Youth Care Worker Cover Letter Examples
Use these Youth Care Worker cover letter examples to help you write a powerful cover letter that will separate you from the competition.

Youth care workers provide social, emotional, and educational support to children and adolescents. They work in a variety of settings, such as group homes, shelters, and schools.
To be successful in this field, you need to be patient, compassionate, and have a strong desire to help young people. Use these examples to write a youth care worker cover letter that stands out.
Formal/Professional Writing Style Example
With a strong background in youth care and a genuine passion for supporting the well-being and development of young people, I am confident that my experience and skills make me an ideal candidate for the Youth Care Worker role.
Working in youth care for over five years, I have honed my skills in client assessment, behavioral management, crisis intervention, and individualized care planning. My experience includes working with diverse populations of at-risk youth, including those struggling with substance abuse, trauma, and behavioral issues. I hold a Bachelor's degree in Social Work, am a certified Child and Youth Care Professional, and am trained in de-escalation techniques and trauma-informed care.
My approach to working with youth is centered on empathy, communication, and fostering resilience. I believe that establishing trust and rapport is crucial to guiding young people through challenging times, and I have consistently demonstrated an ability to forge strong connections with the individuals in my care. My colleagues have praised my patience, creativity, and dedication to making a tangible difference in the lives of young people.
In my previous role at the local Youth Services organization, I managed a caseload of over 20 clients, providing individualized support and collaborating with a multidisciplinary team to assess and address the needs of each youth. My diligence in following through on case goals and collaborating with stakeholders contributed to increased success rates for my clients' life skills development and personal growth.
I am excited about the opportunity to contribute my talents and commitment to supporting young people to your organization. Thank you for considering my application. I look forward to the opportunity to discuss my suitability for the Youth Care Worker role further in an interview.
[Your Name]
Entry-Level Writing Style Example
As a recent graduate from ABC University with a Bachelor's degree in Psychology, I am enthusiastic about utilizing my educational background and passion for working with young people in supporting their emotional, behavioral, and overall well-being. My involvement in various volunteer roles and my genuine desire to make a positive impact in the lives of youth make me an ideal candidate for this position.
During my time at ABC University, I gained valuable experience working with at-risk youth as a volunteer mentor and tutor for an after-school program. Additionally, I was involved in various youth-focused organizations, such as Big Brothers Big Sisters, that provided me with firsthand insight into the challenges and rewards of working with this vulnerable population.
I believe my strong communication and interpersonal skills, combined with my background in psychology, make me well-suited for the role of a Youth Care Worker. My compassionate nature and genuine drive to assist young people in overcoming obstacles and reaching their full potential will serve as valuable assets in this position.
I am truly excited about the opportunity to become part of your dedicated team and contribute to a supportive and nurturing environment for the youth under your care. I look forward to the possibility of discussing my qualifications further in an interview setting. Thank you for considering my application.
Networking/Referral Writing Style Example
I was referred to this opportunity by James Thompson, who is one of your esteemed employees in the Social Work Department. James and I have a long-standing professional relationship, and he believes that my passion for helping young people and my experience in youth work make me the ideal candidate for this role.
Throughout my career, I have dedicated myself to nurturing success and enriching the lives of at-risk youth. I hold a Bachelor's degree in Social Work and have worked with various non-profit organizations, where I have had the opportunity to counsel, mentor, and guide young people in overcoming their challenges and reaching their full potential.
My communication and interpersonal skills have been critical in connecting and building trust with a diverse range of young people. I understand the importance of patience, empathy, and active listening in my line of work. In my previous roles, I have successfully collaborated with other professionals, such as educational and healthcare providers, to ensure the holistic development of the youth under my care.
Inspired by the positive impact my work can have on young lives, I am excited about the prospect of joining your team and contributing to your mission. I would be honored to discuss further how my skills and experiences align with your needs for the Youth Care Worker position.
Thank you for considering my application. I look forward to the opportunity to speak with you soon.
Enthusiastic/Passionate Writing Style Example
Having always been incredibly dedicated to working with children and making a tangible difference in their lives, I am confident that my experience, skills, and commitment to this cause make me the perfect candidate for this role.
Throughout my college years, I volunteered at several afterschool and youth programs, which afforded me the opportunity to work closely with vulnerable and at-risk youth. Not only did I gain valuable experience in mentoring, supporting, and enriching their lives, but it also ignited a fiery passion within me for promoting the well-being and development of our younger generations.
What excites me the most about this position is the way your organization values and prioritizes holistic care for the youth it serves. Your programs focusing on mental health, nutrition, and education are truly remarkable and align perfectly with my core belief that investing in our youth is a tremendous force for positive change. I wholeheartedly share your dedication to making a lasting impact on these young lives, and I am eager to contribute my talents, compassion, and energy to further enhance their growth and development.
As a highly motivated and adaptable worker, I am eager to face the challenges and seize the opportunities this position presents. I am confident that my passion for youth care, combined with the experience and skills I have acquired over the years, will enable me to excel in this role and make a meaningful difference within your organization.
Thank you for considering my application. I am eager to discuss my qualifications further and show you the potential I can bring as a Youth Care Worker at your organization.
Problem-Solving Writing Style Example
I have familiarized myself with your company's values, principles, and current challenges, and I am eager to contribute my skills and experience in order to overcome these difficulties and create impactful solutions.
One of the major challenges facing organizations like yours is the recidivism rate among the youth in care. I understand the importance of addressing this issue and supporting at-risk children in developing life skills that will benefit them in the long run. With my strong communication and empathy skills, in addition to years of experience as a mentor and counselor, I believe I can contribute towards addressing this problem effectively. I have helped many young people through difficult times, motivating them to turn their lives around and strive for a brighter future.
Another challenge facing the youth care industry is maintaining a high level of staff motivation in what can be a demanding role. During my time as a volunteer coordinator for a youth organization, I successfully organized training sessions and workshops aimed at developing skills, improving collaboration, and increasing job satisfaction. I am confident that my background in team management and employee engagement strategies will prove valuable in inspiring and motivating your team, which in turn will benefit the youth in your care.
As a Youth Care Worker, I have consistently fostered trust, built rapport, and formed strong bonds with young people in various settings, including schools, community centers, and residential facilities. My ability to create a safe and nurturing environment, as well as my educational background in social work and youth development, make me a strong candidate for this role.
I am excited about the opportunity to support your mission of empowering young people to overcome adversity and achieve their full potential. Thank you for considering my application. I look forward to discussing how my skills match your needs in more detail.
Storytelling/Narrative Writing Style Example
My passion for helping young people stems from a poignant experience in my early adulthood. One summer evening, I encountered a group of teenagers loitering around the entrance of my apartment building. Instead of walking past them or scolding them for their behavior, I decided to engage them in a conversation. To my surprise, I discovered that these young individuals were grappling with a myriad of issues, from academic struggles to family problems. This interaction inspired me to become an advocate for youth, guiding them through their challenges and helping them realize their potential.
Throughout the years, I have continued to work with young people in various capacities, including volunteering at a local youth center and serving as a mentor in an after-school program. In these roles, I developed a strong ability to connect with youth from diverse backgrounds, empathize with their unique experiences, and provide practical solutions to their problems. My experience has also taught me the importance of patience and resilience, as well as the ability to adapt my approach to meet the specific needs of each individual.
As a Youth Care Worker at your organization, I am confident that my experience and passion for helping young people would be a valuable asset. I am eager to contribute my skills and knowledge to create a positive, supportive environment that fosters growth and development in the young people under my care. I am motivated by the opportunity to make a lasting impact on their lives and help them overcome the obstacles they face.
Thank you for considering my application. I look forward to the opportunity to discuss how I can contribute to the success of your organization and the young people you serve.
Real Estate Transaction Coordinator Cover Letter Examples
Disability support worker cover letter examples, you may also be interested in..., nurse midwife cover letter examples & writing tips, compliance analyst cover letter examples, placement coordinator cover letter examples & writing tips, client service coordinator cover letter examples & writing tips.
Youth Worker Cover Letter Example
Youth workers work closely with youngsters, assisting them with developing connections, learning practical skills, and deciding the best choices for them. By writing a strong cover letter for your Youth Worker position, you can improve your chances of getting hired. Our Youth Worker Cover Letter Sample assists you in crafting a strong cover letter that highlights your abilities, credentials, and experience. You can alter these examples to fit your needs.
Youth workers support young individuals, and their social growth and are interested in helping them feel great about themselves, form and maintain connections for them, develop their talents, and help them find their position in society. Youth workers primarily support people between the ages of 11 and 24 at institutions including colleges, youth clubs, schools, and spiritual organizations.
Cover Letters
Healthcare & Wellbeing
What to Include in a Youth Worker Cover Letter?
Roles and responsibilities.
Identify the requirements of children, and teenagers and suggest solutions.
Organizing and managing youth-focused projects, such as planning seminars, events, and group activities.
Observe young individuals during counseling sessions to learn about their issues.
Perform administrative tasks by keeping a record of the activities of children and youth.
Educate new hires and volunteer groups on how to interact with youngsters.
Goal setting for improvement and frequent assess the effectiveness of the youth development job training program.
Engage with parents and surrounding communities to gain support for better services and to represent the interests of young people.
Addressing and teaching about the interests, motivations, and problems that young people encounter.
Education & Skills
Youth worker skills:.
Outstanding interpersonal abilities, including the capacity to build and sustain positive connections with youngsters.
Capacity to conduct decently under pressure and give young people solid assistance.
the sincere desire to help young people and knowledge of the variables influencing their life.
Respond to young people's problems with decency, grace, and understanding.
Counseling abilities include non-judgmental behavior and effective listening.
Youth Worker Education Requirements:
Any Degree or relevant qualification.
Volunteered or worked in any youth organizations or related groups.
Youth Worker Cover Letter Example (Text Version)
Dear Mr./Ms,
I submitted my Cover letter for consideration after learning of your need for a new Youth Worker in your organization. The best location for me to continue making a significant contribution would be in a youth worker position at your organization. I am confident in my abilities to considerably serve your organization in this job because of my prior good expertise in program coordination and youth leadership.
I pursued a Psychology degree at XYZ University and applied my understanding and personally saw the benefits of one-to-one interactions with the youth. I handle young people and solve and approach their problems with kindness and an open mind. I have supervised the development and execution of several youth services, as well as the planning of training sessions, outreach initiatives, and counseling.
Some of my accomplishments and qualifications include the following –
Volunteered in a variety of youth-focused settings, including initiatives via community centers, sports, and organizations.
Exceptional organizational and leadership abilities, along with the potential to inspire and guide goal-focused teams.
Exceptional interpersonal skills and all-around passion among colleagues and young people; frequently mentioned as the most well-liked group leader among the youngsters.
Supervising everyday activities and also being in charge of planning the logistics for field excursions, transportation, food, and supplies.
I possess the knowledge and expertise required to succeed as a Youth Worker. I am certain that I would effectively carry out all of the tasks given to me while also achieving and surpassing your requirements for this position. I would appreciate the chance to speak with you more about my credentials and would be delighted to meet you personally.
Thank you for your valuable time and consideration.
Sincerely, [Your Name]
Youth Worker Cover Letter Example with No Experience(Text Version)
I am excited to begin my career at your organization, so when I saw that the esteemed XYZ organization was hiring a Youth Worker, I immediately submitted my application. I am a devoted and motivated individual that possesses all the necessary skills to carry out the job position.
I graduated from ABC College with a Bachelor's degree in Counselling. I have a great understanding of the programs conducted for the youth to develop and understand their thoughts, and values and I will assist them to develop. I get along well with youngsters and I can interact with them effortlessly because of my exceptional communicational skills.
I have participated in a variety of trainings and workshops that focus on the development of young people, their health, their education, their life skills, and many other relevant subjects. Furthermore, I received training from volunteers who worked for youth organizations and developed skills that are essential to work as a Youth Worker.
I am quite proficient with computers and data entry, consequently, I can enter, and store data and valuable information. I have also done extensive study and gained a lot of information about the programs, policies, and beneficiaries that the government and other organizations offer to support youth development.
Despite being a first-time applicant, I am equally qualified for the job role even though there is tight competition from experienced applicants because of my strong commitment to assisting young people in their growth and my proficiency in all required skills. If given the opportunity, I can provide further specifics regarding my qualifications and achievements.
Use these additional suggestions to grab the hiring manager's attention and increase your chances of getting the job.
Emphasize how you interact and understand young people and how you can help them with their concerns.
Describe your efforts to promote youth development and how you have succeeded in achieving your goals.
Make an effort to learn more about the company and its requirements, then use those keywords in your cover letter.
Make sure to proofread your cover letter and make it error-free.
You should focus on your resume after creating a strong cover letter. You will stand out from other candidates with a resume that has been so well-researched and structured. View our Youth Worker Resume Samples that match your cover letter.
Customize Youth Worker Cover Letter
Get hired faster with our free cover letter template designed to land you the perfect position.
Related Healthcare & Wellbeing Cover Letters
Youth Worker Cover Letter Examples
A great youth worker cover letter can help you stand out from the competition when applying for a job. Be sure to tailor your letter to the specific requirements listed in the job description, and highlight your most relevant or exceptional qualifications. The following youth worker cover letter example can give you some ideas on how to write your own letter.
Cover Letter Example (Text)
Lorretta Gautreaux
(352) 012-9939
August 6, 2022
Dear Hiring Manager,
I am writing to apply for the position of Youth Worker at Boys & Girls Clubs of America. I am a recent college graduate with a degree in social work and I have experience working with children and adolescents in a variety of settings. I am passionate about helping young people reach their full potential and I believe that I would be an asset to your organization.
I have been working as a Youth Worker at Big Brothers Big Sisters for the past year. In that time, I have helped to mentor and support dozens of young people in our community. I am proud to say that many of them are now doing better in school and making positive choices in their lives. It is incredibly rewarding to see the difference that we can make in these kids' lives, and I am grateful to be a part of such an amazing organization.
I have worked with youth in a variety of capacities for over 10 years. I am passionate about helping young people reach their full potential and providing them with the tools they need to succeed. I have extensive experience working with at-risk youth, including those who are involved in the juvenile justice system. I am skilled at building relationships with young people and connecting them to resources that can help them turn their lives around. I am also experienced in facilitating group activities and programming designed to engage and support youth.
Thank you for considering me for the Youth Worker position at Boys & Girls Clubs of America. I am confident that I have the skills and experience needed to excel in this role. I am passionate about working with young people and helping them reach their full potential. In my previous roles, I have helped youth develop important life skills, such as teamwork, communication, and conflict resolution. I believe that every young person has unique talents and strengths, and it is my goal to help them discover these things about themselves. Thank you again for your time and consideration. I look forward to speaking with you further about this opportunity
Related Cover Letter Examples
Privacy preference center
We care about your privacy
When you visit our website, we will use cookies to make sure you enjoy your stay. We respect your privacy and we'll never share your resumes and cover letters with recruiters or job sites. On the other hand, we're using several third party tools to help us run our website with all its functionality.
But what exactly are cookies? Cookies are small bits of information which get stored on your computer. This information usually isn't enough to directly identify you, but it allows us to deliver a page tailored to your particular needs and preferences.
Because we really care about your right to privacy, we give you a lot of control over which cookies we use in your sessions. Click on the different category headings on the left to find out more, and change our default settings.
However, remember that blocking some types of cookies may impact your experience of our website. Finally, note that we'll need to use a cookie to remember your cookie preferences.
Without these cookies our website wouldn't function and they cannot be switched off. We need them to provide services that you've asked for.
Want an example? We use these cookies when you sign in to Kickresume. We also use them to remember things you've already done, like text you've entered into a registration form so it'll be there when you go back to the page in the same session.
Thanks to these cookies, we can count visits and traffic sources to our pages. This allows us to measure and improve the performance of our website and provide you with content you'll find interesting.
Performance cookies let us see which pages are the most and least popular, and how you and other visitors move around the site.
All information these cookies collect is aggregated (it's a statistic) and therefore completely anonymous. If you don't let us use these cookies, you'll leave us in the dark a bit, as we won't be able to give you the content you may like.
We use these cookies to uniquely identify your browser and internet device. Thanks to them, we and our partners can build a profile of your interests, and target you with discounts to our service and specialized content.
On the other hand, these cookies allow some companies target you with advertising on other sites. This is to provide you with advertising that you might find interesting, rather than with a series of irrelevant ads you don't care about.
Youth Worker Cover Letter Template
Get hired faster and learn practical tricks for your cover letter with our free, expertly drafted Youth Worker cover letter template. Download this cover letter example for free or try to redesign it using our powerful cover letter creator.
Related resume guides and samples
How to create a compelling dentist resume in 2022?
How to craft the ideal medical assistant resume
How to Write a Medical Doctor CV: What to Include Section by Section
Land a job in mental health therapy with this resume guide
How to write a job-winning nurse resume
How to build an effective pharmacy technician resume
Find your dream physical therapist job with this resume guide
A quick guide to writing your veterinarian resume
Youth Worker Cover Letter Template (Full Text Version)
Judith Lone
Dear Hiring Managers,
Please accept this cover letter as a part of my application for the Youth Worker job within Smith Center, Inc. in Palm Beach, FL as I am certain that the combination of my previous career experience and multiple important skills and qualities makes me a perfect candidate for the role. Moreover, I believe that I would be a great contribution to not only your team but the whole institution.
Offering a Child & Adolescent Psychology Certificate from the Institute of Child Psychology and a bachelor's degree in Psychology from the University of Oregon, I am a highly-educated professional with a deep passion for my job and exceptional communication and observation skills. At the university, I was not only engaged in multiple clubs and societies but I also won the Dean's Award once for achieving extraordinary academic results.
On top of my education, I worked as a Youth Worker at 4KIDS, Inc. for over three years and this valuable experience has helped to gain experience in all aspects of the job. There, I was mainly in charge of the development and implementation of new social development programs, organization and coordination of various events and workshops, and providing professional individual and group counseling. Besides that, I created educational materials, maintained an all-time safe and enjoyable environment, and completed detailed monthly reports. During my time there, I had demonstrated numerous times that I am an efficient leader and excellent team player with the crucial ability to remain calm in stressful situations.
Finally, I am a native Norwegian speaker with a proficiency in English and a basic knowledge of Spanish. Possessing well-developed critical thinking and analytical skills, I believe that I would execute all assigned duties successfully while meeting and exceeding all your expectations for this role. Thank you for your time and consideration.
Milan Šaržík, CPRW
Milan's work-life has been centered around job search for the past three years. He is a Certified Professional Résumé Writer (CPRW™) as well as an active member of the Professional Association of Résumé Writers & Careers Coaches (PARWCC™). Milan holds a record for creating the most career document samples for our help center – until today, he has written more than 500 resumes and cover letters for positions across various industries. On top of that, Milan has completed studies at multiple well-known institutions, including Harvard University, University of Glasgow, and Frankfurt School of Finance and Management.
Edit this sample using our resume builder.
Don't struggle with your cover letter. artificial intelligence can write it for you..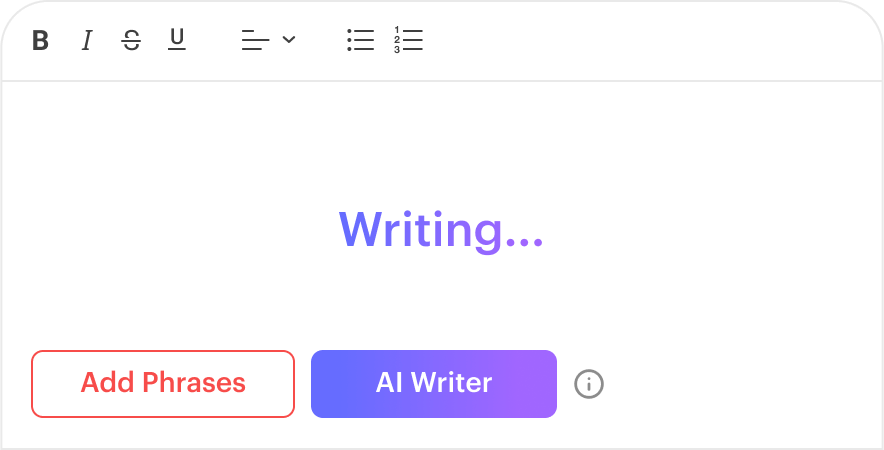 Similar job positions
Pharmacy Technician Nurse Teacher Homesitter Teacher Assistant Medical Assistant Veterinary Refugee Volunteer Tutor School Counselor Instructor Dentist
Related healthcare resume samples
Related youth advisor cover letter samples
Let your resume do the work.
Join 3,600,000 job seekers worldwide and get hired faster with your best resume yet.
Youth Care Worker Cover Letter Example
Youth Counselor Cover Letter Example
Youth Program Coordinator Cover Letter Example
Transportation
Want to use this letter?
City, State, Zip Code
Home : 000-000-0000 Cell: 000-000-0000
Dear Mr. Gladstone,
I am writing to apply for the Youth Care Worker position with the New Parkland Home for Youth. I am a social services professional with six years of experience working with adolescents. I hold a Bachelor of Arts in Social Work.
In my current position of Youth Care Worker with Stargate Youth Services I provide oversight behavior monitoring discipline and food preparation for a house of eight teenage boys. I have great communication skills and work to make sure everyone in the home is aware of expectations. I am able to keep detailed records and progress notes and I am also an efficient manager of household activities. My approach to working with adjudicated youth is to be firm but fair. Residents and supervisors alike have complimented me on always taking time and effort to try to come to an understanding of issues without jumping to conclusions or making accusations. I would love to bring this level of professionalism critical thinking and problem solving to your position of Youth Care Worker at the New Parkland Home for Youth.
I am sure you will find me to be a strong candidate for your open Youth Care Worker job and look forward to speaking with you in person about my additional qualifications. Please do not hesitate to be in touch soon. Thank you for your consideration.
Nolan Santana
There are plenty of opportunities to land a position, but it won't just be handed to you. Crafting a cover letter that catches the attention of hiring managers is paramount to getting the job, and LiveCareer is here to help you stand out from the competition.
View All Cover Letter Examples
Ready to build a strong cover letter?
Create My Cover Letter
*As seen in :
Jump to navigation
Applying for an apprenticeship or traineeship
Benefits of apprenticeship or traineeship
Financial assistance for apprentices and trainees
Find an apprenticeship or traineeship opportunity
Options for an apprenticeship or traineeship
Solving problems with your apprenticeship or traineeship
Victorian Government Traineeships
What are apprenticeships and traineeships?
Student counselling
Getting a tutor
Top 10 exam tips
Top 10 study tips
Student concessions and discounts
Study help for care leavers
Youth Allowance, Austudy and other allowances
6 tips for surviving Year 12
International Baccalaureate
Leaving school early
School-based apprenticeships
VCAL - The Victorian Certificate of Applied Learning
VCE - The Victorian Certificate of Education
VET - Vocational Education and Training
VTAC Offers
International students in Australia
Deferring your studies
Learn Local Education and Training
Mature age study
Taking a gap year
Applying for courses
Changing course preferences
Transferring to another course
Choosing a course
Doing university overseas
Paying for study
1st days at university or TAFE
Orientation (O Week)
Student accommodation
Student clubs & societies
TAFE & Training
How to write a resume
Resume template: Year10/earlier + no work experience
Resume template: Year10/earlier + work experience
Resume template: VCE + no work experience
Resume template: VCE + work experience
Resume template: Uni or TAFE + no work experience
Resume template: Uni or TAFE + work experience
How to apply for jobs online
How to choose a referee
How to stand out without work experience
Sample resumes and cover letters
Sending job applications
What employers want
How to write a cover letter
Cover letter when no job is advertised
Cover letter when no resume is needed
Cover letter: No work experience
Cover letter: Some work experience
Job scams and dodgy ads
6 ways to find jobs online
Employment agencies
Find a job by networking
How to find government jobs
Manage your online image
Tips for successful cold calling
What is cold calling?
What job skills are in demand?
What are your job options?
Working Overseas
Graduate recruitment programs
Industry Based Learning
How to find volunteer work
Organisations that are seeking volunteers
Volunteer for an annual event
What is volunteering?
What are internships?
What are student work placements?
How to find work experience
Work experience: Your rights and responsibilities
8 job skills you should have
Find out more about the career you want
How career counselling can help
How to create a career plan
Agriculture, forestry & fishing
Building & construction
Business & professional
Defence & security
Education & training
Electricity, gas & water
Environmental & animal management
Finance, banking & insurance
Government & justice
Health & Community
Hospitality & tourism
Information & communications technology
Manufacturing
Media, Arts & Entertainment
Science & engineering
Sport & recreation
Transport, storage & logistics
Wholesale, retail & service
Life after tertiary study
What is a mentor and how can you find one?
After the job interview
Answering brainteaser interview questions
Answering tricky interview questions
Drug testing at job interviews
How to dress for a job intervew
Phone interviews: 6 tips for success
What to expect at a job interview
Common interview questions
How to answer interview questions well
Inappropriate interview questions
How to create a folio
Job interview practise
Job interview tips
What to research before a job interview
Developing a business idea
How to run a home-based business
How to set up a business
Researching your business
What grants are available for new businesses?
Writing a business plan
First day in your new job
Getting paid
How to negotiate at work
Resignation letters
When to quit your job
Signing documents at work
Employment contracts
Bullying and violence at work
Dealing with stress at work
Discrimination at work
Safety at work
What is unfair dismissal?
What to do if you get sacked
Rights of apprentices and trainees
Rights of casual workers
Rights of full-time and part-time workers
Rights of workers under 15
Salary guides
What is your minimum wage?
Buying a car
How to get your Ls
10 things to know for the drive test
Getting your Ps
Friends and friendships
Gender identity
Same-sex attraction
Sex - are you ready?
Buying stuff
Credit cards
How to do a tax return
Personal loans
Phones and phone plans
What is Tax?
Concessions for young people
Government financial assistance
How to manage debt
How to write a grant application
What grants are available?
What is an auspice organisation?
How to budget and save
Superannuation
Binge drinking
Facts about alcohol
Food and diet
Mental health and wellbeing
Choosing a healthcare professional
Immunisation
Private healthcare
Sport and fitness
Support for people with a disability
Buying a property: What help is available?
Buying or renting a home: which is better?
How to find a property to buy
Emergency accommodation options
Government housing assistance
About youth homelessness
How to get help if you are homeless
Gas, electricity and services
Household budget
Insurance for renters and tenants
Setting up a home: the essentials
Finding housemates
How to choose a housemate
How to look for a place to rent
Paying rent
How to deal with breakages and repairs
Problems with housemates
Problems with the landlord
Signing a lease
Tips for sharehouse success
Your rights as a tenant
General safety tips
How to have a safe party
Cyberbullying and trolling
Cybersafety
How to avoid spam and scams
How to behave when you're online
How to shop safely online
Parties - what to do if something goes wrong
Consumer rights
How to deal with the police
Sexual assault
Victim rights
Where to get legal advice
Discrimination and harassment
Making a complaint
Privacy rights
Driving interstate
Planning a trip around Australia
Tips for affordable travel in Australia
Travel in Australia: How to stay safe
Working interstate
A backpacker's survival guide
Affordable Travel
Getting around overseas
Health & Safety Overseas
Planning your trip
FReeZA Program
Contact organisations and companies
Develop skills by volunteering
Join or organise a protest
Organise an event
Recruit people to your cause
Run a meeting
Start or join a group or cause
Plan a campaign
Research an issue
Stay committed to your cause
Contact decision-makers
Get support online
How to contact a journalist
Promote an event
Publish something online
Speak in public
Speak on radio or TV
Start a petition
Write a letter to the editor
Write a media release
Information for community
Resources and support for teachers and schools
Information for young people
Live at the Steps - All Ages Gig!
PushIt! Lab: Applications Now Open!
FReeZA Push Start
Alexander Biggs
Charm of Finches
Chelsea Bleach
Fraser A. Gorman
Hi-Tec Emotions
Hollow December
Jungle Cuffs
Loose Tooth
Max Goes To Hollywood
Milwaukee Banks
Mosé + The FMLY
Seth Sentry
Shrimpwitch
Sophiegrophy
The Bean Project
Void Of Vision
Event Management
FReeZA Committees and Audiences
How to Enter and Prepare for a Freeza Push Start Competition (For Artists)
How to Write a Blurb to Promote your Event
How to Write an Event Review
Making and Promoting a Great Event Page on Facebook
Safer Spaces and Accessibility at Freeza Events
Safety and Risk Management
Event Guide
An Intimate Afternoon with Anthony Fantano
Deep As F*X
FReeZA Push Start Heats - Wodonga
Lilydale Street Party
New Slang w/ Tiny Little Houses, Alex Lahey + more
The Monash Music Battle
Communication Guidelines
Reporting Requirements
Useful Contacts
Barwon South West
Gippsland Region
Grampians region
Hume region
Loddon Mallee region
Eastern Metro region
North West Metro Region
Southern Metro region
Check or change your enrolment
Enrolling to vote
Federal Government and elections
Getting involved in an election
How to participate when you can't vote
Local Councils and elections
Run as a candidate
State Government and elections
Vote in a referendum
Victorian Young Achiever Awards
Community Radio - SYN Media
Early Intervention and Support
Empower Youth
Multicultural Victoria
Scholarships & Philanthropic Programs
Scouts and Guides
2023 Victorian Youth Congress
Victorian Youth Week
Wakakirri goes digital
Youth Mentoring
Youth Parliament
Backing South Sudanese youth to be the best they can be
Talk, Test, Treat
Accessibility
Use this sample cover letter if:
you're applying for a job that has been advertised
you don't have any formal (paid) work experience
For sample cover letters designed for other situations, see  our sample cover letters page .
Download this sample cover letter:
Sample Cover Letter: No Work Experience - Word (86.36 KB)
Sample Cover Letter: No Work Experience - PDF  (67.98 KB)
NOTE: DON'T SUBMIT YOUR COVER LETTER AS A .PDF. Always submit your cover letter as a .doc, .docx or .rtf. If you have trouble with this sample cover letter, contact us at [email protected] .
When to use this sample cover letter
This sample cover letter shows what you can write if you apply for an advertised job, but you don't have any paid work experience.
You can use this cover letter whatever your level of education.
What to include in your cover letter
A good cover letter should include:
your name, email address and phone number at the top of the page on the right
the name of the employer and the contact person's full name on the left
a reference line – 'Re: Application for Casual Retail Sales Assistant position'
an address to the reader directly (e.g., 'Dear Mr Moyle' - try to avoid using 'To whom it may concern' if you can)
an opening statement that briefly introduces you to the reader
a main body that highlights qualities and characteristics you have that are relevant to the job 
a closing paragraph asking to arrange an interview.
Additional things to include in your cover letter
Other things you can mention in your cover letter include:
teamwork skills that show you can work with other people
skills that show you can learn on the job
your strengths and contributions that show you are a stand-out applicant
school work experience or volunteer work that demonstrates your strengths and contributions
involvement in sporting or community clubs
hobbies or interests that are relevant to the job, or that show you are mature and professional.
Key points of this cover letter are that it:
introduces you to the reader
responds to the requirements of the job
attracts the reader's interest and refers them to your resume
doesn't include too many 'I' statements – remember, it's not about you, it's about what you can offer to the employer.
The aim of this kind of cover letter is to show that your personal qualities and characteristics are a good fit with the requirements of the job. You also need to show that you know how to make a positive contribution to the employer.
More resumes and cover letters
For more about resumes and cover letters, visit these pages:
How to Write a Cover Letter
Sample Cover Letters
How to Write a Resume
Sample resumes
​Below is the sample cover letter when you don't have any paid work experience.
Joanne Tint Email: [email protected] Mobile: XXXX XXX XXX
7 December 2018
Mr Allan Moyle Moyle Retail Solutions Phone: XXXX XXX XXX Email: [email protected]
RE: Application for Casual Retail Sales Assistant position
Dear Mr. Moyle,
As a highly motivated and dedicated student with strong communication and interpersonal skills, I would like to apply for the position of Casual Retail Sales Assistant.
As a student I have been extensively involved in my school community, which has allowed me to develop strong interpersonal skills. My involvement in various events, including drama eisteddfods and sports carnivals, has allowed me to work closely with my peers while supporting the school community as a whole.
These experiences have allowed me to develop strong time management and organisational skills, which I see as being very important when seeking to work in casual employment while continuing to study.
Personal attributes that I believe make me suitable for this position include:
Motivation : Volunteer participation and school results demonstrate high motivation.
Customer Service : Assisting with the sale of products at community events has allowed the development of customer service skills.
Communication : Acting in drama performances and working as an MC for school events has allowed the development of communication skills.
My teachers and educators have commended me for my willingness to participate and my dedication to helping out where possible. I enjoy working with others and believe that my strong communication skills will ensure that I can meet the expectations of this role.
I am aware that you will receive a large number of applications for this job, but I would very much appreciate the opportunity to demonstrate my capabilities to you in person.
I believe that I have a lot to offer your organisation. I am keen to develop my professional skills and look forward to discussing my application with you at an interview. I have enclosed a copy of my resume for your consideration. I can be contacted at all times on the details provided above.
Thanking you in advance for your time,
Joanne Tint
Was this page helpful?