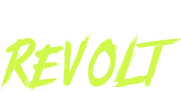 Writing Jobs For Teachers: 13 Publications That Pay $100+ Per Article
Hi friends! Jorden here, and I'm SUPER excited to share another guest post with you allllllll about the BEST education writing jobs for teachers. If you're an educator and/or specialize in the education niche, get excited, because you're about to find detailed information about 13 sites that pay $100+ each! If you enjoy the post, please show some love to the talented author, Tiffany Hathorn, by sharing the post on social media (you can hover over and Pin the image above!). 🙂 Let's jump in!
Are you a teacher who needs to earn more income?
Or an education writer looking for your next writing gig?
Freelance writing can be a fantastic way to share your skills and knowledge – and get paid for it!
Whether you need to pad your bank account during school breaks or need a significant stream of income to support your family, we've done the footwork to get you started!
Below, you'll find 13 education writing jobs that pay $100+.
For each publication, you'll find information on what kind of content they look for, submission guidelines, and how much they pay.
(And I've included both online and print publications to offer more variety!)
Be sure to read all the way to the end, where you'll find a few solid tips on pitching publications successfully so that you get more "yes" responses!
Education Writing Jobs For Teachers: 13 Sites That Pay $100+ Per Article
1. american educator.
The American Federation of Teachers publishes this professional magazine on a quarterly basis.
Topics of Interest
They're seeking articles on a variety of topics, including (but not limited to):
New Educational Trends
Current Issues in Education
Education Law
Professional Ethics
Current American Social Issues
International Affairs and Labor Issues Relevant to Teachers
Writer Guidelines
Articles should be well-researched, but written for a general audience. No technical jargon!
Personal narratives should be short, concise, and relevant to the time of publication.
Article length may vary from 1,000 – 5,000 words, depending on the topic, and should adhere to Chicago Manual of Style.
Queries are preferred and should be sent to [email protected] . Visit their website for more info on article submission guidelines .
Payment varies based on length, but the minimum payment is $300 . Writers are paid upon publication.
2. Arts and Activities Magazine
Arts and Activities Magazine is available in both print and online formats.
They provide teachers with resources, information, ideas, and inspiration to spark creative visual expressions in student from kindergarten through high school.
This magazine is also used by students in teacher education programs in colleges and universities all over the world!
They're seeking content that focus on art education topics, including (but not limited to):
Art and Creative Expression activities
Ways to relate art to other disciplines (especially STEM subjects)
Mixed Media lessons
Forms of art like digital art, weaving, photography, 3D design, etc.
Classroom management tips
Lesson plans and projects for substitutes
Articles should be 600 – 1,000 words. Before writing, make sure you get to know their formatting style by checking out past issues here .
Submit pitches to [email protected] .
View the full writer guidelines here .
Pay ranges between $35-$150 , depending on length. Payment is made upon publication.
3. Aurora Magazine
Published by the University of Alaska Fairbanks, this biannual magazine alumni and friends of the university in mind.
According to the university website, the goal of the magazine is to elicit emotions and provoke thought.
To get a feel for the type of content that might appeal to Aurora readers, check out the magazine's online archives , where you can view issues from the past decade.
Manuscripts should be submitted for consideration to [email protected] . Be sure to adhere strictly to the submission guidelines .
Pay is 50 cents per word, which could come out to $100 (or much more!) depending on the length of your work.
Be aware, though, that you are only paid for the word count you are assigned.
If the scope of the project looks like it needs to be adjusted, you should reach out to the features editor as soon as possible!
4. Metro Magazine
Published by the Australian Teachers of Media (ATOM), Metro Magazine is Australia's oldest film and media periodical.
The focus is on generating discussion surrounding film and media in not just Australia, but New Zealand, and Asia.
They specialize in essays, articles and interviews on Australian, New Zealand and Asian film and media – including television, radio, animation, games and new media.
…If you're a teacher in any of those industries, this could be the perfect opportunity for you!
Submissions, pitches, and edits should all be submitted to Adolfo Aranjuez at [email protected] . Full submission guidelines can be found on their website.
Pay ranges from $80-$350 AUD which is between $52-$242 USD. Pay is made upon publication.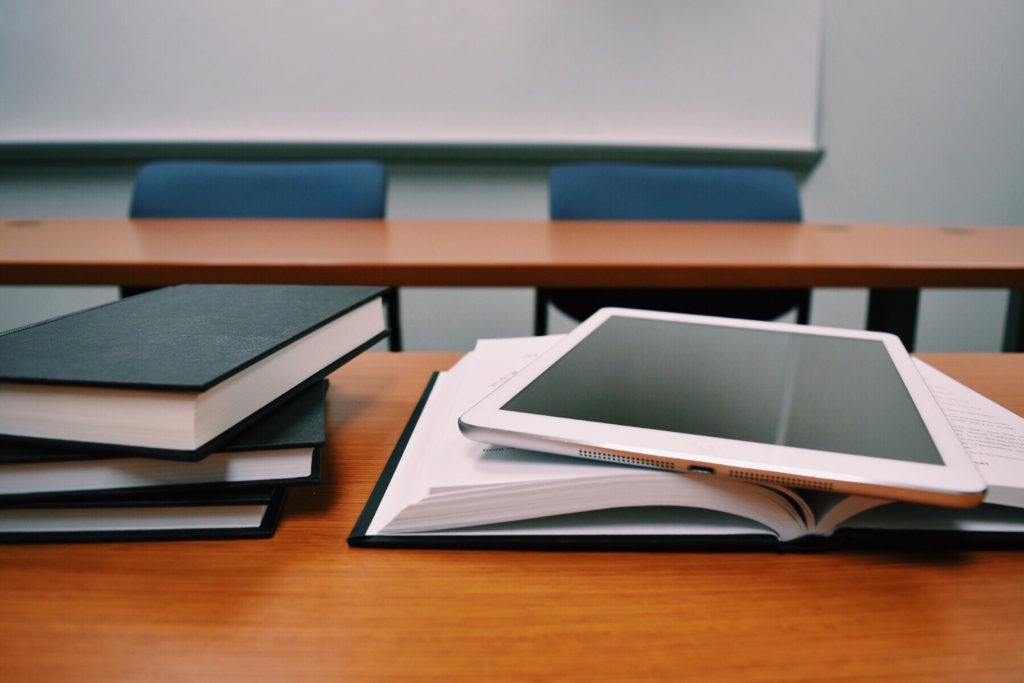 The magazine of the University of Missouri Alumni Association, Mizzou discusses issues that face people in the community and around the world.
Some of the topics that they are looking for revolve around human interest, food, health, and the environment.
Submissions can be emailed to interim editor, Dale Smith at [email protected] . Learn more about submission guidelines on their website .
Fees are negotiated on an individual basis, so put your best foot forward when pitching and be prepared to show your value when sharing your rate.
Payment is made upon acceptance of the completed manuscript.
6. Notre Dame Magazine
Published by the prestigious University of Notre Dame, this quarterly magazine has a readership over over a quarter million people.
Notre Dame Magazine is composed of four departments: Campus News, Alumni Notes, Features, and CrossCurrents.
Freelancers create the majority of the content for the latter two departments.
CrossCurrents
The CrossCurrents essays are meant to appeal to "college-educated readers who take an active interest in the contemporary world (art, science, religion society, etc).
Generally written from the 1st-person point of view, these 750-1,500 word pieces can be topical or personal, with tones ranging from light-hearted to serious.
Features stories are a bit longer (2,000 to 4,000 words), but they're also written with college-educated people who care about contemporary issues in mind.
Web Exclusives
The magazine also accepts pitches to be published exclusively online.
These web exclusives fall under three categories: personal essays (written in a style similar to CrossCurrents), short stories that highlight an aspect of the Notre Dame experience, and pieces that revolve around one of their recurring web series.
Before you pitch or submit a story, it is recommended that you become familiar with their publications. You can view past issues of Notre Dame Magazine here .
Depending on the department and format, you will be required to submit either a query letter (with published clips) OR a completed article/essay.
To learn about their full submission guidelines , please visit their website.
Payment is $250 – $300 , depending on length.
7. Screen Education Magazine
Another ATOM publication, Screen Education Magazine is written by and for primary and secondary teachers and students.
They are seeking articles centered on screen literacy in education. They also accept pitches for practical classroom ideas, lesson plans, essays, study guides, updates on new technology, and book/DVD reviews.
Submissions, pitches, and edits should all be submitted to David Heslin at [email protected].
Full submission guidelines can be found on their website.
Pay ranges from $150-$200 AUD which is between $103-$138 USD. Pay is made upon publication.
8. Teachers & Writers Magazine
If you teach about writing, this could be the perfect opportunity for you!
Teachers & Writers Magazine has its focus on teaching students of all ages (from kindergarten through college) how to write.
Their online magazine presents a variety of ideas, approaches, and explorations on teaching students to put their imagination into words.
They look for both practical theoretical pieces that are "vivid, concise, and geared toward a general audience".
The magazine is composed of 4 sections. 3 of these sections are open to submissions from freelance writers. They're:
The Art of Teaching Writing
This section includes articles, essays, editorials, and meditations. Some of the topics include current issues in arts education, literary arts advocacy, as well as the joys and challenges of teaching creative writing (regardless of the setting).
Pieces in this section are 1,000 – 2,500 words.
Lesson Plans
If you have experience with lesson planning or curriculum development, they also look for innovative lessons or ideas revolved around teaching creative writing.
Lessons should be so detailed that teachers should be able to teach the full lesson without needing to turn to outside sources. Lesson plans range from 500 – 2,500 words.
If you have connections in the literary world, use them! They're looking for interviews with poets, novelists, nonfiction writers, and playwrights who are willing to discuss their work, the craft of writing, as well as their personal views on the field of creative writing education.
They also value interviews from individuals in other fields who have strong opinions on the impact of art in our lives and the value of arts education. Interviews should be 1,500-3,000 words.
Interested writers should submit a brief (500 words max) email inquiry describing the proposed piece.
If you have a completed article to submit, make sure that it meets the word count guidelines above.
Queries and submissions should be sent to editor[email protected] . Visit their website for full submission guidelines .
Pay ranges from $50 – $250 with lesson plans being on the lower end. You are paid upon publication and also receive copies of the magazine. There is no kill fee.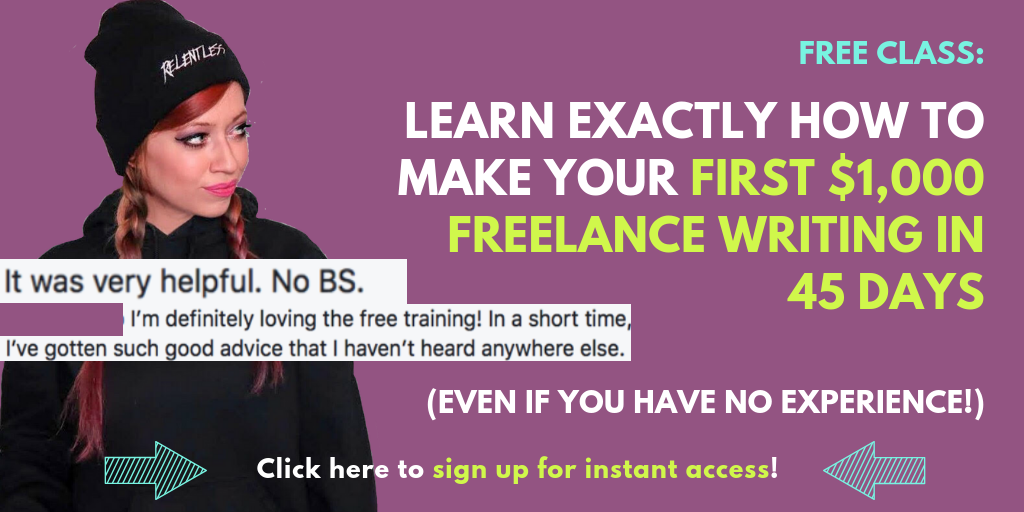 SIDE NOTE: if you want to learn how to make your first $1,000 freelance writing with no experience, click here to take my FREE class . it's been enjoyed by over 6,000 writers, and when you sign up, you get instant access so you can start learning right away. 🙂
9. Texas Homeschool Coalition Review
The Texas Homeschool Coalition's mission is to inform, inspire, promote, protect, and advocate for homeschooling and homeschool families in Texas.
The Texas Homeschool Coalition Review is published quarterly (in February, May, August, and November).
They're seeking relatable, shareable content in the following categories:
New to Homeschooling
Anything that will help people who are interested in or new to homeschooling.
This includes info on learning styles, curriculum options, book reviews, homeschool schedules, tips on teaching multiple children, tips on teaching only children, etc.
Extracurricular Activities
Articles on the extracurricular and socialization aspects of homeschool, including co-ops, field trips, sports, music, educational vacations, and DIY projects.
New to Texas
Tips and resources for people who are new to Texas, including places to visit, support groups, and staying in contact with loved ones.
Special Needs
Articles that provide support, encouragement and resources for homeschool families that deal with special needs, such as autism, Down Syndrome, dyslexia, ADD/ADHD, etc.
This can include activities, curriculum options, learning styles, extracurriculars, coping tools, and more.
Dads and Homeschooling
Articles centered on how dads can be actively involved in the homeschool process.
The Elementary, Middle, and High School Years
These topics should be tailored to fit each level and can focus on things such as curriculum options, co-ops, activities, socialization, and dual-credit.
Encouragement
Articles on finding support, collaborating with other families, making homeschool work, getting organized, and more.
This should focus on specific tips and resources for various subjects such as math, science, reading, writing, grammar, history, foreign language, and more.
This is also where you can share product reviews.
Articles should be between 650-1,250 words.
Pitch your ideas to [email protected] . Be sure to include a brief bio and links to your blog.
Visit their website for more info on writing opportunities .
Pay is $100 per article.
10. Teaching Tolerance Magazine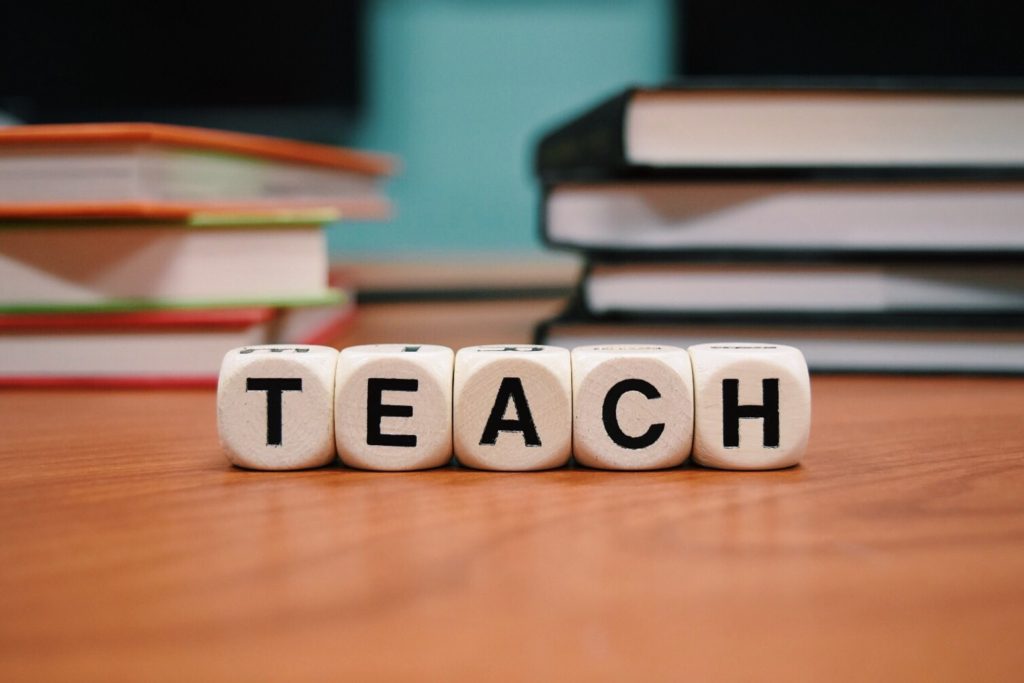 Teaching Tolerance Magazine is focused on helping teachers and school educate students on being active members in our democracy, with a focus on social justice and anti-bias.
They are accepting manuscripts and pitches for feature stories that revolve around social justice and anti-bias education, personal reflections about life in the classroom, short stories, and articles that addressing teaching and education issues.
Submissions should be sent to [email protected] with "TT Magazine Article" in the subject line. For full instructions, visit their writer guidelines page.
Pay ranges from $150 for short articles to $1 per word for features and short stories .
11. The School Magazine
The School Magazine is a bit different than the education writing jobs mentioned so far.
Rather than being written for educators or parents, the readers of this Australia-based magazine are children. Specifically, children between the ages of 8 and 12 years of age.
In addition to having a call for specific topics (which will be announced around June of 2019 for 2020 issues), they are also looking for fiction, articles, nonfiction interviews, poetry, plays, and text activities.
You should submit full manuscripts tp [email protected] . They require non-exclusive, ongoing print and digital rights, as well as first rights to publish. However, writers retain copyright of their work. They also pay a repeat fee if they decide to reuse your article in the print version of their magazine. Go here to read full submission guidelines .
Pay is stated to be 300 Australian Dollars (AUD), which is about $207 USD. They pay upon publication.
12. Today's Catholic Teacher
Today's Catholic Teacher is a seasonal print publication is aimed at K-8 educators, specifically those who teach in private and Catholic schools.
School staff, boards of education, religious leaders, and parents also read this magazine regularly.
They accept submission ideas that are geared towards Catholic school education. They have a specific interest in the following topics:
Issues surrounding curriculum development, resting, technology, school relationships, creative teaching, community needs, and school administration.
National issues and trends that impact the catholic school system
Subject-specific teaching ideas
Send detailed queries to [email protected] . Full submission guidelines can be found on their website .
Writers are paid $300 upon publication.
13. Women in Higher Education
Women in Higher Education is a monthly newsletter designed to teach women on college campuses (and beyond) with insight and practical ideas for successfully navigating the male-dominated world of higher education.
The vast majority of readers are faculty.
The topics that readers are most interested in include:
Advice from successful women on campus
Communication techniques
Career strategies
Ethical values
Using intuition
Research on gender differences
Mentors and role models
Problems facing women chairs
Ending sexual harassment.
The publication departments are:
In Her Own Words – research results, personal essays and subjective insights on relevant topics
Moveable Type – synopsis of a useful book
Interview – profile a woman leader in higher education
Features -new programs, speeches, major research of interest
Email pitches or queries to editor, Kelly Baker at [email protected] . Visit their website for full submission guidelines .
Accepted guest contributors are paid $150 per piece.  
How to Find More Education Writing Jobs to Pitch
This list is not exhaustive. You can find tons of other publications that offer education writing jobs.
In fact, every week, there may be even more publications launching that might love to outsource content creation!
So, where does that leave you?
…With a ton of opportunity!
Chances are, if education is your niche or passion , you read a LOT of content on the subject.
Websites, magazines, books, blogs, etc.
Each and every publication you read might be an untapped source of income – even if they don't have writer guidelines listed on their site!
So, I recommend you make a habit of seeking opportunities to write for publications you admire.
Always check their website and the inside cover of magazines to find out if they are actively seeking writers. If so, pitch them!
If they DON'T have readily available info on how to pitch them, that doesn't mean that they aren't interested.
You just have to show them the value that you offer.
Then, let them decide whether it's something they feel they could benefit from.
Which brings us to the next big thing – how to pitch publications.
Tips for Successfully Pitching These Education Writing Jobs for Teachers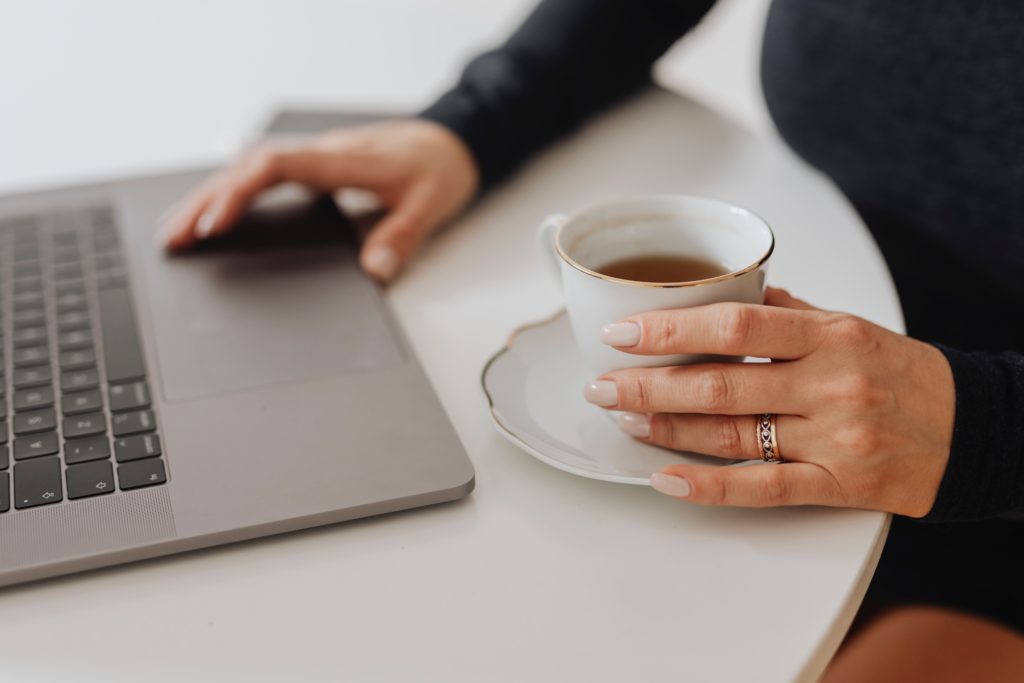 Whether you are using a submission guideline or cold pitching a publication, there are a few best practices to follow.
Tip #1: Follow Directions
If you are following submission guidelines provided by the company – follow them!
Don't just wing it and hope for the best.
Listen to what they want and then do things exactly as they've said.
More than likely, you're not the only person pitching ideas.
You may not even be the only person pitching YOUR idea.
So, if they have to choose between someone who ignored a clear set of rules and someone who made their lives easier by following the rules, guess who they're going to choose?
It's one thing to break the mold and show your creativity.
But do so within the guidelines that make the process smooth for the people making the decision to give you a chance!
Tip #2: Do Your Research
Some people may think that pitching is all about numbers.
Yes, the more you pitch, the higher your chances are of getting work.
BUT, if you think that just pitching publications all willy nilly is going to work, you are sadly mistaken.
Let's pretend that one person spent an hour using a basic pitch template and sent it to 30 publications.
Now, let's imagine that another person spends an hour pitching 5 publications that she has read a few times.
The person who sent out mass pitches to 30 publications will be lucky to land a good-paying gig whereas the person who sent out 5 thoughtful pitches to publications she was familiar with might end up getting multiple yes's.
So, the lesson here is to read the publications you want to write for.
Pay attention to the content they publish, their writing style, and the tone they use.
You will need all of that information to craft a pitch that is more likely to result in income ( and a better writing portfolio ).
Tip #3: No Fluff!
If you are prone to rambling, you need to break that habit.
Be clear and to-the-point.
Whether pitching or writing.
I hope that this list of education publications helps you on your path to make money writing from home on a topic you love!
Now here's what I want you to do:
Pick one of the education writing jobs in this blog post (or another that you find!),  and pitch them THIS WEEK.
Then, share this post on social media to spread the love to your fellow educators!
Author Bio: Tiffany Hathorn divides her time between being a launch copywriter, homeschooling her son, performing in dinner theater, and being an unapologetic geek (Potterhead forever!). She lives in Central Arkansas with her son and 3 pets – Neville, Bruno, and Berlioz. You can find her on her website . Check out her article, 17 Ways to Overcome Writer's Block .
free quiz: what career outside of the classroom is right for you? →
MEMBERS LOGIN
Let's find out!
I'm the founder of teacher career coach. i'm a former teacher who's worked for fortune 500 companies and some of the fastest growing edtech companies. i've been featured in wsj, forbes, and npr for my work helping thousands of teachers transition from teaching., get a breakdown of your strengths plus career recommendations based on your answers..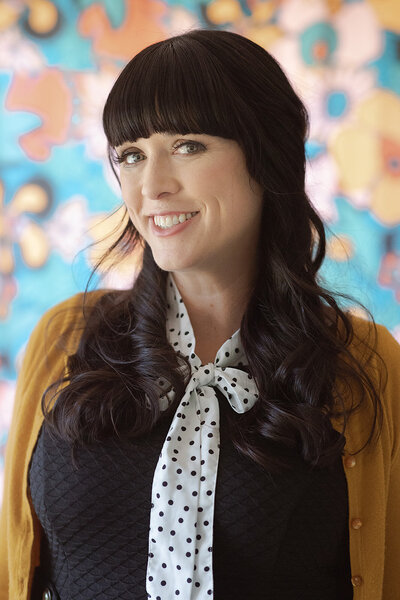 former teacher
The teacher career coach course has helped thousands of teachers step out of the classroom & into a new career. tap the button below to learn more..
Writing Jobs for Teachers: Top 5 Career Pivots & Side Hustles
TeacherCareerCoach
In this blog, I'm going to cover the top 5 writing jobs for teachers who are looking for work outside of the classroom. If you love writing and are looking to either transition into a new career, freelance for some extra cash, or build your skills and resume, read on for a few of the most popular options for teachers.
If you need help leaving the classroom, check out the Teacher Career Coach Course . This step-by-step guide has helped thousands with a transition from teaching. Save time and get support with every step of picking a new path, rewriting your resume, and answering tricky interview questions.
Writing Jobs for Teachers: Your Translatable Skills
I used to point out to my students all the time—words are all around us. Behind many of those words is a writer and sometimes an editor, as well. Businesses need writers for everything from social media to website copy as well as writing technical manuals and more.
As a teacher, you most likely have many skills related to the writing jobs we'll talk about below. Teachers are effective communicators, able to break down and expand on concepts as well as empathize with a variety of people. These kinds of skills can be applied to informational and technical writing, copy, content, and even marketing. But you don't have to have a degree in English to break into these roles (although that doesn't hurt either!).
Roles for Specialty Teachers & Subject Matter Experts
Our team frequently hears from a variety of educators with a very specific specialty. Teachers who have only ever taught history, music, or art, for example. We also hear from school counselors, early childhood educators, OTs, SLPs and more. These educators want to know: " What else can I do? "
If you've only ever taught within your specialty, you might find you are uniquely qualified for roles as a subject matter expert. There are a variety of positions related to writing in the education space that might appeal to you, such as writing or editing curriculum and/or other educational materials.
But there are also roles outside of K-12 education where you can apply your knowledge. Niche content developed for websites, shows, magazines, and even social media are often developed with the help of a writer with the background knowledge and authority to speak in depth on a topic and communicate in a comprehensible way to an audience of non-experts. Sound familiar?
Building Your Skills and Experience
Whether you're an excellent writer or a subject matter expert (or both), if you're looking to make a career pivot, it can be helpful to build on your classroom experience. Building some additional skills outside the classroom can help you fluff up your resume as well as put together a portfolio of samples that demonstrate your writing prowess to hiring managers.
You may already have experience in writing in-depth lesson plans, creating curriculum, and differentiating materials. This is excellent, especially if you are staying in the K-12 education or edtech sector. However, if you plan to take a step away from K-12 education, it may be time to start upskilling to gain some additional experience.
You can get started with many of the roles, below, by offering your services in a freelance capacity via sites like Fiverr or Upwork. For other areas of focus, such as marketing, editing, or writing website content, it may be helpful to take an online class in the basics of editing, marketing, sales copy, or SEO to understand the ins-and-outs of what will be expected in this type of role. You can learn more about upskilling on this blog .
Top Five Writing Jobs for Teachers
Now, let's take a look at the top five jobs for teachers related to writing. However, first I will point out that this is far from a comprehensive list, and many of these jobs may be presented on job listings with a variety of titles. If one of these roles is appealing to you, I'd recommend researching further by looking into job descriptions, related titles, freelancing opportunities, and even salary ranges to see if this is the right direction for you.
1. Curriculum Writing Jobs for Teachers
Do you have a knack for writing outlines and technical writing, as well as supreme time management and organizational skills? You may be able to easily transition into curriculum writing. Companies are continuously writing and revising curriculum to stay on top of trends and changes in education as well as new technology.
Curriculum Writers are tasked with researching and developing lessons, including materials, activities, and assessments. Your work may contribute to the structure of programs for early childhood, K-12, or higher education. A career in curriculum design can easily translate into various opportunities, including companies, organizations, and government agencies.
Whether you have one, specific area of expertise or have been teaching in general education, you have a deep understanding of how students learn, the needs of both teachers and students, and how curriculum is used on a day-to-day basis. This experience will be essential in your role as a curriculum writer.
2. Copy and Content Writing Jobs for Teachers
As a teacher, you already have experience in the area of children and education as well as any subject matter expertise. However, you may have a depth of knowledge in other areas you haven't considered. Like knowledge of niche but popular topics like parenting, personal finance, organization, food/cooking, books/reading or other hobbies.
There is a huge volume of content being published every day on product websites, blogs, and visual media like TV and YouTube, and behind much of that content is a writer. Content and copywriters work in a variety of writing styles such as descriptive and informative writing about products and persuasive sales copy. Additionally, in this role you may be writing blogs, sales pages, proposals, pitches, reviews, ebooks, and much more. Some writers are credited as contributors and others are ghostwriters who customize their writing to represent an individual or brand.
Sarah Mill is a former educator and freelance copywriter with an understanding of what it's like to be a teacher leaving the classroom. Her experience and empathy for this audience made Sarah a perfect fit as a contributing author and editor for Teacher Career Coach. You can hear her story and more about her new career in on the podcast: EP 35 – Sarah Mill: From Teacher to Freelance Copywriter
3. Writing Jobs in Marketing & Social Media
There is a lot of crossover between content writing and jobs in marketing and social media. When pursuing a writing job in this area, teachers will additionally need to show they can capture the voice of a company, empathize with the brand's audience, and understand the balance of delivering value and selling – most often without being "salesy."
These types of writing jobs may include planning and writing content, optimizing and revising website copy, developing copy for advertising or email campaigns, writing scripts, and creating social media graphics and captions. Working in marketing can be highly collaborative. Often the marketing and sales departments in a company work together to develop content and timelines, get feedback on progress and results, and make adjustments and improvements moving forward.
Natalie Ziemba was a high school English teacher for ten years when she stepped away to pursue a new path in marketing. Since then, she has leveraged her BA in English and MA in Teaching, growing in marketing roles both in and out of the educational ecosystem. Natalie shares her tips for breaking into marketing as well as her journey on the way to her current role as Senior Marketing Manager: 67 – Natalie Ziemba: From Teacher to Senior Marketing Manager
4. Careers in Editing for Teachers
There are a variety of part-time and freelance editing and proofreading jobs that can help you get a foot in the door and build skills toward a career in writing. Full-time positions are out there as well, and many companies are offering remote opportunities .
Editing and proofreading jobs come in many forms from proofing product or job descriptions for grammatical errors to editing instructional materials for clarity. If you love to read, there are also positions for book editors including developmental, line, and copyediting roles as well as proofreading.
Depending on your specific role, some hiring managers are looking for editors with a strong understanding of the writing process, including editing and revision, the ability to evaluate story pitches, and develop your own ideas in relation to your audience. For any editing or proofreading role, you'll need a solid understanding of grammar and structure and a great attention to detail.
Former teacher, Lacey Smith, says that while editors don't have to be experts in every area, the ability to learn quickly, be resourceful, and make quick decisions is key. Listen to her story on the podcast: 69 – Lacey Smith: From Teaching to a Career in Editing .
5. Technical Writing Jobs for Teachers
Teachers are experts in giving clear, concise, step-by-step directions and explanations that can be understood with limited prior knowledge. If this type of instructional writing is your area of expertise, a job in technical writing may be worth looking into.
Technical writers create materials related to specific topics such as guides, instructions, and manuals to be used in a wide variety of settings. A technical writer may be in charge of putting together onboarding materials for a company such as internal FAQs and the company handbook. Or they may be creating specific materials for a company's clients such as a how-to, operating or instructional manuals, or a concise getting started guide for a particular product.
While some teachers may find this style of writing a bit dry, there can be a lot of variety in technical writing, especially when it comes to subject matter. You don't have to be an expert in one, particular area. In fact, in many cases, technical writers have very limited experience in using the products or services they're writing about. Instead, you'll be learning as you go and devising a plan on how to most efficiently and effectively communicate to your readers.
Next steps to a new career
One of the biggest mistakes that we see teachers make is that they try to navigate this process alone . Often, they put off "researching" until the very last minute. Which sets them up for a very stressful application season. I want to help you get some clarity in the options available to you. To know EXACTLY what you need to do (and not do) in order to get your foot in the door. You don't have to do this on your own. With the help of an HR expert with over 10 years of experience and a team of former teachers, I've created a guide to support you in the early stages of your transition out of the classroom. Tap the button below to learn more .
TERMS OF USE
©2023 DAPHNE WILLIAMS, INC. ALL RIGHTS RESERVED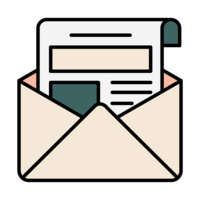 SIGN ME UP ➤
Join our community of over 100,000 current and former educators to receive the advice, encouragement, and judgment-free support you need to start moving forward in your career.
Receive free tips straight to your inbox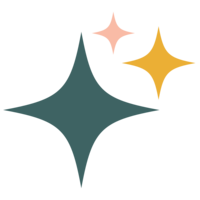 Grades 6-12
School Leaders
Win a $200 Amazon Gift Card in today's daily giveaway 🎁.
Write for We Are Teachers
Do you have an inspirational, funny or practical teacher story to tell? We'd love to hear it.
We Are Teachers welcomes submissions on a wide range of topics pertaining to education and teacher life. We pay writers for all guest posts.
Before submitting, we recommend reviewing the We Are Teachers blog to understand our style, format, and tone. Most of our blog posts run between 500–700 words, although some are much less, particularly articles written in list format.
If you are a practicing teacher blogger, you are also welcome to join our We Are Teachers Contributors group on Facebook, where we post more information about writing for We Are Teachers . 
Due to the volume of submissions we receive, we can only respond to writers whose work we are interested in publishing. Thank you.
Write for WeAreTeachers
Name * First Last
Article Pitch OR Full Post *
Copyright © 2023. All rights reserved. 5335 Gate Parkway, Jacksonville, FL 32256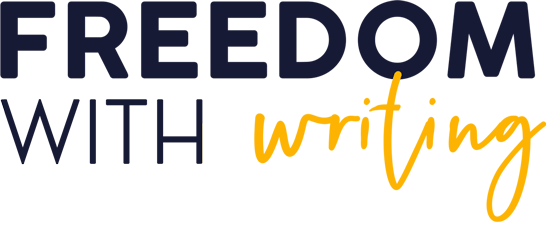 Sign Up For Paid Writing Opportunities
26 education & teaching magazines and websites that pay freelance writers.
Dear Writers,
Here's a roundup of magazines and websites that publish writing about education.
All of these publishers pay freelance writers. We've noted payment information, when available. Also, keep in mind that payment rates are not set in stone.
Also, if you are a teacher, there are many opportunities out there to use your expertise to get paid as a freelance writer. This article gives helpful advice.
PTO Today is the magazine for leaders of parent-teacher organizations. They're published 6 times a year. They publish articles about parental involvement, leadership, fundraising, working with school staff, etc. They pay $125 to $500 (down from $200 to $700!) for features. To learn more, read their submission guidelines.
The Change Agent publishes articles written by adult educators and students. Published biannually, the magazine's pieces promote advocacy skills and and social action. They pay a $50 stipend for accepted articles. To learn more, read their submission guidelines.
TakeLessons is an educational site that connects teachers with students. They invite writers to join their team of teachers and submit articles to their blog. Teachers can choose from a list of topics and write a 500-800 word post for consideration. They pay $50 per post by a site-registered teacher; non-teachers do not receive payment. To learn more, read their submission guidelines.
American Educator is published quarterly by the American Federation of Teachers. It addresses the state of education across the country and covers new trends in education, politics, labor issues, and more. They pay at least $300 for articles, which typically run 1,000 to 5,000 words. To learn more, read their submission guidelines.
Learning for Justice (formerly Teaching Tolerance) publishes articles for a national audience of pre-K through 12 educators with a focus on diversity and social justice. They accept freelance submissions for articles, blog posts, and lessons that reflect their perspective. They pay up to $1 a word for features and their Story Corner section. To learn more, read their submission guidelines.
Education Forum is the official magazine of the Ontario Secondary School Teachers' Federation. They are "a progressive voice on public education and on all issues affecting those that work in public education. " They reach 60,000 public education workers in Ontario. They pay $500 for features. To learn more, read their submission guidelines .
SchoolArts Magazine publishes information on teaching art in schools. They're looking for conversational articles that share "successful lessons, areas of concern, and approaches to teaching art." They pay up to $100 per article. To learn more, read theirsubmission guidelines.
The Old Schoolhouse Magazine is a magazine for Christian homeschoolers. Articles can be from parents of homeschooled children or those with an interest in the topic. They have set out themes and deadlines for 2018. Query first. Length: 800 words. Pay: $50. Details here .
Back to College publishes information for adult re-entry students who are pursuing an advanced degree. They accept unsolicited articles that discuss all aspects of the re-entry experience, from finding financial aid to mastering online education. They appear to only accept submissions via mail. They pay $65 and up for features. To learn more, read their submission guidelines.
Practical Homeschooling Magazine is a print and digital magazine that features the latest educational trends, useful how-tos and practical answers to the toughest homeschooling questions. They are looking for "practical articles (with resource lists and, ideally, photos) that explain how to meet some homeschool challenge or how to venture forth in to some new area." They pay $50 per article. To learn more, read their writer's guidelines .
WeAreTeachers is an online media brand for educators. They welcome submissions on a wide range of topics related to teacher life and education. Before submitting, they recommend reviewing their blog to understand their style, format, and tone. Most of their blog posts are 500 to 700 words long. If they publish the submission, they pay an honorarium of $100. To learn more, visit this page .
Texas Adult Education & Literacy Quarterly is a publication of the Texas Center for the Advancement of Literacy & Learning (TCALL) at Texas A&M University. They address "topics of concern to adult education and literacy practitioners, policymakers, and scholars." They are looking for articles that are no longer than 900 words. They pay a stipend of $50 to $250 per article. Further details can be found here .
Living Education is an online journal that celebrates and explores issues that are of relevance to homeschooling families. They are "especially interested in articles that highlight unique and innovative paths that the educational journey can take." They want the articles to be up to about 1,000 words long. They pay $50 per piece. For details, visit this page .
Faramira publishes quizzes on English vocabulary, general knowledge, basic mathematics, and general science to help people prepare for aptitude tests. They are seeking articles (500 to 800 words) from experienced freelance writers. The articles can be on "fashion & beauty, health & fitness, family & wellbeing, education, finance, personal growth, leadership, productivity, food & recipes, technology, social media, and entertainment." They pay $8 to $30 per article to their paid writers. Details here . But with such low rates, why bother?
The Hechinger Report is an independent, nonprofit news organization that focuses on inequality and innovation in education. They provide in-depth, fact-based, and unbiased reporting on education. Payment reports indicate that they pay up to $1.50 per word. To contact them, refer to this page .
The URMIA Journal is an annual scholarly publication by the University Risk Management and Insurance Association (URMIA), an international non-profit educational association that serves colleges and universities. The journal features peer-reviewed articles that contain "in-depth analysis on a broad range of risk management topics of concern in higher education." They offer an honorarium of $300 per article (2,500 to 7,500 words). Details here .
The James G. Martin Center for Academic Renewal is a "nonprofit institute dedicated to improving higher education in North Carolina and the nation." They are accepting unsolicited article submissions on topics including "higher education administration, finances, governance, academic standards, efficiency, enrollment, employment, pedagogy, and the curriculum, as well as exposure of bias, politicization, corruption, and poor practices." They pay an honorarium that begins at $200 and increases with the amount of web traffic. Details here .
The Advocate is a newspaper for the students, faculty, and staff of the Graduate Center (GC), City University of New York (CUNY). They accept articles, reviews, photos, and illustrations from the students, faculty, and staff of CUNY as well as those who are not affiliated with CUNY. They accept articles on a wide range of topics including GC/CUNY issues; teaching and graduate life; New York City's politics, culture, and art; local, national, and international issues; science and technology; and book, theater, film, music, and art. They pay $100 to $150 per article (1,000 to 3,000 words). To contribute, refer to this page .
E-Book Web is a magazine about eBooks, reading, education, and more. They are looking for book reviews, tips for increasing reading productivity, interviews, and education related content. They pay $50 for an article of 600 to 1500 words, and $75 for an article of more than 1,500 words. They pay $100 for interviews of authors and other education professionals. Details here .
The Medic Blog is a self-study resource to prepare for UCAT, BMAT, and GAMSAT. They welcome submissions from candidates who have taken UCAT, BMAT, or GAMSAT. They pay up to £100 per article. To learn more, refer to this page .
Generation Mindful creates educational products that build emotional intelligence and help connect the generations. They are interested in articles on the following topics: "social emotional learning, positive discipline, supportive classrooms, the power of play, mindfulness, foster families, co-regulation, Calming Corners, home schooling, early childhood education, special education, ADHD, autism, and childhood trauma." They previously indicated payment of $75 per published post, but now ask that you specify your rate with the submission. Details here .
College & University (C&U) is a quarterly journal by American Association of Collegiate Registrars and Admissions Officers (AACRAO). They pay an honorarium of $300 for a feature article (refereed article) and $150 for a forum article (commentary, analysis, book review, and international resource). To learn more, refer to this page .
STEMTaught is an organization that is dedicated to improving the accessibility of STEM (Science, Technology, Engineering, and Math) education to elementary school students. They are looking for article submissions. They pay $100 for the author's efforts and creativity. To learn more, visit this page .
Teachers & Writers Magazine is "published by Teachers & Writers Collaborative to provide resources and inspiration in support of our stated mission: teaching creative writing and educating the imagination." They are looking for the following type of articles: Favorite Classroom Writing Prompts ($75 for 500-750 words), Narrative Lesson Plans ($100 for 750-2,000 words), The Art of Teaching Writing ($150 for 1,000+ words), Interviews ($150-$350 for 1,000-2,500 words), Profiles ($150 for 1,000-2,500 words), Redefining the Canon ($150 for 1,000-2,500 words), and Essays and Editorial Responses ($150 for 1,000-2,000 words). For details, read their submission guidelines .
EdTech Magazine explores "technology and education issues that IT leaders and educators face when they're evaluating and implementing a solution for K-12 and Higher Ed." They are always seeking new writing talent. According to their associate editor , they pay $0.50 to $1.00 per word for articles of 800 to 1,200 words. To learn more, refer to this page .
Chalkbeat is a nonprofit news organization that reports on education in poor communities across America. They elevate the "voices of educators, students, parents, advocates, and others on the front lines of trying to improve public education." They are looking for personal essays (around 800 words) centered around a personal experience or observation. They publish these essays in a series called First Person. According to their story editor , they pay $100 per personal essay. If interested, send your pitches or drafts to [email protected] . For more information, read their first person guidelines .
We send you writing jobs.
Sign up and we'll send you 3 companies hiring writers now. Plus, we'll send more companies as we find and review them. All in our free email magazine.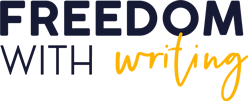 We're the magazine for freelance writers.
We send you companies hiring writers., subscribe and we'll send you 3 companies hiring right now., we'll also send you a guide that gets you started., we're completely free., subscribe now. (it's free.).
We're dedicated to helping freelance writers succeed. We send you reviews of freelance writing companies, assignments, and articles to help build your writing career. You can view our privacy policy here, and our disclaimer. To get started, simply enter your email address in the form on this page.
Freedom With Writing | We Send You Paid Writing Opportunities | View Our Privacy Policy
Filthy Rich Writer
Tips, tools, & training for new and aspiring copywriters.
Tips, Tools and Training for New and Aspiring Copywriters
Great summer job for teachers: copywriting.
Let's face it: teaching is hard work and teachers don't get paid nearly as much as they should. (Especially now.)
So, it's no surprise that so many of our copywriting students are teachers, looking to turn their natural writing abilities into side income, summer jobs, or, in many cases, entirely new careers! And, the good news is there are plenty of copywriting jobs for teachers.
Copywriting is marketing or advertising writing : writing that is designed to sell or to persuade. "Copy" is the words that make up that writing, and copywriters are the ones who write that copy. Copywriters have a natural gift for writing , are resourceful, and hustle. That's why teachers tend to thrive in this field !
5 Reasons Copywriting is a Great Summer Job for Teachers
1. copywriting is flexible.
While you can have a full-time job as a copywriter, many copywriters work part-time and as freelancers , scaling their amount work up or down based on their schedules. So, whether you want a week off by the pool or want to take on more work during spring break, you'll have the control to do so.
2. Copywriters are Paid Well
This is one of the very few writing jobs that actually pays well . That's because copywriters directly help businesses grow. This bottom-line impact means copywriters are paid
3. You Do Not Need Copywriting Certification or a Degree
Copywriting certificates do not prove you can write copy. Your copy samples prove you can write copy! You do, however, need training , a willingness to learn something new, and the ability to be coached.
4. Copywriters Can Work from Anywhere
Freelance copywriters only need an Internet connection to get their jobs done. Want to put in a few hours of work while lounging by the pool? Go for it. (Just make sure your laptop isn't close enough to fall in!)
5. Copywriting is Merit Based
If you write great copy, you write great copy. Your age, gender, socio-economic status, and other factors do not matter.
Meet Erin, A Teacher-Turned Copywriter
Erin decided that her maternity leave, plus summer break was the perfect time to explore new career options. Then enter COVID-19. Erin decided to focus on building a copywriting career so she didn't have to go back to the classroom.
With the goal of replacing her teaching income in five months (all while taking care of a new baby, by the way!), Erin managed to do it—in 6 weeks.
Check out her inspiring story to hear how she did it >>
How to Build a Summer Job as a Copywriter
Whether you just want a good (and dare we say fun!) summer job, want build a year-round side hustle, or are interested in switching careers to become a full-time copywriter like Erin, copywriting can give you the flexibility you need.
Take the first step toward exploring a summer job in copywriting by signing up for our free, on-demand video training . You'll learn how copywriters can land work, how to follow the proven process of six-figure copywriters, and how to build your copywriting business in less time per day than it takes to have a cup of coffee!
Get all the details right here
Read More: What is Copywriting?
Listen to George's Story
A former teacher, George talks about struggling to find a career that he really loved and one that fit his skill set. That is, of course, until he discovered copywriting. George talks about some of the big-name clients he's working with and his tips for finding success quickly in a new field.
Hear Charlotte's Story
Like many teachers in the Comprehensive Copywriting Academy, Charlotte had no idea that copywriting as a career. Fast forward to today: Charlotte replaced her teaching income with copywriting —within just six months of joining the CCA. Hear how she made the transition, including setting her goal and building up a financial safety net.
Watch Jess's Story
"Holy cow, it works!" These were the words CCA student Jess exclaimed after replacing her teaching income within just one month of full-time copywriting (and working fewer hours than she did as a teacher)! Tune in to hear Nicki and Kate chat with Jess about her inspiring transition from teaching to copywriting.
Hear from More Teachers Turned Copywriters
Teachers are well represented in the CCA community! Here are just a few of their wins.
Last Updated on September 13, 2023
TWO WRITING TEACHERS
A meeting place for a world of reflective writers.
Watching AI Grow: From the Archives
Whether you're an AI newbie or already a seasoned user, this roundup of posts from the #TWTblog and #TWTpod archives will spark new thinking about how to use these tools in our classrooms and beyond.
Share this:
Writing Cheerleader: A Ready-To-Go Tip
Today's post from Terje Äkke invites you to think about an inner writing cheerleader and offers a way to play with this idea with young writers.
It's Tuesday! Join us for Slice of Life.
Write, share give.
Entry Points and Pathways for Writers
My work frequently involves students who don't like writing and have figured out ways to avoid it. Sometimes my question about these students is What can they do? Lately, I've also been asking Where do they get stuck?
Transcribing Their Words: Reflective Practice
Transcribing the spoken words of my young writers is a special opportunity to listen, appreciate, and reflect.
Write, share, give
Getting Back to the Heart of Coaching
Check out my favorite coaching books and ready-to-go templates to help you prioritize coaching cycles in your work as a literacy coach.
Unlocking Motivation: From the Archives
Tips and tricks from the #TWTBlog and #TWTPod archives to get uninterested writers excited and engaged
Understanding Conference Roles for Effective Student-Teacher Collaboration
All students need an opportunity to know their role in a writing conference so they can set the agenda and receive whatever they need most from you when they have a one-to-one writing conference.
It's Tuesday! Time for Slice of Life!
Write, share, give.
Responsive Coaching, Responsive Teaching: Straight From the Classroom
When we believe in the work that we do and the work we get to do with children, everyone benefits.
Biweekly Recap #ICYMI
Every other week, we are sharing a round-up of recently published blog posts, and I am excited to share some posts I loved over the last couple of weeks! 
Already have a WordPress.com account? Log in now.
Follow Following
Report this content
View site in Reader
Manage subscriptions
Collapse this bar
WRITING OPPORTUNITIES JOBS ONLINE TEACHERS PART TIME FREELANCE SUMMER WORK INFORMATION ASSIGNMENT
FREELANCE WRITING OPPORTUNITIES FOR MONEY INSTRUCTOR
Money Instructor is growing! We are looking for educators, teachers, and freelance writers. We continue to need original teaching and other material including informational articles, short stories, lesson plans, lessons, and worksheets on topics including:
Basic Money Skills
Personal Finance
Money Management
Financial Education
Business Education
Careers and Work
Investor Education
Special Education
Adult Education
Life Skills Education
K-12 General Education
Submitted material may be edited, reformatted, etc by Money Instructor. Generally, we do not publish the authors' names with the published material on the site. In addition, by submitting material, you agree to the Money Instructor terms and conditions.
The writing workshop
Schools often teach writing using a writing workshop approach, also known in Victoria as a writer's workshop. This approach, originally brought to prominence by Lucy Calkins in the early 1990s, is now an established part of writing instruction in many schools. There continues to be a strong research evidence base underpinning this approach (see among others: Myhill, Cremin & Oliver, 2023; Webb, Massey, Goggans & Flajole, 2019; Hill & Crevola, 1999).
The structure of the writing workshop
While the processes of writing are an integral component of any effective teaching approach to writing, the principles underpinning 'writing as a process', and where individual interest and choice are fundamental to students becoming independent writers, draws on the work of Donald Graves (1975). 
This structure is designed to offer a simple and predictable learning environment. Ideally it should occur daily for 50 to 60 minutes.
Literacy Teaching Toolkit - Writing Workshop Conference - Lower Primary from DET Multimedia on Vimeo .
A typical writing workshop session
Mini-lessons are short and focussed of approximately 10 minutes. The teacher seeks to inspire and instruct the students as writers. A mini-lesson allows for differentiation and might focus on something the students are struggling with (such as an aspect of phonological awareness or phonics), and introduce strategies that the students can employ in their own writing.   
During the mini-lesson the teacher connects the day's teaching to the ongoing work that the students have been doing and they explain the Learning Intention and Success Criteria.  
The teacher then explicitly teaches, after which the students have the opportunity to briefly engage/apply what they have just learnt.​ 
Substantive talk is an important part of this point in the mini lesson. The teacher ends the mini-lesson by asking the students to apply what they have learnt in the mini-lesson to their on-going work   
Students work independently on their written pieces.  Different structures and supports are in place to ensure students get support from their teacher or peers.  
The teacher moves around the room enabling students to showcase successes in their writing and receive assistance on areas that trouble or challenge them.   
Conference outcomes should lead to tangible strategies students can employ in future writing. Hattie (2011) and Hattie and Clarke (2018) remind teachers that such 'within lesson feedback' is most effective when focused on the task.  Often, checking the students take up of the new learning will characterise the conclusion of a student-teacher conference ("So from now on, whenever you write, will you remember to …").
The teacher might gather small groups of 4-6 students who have a similar need and provide additional instruction and support.    
Here, the focus is on the classroom being a community of writers. As part of the writing workshop, students need the opportunity to:   
share drafts
comment on each other's strengths
advise on areas that could be clearer or more powerfully conveyed
offer strategies for overcoming difficulties. 
Peer conferring can be broken down into writer-led or reader-led conferring for EAL/D students. In either case, students may use their home language to confer with same language peers. The teacher explicitly scaffolds:   
the processes for reading one another's drafts
how to compose and communicate feedback.
An example of reader-led conferring:   
Students exchange drafts
Both readers have a checklist or questions beside the draft (see below)
Both students note down comments and feedback while reading their friend's draft
In turns, both students look at the drafts and feedback sheets together
Each reader explains their comments to the writer
Orientation, including when, where, who, what
Detailed physical description of the main character
Detailed description of the setting, using at least four senses
Every sentence starts with a capital letter
Every sentence ends with a full stop
Words are underlined for spelling checks
An example of writer-led conferring:  
Writer and reader both look at a single text together
Writer reads the draft aloud
Have I included the title and author's name in my review?
Have I explained two interesting ideas from the book?
Have I included two extended descriptive phrases?
Is my meaning clear?
What is the best thing about my draft?
Can you suggest any improvements?
At the end of the workshop, the teacher ensures there is time to capture the work of the day, reminding the students of what they have learnt as writers.   
In some classrooms, an author's chair is the location which allows for affirming and constructive feedback and advice to be direct to all students in turn.   
These occur throughout the year—often at the end of a teaching and learning cycle. They may replace the regular daily workshop as outlined above.   
Opportunities need to be made to recognise students' writing achievements as they:  
publish final pieces of writing
complete a text in a new genre (a report, an argument, a poem), or
receive a response to something they have produced for an audience. 
On some of these occasions, the wider classroom community (family members, caregivers, grandparents, etc.) can participate in the celebration.   
This both values the students' achievements, as well as legitimises writing as a meaningful and important activity.   
The teacher's role in the writing workshop
While student choice and ownership of their own writing is often foregrounded in the Writing Workshop (and certainly responsibility lies with the students as they plan, draft, revise and publish) the teacher's role is fundamental to the success of this approach in the classroom.  The teacher needs to scaffold and model the entire writing process, so engaging in acts of writing by the teacher helps facilitate this:
If the students keep a Writer's Notebook, so should the teacher.
If the students take the author's chair to showcase their writing and seek responses, so should the teacher. 
Specifically, teachers need to think about the focussed, explicit teaching they can offer to the whole class, to small groups and to individuals.
Some of these instructional approaches (modelled writing, shared writing, interactive writing) are focussed on elsewhere in this toolkit and these can be deployed strategically to support students as they move through the process from planning to publication.
Theory to practice
Calkins and Ehrenworth (2016) outline key principles which inform the Writing Workshop approach: 
Children must be given 'the luxury of time' (p. 186) to become deeply invested in their writing, and draft, revise and publish their written pieces at a pace that honours and recognises the creative process.   
The ideal writing workshop includes ten minutes of explicit instruction, at least half an hour of writing time (conferences and small group instruction), ending with 5–10 minutes of sharing and goal setting with a peer (Calkins & Ehrenworth, 2016). 
Opening choice over both topic, genre and strategies used for writing provide opportunities for engagement and investment in skill development.  
Feedback is provided as students are engaged in the process of writing emphasising 'the critical role of process in writing, collaboration, personal responsibility, authentic writing tasks, and a supportive learning environment' (Graham & Sandmel, 2011 as cited in Calkins & Ehrenworth, 2016, p. 9).  
In the writing workshop, explicit instruction is provided through mini-lessons, conferences and small group work.   
Here, a whole class focus on a shared genre 'employing strategies and emulating mentor texts of that genre' provides a context for explicit teaching about the 'craft and structure' of the genre which can be used by students in their writing (Calkins & Ehrenworth, 2016, p. 10). 
Mentor texts or model texts are used to establish clear writing goals and to help develop independent writers as they learn to 'transfer and apply what they learn from one writing opportunity to another' (Calkins & Ehrenworth, 2016, p. 10). 
​The Writer's Notebook
An important component of the Writing Workshop approach is the Writer's Notebook which 'creates a place for students (and writers) to save their words—in the form of a memory, a reflection, a list, a rambling of thoughts, a sketch, or even a scrap of print taped on the page' (Buckner, 2005, p.4).
The notebook serves as a means to encourage young writers to value writing, where 'seeds' for a longer writing project require revisiting and rereading to locate 'a phrase, a paragraph, a page' which might be expanded and developed (Calkins, 1994, pp. 38-39). Ideas for developing a seed include:
I think … I feel… I wonder… chart
PMI chart (plus, minus, interesting)
Y chart (looks, feels, sounds like..)
three by three—list three-word phrases for three minutes
capture what is important—try to capture feelings and emotions 
drawings and sketches
collections of artefacts in a 'seed box'.
The generation of ideas is only the beginning. It is the teacher's role to support the extension and elaboration of the 'seeds' which might become a more detailed plan, a draft or a published text.
While not all ideas will be seen through to a 'final' copy, it is the role of the teacher to monitor students' writing to ensure experiences which progress their writing through the various processes of writing, and across a range of text types, are provided each term and across the school year. 
Some key points about the Writer's Notebook
1.  A writer's notebook is a tool students use to record the things they notice, observe, and think about.  Each recording is called an 'entry'.  The entries can be any of a variety of ideas. The most common are:
observations of the things happening around them
descriptions of people and places important in their lives
family stories, hobbies and other passions.
Children write best about the things that are important to them and what they are interested in. It is writing that comes from what they know and what they have experienced. 
2. A writer's notebook houses ideas that writers can return to in order to grow ideas, restructure, rethink, revise, connect ideas and ultimately choose from a variety of entries to publish for an audience.  It supports the work of publishing.
3. Notebook writing encourages a writer to take to the 'long view'. What might start off as a small undeveloped idea has the potential to be developed into something fully formed.
4. Students need daily sustained periods of time to write. The writer's notebook helps give direction to those sustained times for writing, especially early in the year when establishing a classroom community that will support students' writing throughout the year.
5. Assessing how the students are using the notebook might include:
reading the recent entries in your students' notebooks
asking students to put post-it notes on the entries they would like you to read— give some criteria to the students for example, chose an entry you love, an entry where you tried something new, an entry that shows your best writing
conferring with students and asking them to talk about the entries they have included over the last week.
Using a variety of languages and multimodal examples will support EAL/D students to develop rich ideas in their writer's notebooks. Some options are:  
illustrations or photos
artefacts, e.g. movie ticket, zoo map
storyboard or comic strip formats, whether on paper or digital
charts or text written in home language
a diagram or text written in English, with home language vocabulary and notes where helpful
audio recordings of the student telling a story or explaining details
transcriptions or notes written by a same-language peer following oral storytelling or discussion
audio recordings or notes from storytelling or discussion with a family member.
Buckner, A. (2005). Notebook know-how: Strategies for the Writer's Notebook.  Portland, ME: Stenhouse.
Calkins, L. & Ehrenworth, M. (2016). Growing extraordinary writers: Leadership decisions to raise the level of writing across a school and a District. The Reading Teacher, 70(1), 7 -18. 
Graves, D. H. (1975). An examination of the writing processes of seven year old children. Research in the Teaching of English, 9(3), 227-241. 
Hattie J. (2011). Feedback in Schools, in Sutton, Hornsey & Douglas, Feedback: The communication of praise, criticism, and advice. Peter Lang.
Hattie, J. & Clarke, S. (2018). Visible Learning: Feedback. Routledge. 
Hill, P.W., & Crevola, C.A. (1999). Key Features of a whole‐school, design approach to literacy teaching in schools. Australian Journal of Learning Difficulties, 4, 5-11.
Myhill, D., Cremin, T., & Oliver, L. (2023). Writing as a craft: Re-considering teacher subject content knowledge for teaching writing. Research Papers in Education, 38(3), 403-425.
Webb, S., Massey, D., Goggans, M., & Flajole, K. (2019). Thirty‐five years of the gradual release of responsibility: scaffolding toward complex and responsive teaching. The Reading Teacher, 73(1), 75-83.
Our website uses a free tool to translate into other languages. This tool is a guide and may not be accurate. For more, see: Information in your language