Amy McKernan
Academic writing coaching.
Need help getting your ideas across?
Finding the right words for assignments and publications can be really difficult, but it's essential to academic success. I can help you there.
You perfectly understand what your lecturer has been teaching you. You pay close attention to every instruction. You have the most brilliant ideas for your essay.
And yet, you never seem to do as well as you feel you can. Somehow, you just can't translate your thoughts into words that your lecturer will understand.
I've worked with lots of students who had really amazing insights but struggled to communicate their brilliance in written work.
As an academic writing coach, I work with students to address issues with writing, working with you to dissect your work and figure out what you can do to make it shine.
Your career hinges on your ability to get your work published. Getting published is easier when your writing is compelling. Your writing needs to showcase your expertise in a way that leaves no one in any doubt about how brilliant you are and how important the work is.
There's often a fine line between conveying the complexity and sophistication of your work and making sure a paper is accessible to the audiences who might read it. Getting the balance right can help get your work into the right journals and books.
As an academic writing coach, I work with academics at all levels of their careers to fine tune written expression for publication.
Frequently asked questions
What does writing coaching involve, exactly.
It depends. I generally work with coaching clients in two ways. The first involves us discussing your writing habits, blocks, and challenges and figuring out some strategies to build good and productive writing routines. The second involves a focus on a specific piece of writing. Usually, clients send me through a sample of writing from a larger document or a whole document, and I provide written feedback, which we then discuss in one or more coaching sessions. When we meet, I'll talk through my feedback on your sample, and I'll provide you with a marked up copy of your work with detailed comments. Note that this is not quite editing - I won't usually do a thorough proofread/edit of your work, but I will address your common errors and provide direction to help you fix them for yourself.
Do you coach in my field?
In general I work with students and academics in the humanities and social sciences, because that's where my expertise lies. If you're in a different field and you'd like to speak about whether I can help you with your writing, please book a free discovery call or contact me and we can work out whether I'm the right person for the job.
Can't I just get my lecturer to coach me for free?
Lecturers sometimes give feedback on your writing, but more often they simply don't have the time to provide detailed enough, or targeted enough, guidance on how to improve your use of language - their focus is usually on the substantive content of the assignment. Your lecturers might only be allocated 10 - 15 minutes to mark 1000 words of assessment, so they don't have time to focus on anything other than the specific ways you're meeting or not meeting criteria. A specialist writing coach spends more time reading your work with a critical eye on your use of language. A good coach can identify the flaws that undermine the credibility of your written work, and (crucially) provide concrete strategies for improving your writing.
Can you write my assignment for me?
Definitely not. It is your responsibility to ensure that our work together does not contravene the academic integrity policies of your institution or field. I can talk you through what's generally appropriate - please contact me if you have any questions about this - but you're the one who must be able to state that you've adhered to institutional or publisher policies on academic integrity when you submit your work. I have my own ethical standards and a professional reputation to protect, so you can trust that I will not overstep in guiding you to strengthen your work.
Can you guarantee that I'll get published or get a better grade after working with you?
No, I can't make any guarantees on this, but I can give you the tools to make sure the quality and clarity of your writing isn't what's holding you back. The rest - the excellent ideas, the evidence-gathering, the analysis, the putting my guidance into action - that's all down to you!
Why should I employ you to coach me?
You need a coach who knows about academic writing and publishing, who can use this knowledge to critically review your work, and who can communicate what's going wrong (and right) and how to make your work stronger. As a semi-former academic, I continue to publish in my academic fields and I understand how academic publishing works. You can find a list of my publications on my about page for evidence of my track record in academic writing and editing. As an editor, I work with academics in a number of fields to develop work for publication, including higher degree research students who are working towards thesis submission. I'm also an experienced university lecturer (and continue to teach on occasion) with a LOT of assessment marking experience. As an educator, I know how to deliver targeted, clear feedback that you can act on to improve your work. As a human being, I know that receiving negative feedback on your writing can be rough, so I always make sure I embrace a holistic definition of 'critique' - one in which I highlight and celebrate the strengths of your work as much as the areas for improvement.
How much does coaching cost?
I charge 180 AUD per one-hour session on Zoom. This includes a small amount of time for me to pre-read a writing sample of up to a few thousand words if required.
If you'd like more detailed feedback on your writing, I charge 140 AUD per 5000 words.
How do I book and pay?
You can book and pay for sessions on my booking page .
Or email me at [email protected] .
1-1 Writing Support
" 'If I waited for perfection, I would never write a word' "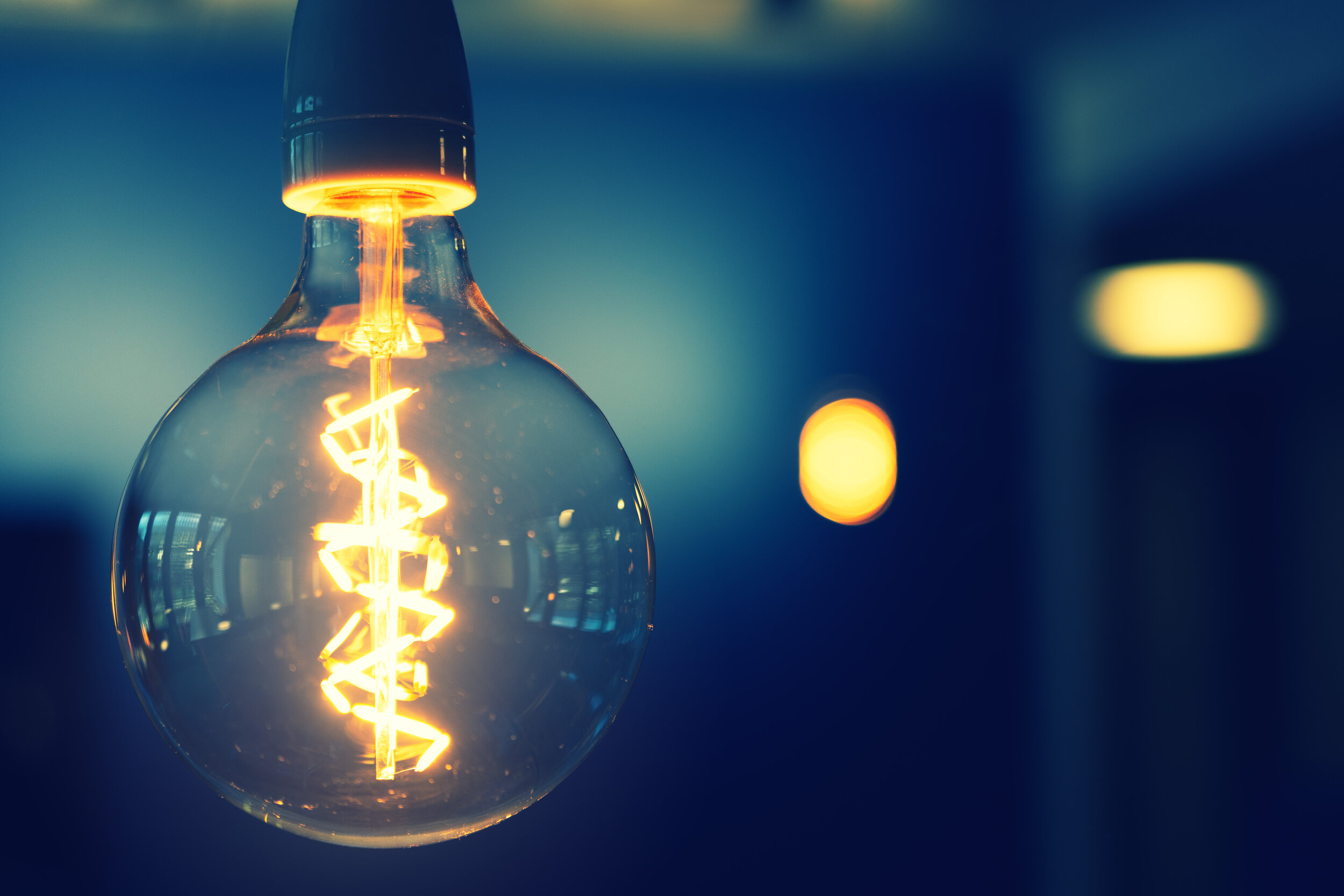 Academic 1-1 Writing Coaching
Academic Coach offers Early Career Researchers and established academics 1-1 writing support (humanities and social sciences broadly defined). This support might be in the form of help with increasing productivity through coaching sessions, and specific advice tailored to the individual client's needs. The 1-1 writing service can also take the form of help with editing journal articles or chapters to prepare the text for publication, or with preparing text for a conference presentation. Academic Coach can also help with the preparation of book proposals for publishers. As an experienced consultant for public institutions, Academic Coach can also help academics pivot their writing styles to suit non-academic audiences.
This service is for you if:
You have no problems turning up to your writing slots, but what happens afterwards could do with some improvement
You are working on a specific challenging project that is stretching you and you need help with planning, developmental editing and execution
You have a different learning style that requires 1-1 engagement with establishing writing routines and accountability
You have difficulty with one genre of writing (eg journal articles, grants, etc) and require detailed feedback on your work
You need advice around career progression or other academic mentoring
Coaching can take place via Zoom in a regular coaching slot, or a bespoke set of interventions designed by the Academic Coach in consultation with the client for a set number of hours. A minimum number of 5 hours must be booked.
Where does this fit in our range of services?
Many clients who choose 1-1 have a particular issue they require coaching on. Sometimes it is detailed 1-1 feedback on writing - in other words, artisanal improvement - or as a specific set of interventions on a particular issue. Many clients pair 1-1 coaching with the Academic Writing Course which sets the foundation for a better writing practice, and/or opt in to particular live events which supports different aspects of their development.
If you would like to find out more about 1-1 coaching you can contact me at [email protected] to arrange an exploratory meeting.
Testimonials
" I came across Melanie's details at the time I needed coaching to help me review my book before submission. My manuscript was almost finished but it felt terribly disjointed and lacked clarity. I needed fresh eyes and a set of skills to help me understand where I went wrong and how I could make the changes necessary to produce a better and more interesting book in my research area. Working with Melanie is like working with a colleague who has the time to asks the right questions, helps you think and provides just the right level of steering you need when she knows you have strayed from the point you are trying to make, or you are simply writing something totally unrelated to your initial argument (e.g., something you like to write about rather than something that relates to the book). I look forward to my one-on-one sessions with Melanie because even though I have published my work for many years, I still need to be reminded that writing is a process that has several distinct stages that should be respected to ensure good writing habits. "
" I contacted Melanie as an early stage academic with limited writing experience. My research had merit but I couldn't clearly capture and communicate it to my target audience. Through Melanie's guidance, I have learnt how to both identify the correct journals to target, and how to structure my writing to engage their editorial board. In addition she taught me how to manage and prioritize my writing time, an essential element that is often overlooked. She has a highly effective, no-nonsense, practical approach to writing which provides a clear development plan. I would highly recommend her. "
" Inspired by Virginia Woolf's quote, I right away knew that Melanie would be the person I was looking for. Melanie evaluated swiftly my needs and in less than two months, she changed my old habits into renewed efficient academic writing skills. The journey we joined together was inspiring, joyful, effective and impactful: thanks to Melanie's careful review, my paper was published. Thanks to her encouragement, timely interventions, kind reminders and continuous support, I was elected best presenter during the first Conference I attended after many years of absence. Thanks to Melanie's flexible, pertinent reviews and accurate encouragements while writing my papers I was able to finalise my study in the best circumstances. Melanie is the person who you wish you would have met before. She is also the person you send a message to, just to ensure that you receive a reply: proof of her existence! Thank you, Melanie, you make studying and writing a wish come true! "
" After a period of leave from academia, I have been searching for an academic writing coach to help put me back on the right track towards a balanced, healthy and productive writing career. Melanie has been a rare find! As a very successful legal academic and writer, Melanie offers a coaching approach drawn from research and directly from the coal-face of academia. Her one-on-one coaching has been tailored to prioritize overcoming my most pressing writing obstacles, and has given me the confidence to re-start my writing. Melanie combines sage, practical advice on academic writing with recognition of the emotional stumbling blocks that many academics encounter. The most revelatory element of Melanie's coaching has been to expose the basic gaps and deficits in my approach to research and writing that should be addressed as a requisite part of PhD training. "
" The one-on-one coaching sessions are supportive, brisk, down-to-earth, practical and compassionate. Since I've started working with Melanie one on one, I am seeing myself get projects into publication and write with new purpose. I can't recommend these sessions enough—it's really like having a coach in your corner "
Sign up with your email address to receive free training, writing advice, and discounts.
We respect your privacy.
Academic Writing Coaching for College and
Graduate school success  , are you struggling to write academic essays and papers, do you feel frustrated and stuck when you need to write a lot, and do you feel like your teachers or professors don't realize how unique and intelligent you are, how does academic writing coaching work.
Through online lessons, I teach you how to master the writing skills you need to succeed in college or graduate school. So, you feel confident in your ability to write compelling essays, papers, and research projects. 
In our session, we use a free video-conferencing software program called Zoom.  I coach you online as you do activities to develop different writing, reading, and research skills.  And if you are working on a specific writing project, I help you brainstorm, write and revise and edit your final draft.
Also, you can share your writing with me outside of lessons and get feedback on your drafts and APA or MLA citations, so you hand in your best work.
Here's what we do during a tutoring session
The most important part of learning how to write is doing it. We'll do a lot of different writing activities. So, you'll learn strategies and techniques that make your writing compelling.
Collaborate online . 
I guide you through the different phases of the writing process, so you can create, revise, edit, and transform a piece of writing.   So that you can craft essays and papers that will intrigue and persuade your readers, whether they are admissions counselors or professors
Develop other academic skills.  
If you want to be a great academic writer, you also need academic reading and research skills.  I help you become an expert in these areas so that you'll be able to research and analyze any subject.
Do you need help with your academic writing?
Sign up for a free consultation and see how tutoring can help you.
Online Academic Writing Tutoring Testimonials
I first reached out to Suzanne for help writing my college essays. I was having trouble making sure that my essays were articulate while also being genuine and personable. But, Suzanne helped me find the perfect balance of academia and personality in my essays. And, she always worked with me until I was completely satisfied with the finished products.
Her tutoring style offered amazing guidance that didn't compromise the integrity or sense of voice in my writing. Instead, she helped me recognize areas of improvement and showed me solutions and methods that I can apply to all of my writing assignments. Whether it be through pointing out words that I overused or teaching me how to avoid run-on sentences, her guidance greatly improved my writing style and technique. With her help, my writing became more concise, descriptive, and organized.
Overall, tutoring with Suzanne was a wonderful experience. She helped me secure admittance with scholarships for some of my top colleges and permanently changed my writing for the better. 
Graduating High School Senior
As an international student, I had never written an essay in English before I started to do lessons with Suzanne, and I did not how to write citations. 
We did free writings and worked on some writing projects.  If I had an assignment, Suzanne checked my writing and gave me advice too.  Through the lessons, I learned how to write citations and how to write a good essay.  She also taught me so useful online tools that I could use for my writing.  The lessons were flexible and Suzanne was able to help me with specific requests.  Even if you do not have experience writing in English,  Suzanne will help you. 
University Student
I started working with Suzanne because I needed help with my application to graduate school. She helped me brainstorm and ultimately write an amazing statement of purpose.
I love working with her because she is very encouraging, creative and has great resources that have helped me become a more confident writer. She is also very flexible and adaptable when it came to my schedule and was always ready a prepared for each session. 
Graphic Designer --Applying to Graduate School
I have always been more of an idea person throughout high school, ask me anything and I could have probably talked about it for hours on end. The problem was that while I was a good speaker, my writing left much to be desired. This deficit caused me a lot of frustration when it came to doing longer written projects for school, like research papers and presentations, as the ideas and information I had evaporated as soon as I put pen to paper (or fingers to keys for our digital age). I was initially introduced to Suzanne via her blog, where I found her videos and blog posts very helpful as they provided concise and accurate tips to improve anything from academic to creative writing. 
Having Suzanne as a tutor not only helped to improve my writing skills, she helped me to discover a passion for it as well. She is a passionate teacher who listened and responded actively to my interests and used that information to formulate lessons that were specifically for me. This gave me enough structure in order to improve while being flexible enough to make for exploring other avenues of literature. In fact, while we were working on more academic skill sets like literary criticism of poetry, Suzanne encouraged me to try the art form for myself. If it wasn't for that push, I would have always seen poetry as a distant and pretentious thing that made sense to no one but the author. This newfound look at poetry and creative writing inspired me to start my own blog to continue to explore creative writing as a hobby. 
Even outside of our tutoring sessions, Suzanne was always available for many of my questions, which I would send to her at various points throughout the week. Whether it was an assignment that I wanted her feedback on, the rough draft of my latest short story, or inquiring about writing opportunities, Suzanne never failed to answer my questions and provide me with even more resources. 
I know this sounds cheesy but Suzanne helped me to find my voice in the written word. As a student and as a person, this gift has been invaluable to my life. No longer do my ideas vaporize when faced with a blank page, I can write my research papers as if the words flowed out of my mouth. Poetry is no longer a mystifying art but a core aspect of my self-expression. This and so much more were thanks to Suzanne's help and I am grateful for all of it.
Privacy Overview
I'm a coach who helps academics become confident and productive writers.
There are many reasons why people do not make progress with their academic writing projects:
They are unable to create the time they need — For many academics, particularly women, every day is spent doing things for other people, whether that be students, colleagues or family members. To actually put aside time for their own writing feels selfish to some, even though it's part of their job description.
They spend their time in an endless cycle of writing and rewriting — With no clear writing process to follow, many academics swap between the creative process of writing and the analytical process of editing, which means it can take a long time just to write one paragraph.
They lack confidence — Imposter syndrome is rife throughout academia and people can be their own harshest critic when it comes to writing. And often the only feedback people get is negative feedback, meaning that they think their writing is not as good as it really is.
If you're struggling with any of these problems and are ready to get support, you're in the right place.
Get personal support.
If you feel overwhelmed, underconfident or frustrated about your academic writing progress, my one-month express coaching program may be just what you need to get you writing regularly.
Join the community
If you want to be more confident in your writing skills and finish your PhD with your self-esteem intact, join my Academic Writing Community to get support and connect with other like-minded students and early-career academics.
Do a workshop
If you are graduate student convenor, find out about the online workshops and talks I offer to academic staff and students all over the world to help them get have a positive experience while writing their thesis.
Sign up to my weekly email note where I'll share my thoughts on how you can become a confident writer.
Academic Writing and Publication Coaching, LLC
Amy Benson Brown, PhD
One-on-one Manuscript Development Coaching
My Background
Since 2002, I've supported scholars in developing articles and books, first through Emory University and more recently through Academic Coaching & Writing. As a developmental editor, I offer feedback on manuscripts to help authors hone their arguments and find the best way to express them. I also coach authors about how to build a more productive writing process and move beyond anxiety. One of the most satisfying aspects of my work is seeing clients through the whole process from research to writing and successful publication. I specialize in book development, and my clients have published with university presses including Oxford, Cambridge, Princeton, Harvard, Rutgers, University of Texas, and Indiana UP, among others. My article clients have published with top-tier journals in History, Anthropology / Ethnography, Literature, Women's Studies, African-American Literature, Philosophy, Sociology, Spanish Literature, Latinx Studies, Education, Nursing, and Law.
To Learn More Email me to set up a free 20-minute consultation to meet me and find out if working with me would be a good fit for your needs. Email address: [email protected]
For more about I coach clients moving from dissertation to book, see my recent article in the Journal of Scholarly Publishing .
"Amy transformed my entire approach to writing by making it joyous again. She turned the daunting project of book writing into something I looked forward to. I saw every meeting with her as one step closer to my final manuscript."
--Associate Professor, Anthropology
Why coaching?
Would you like to:
Translate your research into publications?
Develop a writing process that really works for you?
Learn how select journals that are a good fit for your work?
Write a compelling book proposal?
Receive help with responding to peer-review feedback?
Have a confidential, safe space learn to deal with writing anxiety?
How it works
Clients usually meet with me once a week for at least two months to help them establish a daily writing habit and make real progress on their projects.
Each week, authors send a rough draft the day before our meeting so I can prepare questions and suggestions.
Using the Zoom platform for sessions, we discuss and revise drafts or research publication outlets together.
Once clients have gained momentum, we often space our sessions out more until the manuscript is submitted.
Clients sometimes return for a few sessions to develop responses to peer review feedback.
Though some of the authors I work with pay out of their own pocket, many draw on their research funds to subsidize the cost of coaching.
You will receive a digital copy of my Book Proposal Template and My Guide to Writing a Successful Book Proposal as well as join my mailing list by providing your name and email.
You can also leave a message to inquire about a Free Consultation!
404-907-3676
Helen Betya Rubinstein
I work one-on-one with literary writers at all stages of their development, and with scholarly writers looking to reach a wider audience or develop a more harmonious relationship to their work. I've coached a number of groups as well, including the authors of Acquired Tastes (MIT Press 2021) , Fellows of the National Humanities Center , and the New-York Historical Society Center for Women's History Early-Career Workshop . (With Anna Zeide, I wrote about coaching the authors of Acquired Tastes for The Chronicle .) I bring over fifteen years of teaching experience, five years of editorial experience, and a lifelong interest in alternative pedagogies to my coaching practice. Reach me via email or the form here .
What's the difference between a coach and an editor?
Our conversations will take shape around your values, your questions, your process, your history as a writer, and your goals. I'll read your work and ask questions in return, and together we'll come up with concrete next steps that move you where you'd like to go. Whether our work together is short-term or long-term, project-focused or not, you can expect to come away with tools and practices to carry into the future.
This approach is process-oriented, big-picture, and generative, even in the final stages of revision. I facilitate, rather than direct. Where "editing" tends to suggest taking away—cutting words or smoothing over bumps and peculiarities that "stand out"—I encourage you to magnify, not muffle, the singularity of your sensibility as a writer. Where editing suggests a power imbalance (a writer is being edited by an editor), your ambitions, not my reading experience, will occupy the center of our conversations. I refuse a scarcity mindset where acceptable outcomes are limited, and take perfectionism to be a tool of white supremacy . No "darlings" will be killed in our work together—instead, we'll turn toward what energizes and moves you, wherever that heat may lie.
I see coaching as a means of supporting literary and scholarly production outside the demands and entanglements of the publishing and academic industries. This doesn't mean I won't help you enter traditional literary or scholarly publishing if that's your goal, but that I will never take the norms of those industries as a given, and I commit to your vision and your values above all. For those (many) of us coming from harmful, abusive, or otherwise traumatizing graduate school or publication experiences, coaching can be especially supportive as a reparative, healing process.
Each coaching relationship is different. You can read testimonials from some of my former clients below (and more here ), and schedule a free consultation to talk more about what this might look like for you. You can also write to me .
Testimonials
"My writing sessions with Helen Rubinstein have been the most intellectually rewarding and inspiring experiences of my professional writing career. I am an academic historian and am currently completing a draft of my first book manuscript. In May 2019, I asked Helen to guide me through the final stages. I was paralyzed in the work and felt frustrated enough to contemplate abandoning the project. The previous summer, I had first worked with Helen at a writing retreat, where she introduced strategies and approaches to non-fiction writing that taught me to build an emotional relationship for readers to the historical actors. Her lessons on compassionate and compelling storytelling guided me in the year since our meeting, however I was swimming in too much material and I needed her help prioritizing. I lacked the ability to fit the pieces together for my audience, even though the argument seemed clear to me. In our work together, she has taught me that organization is the most important yet least taught skill of writing. Helen has helped me accept uncertainty, instead of avoiding it. In several places, my writing was overstuffed with details to compensate for what I could not explain or possibly discover. For those sections, she taught me strip away the excesses, leaving the bare bones of the argument and analysis to build upon. The revised chapters are more honest and more persuasive. The most productive parts of our sessions have been Helen's clarifying questions, where she points to rushed conclusions that deserve deeper reflection because of their place in the overall argument. In our back and forth, Helen pushes me to think out loud and on the page and to explore alternative interpretations and possibilities. Through this process, I have also gained a more precise language for the historical relationships and changes that I struggled to describe on my own. More importantly, I have grown as a writer and have learned to consider readers' experiences more in my writing. I am grateful for her generosity as a reader, her incredible ability to ask the critical questions of my work, and her range of ideas for moving forward in the writing process. While my work with Helen will end, her lessons will serve me well beyond." —Heather Ruth Lee, Assistant Professor of History, NYU Shanghai
"I would recommend Helen's coaching to anyone looking for a guiding writing light, trusted voice, and general doula-type for any creative (or non-creative) project. I would also and especially recommend Helen's coaching to anyone skeptical of expertise, disdainful of writing advice, burned out on feedback, or who might be reluctant to share their work in its early stages. In more than a decade of various approaches to writing—on my own, informally with others, and through an MFA—my sessions with Helen are the first time I've left conversations about my writing feeling consistently and significantly rejuvenated (even inspired), with a clear sense of direction while also newly open to and aware of the possibilities of my writing. If I had known of Helen's services earlier, I would have skipped all the other stuff. When we began our sessions, I was "blocked" and unsure which of several deadend projects to continue with, if at all. In our work together, I have observed not just a profound change in the novel I thought was forestalled beyond recovery, but a genuine transformation in how I think about writing. As a result of Helen's coaching, particularly her generous readings (as in, able to see what could be there as well as what is on the page already) and incisive questions, things seem possible in my work that I never previously imagined or allowed. My approach to the creative process has been fundamentally changed far beyond the scope of the project we work on together. Helen is extraordinary on every level you'd want a writing coach to be—an incredible listener and reader, psychologically astute, practically helpful, pedagogically skilled, imaginative, engaged, and genuinely fun." —L. Morris, fiction & nonfiction writer
Here are more testimonials , including from my work with the authors of Acquired Tastes.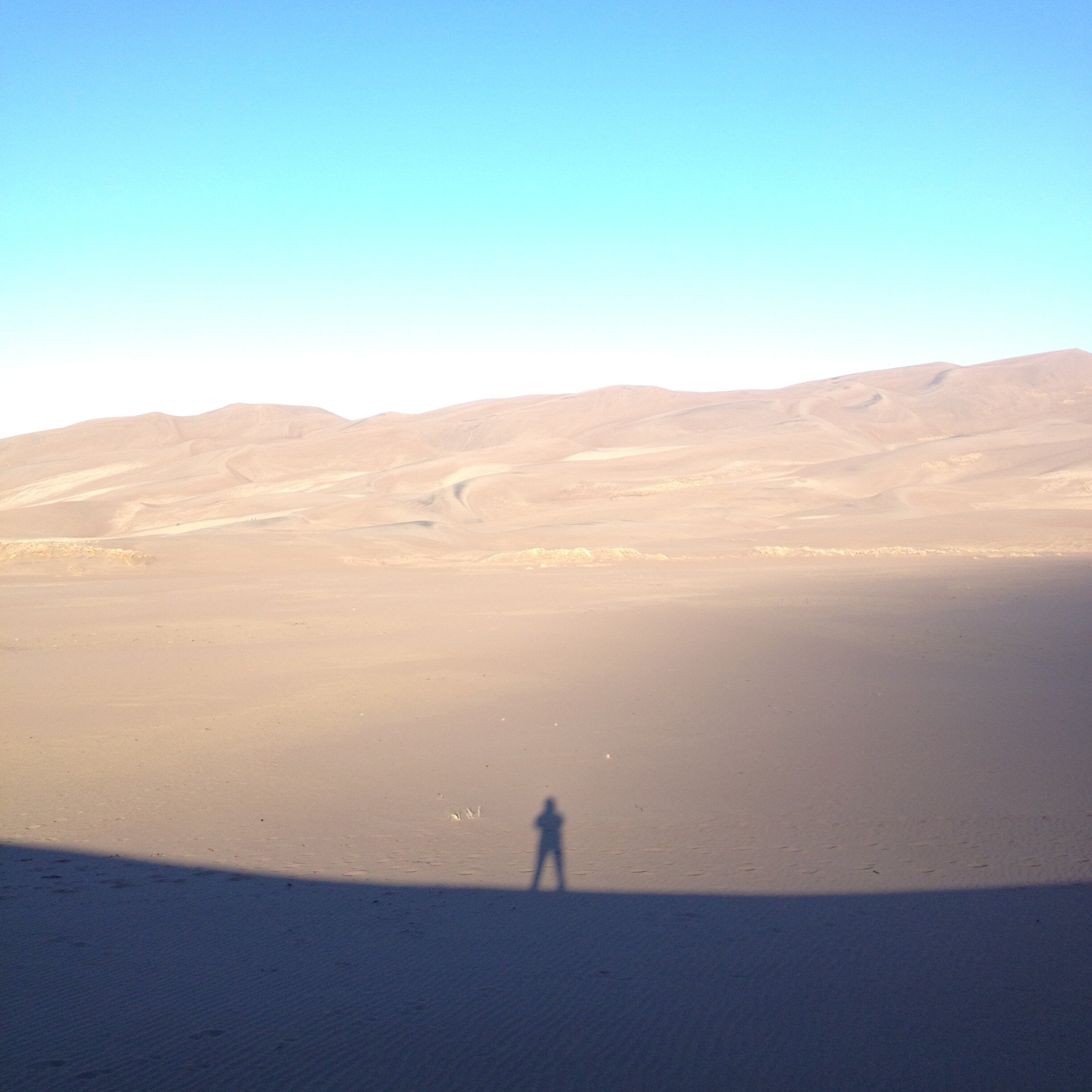 I work with writers on…
Process . How can the act of writing become more pleasurable, exciting, dynamic, or fulfilling? What routines, practices, or rituals might support your goals? What should you do next, and what can you do after that?
Craft . Let's talk about structure at the level of the book, the chapter, the sentence, and the phrase. Let's talk about finding the details that bring your text to life. Let's talk about how to shape your argument so that your reader changes their mind, and how to tell your story so that your reader never stops reading. Let's talk style: how can your sentences look and feel the way you hope?
Clarifying & Generating Ideas . I support scholarly writers as they sharpen arguments, refine argumentation, and clarify meaning, and I work with literary writers to brainstorm plot points, scenes, details, form, and concept.
My trainings & orientations include…
Graduate coursework in composition theory, plus training at the Bard Institute for Writing & Thinking .
Ongoing training in and development of anti-oppressive and antiracist pedagogies, including with the People's Institute for Survival & Beyond and at The New School, where I teach courses in race, representation, and writing against inequity. You can read more about my approaches to teaching here .
Experience as an editor in acquisition and production roles. Please note, however, that I am not a practicing editor, and prefer not to edit others' work until I have a deep understanding of their ethos as developed over the course of many conversations. If you are looking for someone to whom you can hand over your manuscript and walk away with a marked-up document, you may be looking for an editor, not a coach.
I am especially excited to work with those challenging dominant social and psychological narratives through their work. This includes intellectual, political, and cultural historians; scholars of race, racism, and critical race theory; narrative and literary theorists; and everyone writing personal, critical, and imaginative narratives that resist the mythologies of power. Most people find my rates affordable, and many faculty find they can use research funding for our work together. To the extent that it's sustainable, I'm committed to meeting writers where they are in terms of resources, investment, and exchange.
Here is a sample of prompts prepared for a "Writing History as Creative Nonfiction" presentation at the American Society for Environmental History conference.
Academic Coaching
Create better habits. Be more productive. Enjoy writing.
" Coaching has completely changed my approach to my own research. As I prepare to turn in my book to an academic publisher this summer, I have found that I enjoy writing again. After a complex relationship to it throughout graduate school and my first few years in a position, I think of myself as a writer for the very first time. I could not have seen this change without Anne. "
Why do I need a coach?
Publishing is how academics get tenure, get a raise, engage the public, and raise their own profiles and those of their institutions. Not to mention how they create meaning out of the big ideas that really make them tick.
But a busy scholarly life filled with teaching, committees, conferences, admin, family, and more means that your own research, writing, and publishing often fall to the bottom of the list. A coach is there to help you move forward with the writing you really want to do. But more than that, a coach gives you the habits to write more efficiently, more meaningfully, and with more enthusiasm and confidence.
Faculty coaching can help you articulate your goals, set boundaries to protect your time, and focus on what matters most to your intellectual life. If you aren't making time to write, coaching can help you create routines and rituals that make the writing experience feel (like Gertrude Stein's Paris) both exciting and peaceful. If you want to do more than you have, coaching can help you connect with that inner fire. Working with the right coach is an experience that can boost your career and change your life.
Why should I work with you?
Some academic coaches try to toughen you up by perpetuating the harsh competitiveness of academia and publishing. Others have a one-size-fits-all approach, making work only about schedules, goals, and getting it done no matter what your personal experiences and professional pressures. The first approach often exacerbates anxiety and reinforces bad habits or a negative mindset. The second is just a short-term solution that usually lacks long-term change.
Our team of coaches gives clients positive, concrete steps they can take to transform the way they approach writing. When you work with your coach to develop a work plan, they consider the whole you with all the complexities of your particular life. If you feel stuck but eager to do more, your coach helps re-light your confidence. We advocate "big idea" thinking that leads to wider engagement and collaboration instead of competition. We encourage you to see yourself as a writer as well as a scholar. We want you to move forward — rather than look back — and develop habits and techniques that will positively impact your scholarly life far into the future.
How does it work?
We focus on creating better habits and more positive ways of thinking about research and writing so that you have more energy, clarity, and time to make the impact that you want to make.
Most faculty clients start in the "Transform" phase. (But some prefer to begin with Idea Therapy. ) You will learn to set more motivating goals, calm your writing worries, get excited about your work, think like a writer as well as a scholar, and create routines and rituals to make it more likely that you will make time to write and that you will enjoy that time. All while you are moving ahead on your priority project with the support of a coach who is always there for you.
Once you transform your writing practice, you can continue with individual coaching for as long as you want to in the "Progress" phase. Most of our faculty clients find the experience so essential to their writing practice that they work with us for 1-3 years, but you can choose whatever works best for you. Many faculty prefer to join a coaching group that best targets their needs. At present we have these groups reserved for female faculty: Public Scholars, Senior Faculty Writing Books, Junior Faculty, Social Scientists, and Academic Mothers. And there's another group for male faculty who want the same benefits of accountability, camaraderie, and support for creating a more productive writing life.
How much does it cost?
Transform $995/£795 Progress individual $400/£300 per month Progress group $280/£220 per month Please note the one-time admin fee of $75/£60 if your institution prefers to pay for coaching directly rather than allowing you to be reimbursed.
How do I get started?
Fill out the form to set up a free consultation to talk further about how Writers and Scholars can help you.
Thank you for getting in touch with Scholars & Writers. We will be in touch shortly to set up a free consultation so that we can help you feel more supported as you move forward with your academic writing.
Scholars & Writers
Scholars & Writers Consulting
K. Anne Amienne +44 020 3289 1551 (UK) +1 312 544 0052 (US) [email protected]
Writing Coaches
Writing Coaches are experienced academic writers who advise undergraduate and postgraduate coursework students on any aspect of the scholarly writing process.
Writing Coaches can help with breaking down the question, formulating a persuasive argument, structuring the piece, effective paragraphing, and clear academic expression.
Book in with a Writing Coach to work through a draft of your work, or to get some ideas about getting started. Appointments with Writing Coaches are made through our  online booking system  and are available during teaching weeks during the semester, as well as over some of the teaching break periods. 
Appointment types
In-person appointments (synchronous)-  please upload your draft (if applicable) to our Wattle site before the time of the appointment. Your Writing Coach will look at it with you during the appointment and provide advice for improvement.  The Writing Coach will not review the draft before the appointment, but will look at it with you during the appointment and provide advice for improvement.  
Zoom appointments (synchronous) -  just before the appointment time your Writing Coach will send you a link for the Zoom meeting to discuss your assignment and provide study and writing skills strategies. All you need do is click on the link and enable your microphone and camera. If you have a draft, p lease  upload  it to our  dedicated Wattle site  before the appointment time.  
Written feedback (asynchronous) -  during your appointment time, the Writing Coach will read your submitted draft and provide feedback  via Wattle . The feedback will be available at the end of the appointment. Use  the instructions on our "Upload your draft" page  to upload your draft, view your feedback and download the comments if you wish. Although we aim to provide comprehensive feedback, please be aware that appointments are 30 minutes. Writing Coaches are trained to focus on the most important elements of academic writing: argument and structure. Therefore, your written feedback will mainly consist of advice on how to improve your argument and structure.
If you have any particular information you'd like your Writing Coach to know, or any specific questions you'd like answered, you can include that message at the top of your draft. Also, please include the assignment instructions . Combine your assignment instructions and your draft into the one document.
If you are in the early stages of drafting and only want advice on a structure for your essay / report, or only have some questions, or only want to run a few ideas by a Writing Coach, an in person or zoom appointment will be the most appropriate for that discussion. 
Note: even if your draft is incomplete, it can still be useful to go ahead with the appointment. You can submit some dot points and some questions for the Writing Coach. The appointment will still assist you through the writing process, and often save you valuable time.
Please refer to our Terms of Service for further information regarding our appointments. In particular, impersonating another student will not be tolerated. 
Finally, Writing Coaches are casual employees. Please send any email questions or requests to the Academic Skills inbox ( [email protected] ) rather than directly to the Writing Coach. 
What to expect
Appointments with Writing Coaches are 30 minutes. They are aimed to assist you to develop your writing and other academic skills. You can discuss issues such as a draft you are working on, or talk about how to approach an assignment, time management issues or referencing.
We have a few rules to help share appointments and to give you time between appointments to apply some of the feedback.
Booked appointments are limited to a maximum of one per week and three per calendar month.
We will see a draft only once. We can however have an earlier discussion about the assignment, how to approach etc., and then see a full draft.
We cannot see an assessment piece that is due on the day of the appointment.
We do not edit, proofread or grammar check.
We do not advise on the disciplinary content of your work. Your tutors, lecturers and supervisors are the best resources for content-specific advice.
We cannot estimate a likely grade for your work.
We will only see work directly related to an ANU course of study. For example, we do not advise on IELTS tests, CVs or resumes, job applications or applications to university programs.
We do not see take-home exams.
We ask that you do not record the consultation.
Cancellations
Our services are very popular. In order to provide a fair system for all students, we have some guidelines around appointment cancellations.
If you are no longer able to attend a booked appointment, please cancel as soon as possible. You can cancel online through the link provided in your confirmation email when you book an appointment. It is best to cancel yourself, but if you are having trouble, please email [email protected] to cancel your appointment.
We have a zero tolerance policy for abusive or threatening behaviours directed at staff or students. This includes shouting, swearing, threats, name calling, racist comments and inappropriate gestures. Without exception, those who abuse will be required to leave our offices immediately and will no longer be able to access this service.
Learn more about the Student Services and Amenities Fee (SSAF)
Meet the team
Reference documents
Appointment terms of service (PDF, 227.98 KB)
Use contact details to request an alternative file format.
Related Guidance
Learning Advisers
Remote students
Related links
Appointments Wattle site
ANU Academic Skills
ANU Library Academic Skills
+61 2 6125 2972