The New York Times Guide to Article Writing and 8 Useful Tips
To the uninitiated, journalistic writing may appear intimidating at first.
Our specialists will write a custom essay on any topic for 13.00 10.40/page
Even if you've done other kinds of writing before, chances are you're feeling the pressure to "deliver." Because unlike essays and research papers that have a guaranteed invested audience (your teacher), articles have the additional task of gaining and keeping the interest of your readers.
But here's the truth:
Anyone can write a good article, as long as they follow a few simple rules of thumb.
And what better way to learn about the craft than from The New York Times itself?
The best part is:
You might not realize it yet, but you probably already know at least some of these tips and techniques, used by article writing services —all you need to do is learn how to apply them effectively.
What should you write about?
Every article begins with an idea—that much is obvious.
Choosing a relevant subject and finding a unique angle for your article is practically half of your job as a writer.
So how do you pick a topic?
Receive a plagiarism-free paper tailored to your instructions.
"Let your subject find you" and "write what you know," suggests The New York Times bestselling author Colson Whitehead in his Op-Ed for the Times called " How to Write ."
Keep up with developments and trends in the writing and journalism communities, and trust your own judgement as well. If you're interested in reading about something, your potential audience will probably want to read about it, too.
To help you pin down a subject, first identify your audience.
Then research your audience's habits and interests to choose a specific angle that they will find interesting.
🔎  Research Your Audience
🔎  Feature Stories
📰  Profile Stories
🏆 Top Eight New York Times Tips for Conducting Good Interviews
🤔 How Do You Write It?
🔎 Research Your Audience
If you're not sure where to begin, start by scanning the sections of The New York Times because they specialize in the widest possible array of stories.What kind of article are you writing?
Just 13.00 10.40/page , and you can get an custom-written academic paper according to your instructions
Remember that the standards for straightforward news coverage, analysis articles, and columns are different from those of editorial and Op-Ed journalism.
The NYT news and editorial departments, for example, never coordinate their coverage, and they have a completely separate staff and management.
When it comes to the format of your article, there are really only three ways you can go:
The format of your article will dictate the way you approach your topic.
Classic News Stories

These articles provide the latest information and a breakdown of current events for readers.
They are the only type of articles that do not require advance planning, and they are written in a very specific format called the "inverted pyramid," which structures information from most to least important.
Begin writing a news story by answering as many of the following questions as possible: Who? What? Where? When? Why? How?
These questions are generally referred to as the "five w's and one h," and any lead containing them is called a direct lead .
Often, some of the most important information is even put in the headline itself. For example, the front-page story " Salah Abdeslam, Suspect in Paris Attacks, Is Captured in Brussels " reveals the "Who?" "What?" and "Where?" before you even read the article.
If you're writing a classic news article, your main objective is to be timely in order to stay relevant—news travels fast!
📰 News Travels Fast
While news stories provide facts, feature stories put them in context to deliver a more in-depth view of a particular topic, issue, or trend to the reader.
Feature Stories
They begin with a "hook," a compelling introduction that will entice the reader into the story.
In many ways, feature articles are just like the essays you had to write in high school and college. Compare and contrast, cause and effect, problem and solution—these are all very common types of feature articles.
To write a good feature story, follow the same guidelines for writing a persuasive essay:
Identify your audience.
Pick your angle, and decide how you want your audience to feel about your subject.
Put your subject in context, and make the story relevant to your audience. Tell your readers why they should care.
Anticipate questions and criticism.

Profile Stories
Personality profiles are a sub-category of the feature genre that explore the background and character of a particular person or a group.
We talk about them separately because they rely so heavily on the interviews that the reporter conducts with his or her subject(s).
It's important to know that although profiles rely on some biographical material, they are not biographies .
The focus of a profile must be on a news angle or one single aspect of the subject's personal life or career.
🏆 Top Eight New York Times Tips for Conducting Good Interviews
Know the rules of attribution. Identify yourself as a reporter to your sources before you start a conversation. Otherwise, their comments won't be considered "on the record," and you will not have permission to use them in your article.If a source tells you something "off the record," you may not quote them. However, you can try to find another source who will go on the record if it's something you really want to publish.Remember:Your source cannot take something they've already said "off the record."
Avoid "Yes" or "No" questions, listen carefully, and ask follow-up questions. Questions beginning with "how" or "why" are more likely to get your source talking.Go into an interview with a list of questions you'd like to ask, but don't be too attached to them.Prod your source to keep talking about a specific topic by following up with questions like, "What do you mean by that?" and "Could you tell me more?"

Do your homework. Research your sources before you sit down with them for an interview. This way you don't waste time on trivial questions, and you'll be prepared to put their comments into context so you can ask more thorough and important questions.When interviewing experts and leaders in various fields, make sure you familiarize yourself with their work so you can ask intelligent questions and judge the quality of their comments.
Take notes. Write down notes about the most interesting or important parts of the interview, even if you're recording the entire thing on audio or video (for which you have to get your source's permission).Depending on the length of your interview, transcribing recordings can be a very time-consuming task. To make things easier for yourself, make a note of the minute and second displayed on your recording device whenever your source says something you might want to quote later.

Observe your surroundings. Pay attention to your source's personal style and non-verbal communication.Take notes about any habits and mannerisms you notice. Their posture, the tone of their voice, their pattern of speech—all of these elements will help you paint a more complete and vivid picture of your subject when you get to writing.
Interview as wide a range of sources as you can. Meeting with many sources will help expand your understanding of your subject, which may in turn lead you to discover some significant connections or discrepancies.It will also provide you with a more diverse range of quotes to use in your article.When writing a profile feature, NYT recommends interviewing at least five people besides your subject to get a more complete picture of your subject as a person.

Know that your understanding of your subject will evolve as you gather evidence. It's important that you keep an open mind and not presume to know everything there is to your topic.
Schedule interviews as far in advance as you can, and be persistent. Approach your sources early so you have time to schedule follow-up interviews, if necessary.If they refuse to talk to you, be respectively persistent.Every time you speak to a potential source, introduce yourself, explain the topic of your article, and state why you believe their input will be valuable.If all else fails, ask if they could recommend someone else who might be willing to go on the record.
🤔 How Do You Write It?

Begin writing all of your articles by making an outline of your story.
When you should start the outlining process depends on how ambitious your project is.
If it's a story of several thousand words that includes extensive investigation, fact checking, and interviewing, it's best to make a habit of debriefing every day you work on it.
Write up short profiles of all of your sources shortly after conducting the interviews, while details are still fresh in your memory. If you can, transcribe your recordings as well.
Identify the most compelling bits of information you've gathered.
Start building your story around this information.
Set the "inverted pyramid" structure aside, and aim to present your information thematically, instead of chronologically or in the order of most to least important.

Pay particular attention to the beginning of your article.
You want your lead to grab your reader's attention and make them want to read the whole article.
Unlike traditional news leads, feature leads offer a lot of creative freedom because they don't require you to include the "five w's and one h."
Instead, in feature articles, these questions are usually summed up in a single paragraph—the "nut graf"—which clearly states the subject of the profile and explains why they're interesting. You can go as far as practice with an article summarizer —insert your text, see what comes out and adjust it to meet your requirements.
Feature leads can be written in a huge variety of ways. The New York Times Learning Network lists the following delayed leads as the most common.
Narrative – Using an anecdote or a story to illustrate the topic, like the lead of " A Black Police Officer's Fight Against the N.Y.P.D. "
Descriptive – Describing an object, person, or setting that is a key element of the article, like the lead of the article " $20,000 Cup of Coffee " that paints a picture of a luxury coffee maker
Question or Quote – Opening with a rhetorical question (be sure to avoid clichés!) or a particularly telling quote from one of the key characters of the story, like the lead of " How Broadway Actors Stay Healthy "

Show, don't tell. This is the golden rule of any kind of writing, and journalism is no exception. Use facts and quotes to support your arguments and statements when appropriate. Be sure to include details whenever you're writing descriptions to make your writing more evocative.
Be concise. "Never use three words when one will do," writes Colson Whitehead in "How to Write." A guiding principle of writers everywhere, this is an absolute rule of thumb for reporters.When writing an article for a general audience, always follow the K.I.S.S. rule: Keep It Simple and Stupid.

Don't use too many direct quotes. "Think of direct quotes as the icing on a cake—they enhance, but they shouldn't form the substance of your story," says The New York Times . Direct quotes make excellent transitions, but be sure attribute them every single time. Don't make your readers guess who's talking.When you're quoting several sources simultaneously, use last names for attribution rather than pronouns to avoid confusion.
Don't finish your articles with a conclusion. Picking a particularly poignant or evocative quote to end your article will reaffirm your subject's voice for your reader one last time.

Edit. Fact Check. Proofread. Check your work for grammar, spelling, and stylistic errors. The Associated Press Style is the general standard for all journalistic writing. When in doubt, check the Purdue Online Writing Lab regarding the use of acronyms, numbers, and capitalization.Read your article out loud to identify run-on sentences and sentence fragments and to make sure your writing has a smooth, organic flow.Triple check your facts. If you're not absolutely sure about something, leave it out. You should be able to defend every single fact and assertion you make in your article.And lastly, if you don't have an editor, ask a friend, teacher, or colleague to read your article and give you feedback about whether the flow of information is easy to follow and whether you've answered any and all questions raised by your story.
Learn more on this topic:
How to Make a Resume: Secrets Your Employer Won't Tell You
College Grad Job Market: 50+ Employment Statistics
Top Free Online Courses from the Best Universities
Internship Essay: Example and a Complete Writing Guide
Tips for Public Speaking: Overcome Public Speaking Anxiety
Share to Facebook
Share to Twitter
Share to LinkedIn
Share to email
Thank you for such valuable tips. I aim to be a successful article writer and I feel these tips will help me.

Harry, I'm glad the article was helpful to you! 🙂
Very good, thanks.

Glad you liked it 🙂
Aw, this has been a very good post. In notion, I would like to invest writing like this additionally – taking time and actual effort to generate an excellent article, but so what can I say. I procrastinate a lot, and no indicates to get something carried out.
Thanks for the feedback! Good luck on overcoming your procrastination 🙂
We really don't mind. Glad that you found it useful and decided to share it with others. Hope you visit our blog again!
Hey, that's great! So with all this brain power AWHFY?
Can somebody give me example sentences on how to add in a personal statement?
Hi Alexis, Thank you very much for stopping by. You've come to the right place – we have many useful materials on writing personal statements in our earlier posts: How to Write a 250 Words College Personal Statement . We hope it helps.
Have a nice day!
I'm so glad to find this helpful page! This is what I need to write my article as a writing guru! THX!
This is a very useful website. I had to write an article for a magazine and here I've found a wonderful post on writing magazine articles. Thanks!
Recommended for You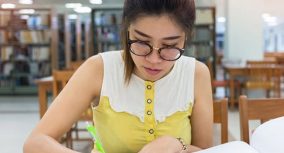 50-Point Essay Checklist: How to Write an A+ Essay
Essay writing can be manageable if you take a strategic approach to the process. Yet it still requires your close attention. The variety of requirements, including the format intricacies and language peculiarities, can make your head spin. It's easier to forget something than not. However: This will never be the...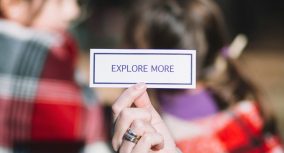 Top 10 Funny Education Quotes: Lines from Brilliant Minds
Are you struggling with the attention-getter for your motivational speech about school? Or maybe you need to add some humor to your creative essay on learning? Don't hesitate to use funny quotes about education! We are sure you will impress everybody with your creative ideas and our funny sayings.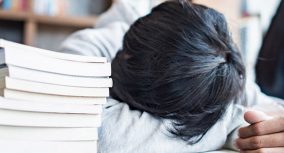 How to Stay Awake in Class without Moving: 13 Tricks
Every student knows that a boring lecture can be the best sleeping pill ever – especially when you are tired. You might start blinking slowly, and then the lecturer's words will seem so far away and without any meaning, sounding like a sweet lullaby. Students beware: avoid classroom naps! They...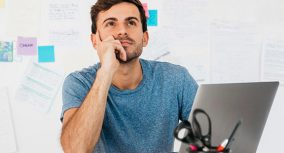 10 Great Descriptive Writing Exercises & Activities
Descriptive writing is the equivalent of drawing with words instead of lines and colors. You need to create vivid pictures, using only your words and memory or imagination. Your goal is to make your readers see, hear, taste, smell, and feel what you want to say. How can you start...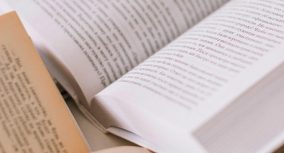 Words per Page: How to Count & Control
A couple of centuries ago, writers received their salaries at a fixed rate for a line or a word. It took them hours to count how much they had written. To facilitate the counting process, teachers used to give assignments in the number of pages, not words. Nowadays, any text...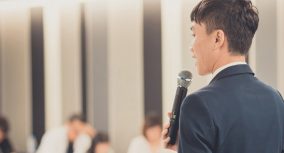 Persuasive Speech Outline: The Recipe for a Successful Outcome
If you never gave a persuasive speech before a large audience, you probably want to know how this task can be approached. First and foremost, you need to construct a good persuasive speech outline that will be the cornerstone of your success. There are several ways in which you can...
Inking Media - Social Media Marketing Specialists

How to Get Published in the New York Times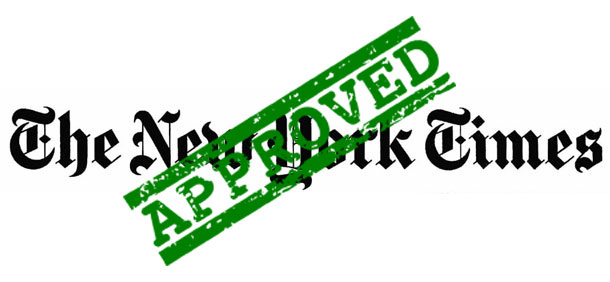 The New York Times has a readership of 9.32 million. It's a massive publication that most would be happy to be featured in. Major publications are looking for contributors that can add to their content creation, and the New York Times happens to be one of these publications.
I saw an article on international horse transport , you can read it here , and I thought to myself: how do you even get posted in the NY Times? And then I started to look at all of the articles on the site, featuring hundreds of contributors, and wanted to figure out how the average person can be published in the New York Times or any other large publication .
How are all of these people getting published?
Start Talking to Publishers Before You Even Write Your Piece
A major mistake that many first-time contributors make is that they write their piece first, and the next thing they know, they're too late. It's common to write a piece, spend days on it and then send it out to publications for approval.
If time-sensitive material is being written, it's important that it be published as fast as possible.
Another content creator may beat you to the finish line and write on the same topic. At this point, you've wasted all of your time and energy on a topic that won't be published on the New York Times.
Contact the publication with your idea beforehand. You'll want to convince the publisher that your idea is one that they want on their publication. Op-Ed articles are accepted by the NY Times, so keep this in mind. You'll need to do the following:
Read the rules for sending in a topic suggestion if the rules exist publicly.
Contact the editor using their name (very important).
Pitch a topic idea.
Sketch out your topic providing basic titles, headers of what you'll discuss.
You'll need to convince the editor that you have a unique angle for a topic and that you're the right expert to cover the topic – very important.
Shoot for the 800-Word Mark
Longer content is being praised by editors because the word count allows for the topic to be discussed thoroughly yet succinctly. You'll want to make sure that the content can be posted neatly into the platform, and while some people recommend sending an HTML post to the editor, you can also send a Microsoft Word document that has all the formatting in place.
I recommend staying within the publications guidelines if they have a word count limit listed.
Editors have very limited time, and it's not uncommon for an editor to ignore a request if the word count is vastly over the limit. Because time is so limited, it's best to shoot at the high-end of the word limit. Try your best not to surpass the limit.
Word count aside, there's one important thing that you need to remember: the words on the page need to be anything but generic .
Controversial and Strongly Opinionated Content Works
Content needs to be meaningful. There's a lot of content that has no real purpose. Editors seem to cling to pieces that are strongly opinionated or controversial. The New York Times, like every news outlet, needs to attract readers.
The reader is the only thing that matters and keeps the lights on.
When being controversial or making a strong stance on a topic, it's important that you do so with headlines that are powerful . Draw in readers with a strong first sentence. Keep in mind that editors need the article to flow, with each paragraph forcing the reader to continue through the article to learn something new.
End paragraphs with strong hooks to keep the reader's attention.
Seek Out Reporters
Don't just focus on being published in the New York Times. If you have a good portfolio of content you've written and publications where you've been published, it will be easier to start writing for larger publications.
Help a Reporter Out (HARO) connects you with reporters and journalists that need to know information on a specific industry.
You'll often obtain a link, and if you do get quoted, you can use this to your advantage to show the world your expertise. A lot of writers will have others mention their names or use their quotes on larger publications.
They can then use these quotes and the information they provide to start writing for the same publication. When contacting an editor, you can mention that you've lent your expertise to one of their reporters in a previous article.

Nyiur Times
nyiurtimes.com
How to Submit an Article to the New York Times
When deciding whether to submit an article, it is important to remember that the New York Times has millions of readers and is swamped with submissions for every section. Editors will ignore many submissions unless they are personally invited to consider them. So, submitting without knowing any of the editors will leave you with few options. There are, however, a few ways to increase your chances of landing a spot.
Common issues with article submissions
While the New York Times publishes a variety of articles, there are a few common issues that authors should be aware of. While the paper generally publishes articles of up to four thousand words, this may be too long if the article isn't written well. You should avoid writing to make yourself "seem smart" or writing about topics that are too familiar. Instead, focus on a specific topic.
Common issues with letter to the editor submissions
First of all, you should be aware of the different types of letter submissions and how to handle them. The Times covers a variety of topics, from sports to art and religion. In addition, you should make sure that you choose the right event for your letter. If you send a letter about a minor issue, you will likely be overlooked by the Times, but if you send a letter about a major story, the paper will consider it.
Another common issue with letter to the editor submissions to the New York Times is the content. Letters must be brief, with a headline, and refer to a recent article published in the paper. Although you can either agree or disagree with what is written in the article, you should be creative with your language and writing style. Letters to the editor from students are also published by the newspaper. There is an annual student letter writing competition, but students should read the rules of that competition before submitting.
Final veto power of editors
Despite the thousands of writers submitting articles to The New York Times every day, you can never guarantee that your work will be published. Editors at The New York Times are swamped with submissions for every section and many simply ignore them. Unless you know an editor and ask for an interview, you won't have many opportunities. So how do you get noticed by one?
The New York Times publishes letters from readers every day. They publish a selection of these letters on their website and in their daily newspaper. The editors also publish letters submitted by readers and experts on a variety of topics. Most of these letters are rejected, but some are published in Letters to the Editor. Despite the veto power of editors, letters are still a great way to get your name in the paper.
Ideas to submit
You may have many ideas to submit an article to the New York Times, but what do you do when the idea doesn't work out? Here are some tips. New York Times writers are constantly meeting with editors to discuss what's new and what's hot. Once you've pitched your idea, the next step is to find out if the New York Times is open to it. It can take a month or more to get published in the Times, but the wait is worth it.
The New York Times is a massive publication with millions of readers. Submissions for every section are so numerous, editors are overwhelmed. If you're not invited by an editor, chances are slim. If you don't know the editors, you'll probably miss a lot of opportunities. Be specific and follow instructions to the letter, and you'll have a better chance of getting your piece published.
Leave a Reply Cancel reply
Your email address will not be published. Required fields are marked *
Save my name, email, and website in this browser for the next time I comment.
Write articles in minutes
Write faster with 70+ templates
Do your work 3x faster
Make images with AI
Support & live chat with customers
Build better customer relationships
Give 24/7 self-service support
Write content fluently in 30+ languages
10 Easy Steps: How to Cite New York Times Article APA 7th Edition - Ultimate Guide 2024
Here are 10 important statistics about citing New York Times articles in APA 7th edition
Over 2 million articles are published by the New York Times each year.
The New York Times is one of the most widely read newspapers in the world.
APA 7th edition is the latest version of the American Psychological Association's citation style .
Citing sources correctly is crucial for academic integrity and avoiding plagiarism .
Properly citing a New York Times article can enhance the credibility of your research.
APA 7th edition provides guidelines for citing online newspaper articles .
Knowing how to cite a New York Times article in APA 7th edition can save you time and effort.
Understanding the correct format for citing online newspaper articles is essential.
APA 7th edition offers specific rules for citing authors, titles, and publication dates .
Following the APA 7th edition guidelines ensures consistency and accuracy in your citations.
Step 1: Understand the Basics of APA 7th Edition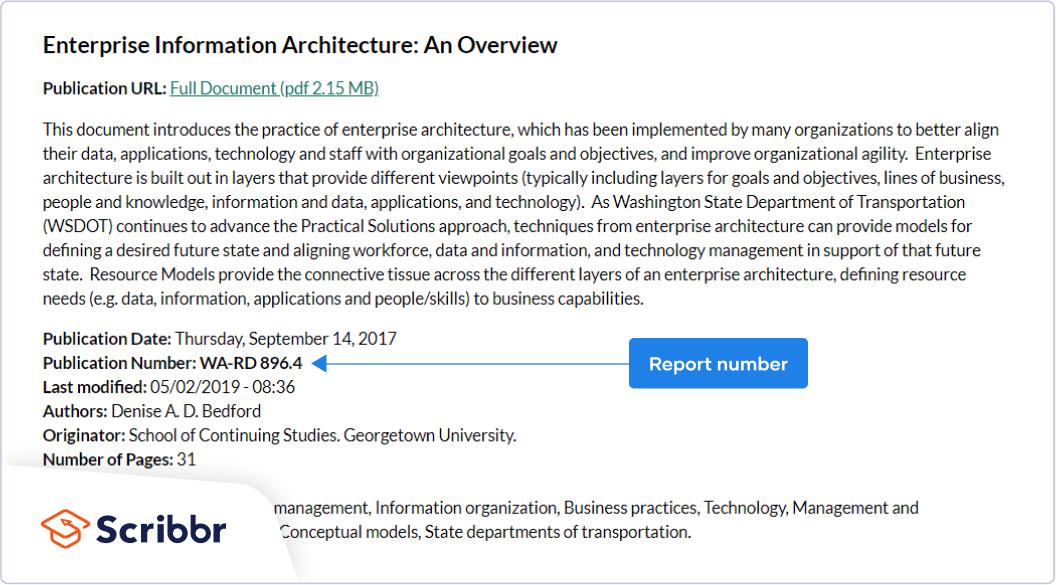 APA 7th edition is the latest version of the American Psychological Association's citation style. It provides guidelines for citing various sources, including online newspaper articles like those from the New York Times. Familiarize yourself with the general rules and formatting guidelines of APA 7th edition before citing a New York Times article.
What is APA 7th Edition?
APA 7th edition is the most recent version of the American Psychological Association's citation style. It offers guidelines for citing sources in academic writing , including online newspaper articles . APA 7th edition provides rules for formatting citations, references, and other elements of scholarly papers.
Step 2: Gather the Necessary Information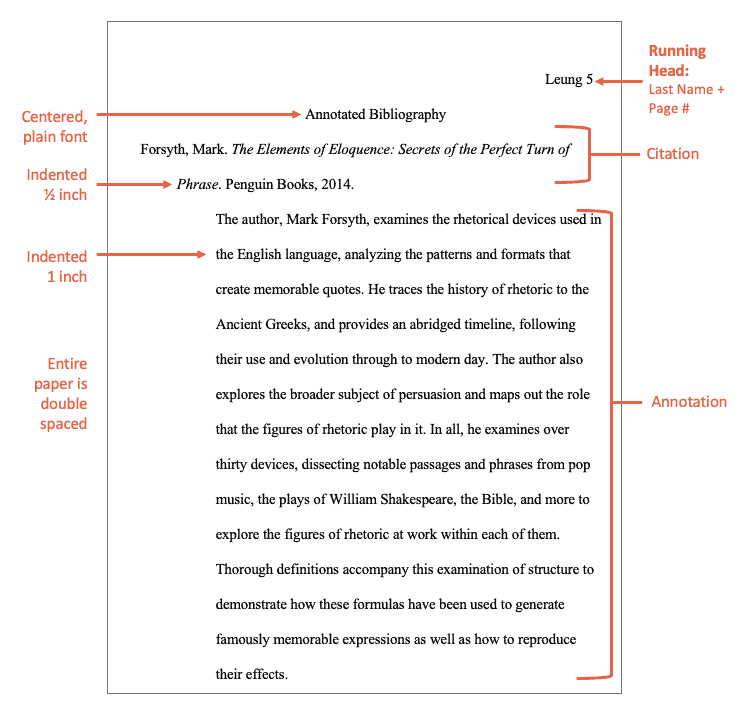 Before citing a New York Times article in APA 7th edition, gather all the necessary information from the article. This includes the author's name, the title of the article, the publication date, and the URL or DOI (Digital Object Identifier) if available. Having this information ready will make the citation process smoother .
What Information Do You Need to Cite a New York Times Article?
To cite a New York Times article in APA 7th edition, you need the following information:
Author's Last Name, First Initial(s)
(Year, Month Day). Title of the article. Title of the Newspaper, Page Range (if applicable). URL or DOI (if available).
Step 3: Format the In-Text Citation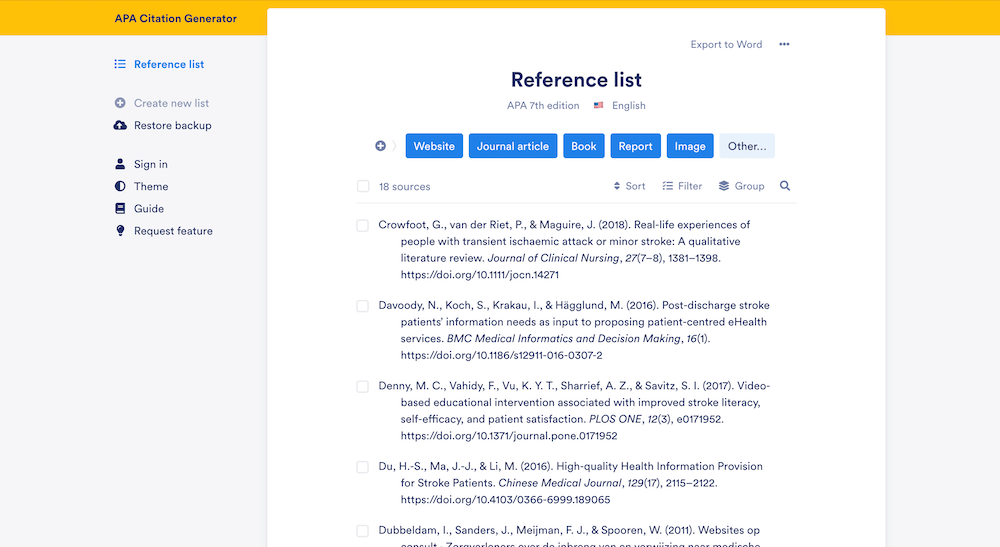 In APA 7th edition, in-text citations are used to acknowledge the source of information within the text of your paper. When citing a New York Times article, include the author's last name and the publication year in parentheses. Place the in-text citation after the information you have paraphrased or quoted from the article.
Example of me using AtOnce's AI paraphrasing tool to rewrite articles without plagiarism:
How to Format an In-Text Citation for a New York Times Article?
To format an in-text citation for a New York Times article in APA 7th edition, use the author's last name and the publication year. For example:
(Smith, 2024)
Step 4: Create the Reference List Entry
In APA 7th edition, a reference list is included at the end of your paper to provide detailed information about the sources you have cited. When citing a New York Times article, create a reference list entry that follows the specific format outlined by APA 7th edition.
How to Format a Reference List Entry for a New York Times Article?
To format a reference list entry for a New York Times article in APA 7th edition, use the following format:
Author's Last Name, First Initial(s). (Year, Month Day). Title of the article. Title of the Newspaper, Page Range (if applicable). URL or DOI (if available).
Step 5: Include the Author's Name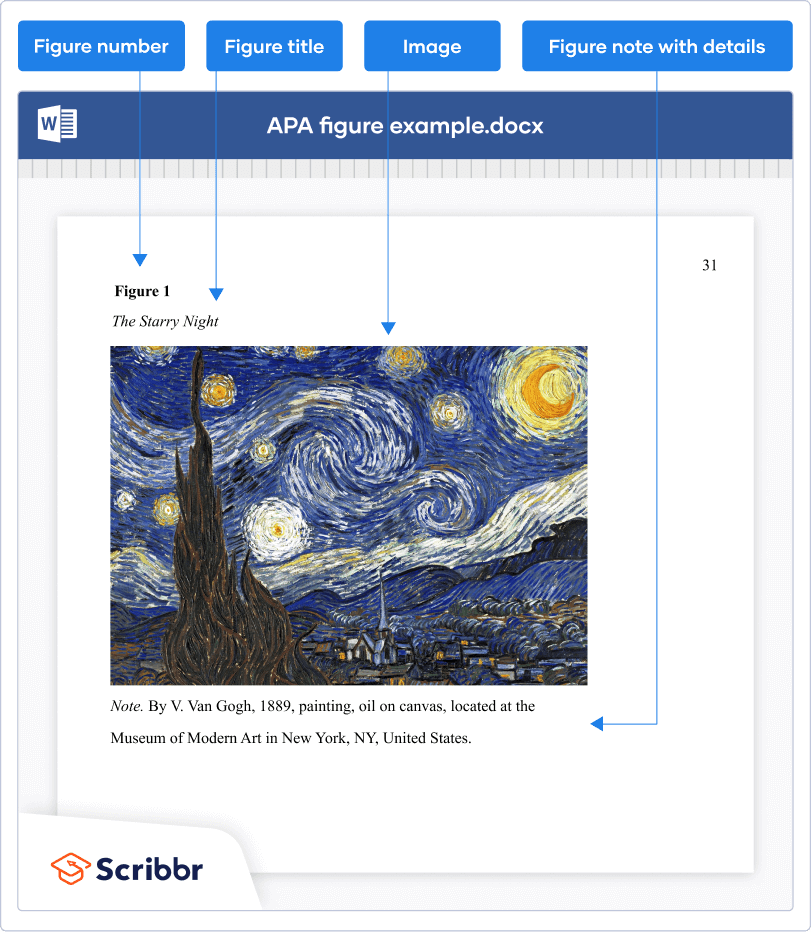 When citing a New York Times article in APA 7th edition, include the author's last name and first initial(s) in the reference list entry. If there are multiple authors , separate their names with commas and use an ampersand (&) before the last author's name.
How to Include the Author's Name in a Reference List Entry?
To include the author's name in a reference list entry for a New York Times article in APA 7th edition, use the following format:
Author's Last Name, First Initial(s).
Step 6: Provide the Publication Date

Include the publication date of the New York Times article in the reference list entry. In APA 7th edition, the date should be formatted as Year, Month Day. If the article does not have a specific publication date, use "n.d." (no date) instead.
How to Provide the Publication Date in a Reference List Entry?
To provide the publication date in a reference list entry for a New York Times article in APA 7th edition, use the following format:
(Year, Month Day).
Step 7: Include the Article Title
When citing a New York Times article in APA 7th edition, include the title of the article in sentence case . Capitalize the first word of the title, any proper nouns, and the first word after a colon or dash. Italicize the title and place a period at the end.
How to Include the Article Title in a Reference List Entry?
To include the article title in a reference list entry for a New York Times article in APA 7th edition, use the following format:
Title of the article.
Step 8: Specify the Newspaper Title
Specify the title of the newspaper in which the New York Times article was published. In APA 7th edition, capitalize the first letter of each major word in the newspaper title. Italicize the newspaper title and place a comma after it.
How to Specify the Newspaper Title in a Reference List Entry?
To specify the newspaper title in a reference list entry for a New York Times article in APA 7th edition, use the following format:
Title of the Newspaper,
Step 9: Include the Page Range (if applicable)
If the New York Times article includes page numbers , include the page range in the reference list entry. Use the abbreviation "p." for a single page or "pp." for multiple pages. Place a space between the abbreviation and the page numbers.
How to Include the Page Range in a Reference List Entry?
To include the page range in a reference list entry for a New York Times article in APA 7th edition, use the following format:
Page Range (if applicable).
Step 10: Add the URL or DOI (if available)
If the New York Times article is available online, include the URL or DOI (Digital Object Identifier) in the reference list entry. If both are available, use the DOI as it provides a stable link to the article. If neither is available, omit this part of the reference.
How to Add the URL or DOI in a Reference List Entry?
To add the URL or DOI in a reference list entry for a New York Times article in APA 7th edition, use the following format:
URL or DOI (if available).
By following these 10 easy steps, you can cite a New York Times article in APA 7th edition correctly and efficiently. Remember to always check the latest guidelines provided by APA for any updates or changes to the citation style.
Over 15,763 SEO agencies and brands are using AtOnce to rank higher on Google.
It lets you write hundreds of articles on any topic, giving you more clicks to your site.
Get more traffic and sales — without wasting months of your time.
How do I cite a New York Times article in APA 7th edition?
According to APA 7th edition, the citation format for a New York Times article is as follows: AuthorLastName, AuthorFirstNameInitial. (Year, Month Day). Title of the article. New York Times. URL
What if there is no author for the New York Times article?
If there is no author listed for the New York Times article, start the citation with the title of the article followed by the publication date in parentheses. Then include the rest of the citation as usual.
How do I format the URL in the citation for a New York Times article?
In the citation for a New York Times article, the URL should be preceded by the words 'Retrieved from' and enclosed in angle brackets ( ).
Asim Akhtar
Asim is the CEO & founder of AtOnce. After 5 years of marketing & customer service experience, he's now using Artificial Intelligence to save people time.
The New York Times got its content removed from one of the biggest AI training datasets. Here's how it did it.
The New York Times discovered a big AI training dataset contained links to its copyrighted content.
The media company also found its content in other AI training datasets, such as WebText.
The New York Times asked Common Crawl to remove its content.
By now, most major online content creators realize tech companies have been using their copyrighted work for years to train AI models without permission or payment.
Some of these content owners are taking action, and even beginning to have success in stopping this activity.
The New York Times discovered that Common Crawl , one of the largest AI training datasets, contained millions of URLs linking to its paywalled articles and other copyrighted content.
Common Crawl was built by scraping most of the web using crawling software called CCBot . The foundation that runs this operation says it has amassed more than 250 billion pages since 2007, with up to 5 billion new pages added each month.
This provides the training data backbone for many large language models, including OpenAI 's GPT-3. Google's Infiniset gets 12.5% of its data from C4 , a cleaned up version of Common Crawl.
AI models really need this quality training data to perform well. However, The New York Times doesn't want to be part of this new process because these models deliver answers directly instead of sending users to the original source of the information.
In essence, this new technology uses NYT's own copyrighted content to siphon away NYT readers and paying subscribers.
Common Crawl request
So, earlier this year, The New York Times reached out to the Common Crawl Foundation to get its content pulled from the dataset.
"We simply asked that our content be removed, and were pleased that Common Crawl complied with our request and recognized The Times's ownership of our quality journalistic content," Charlie Stadtlander, a spokesman at The New York Times, told Insider.
Common Crawl also agreed not to scrape any more NYT content in the future, according to a recent letter the media company wrote to the US Copyright Office.
CCBot crackdown
Other content creators have tried to stop Common Crawl, too. As of late September, almost 14% of the 1,000 most popular websites are blocking CCBot , according to data from Originality.ai. Those blocking CCBot include Amazon, Vimeo, Masterclass, Kelly Blue Book, The New Yorker, and The Atlantic. Common Crawl did not respond to a request for comment this week.
The New York Times has found its paywalled articles and other copyrighted content in other popular AI training datasets. A recreated version of WebText, which was used to train OpenAI's ChatGPT-2, had NYT content that accounts for 1.2% of the entire dataset, the media company noted in its letter to the US Copyright Office.
"Once powered with our content, GAI tools can do a number of things with it, including reciting it verbatim, summarizing it, drafting new content with a similar style of expression, and using it to generate misinformation attributed to The Times that appears to be fact," the NYT added in the letter.
It's unclear if The New York Times has managed to get its content removed from WebText and other AI training datasets.
Watch: AI will soon write better novels than humans, according to a computer scientist
Advertisement
Supported by
Political Memo
How Trump's Verbal Slips Could Weaken His Attacks on Biden's Age
Donald Trump, 77, has relentlessly attacked President Biden, 80, as too old for office. But the former president himself has had a series of gaffes that go beyond his usual freewheeling style.
By Michael C. Bender and Michael Gold
One of Donald J. Trump's new comedic bits at his rallies features him impersonating the current commander in chief with an over-the-top caricature mocking President Biden's age.
With droopy eyelids and mouth agape, Mr. Trump stammers and mumbles. He squints. His arms flap. He shuffles his feet and wanders laggardly across the stage. A burst of laughter and applause erupts from the crowd as he feigns confusion by turning and pointing to invisible supporters, as if he does not realize his back is to them.
Listen to This Article
Open this article in the New York Times Audio app on iOS.
But his recent campaign events have also featured less deliberate stumbles. Mr. Trump has had a string of unforced gaffes, garble and general disjointedness that go beyond his usual discursive nature, and that his Republican rivals are pointing to as signs of his declining performance.
On Sunday in Sioux City, Iowa, Mr. Trump wrongly thanked supporters of Sioux Falls, a South Dakota town about 75 miles away, correcting himself only after being pulled aside onstage and informed of the error.
It was strikingly similar to a fictional scene that Mr. Trump acted out earlier this month, pretending to be Mr. Biden mistaking Iowa for Idaho and needing an aide to straighten him out.
In recent weeks, Mr. Trump has also told supporters not to vote, and claimed to have defeated President Barack Obama in an election. He has praised the collective intellect of an Iranian-backed militant group that has long been an enemy of both Israel and the United States, and repeatedly mispronounced the name of the armed group that rules Gaza.
"This is a different Donald Trump than 2015 and '16 — lost the zip on his fastball," Gov. Ron DeSantis of Florida told reporters last week while campaigning in New Hampshire.
"In 2016, he was freewheeling, he's out there barnstorming the country," Mr. DeSantis added. "Now, it's just a different guy. And it's sad to see."
It is unclear if Mr. Trump's recent slips are connected to his age. He has long relied on an unorthodox speaking style that has served as one of his chief political assets, establishing him, improbably, among the most effective communicators in American politics.
But as the 2024 race for the White House heats up, Mr. Trump's increased verbal blunders threaten to undermine one of Republicans' most potent avenues of attack, and the entire point of his onstage pantomime: the argument that Mr. Biden is too old to be president.
Mr. Biden, a grandfather of seven , is 80. Mr. Trump, who has 10 grandchildren, is 77.
Even though only a few years separate the two men in their golden years, voters view their vigor differently. Recent polls have found that roughly two out of three voters say Mr. Biden is too old to serve another four-year term, while only about half say the same about Mr. Trump.
If that gap starts to narrow, it's Mr. Trump who has far more to lose in a general-election matchup.
According to a previously unreported finding in an August survey from The Associated Press-NORC Center for Public Affairs Research, 43 percent of U.S. voters said both men were "too old to effectively serve another four-year term as president." Among those voters, 61 percent said they planned to vote for Mr. Biden, compared with 13 percent who said the same about Mr. Trump.
Last week, similar findings emerged in a Franklin & Marshall College poll of registered voters in Pennsylvania, one of the most closely watched 2024 battlegrounds.
According to the poll, 43 percent of Pennsylvanians said both men were "too old to serve another term." An analysis of that data for The New York Times showed that Mr. Biden led Mr. Trump among those voters by 66 percent to 11 percent. Among all voters in the state, the two men were in a statistical tie.
Berwood Yost, the director of the Franklin & Marshall poll, said that Mr. Biden's wide lead among voters who were worried about both candidates' ages could be explained partly by the fact that Democrats are much more likely than Republicans to identify age as a problem for their party's leader.
"The age issue is one that if Trump gets tarred with the same brush as Biden, it really hurts him," Mr. Yost said.
Steven Cheung, a spokesman for the Trump campaign, noted that the former president maintained a commanding lead in Republican primary polls and that in the general election, several recent polls had shown Mr. Trump with slight leads over Mr. Biden.
"None of these false narratives has changed the dynamics of the race at all — President Trump still dominates, because people know he's the strongest candidate," Mr. Cheung said. "The contrast is that Biden is falling onstage, mumbling his way through a speech, being confused on where to walk, and tripping on the steps of Air Force One. There's no correcting that, and that will be seared into voter's minds."
Mr. Trump's rhetorical skills have long relied on a mix of brute force and a seemingly preternatural instinct for the imprecise. That beguiling combination — honed from a lifetime of real estate negotiations, New York tabloid backbiting and prime-time reality TV stardom — often means that voters hear what they want to hear from him.
Trump supporters leave his speeches energized. Undecided voters who are open to his message can find what they're looking for in his pitch. Opponents are riled, and when they furiously accuse him of something they heard but that he didn't quite precisely say, Mr. Trump turns the criticism into a data point that he's unfairly persecuted — and the entire cycle begins anew.
But Mr. Trump's latest missteps aren't easily classified as calculated vagueness.
During a Sept. 15 speech in Washington, a moment after declaring Mr. Biden "cognitively impaired, in no condition to lead," the former president warned that America was on the verge of World War II, which ended in 1945.
In the same speech, he boasted about presidential polls showing him leading Mr. Obama, who is not, in fact, running for an illegal third term in office. He erroneously referred to Mr. Obama again during an anecdote about winning the 2016 presidential race.
"We did it with Obama," Mr. Trump said. "We won an election that everybody said couldn't be won, we beat …" He paused for a beat as he seemed to realize his mistake. "Hillary Clinton."
At a Florida rally on Oct. 11, days after a brutal terrorist attack that killed hundreds of Israelis, Mr. Trump criticized the country for being unprepared, lashing out at its prime minister, Benjamin Netanyahu. Mr. Trump appears to have soured on Mr. Netanyahu, once a close ally, after the Israeli leader congratulated Mr. Biden for winning the 2020 election.
In the same speech, Mr. Trump relied on an inaccurate timeline of events in the Middle East to criticize Mr. Biden's handling of foreign affairs and, in the process, drew headlines for praising Hezbollah, the Iranian-backed militant group.
Last week, while speaking to supporters at a rally in New Hampshire, Mr. Trump praised Viktor Orban, the strongman prime minister of Hungary, but referred to him as "the leader of Turkey," a country hundreds of miles away. He quickly corrected himself.
At another point in the same speech, Mr. Trump jumped into a confusing riff that ended with him telling supporters, "You don't have to vote — don't worry about voting," adding, "We've got plenty of votes."
Mr. Cheung, the Trump campaign spokesman, said the former president was "clearly talking about election integrity and making sure only legal votes are counted."
In a speech on Saturday, Mr. Trump sounded as if he were talking about hummus when he mispronounced Hamas (huh-maas), the Islamist group that governs the Gaza Strip and carried out one of the largest attacks on Israel in decades on Oct. 7.
The former president's pronunciation drew the attention of the Biden campaign, which posted the video clip on social media, noting that Mr. Trump sounded "confused."
But even Republican rivals have sensed an opening on the age issue against Mr. Trump, who has maintained an unshakable hold on the party despite a political record that would in years past have compelled conservatives to consider another standard-bearer. Mr. Trump lost control of Congress as president; was voted out of the White House; failed to help deliver a "red wave" of victories in the midterm elections last year; and, this year, drew 91 felony charges over four criminal cases.
Nikki Haley, the 51-year-old former governor of South Carolina, opened her presidential bid this year by calling for candidates 75 or older to pass mental competency tests, a push she has renewed in recent weeks .
On Saturday, Ms. Haley attacked Mr. Trump over his comments about Mr. Netanyahu and Hezbollah, suggesting in a speech to Jewish donors in Las Vegas that the former president did not have the faculties to return to the White House.
"Let me remind you," she added with a small smile. "With all due respect, I don't get confused."
Jazmine Ulloa contributed reporting.
Audio produced by Jack D'Isidoro .
Michael C. Bender is a political correspondent and the author of "Frankly, We Did Win This Election: The Inside Story of How Trump Lost." More about Michael C. Bender
Michael Gold is a political correspondent for The Times covering the campaigns of Donald J. Trump and other candidates in the 2024 presidential elections. More about Michael Gold
The Run-Up to the 2024 Election
Donald Trump
Trump leads President Biden in five key battleground states , according to new polling by The New York Times and Siena College. But a conviction against the former president could sink his campaign .
The Minnesota Supreme Court dismissed a petition  seeking to disqualify Trump from holding office again under the 14th Amendment.
President Biden
A wave of Democratic success  in off-year elections was a win for the president after demoralizing poll numbers . But some strategists argue the outcomes show only that Democrats are doing well, not necessarily Biden .
Why do Americans remain so down on the economy when economic data are trending up? Biden's team has been consumed with that disconnect .
Other Candidates
Vivek Ramaswamy: The first-time presidential candidate and conservative author is at once deeply in touch with his Indian heritage and adamant that the growing focus on diversity in America has come at the cost of national unity .
Ron DeSantis: The Florida governor, who needed a lift in his quest to beat Trump in the crucial Iowa caucuses, received the endorsement of Kim Reynolds , the state's popular Republican governor.
Tim Scott: The South Carolina senator's defeat in a largely Black district in 1996 derailed his promise as someone who could expand the Republican Party's appeal. The lessons of that loss still echo in his struggling White House bid .
Nikki Haley: The former South Carolina governor, ​​who has called on the United States to "close" the border and defund "sanctuary cities," was pressed on that issue by a potential voter. Here is how she responded .