Microsoft PowerPoint is mainly a presentation tool, and any presentation has plenty of icons, images, graphics, shapes and other things to bring value to your meetings. Slideshows with only text aren't as appealing as ones that mix some images and graphics. To create effective slides, you need to add a few images, graphics or shapes.
Inserting Images
The most common element that you'll use in PowerPoint 2019 is images. PowerPoint has the option to insert images either located on your local drive, on a network drive, or from an online search. Since PowerPoint is a Microsoft application, the search engine integrated with it is Bing. Remember that many images online are copyrighted, so ensure that you have permission to use images as a part of your slide.
When you create a new slide, an object is created in the center of the slide where several icons display. These icons represent features that you can include in a presentation including images.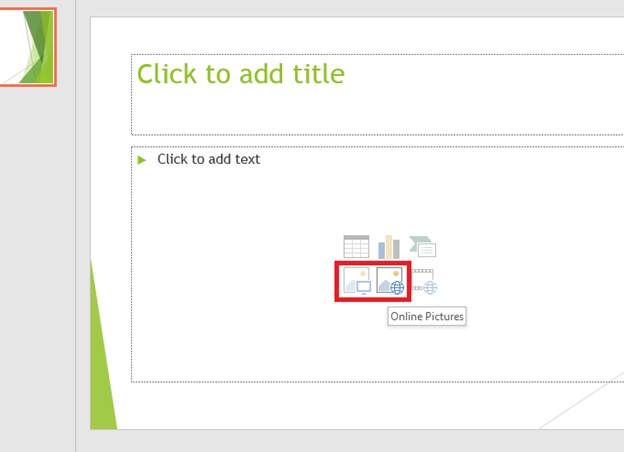 (Insert image icons)
The first icon in the second row of icons is the button to insert an image located on your local drive. If you have network drives mapped to your computer, then you can also insert images located on a network. The next icon to the right of the local image button is the icon that lets you add an online image. You can still search images from your own browser and copy and paste them to your slides, but the online search within PowerPoint 2019 makes it much simpler and faster.
Click one of the buttons and choose an image to add to the slide. In this example, a simple apple found using a Bing search is added to a slide.
(Design ideas for an inserted image)
When you click an image, PowerPoint gives you several design ideas in the right panel. The "Design Panel" has several ideas that you can scroll through. Each design idea has a layout for the image with other objects and text boxes to help you place other content. If you click other object on a slide, other design ideas will display in the right panel. Click any of the design samples, and PowerPoint automatically adjusts the image location and adds additional elements if there are any.
After you add an image, the "Format" tab automatically opens and several options display where you can add effects and change image attributes.

(Format tab for an image)
These filters and styles can turn a plain image into something that fits much easier in your theme. The "Adjust" section works mainly with colors, brightness, artistic effects and transparency. The "Picture Styles" section adds shadow effects and borders to the image. If you have multiple objects that layer over each other in your slides, the "Arrange" section is where you can bring a layer forward or send it backward in your design.
For example, with the image selected click the "Artistic Effects" button and a dropdown list of options displays.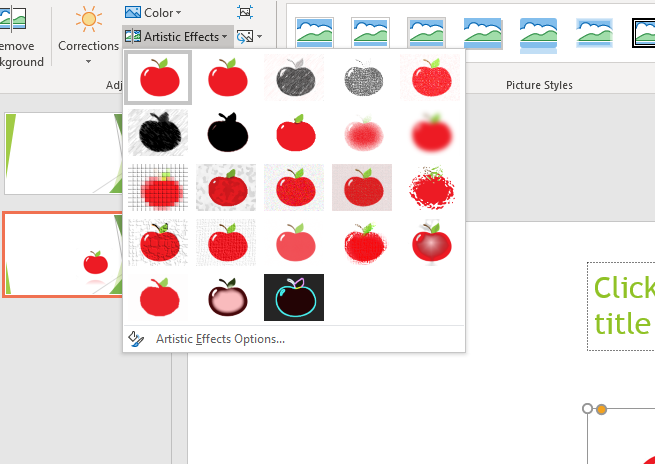 (Artistic Effects options)
Each option that can be added to an image is shown as a thumbnail in each dropdown. In the "Artistic Effects" dropdown, PowerPoint 2019 shows what the image will look like after you add the effect. You and add multiple effects and styles on an image until you find the right look and feel for your image.
"Picture Style" options don't have a dropdown, because you can see the effects in each thumbnail. Click any style, and PowerPoint applies it to the image.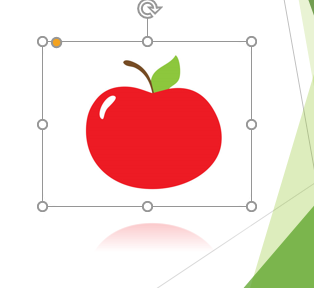 (Picture style effect)
The image takes shadow effects and any other styles included in the style. If you don't like the added effect, just choose another.
Picture borders are another style that you can add to an image. Click the "Picture Border" button, and a list of theme colors and border options displays.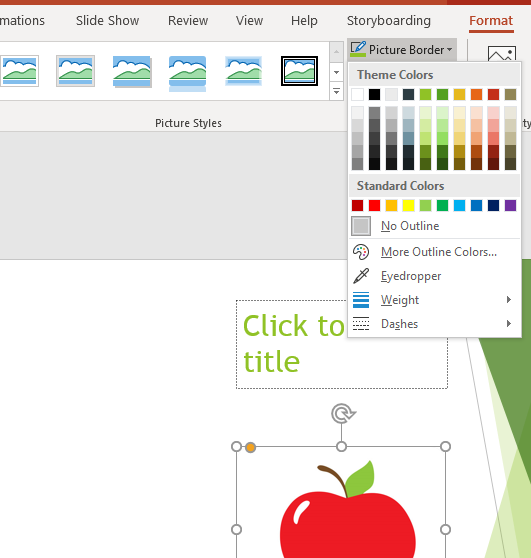 (Picture Border options)
In addition to adding a border to an image, you can also add weight and dashes. By adding a weight, you add thickness to a border. With the "Dashes" option, you add dashed lines around the picture instead of one solid line. The "Dashes" option has a submenu that allows you to choose the type of dashed border around an image.
Not every person will be able to see your images. For the visually impaired, your images could be difficult to see, but you can set alternative text. Alternative text is a part of accessibility features common with many applications that cater to people who could have difficulties seeing certain colors or other image details.
Adding alternative text is found in the "Accessibility" section of the "Format" tab. There is only one button in this section named "Alt Text." Click this button and a section for adding alternative text is displayed.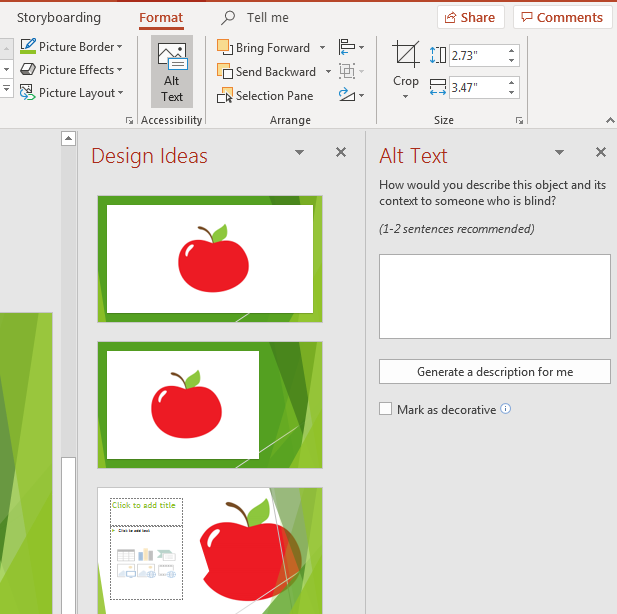 (Alt Text display)
Alternative text should describe the image to someone who is unable to see it. It should be one or two descriptive sentences to help someone who is reviewing your presentation. Click "Generate a description for me" to help with these sentences. PowerPoint 2019 will create a description for you, but it's suggested that you should create your own to ensure its accuracy.
The "Mark as decorative" is an option that tells people with screen readers to ignore this information. Decorative text is meant only to help users understand images shown in a slide, so it's separated from important information that is a part of the presentation. Usually, you check this option if alternative text is specifically for visually impaired readers.
After you click away from an image, the "Format" tab is no longer active, and the interface returns to the "Insert" tab. You can then choose to add more objects or create a new slide to add additional information.
Inserting Shapes
Shapes are more simplistic than images but useful in certain presentations. You can add shapes similarly to the way you add images. The "Illustrations" section within the "Insert" tab contains the options to add shapes to your presentation. Click the "Shapes" button in the "Illustration" section and a dropdown of options displays.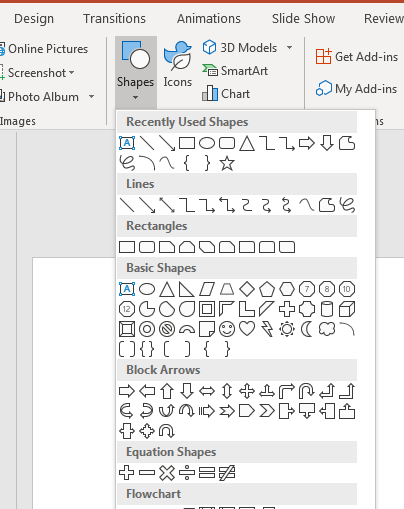 (Shapes options)
PowerPoint has several shapes options that you can see in the dropdown. Any shape can be added and resized to fit the theme and content of your slide. Click one of these shapes, and it displays in your PowerPoint slide. These shapes also display circles around them so that you can configure their vertical and horizontal size. Click the corner circles and the vertical and horizontal size is changes equally.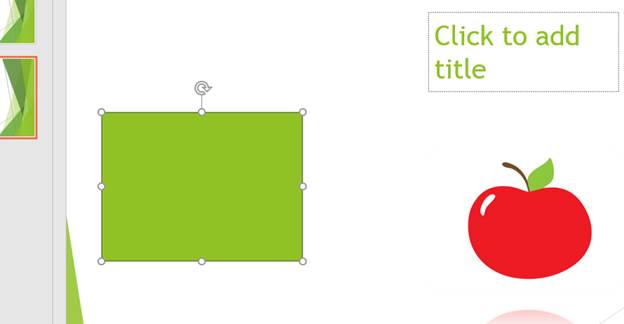 (New shape added to a slide)
Shapes are much simpler than images, but a "Format" menu still opens when you create one in a slide. Just like images, you also have a list of options after you've created an image.

With this menu, you can change the shape aesthetics and create styles based on the selected shape object. Just like images, you can add effects, styles, and even change the shape that you previously selected.
By adding shapes and images to your presentations, you can create a much more effective slideshow for viewers. While every object in a slideshow isn't the best for a presentation, styles and effects can create a much more aesthetic look that can sell many more potential clients.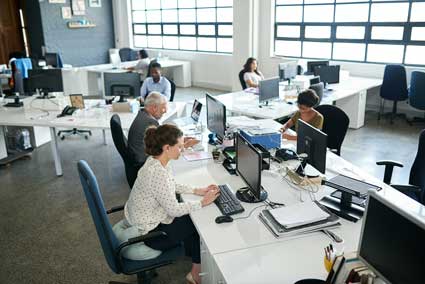 Course Catalog
Group Discounts
Gift Certificates
For Libraries
CEU Verification
Medical Terminology
Accounting Course
Writing Basics
QuickBooks Training
Proofreading Class
Sensitivity Training
Excel Certificate
Teach Online
Terms of Service
Privacy Policy

How to Layer Objects in a PowerPoint Presentation
Make a boring presentation more snazzy
If you never use desktop publishing programs such as Microsoft Publisher, Corel Draw, or Adobe InDesign, you may not be familiar with using objects and layers to create documents for print or screen. Unlike popular programs such as Word and Excel, PowerPoint's entire design principle revolves around objects to create your presentation.
Just like a desktop publisher, each element in a PowerPoint presentation represents an object that can be positioned without disturbing other objects. These objects include text, images, videos, and any other elements present in your PowerPoint files. Since each object is its own element, you can layer objects to get your presentation to look exactly as you want. Read on to learn why and how to layer objects in a PowerPoint presentation.
Why Layer Objects?
There are two main reasons you may want to layer objects in a PowerPoint presentation. First, layering objects gives you the freedom to arrange your presentation in any layout that you desire. Rather than working in a linear fashion as with a word processor, you can place and layer objects all you want.
Second, layering lets you take advantage of all of the white space in your presentation. Text boxes in particular take up a lot of room. By layering objects, you can use all of the space on a slide without changing the position of other objects.
Layering Objects in PowerPoint
Suppose you add four boxes to your PowerPoint presentation; first a red one, then green, then blue, then yellow. Each box represents an object. When you add a new object to a PowerPoint presentation, the application automatically places the newest objects on top of older objects. If you add the boxes in the order mentioned above, the layering of the objects will look like this:
Notice that the newest box (yellow) is on top of the others. Using PowerPoint's layering function, you can layer these objects in any order. To layer the objects differently from the default order, begin by clicking on the Home tab on the Ribbon and locating the section titled Drawing . In the Drawing section, locate and click on the button titled Arrange .
Notice that on the menu that pops up, there are four options titled:
Bring to Front
Send to Back
Bring Forward
Send Backward
With these commands, you can layer objects in PowerPoint any way you want. Notice, however that the menu items are grayed out; you can't use them unless you first make an object active by clicking on it before you click on the Arrange button. As an example, let's arrange the yellow box on top to a different layer.
Begin by clicking on the yellow box to make it the active object. Then, click on the Arrange button and select Send Backward from the menu. Notice that now the yellow box has moved back one layer to be between the blue box and the green box.
Now select the blue box and this time select Send to Back from the Arrange menu. Notice that now the blue box occupies the lowest level and is now behind the yellow, green, and red boxes. Using the four arrange functions on the Arrange button, you can choose whether an object moves one level up or down or all the way to the highest or lowest level.
It may take some getting used to working with layers in PowerPoint, but the menu system is quite intuitive. Use the Send Back and Bring Forward commands to move an object one layer back or forward and use the Send to Back and Bring to Forward commands to move an object all the way to the front or back of the layering order.
You can also simply right-click on the object and choose those options from the context menu as shown below.
In addition, it's worth noting that you can also make your layers fully transparent or semi-transparent, which can result in some cool effects. In our little example, I made the yellow layer semi-transparent and then added some text to the green box.
You can make a layer transparent by right-clicking on it and then clicking on the Style button. You'll see a bunch of boxes with different colors and styles. Towards the middle/bottom, you'll find the options for transparent and semi-transparent.
There is virtually no limit to the number of layers the objects on a PowerPoint slide can occupy. However, to keep things neat and simple for your audience, consider using no more layers than you need on a single slide.
Use too many layers and you risk making too complicated a slide to follow. Experiment with arranging and layering objects in PowerPoint and you can reclaim unused white space to create a more visually appealing PowerPoint presentation. Enjoy!
Founder of Help Desk Geek and managing editor. He began blogging in 2007 and quit his job in 2010 to blog full-time. He has over 15 years of industry experience in IT and holds several technical certifications. Read Aseem's Full Bio
Read More Posts:
Subscribe to Help Desk Geek.
Join 30,000+ others who get daily tips, tricks and shortcuts delivered straight to their inbox. 
Thanks for subscribing!
We will never spam you, unsubscribe at any time.

Want to create or adapt books like this? Learn more about how Pressbooks supports open publishing practices.
Unit 3 Using Outline View and Clip Art to Create a Slide Show
14 Insert Objects
Insert objects, topics include:, adjust clip art, create a text box, adding shapes.
PowerPoint provides many ways to insert clip art or graphic into a slide. (Note: It is important to be certain that you have the legal right to use clip art, photographs, sounds, and movies in your slide show). You can import files saved in several different formats or add your own graphic or PowerPoint has its own gallery of Microsoft clip art images. To insert a clip art image choose a slide layout that has a content placeholder. Click the Insert Clip Art button in the placeholder.
The Clip Art Task pane displays on the right side of the screen.
Enter a word that describes the clip art that you want in the text box labeled "Search for," and click Go. Graphics that are similar to the word that you entered in the search box will appear in the task pane. Use the scrollbar to browse through available clip art.
Click once on the clip art you would like to insert. Your clip art will appear on the current slide, with sizing handles visible and the Picture Tools Format tab will open.
The Picture Tools Format tab allows for color adjustment, cropping a picture, adding lines around the picture and compressing a picture. By hovering over each command in the available groups, the quick tip screen will appear identifying the command that the icon represents.
Around the image, are sizing handles. They allow you to move and resize the image on the slide.
To change the shape of a picture:
Move your cursor over the picture and click once to select it. You will see a number of small circles appear along the edge of the picture. These circles are called "sizing handles." There is also one green circle, which is used to rotate the image.
Click on one of the sizing handles that appears on a side of the picture, hold the mouse button down, and drag the handle to change the shape of the picture. Your pointer will be a double-sided arrow when you are directly over a sizing handle. You are distorting the picture by stretching or squishing it.
Release the mouse button when you have achieved the desired shape.
To change the size of a picture :
Move your cursor over the picture and click once. You will see the sizing handles described above.
Click your cursor on one of the sizing handles that appear on the corner of the picture. Hold the mouse button down and drag the picture to make it smaller or larger. Using these corner handles maintains the original proportions of the image (it does not stretch or squish).
Release the mouse button when you have achieved the desired size.
The size of a picture can also be changed by adjusting the aspect ratio which is the relationship between the height and width of an object. To change the aspect ratio of an object right click on the object and select Size and Position. The Size and Position dialogue box will appear. Click on the size tab. Check that the Lock aspect ratio box is selected.
To move a picture :
Step 1: Move your cursor over the picture.
Step 2: Click the mouse button, hold the button down, and drag the picture to change its location.
Step 3: Release the mouse button when you are satisfied with the location of the image.
By clicking on the Insert tab and then Shapes in the Illustrations group you can draw a variety of shapes, straight lines, free-form lines, or pre-designed shapes and lines.
Once you have inserted Shapes on a slide you can then enhance the shape by adding color to the shape, an outline, an effect, or any of the preset styles available in the Shape Styles group located in the Illustrations section of the Insert Ribbon.
Adding SmartArt
Sometimes when you are working with text the normal text attributes of bold, italics, underline and colour are just not enough to capture the audience's attention. SmartArt allows you to create really dynamic illustrated text! There are 7 basic types of SmartArt to choose from.
When you choose to add a SmartArt object you will work in two panes. As you add text on the left side pane, the text is transferred into SmartArt design. You can add or remove bulleted points to suit your own needs.
Use the features on the SmartArt Design ribbon to customize the colours and appearance to suit your presentation. The SmartArt design can be moved, adjusted and resized in the same fashion that a graphic can be adjusted.
When building presentations in PowerPoint, you will most often insert text in a slide's placeholders. However, when you want a label, an object, or have control over where text is positioned you may want to use Text Boxes.
WordArt creates decorative text that can be used to add interest to a document. When WordArt is inserted in a presentation, it becomes an object that you can move and rotate in any direction. To add WordArt to your presentation click on the WordArt button located in the Text group of the Insert tab. Click on the style of your choice from the WordArt Gallery window which appears.
Type the text you want in the "Type your Text Here box" that displays on the slide. Notice the Drawing Tools Format tab becomes available. Use the commands in the Format tab to further enhance your WordArt.
Once formatted drag the WordArt to a location on the slide that is suitable for your presentation.
Presentation Software by bpayne is licensed under a Creative Commons Attribution 4.0 International License , except where otherwise noted.
Share This Book

Home » Microsoft 365 » Understanding Insert Object in PowerPoint
Understanding Insert Object in PowerPoint
November 9, 2013
Assorted , Features , Microsoft 365
In the last post , we saw how to use PowerPoint Actions to open a linked or embedded file during the presentation. Insert object is the reverse situation where we are packaging another item inside the document.
Although this method works with inserted objects as well, there is a practical problem there. In fact there is a psychological problem.
The problem
Insert Object is used in two situations.
To package a collateral file with the presentation
This is usually done when you are going to send or upload the presentation for others to view it offline. You insert the related files as objects on relevant slides. In this case, others are supposed to see the icon so that they can double click on it to open the file (in edit mode) or add an Action for opening it during presentation mode. There is no problem in this scenario.
To be prepared to answer queries
Inserted Object is shown as an icon. You use it when you DON'T want to show any data from your Excel file upfront. You just want to describe the situation. And in case someone asks for details, you want to be prepared. That is why you have done Insert Object and add the Open Action.
In this case, you know that you have access to the detailed data. But the problem is that, the audience can also see the file icon. If they see it, they will naturally ask you what it is. This is not desirable. Why not? Because opening the file may lead the presentation on an unwanted tangent.
Therefore, you want to have the ability to open the file on demand (if you are in trouble) but you don't want others to view the icon to arouse their unwanted curiosity.
These are paradoxical requirements. How do you manage this?
NO problem. Little bit of ingenuity will help you here.
When you add the object, don't show it on the slide. Just take it beyond any of the corners of the slide.
What is the benefit?
Nobody can now see that you have a file inserted. But you know that it is there. Anytime you want to open the file, you just have to go to that corner blindly… make sure the cursor has changed to the hand icon and click…. voila …. the file opens!
That is best of both worlds!
The psychology part
Although Office is a technology, its usage is driven by psychology. When you are presenting, you want to be in control. You should think like the audience would and then take corrective action.
If people see something, they can ask you questions about it. If they cannot see it, you are better off.
In fact, the art of presenting effectively is all about understand how audience will react and then tweak your presentation to get the desired response and influence the audience.
I always say "PowerPoint is all about manipulating the minds of the audience rather than animations and transition!"
Of course, I am not suggesting that you use it in an unethical or illegal way. But all said and done for every presentation there is an objective. Selling, Teaching, Convincing and so on. It is your job to align the audience with your objective. That is psychology!
Next article – How about 24 clipboards?
We always had ONE clipboard. You copy something, it does into the clipboard. The original clipboard is overwritten every time you copy. But that is not the case.
You can get 24 clipboards to play with… sadly, this excellent feature has been there for 24 years but not commonly known and used. We will explore it in the next article.
insert object , Office , PowerPoint , psychology
Queries | Comments | Suggestions | Wish list Cancel reply
Subscribe to blog.
Email Address
Popular articles
How to customize annoying Teams Notifications
Conduct meetings with two monitors
Teams Live Events Dos and Don'ts
Conducting Online Conferences using Teams
Training Vs Adoption
Who can see my OneDrive files
Reduce eyestrain using Dark Mode
1100+ in-depth blog articles
Pivot table pro course.
Yes. You use Pivot Tables everyday. Now it is time to find out the real power and nuances. 5.5 hours video, exercises, samples, Q&A.
Excel to Power BI Course
Learn Power BI using the concepts you already know in Excel. Fast transition, in-depth coverage and immediately usable.
University of Michigan Library
Research Guides
Microsoft PowerPoint
Getting Started
Reordering Your Slides
Changing Your Design/Background
Master Slides
Adjusting Your Images, Shapes and Text Boxes
Working with SmartArt
Audio & Video
Hidden Slides
Print & Save as PDF
Footer/Slide Number
Design Tips
Photographs, ClipArt, shapes, charts, and other graphics can enhance PowerPoint presentations.
There are several options for adding graphics to your slide. To add an image, go to the Insert tab and select "Pictures", and then "Picture from file...". In the window that appears, you can select the file to add to your slide. It will come in at its best size, but you may need to resize it to fit. Use the handle in one of the corners to resize the image proportionately, so it doesn't start to look short & squat, or tall & skinny. Also, if you reduce the size of your picture in PowerPoint, it will usually look fine, but some pictures will become "pixely" if you increase their size.
You can insert images, ClipArt, shapes, screenshots and so on by clicking on the appropriate icon on one of the various slide layouts or by going to the Insert Ribbon and then clicking on the object of your choice in the Images or Illustrations Group .
Once you insert an object, a contextual Format Ribbon will appear with additional options (see tabs in the Page Contents box for examples).
To create shapes, choose the shape from the Shapes icon – if you click and release on your slide, you will get a standard sized shape that then you can resize; if you click, hold, and drag on the slide, you will draw out the shape. They can then be resized, moved, and colored as described below.
To create a screenshot of a webpage or another screen,
Open that window (for example, a web page) and leave it up, and then go back to PowerPoint.
Click on the arrow below the Screenshot icon and choose screen clipping.
Your display will jump to the other window, and if you wait a few seconds, the screen will turn white with a black crosshair.
Click and drag a box around the content you wish to capture - when you release the mouse, you will pop back to PowerPoint, and that image will now be on the PowerPoint slide. You can manipulate it (resize, effects, etc.) as you would any image.
SmartArt is a special form of shape, and is described in more in a separate tab , as are the Chart tools.
Account Information
How to Create Dynamic Presentation in PowerPoint
Share with Your Friends
Your email has been sent
Learn how to create a summary slide that you can add to the end of a presentation to support a Q&A session with your audience using older stand-alone versions of PowerPoint and Microsoft 365.
Adding a summary slide to the end of a PowerPoint presentation is a good idea. That way, you can review items with your audience at the end of the presentation. The presenter controls what items make it to the summary slide and can even use each item on the slide to quickly return to the previous slide(s).
How to create a summary slide in PowerPoint
How to hyperlink summary items, how to insert a zoom summary slide in microsoft 365.
If you're using an older version of PowerPoint (pre-Microsoft 365), you can create a summary slide as follows:
1. Select all of the slides you want to summarize in Slide Sorter view. Click the first slide, then press and hold the Ctrl key as you click the remaining slides ( Figure A ).
2. Click Summary Slide on the Outlining toolbar.
3. PowerPoint inserts the summary slide before the slides, so be sure to drag it to the end of the presentation.
When you're done with the presentation, you can click to the summary slide for a brief period of questions and answers, if appropriate.
SEE: Spice up your presentation by adding multiple flashing stars in a PowerPoint slide .
If that's the end of things, then the simple summary slide is adequate. However, you might want to display the original slides again as you answer questions from the audience. If that's a possibility, hyperlink the summary items to their respective slides as follows:
1. Select the item on the summary slide.
2. Choose Hyperlink from the Insert menu.
3. Click Place In This Document in the left pane.
4. Identify the slide ( Figure B ).
5. Click OK.
You don't have to hyperlink the items on the summary slide, but doing so lets you return to the original slide(s) with a quick click. You'll probably want to add hyperlinks on each slide for the return trip to the summary slide.
SEE: Here's how to tone down a busy picture using Merge in Microsoft PowerPoint .
If you're using Microsoft 365, adding a summary slide is easier. Thanks to the Zoom feature, PowerPoint will generate a summary slide, but how you use it differs a bit from the older summary slide. There are no hyperlinks per se; clicking a thumbnail will zoom in on the original slide.
Let's create a summary slide that includes the same slides 1, 3 and 5 using the Zoom feature:
1. Click the Insert tab.
2. In the Links group, choose Summary Zoom from the Zoom dropdown ( Figure C ).
3. In the resulting pane, click slides 1, 3 and 5 ( Figure D ). If you select slides before starting this process, they will already be selected.
4. Click Insert.
Figure E shows the resulting summary slide, which includes thumbnails of slides 1, 3 and 5. PowerPoint displays the summary slide at the beginning of the presentation, so remember to drag it to the end.
How to use the Zoom summary slide
To use the summary slide, simply click any thumbnail to zoom in on that slide. You're not actually moving to that slide. What happens with the next click is where sections matter.
In Figure C , you can see two dimmed options. Section Slide is dimmed because the current presentation has no sections. When you apply the Zoom summary slide, PowerPoint automatically divides your slides into sections. How you intend to use the summary slide will determine whether you keep the new sections. The Zoom feature works well with sections, but they're not required.
SEE: Create a moving arrow in Microsoft PowerPoint to gently guide the presentation from point to point.
If the presentation has sections, the second click will zoom in on the section slide in that section. Each subsequent click will display the next slide in the section until you reach the end of the section. Once you've reached that point, a click will return the presentation to the summary slide.
If the presentation doesn't use sections or the section has only one slide, the first click zooms in on the appropriate slide. The second click returns you to the summary slide.
How to remove a section
There's no way to stop PowerPoint from adding sections once you implement the Zoom slide feature. Fortunately, removing the sections is easy:
1. Right-click the section item.
2. Choose Remove Section ( Figure F ).
Subscribe to the Microsoft Weekly Newsletter
Be your company's Microsoft insider by reading these Windows and Office tips, tricks, and cheat sheets. Delivered Mondays and Wednesdays
Microsoft Edge cheat sheet (TechRepublic)
Support for these Microsoft enterprise products ends in 2023 (TechRepublic)
6 Best Free Alternatives to Microsoft Word (2023 Update) (TechRepublic)
Microsoft 365 Services Usage Policy (TechRepublic Premium)
Best software for businesses and end users (TechRepublic on Flipboard)
See all of Susan's content
Editor's Picks
TechRepublic Premium Editorial Calendar: Policies, Checklists, Hiring Kits and Glossaries for Download
TechRepublic Premium content helps you solve your toughest IT issues and jump-start your career or next project.
7 Best AI Art Generators of 2023
This is a comprehensive list of the best AI art generators. Explore the advanced technology that transforms imagination into stunning artworks.
The Best Cheap Payroll Services for 2023
Find the perfect payroll service for your business without breaking the bank. Discover the top cheap payroll services, features, pricing and pros and cons.
NordVPN Review (2023): Pricing, Security & Performance
Is NordVPN worth it? How much does it cost and is it safe to use? Read our NordVPN review to learn about pricing, features, security, and more.
Best Free Project Management Software for 2023
Free project management software provides flexibility for managing projects without paying a cent. Check out our list of the top free project management tools.
Cloud Strategies Are Facing a New Era of Strain in Australia, New Zealand
Australian and New Zealand enterprises in the public cloud are facing pressure to optimize cloud strategies due to a growth in usage and expected future demand, including for artificial intelligence use cases.
Quick Glossary: Biotech
The pursuit of enhancing human well-being and environmental health has entered an era of possibility, all thanks to the remarkable advancements in science and technology. Within this transformative landscape, biotechnology, often referred to as biotech, emerges as a central force that is reshaping our world. TechRepublic Premium presents this quick glossary of 51 key terms ...
What is the Internet of Things?
The Internet of Things is a network of interconnected devices, sensors, computers, vehicles and any other equipment fitted with electronics that allow those devices to communicate with other devices connected to the network. All interconnected devices operate with the universal goal of collecting, compiling and analyzing data to drive better and more efficient decision-making. TechRepublic ...
Hybrid Work Policy
The advantages and disadvantages of remote work for both employees and the business are familiar to many. Not having a commute, saving money on gas, vehicle maintenance and parking, and enjoying flexible hours are only a few benefits. The purpose of this Hybrid Work Policy from TechRepublic Premium is to establish guidelines for employees who ...
TechRepublic on Twitter
TechRepublic on Facebook
TechRepublic on LinkedIn
TechRepublic on Flipboard
Privacy Policy
Terms of Use
Property of TechnologyAdvice
Create a TechRepublic Account
Get the web's best business technology news, tutorials, reviews, trends, and analysis—in your inbox. Let's start with the basics.
* - indicates required fields
Sign in to TechRepublic
Lost your password? Request a new password
Reset Password
Please enter your email adress. You will receive an email message with instructions on how to reset your password.
Check your email for a password reset link. If you didn't receive an email don't forgot to check your spam folder, otherwise contact support .
Welcome. Tell us a little bit about you.
This will help us provide you with customized content.
Want to receive more TechRepublic news?
You're all set.
Thanks for signing up! Keep an eye out for a confirmation email from our team. To ensure any newsletters you subscribed to hit your inbox, make sure to add [email protected] to your contacts list.
Link or embed a PowerPoint slide in a Word document
When you want to create a dynamic link between the content of your document and the content in a PowerPoint presentation, insert the content as an object . Unlike when you paste content (such as by pressing Ctrl+V), when you insert it as a linked or embedded object, you can still work with the content in the original program where it was created.
If you insert the slide into the document as a PowerPoint object, Word runs PowerPoint when you double-click the slide, and you can use PowerPoint commands to work with the slide.
When you insert an entire PowerPoint presentation as an object, the document displays only one slide. To display different slides, double-click the PowerPoint object, and then press Enter to run the slide show.
Insert a linked object or embedded object
You can link or embed one or more slides, or you can embed an entire presentation. When you embed a PowerPoint presentation object in your document, Word runs the PowerPoint slide show when you double-click the presentation object in the document. You cannot edit the presentation within the document. The presentation object can be embedded only, not linked.
Open both the Word document and the PowerPoint presentation that contains the slides that you want to create a linked object or embedded object from.
Switch to PowerPoint, and then select the entire presentation or the slides that you want.
Note:  To select slides, in Slide Sorter view, click the slide that you want. To select a range of slides, hold down Shift while you click the first and the last slides of the range. To select multiple slides that are not next to each other, hold down Ctrl while you click the slides that you want.
Press Ctrl+C.
Switch to the Word document, and then click where you want the information to appear.
On the Home tab, in the Clipboard group, click the arrow under Paste , and then click Paste Special .
In the As list, select Microsoft PowerPoint Presentation object or Microsoft PowerPoint Slide object .
Select Paste to insert an embedded object, or select Paste link to insert a link to the object, and then click OK .
Alternatively, you can insert a link to the object as follows.
On the Insert tab, in the Text group, click the arrow next to Object , and then select Object .
Click the Create from File tab, and browse to the location of your presentation.
Select Link to file or Display as icon , and then click OK .
Top of page
Update linked objects
By default, linked objects are updated automatically. This means that Word updates the linked information every time you open the Word file or any time the source PowerPoint file changes while the Word file is open. However, you can change the settings for individual linked objects so that the linked object is not updated or so that it is updated only when the reader of your document chooses to manually update it.
You can also prevent Word from automatically updating links in all the documents that you open. You can do this as a security measure, to prevent updating documents with files that are potentially from an untrusted source.
Important:  When you open a document that contains linked objects, Word prompts you to update the document with data from the linked files. If you suspect that the linked files may be from an untrusted source, click No in this message.
In addition, you can permanently break the connection between a linked object and its source PowerPoint file. When the connection is broken, you can no longer edit the object in the document; it becomes a picture of the PowerPoint content.
Manually update a linked object
Right-click the linked object, click Linked Slide Object or Linked Presentation Object , and then click Links .
Click the link that you want to update manually, and then under Update method for selected link , click Manual update .
Prevent a linked object from being updated
Click the link that you want to prevent from being updated, and then under Update method for selected link , select the Locked check box.
Note:  To unlock the link, clear the Locked check box.
Prevent Word from automatically updating links in all documents
On the File tab, click Options ..
Click Advanced , and then scroll down to General .
Clear the Update automatic links at open check box.
Break the connection between a linked object and its source
Click the link that you want to disconnect, and then click Break Link .
Change linked or embedded objects
Right-click the linked object, and then click Linked Slide Object or Linked Presentation Object .
Click Open or Open Link , depending on whether the object is embedded or linked, and then make the changes that you want.
If the object is embedded, the changes are only in the copy that is in the document. If the object is linked, the changes are made to the source file.
In the As list, select Microsoft Office PowerPoint object .
Click Paste to insert an embedded object, or click Paste link to insert a link to the object.
Click the link that you want to update manually, and then under Update method for selected link , click Manual update . Or press CTRL+SHIFT+F7.
Click the link that you want to prevent from being updated, and then under Update method for selected link , select the Locked check box. Or press F11.
Note:  To unlock the link, click the linked object, and then press Ctrl+Shift+F11.
Click the link that you want to disconnect, and then click Break Link . Or press CTRL+SHIFT+F9.
Right-click the object, and then click Linked Presentation Object or Slide Object .
The differences between linked objects and embedded objects
The main differences between linked objects and embedded objects are where the data is stored and how you update the data after you place it in the destination file.
You place either a link to the object or a copy of the object in the document. You can insert content this way from any program that supports the technology of linking and embedding objects (object linking and embedding, or OLE).
For example, a monthly status report may contain information that is separately maintained in a PowerPoint slide. If you link the report to the slide, the data in the report can be updated whenever the source file is updated. If you embed the slide in the report, your report contains a static copy of the data.
1. Embedded object
2. Linked object
3. Source file
When an object is linked, information can be updated if the source file is modified. Linked data is stored in the source file. The Word file, or destination file, stores only the location of the source file, and it displays a representation of the linked data. Use linked objects if file size is a consideration.
Linking is also useful when you want to include information that is maintained independently, such as data collected by a different department, and when you need to keep that information up-to-date in a Word document.
When you embed a PowerPoint object, information in the Word file doesn't change if you modify the source PowerPoint file. Embedded objects become part of the Word file and, after they are inserted, they are no longer part of the source file.
Because the information is totally contained in one Word document, embedding is useful when you don't want the information to reflect changes in the source file, or when you don't want the document recipients to be concerned with updating the linked information.
Need more help?
Want more options.
Explore subscription benefits, browse training courses, learn how to secure your device, and more.
Microsoft 365 subscription benefits
Microsoft 365 training
Microsoft security
Accessibility center
Communities help you ask and answer questions, give feedback, and hear from experts with rich knowledge.
Ask the Microsoft Community
Microsoft Tech Community
Windows Insiders
Microsoft 365 Insiders
Was this information helpful?
Thank you for your feedback.

PowerPoint working with objects
Objects are one of the things you will work on mostly within PowerPoint because most of the features in PowerPoint can be referred to as objects. Text labels, images, charts, graphs, and any feature within the slide show are referred to as an object. Before you see the objects, you have to add them to the slides. But working with objects is not a complicated process. We will help you learn more about working with objects in PowerPoint.
How to lock an object in PowerPoint
Table of Contents
Do you want your objects not to be edited by other users? Or do you want to prevent objects in your slides from moving accidentally? You can lock an object in PowerPoint by using the following steps:
1. Go to the slide containing the object you want to lock.
2. Right-click on the object.
3. Several options appear, including the option to lock the object.
4. Click on the Lock icon on the object name's right side. Locked objects display a lock icon on top of them.
How to align objects in PowerPoint
You can align objects in PowerPoint by using the following steps:
1. Select the objects you want to align on your PowerPoint presentation.
2. Click Format under picture tools.
3. Click on Align .

4. Choose the way you want to align the objects. You can pick Align Left , Align Right , Align Center , Align Middle , Alight Top , or Align Bottom .
How to group objects in PowerPoint
Grouping objects such as shapes together enables you to drag them to different pages together. You can group objects in PowerPoint by using the following steps:
1. Select the objects that you would like to group. You can press and hold SHIFT while you click on every object to help you select multiple objects.
2. Select the Format tab.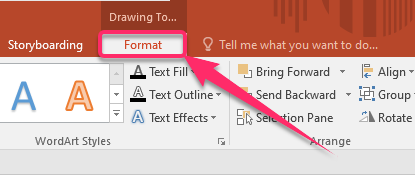 3. Click on Group .
4. Select Group .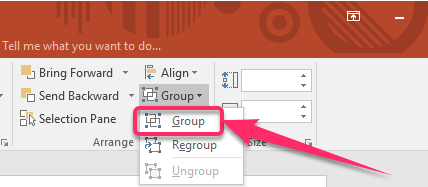 5. Format the grouped objects in whichever way you would want to.
How to line up objects in PowerPoint
Lining up objects puts them vertically above, below, or horizontally beside each other. You can line up objects in PowerPoint by using the following steps:
1. Select the objects you would like to align by pressing CTRL and holding as you select the other objects.
2. To line up pictures, Click Format under the drawing tools.

3. In the  Arrange group, click on Align .
4. Select Distribute Horizontally to line up the objects horizontally.  
5. Select Distribute Vertically to line up the objects vertically.
How to select multiple objects in PowerPoint
You can select multiple objects in PowerPoint by using the following steps:
Using Click
1. Hold down the Shift key on your keyboard and select multiple objects.
Using the Selection Pane
1. Select the Home tab.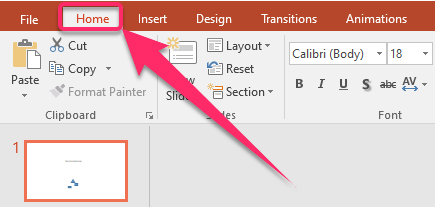 2. Click on the Editing group.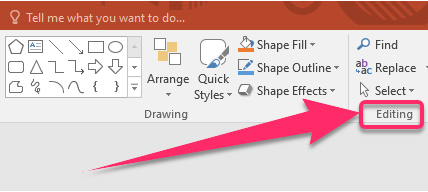 3. Click on the Select drop-down menu.
4. Select Selection Pane .
5. Highlight an object from the left pane to select on your slides.
6. Press the CTRL key on your keyboard to select multiple objects. They are highlighted in different colors meaning they are selected.
We hope it helped you achieve your goal of working with objects, whether selecting multiple objects, lining up objects, locking an object, aligning an object, or grouping objects.
Leave a Comment Cancel reply
Save my name, email, and website in this browser for the next time I comment.
This browser is no longer supported.
Upgrade to Microsoft Edge to take advantage of the latest features, security updates, and technical support.
Presentation object (PowerPoint)
Represents a Microsoft PowerPoint presentation.
The Presentation object is a member of the Presentations collection. The Presentations collection contains all the Presentation objects that represent open presentations in PowerPoint.
The following examples describe how to:
Return a presentation that you specify by name or index number
Return the presentation in the active window
Return the presentation in any document window or slide show window you specify
Use Presentations ( index ), where index is the presentation's name or index number, to return a single Presentation object. The name of the presentation is the file name, with or without the file name extension, and without the path. The following example adds a slide to the beginning of Sample Presentation.
Note that if multiple presentations with the same name are open, the first presentation in the collection with the specified name is returned.
Use the ActivePresentation property to return the presentation in the active window. The following example saves the active presentation.
Use the Presentation property to return the presentation that's in the specified document window or slide show window. The following example displays the name of the slide show running in slide show window one.
PowerPoint Object Model Reference
Support and feedback
Have questions or feedback about Office VBA or this documentation? Please see Office VBA support and feedback for guidance about the ways you can receive support and provide feedback.
Was this page helpful?
Submit and view feedback for
Additional resources
Home Blog Design How to Use Canva and PowerPoint for Presentations
How to Use Canva and PowerPoint for Presentations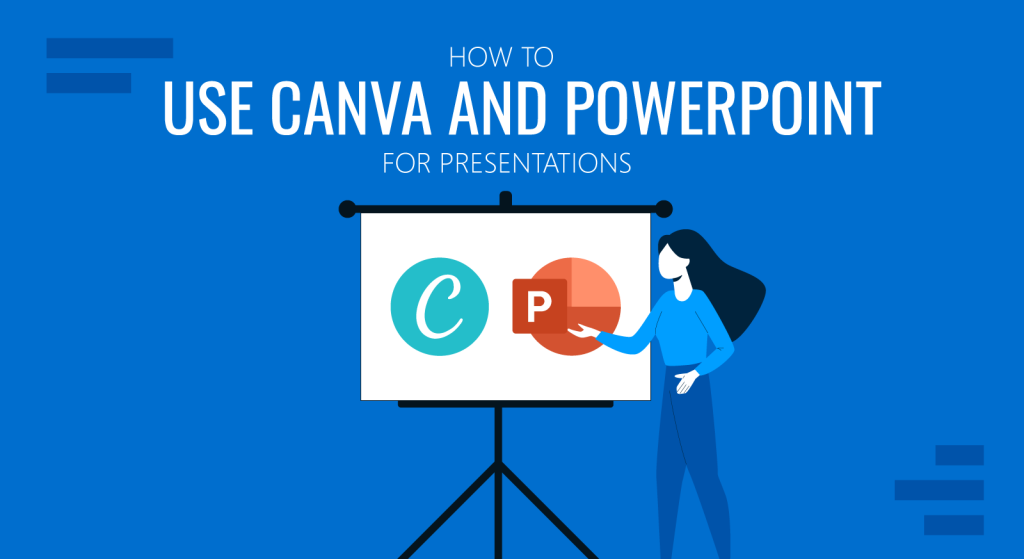 Creating the perfect presentation design is a challenge that speakers often aim to achieve, only to find themselves lacking graphic design knowledge. Although high-tier options like Adobe Photoshop and Adobe Illustrator help users worldwide to put their ideas into pixels, the reality is they are not user-friendly interfaces for people outside the graphic design industry, namely business professionals, marketers, and educators. Hence, the need to find an alternative for making powerful graphics to use in our presentations – and here's where Canva comes into the picture.
This web-based graphic design tool has quickly become the preferred choice of teachers, social media influencers, and small business owners due to its free-tier plans and pro plans at a convenient subscription-based fee.
In this article, we will see how to get the most out of Canva and export those graphics into PowerPoint to create visually appealing presentations.
Table of Contents
Canva vs. Microsoft PowerPoint: Pros and Cons for Presenters
Designing with canva, how to export a canva presentation to powerpoint, how to use canva-made graphics in powerpoint, final words.
Although presenters often see Canva as an alternative to PowerPoint, the reality is that they differ in one single aspect: Canva is a graphic design tool, whereas PowerPoint is a presentation design software. Some of the tools available in PowerPoint are not there in Canva, and vice versa.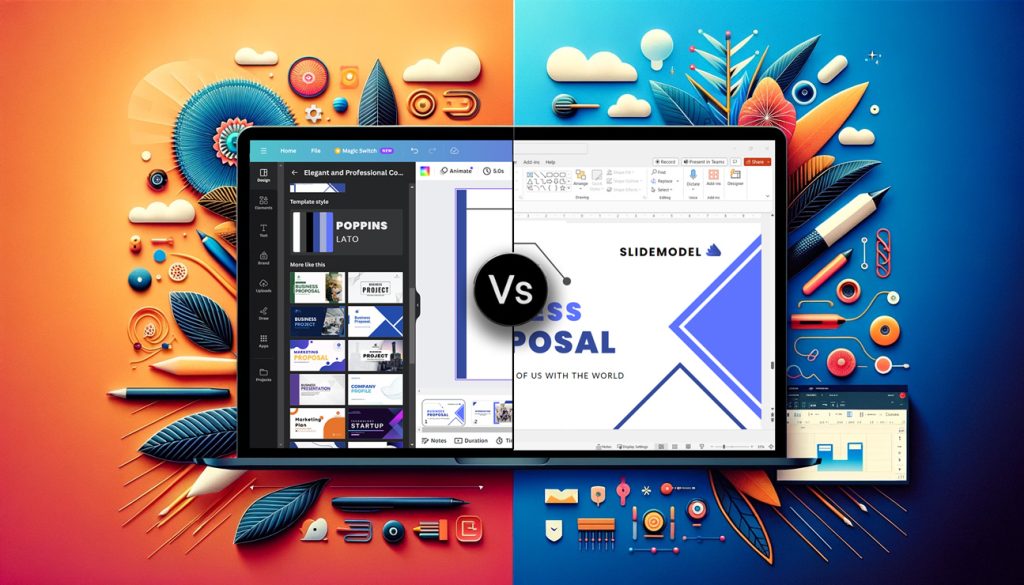 Going into more technical aspects, here are the Pros and Cons of working with either software as a presenter.
Pros of Canva as a Presentation Tool
User-friendly interface.
Canva's drag-and-drop feature makes it easy for non-designers to create presentations by using its library of shapes, graphics, text styles, and other resources.
Wide Range of Templates
It offers a vast library of Canva templates, which can be easily customized in their online editor, saving time on design. There's a con associated with this point, which we shall discuss later.
Magic Studio for Canva was released mid-Q3 this year with the idea of powering designs with AI tools. This tool is available in Canva search features and in the editor at the bottom right corner, which features the list options:
AI text generation
Suggested graphics to match your design
Suggested photos to match your design
Collaboration Feature
Allows multiple users to simultaneously work on the same presentation, which is great for small team projects. Compared with PowerPoint, it does not require all users to be Premium to collaborate online.
Web-Based Platform
Being an online platform, it allows users to work from any device with Internet access without needing software installation. This particularly helps users with legacy computers who cannot install current versions of Microsoft Office.
Integrated Stock Library
Provides access to a broad selection of stock photos, illustrations, and icons within the platform. Just like with the Canva templates, there's also a con to this point.
Customization Options
Users can upload images and fonts, enabling brand consistency across presentations. Note: The upload fonts feature is only available for Canva Pro users.
Photo Editing and Animation Features
Canva lets users tweak their graphics with simple-to-use controls. These options help us to adjust opacity, apply photo filters, add animation effects, add bevels and shadows, and more.
Cross-Platform Compatibility
Can export presentations to various formats (as a PDF document, as a video presentation in MP4 format, or even as images), making them viewable on different devices and platforms. The export options allow us to post directly into social media, create printables, post to the web, etc. While some export formats require an upgrade to a Canva Pro subscription (like the ability to export to SVG format), the basic export features are enough for simple presentations and beginners.
Cons of Canva as a Presentation Tool
Limited offline functionality.
Requires an internet connection for full functionality, which can be a limitation in areas with poor connectivity, for business people working on an airline flight, while using Airplane mode, or for people traveling in other zones without Internet access.
Fewer Animation and Transition Options
Unlike PowerPoint, the available options for animations and transitions are limited. Users can find this reiterative, which may be unappealing to using these effects in our presentations.
Premium Content
Although the Canva library is extensive in terms of assets, the reality is that most of these elements are only available for premium users. This applies to templates, shapes, images (mostly), and exporting options. Resizing the graphics you create in Canva to repurpose your design is only available to premium users.
Template Overuse
Popular templates can be overused, making presentations look similar to many others. This is of particular interest to business professionals, as people tend to easily associate some designs as being made with Canva.
Design Decisions
Unlike using a PowerPoint template , you have to work your way with Canva content, as the PPT templates tend to be quite generic and do not offer tools for data representation. Consequently, you have to know how and where to introduce those elements on your own rather than working with a presentation template that already assigned the space for such graphics.
Lack of Advanced Multimedia Integration
Integrating complex multimedia elements like videos is not as seamless as in some desktop applications. You won't find options to link to source elements; you need to upload the content to your personal Canva library and manually add the resource to the slide. Presenters can also lose third-party integrations via plugins for some multimedia resources.
Pros of PowerPoint as a Presentation Tool
Widespread use and familiarity.
PowerPoint is the leading market tool for presentations, making most audiences and presenters are familiar with it at a basic operational level. This can help us to outsource technical issues quickly rather than aiming to use web-based interfaces to share Canva-created content.
Offline Access
PowerPoint can be used offline, which is ideal for people traveling, areas where the Internet connection is unreliable, or simply because we want to focus on creating the slides rather than facing distractions via the Internet.
Integration with Other Microsoft Office Tools
Seamlessly integrates with other Microsoft products like Excel and Word, making it easy to import data and documents. This is ideal for creating complex graphics for data representation, where the content can be synced, importing databases, working with Gantt Charts in software like Microsoft Project, and more.
Also, Microsoft PowerPoint has the same text editing capabilities as Microsoft Word – a striking contrast with Canva's limited features.
Templates and Design Options
This is PowerPoint's forte: the capability of using third-party presentation templates, like the ones provided by SlideModel . Users can buy pre-designed slide decks from professional vendors and ease the need to make design-related decisions. On top of that, Microsoft already includes some basic templates with its 365 subscription.
Advanced Features
Offers a broad range of features, including detailed animations and transitions, which can enhance presentations. For example, the ability to work with SVG graphics allows presentation designers to make pixel-perfect presentations without losing image quality. This is available to all users, unlike Canva, which requires a subscription to unlock certain elements.
Multimedia Capabilities
Supports embedding of various multimedia elements like audio, video, and images directly into presentations. You can use hyperlinks to embed content or work with third-party plugins for specific tasks.
Extensive Support and Resources
As a long-established tool, users can find tutorials everywhere, support communities, and additional resources available online.
Cons of PowerPoint for Presenters
Some features can be complex to use, and the interface may be overwhelming for new users. In particular, this is linked to editing PowerPoint Shapes and graphs, working with Slide Master , applying advanced animation effects and so on.
Unlike Canva or Google Slides, PowerPoint requires purchasing Office 365 or a standalone license.
Heavy Files
PowerPoint files, especially those with multimedia content, can become large and difficult to share via email. As a side effect, those heavy files can be complicated to handle in computers that lack sufficient RAM and processing power.
Time-Consuming
Creating a high-quality presentation with custom animations and graphics can be time-consuming. That's the reason why we highly recommend users work their way with PowerPoint templates, and mix and match designs to create a unique slide deck .
Learning Curve
Users need to invest time in learning the software to fully utilize its advanced features. This applies to both acquiring the knowledge and practicing the skills you learned. And still, for some users, it feels frustrating not to achieve results relatively quickly.
In this section, we will learn how to use Canva to create graphics for a product presentation. The idea is to create placeholder graphics containing images of a product; then, we will export that content to continue creating our presentation in PowerPoint.
After creating our Canva account, we find ourselves at the Home screen. Go to Templates, and you will see something similar to this UI.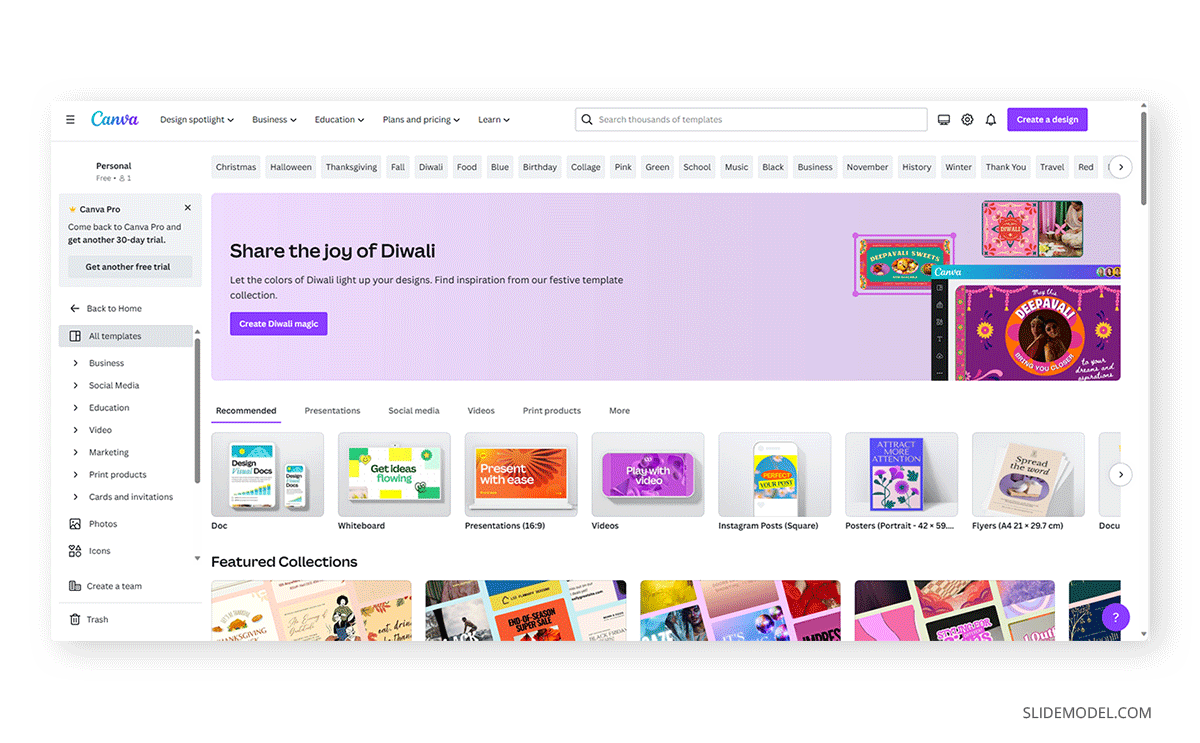 We can go straight to the Presentations (16:9) option or use the search bar to locate the template we want. In this case, we will opt for that scenario and search "Product."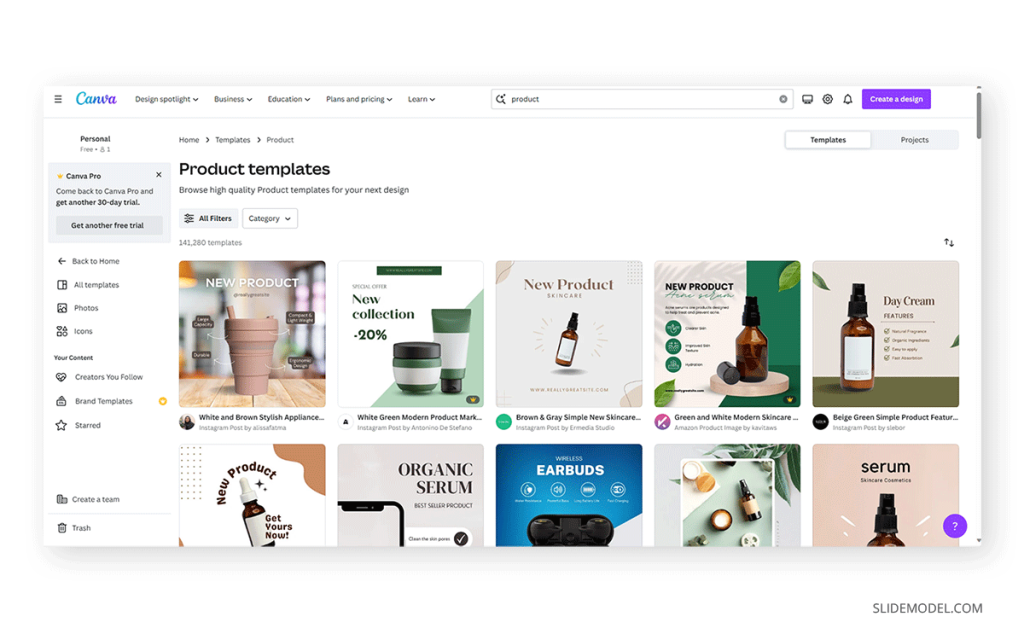 The images that show a little crown at the low right corner are premium templates, which means we cannot use them with a free account. We will pick a template that fits the needs of our presentation by clicking over it. At the contextual window that opens, select Customize this template .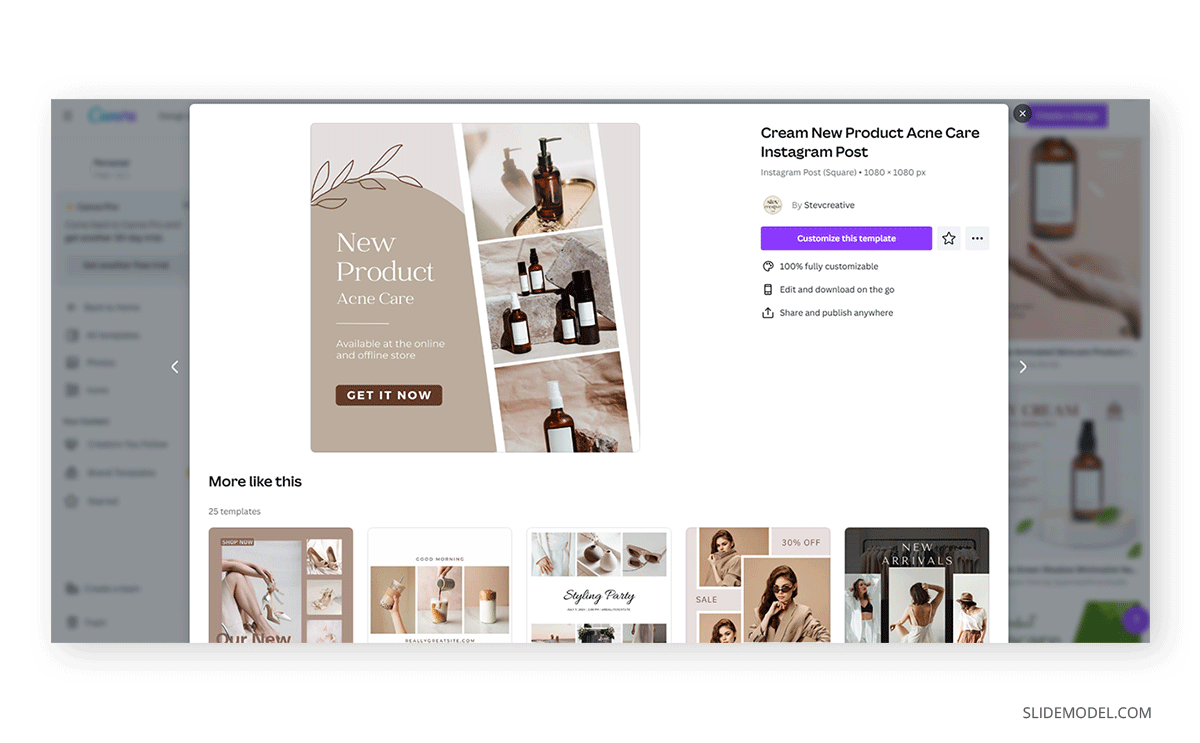 The Canva builder may take a bit to load, especially if your internet connection is slow. You will find yourself with a window like this one, opened at the Design tab, which offers alternatives for other templates similar to the one you chose.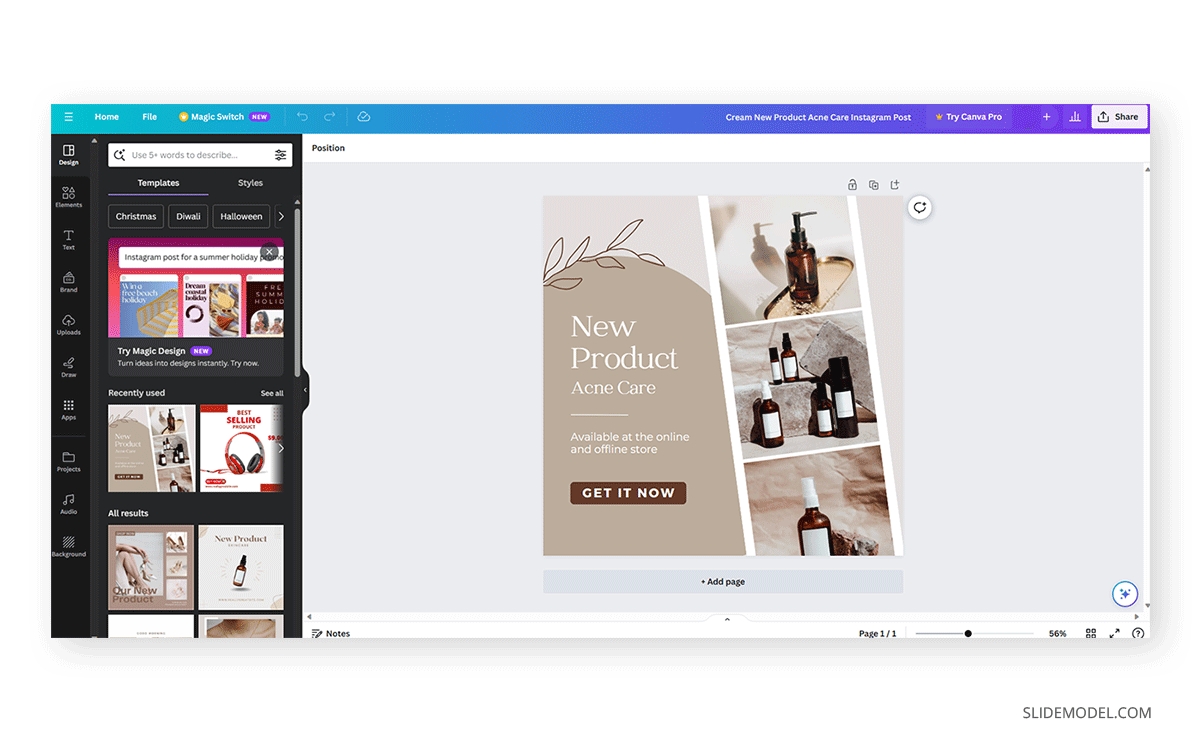 The Styles tab allows us to quickly change the layout, altering color themes and fonts. Sometimes, that can suit our needs immediately; sometimes, it requires extra work to customize to our preferences.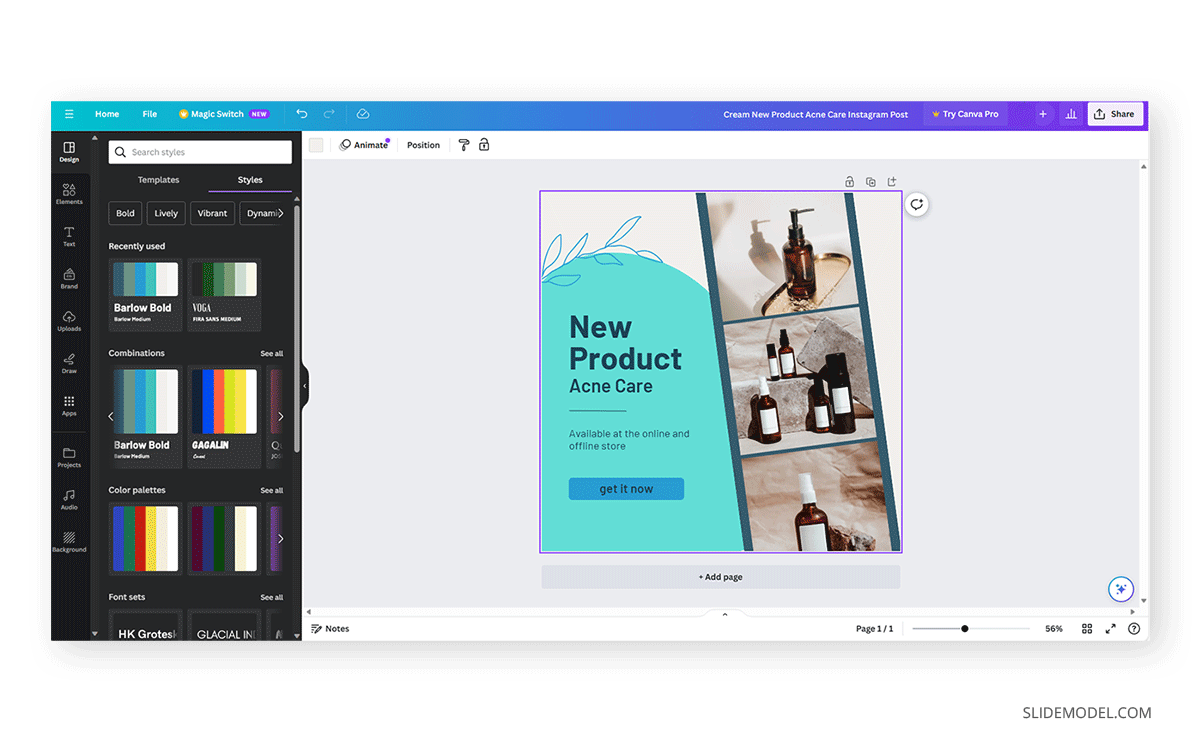 We can click on any element in this design and customize its content. Depending on the element type, the options are available for us. For this presentation, we will change the text and images, and alter font color at the button to make it stand out.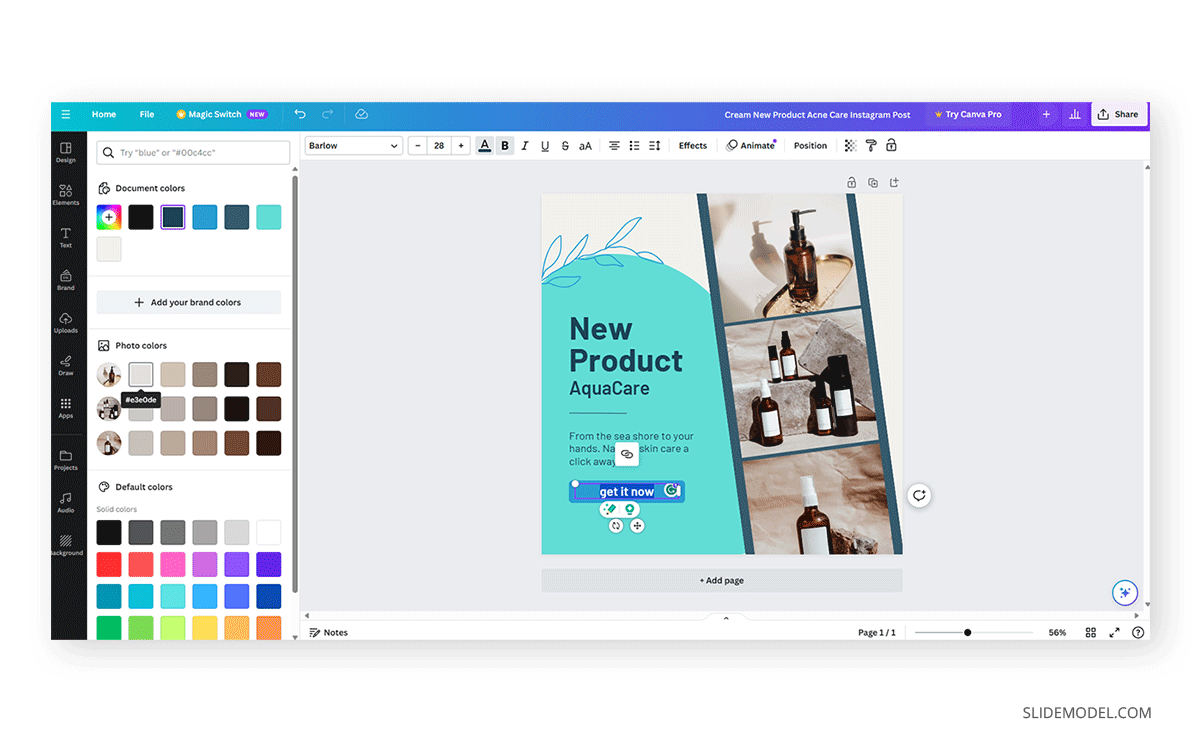 Next, it's time to replace the images. We can drag and drop the image into Canva, or we can go to the Uploads button and add the content from there.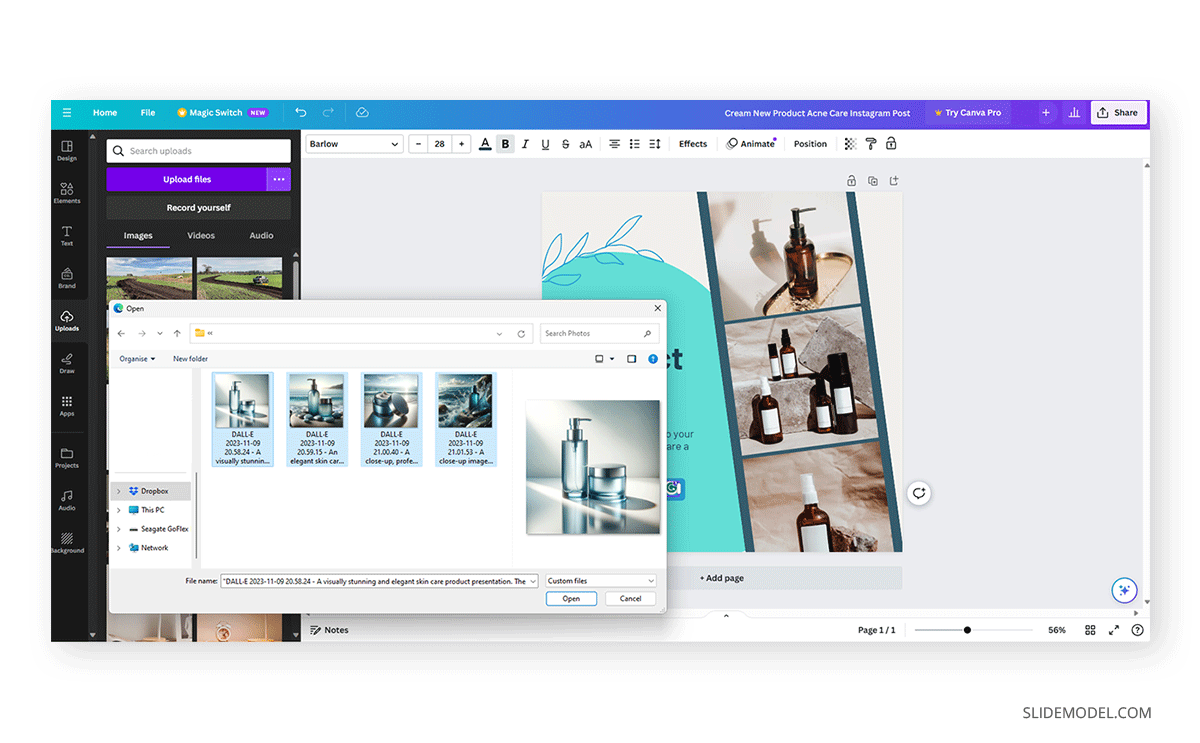 In this case, we're using DALL-E-generated images for this product presentation, you can also use illustrations, photos, videos, or Midjourney illustrations . Once the images are uploaded, drag and drop them to replace the images in the placeholder areas. To complete this design, we removed the shape that came with the template – you can add a new shape by going to Elements > Graphics .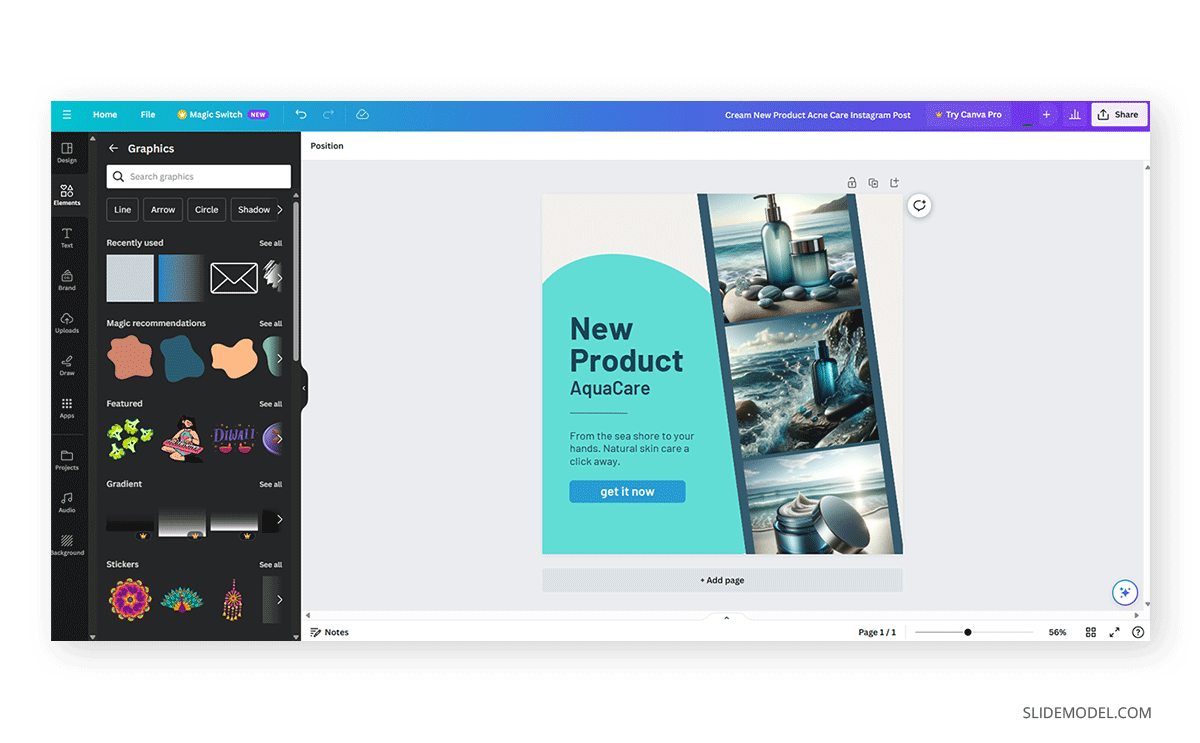 Downloading your Canva design as a PowerPoint presentation is pretty straightforward. Access your design and go to the top-right corner to locate the button Share . Click on it, and then click on Download .
Under File Type , we will select PPTX , as it's PowerPoint's native format. Click on Download , and wait for the process of downloading the file to be completed. Depending on the graphic assets included, it can take a while.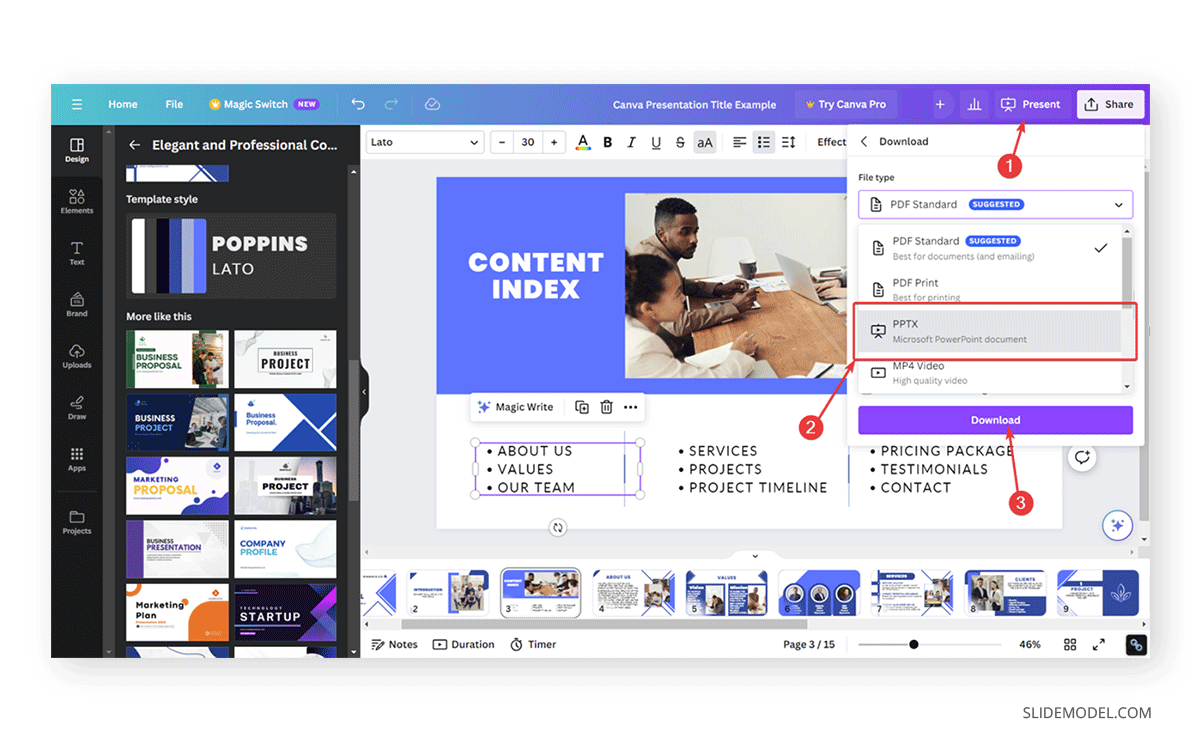 At this point, don't be surprised if you'll be prompted to upgrade your Canva plan (if you don't have a premium account). The reason is that Canva will charge you for exporting what they call premium graphics, and since most of the Canva presentation templates use premium graphics, this will be a limitation when exporting your Canva slides to PowerPoint.
A simple workaround is removing the premium graphics before exporting from Canva to PowerPoint. Although, take in mind this may affect the overall design of your presentation.
As you can see below, the PowerPoint file is entirely editable. Something to consider is that unless you have the font installed on your computer, PowerPoint will reassign to a generic font.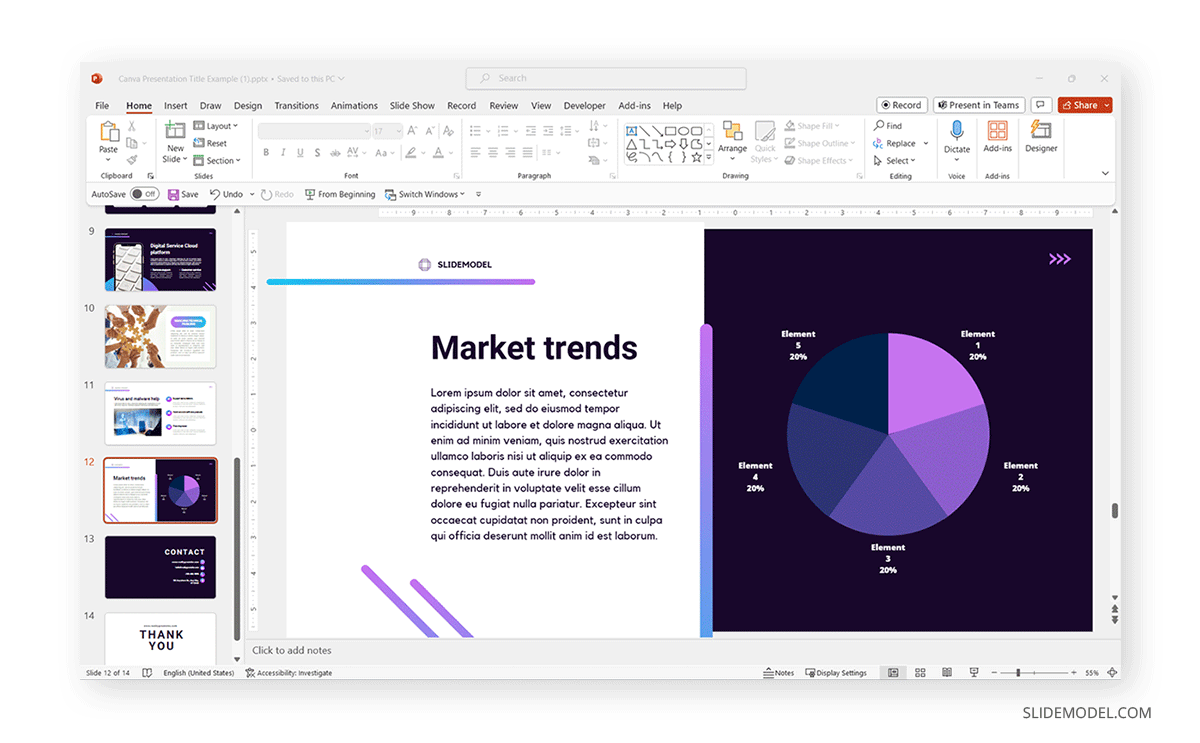 Remember the design we created before? Well, it's time to use that image as part of a marketing deck presentation , which will represent a social media post to be used by the marketing team to promote the brand.
The first step is to download the design we created as PNG. We can close Canva after that.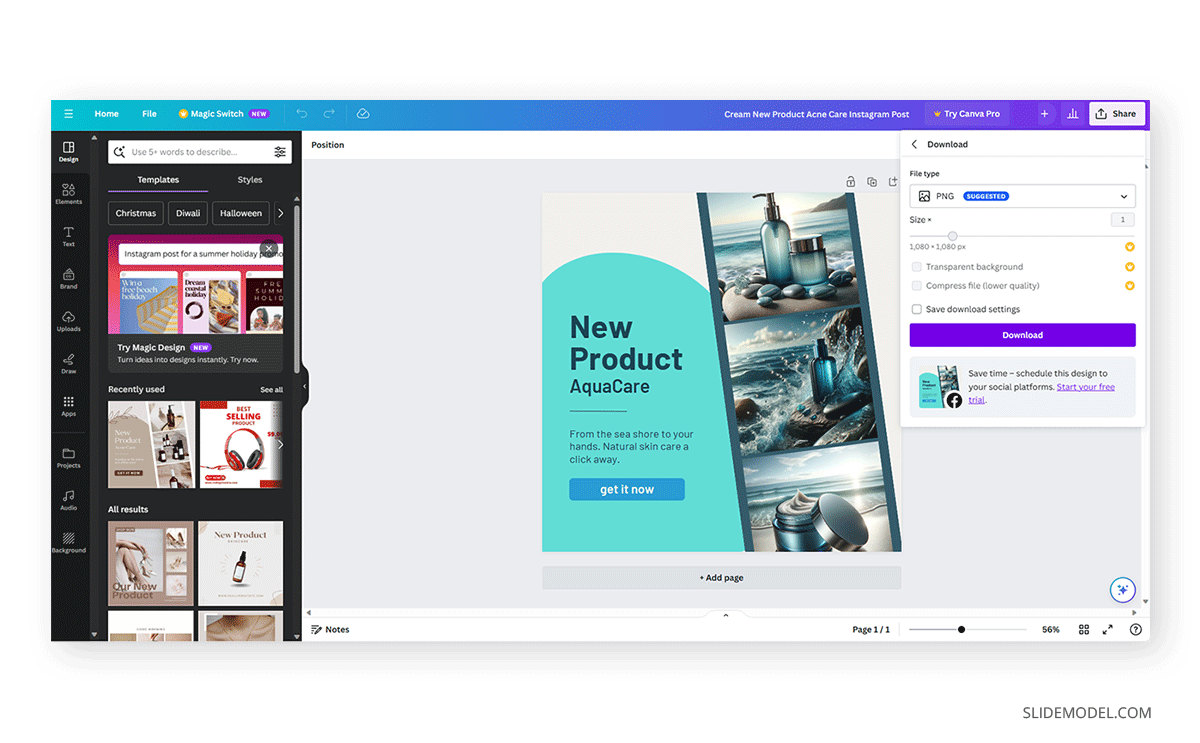 We opened our PPT template, which is the Annual Marketing Plan PowerPoint Template , and customized the PowerPoint theme colors . Go to Insert > Pictures > This Device .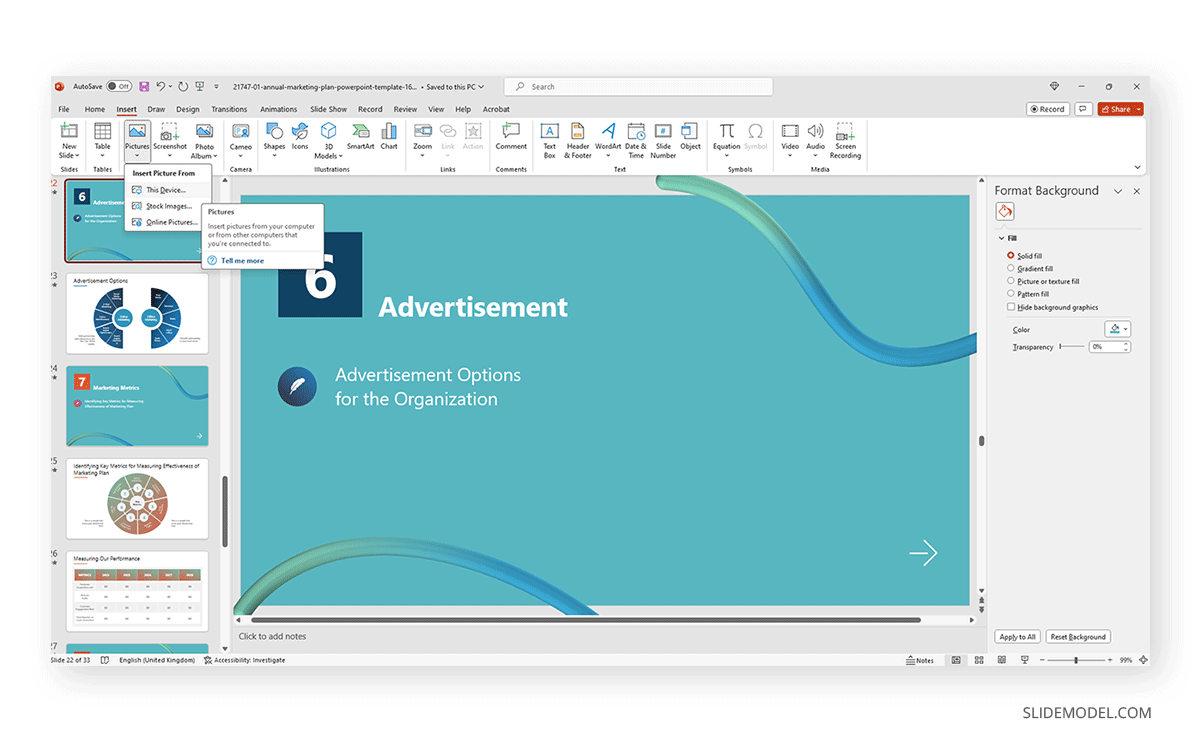 Select the image we created in Canva and upload it here. We will add some image shadow effects via Shape Format, and a textbox below that describes what the image is about.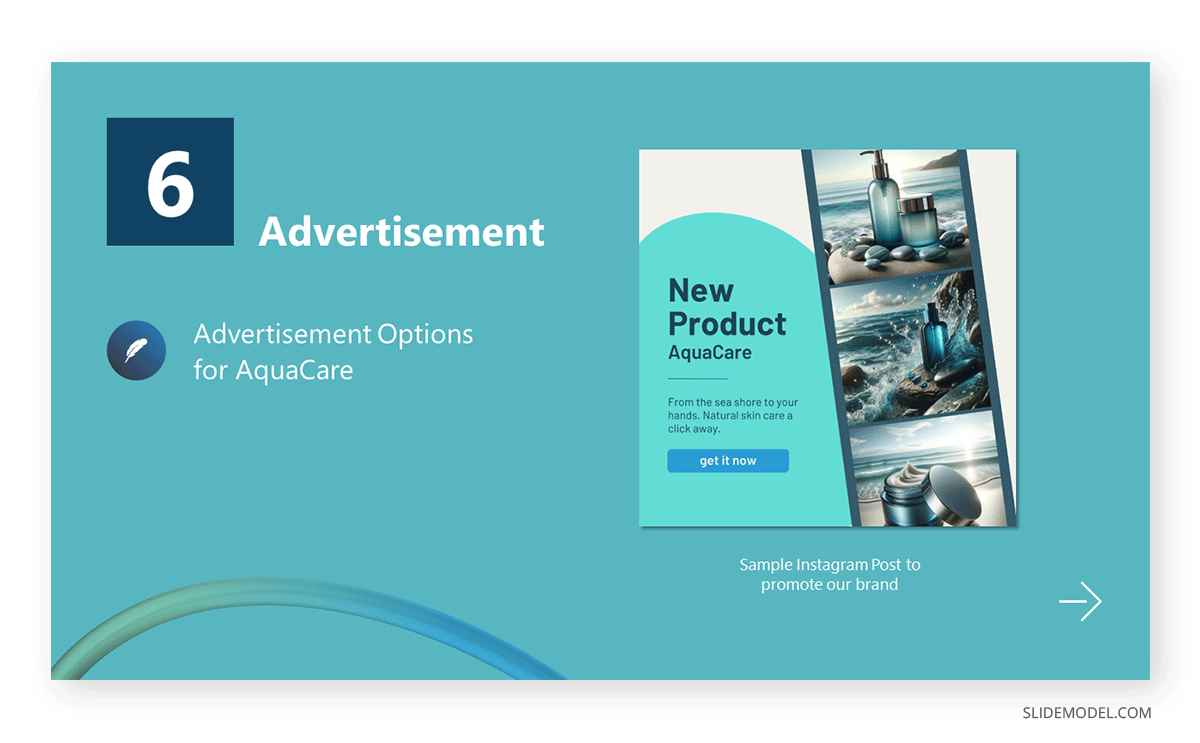 And that's how easily we can use graphics from Canva in our PowerPoint presentations. Remember, it's best to work with PNG images rather than JPG to reduce file size and preserve image quality.
You can invite others to collaborate on your design by sharing a link to the editable design or by adding them via email as team members on your Canva account.
Canva uses standard cloud storage security measures to protect your data, but like any online platform, it's important to use a strong password and follow good security practices.
There are two methods for this. You can upload a PPT template into Canva via the Canva Homepage by clicking on Projects , and then go to the Uploads folder. Drag and drop or click on Upload, as we've seen before. Once imported, you must click on that file to open it in the Canva editor. The second method is on the editor: go to the Uploads button and upload your PPT file as if it were an image or another media asset.
Yes, you can use SlideModel presentation templates in Canva. As a SlideModel subscriber, you can download .pptx files to import into Canva presentations. This way, you can enjoy the creative slide templates and graphics provided by SlideModel in your Canva presentations
Unfortunately, no, as Canva doesn't have the same toolset to enable editing functions. That also applies to changing color, so we highly recommend you work with a final PPT file before switching to Canva.
Yes, the file must be smaller than 70 MB, and you can import up to 300 slides.
Objects like charts, SmartArt, 3D objects, and WordArt aren't supported in Canva and won't be rendered if you upload a slide that contains them.
Canva and PowerPoint can collaborate as complementary tools to help presenters overcome the limitations of each individual tool. It takes a while to create your desired workflow, but once that's accomplished, you can elevate the quality of your PowerPoint or Google Slides presentations with Canva.
We don't advise using Canva as an alternative to PowerPoint as the current state-of-the-art indicates it won't support data representation or other PowerPoint stellar tools that make part of most PPT templates.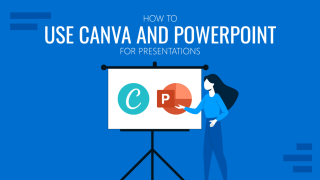 Like this article? Please share
Design, Microsoft PowerPoint Filed under Design
Related Articles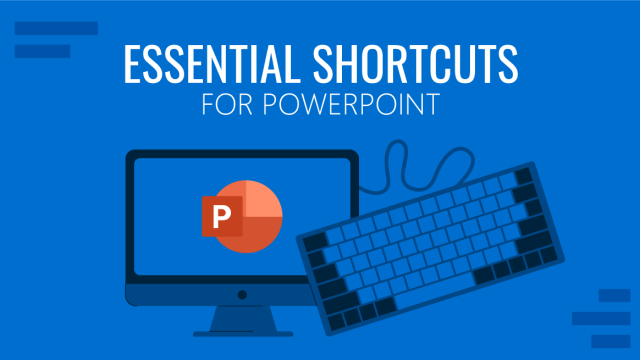 Filed under PowerPoint Tutorials • November 13th, 2023
Essential Shortcuts for PowerPoint Presentations
Become an ace of presentation software by mastering these shortcuts for PowerPoint presentations. Easy key combinations to speed up your performance.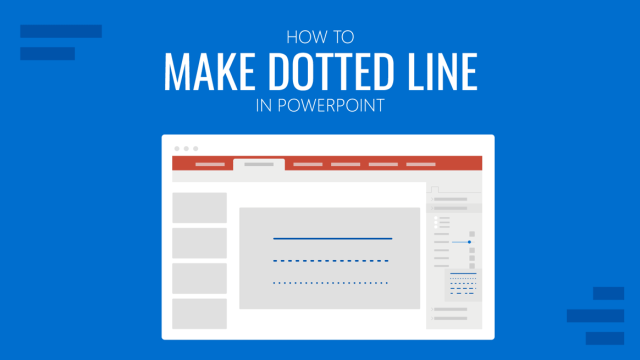 Filed under PowerPoint Tutorials • November 8th, 2023
How to Make Dotted Line in PowerPoint
Create different graphical elements by knowing how to make a dotted line in PowerPoint. Ideal to add borders, separate titles, edit shapes and more.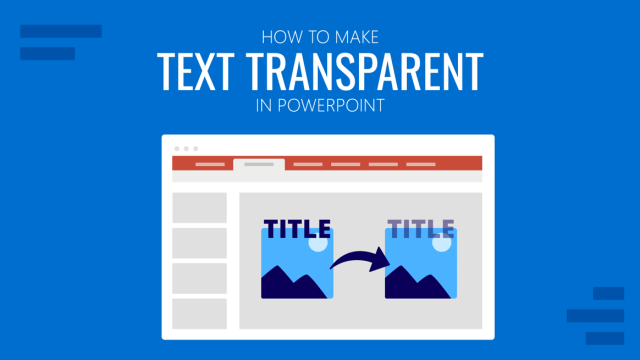 Filed under PowerPoint Tutorials • November 7th, 2023
How to Make Text Transparent in PowerPoint
Customize your presentation slides by learning how to make text transparent in PowerPoint. Ideal to create blended titles.
Leave a Reply
Top Contributors in PowerPoint: John Korchok - Steve Rindsberg - Bob Jones AKA: CyberTaz - Jim_ Gordon 👏
November 13, 2023
Top Contributors in PowerPoint:
John Korchok - Steve Rindsberg - Bob Jones AKA: CyberTaz - Jim_ Gordon 👏
Search the community and support articles
Microsoft 365 and Office
Search Community member
Ask a new question
Excel table not showing completely when using insert object on PowerPoint
I have a PowerPoint presentation that needs to be updated every week with some new data that is provided directly in Excel files by various colleagues.
These Excel files are available in a sharepoint, and each of the updates is usually carried out directly in excel online, after the file has been opened in the sharepoint.
I don't want to have to copy and paste the data from various excel files into the powerpoint presentation every week, but when I try the "insert an object" option in powerpoint, the excel tables don't appear in their entirety in powerpoint (several columns are always missing).
On the other hand, when I try to "paste special", I am forced to open the excel files with the desktop app, and the updates to the data do not appear in the powerpoint if the updates are made directly in the online app.
Can anyone suggest a possible solution to this?
Report abuse
Replies (1) .
Hello! Catarina22ZO
Thank you for posting in Microsoft Community.
As per checking the shared information that you're experiencing issues with inserting an Excel file to PowerPoint. Allow me to ask some questions for me to better understand your issue.
May I know what version and edition of Office installed in your computer?
You can open any Office apps
Go to File > Accounts - on the right side you can see Product Information
Have you tried pasting Excel table from a file saved locally or OneDrive Personal?
This could be caused by a few different things, it could be that it is a problem with the Excel file since it has been shared using SharePoint application. We also have limited tools here. I will try my best to help you with your concern.
Please check this support link, Insert and update Excel data in PowerPoint - Microsoft Support . Make sure that you are opening a personal Excel file so that we can see the difference when it comes to Excel personal file and Excel that has been shared using SharePoint application.
One possible solution is to create a spreadsheet in Excel that will automatically update from the SharePoint list. Here are the steps to follow:
Export the SharePoint list to an Excel spreadsheet. You can do this by selecting your list, clicking on the "LIST" tab, and then selecting "Connect & Export" and "Export to Excel". Save the file to your computer.
Open the Excel file and create a table or chart that includes the data you want to display in your PowerPoint presentation.
In PowerPoint, go to the slide where you want to insert the Excel data. Click on the "Insert" tab and then select "Object".
In the "Object" dialog box, select "Create from file" and then click on the "Browse" button to locate the Excel file you created in step 2.
Select the "Link" option and then click on "OK".
Resize the Excel object as needed and then save your PowerPoint presentation.
We look forward to your next response
Microsoft Community Moderator
Was this reply helpful? Yes No
Sorry this didn't help.
Great! Thanks for your feedback.
How satisfied are you with this reply?
Thanks for your feedback, it helps us improve the site.
Thanks for your feedback.
Question Info
Norsk Bokmål
Ελληνικά
Русский
עברית
العربية
ไทย
한국어
中文(简体)
中文(繁體)
日本語
Screen sharing a PowerPoint presentation
There are three methods you can use to screen share a PowerPoint presentation in a Zoom meeting. If you have dual monitors, you can share a slide show while viewing the presenter's notes on another monitor. If you have a single monitor, you can also start the slide show in a window so you have access to other meeting features while sharing your presentation. 
If you have other participants presenting portions of the PowerPoint, you can give them slide control in Zoom, so that they can control the slideshow on their end, without needing to ask you to move the slides forward. Additionally, PowerPoint slides can be shared as a Virtual Background for a more immersive sharing experience. 
This article covers:
Dual monitors with slide show and presenter's views
Single-monitor setup with slide show view in a window, single-monitor setup with slide show in full screen.
Follow these steps if you are using multiple monitors and want to present your PowerPoint in one monitor, while viewing the presenter's notes in another monitor.
Open the PowerPoint file you want to present.
Start or join a Zoom meeting.
Select your primary monitor then click Share . If you are not sure which monitor is your primary, select the one that PowerPoint opens in.
Switch back to Powerpoint and click the Slide Show tab. 
Follow these steps if you have a single monitor and want to share your PowerPoint presentation in slide show view, but have it contained in a window rather than in full screen. This is useful if you need to access meeting features, such as in-meeting chat or managing participants, while sharing your PowerPoint presentation.
Click the Slide Show tab and then select Set Up Slide Show .
Under Show type , select Browsed by an individual (window) and then click OK .
In Zoom, start or join a meeting .
Select the PowerPoint window and then click Share .
Note : Be sure you select the PowerPoint window, not the entire screen. Sharing the PowerPoint window only will allow you to use other features without interrupting the view of the presentation. 
Select your monitor then click Share . 
10 Best AI Presentation Generators (November 2023)
Table Of Contents
In the digital age, AI-powered presentation generators are revolutionizing the way we create and deliver presentations. These tools leverage artificial intelligence to streamline the creation process, enhance visual appeal, and boost audience engagement. Here, we delve into the top 10 AI presentation generators that can help you elevate your next presentation.
This tool enables users to create presentations and edit slides using Generative AI in Google Slides.
The AI-powered suggestions are a game-changer. It's like having a personal presentation assistant. The process is extremely simple, s tart with a prompt to generate a customizable outline, then watch as the AI turns it into slides in just a few minutes.
Once this is complete you have multiple options including rewriting the content to change the tone, or remixing the slide to transform the content into a specific layout.
Best of all, Plus AI will generate an outline, which you can customize before generating the presentation itself. To offer additional flexibility, when generating your slides, you can choose a visual theme. After the slides are generated, you can edit them just like any other presentation in Google Slides, export them for PowerPoint, and continue to edit them with Plus AI.
Top Features of Plus AI
Powered by the latest in Generative AI
Integration between Google Slides and Powerpoint is seamless
It creates a presentation that needs only minor editing when used with detailed prompts
The ability to rewrite content on slides is a game-changer
Use discount code: UNITEAI10 to claim a 10% discount .
2. Beautiful.ai
Beautiful.ai is more than just a presentation tool; it's a smart assistant that helps you craft compelling narratives. As you begin to personalize your presentation, Beautiful.ai starts to understand your needs, offering suggestions for further enhancements. This predictive feature is a game-changer, making the design process more intuitive and less time-consuming.
But the innovation doesn't stop there. Beautiful.ai's voice narration feature adds an extra layer of communication, making your content more engaging. Imagine being able to narrate your slides, adding a personal touch to your presentation. This feature can be particularly useful for remote presentations, where the personal connection can sometimes be lost.
Top features of Beautiful.ai
Anticipates user needs and offers suggestions
Facilitates the creation of clear, concise presentations
Voice narration feature for enhanced communication
3. Slidebean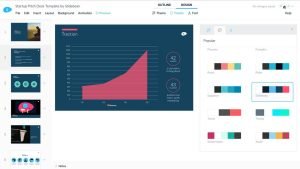 Slidebean is a web-based presentation tool that revolutionizes the way presentations are made. With just a few clicks, users can create powerful presentations that leave a lasting impression. The beauty of Slidebean lies in its ability to separate content creation from slide design. This means you can focus on what matters most – your message – while Slidebean takes care of the design.
Slidebean is particularly suitable for small to medium businesses that may not have a dedicated design team. Even users with zero design skills can create professional-looking slides, thanks to the collection of design templates, premium fonts, and high-end color palettes. Slidebean is not just an alternative to PowerPoint and Keynote; it's a step up.
Top features of Slidebean:
Separates content creation from slide design
Enables users with no design skills to create professional-looking slides
Offers a collection of design templates, premium fonts, and high-end color palettes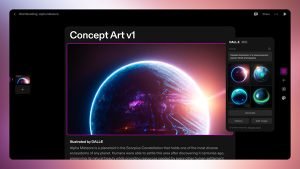 Tome is an AI-powered presentation creator that goes beyond just designing slides. It serves as a collaborative AI assistant, helping users design engaging presentations from scratch. Using OpenAI's ChatGPT and DALL-E 2 technology, Tome can understand your needs and generate content that resonates with your audience.
Tome offers ready-made templates and themes, AI-generated text and images, and tools for adding animations, videos, graphs, and more. But what sets it apart is its ability to understand your instructions. All you have to do is tell the AI assistant what you want, and it will do the rest. This makes the design process not just easier, but also more fun.
Top features of Tome:
Uses OpenAI's ChatGPT and DALL-E 2 technology
Offers ready-made templates and themes, AI-generated text and images
Provides tools for adding animations, videos, graphs, and more
5. Synthesia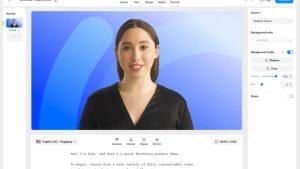 Synthesia is a robust AI presentation maker that stands out for its user-friendly interface and unique features. One of its standout features is the ability to create your own AI avatar. This means you can add a personal touch to your presentation, making it more engaging and memorable.
With Synthesia, you don't need to be an expert to create high-quality presentations. The tool offers a wide range of professionally designed video templates that you can use as a starting point. From there, you can customize your presentation to suit your needs. Whether you're presenting to a small team or a large audience, Synthesia has you covered.
Top features of Synthesis:
User-friendly interface
Allows creation of personalized AI avatar
Offers a wide range of professionally designed video templates
6. Simplified
Simplified is an AI presentation maker designed with collaboration in mind. It enables teams to work together seamlessly, creating presentations with the help of AI. This means you can collaborate with your team in real-time, making changes and seeing updates instantly.
After the AI generates a presentation, you can customize fonts, colors, and textures to make your presentation more impactful. You can also convert your slides into a video presentation by adding transitions. This feature can be particularly useful for remote presentations, where visual engagement is key.
Top features of Simplified:
Designed for team collaboration
Allows customization of fonts, colors, and textures
Can convert slides into video presentations
7. Sendsteps
Sendsteps is a drag-and-drop AI presentation maker that simplifies the creation process. It's not just about creating slides; it's about creating an interactive experience for your audience. With Sendsteps, you can add interactive elements such as polls, SMS voting, quizzes, etc., to your presentation, making it more engaging and interactive.
One of the standout features of Sendsteps is its multilingual support. You can create presentations in more than 11 languages, including Spanish, Italian, Portuguese, French, and Dutch. This makes it a great tool for international teams or for presentations to a global audience.
Top features of Sendsteps:
Drag-and-drop interface
Offers interactive elements like polls, SMS voting, quizzes
Supports creation of presentations in more than 11 languages
Prezi is a powerful AI presentation maker that can transform your ordinary slides into impactful presentations. It's not just about adding slides and text; it's about creating a narrative that captivates your audience. With Prezi, you can add a dynamic flow to your presentation, making it more engaging and memorable.
However, Prezi offers limited customization options after you choose a template. This means that while you can create a stunning presentation quickly, you may not have as much control over the final look and feel. Despite this, Prezi is a great tool for those who want to create a professional presentation quickly and easily.
Top features of Prezi:
Transforms ordinary slides into impactful presentations
Offers limited customization options after template selection
Visme is a user-friendly AI presentation maker that helps you create impressive presentations quickly. It offers over 50 presentation templates, but you can easily customize these templates to make your presentation unique. This means you can start with a professional design and then add your own personal touch.
Visme also provides a wide range of graphic assets and pre-installed widgets to help you enhance your presentation. Whether you want to add charts, maps, or videos, Visme has you covered.
Top features of Visme:
Offers over 50 customizable presentation templates
Provides a wide range of graphic assets and pre-installed widgets
Kroma is a popular AI presentation tool used by large organizations such as Apple and eBay. It gives you access to over a million creative assets and numerous data visualization elements, allowing you to create a visually stunning presentation. Whether you're presenting data, sharing a project update, or pitching a new idea, Kroma can help you do it.
One of the standout features of Kroma is its integration with MS PowerPoint and Apple's Keynote. This means you can easily import your existing presentations and enhance them with Kroma's powerful features.
Top features of Kroma:
Used by large organizations like Apple and eBay
Provides access to over a million creative assets and data visualization elements
Can be easily integrated with MS PowerPoint and Apple's Keynote
10 Best AI Game Generators (November 2023)
10 Best AI Voice Changer Tools (November 2023)
Alex McFarland is a Brazil-based writer who covers the latest developments in artificial intelligence. He has worked with top AI companies and publications across the globe.
You may like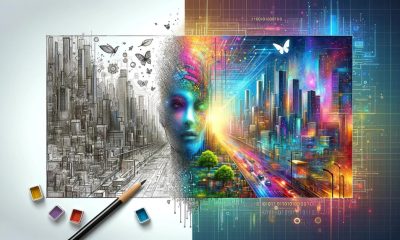 5 Best Sketch to Image AI Rendering Tools (November 2023)
10 Best AI Email Generators (November 2023)
10 Best Sales Engagement Platforms (November 2023)
10 Best Password Manager Tools (November 2023)
6 Best AI Tools to Create YouTube Shorts from Existing Videos
10 Best AI Scheduling Assistants (November 2023)
Recent Posts
Bridging the Gap Between AI and Neuromorphic Computing
Will Large Language Models End Programming?
How Can AI Help Reduce the Costs of Healthcare?
Nvidia's H200 GPU is a Milestone in AI Technology
Alper Tekin, Chief Product Officer at Findem – Interview Series