We use cookies to improve your experience on our site and to show you personalised advertising. To find out more, read our privacy policy and cookie policy
Current students
Learning Co-Op
Assessments
Oral presentations
This resource describes what oral presentations are and suggests strategies for effective planning and presentation
What is an oral presentation?
Oral presentations , also known as public speaking or simply presentations, consist of an individual or group verbally addressing an audience on a particular topic. The aim of this is to educate, inform, entertain or present an argument. Oral presentations are seen within workplaces, classrooms and even at social events such as weddings. An oral presentation at university assesses the presenter's ability to communicate relevant information effectively in an interesting and engaging manner.
Group presentations
In some instances, you may be required to present as part of a group to test your ability to work as a member of a team. Working within a group can sometimes be a challenge or a great success. To understand how to effectively work in a group, take a look at our Group Work resource.
Divide the topic of your presentation into subtopics, and allocate one to each group member. Doing this will ensure that the workload is evenly shared and that everyone takes part in the assessment.
Rehearse together as a group. Although it may seem easy for each group member to go off and cover their own section alone, not having regular group meetings or rehearsals will cause your presentation to appear disjointed.
Ensure the presentation is consistent by using a consistent style for your visual aids. If the visual aids your group uses are not consistent in format, colour and font styles, it will be clear to the marker that you have not been working as a team.
Use a cloud-based service or platform to create your presentation. Most cloud-based services and platforms have functions that allow you to work on materials remotely from one another. Check out our digital presentation resources to learn more.
Planning and presenting an oral presentation
Planning your oral presentation.
Review the subject outline . Look for all relevant detail that you will need to understand the requirements of the task, including when it is due, the weight of the assessment, and the length of time you have to present. Review the assessment criteria . What are you are being assessed on?
Analyse the task . Determine the purpose of the presentation. Do you need to answer a specific question?
Consider the audience . What are their expectations of your content and delivery?
Brainstorm . Map out everything you already know about the topic. Write out any ideas you can use to interact with the audience, or engage them, and jot down what questions, explanations and information you want the audience to be provided with.
Do the research . Find relevant material, take notes, and remember to keep the references you used.
Organise your ideas . Create a logical presentation so the information flows well.
Pay attention to the language you are using . Presentations should be delivered in spoken or conversational language rather than written language. Spoken language is much easier for your audience to follow.
Image transcription
Audience interaction and engagement
Even if it isn't a specific requirement, it is good practice to engage the audience and/or to have them interact during your presentation. Examples of ways to ensure audience interaction are:
Asking questions, testing the audience, providing a quiz.
Allowing the audience to ask questions.
Providing handouts – consider a 'fill in the blank' document that goes hand-in-hand with a slideshow or the information you are presenting.
Asking someone to volunteer if there are demonstrations.
Providing small gift bags with information and some lollies.
Using visual aids
In many oral presentation assessments you will be allowed or required to use visual aids, such as slides, images or props, to add an interesting feature and engage the audience. Keep your visual aids clear and to the point, and ensure that they are easily readable by your audience.
NOTE: Don't forget to save your visual material on a USB flash drive so that you can easily access it through the class computer (if applicable), and have a back-up if you need to submit it in class or print it out.
Preparing to present
Speak slowly and clearly.
Don't read off your palm cards.
Maintain eye contact with the audience.
Maintain good posture so you can be clearly heard.
Use natural hand gestures.
Use a natural tone of voice.
Practice to improve your confidence.
Practice pronunciation of difficult words by breaking them into syllables.
Be mindful of your body language.
Time yourself to make sure you are within the time limits.
It is also important that you use this time to make sure that you are fully prepared. Do you need to collect props? Have you thought about how you will access your visual aids?
Write your speech in dot points
Practice reading aloud
Understand the topic and material, learn the information in your speech, don't just memorise it, this way your presentation sounds more authentic
Remember to smile
Give handouts with more information
On the day of your presentation
On the day of your presentation, you might feel anxious or nervous and that is completely normally. Have confidence in your ability, the presentation you have planned, and the preparation you have done!
Further resources
Creating digital presentations
Microsoft PowerPoint
Cloud computing

24 Oral Presentations
Many academic courses require students to present information to their peers and teachers in a classroom setting. This is usually in the form of a short talk, often, but not always, accompanied by visual aids such as a power point. Students often become nervous at the idea of speaking in front of a group.
This chapter is divided under five headings to establish a quick reference guide for oral presentations.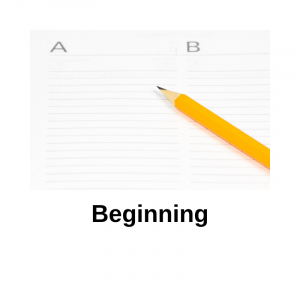 A beginner, who may have little or no experience, should read each section in full.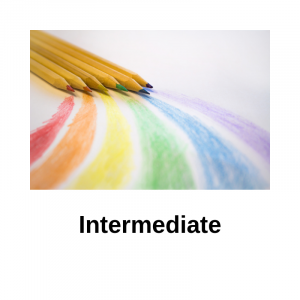 For the intermediate learner, who has some experience with oral presentations, review the sections you feel you need work on.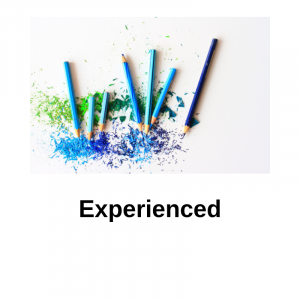 The Purpose of an Oral Presentation
Generally, oral presentation is public speaking, either individually or as a group, the aim of which is to provide information, entertain, persuade the audience, or educate. In an academic setting, oral presentations are often assessable tasks with a marking criteria. Therefore, students are being evaluated on their capacity to speak and deliver relevant information within a set timeframe. An oral presentation differs from a speech in that it usually has visual aids and may involve audience interaction; ideas are both shown and explained . A speech, on the other hand, is a formal verbal discourse addressing an audience, without visual aids and audience participation.
Types of Oral Presentations
Individual presentation.
Breathe and remember that everyone gets nervous when speaking in public. You are in control. You've got this!
Know your content. The number one way to have a smooth presentation is to know what you want to say and how you want to say it. Write it down and rehearse it until you feel relaxed and confident and do not have to rely heavily on notes while speaking.
Eliminate 'umms' and 'ahhs' from your oral presentation vocabulary. Speak slowly and clearly and pause when you need to. It is not a contest to see who can race through their presentation the fastest or fit the most content within the time limit. The average person speaks at a rate of 125 words per minute. Therefore, if you are required to speak for 10 minutes, you will need to write and practice 1250 words for speaking. Ensure you time yourself and get it right.
Ensure you meet the requirements of the marking criteria, including non-verbal communication skills. Make good eye contact with the audience; watch your posture; don't fidget.
Know the language requirements. Check if you are permitted to use a more casual, conversational tone and first-person pronouns, or do you need to keep a more formal, academic tone?
Group Presentation
All of the above applies, however you are working as part of a group. So how should you approach group work?
Firstly, if you are not assigned to a group by your lecturer/tutor, choose people based on their availability and accessibility. If you cannot meet face-to-face you may schedule online meetings.
Get to know each other. It's easier to work with friends than strangers.
Also consider everyone's strengths and weaknesses. This will involve a discussion that will often lead to task or role allocations within the group, however, everyone should be carrying an equal level of the workload.
Some group members may be more focused on getting the script written, with a different section for each team member to say. Others may be more experienced with the presentation software and skilled in editing and refining power point slides so they are appropriate for the presentation. Use one visual aid (one set of power point slides) for the whole group. Take turns presenting information and ideas.
Be patient and tolerant with each other's learning style and personality. Do not judge people in your group based on their personal appearance, sexual orientation, gender, age, or cultural background.
Rehearse as a group, more than once. Keep rehearsing until you have seamless transitions between speakers. Ensure you thank the previous speaker and introduce the one following you. If you are rehearsing online, but have to present in-person, try to schedule some face-to-face time that will allow you to physically practice using the technology and classroom space of the campus.
For further information on working as a group see:
Working as a group – my.UQ – University of Queensland
Writing Your Presentation
Approach the oral presentation task just as you would any other assignment. Review the available topics, do some background reading and research to ensure you can talk about the topic for the appropriate length of time and in an informed manner. Break the question down as demonstrated in Chapter 17 Breaking Down an Assignment. Where it differs from writing an essay is that the information in the written speech must align with the visual aid. Therefore, with each idea, concept or new information you write, think about how this might be visually displayed through minimal text and the occasional use of images. Proceed to write your ideas in full, but consider that not all information will end up on a power point slide. After all, it is you who are doing the presenting , not the power point. Your presentation skills are being evaluated; this may include a small percentage for the actual visual aid. This is also why it is important that EVERYONE has a turn at speaking during the presentation, as each person receives their own individual grade.
Using Visual Aids
A whole chapter could be written about the visual aids alone, therefore I will simply refer to the key points as noted by my.UQ
To keep your audience engaged and help them to remember what you have to say, you may want to use visual aids, such as slides.
When designing slides for your presentation, make sure:
any text is brief, grammatically correct and easy to read. Use dot points and space between lines, plus large font size (18-20 point).
Resist the temptation to use dark slides with a light-coloured font; it is hard on the eyes
if images and graphs are used to support your main points, they should be non-intrusive on the written work
Images and Graphs
Your audience will respond better to slides that deliver information quickly – images and graphs are a good way to do this. However, they are not always appropriate or necessary.
When choosing images, it's important to find images that:
support your presentation and aren't just decorative
are high quality, however, using large HD picture files can make the power point file too large overall for submission via Turnitin
you have permission to use (Creative Commons license, royalty-free, own images, or purchased)
suggested sites for free-to-use images: Openclipart – Clipping Culture ; Beautiful Free Images & Pictures | Unsplash ; Pxfuel – Royalty free stock photos free download ; When we share, everyone wins – Creative Commons
This is a general guide. The specific requirements for your course may be different. Make sure you read through any assignment requirements carefully and ask your lecturer or tutor if you're unsure how to meet them.
Using Visual Aids Effectively
Too often, students make an impressive power point though do not understand how to use it effectively to enhance their presentation.
Rehearse with the power point.
Keep the slides synchronized with your presentation; change them at the appropriate time.
Refer to the information on the slides. Point out details; comment on images; note facts such as data.
Don't let the power point just be something happening in the background while you speak.
Write notes in your script to indicate when to change slides or which slide number the information applies to.
Pace yourself so you are not spending a disproportionate amount of time on slides at the beginning of the presentation and racing through them at the end.
Practice, practice, practice.
Nonverbal Communication
It is clear by the name that nonverbal communication are the ways that we communicate without speaking. Many people are already aware of this, however here are a few tips that relate specifically to oral presentations.
Being confident and looking confident are two different things. Fake it until you make it.
Avoid slouching or leaning – standing up straight instantly gives you an air of confidence.
Move! When you're glued to one spot as a presenter, you're not perceived as either confident or dynamic. Use the available space effectively, though do not exaggerate your natural movements so you look ridiculous.
If you're someone who "speaks with their hands", resist the urge to constantly wave them around. They detract from your message. Occasional gestures are fine.
Be animated, but don't fidget. Ask someone to watch you rehearse and identify if you have any nervous, repetitive habits you may be unaware of, for example, constantly touching or 'finger-combing' your hair, rubbing your face.
Avoid 'voice fidgets' also. If you needs to cough or clear your throat, do so once then take a drink of water.
Avoid distractions. No phone turned on. Water available but off to one side.
Keep your distance. Don't hover over front-row audience members; this can be intimidating.
Have a cheerful demeaner. You do not need to grin like a Cheshire cat throughout the presentation, yet your facial expression should be relaxed and welcoming.
Maintain an engaging TONE in your voice. Sometimes it's not what you're saying that is putting your audience to sleep, it's your monotonous tone. Vary your tone and pace.
Don't read your presentation – PRESENT it! Internalize your script so you can speak with confidence and only occasionally refer to your notes if needed.
Lastly, make good eye contact with your audience members so they know you are talking with them, not at them. You're having a conversation. Watch the link below for some great speaking tips, including eye contact.
Below is a video of some great tips about public speaking from Amy Wolff at TEDx Portland [1]
Wolff. A. [The Oregonion]. (2016, April 9). 5 public speaking tips from TEDxPortland speaker coach [Video]. YouTube. https://www.youtube.com/watch?v=JNOXZumCXNM&ab_channel=TheOregonian ↵
communication of thought by word
Academic Writing Skills Copyright © 2021 by Patricia Williamson is licensed under a Creative Commons Attribution-NonCommercial-ShareAlike 4.0 International License , except where otherwise noted.
Share This Book
Conferences
Oral Presentations
Virtual Presentations
Poster Presentations
Proceedings
What is an Oral Presentation?
Oral presentations are forms of effective verbal communication that may be accompanied by slides. It is critical that you do  not  read your slides as your presentation; slides help you make a point, but do not replace your verbal communication. Presenters should not write out their presentations on slides or itemize all their points on a slide—this detracts from the engagement with the audience. If your head is always turned to your slides or looking down at your laptop, you will not deliver a powerful presentation.
Guidelines for presentation
Consider the sequence and relevancy of your slides.  A current slide should build a path to next slide
Use graphs and charts  to illustrate your prominent points. They will help the audience to clearly understand the content.
Make it simple . Too much fancy graphs and charts with huge data and numbers will confuse the audience. Don't use flash, gif images and fancy colors. The audience will only remember those effects, not your message. Make it simple!
Use the 6-6-6 rule:  (maximum 6 words per bullet, maximum 6 bullets per slide, and maximum 6 text slides in a row). The fewest words with effective imagery will have the most powerful effect.
Use high-contrast, easy-to-read fonts  that are common to most computers. Do not use ALL CAPS, italics, and other enhancements that clutter and distract. A good guideline is a minimum of 30-point font.
Presenting Effectively
Please follow the guidelines below to make your presentation effective.  The tips below will help you to keep the audience interested throughout your presentation.
Think of your presentation as a story . Try to tell a story about the ideas you are conveying, rather than listing statistics and lists of information. Organize your thoughts and develop clear transitions between slides.
Consider the use visual aids—are they useful?  Do they add to your presentation or detract from it?  Visual aids such as slides can help attract and hold an audience's attention and help to reinforce what you say as well as help you keep on track with your presentation. However, visual aids are not always useful and sometimes detract from careful listening. Carefully determine whether your presentation is enhanced by visual aids or not. Again, the visual component should only illustrate and enhance your words.
Things to do before presentation at a conference to prevent technical delays/issues
Ensure that you are available at least 30 minutes before the session starts on the day of the conference .
All presentations must run on Windows operating system – the Laptop and the Presentations MUST be submitted to the IT table 15 minutes in advance to ensure that the sessions run according to schedule without any delays.
Bring an extra-copy of your presentation to the conference on a USB media storage device. This copy is to be used as a backup if required.
Make sure the USB media storage device and your presentation file are properly labeled with your name, presentation day, and time
Send your final presentation via email to the organizing committee by the prescribed deadline
If you need special arrangements (Different operating system, videos to be displayed etc.,) you should make that known to the organizing committee by the presentation submission deadline.
Please note that the organizing committee will not be held responsible for any technical issues occurring due to late communication.
Technical Assistance for your presentation
Technical assistance will be provided during your presentation All presentations must run on Windows operating system – a Laptop and the Multimedia Projector will be available. The Microsoft PowerPoint is the recommended software to be used. A SMART pointer will be provided to run your presentation on the screen.
Important tips, information and guideline for Oral presentations
Guidelines for the presentation sides Technical assistance will be provided during your presentation All presentations must run on Windows operating system – a Laptop and the Multimedia Projector will be available. The Microsoft PowerPoint is the recommended software to be used. A SMART pointer will be provided to run your presentation on the screen.
Abstracts and papers will be published in conference proceedings
Submit your paper for peer review to the supporting Journals
Evaluation of the Presentations
Login/register, don't have account yet, forget password, remember your password, already have account.
Search form
Speaking exams
Typical speaking tasks
Oral presentation
Giving an oral presentation as part of a speaking exam can be quite scary, but we're here to help you. Watch two students giving presentations and then read the tips carefully. Which tips do they follow? Which ones don't they follow?
Instructions
Watch the video of two students doing an oral presentation as part of a speaking exam. Then read the tips below.
Melissa: Hi, everyone! Today I would like to talk about how to become the most popular teen in school.
Firstly, I think getting good academic results is the first factor to make you become popular since, having a good academic result, your teacher will award you in front of your schoolmates. Then, your schoolmates will know who you are and maybe they would like to get to know you because they want to learn something good from you.
Secondly, I think participating in school clubs and student unions can help to make you become popular, since after participating in these school clubs or student union, people will know who you are and it can help you to make friends all around the school, no matter senior forms or junior forms.
In conclusion, I think to become the most popular teen in school we need to have good academic results and also participate in school clubs and student union. Thank you!
Kelvin: Good evening, everyone! So, today I want to talk about whether the sale of cigarettes should be made illegal.
As we all know, cigarettes are not good for our health, not only oneself but also other people around. Moreover, many people die of lung cancer every year because of smoking cigarettes.
But, should the government make it illegal? I don't think so, because Hong Kong is a place where people can enjoy lots of freedom and if the government banned the sale of cigarettes, many people would disagree with this and stand up to fight for their freedom.
Moreover, Hong Kong is a free market. If there's such a huge government intervention, I think it's not good for Hong Kong's economy.
So, if the government wants people to stop smoking cigarettes, what should it do? I think the government can use other administrative ways to do so, for example education and increasing the tax on cigarettes. Also, the government can ban the smokers smoking in public areas. So, this is the end of my presentation. Thank you.
It's not easy to give a good oral presentation but these tips will help you. Here are our top tips for oral presentations.
Use the planning time to prepare what you're going to say. 
If you are allowed to have a note card, write short notes in point form.
Use more formal language.
Use short, simple sentences to express your ideas clearly.
Pause from time to time and don't speak too quickly. This allows the listener to understand your ideas. Include a short pause after each idea.
Speak clearly and at the right volume.
Have your notes ready in case you forget anything.
Practise your presentation. If possible record yourself and listen to your presentation. If you can't record yourself, ask a friend to listen to you. Does your friend understand you?
Make your opinions very clear. Use expressions to give your opinion .
Look at the people who are listening to you.
Write out the whole presentation and learn every word by heart. 
Write out the whole presentation and read it aloud.
Use very informal language.
Only look at your note card. It's important to look up at your listeners when you are speaking.
Useful language for presentations
Explain what your presentation is about at the beginning:
I'm going to talk about ... I'd like to talk about ... The main focus of this presentation is ...
Use these expressions to order your ideas:
First of all, ... Firstly, ... Then, ... Secondly, ... Next, ... Finally, ... Lastly, ... To sum up, ... In conclusion, ...
Use these expressions to add more ideas from the same point of view:
In addition, ... What's more, ... Also, ... Added to this, ...
To introduce the opposite point of view you can use these words and expressions:
However, ... On the other hand, ... Then again, ...
Example presentation topics
Violent computer games should be banned.
The sale of cigarettes should be made illegal.
Homework should be limited to just two nights a week.
Should school students be required to wear a school uniform?
How to become the most popular teen in school.
Dogs should be banned from cities.
Check your language: ordering - parts of a presentation
Check your understanding: grouping - useful phrases, worksheets and downloads.
Do you think these tips will help you in your next speaking exam? Remember to tell us how well you do in future speaking exams!  
Sign up to our newsletter for LearnEnglish Teens
We will process your data to send you our newsletter and updates based on your consent. You can unsubscribe at any time by clicking the "unsubscribe" link at the bottom of every email. Read our privacy policy for more information.
Oral Presentation
TRANS DISCIPLINARY SKILL: Oral Presentations
DEFINITION : An oral presentation is a method of communicating information verbally supported by images, visual aids and/or technology. The information can be delivered as group discussions, speeches, debates and class presentations. Presentations can be delivered individually or as part of a group.
STUDENT LEARNING OUTCOME: Students will be able to effectively communicate orally in a wide variety of situations for a specific purpose and audience.
FORM / STRUCTURE IN APPLICATION AT NIS:
Identify the purpose – To inform – To persuade – To justify – To entertain (etc)
Identify the audience – Who is my audience? How do I know? – How does my audience impact my approach? – Does the audience match my purpose? – Is the language and content appropriate for the audience and purpose? – How do the audience and the purpose impact structure? – How do the audience and the purpose impact the content?
Devise a title? (If appropriate ie formal presentation ) – Attention grabbing – Relevant – Succinct
Organisation: – may be similar in structure to an essay, or vary depending on audience and purpose
Choice of appropriate technology from a variety of presentation modes (SEE "DIGITAL PRESENTATION OF INFORMATION" FOR SPECIFIC DETAILS): – iMovie – Prezi – SAM animation – Podcasts – Keynote – iBook
Techniques: – use of note cards – maintaining eye contact – tone of voice – fluency
Explicit expectations for during / after the presentation – Discussion (including question and answer) – Peer assessment – Action (what is the expected outcome of the oral presentation? should the audience be moved to action? engage in a response? follow up with questions? etc.)
PROCESSES FOR HOW THIS IS TAUGHT AT NIS:
Effective speaking strategies  (as appropriate) : – use of metaphors / similes / analogies – repetition for effect – quotes / references to justify evidence – collective "WE" (as appropriate) – "YOU" to lend a personal touch (as appropriate) – pregnant pauses / wait time – rhetorical questions – anecdotes – planned emphasis of the most essential ideas
NOTE: Presentations should not be limited to formal or pre-planned communication. Oral discussion should include strategies to engage all students. – Random selection (ie popsicle sticks with names) – Impromptu responses – Roles within a group; rotation of those roles – Round Robin
Presentation Skills https://novoresume.com/career-blog/communication-skills#public-speaking
Academic Development Centre
Oral presentations
Using oral presentations to assess learning
Introduction.
Oral presentations are a form of assessment that calls on students to use the spoken word to express their knowledge and understanding of a topic. It allows capture of not only the research that the students have done but also a range of cognitive and transferable skills.
Different types of oral presentations
A common format is in-class presentations on a prepared topic, often supported by visual aids in the form of PowerPoint slides or a Prezi, with a standard length that varies between 10 and 20 minutes. In-class presentations can be performed individually or in a small group and are generally followed by a brief question and answer session.
Oral presentations are often combined with other modes of assessment; for example oral presentation of a project report, oral presentation of a poster, commentary on a practical exercise, etc.
Also common is the use of PechaKucha, a fast-paced presentation format consisting of a fixed number of slides that are set to move on every twenty seconds (Hirst, 2016). The original version was of 20 slides resulting in a 6 minute and 40 second presentation, however, you can reduce this to 10 or 15 to suit group size or topic complexity and coverage. One of the advantages of this format is that you can fit a large number of presentations in a short period of time and everyone has the same rules. It is also a format that enables students to express their creativity through the appropriate use of images on their slides to support their narrative.
When deciding which format of oral presentation best allows your students to demonstrate the learning outcomes, it is also useful to consider which format closely relates to real world practice in your subject area.
What can oral presentations assess?
The key questions to consider include:
what will be assessed?
who will be assessing?
This form of assessment places the emphasis on students' capacity to arrange and present information in a clear, coherent and effective way' rather than on their capacity to find relevant information and sources. However, as noted above, it could be used to assess both.
Oral presentations, depending on the task set, can be particularly useful in assessing:
knowledge skills and critical analysis
applied problem-solving abilities
ability to research and prepare persuasive arguments
ability to generate and synthesise ideas
ability to communicate effectively
ability to present information clearly and concisely
ability to present information to an audience with appropriate use of visual and technical aids
time management
interpersonal and group skills.
When using this method you are likely to aim to assess a combination of the above to the extent specified by the learning outcomes. It is also important that all aspects being assessed are reflected in the marking criteria.
In the case of group presentation you might also assess:
level of contribution to the group
ability to contribute without dominating
ability to maintain a clear role within the group.
See also the ' Assessing group work Link opens in a new window ' section for further guidance.
As with all of the methods described in this resource it is important to ensure that the students are clear about what they expected to do and understand the criteria that will be used to asses them. (See Ginkel et al, 2017 for a useful case study.)
Although the use of oral presentations is increasingly common in higher education some students might not be familiar with this form of assessment. It is important therefore to provide opportunities to discuss expectations and practice in a safe environment, for example by building short presentation activities with discussion and feedback into class time.
Individual or group
It is not uncommon to assess group presentations. If you are opting for this format:
will you assess outcome or process, or both?
how will you distribute tasks and allocate marks?
will group members contribute to the assessment by reporting group process?
Assessed oral presentations are often performed before a peer audience - either in-person or online. It is important to consider what role the peers will play and to ensure they are fully aware of expectations, ground rules and etiquette whether presentations take place online or on campus:
will the presentation be peer assessed? If so how will you ensure everyone has a deep understanding of the criteria?
will peers be required to interact during the presentation?
will peers be required to ask questions after the presentation?
what preparation will peers need to be able to perform their role?
how will the presence and behaviour of peers impact on the assessment?
how will you ensure equality of opportunities for students who are asked fewer/more/easier/harder questions by peers?
Hounsell and McCune (2001) note the importance of the physical setting and layout as one of the conditions which can impact on students' performance; it is therefore advisable to offer students the opportunity to familiarise themselves with the space in which the presentations will take place and to agree layout of the space in advance.
Good practice
As a summary to the ideas above, Pickford and Brown (2006, p.65) list good practice, based on a number of case studies integrated in their text, which includes:
make explicit the purpose and assessment criteria
use the audience to contribute to the assessment process
record [audio / video] presentations for self-assessment and reflection (you may have to do this for QA purposes anyway)
keep presentations short
consider bringing in externals from commerce / industry (to add authenticity)
consider banning notes / audio visual aids (this may help if AI-generated/enhanced scripts run counter to intended learning outcomes)
encourage students to engage in formative practice with peers (including formative practice of giving feedback)
use a single presentation to assess synoptically; linking several parts / modules of the course
give immediate oral feedback
link back to the learning outcomes that the presentation is assessing; process or product.
Neumann in Havemann and Sherman (eds., 2017) provides a useful case study in chapter 19: Student Presentations at a Distance, and Grange & Enriquez in chapter 22: Moving from an Assessed Presentation during Class Time to a Video-based Assessment in a Spanish Culture Module.
Diversity & inclusion
Some students might feel more comfortable or be better able to express themselves orally than in writing, and vice versa . Others might have particular difficulties expressing themselves verbally, due for example to hearing or speech impediments, anxiety, personality, or language abilities. As with any other form of assessment it is important to be aware of elements that potentially put some students at a disadvantage and consider solutions that benefit all students.
Academic integrity
Oral presentations present relative low risk of academic misconduct if they are presented synchronously and in-class. Avoiding the use of a script can ensure that students are not simply reading out someone else's text or an AI generated script, whilst the questions posed at the end can allow assessors to gauge the depth of understanding of the topic and structure presented. (Click here for further guidance on academic integrity .)
Recorded presentations (asynchronous) may be produced with help, and additional mechanisms to ensure that the work presented is their own work may be beneficial - such as a reflective account, or a live Q&A session. AI can create scripts, slides and presentations, copy real voices relatively convincingly, and create video avatars, these tools can enable students to create professional video content, and may make this sort of assessment more accessible. The desirability of such tools will depend upon what you are aiming to assess and how you will evaluate student performance.
Student and staff experience
Oral presentations provide a useful opportunity for students to practice skills which are required in the world of work. Through the process of preparing for an oral presentation, students can develop their ability to synthesise information and present to an audience. To improve authenticity the assessment might involve the use of an actual audience, realistic timeframes for preparation, collaboration between students and be situated in realistic contexts, which might include the use of AI tools.
As mentioned above it is important to remember that the stress of presenting information to a public audience might put some students at a disadvantage. Similarly non-native speakers might perceive language as an additional barrier. AI may reduce some of these challenges, but it will be important to ensure equal access to these tools to avoid disadvantaging students. Discussing criteria and expectations with your students, providing a clear structure, ensuring opportunities to practice and receive feedback will benefit all students.
Some disadvantages of oral presentations include:
anxiety - students might feel anxious about this type of assessment and this might impact on their performance
time - oral assessment can be time consuming both in terms of student preparation and performance
time - to develop skill in designing slides if they are required; we cannot assume knowledge of PowerPoint etc.
lack of anonymity and potential bias on the part of markers.
From a student perspective preparing for an oral presentation can be time consuming, especially if the presentation is supported by slides or a poster which also require careful design.
From a teacher's point of view, presentations are generally assessed on the spot and feedback is immediate, which reduces marking time. It is therefore essential to have clearly defined marking criteria which help assessors to focus on the intended learning outcomes rather than simply on presentation style.
Useful resources
Joughin, G. (2010). A short guide to oral assessment . Leeds Metropolitan University/University of Wollongong http://eprints.leedsbeckett.ac.uk/2804/
Race, P. and Brown, S. (2007). The Lecturer's Toolkit: a practical guide to teaching, learning and assessment. 2 nd edition. London, Routledge.
Annotated bibliography
Class participation
Concept maps
Essay variants: essays only with more focus
briefing / policy papers
research proposals
articles and reviews
essay plans
Film production
Laboratory notebooks and reports
Objective tests
short-answer
multiple choice questions
Patchwork assessment
Creative / artistic performance
learning logs
learning blogs
Simulations
Work-based assessment
Reference list
My Information Skills
Oral presentations.
Organise your time
Record your sources
The assignment
Analyse the topic: instruction words
Analyse the topic: important words
Analyse the topic: finding more keywords
Introduction to mind mapping
Create a mind map
Identify search tools
Cyber safety
Develop a search strategy
AND, OR, NOT
Search the library catalogue
Finding items on the shelves
Place reservations
Search for e-books
Search for streaming videos
Other library catalogues
What is an online database?
Databases vs. the Internet
Logging into databases
Searching databases
Searching the Internet
Evaluate a print resource
Peer-reviewed journals
Journal vs. magazine
Evaluate a website
Choose a suitable format
Your audience
Improve your writing
Cover sheets
Why do you need to reference?
Quoting, paraphrasing, summarising and generalising
Personal knowledge and common knowledge
Finding bibliographic data
Referencing styles
Harvard in-text citations
Harvard end-text citations
Examples - books with one author
Examples - books with multiple authors
Examples - journal and magazine articles
Examples - newspaper articles
Examples - online database articles
Examples - online documents
Examples - online images, graphs and tables
Examples - websites
Examples - works of art
Reference lists
Abbreviations used in citations
Referencing tools
An oral presentation involves speaking in front of the class or a group of people.
The aim of an oral presentation is to:
present your work with evidence organised in a logical order
stay within a set time, e.g. 10 minutes
persuade your audience to agree with your point of view.
It is important to engage your audience using various visual aids, such as
diagrams, charts, posters, props (examples of work)
PowerPoint or other slideshow software
short video to demonstrate a point or explain an idea
Appropriate body language and use of voice is important to convey meaning and keep your audience attentive.
Just like written work, a presentation has three main sections :
The introduction
Capture their attention and gain control through humour, a funny story or ask a question
Give a summary of the content of your talk, and any special bias or pathway you intend taking
Give general information and background on your topic.
Develop your argument, present your point of view
Back up your ideas with examples
Direct the audience to the aspects you want them to notice such as facts and statistics.
The conclusion
Summarise the key elements you've highlighted
Include a 'take home message' e.g. "In conclusion... " "To summarise..." "I challenge you to..."
For more information see TAFE SA libraries' study guide on Presentations .
Before your presentation:
During your presentation:
After your presentation:
Thank your audience for their attendance and attention.
Give out any handouts. If you give them out before, or during, your presentation, it can distract your listeners.
Distribute evaluation forms. Encourage your peers to give you feedback, so that you can improve.
Media are images, soundtracks, video clips and other formats other than text. Various media can be be found on the Internet to add to your presentations. Don't forget to acknowledge media that you have sourced from elsewhere.
You can create your own media to include in your multimedia presentations. Your campus library may have the following equipment for loan:
Digital video and still cameras
MP3 recorders and players
DVD readers
Data projectors
Your lecturer may need to sign an Equipment Request Form for expensive equipment.
There may be strict borrowing times for some types of equipment.
You may also need to book the equipment in advance.
Ask for instructions if you are unsure of how to use the equipment.
Presentation software uses images, charts, images, sound and even videos to enable you to create a dynamic multimedia presentation.
You can use other people's media in a presentation, or you can create your own. Don't forget to provide citations for media that you do not create yourself.
There are many brands of presentation software
Prezi - works like one giant virtual whiteboard containing your entire presentation, where you can zoom in and out of sections.
SlideRocket - a collaborative, web-based application that integrates with third parties like Google Docs and Flickr, which is great for pulling live data and content.
Google Slides - are easy to store and share online, and can be downloaded as an app for phones or tablets.
Zoho Show 2.0 - includes live audio chat with presenters.
but the most popular is Microsoft PowerPoint.
See the TAFE SA software guide on Microsoft PowerPoint .
For Microsoft Office 365 training, including PowerPoint, click here .
Here are some tips to make your slideshow presentation more effective.
Blues and greens - relaxed, feel-good colours
Reds and yellows - exciting, happy colours
Use high contrast colours - dark colours with light fonts or vice versa
Use "white space" to make content stand out, and to balance elements; don't crowd your slides
Do not have too many effects
Do not use large amounts of text
No more than 6 dot points per slide. No dot points is better
Font - 28pt to 32pt is a good size
Use bold or different colours to highlight important words
Watch Nancy Duarte's video on Five Rules for Presentations. (4.28 mins)
For more design and text hints, see Steal this Presentation .
<< Previous: Cover sheets
Next: How do I reference my information? >>
Last Updated: Nov 21, 2023 3:59 PM
URL: https://tafesa.libguides.com/myinfoskills
Aarhus University logo
AU Studypedia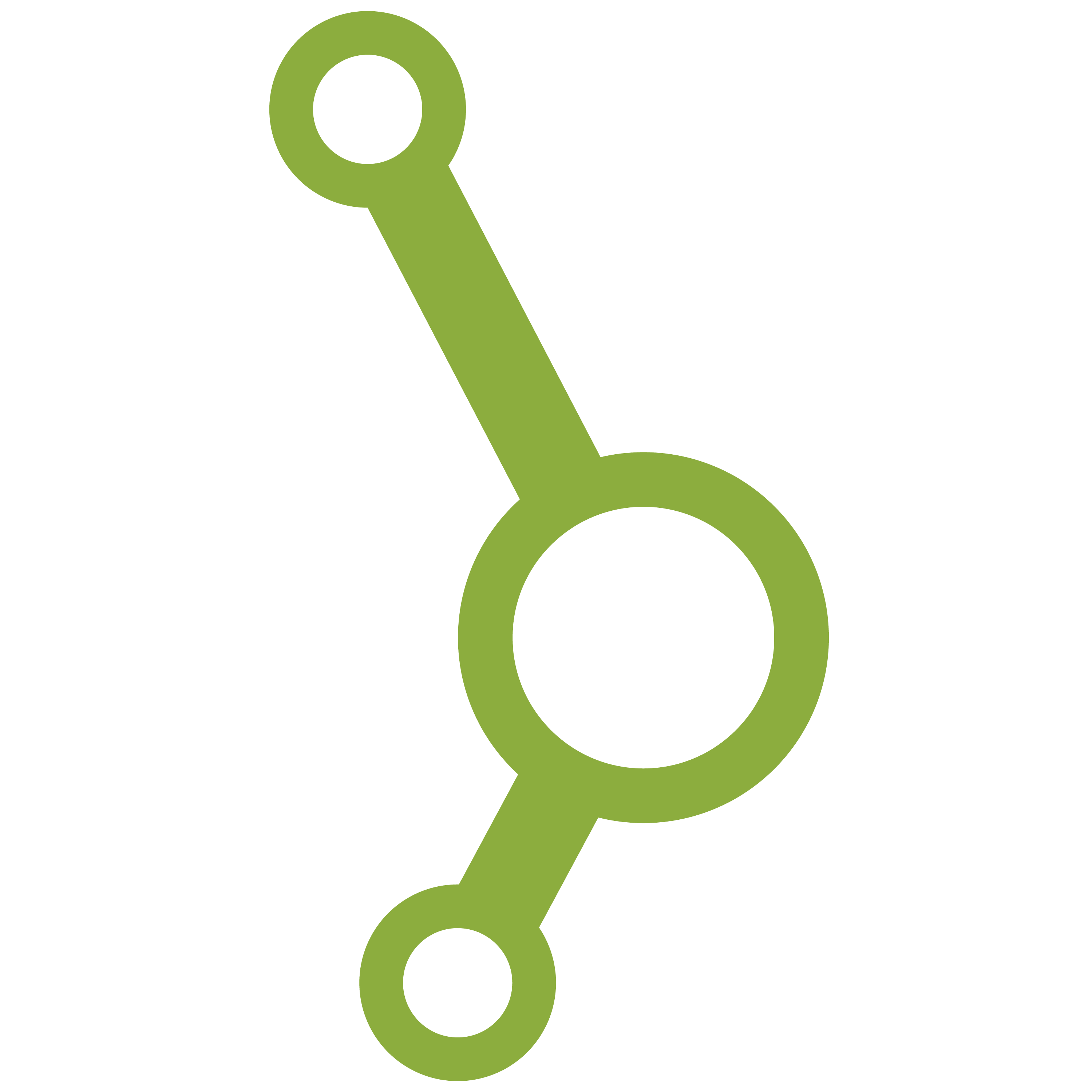 Oral presentation
Mundtlig formidling, do you feel confident when giving oral presentations on academic topics .
It is important to learn and train your skills at communicating orally about a topic in an academic context. This will be useful for exams and when making presentations or contributing to discussions in class.
An oral presentation entails working in-depth with the academic material and you get to practice communicating orally - something you can use in many different contexts, even outside your degree programme.
Nervousness is natural
Many students get nervous when they are to make a presentation – whether in class or for an exam. It is quite natural to get nervous about oral presentations, but there are different degrees of nervousness. Getting to know yourself and your nerves enables you to work actively to control your nervousness and avoid bad experiences in the future.
Prepare a presentation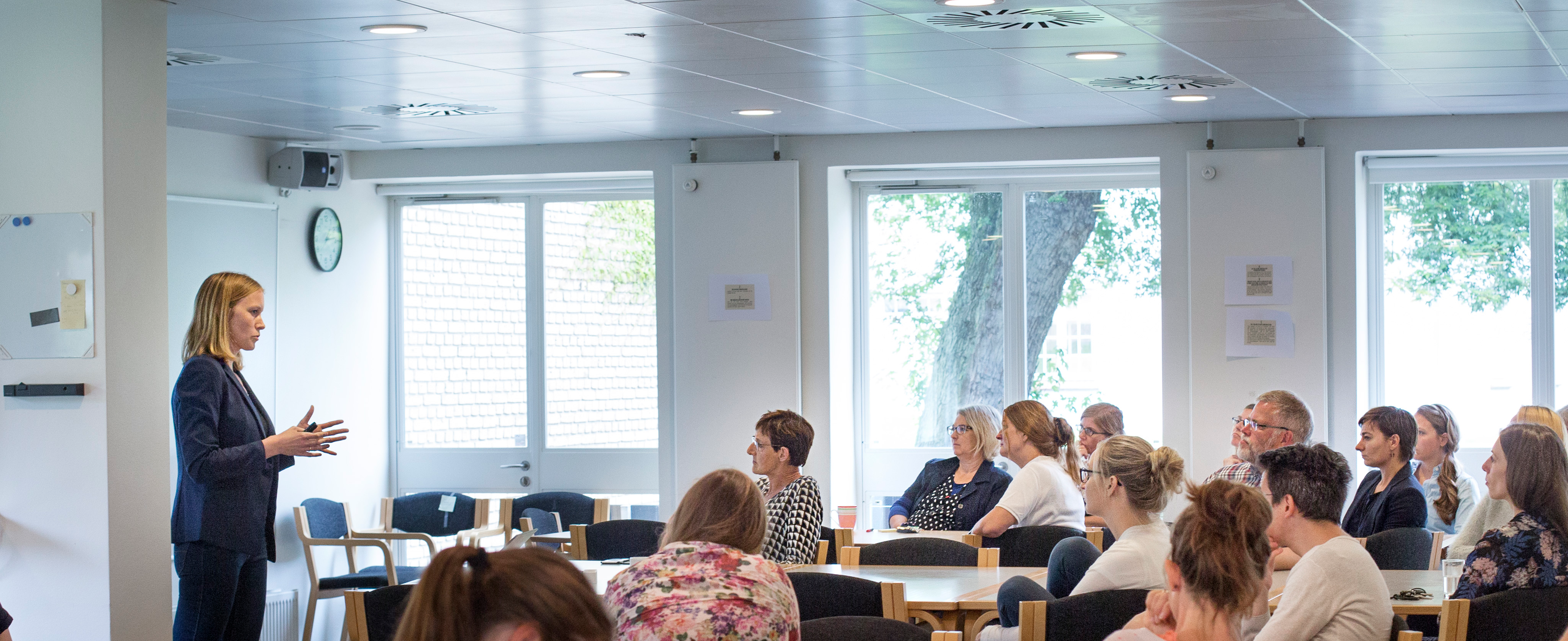 Make a presentation
Nervousness