engineering seminar topics
technical seminar
technical seminar topics
technical seminar topics for cse
Technical Topics
technology topics for presentation
Trending Technologies
30+ Technical Seminar Topics for Presentation: Latest Tech Trends
Share to Facebook
Share to Twitter
Best Technical Seminar Topics for Presentation and Skill Development
Here are 30 emerging technical seminar topics you should consider selecting and adding to your skill set. The links for the PPT presentation for each technical seminar topic are given for your study and reference. You can download them and accordingly draft your own seminar presentation.
1. Cloud Computing
2. Massively Online Open Courses (MOOCs)
3. Software-Defined Networks
4. Quantum Computing
5. Sustainable Materials Management (SMM)
6. Natural User Interfaces
7. Metaverse
8. Information Security
9. 3D Integrated Circuits
10. Artificial Intelligence
11. Universal Memory
12. Blockchain (Cryptocurrency)
13. Computational Biology and Bioinformatics
14. The Internet of Things (IoT)
15. Multi-Core Computing
16. 5G network
17. Smart Home
18. Distributed Computing
19. Data Mining
20. 3D Printing
21. Medical Robotics
22. Computer Vision and Pattern Recognition
23. Gesture Recognition Technology
24. Machine Learning and Intelligent Systems
25. Big Data and Analytics
26. High-Performance Computing
27. Photonics
28. Sports Technology
29. Nanoelectronics
30. E-Waste
31. Data Security and Privacy
That was all about the Trending Technical Seminar Topics in 2022. Hope this article proved useful to you.
Also, check out:
20 Best Seminar Topics for CSE in 2022 (Updated)
Seminar Topics on Top 10 Technology Trends for Next Decade
Latest Mechanical Engineering Seminar Topics (Updated)
Civil Engineering Seminar Topics
Electronics and Communication Seminar Topics
Electrical Engineering Seminar Topics
Share this Article
Subscribe via email, related post.
Like on Facebook
Follow on Twitter
Follow on Slideshare
Follow on Pinterest
Subscribe on Youtube
Trending Seminar Topics
100+ Seminar Topics for Youth, Teenagers, College Students Young people are on a never-ending quest for transcendence, which drives them to want to improve the environment, countries, communities, an...
30+ Technical Seminar Topics for Presentation: Latest Tech Trends Technology is rapidly evolving today, allowing for faster change and progress and accelerating the rate of change. However, it is not just t...
100+ Interesting Biology Presentation Topics with PPT Biology Topics for Presentation & Research Biology is a topic that every school student studies and university student who does major in...
100 PowerPoint Presentation Topics in Hindi (Download PPT) विद्यार्थियों के लिए प्रेजेंटेशन का महत्व प्रेजेंटेशन (presentation) देना शैक्षणिक पाठ्यक्रम का एक महत्वपूर्ण व्यावहारिक पाठ्यक्रम है, ...
100 Interesting Fun Topics for Presentations Fun Topics for Presentations We have prepared for you a fantastic collection of fun topics for presentation with relevant links to the artic...
Recent Seminar Topics
Seminar topics.
💻 Seminar Topics for CSE Computer Science Engineering
⚙️ Seminar Topics for Mechanical Engineering ME
📡 Seminar Topics for ECE Electronics and Communication
⚡️ Seminar Topics for Electrical Engineering EEE
👷🏻 Seminar Topics for Civil Engineering
🏭 Seminar Topics for Production Engineering
💡 Physics Seminar Topics
🌎 Seminar Topics for Environment
⚗️ Chemistry Seminar Topics
📈 Business Seminar Topics
👦🏻 Seminar Topics for Youth
Investigatory Projects Topics
👨🏻‍🔬 Chemistry Investigatory Projects Topics
📧 Contact Us For Seminar Topics
👉🏼Follow us in Slideshare
Presentation Topics
🌍 Environment Related Presentation Topics
⚗️ Inorganic Chemistry Presentation Topics
👨🏻‍🎓 General Presentation Topics
🦚 Hindi Presentation Topics
🪐 Physics Presentation Topics
🧪 Chemistry: Interesting Presentation Topics
🌿 Biology Presentation Topics
🧬 Organic Chemistry Presentation Topics
Speech Topics and Ideas
🦁 Informative and Persuasive Speech Topics on Animals
🚗 Informative and Persuasive Speech Topics on Automotives
💡 Ideas to Choose Right Informative Speech
👩🏻‍🎓 Informative Speech Topics For College Students
🔬 Informative Speech Topics on Science and Technology
120 Presentation Topic Ideas Help You Hook Your Audience
Updated: October 24, 2023
Published: August 09, 2023
Cooking is easy. The puzzle is figuring out what to eat. As soon as you know that, you can get started. The same holds for presentations. The sooner you can whip up a good, informative, and catchy topic, the easier the rest of the process becomes.
Pick a good topic that resonates with you and your audience to set a strong foundation. But select the wrong topic, and it becomes difficult to connect with your audience, find mutual interests, or hold their attention.
So, let's learn how to develop thought-provoking and relevant topics for your presentations. You'll also find some best practices to make your presentation memorable.
Table of Contents
How to Choose a Great Presentation Topic in 5 Steps
120 presentation topic ideas, 5 presentation tips.
4. Choose an appropriate presentation style.
There are many ways to present a topic. Your personality, the topic at hand, and your audience's personas will help you determine which style would best fit you and your audience.
Select a presentation style that will communicate the main idea clearly and have a lasting impact on your audience.
For instance, explore a freeform style presenter by Sir Ken Robinson.
5. Engage with your audience.
Work on your presentation skills to make a strong connection with your audience, get through to them and leave a mark.
Think of the presenter as the link between the topic and the audience. A strong or a weak presenter can make a difference between a presentation being a thriving success or a boring failure.
Hone your skills by engaging and interacting with your audience. Make them feel like a part of the presentation and not just spectators. 70% of marketers have found presentations with interactive content to be more effective than those without.
Here are a few ways you can make your presentation interactive:
Start your speech with uncommon questions to your audience. Involve them from the get-go, like ask to raise their hands if X.
Make eye contact to build credibility and show confidence. Don't stare at your slides or notes. Smile occasionally and talk to the audience directly.
Have an active and confident body language. Don't stand in the same place the entire time. Move around the stage.
Don't be monotonous. Speak as you would to a colleague — with enthusiasm.
Ask close-ended questions in between to keep the audience engaged without losing time. Address them using their names to keep things interesting.
Share personal experiences and stories that your audience will find fascinating and relatable.
Practice thoroughly before you present so you're fluent with the material and delivery.
Energy and excitement can be quite contagious. Make sure you exude enough to spread some to your audience.
Feeling Inspired Yet?
Now you have all the right ingredients for choosing amazing topics and a hundred ideas to drive inspiration from. So, go ahead and start cooking presentations that will blow your audience away.
Don't forget to choose a super-relevant topic and add meaty information. Do it with excitement to make it enjoyable for you and your audience. Best of luck!
Don't forget to share this post!
Related articles.
Get Buyers to Do What You Want: The Power of Temptation Bundling in Sales
How to Create an Engaging 5-Minute Presentation
How to Start a Presentation [+ Examples]
How to Create an Infographic in Under an Hour [+ Free Templates]
17 PowerPoint Presentation Tips to Make More Creative Slideshows [+ Templates]
20 Great Examples of PowerPoint Presentation Design [+ Templates]
How to Create the Best PowerPoint Presentations [Examples & Templates]
The Presenter's Guide to Nailing Your Next PowerPoint
How to Create a Stunning Presentation Cover Page [+ Examples]
How to Easily Create a SlideShare Presentation
Download ten free PowerPoint templates for a better presentation.
Like what you're reading?
Need a good presentation topic? Here are hundreds of them.
Get your team on prezi – watch this on demand video.
Anete Ezera November 04, 2022
If you're looking for good topics for presentations, you've landed on the right page. In this article, you'll find plenty of good presentation topics, tips on choosing the most suitable topic for you, and essential design elements to make your presentation a success. 
Many factors go into an excellent presentation. You need to have confident body language and engage your audience to hold their attention. You also need eye-catching visual aids like images, data visualizations, GIFs, and others (all of which you can find in Prezi ), not to mention a great opening to grab attention and a strong closing line to stay memorable. However, the most essential aspect of your presentation is the topic. It's the core of your presentation, so it has to be strong, insightful, attention-grabbing, and appealing to yourself and your audience in order to evolve into a successful presentation everyone will love.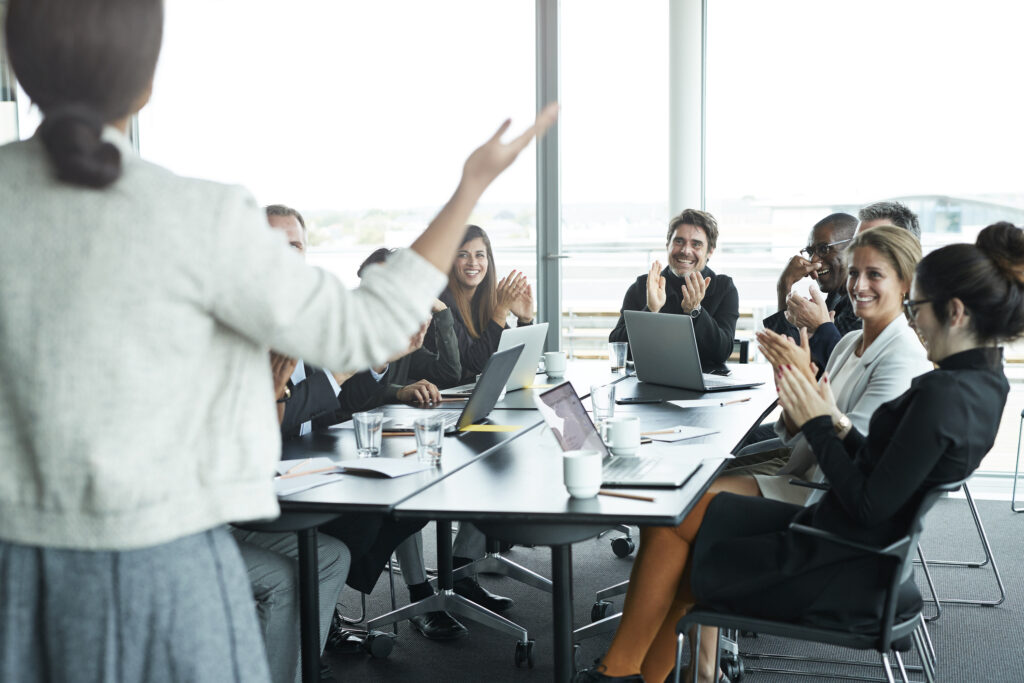 How to choose a good presentation topic
There are millions of topics you could create a presentation on, but what defines a good topic? If you're struggling to either come up with a good topic for a presentation or you can't decide between multiple ones, here are a few questions you should ask yourself before choosing a topic. 
What's the goal of your presentation? 
When you're choosing a topic, consider the meaning behind it. Ask yourself what the purpose of talking about this topic is, and what you want to say about it. Whatever topic you choose to present, the conclusion needs to provide a takeaway or lesson you want to communicate to your audience. A meaningful goal will make your presentation more memorable.  
Are you interested in the topic?
If you're not interested in the topic, others won't be curious either. Interest, enthusiasm, and passion enrich your presentation and are noticeable when presenting. Interest shines through and inspires others to find the topic as fascinating as you do. Think about the last time you saw someone sharing something they were passionate about – their excitement drew people in to pay closer attention to what they were saying. 
When choosing a topic, you need to find it or a particular angle of it interesting for yourself. For example, perhaps you're not a pop music enthusiast, but you're passionate about studying cultural phenomena. In this case, you can talk about pop music's influence on early 2000s youth culture. 
Will your audience find this topic relatable? 
While you have to find the topic you're presenting interesting, you also have to think about your audience. When choosing a subject, consider your audience's background in terms of demographics, interests, culture, and knowledge level about the topic. Think about what others will find fascinating and relevant, so they're not bored or confused during your presentation.
Do you have prior experience or knowledge about this topic?
Personal experiences are always great to share in a presentation, providing your unique perspective for anyone listening. While you can easily prepare your presentation based on a quick Google search, it won't make the same lasting impact on your audience. Choose a topic you have some prior knowledge about, or have an interesting opinion you can share with others. It'll make your presentation more engaging and memorable.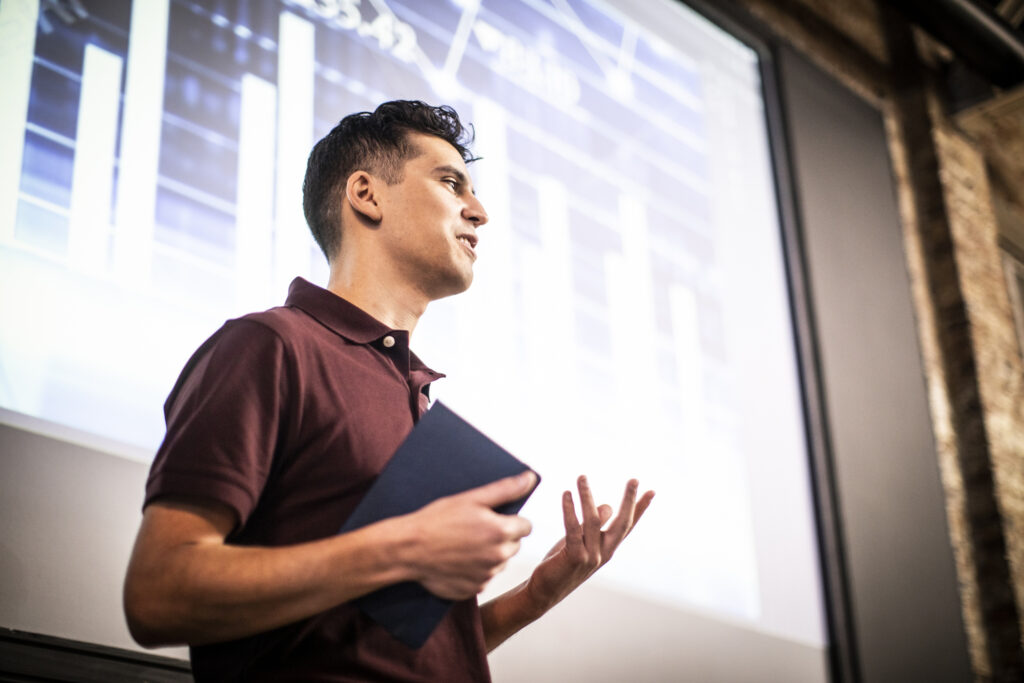 Ideas for good presentation topics
It's not easy to come up with a good presentation topic from scratch. It's much easier to get inspired from other good presentation topics to build your topic on. Whether you're looking for presentation ideas for work, about me presentation ideas, unique or easy presentation topics, you'll find them all here.
Without further ado, here are some good presentation topics to choose from or get inspired by.
Presentation topics about social media
The role of social media in portraying gender stereotypes
How social media impacts our body image
How social media shaped Gen Z 
The most significant differences between the Facebook and TikTok generations
The negative effects of social media
The positive impacts of social media 
The effects of social media on behavior 
How social media impacts our physical (or mental) health
How social media has shaped our understanding of mass media
Should we teach about social media in schools?
The rise of social media influencers
How AR Instagram filters impact our self-image
How to go viral on social media?
The origins of social media echo chambers
Social media as a news outlet
Author: Ish Verduzco
Presentation topics about movies
How movies influence our understanding of good and evil
Beauty standards represented in movies
How female characters are depicted in Hollywood movies
How horror movies and global fears have developed through time
The adverse effects of romance movies
How movies have changed our understanding of the Western culture
Charlie Chaplin and the silent movie era
The globalization of culture: Hollywood vs. Bollywood
The psychology behind the music in films
The ethics of using animals in movies
Social media's influence on the film industry
The history of filmmaking
The role of color in movies
The cultural impact of romance movies
How are gender stereotypes depicted in Hollywood movies?
Author: Cinto Marti
Presentation topics about music
The impact of pop music on beauty standards
Should digital music be free for everyone?
The psychology behind the music in advertisements 
The effectiveness of sound therapy
Can music inspire criminal behavior?
The psychological effects of metal music
The origins of K-pop
How does music influence our understanding of the world?
Can music help in the learning process?
The positive effects of classical music
The history of hip hop
Why is music education essential in schools?
The psychological benefits of playing piano
Can anyone become a famous musician?
The role of music in fashion
Author: Prezi Editorial
Presentation topics about health
The link between food and mental health
Inequality in the healthcare system
Myths about healthy practices
Simple practices that help you stay healthy
Health education in schools: Should it change?  
Toxic positivity and mental health
The impact of superfoods on our health
The psychology behind unhealthy eating habits
Sex education in schools: Why should we have it?
How to trick yourself into getting better: The placebo effect
How to strengthen your immune system
How to tell if someone is depressed
The health benefits of regular exercise
The impact of junk food on mental health
Stress-caused diseases
Author: Prezi Education Team
Presentation topics about human psychology
What is social depression?
What triggers panic attacks?
The impact of testosterone on aggressive behavior
How to overcome social anxiety
Differences in the functioning of the brain of a child and adult
The impact of violent video games on children's brain development
How does the use of social media influence our attention span?
How to overcome childhood trauma
The influence of marijuana on the human brain
How does behavioral therapy work
The psychology behind fame
The causes of personality disorders
The differences in brain functioning between men and women
What happens in therapy sessions?
The psychology of substance abuse 
Presentation topics about self-development
The impact of exercise on productivity
How to deal with stress
How to deal with procrastination
The positive effects of meditation
Why new–year's resolutions don't work
How to overcome bad habits
The impact of negative thoughts
The negative effects of self-criticism
The role of creativity in self-development
Benefits of journaling
How to learn something fast
How to be mindful
The importance of curiosity 
How to become more self-aware
Why it's essential to spend time with yourself
Author: Nir Eyal
Presentation topics about education
What are the advantages and disadvantages of online education?
The positive effects of a gap year
Should university education be free?
Inequality in education access
How language learning benefits brain development
Emerging gender issues in education
The importance of socialization in school
School bullying and student development
The benefits of reading 
Is the education system broken?
What you don't learn in college
The link between education and brain development
The history of schools
The gender gap in STEM
The connection between equality in education and economic growth
Presentation topics about culture
Is graffiti a form of art or street vandalism? 
Cultural diversity in the workplace
The impact of culture on gender roles
The issue with orientalism
Are humans the only species that has culture?
How do different cultures view death? 
The ethical issues of pop culture
The impact of culture on personal development
Sexism in different cultures
The impact of globalization on local cultures
The viral spread of the #metoo movement
The history of subcultures
The problem with romanticizing toxic relationships in movies
90s pop-culture influence on fashion trends
The evolution of cultural psychology 
Author: Devin Banerjee
Presentation ideas for work
What it's like to be a digital nomad?
How to deal with workplace conflicts
The secret to a productive day
How to set achievable goals
The importance of diversity in a workplace
The positive effects of creative thinking at work
How to give constructive feedback
The characteristics of a valuable team member
Inequality and the glass ceiling
Racial discrimination in the workplace
Work habits of different cultures
How is work perceived in various countries?
Technological development and the future of work
The importance of a healthy work/life balance
The rise of health problems in office work
Author: Charles Huang
Presentation topics about hybrid work
The positive effects of hybrid work on work/life balance
Is hybrid work the future work model? 
How to stay connected in a hybrid work model
The challenges of hybrid work nobody talks about
How to stay productive when working from home
The social effects of hybrid work
The economic impacts of hybrid work
Case study: Hybrid work model in [company]
What causes Zoom fatigue?
The problem with online meetings
Is hybrid work better than remote work?
How to develop a close relationship with colleagues in a hybrid work model
What kind of company culture is best for a hybrid work model?
Is hybrid work sustainable?
Cybersecurity consideration for hybrid working
Author: Barbie Brewer
Presentation topics about public speaking
The importance of body language in public speeches
How to appear confident when you're not
How to become a better orator
The use of eye contact in public speaking
Breathing exercises that will calm you down before public speaking
The benefits of public speaking
Ways to improve public speaking skills
How to leave a great first impression on stage
How to engage your audience during a public speech
How to best structure your public speech
How to end your presentation speech
Can anyone learn to be good at public speaking?
How to prepare for a public speech
What not to do right before a public speech
How to address a controversial topic in a public speech  
Author: Prezi Team
Presentation topics about entrepreneurship and leadership
The main principles of a good leader
The impact of leadership skills on professional performance
The mistake every entrepreneur makes
How to successfully lead a cross-cultural team
How to celebrate inclusivity in a diverse team
What are the common personality traits of a successful entrepreneur?
The impact of entrepreneurship on the global economy
The characteristics of a leader
The most common challenges of entrepreneurship
Can anyone learn to become a successful leader? 
What affects new venture growth?
The psychology of leadership
What is crowdsourcing? 
The benefits of being an entrepreneur
Common mistakes leaders make
Author: Jill Sinclair
Presentation topics about technology
The rise of technological development
Is technology addictive?
Should we use drones for military and non-military purposes?
The sustainability of electric cars
What are deepfakes?
Limitations of AI machines
The future of programming
Ethical issues of AI
The future of AR in business
How VR can be used in the medical field
Author: David Vandegrift
Sales presentation topics
How to make a cold email intro
What is sales enablement?
How to build better relationships with customers
The best way to improve pipeline management
Coaching via verbal and written role-play
How to plan cold calls
What's a deal-breaker for most customers? 
All about personalized coaching
How to manage objections
How to close more deals
How to keep your prospects engaged
Effective sales communication strategies
How to conduct a competitor analysis
The most valuable sales skills
What soft skills do you need to become a successful sales rep?
Author: Cindy McGovern
Easy presentation topics
Benefits of daily exercise and how to incorporate it into your routine
Simple and nutritious meal recipes
Tips for improving time management and productivity
The importance of recycling
The history of a local landmark or festival
Ways to reduce stress
Exploring different types of renewable energy sources and their impact on the environment
The basics of budgeting and saving money for future goals
The benefits of social media for professional use
Tips for overcoming stage fright
How to start a meditation practice
The impact of technology on modern society
The basics of personal finance
The health benefits of a plant-based diet
The history of Earth Day
Good how to presentation topics
How to create a successful social media marketing strategy
How to give a persuasive presentation
How to create effective and engaging content for your blog
How to discover your strengths and weaknesses
How to use project management tools to increase productivity
How to make the most out of boring meetings
How to build a personal brand
How to conduct effective market research
How to use data analytics to improve decision-making
How to improve your decision-making process
How to write a winning proposal
How to create a visually stunning presentation
How to manage stressful situations at work
How to make friends as an adult
How to network at work events
About me presentation ideas
My journey to becoming who I am today
My passion for [insert topic or activity]
My career aspirations and goals
My travels and adventures around the world
My hobbies and interests outside of work/school
My role models and influences
My strengths and weaknesses
My favorite books, movies, and TV shows
My proudest achievements and accomplishments
My favorite childhood memories
My family and friends
My education and academic background
My volunteer and community service experience
My personality traits and values
My vision for the future and how I plan to achieve it
Author: Adam Grant
Student presentation ideas
The history and evolution of video games
The history and cultural impact of tattoos
The impact of social media on body image and self-esteem
The effects of globalization on local cultures and economies
The role of education in promoting social justice and equity
The ethical implications of autonomous weapons in warfare
The impact of mass media on society and culture
The causes and effects of deforestation on biodiversity and climate change
The history and cultural significance of dance in different parts of the world
The psychology of addiction and recovery
The impact of the gig economy on labor rights and job security
The history and impact of feminism on gender equality
The benefits and drawbacks of renewable energy sources
The impact of colonialism on indigenous cultures and identities
The role of technology in promoting global connectivity and intercultural understanding
Author: Edward Quinn
How to create a good presentation 
If you know what you want to present on, it's time to create an impactful presentation that grabs everyone's attention. Presentation design plays a crucial role in how your presentation is received and remembered. To stand out and leave a memorable impact on your audience, create a Prezi presentation. Instead of a linear, slide-based presentation, offer an engaging and dynamic storytelling experience to your audience. Breathe life into your presentation with motion, zoom, and spatial relationships. When creating your presentation, consider the following three essential elements: 
Visuals play a significant part in presentation design. They evoke emotions, make a memorable impact, and give more context to the story. Not to mention, 65% of people are visual learners , so visual aids are helpful when explaining a complex topic. 
In your presentation, include different types of visuals, such as images, videos, GIFs, and stickers, all of which you can find in Prezi's content library. When selecting your visuals, consider what's relevant and brings additional value to the story. Only add what's meaningful and necessary. A video or image at the right place and time will enrich the viewing experience and make your presentation more memorable. 
The layout of your presentation is the structure of your story. It'll help you introduce the topic, intrigue your audience, and unfold the layers of your topic one by one until you disclose your main arguments and summarize the presentation. A good presentation layout has a hierarchical, chronological, or logical flow that leads the viewer from start to finish. 
If you're creating a Prezi presentation, you can create a dynamic storytelling experience by experimenting with your layout. Instead of going from slide to slide, you can zoom in and out of topics and experiment with different shapes, animations, and effects that draw the viewer into your story world. Here's an example of a Prezi presentation with a great storytelling layout:
Author: Lydia Antonatos
Data visualizations can elevate your presentation from being a good one to a great one. By providing data behind your arguments, you'll appear more trustworthy and confident in your audience's eyes. 
Add charts, graphs, interactive maps, and more to your presentations with Prezi Design. You can choose from a wide selection of charts and maps to illustrate your data. With interactive elements, you'll be able to engage your audience and make a memorable impact. 
Engaging visuals, a well-structured layout, and relevant data visualizations will provide a great starting base to create a memorable presentation. Discover other tips and tricks that make your presentation effective and capture people's attention. 
Choosing a topic for a presentation isn't easy. When selecting a topic, think about the goal of your presentation, your interest and knowledge about the topic, and whether or not your audience will find it relevant and interesting for them. Also, get inspired by other topics that'll help you figure out what you want to talk about. Lastly, when creating your presentation, consider the impact of visuals, layout, and data visualizations. To simplify the creation process, follow the step-by-step process of making a presentation with helpful tips and resources.

Give your team the tools they need to engage
Like what you're reading join the mailing list..
Prezi for Teams
Top Presentations
The Art of the Technical Presentation: How to Present Technical Topics to Non-Technical People
So, you need to make a technical presentation to people outside of your field. It should be easy, right? All you have to do is let the bounty of your knowledge flow forth. But what if your message gets lost in the gap between your expertise and your audience's point of view? Find out how to conquer the divide with an artfully designed presentation.
Although great presentations are a mix of education, communication, and collaboration, in the end, they all boil down to persuasion. Luckily, you don't need a degree in psychology to get through to your listeners. These five tips will help you build a simple presentation that gets your message across, imparts key technical details, and leaves you and your audience feeling like you got what you needed.
Focus on your purpose
What's the nitty gritty reason why you're doing this presentation? Whether you're seeking funding, partnership, a job, or a sale, you're essentially trying to persuade your audience to take action. 
What do you want them to do when they've heard your spiel? Remember this as you plan each step of your presentation, and make sure that every element you add contributes to your purpose. If you notice your content going off on a tangent, cut that part out. Keep it tight, and you'll keep their attention.
Find the Gap
Once you've got a clear purpose in mind, think about why you need to do this presentation. There must be something that your audience doesn't know or fully appreciate yet, because otherwise they'd already be with you.
But be careful here. A lot of us fall into the trap of thinking they need to hear everything we know. If you take the time now to tease out the information that's critical to your message, you'll save yourself from overwhelming your listeners and losing their support. 
What's the simplest way you can explain the difference between what they're doing now, and what will happen if they adopt your idea? An infographic can be a powerful and succinct way to make your message hit home, and Beautiful.ai's templates can make it easy.
One trick that will help you explain technical things in simpler terms is to empathize with your audience. What do they want to get from working with you? Let's say you're speaking to investors. They want a return on their investment, right? So you'll need to highlight facts, figures, and examples that show why your proposal is going to profit them in the end. Think about who you're speaking to, and how cooperating with you will make their lives better.
Some other common needs that your project might meet are helping your audience to save time, have less stress, or enjoy better relationships. Make sure you frame your request in terms of how it will benefit your viewers.
Images can be a powerful way to help listeners picture the results that you're promising in vivid detail. With Beautiful.ai's image gallery, you'll have thousands of photos, icons, and visual elements at your fingertips that you can add to your presentation for free. You can also upload your own custom images with an effortless drag and drop.
Keep it short
Another way to make a technical topic easy to digest is to keep your presentation brief. One trick is to create an outline to distill your message into 3-5 key points. Another is to use Guy Kowasaki's 10/20/20 rule (10 slides, 20 minutes, and a minimum of 30 font) to force yourself to be concise.
Some technical presenters check their urge to splurge by only addressing " what " their idea will accomplish, rather than the "how".
And of course, you can save words and pack a stronger punch by incorporating visual elements into your presentation. Beautiful.ai has templates to help you easily build a pictograph or specialized slide with a Venn diagram, flowchart, bar graph, and more to make your point in fewer words with a greater lasting impression. 
Did you know that people remember things they learned with an accompanying visual over 6x longer than information they only heard verbally?
Use good design
Although you can insert good information into any presentation maker, even the most brilliant thoughts will be lost on your audience if the styling doesn't flow. Awkward spacing, inconsistent colors and fonts, and illegible sizing are hugely distracting to your audience and can steal your thunder in a heartbeat.
Beautiful.ai uses smart slides technology to automatically adjust these elements on every slide. Whether you work with our templates for slides and presentations or customize a look that's all your own, no matter what images or elements you add, the rules of good design will be applied. Your slides will come out balanced and beautiful and your message will be crystal clear. It's like having a pro designer fixing each slide as you work.
No more all-night formatting battles or embarrassing, cluttered messes. Just powerful presentations that persuade your audience and make you proud.
When all is said and done, your technical presentation can get through to non-technical people if you stay focused on your purpose, bridge the gap between what they already know and what they need to learn to get on-board with your plan, empathize with their needs, and boil your message down into its most persuasive elements.
You can make an outstanding impact with even the most technical presentations if you start with an intelligent plan and use specialized design tools like Beautiful.ai. Try it today.
Beautiful.AI Team
Beautiful is an AI-powered presentation tool that makes it fast and easy for anyone to build clean, modern and professionally designed slides that they can be proud of.
Recommended Articles
What is presentation software, presentations can help your team nail project management, 25 creative topics for ai presentations, how to write bullet points your team will actually read.

Want to create or adapt books like this? Learn more about how Pressbooks supports open publishing practices.
4.6 Presentations
Presentations are an interesting genre, since they can cover a variety of genres and purposes. Presentations provide the opportunity to present information in a multimodal format, and often require you to condense information for a broad audience. Within the very broad genre of "presentation" many genres fall with more specific conventions and constraints. Some examples include:
Conference presentations
Less formal meeting or business presentations (internal)
As technology continues to develop, you might consider other genres under the umbrella of "presentations," including:
In this section, we talk about the specific genre of presentations, but we also focus on taking complex information (such as gathered in a formal report) and reworking, condensing, and remixing that information into a presentation, a website, a poster or infographic, or a podcast.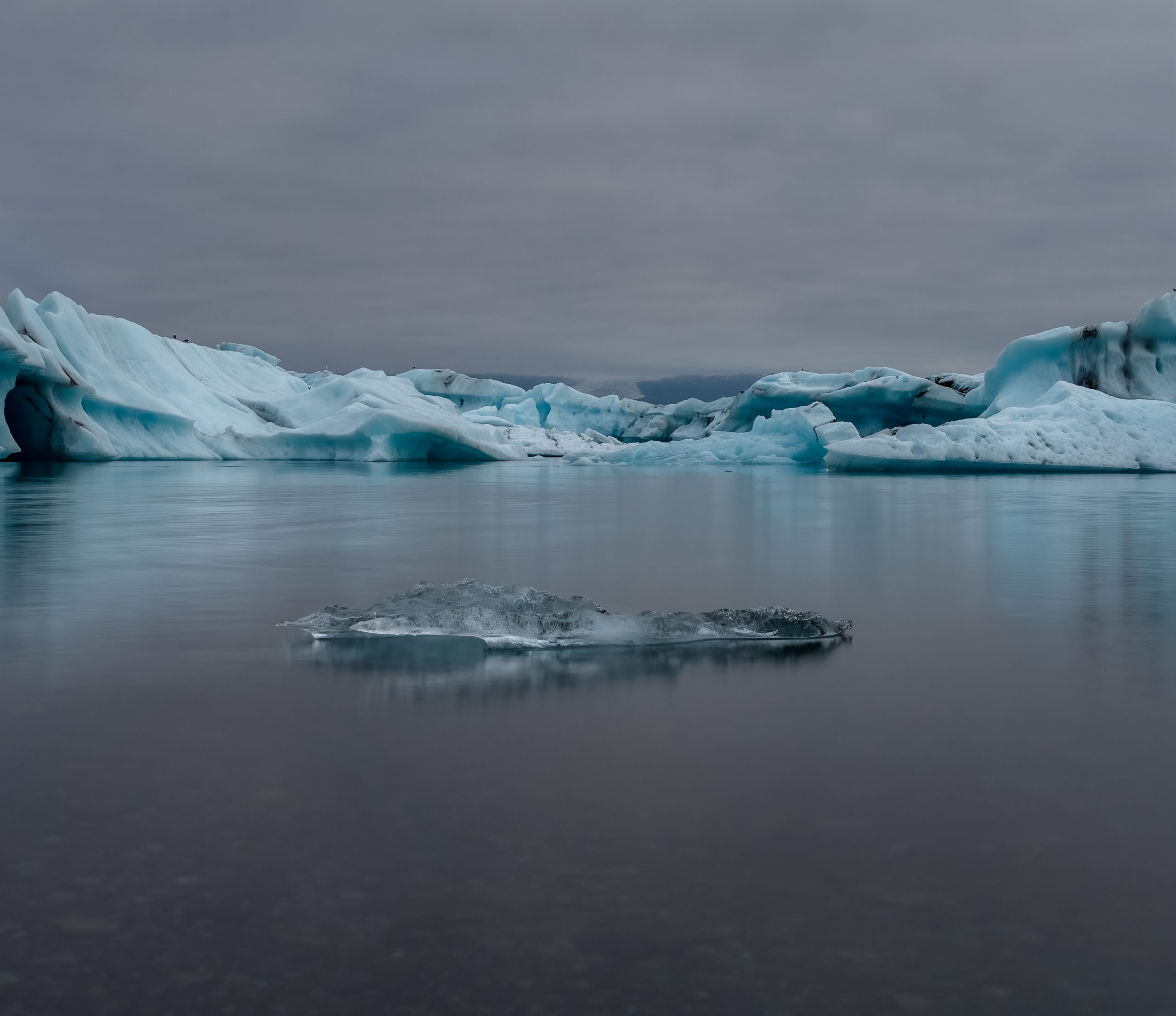 Diversity, equity, and inclusion
Just like with the other common genres that we've discussed so far, presentations are developed for a specific audience. So, you need to consider how your audience might best receive the information that you are working to communicate. Presentations are a great way to reach an audience, and as a communicator you get to explore various communication modes and approaches. As with anything else, what might work for one audience would not work for another audience; think back to the different ways to communicate the process of conducting a Covid-19 nasal test. Each example was effective, but only in the context of their intended audience.
Technical presentations are a specific genre that often take the complex, lengthy information included in a formal report and condenses and translates that information in a way that includes visual and audio communication modes. Consider why it is useful to present information in various ways (as a formal report and as a 5-10 minute presentation). How might presenting information in various ways or formats increase accessibility? How might developing a presentation work towards equity of information access?
When creating a presentation, the principles of universal design are important things to keep in mind. One example might be adding captions if you create a presentation that has any audio component. The captions are essential for any audience members who are hearing impaired, AND they make it easier to absorb content and understand the audio for your entire audience. Remember that universal design means that accessibility of information is an essential part of your presentation: do not think about accessibility after you've created your content, but work it in from the beginning and throughout your process.
Technical presentations
Technical presentations can vary quite a bit in length and content, depending on your purpose, audience, and context (remember that the rhetorical situation is always relevant!). Generally speaking, a technical presentation will:
Condense a longer text, such as a formal report
Summarize the most important, useful, or meaningful information from that text
Use visuals, text, and audio together in order to tell a story
Most often, presentations work to inform, to persuade, or both. All the things that we've discussed so far are important to consider when you create a presentation, including plain language, document design, and considering diversity, equity, and inclusion. Just as with any other genre, to create an effective presentation, you must understand your audience.
Google Slides
These are only 3 of many free tutorials available online.
When creating effective presentation slides, be sure that you balance the amount of information on each slide. Consider how your audience is interacting with these slides: they are not likely sitting down with so much time to carefully read through each one. Rather, they may only have a minute to take in all the content. So, less is often better than putting too much text on any one slide. It's also important to use a variety of visual modes–such as graphics and images–along with text.
The text that you choose should summarize key points, and the images should reinforce or illustrate those points. Do not make your audience take in large blocks of text. Instead, summarize key questions, data points, findings, and conclusions. Show them examples that help to illustrate these important points, but do not overwhelm them. You cannot include everything in a presentation that you would include in a lengthy report. Rather, you must choose the most important pieces so that your audience has a clear idea of what you want them to take away from your project.
When planning and creating audio, be sure that you do not simply read the text from our slides. Instead, you can use the audio portion of your presentation to further explain key concepts. Give your reader a bit more detail, but do not overwhelm them. A presentation works to create a narrative or tell a story. The audio and text should complement each other, but not be exactly the same (if you've ever attended a presentation where the presenter read each slide out loud, you know how uninteresting that can be!).
Finally, consider accessibility when you design your presentation. Create closed captions or subtitles when recording audio, and be sure to incorporate the principles of universal design. Try to imagine how to make information accessible to your audience in regards to your text, your use of language and terminology, your use of visuals and graphics, and your use of audio.
Message titles
On way to create stronger, more memorable presentations is through the use of message titles rather than subject titles for each slide. It's important to use strong titles, and a message title delivers a full message to your reader. A subject title is briefer and less specific. An example of the difference between a message title and subject title might be:
Subject title:
Covid-19 prevention
Message title:
How can I protect myself from Covid-19?
A message title is generally more effective for audiences because it provides more information. Further, delivering a full message helps audiences to retain the information presented in that slide and it frames what you cover in that section of your presentation. Remember that audiences must listen to your presentation and read your slides at the same time. Subject titles provide information, but message titles helps audiences place that information into a more specific framework. A message title delivers your message in a more complete way.
Condensing and remixing
While most formal reports use some sort of presentation software and rely on a combination of slides (which contain visuals and text) and audio (which may be spoken live as you present to an audience or may be recorded ahead of time), there are other ways to remix and present information in a condensed and useful way. As technology develops, so does the presentation genre. For example, podcasts, videos, or websites might be useful in place of a technical presentation, again depending on the audience, purpose, and context.
If you are enrolled in WRIT 3562W, you are not asked to create a podcast or website; however, you may come across such genres and want to use them as sources in your own report. And, you will likely want to (or be asked to!) create a website or podcast someday. So how can you begin to take information presented in something like a formal report and revise, translate, and remix it for a completely different medium?
First, consider the rhetorical situation and reflect on your own experiences as a website user or a podcast listener. Which websites do you like best? Which podcasts do you enjoy? Then, do some reflection and analysis and consider the following questions:
When interacting with a website, what features are most important to you? How are you typically interacting with content (do you want to be able to search for something specific, do you want something easy to skim, do you want to deeply read all the text, etc.)?
Think of the easiest to navigate website you've visited recently; what specific features made it easy to navigate? How did it use text, images, alignment, repetition, contrast, colors, language to help you know how to find and understand information?
Think of the most difficult to navigate website that you've ever visited; what made it difficult? What specific features can you identify or isolate that made it hard to find information?
Consider your favorite podcast; how does the creator(s) organize the content and present information clearly? How long does it take to listen to? What environment do you usually listen to podcasts in (your car, at home, using headphones, on a speaker while you cook dinner…). What specific features can you identify or isolate that make it enjoyable?
These types of reflection questions help you to make decisions about the texts that you create. They are useful when considering conventions or strengths of specific genres, AND they are useful when you have to create a genre that is completely new to you. Remember that analyzing the rhetorical situation and genre conventions together make it manageable as you approach any new communication task.
Throughout this text, we've discussed technical communication as rhetorical, as always concerned with diversity, equity, and inclusion, how we define or set the boundaries for technical communication, and the conventions of common genres. As you continue your education and practice as a technical communicator, or as you approach any new communication situation, keep doing the work of analysis and reflection. Consider how each act of communication engages a specific audience for a specific purpose. Even the most seemingly objective genres require you to make choices: what information do you include, whose voices and experiences do you elevate, how do you take in feedback and revise your texts, how do you approach research in a way that reduces bias and incorporates marginalized experiences–these are all important pieces of the communication process. As technical communication continues to develop and evolve, and as technology and genres also change, keep these considerations in mind.
Activity and Reflection: Presenting information
Together or with a partner, find a presentation (you can search YouTube for technical presentations or Ted Talks). Reflect on the following questions to perform a rhetorical analysis on the presentation:
Who is the target audience for this presentation? How can you tell?
What is the main purpose or goal of the presentation? How can you tell?
What did you like about the presentation (be specific)? What features make it effective?
What would you change, and why?
How does the presentation use text and audio together to deliver a message? How do these elements complement each other?
Introduction to Technical and Professional Communication Copyright © 2021 by Brigitte Mussack is licensed under a Creative Commons Attribution-NonCommercial 4.0 International License , except where otherwise noted.
Share This Book
Improve with practice.
Enhance your soft skills with a range of award-winning courses.
Sign up to our newsletter
7 Steps to Delivering a Technical Presentation
June 21, 2021 - hitesh sahni.
So you want to share the fruits of your technical labor with a presentation? Perhaps, you're an engineer, a maker, a coder, or a designer, and you're looking to discuss a research study, explain a process, or demonstrate a product.
Regardless of the agenda, speaking to a group can be intimidating. However, there are steps you can take to deliver an effective technical presentation that gets your point across and appeals to the audience.
Whether you're presenting in person or via web conferencing software , the following tips and best practices will help you be prepared, feel more confident, and set up the tools you need to conduct your presentation without any issues.
Know your subject matter
A great presentation isn't about reading a bunch of slides - your attendees are capable of reading much faster on their own.
If you are going to pack your slides with dozens of details and bullet points, you might as well ditch the slides and write an article instead. It's difficult for the audience to listen to a presenter and read a lot of information at the same time.
Your job as a presenter is to be the expert that your attendees expect you to be. Keep your slides simple and minimal. In fact, 91% of people say that well-designed slides help boost their confidence when giving a presentation.
Remember that your slides are not the star of the show, you are. Help your audience understand and make sense of what they are reading in your slides. To do this, make sure you are using a suitable structure for your presentation.
You can do these things only when you're well-versed in what you're presenting. The slides are supposed to be your outline, or simply a table of contents to remind you what to cover during the presentation.
Build Career Skills Online
Fast-track your career with award-winning courses and realistic practice.
Know your audience
Knowing your audience is crucial for any presentation, but it's even more important for a technical one. If your audience is as experienced and comfortable with the topic of your presentation as you are, then you don't want to dumb it down to the extent that it bores them.
On the other hand, you don't want to give a complex presentation to an audience with no clue of what you're talking about.
There may also be times when your attendees are people with different levels of technical skill, experience, and interests. Then your job is to make sure that the content of your presentation is relevant and doesn't alienate any of those segments.
Image Source: Digital Clarity Group
To understand how technical you need to be, consider what your audience might already know and how much is required for them to understand to meet your goal.
If your objective is to acquire funding, for instance, your audience will be more interested in financial benefits than the technical details of your product. The idea is to meet the needs of your audience, not to fuel your passion for engineering.
Configure your IDE
Since you're delivering a technical presentation, there may be instances where you'll want to walk your audience through your development environment, code scripts, software demos, or other technical components.
However, you may have adjusted how things look on the screen according to what's the most convenient for your usual workflow. And what's good for working in your day-to-day routine may not render well as you go full screen in presentation mode.
If the attendees can't decipher what's on the screen, they'll get confused and will find it hard to focus on your talk. So it's important that you customize whatever you're going to show in your presentation such that it's easily readable and viewable.
There are several steps you can take to make this happen. First of all, don't use dark backgrounds. Light-colored backgrounds are easy on the eyes. Second, adjust your font styles and sizes to make sure they're big enough.
And finally, learn to zoom in on specific areas as required, depending on whether you're using a Windows PC or a Mac system .
Practice Presentation Skills
Improve your public speaking and presentation skills by practicing them in realistic environments, with automated feedback on performance.
Minimize distractions
Nothing is more annoying than to keep getting disruptive notifications or popups from in the middle of your presentation. These can be from your operating system (Windows or Mac), or apps such as Slack, Email, Twitter, and more.
At times, these notifications can be personal, embarrassing, or contain confidential information that you don't want your audience to see.
Therefore, it's best to make sure in advance that there are no unpleasant surprises. Before you get up to give your presentation, turning off your notifications can go a long way.
This will also reduce the number of processes running on your machine and free up available resources. As a result, the resource-intensive programs that are part of your presentation will run a lot smoother. Here's how to turn off notifications for Windows , Google Chrome , and Mac .
Get the right equipment
If you want to be a master presenter, you should have the proper tools for the job. The basics include a desktop or laptop machine with good configuration, a big display screen, presentation software (usually MS Powerpoint or Keynote), and a clicker/pointer device.
A clicking device, like the Logitech Wireless Presenter , can help you switch slides from wherever you are in the room, point to a specific part of a slide, and add an overall professional touch to your presentation.
In addition, you should have any cables (HDMI, VGA, USD, etc) and adapters required to connect the devices you are going to use for the presentation.
Conrad Delock USB 3.0 Network adapter
If you have no idea about what will be available at your presentation venue, then carry one piece of each of the commonly used cables and adapters. You'll thank us later.
Rehearse in advance
Practice your slides and your demo multiple times before the presentation, even if you have presented the exact same thing in the past. Do not make any assumptions about your actual presentation environment based on your practice environment.
Technologies and situations change, and you may find things that catch you off guard. Run through everything at least once the night before just to be sure.
Practice your presentations with interactive exercises .
Even better if you can record yourself during these rehearsal presentations and watch the recordings later to find areas of improvement.
Also, if you're relying on downloading or doing something in front of the audience that may require a high-speed internet connection, don't assume you'll have access to such a network during your presentation. Download and install whatever you need ahead of time.
Finally, enjoy the experience
You're giving a technical presentation, but that doesn't mean it has to be boring, or that you have to be serious all the time as you talk.
It's okay to have fun, crack some jokes, tell a story , ask a rhetorical question or invite participation from the audience when presenting. In fact, a study showed that presentations that don't let the audience participate see a drop of 14% in engagement.
Don't worry too much about things going wrong. See every presentation as a dialogue with your attendees and an opportunity to learn and be a better presenter. If you are enjoying yourself, so will your audience.
About the author
Hitesh Sahni is a content strategy consultant, editor, and founder of Smemark , an upscale content marketing studio helping brands and agencies in multiple niches accelerate growth with superior, scalable content writing for 10+ years. Get his 5 essential templates & worksheets to kickstart content creation, free.
Assured PNT
RF Solutions
High Vibration
Space Solutions
High Performance Oscillators
Space Oscillators
Atomic Clocks
Clocks & Oscillators
Crystals & Transducers
Filters & Multiplexers
Company History
Distributors and Reps
Inside Frequency Control
A quick guide to building effective technical presentations.

As an expert in a technical field, you will occasionally be called upon to give a presentation on your work to people who are not very familiar with your field, such as your company's sales and marketing team. You need to be aware of the proper communication techniques to be able to place highly technical facts before your listeners in a manner they can understand.
Here is a quick guide to building an effective technical presentation:
1. know your audience.
There are a few questions you will need to ask yourself before your technical presentation to determine the type of presentation to prepare. How familiar is the audience with the subject? Are they experts or novices in the field? What style of presentation are they used to sitting through? Will they understand technical terms or do you need to use simpler language? Do they respond better to a lecture or a more interactive learning session?
Once the answers to these questions have been determined, you can set about creating a technical presentation that caters specifically to the tastes and preferences of your audience.
2. Limit Your Subject
Determine beforehand how technical your presentation needs to be in order to get the point across. Only go as deeply into the subject as required, and avoid throwing in terms and references which have nothing to do with the subject at hand.
3. Make an Outline
Now it's time to break down the presentation into smaller chunks that focus on one point at a time. With technical presentations, it is useful to have three sections to a presentation. The first section identifies the main subject and provides a summary of its broad definition and why it has become the subject of the presentation.
The second section goes more deeply into the main subject and provides the minute technical details which the audience needs to understand about the topic. The final section offers a solution or resolution to the problem presented through the presentation. You can also add in a course of action that is being taken or should be taken in the near future at the end of the technical presentation.
4. Use Visual Aids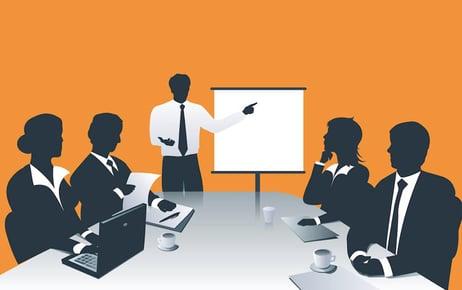 When dealing with technical jargon, don't just depend on your speech to get the point across to the listeners. Ensure that they truly grasp the meaning of your words with the help of visual aids. Creating a PowerPoint presentation is the most useful tool in this regard since it will allow you to add graphs, statistics, and animation to your technical presentation. But you can also make use of handmade models, working prototypes and other visual aids in your presentation.
5. Approach the Subject from Different Angles
Don't focus only on your work in relation to the subject. Try to present a comprehensive view of the topic which also includes its sales, marketing, and business side. Remember that the audience likely has a different relationship to the subject matter than you do, so try to include content relating to the subject from their point of view as well.
6. Be Prepared for Questions
Finishing your lecture won't be the end of your technical presentation. There is almost always a question and answer session afterward during which the audience will ask you for greater details about the information presented. Do your homework beforehand to prepare for any questions that might be asked.
Keeping these points in mind will help ensure that your knowledge is presented in an attractive and easily understandable manner which will create a positive impression and provide a useful, comprehensive and enlightening technical presentation to the audience.
At Bliley, we often collaborate on projects and presentations. Learn about our favoriate collaboration tools here . What applications do you use to collaborate or prepare presentations? We'd love to hear from you!
Topics: engineering , general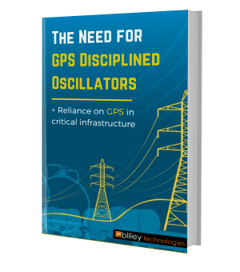 Subscribe... get an eBook!
crystal oscillators (68)
RF Technology (63)
Space & Satellites (43)
engineering (38)
general (38)
Defense & PNT (26)
General Topics (26)
Press Release (22)
Clocks & Crystals (20)
Military & Defense (17)
aerospace (17)
Leadership (16)
Integrated RF (14)
GPS & GNSS (9)
Engineering Equiptment (7)
Filters & Multiplexers (1)
See What's Popular
Most recent.

Disclosure: This blog contains product affiliate links to help support the blog. We only link trusted, well-rated products.
Epic content.

© 2023 Bliley | Refund and Return Policy | Privacy Policy | Powered by Piconsulting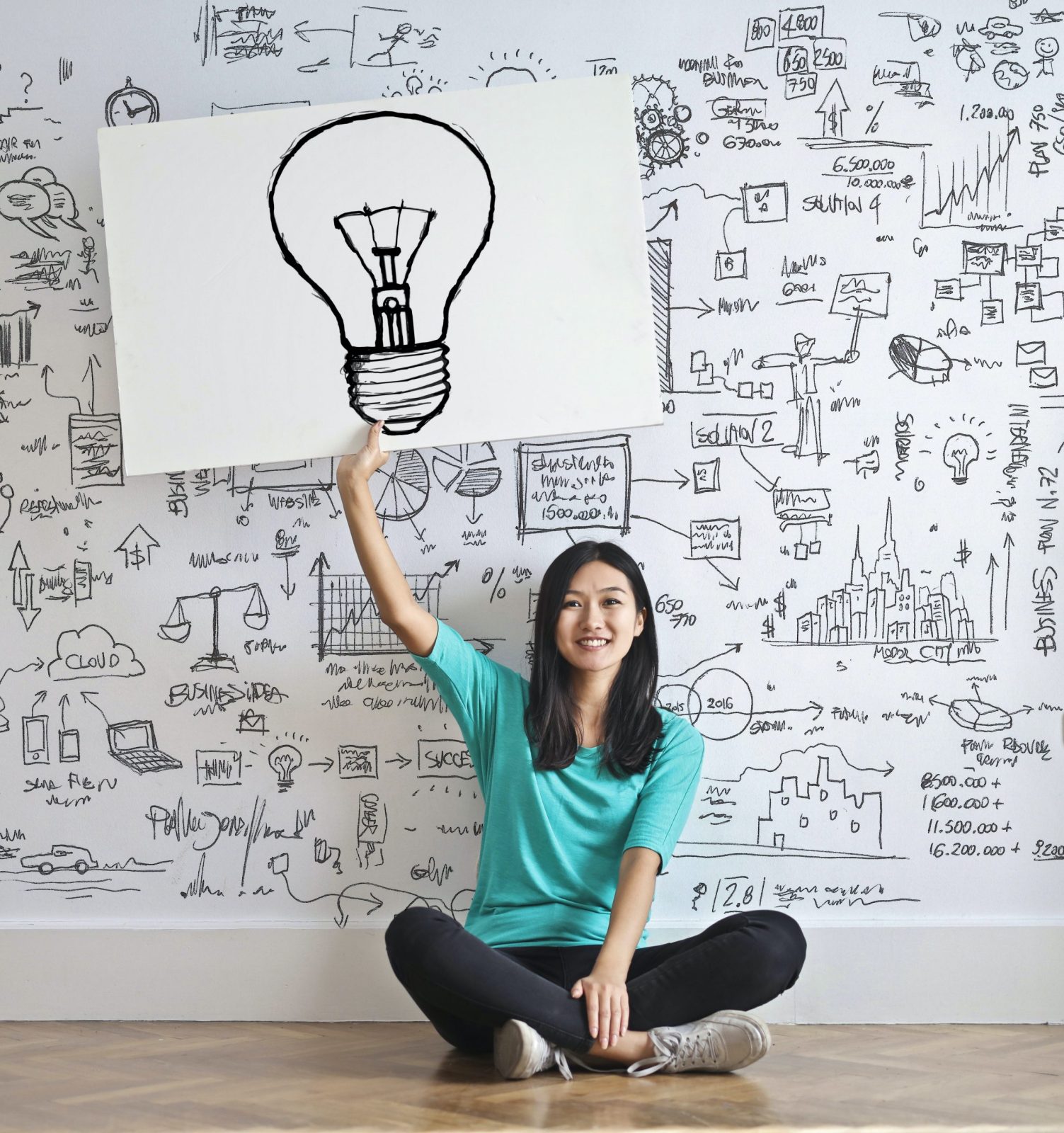 350+ Presentation Topics That Will Appeal to Any Audience
I like building and growing simple yet powerful products for the world and the worldwide web.
Published Date : December 4, 2020
Reading Time :
A presentation can be nerve-wracking, may it be for first-timers or pros, as you must turn a critical issue into a dynamic, persuasive, and informative one. Before you enhance your oratory skills and overcome your fear of public speaking , you must first brainstorm excellent fun topics for your presentation.
When doing a presentation, you cannot start a thing without coming up with a presentation topic . It is harder to find the best subject than preparing the lecture itself as you need to be specific about the topic you want to present.
Besides oratory skills and PowerPoint mastery, you need to have informative and fun topics for presentations that can influence the audience. Watch this and get more ideas about informative topics:
One of the best ways to nail a presentation is to choose the best presentation topics that fit your expertise and target audience.
How to Choose a Good Topic
If you want to create an informative speech or lecture, choosing the best one out of informative presentation topics can be daunting and confusing. Here are some considerations that you must know.
Purpose. Deciding your goal determines what you want your audience to bring after your talk, especially for persuasive presentation topics. Here is a video on various topics about persuasion:
Audience. Always consider your audience's demographic profiles and common ground when choosing presentation topics and connect them with their interests, beliefs, social and cultural backgrounds.
Interests. Determine what presentation topic ideas you are most passionate about, and you know the most. Interesting topics for presentation give a head start upon your research phase, ensuring a well-received discussion for the audience. Get useful guides on how to keep your audience interested in this video:
Credibility. To convince your audience about the pieces of information that you will discuss, choosing a credible and well-backed lecture is another plus.
Conciseness . From 12 seconds in 2000, humans' average attention span decreased to eight seconds in 2017. Thus, being concise is another essential factor in choosing presentation topics, as having a wordy title can confuse or intimidate your potential audience.
Tips on Turning a Boring Topic into an Engaging Presentation
You might have been feeling dejected as you had to prepare for a talk with no fun topics for presentation. It is hard to turn psychology discussions into engaging ones, knowing that this field has jargon and cases that can make your lecture dull.
However, instead of blaming your subject for being boring, avoid being dull instead. Here are some tips on turning a boring topic into an interactive one.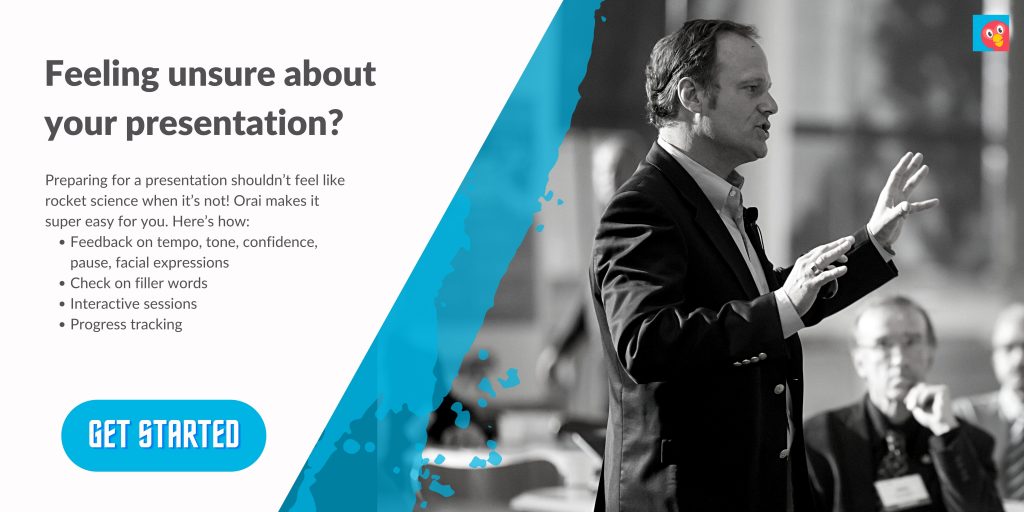 What are the Good Topics to Present in a Speech?
Now that you have skimmed through the tips and ways in choosing fun topics for presentation, making a speech on time needs a good presentation topic. Out of random presentation topics, here are some prominent ones that might give you some ideas.
Interesting Presentation Topics
Ancient Greek Heroes Modern Interpretation
Antidepressants and Its Effects on Human Brain
How Bad Nutrition Affects a Person's Appearance
Traces of Romanticism in Well-known English Literature
Influences of Music in Mental Health
How Religion and Politics Blend Within a State
Most Famous and Nerve-wracking Novels, Books, and Plays
How Traditional Herbs Gets Approved
Effects of Being a Polyglot
Being Productive During Pandemic
Good Presentation Topics
Disney Films' Most Famous Actresses
How Media Affects Gender Stereotypes Portrayal
How Beauty Contests Affects Women's Self-esteem
Differences Between Religion and Cult
Gambling Effects on Human's Mental Health
Most Authoritative Politicians and Political Parties
Ways to Improve the Health Systems
Preparation and Prevention Against Natural Disasters
Ways to Alleviate Insomnia
How to Build Good Relationship Between Children and Pets
5-Minute Presentation Topics
Best Apps to Improve Academic Performance
Airport First-timers: Step-by-step Instructions
Easy-to-make Breakfast Recipes
How to Avoid Procrastination
Making Money During Holidays
How Social Media Lowers Self-esteem
Working Remotely: Pros and Cons
Best Online Business and Professions
Why Trust Your Intuition
Reasons to Learn Foreign Languages
Fun Topics for Presentation
How Rock 'n Roll Started
Rare and Expensive Coffee Types
Best Self-development Books for Teens
Choosing a Specialty in College
Secrets of a Healthy Relationship
Benefits of Art Therapy
How Journalists and Bloggers Differ From Each Other?
The Origin of Languages
Evolution of Artificial Intelligence
Makeup Life Hacks and Tips
Safety Presentation Topics
Common Mistakes in General Safety
Dealing with Ergonomic and Workplace Stress
Coronavirus Precautionary Measures
How to Deal with Violence
Fire and Electrical Safety
Reportage, Prevention, and Liabilities in Workplace Accidents
Safety Precautions Against Heat Exhaustion
Common Workplace Injuries
Communication Issues and Safety
Emergency Response Efficiency
Easy Presentation Topics
Adverse Effects of GMOs on Health and Life
Effective Ways to Improve Old People's Health System
Most Iconic Censorship on Social Media
Most Prominent Female Political Leaders of All Time
How to Avoid Being Late
Globalization and Its Effects on World Population
Smiling Therapy Positive Effects on Mental Health
Advancement of 3D Printing and Its Benefits
How Music Helps in Learning New Languages
Dealing with Child Prodigies
Controversial Speech Topics
Controversies are all around us, especially online resources. Finding a controversial topic must fit your passion and knowledge; otherwise, it might negatively impact your discussion.
Controversial Leadership Topics for Presentation
LGBTQ Rights
Abortion: Pro-Choice vs. Pro-Life
Benefits of Multiculturalism in a Society
Security and Privacy Concerns about Electronic Voting
Gun Control Laws and Limits
Journalism Ethics and Corruption
Euthanasia Vs. Right to Live
Death Penalty Pros and Cons
How Mandatory Minimum Penalties Impact Federal Sentencing
Torture as an Interrogation Tactic
Electoral College Abolishment
Is World Peace Possible?
Same-sex union
Lowering Criminal Liability Age
Banning Animal Experimentation
High Taxation Rates
Freedom of Speech and Its Restrictions
Embargo and Censorship: What to be Publicize
Insanity Plea as an Excuse
Tobacco Regulation
Controversial Topics for Teenagers
Hookup Culture and Its Impact on Teens
Bullying and Cyberbullying
Banning of Pornography in E-libraries
Causes of Depression and Other Mental Illness in Teens
Teen Suicide Liability
Prohibition of Gambling for Teens
How to Educate Teens About Drugs
Dealing with Eating Disorders in Teens
When Should Teens Start to Vote
How Parents Should Deal Teens' Romantic Relationship
Advantages and Disadvantages of Online Education
Health Impacts of Fast-Food for Teens
How Being a Fan Impact Teens
Possibility of Living on Mars
Why Media Literacy Important for Teenagers
How Teenagers Can Fight Top Environmental Problems
Dealing with Diversity in School
Military Recruitment on Campus
Pros and Cons of School Uniform and Dress Code
Plan B Contraception Access for Minors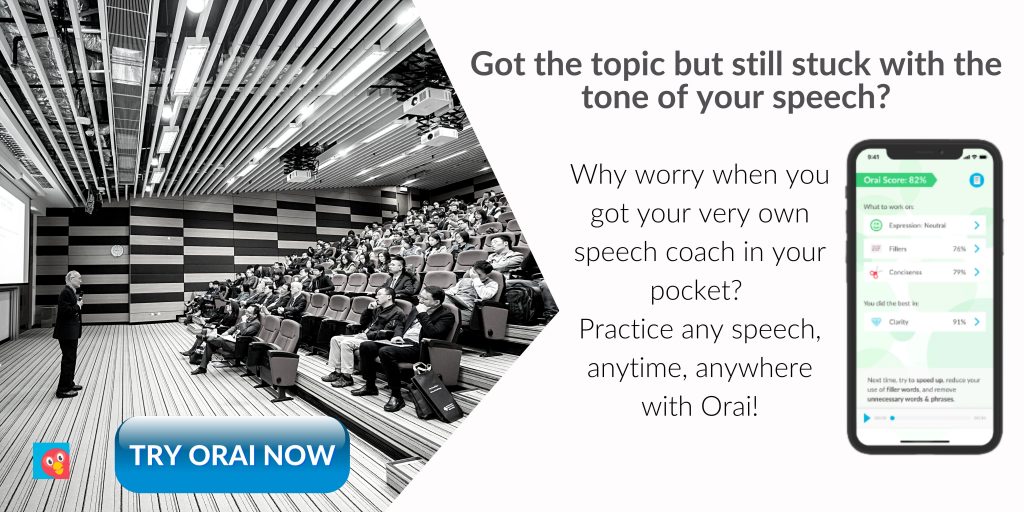 What are Some Presentation Ideas for School?
For school purposes, you must find informative but fun topics for presentation as students have a lesser attention span than adults. Here are the presentation topics for academic and educational causes.
Science Topics for Presentation
For students and teachers in technical educational institutions, science presentation topics are among the most in-demand discussions. Here are some ideas to help you out.
Physics Topics for Presentation
Is Physics Based on Theory or Practice
Why We Need to Study Physics
Newton's Third Law as the Universal Formula
Why Every Student Needs to Learn Physical Formula
Is Physics Dependent on Math and Science or Vice Versa
Why Physics Necessary for Knowledge Testing
How to Deal with Difficulties in Physics Lesson
Most Important Topics in Physics
Chemistry Topics for Presentation
Why Alchemists Seeks Philosopher's Stone
Chemists Who Are Nobel Prize Awardees
How Chemical Weapons Become Main Threat for War
How to Choose Quality Water
Making a Kid Interested in Chemistry
Hair Biochemistry and Its Process
Effects of Lack of Chemical Elements in a Human Body
Safety Precautions for Chemical Products
Biology Topics for Presentation
How the Future Lies in Crossroads of Biological Sciences
How to Avoid Harmful GMO Foods
Secrets of Centenarians
Allergic Reactions Caused by Dust
Can a Person Survive Without Clean Drinking Water
How Sports and Nutrition Determine Human Health
Vaccination and Its Effect on Genotype
Best Houseplants for Air Purification
Geology Topics for Presentation
Earthquakes and Volcanic Eruptions as Causes of Dynamic Geology
Geomorphology: Intersection of Geography and Geology
Space Geology in the Field of Cosmology and Planetology
Geological Timeline from Solid Formation to the Holocene Era
Geological Events Absolute and Relative Age
Methods and Principles of Geology
Geodynamics: The Relationship of the Earth's Core and Crust Processes
Microstructural Geology: Micro-Level Rock Deformation
Astronomy Topics for Presentation
Differences Between Astronomy and Astrology
The Possibility of Life on Mars
History and Discovery of Milky Way Galaxy
Does Astronomy Only Study Stars?
Astronomy as a Separate Subject in School
Reasons Why Fewer Entrants ChoAstronomynomy
What Happens If the Sun Died?
Why Our Future Depends on Astronomical Studies
Technological Science Topics for Presentation
How Technology Improves Living Standards
Technology and Its Effect on Cancer Treatment
How Cybercriminals Use Technology
Benefits and Threats of Artificial Intelligence
Saving Time on Internet Technology Usage
Technological Evolution from the Middle Ages to Present
Diffusion Rate of Technology in Developing Countries
Taking a Break from the Internet
Multimedia Science Topics for Presentation
Multimedia Features and Classification
Creating with Multimedia Presentation
Features of Online Multimedia
Benefits of Multimedia in Business
Usage of Multimedia in Computer Games
How to Create Training Courses Using Multimedia
Becoming a Multimedia Specialist
Multimedia and Its Relation to Science
Cultural and Social Presentation Topic Ideas
This aspect mostly concerns psychology and sociology students. Here are some fun topics for presentations that you can check out.
Culture and Traditions of Native Americans
How History Connects with Culture
How Cultural Knowledge Increases Chances of Success
Identifying Emigrants by Cultural Characteristics
Why Students Need to Learn About Culture
Importance of Cultural Appreciation
Pros and Cons of Diversified Culture
Best Sociology Books for Starters
Sociology and Its Express Research
Empirical Research
Causes of Social Phenomena
Mathematical Methods in Sociology
Social Trends Analysis and Development Patterns
How to Collect Sociological Information
Becoming a School President
Why a President Needs Leadership Skills
Ways to Raise a Child as a Leader
Is Leadership an Innate Skill or Result of Experiences?
Responsibilities of a Leader
How Family Relationships Affect One's Leadership Skills
Winning a Leadership Scholarship
How Individual Differs from Social Ethics?
Politics and International Relations Ethical Principles
Ethical Communication Rules in Social Media
Business Ethics and Relationships
Why Learn Etiquette Knowledge
Ethical Issues on Famous Artworks
Knowing About Corporate Ethics
What are Some Presentation Ideas for Healthcare?
There are many physical and mental health topics for school and other conferences , but having fun topics for presentations is essential to make your lecture less complicated. Here are some of the presentation topics that might suit your interest.
Psychology Topics for Presentation
The Need for Psychologists in Kindergarten
Best Universities for Psychology
Choosing a Suitable Psychologist
Outcasts Children: Psychology Victim
Psychological State and Its Effects on Productivity
When Do You Need a Psychologist
Can a Person with Mental Disorder Become a Psychologist?
Mental Health Topics for Presentation
Mental Fatigue: Causes of Failure
Impacts of Social Media on Mental Health
Recognizing and Avoiding the Onset of Depression
Causes of Mental Health Disorders
How Physical Affects Mental Health and Vice Versa
Dealing With Mental Breakdowns
How Music Improves Mental Health
Health Topics for Presentation
Why Do Pharmacies Sell Over-the-counter Medicines?
How Allergic Reaction Works
Sports that Can Improve Health in a Month
Signs of Bad Immunity System
Legalization of Marijuana
Centenarians Secret to Good Health
Healthy Habits Before Exams
Nutrition Topics for Presentation
The Necessity of Reading a Product's Composition
Nutrition Effects on Skin Condition
Determining Necessary Ratio of Proteins, Fats, and Carbohydrates
Tips for Restrictive Eating Disorders
How Sports Nutrition Can Be Dangerous
Why Being a Nutritionist a Good Career Choice
Why Quality Nutrition Determines One's Success
Nursing Presentations
Nursing Career and Its Growth
Critical Moments on Painkillers Usage
Patient Safety During Nursing
Patient safety during nursing
Career Growth in Nursing
The use of painkillers: critical moments
Health Assessment: What to Check
Features of caring for patients with mental disorders
Postoperative patient care
Features internships and practices for nurses
Dental Presentations Ideas
Teeth Processes for Babies
Molar Extraction Process
Wisdom Tooth: Necessary or Not?
How Chewing Gum Affects Tooth Enamel
Causes and Treatment for Oral Cancer
Diet for Braces
Medical Presentations
How to Call an Ambulance
Dealing With Addiction
Highly Addictive Medical Drugs that You Don't Realize
Primary Stab Wound Treatment
When a Surgery Becomes Necessary
Traditional, Alternative, and Modern Medicines
Preventing Sport Injuries
Insomnia Treatment With No Pills
Anti-aging Pills: When to Avoid It
Why Go or Reject Posthumous Donation
Euthanasia and Its Effect on Suicide Rate
How to Avoid Child Obesity
Pros and Cons of GMOs
Diverse Way to Improve Healthcare
The Need for Legal Framework on Plastic Surgery Regulations
What are Some Presentation Ideas for Business and Management?
Finding business presentation topics is more difficult as you have to show in-depth knowledge regarding your chosen idea. Here are some of the presentation topics that you can check out.
How a Good Topic Helps on Public Speaking (SECS Elements)
Having the right choice of presentation topics can help meet the Sincerity, Enthusiasm, Confidence , and Simplicity (SECS) public speaking elements due to these reasons:
A good topic can make you sincere in communicating with your audience.
Fun topics for presentations can also increase the audience's enthusiasm.
Fun topics for presentations also give you confidence as it lessens awkwardness.
The right topic makes your presentation concise, straightforward, and informative at the same time.
Presentation topics are the key to a successful lecture, bringing more opportunities for your career. It can get confusing to choose among tons of ideas out there, but give it a serious thought as your topic impacts your overall presentation.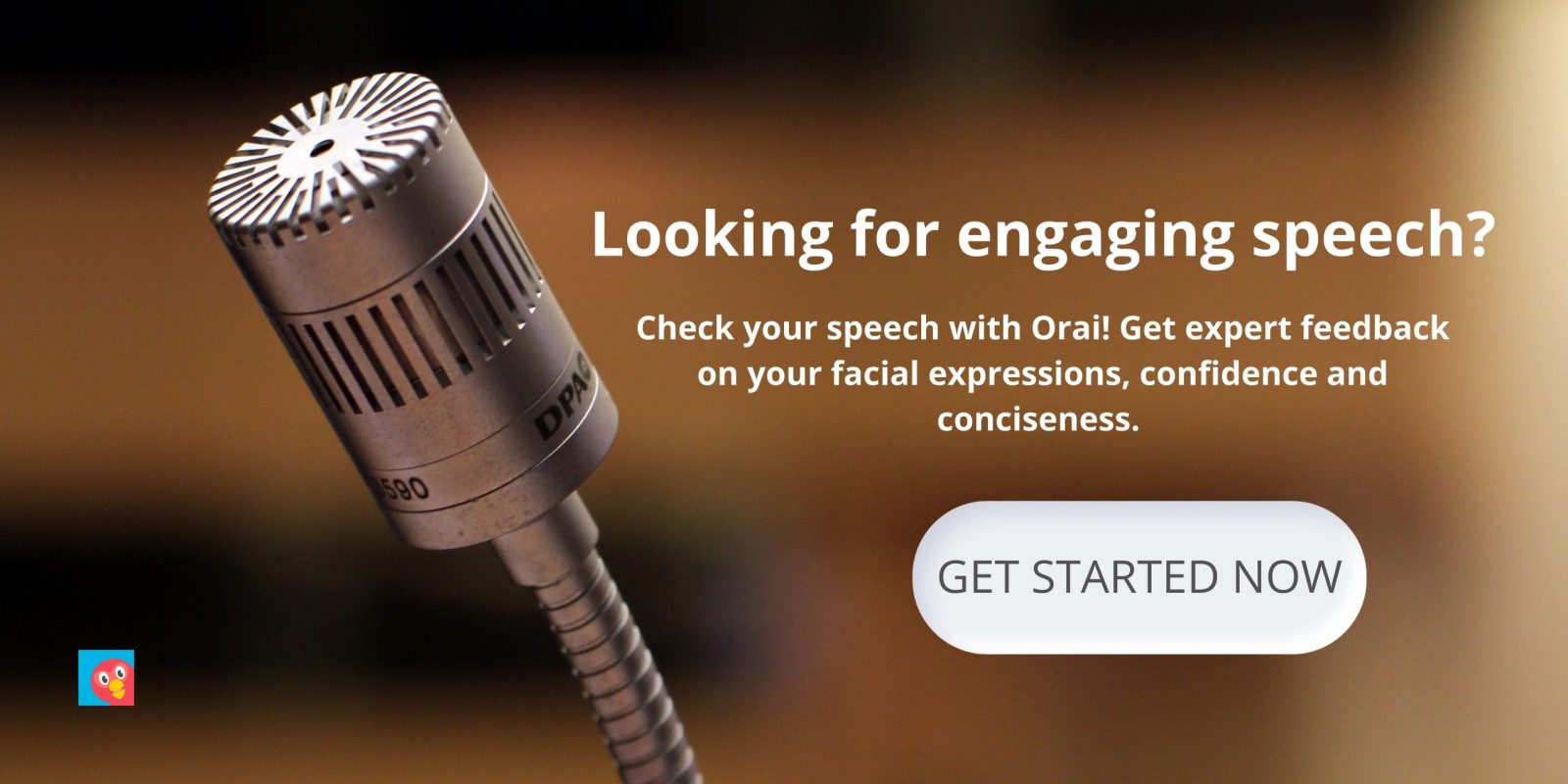 You might also like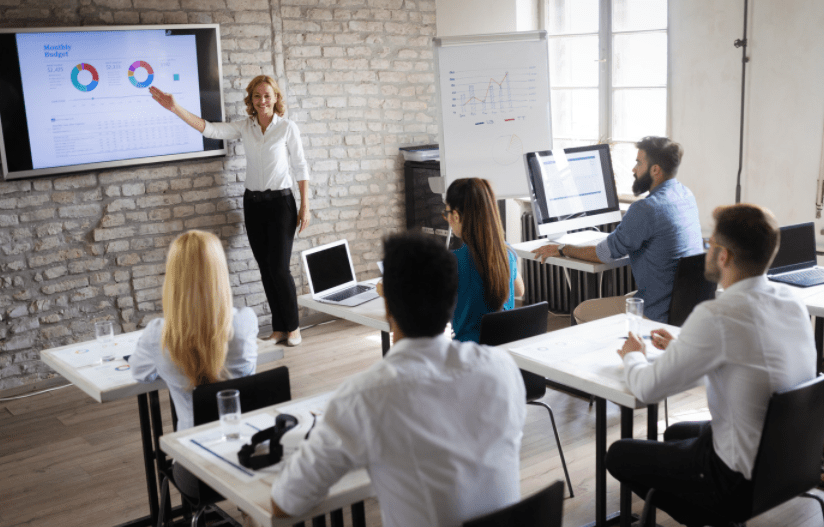 Presentation Software: PowerPoint Alternatives
2023 Complete Guide to Presentation Templates 📊
Master Public Speaking
Craft Effective Technical Presentations: 5 Success Strategies
Dominik Sumer
Aug 30, 2023 · 8 min read
Technical presentations can be tricky to execute. You know your subject inside out, but is that enough?
How do you ensure your audience stays engaged throughout the presentation, and how do you answer their questions effectively?
This blog post provides modern strategies for crafting effective technical presentations, covering all aspects, from understanding your audience to handling questions and feedback.
You will also learn about the practical parts of technical presentations, including proper tools and examples.
These tips will help you deliver a successful presentation that makes a lasting impact on your audience.
Anyone can use this guide as a checklist , but the following can get huge benefits:
Software Engineers or Developers
Tech YouTubers
Candidates who are presenting in tech interviews
Social Media Influences like tech on LinkedIn
Students, Tech Teachers, and much more.
Identify your Audience:
In our previous guide about technical writing , we shared 19 expert tips you should know.
Let me quickly highlight the five most important tips:
Understand Audience
Define Purpose
Always do your research
Organize thoughts
Avoid Jargon and Acronyms
Understanding your audience is not a first step but why?
Because first, you need to identify WHO is your target audience.
Question it by yourself, and write down the three closest audiences like:
JavaScript Developers: Those who want to learn about JavaScript technologies. You can help them learn the tech faster by sharing beautiful code snippets .
SaaS Owners: Those tech founders who want to learn about the ongoing development progress of their software. Give them tips on how to tackle obstacles in software development by using technical presentation slides .
Tech Talks: Those interested in code screencasts within the video content like YouTube or TED Talks. You can use rich animated content, like videos created with snappify.
So, identify your audience first and use the smart tools to simplify things for you and the audience.
Use Smart Tools:
So, what are smart tools in the digital world?
Smart Tools are intelligent software applications that help users perform complex tasks more efficiently and effectively.
They simplify processes, improve productivity, and help achieve goals quickly and easily online.
You can learn about our curated list of technical writing tools , which comes with Artificial Intelligence.
Before using your tool for technical presentations, make sure to check these features first:
Can you create a fully animated slide?
Is there any feature for Video Export?
The tool must be user-friendly to avoid presentation disruptions.
Clear and visually appealing infographics are important for tools with graphs, diagrams, or slides.
Now that you know enough about the features, here is another list of modern tools to help you become a good presenter.
Snappify: It can help you present code beautifully and has all the features I have mentioned above. It also has pre-made templates to help you create and share snippets faster.
PowerPoint: A user-friendly software for creating dynamic presentations with text, images, charts, and multimedia elements.
Google Slides: A web based presentation tool that lets users create basic presentations and save them online.
Let's take a closer look at the Slides and Video Export features of snappify and how it can become your new companion for your technical presentations.
It comes with a Present button at the top of the bar, which can help you show your code snippets in the presentation mode.
In slides, there are several options for animations:
Besides showing your presentation, you can download all slides or export videos to share on social media.
You can follow this tutorial on creating code presentations with snappify .
Video Export : TypeWriter Example
Video showcasing the TypeWriter transition
Structure Your Presentation
To craft an effective technical presentation, it is crucial to structure your content in a clear and logical flow .
Begin with an attention-grabbing introduction that captivates your audience and sets the tone for the presentation.
Organize your content into sections or chapters, making it easier for your audience to comprehend and follow along.
Divide your presentation into key sections or points.
Each section should have a clear focus and contribute to your main message.
Use bullet points and concise text to support each point.
Transition smoothly between sections to maintain a logical flow.
Include visuals such as images, charts, graphs, animations , and videos to enhance understanding and engagement.
Share real-life examples or case studies that illustrate your points.
Use relevant data and statistics to back up your points and add credibility.
Finally, remember to summarize key points and provide a memorable conclusion to leave a lasting impact.
Create your next presentation
snappify will help you to create stunning presentations and videos.
This video was created using snappify 🤩
Choose a good Font and Color for the Slides
Font and color choices in slides play a key role in shaping the impact and effectiveness of your presentation.
These choices go beyond aesthetics; they influence how your content is perceived, understood, and remembered.
Here are quick tips to make effective font and color choices:
Readability: Use simple, easy-to-read fonts that can be seen from far away. Avoid fancy or complex fonts that can make reading difficult.
Consistency: For a professional look, limit your presentation to two font styles: headings and body text.
Contrast: Use contrasting fonts for headings and body text for better readability. Headings should be in bold or larger font, while body text should be in regular font.
Hierarchy: Establish hierarchy with color by using bold or contrasting hues for headings and more subdued tones for body text.
Limit Bright Colors: While bright colors can add visual interest, avoid using too many as they can be distracting and make your presentation look unprofessional.
Remember that your font and color choices should support your technical content and help convey your message effectively.
Test your chosen fonts and colors on different screens to ensure they appear as intended.
Consistency in font and color usage contributes to a polished and visually appealing presentation.
Also take a look at our handcrafted templates to get started with your technical presentations.
Engage with Stories
People remember stories better than facts alone.
Include relatable case studies to illustrate your points and make your presentation more relatable.
Storytelling is a powerful technique that can elevate your technical presentation from informative to captivating.
Humans have been using stories to communicate and connect for centuries, and integrating this approach into your presentation can help you create a deeper and more lasting impact on your audience.
Here's how you can effectively use storytelling to engage your audience during your technical presentation:
Quick Story Example:
Meet Maya, a talented developer on a mission to make her technical presentations truly captivating.
One day, she discovered snappify, a tool rumored to bring code snippets to life .
Maya decided to give it a shot.
With snappify, Maya's code snippets transformed into dynamic visuals that got animated smoothly across the screen.
During her presentation, she used it to break down complex algorithms step by step.
The audience was captivated, effortlessly following along as the code was visually displayed.
Impressed by Maya's presentation, fellow developers asked about snappify.
Maya shared how the tool had elevated her delivery, making code accessible to all.
Afterward, snappify was known for its captivating technical demonstrations.
Developers worldwide used it to transform complex code into interesting visuals, captivating audiences and enhancing code comprehension.
Now, turn your boring code into fancy and beautiful snippets before sharing it on social media or inside your technical presentation.
In conclusion, delivering a successful technical presentation requires technical skills, engaging visuals, and audience interaction.
A compelling story and utilizing effective visuals are crucial for delivering a memorable and impactful presentation.
Following the tips in this comprehensive guide, you can always deliver successful technical presentations for interviews, YouTube videos, tech talks, social media posts, and much more.
How can I adjust my technical presentation to different levels of expertise among the audience?
Adjust technical depth and terminology based on audience familiarity. Provide real-world examples for beginners and deeper insights for experts.
What is the difference between presentation and technical presentation?
Presentations can be either general or technical. General presentations inform or persuade, while technical presentations explain complex concepts to an audience with relevant expertise like engineering, coding, or more.
How do I overcome nervousness before a technical presentation?
Practice is key. Familiarity with your content and great rehearsal can help reduce anxiety during the presentation.
What is most important in technical presentation?
Effectively convey complex concepts with clear explanations, visuals, and relevance to the audience's needs and expertise - that's clarity.
What are the four essential components of a technical presentation?
A technical presentation has four parts: intro, content, conclusion, and Q&A. Introduce, present, summarize, and impress.
How do you engage your audience during a technical presentation?
To keep your audience engaged during a technical presentation, use relatable examples, break down complex information, and include interactive elements like polls or Q&A sessions. Personal stories can also make it more interesting.
Share Article
E & C ENGG
JAVA PROGRAMS
PHP PROGRAMS
ARTIFICIAL INTELLIGENCE
CLOUD COMPUTING
WIRELESS TECHNOLOGY
Latest Technical Paper Presentation Topics
by Ravi Bandakkanavar
May 18, 2023
This post contains a wide variety of technical papers chosen from various Engineering streams. The latest Technical Paper Presentation Topics include trending topics from emerging Technology like Artificial Intelligence, Machine Learning, 5G Technology, Cybersecurity, and Cloud Computing. It also includes topics from different Engineering streams like Computer Science and Engineering, Electronics Communications and Engineering, Electrical and Electronic Engineering, Mechanical Engineering, and Automobile Engineering.
Blockchain Technology
Robotic Process Automation
Chat GPT and its capabilities
How 5G Technology can Revolutionize the Industry?
5G Wireless Technology
Impact of the Internet on Our Daily Life
The technology behind Face Unlocking in Smartphones
3D Printing Technology
Anti-HIV using nanorobots
Humanoid Robots
Virtual Reality: working and examples
Metaverse and how Apps are developed in Metaverse
Smart Eye Technology
Augmented Reality
Automatic Video Surveillance Systems
Automatic number plate recognition
Cloud Computing vs. Distributed Computing
Attendance Monitoring Intelligent Classroom
Automatic Mobile Recharger Station
Automatic sound-based user grouping for real-time online forums
Bio-computers/Biomolecular Computers
What is Big Data?
Biomedical instrumentation and signal analysis
Artificial intelligence and the impact of AI on our lives
Is Artificial Intelligence a Threat or a Benefit?
Top 10 Ways Artificial Intelligence Future will Change the World
Artificial Intelligence: Technology that Hosts Race between Enterprises
The Role of Artificial Intelligence in the Healthcare Industry
How AI Technology Can Help You Optimize Your Marketing
Causes of CyberCrime and Preventive Measures
What is Phishing? How to tackle Phishing Attacks?
What is the Dark Web? How to Protect yourself from the Dark Web?
Cyberbullying: The emerging crime of 21 st Century
Anatomy and working of search engines
Bionic Eye – a possible path toward the Artificial retina
Bluetooth-based Smart Sensor Networks
Broadband access via satellite
Brain-computer interface
Blue eyes technology
Brain-controlled car for the disabled using artificial intelligence
Brain Port device
Brain Finger Print Technology
BrainGate Technology
Digital jewelry
Development of an Intelligent Fire Sprinkler System
Capturing packets in secured networks
Digital Speech Effects Synthesizer
Aqua communication using a modem
Serverless Edge Computing
Intrusion detection system
How to prepare for a Ransomware attack?
What is the Dark Web? How to Protect Your Kids from the Dark Web?
Carbon nanotubes
Cloud computing
Mobile Ad hoc Networks (MANETs)
Security aspects in mobile ad hoc networks (MANETs)
Mobile Ad Hoc Network Routing Protocols and applications
Graphical Password Authentication
GSM-based Advanced Wireless Earthquake Alarm System for early warning
Computerized Paper Evaluation using Neural Network
Deploying a wireless sensor network on an active volcano
Data Mining and Predictive Analytics
Dynamic Car Parking Negotiation and Guidance Using an Agent-based platform
Real-Time Street Light Control Systems
Data Security in Local Networks using Distributed Firewalls
Design of a wireless sensor board for measuring air pollution
Design of diamond-based Photonics devices
Design of Low-Density Parity-Check Codes
What is LiDAR Technology?
Tizen Operating System – One OS for everything
Authentication using Biometric Technology
Speech Recognition
Speech Processing
Digit recognition using a neural network
Digital Audio Effects Control by Accelerometry
Digital Camera Calibration and Inversion for Stereo iCinema
Dynamic resource allocation in Grid Computing
Dynamic Virtual Private Network
Earth Simulator – Fastest Supercomputer
Electromagnetic Applications for Mobile and Satellite Communications
Electronic nose & its application
Elliptical Curve Cryptography (ECC)
Reactive Power Consumption in Transmission Line
SPINS – Security Protocol For Sensor Network
Smart Bandage Technology
Embedded web server for remote access
Encrypted Text chat Using Bluetooth
Electronic toll collection
Electronic waste (e-waste)
Apache Hadoop Introduction
Embedded web server for industrial automation
Eyegaze system
Fuel saver system
Guarding distribution automation system against cyber attacks
Face detection technology
Falls detection using accelerometry and barometric pressure
Fast Convergence algorithms for Active Noise Controlling Vehicles
Fault-tolerant Routing in Mobile ad-hoc network
Ferroelectric RAM
Fingerprint recognition system by neural networks
Finite Element Interface (FEI)
Flexible CRT Displays
Fluorescent Multilayer Disc (FMD)
Fluorescent Multilayer Optical Data Storage
Forecasting Wind Power
Fractal image compression
Fractal robots
Geometric Invariants in Biological Molecules
Global positioning response system
Broadband over power line
Card-based security system
Face Recognition Technology
GSM Digital Security Systems for Printer
Groupware Technology
Indian Regional Navigation Satellite System
GSM Security And Encryption
Hardware implementation of background image modeling
HAVI: Home Audio Video Interoperability
Hawk Eye – A technology in sports
High Altitude Aeronautical Platforms
High-Performance Clusters
High-Performance DSP Architectures
High-speed circuits for optical interconnect
High-speed LANs or the Internet
Holographic Data Storage
Holographic Memory
Holographic Versatile Disc
Holt-Winters technique for Financial Forecasting
HomeRF and Bluetooth: A wireless data communications revolution
How does the Internet work?
Hyper Transport Technology
How does a search engine work ?
How does google search engine work ?
Human-computer interaction & its future
Design of a color Sensing System for Textile Industries
GSM-based Path Planning for Blind Persons Using Ultrasonic
Imbricate cryptography
Suggested Read: Technical paper presentation topics for CSE Technical paper presentation topics for ECE 10 Innovative Tech Trends Expected in 2023
Implementation of hamming code
Implementation of QUEUE
Image transmission over WiMAX Systems
Implantable on-chip Power Supplies
Integrating Wind Power into the Electricity grid
Integration of wind and solar energy in smart mini-grid
Intelligent navigation system
Intelligent Patient Monitoring System
Intelligent RAM: IRAM
Intelligent Software Agents
Interactive Voice Response System
Internet architecture and routing
Internet Protocol duplicate address detection and adaptation
Investigation of the real-time implementation of learning controllers
IP spoofing
IP redirector features
iSCSI: The future of Network Storage
ISO Loop magnetic couplers
Jamming and anti-Jamming Techniques
Light-emitting polymers
Load balancing and Fault-tolerant servers
Light Interception Image Analysis
Lightning Protection Using LFAM
Liquid Crystal on Silicon Display (LCOS)
Location estimation and trajectory prediction for PCS networks
Low-Power Microelectronics for Biomedical Implants
Low-Power Oscillator for Implants
Magnetic Random Access Memory
Managing Data In Multimedia Conferencing
Microchip production using extreme UV lithography
Modeling of wind turbine system for an Interior Permanent magnet generator
Moletronics – an invisible technology
Power generation through Thermoelectric generators
Multi-Protocol Label Switching
Multiuser Scheduling for MIMO broadcasting
Multisensor Fusion and Integration
Parasitic computing
Password paradigms
Polymer memory – a new way of using plastic as secondary storage
Programmable logic devices (PLD)
Non-Volatile Static RAM
Optical coherence tomography
Open source technology
Ovonic unified memory
Personal satellite assistant systems
PH control technique using fuzzy logic
Pluggable Authentication Modules (PAM)
Power Efficiency and Security in Smart Homes
Proactive Anomaly Detection
Prototype System Design for Telemedicine
QoS in Cellular Networks Based on MPT
Quad-Core Processors
Real-Time Operating Systems on Embedded ICs
Real-Time Speech Translation
Real-Time Systems with Linux/RTAI
Reliable and Fault-Tolerant Routing on Mobile Ad Hoc Network
Robotic Surgery
Vehicle monitoring and security system
Space-time adaptive processing
Radiofrequency identification (RFID) technology
Rapid prototyping
Secured web portal for online shopping
Securing underwater wireless communication networks
Security analysis of the micropayment system
Security requirements in wireless sensor networks
Semantic web
Sensitive skin
Snake robot the future of agile motion
Software-Defined Radio (SDR)
SPWM(sinusoidal pulse width modulation) technique for multilevel inverter
Switchgrass
Solar Powered Speakers
Security on Wireless LAN Adaptive cruise control
Session Initiation Protocol (SIP)
Shallow water Acoustic Networks
Significance of real-time transport Protocol in VOIP
Simulating Quantum Cryptography
Single photon emission computed tomography
Smart cameras for traffic surveillance
Smart Fabrics
Space Mouse
Space Robotics
Speech Enhancement for Cochlear Implants
Speed Detection of moving vehicles using speed cameras
Swarm intelligence & traffic safety
Synthetic Aperture Radar System
Systems Control for Tactical Missile Guidance
The Architecture of a Moletronics Computer
The Evolution of Digital Marketing
Thermal infrared imaging technology
Thought Translation Device (TTD)
Three-dimensional password for more secure authentication
Ultrasonic motor
Wearable biosensors
Traffic Light Control System
Wireless integrated network sensors
Ultrasonic detector for monitoring partial discharge
Ultra-Wideband Communication
What is IPaaS? Trending IPaaS Services Available In the Market
Wireless Computer Communications Using Sound Waves
Click to share on Twitter (Opens in new window)
Click to share on Facebook (Opens in new window)
Click to share on LinkedIn (Opens in new window)
Click to share on Pinterest (Opens in new window)
Click to share on Pocket (Opens in new window)
213 thoughts on "Latest Technical Paper Presentation Topics"
Hello sir! Hope you are doing well. I have a technical paper presentation this semester, so I would like some suggestions in the domain of HCI, AI- ML, and Data science. Thank you sir.
Hello sir! , Can you help me on what kind of application that are very useful in the present?
Are you looking for mobile applications or web applications? Automating the manual processes will add more value.
work automation (can be delivery, operations, movement, robotics, AI/ML etc) Traffic control systems Communication/Data transfer VR/AR
Hi sir! Can you help me what can feature can i add in Log In System for Covid 19 . Thankyousmuch sir❤️
If you are looking for a Covid application for the information purpose, it may include the following things: 1. Covid statistics (country/state/city/daily/weekly/monthly wise) 2. Individuals health history 3. Vaccination status 4. Hospitals and health centers information
You can add many more things like health hygiene shops, tourism etc.
need some technical topic related to ECE
Did it help? Would you like to express? Cancel reply
Technical Presentation
Structure diagram, criteria for success.
The presentation starts with the motivating problem for the research and why it's being presented.
Every slide shows something relevant to the motivating problem.
Every slide shows no more information than necessary to convey the message.
Slide titles stand on their own; other text supports the visuals.
The audience takes away the presenter's desired message .
Identify Your Message and Purpose
Identify your message and goals as a presenter and use them to organize your presentation. Your message is what you wish to convey to the audience, and is your primary goal. Other goals could include eliciting feedback, receiving a job offer, etc. Use your goals to structure your presentation, making it easier for the audience to follow your logic and identify important points that support your goals.
For example, if your goal is to communicate a new scientific result, focus on the results and broader implications rather than your methodology. Specific methods should take a back seat (e.g. "I measured key material properties," rather than "I found the thermal decomposition temperature and profile"). Spend more time focusing on what the result means, and how it can be used.
Alternatively, if your goal is to elicit feedback from colleagues on an experimental apparatus, focus more on the experimental methods. Compare the advantages and disadvantages to alternatives. Explain your assumptions, base models and why your proposed experimental design will give more useful results than other designs would.
In less formal settings such as lab meetings, you can explicitly tell your audience what you're looking for (e.g., "I'd appreciate feedback on my experimental methods").
Analyze Your Audience
Understanding your audience is of paramount importance for a successful presentation. Highlight how your goals overlap with what audience cares about, so they receive your message. A well-designed presentation will steer the audience's attention such that you can lead them to the exact point that you want them to take away.
Different audiences have different goals for attending a presentation, and therefore pay attention to different things. For example, at the same talk, an engineer may be interested in using your result to solve their problem, a scientist in the broader scientific advance, a venture capitalist in its impact as a novel product, and clinician about how your device could improve their patients' care. The introduction of your presentation should speak to the range of backgrounds and experiences in your audience.
That being said, often an audience consists of people with similar backgrounds and interests. Therefore, identify whether jargon is appropriate for an audience, and to what extent. Consider whether other methods, such as images or analogies, are more appropriate to convey concepts that would otherwise rely on jargon.
Plan Out the Presentation
Presentations are constrained by the fact that they progress linearly in time, unlike a written piece of communication, where the reader may jump forwards and backwards to get at the information they seek. Outline the content of the entire presentation first, then begin to design the slides, rather than jumping straight into them.
Lay out the order in which the content needs to be presented to achieve your goals, such that your message flows from point to point, topic to topic. This order may be very different from the structure of the journal paper you've already written.
Start by motivating your work with a problem that everyone cares about. Then develop your message step by step, from the background to the final message, so the logic flows clearly.
In many cases (depending on the audience), it might be most appropriate to reveal your conclusions up-front, so that the audience can tie everything else in the presentation back to supporting those conclusions. For instance, technology-focused program managers or engineering sponsors are likely most interested in your results, which will determine whether they are interested enough to pay attention to your process and justification. By contrast, certain scientific communities appreciate being taken through your scientific process to develop their own conclusions before you present yours.
Because the audience cannot immediately see a presentation's structure like they can with a paper, it is often a good idea to provide a high-level roadmap of the presentation early on. At key points throughout the presentation, remind them of where they are on the roadmap.
Connect Your Work Back to the Broader Motivation
At the beginning of your talk, develop the broader context for your work and lay out the motivating questions you aim to answer. The audience should understand how your answers have an impact on the broader context, and why a solution was not immediately possible without your work.
At the next level down, when showing data and results, make sure it's clear what they contribute to answering the motivating questions.
Anticipate Questions
If your audience is following along with your presentation, they'll likely have questions about why you made certain decisions or didn't make others. Sometimes, the questions could arise from what you've said and presented. Other times, they'll arise from a listener's knowledge of the field and the problem that you're working on.
While you design your presentation, think about what kinds of questions may come up, and identify how you will address them. For less formal talks, you can anticipate interruptions to discuss these questions, whereas for more formal talks you should make sure that none of the questions are so big that they'll preoccupy your listeners. For big questions, decide if you'll explicitly address them in your talk. For smaller ones, consider adding back-up slides that address the issue.
Remember – while you know all of the information that is coming up in your talk, the audience probably does not. If they develop a question that doesn't get addressed clearly, they could get distracted from the rest of the points you make.
You can use questions to create strong transitions: "seed" the listener's thought process with the questions you're about to answer in an upcoming slide. If a listener develops a question, and then you answer it immediately after, your message will stick much better!
Each Slide Should Convey a Single Point
Keep your message streamlined—make a single point per slide. This gives you control over the pace and logic of the talk and keeps everyone in the audience on the same page. Do not be afraid of white space—it focuses your audience's attention.
The slide title should identify where you are on your roadmap and what topic the question the slide is answering. In other words, the audience should know exactly where in the presentation and what the slide answers just from the slide title.
Strong Titles Tell a Message
Strong titles highlight where on the roadmap you are, and hint at what question the slide is answering. Weak titles tend to be vague nouns that could be used across many slides or presentations. A rule of thumb is your title should be a clear, single-line phrase illustrating the importance of the slide.
Note that different mechanical engineering fields have different preferences for titles that are phrases versus full sentences. In general, design, system, or product-focused presentations tend to have short titles that only highlight what the speaker is saying, allowing audiences to focus more on the body of the slide, which is usually a figure. In other fields, a strong title might instead be a full sentence that states a message.
Emphasize Visuals
When a new slide is presented, most people will shift their attention from what you're saying to the slide. People can often interpret figures and listen, but not read text and listen simultaneously. The more words on the slide, the less control you have over your audience's attention. If you are reading words off the slide, you've lost the audience's attention completely—they'll just read the slide too.
Use brief statements and keywords to highlight and support the slide's individual point. Slides are a visual medium, so use them for figures, equations, and as few words as possible to convey the meaning of the slide.
If you have a block of text on your slide, ask yourself what the takeaway message is, and what is the necessary supporting material (data, analysis). Then, identify how text can be reduced to still support your point clearly. Consider…
Replacing text with figures, tables, or lists.
Eliminating all but key words and phrases, and speaking the bulk of the text instead.
Breaking up the slide into multiple slides with more visuals.
Replace blocks of text with easy-to-read pictures, tables or diagrams.
Left: The original slide provides specific information as text, but makes it easy for both speaker and audience to read directly off the slide, often leading to a distracted audience.
Right: The improved slide conveys the same information with a simple graphic and keywords, conveying the chronology more clearly, and allowing the reader to speak the same information without reading off the slide.
Simplify Figures
The purpose of a figure is to convey a message visually, whether it be supporting evidence or a main point. Your audience usually gives you the benefit of the doubt and assumes that whatever you show in the figure is important for them to understand. If you show too much detail, your audience will get distracted from the important point you want them to gather.
An effective presentation figure is often not one made for a paper. Unlike you scrutinizing your own data or reading an academic paper, your audience doesn't have a long time to pore over the figure. To maximize its effectiveness, ask yourself what minimum things need to be shown for the figure to make its point. Remove anything that doesn't illuminate the point to avoid distraction. Simplify data labels, and add emphasis to key parts using colors, arrows, or labels.
Additionally, presentations offer different opportunities than papers do for presenting data. You can use transitions on your slides to sequentially introduce new pieces of information to your slide, such as adding data to a plot, highlighting different parts of an experiment (or equation), or introducing text concepts as bullets.
Simplify data, simplify labels for emphasis.
Top: Academic referees and peers would prefer to see the complete theoretical model and experimental data (top), so they can interpret it for themselves. In addition, in papers, space is limited, while time to digest is not.
Bottom: But in a presentation, simplifying the data makes it easy to focus on the feature of interests for the presentation, or even at that moment (different regions may be highlighted from slide to slide). Slides provide plenty of space, while time is at a premium. [Adapted from Wind-Willassen et al., Phys. Fluids 25, 082002 (2013); doi:10.1063/1.4817612]
Introduce Your Data
Make sure your audience will be able to understand your data before you show it. They should know what the axes will be, what points in the plot generally represents, and what pattern or signal they're looking for. If you're showing a figure common to a specific audience, you may not need to explain as much. But if you show the data before the audience knows how to read it, they'll stop listening to you, and instead scrutinize the figure, hoping that a knitted brow will help them understand.
If you are worried your audience won't understand your data, one approach is to show sketches of what the data would should like if your hypothesis were true or false. Then show your real data.
For an audience unfamiliar with cyclic battery testing as a way to measure corrosion, first show a slide explaining how the electrical signal would appear without corrosion ( top ) before showing the slide with the actual data ( bottom ). Use parallel design across the explanation and data slides. This way, the audience is introduced to the logic of the experiments and how to draw conclusions from the data, making them more likely to follow and agree with the point made on the second slide. [Adapted from AAE2]
Be Critical of Visual and Textual Jargon
If there are discipline-accepted symbols, for example in fluid or electrical schematics, using them is an effective tool to simplify your visual for people in your field. However, if these may be unknown to a significant portion of your audience, be sure to add a descriptive keyword, label or legend.
Use simple, consistent visual design
A clean set of slides will minimize visual noise, focus the audience's attention and improve the continuity between what you're showing and telling. The graphical design is also important for setting the tone and professionalism of the presentation.
Are colors related to each other? Do some carry intrinsic meaning (e.g. blue = cold, water, red = hot)?
Are you using colors that are well-represented when projected?
Are your color choices appropriate for colorblind members of the audience? Can you textures or line/point styles to differentiate data instead?
Spread out elements on a slide to use space effectively—don't be afraid of white space! By limiting the amount of information on a slide, you can control what your audience will focus on at each moment in time.
Use your software's alignment and centering features.
When items are grouped as a list, make sure they actually belong under a helpful unifying theme.
Make sure all text and figures are legible to the back of the room.
Resources and Annotated Examples
Annotated example 1.
This is a technical presentation given by MechE graduate students for a system design class. 13 MB
Annotated Example 2
This presentation was given by a MechE PhD student during interviews for postdoc positions. 1 MB
Researched by Consultants from Top-Tier Management Companies
Powerpoint Templates
Icon Bundle
Kpi Dashboard
Professional
Business Plans
Swot Analysis
Gantt Chart
Business Proposal
Marketing Plan
Project Management
Business Case
Business Model
Cyber Security
Business PPT
Digital Marketing
Digital Transformation
Human Resources
Product Management
Artificial Intelligence
Company Profile
Acknowledgement PPT
PPT Presentation
Reports Brochures
One Page Pitch
Interview PPT
All Categories
Top 7 Technical Presentation Templates With Samples and Examples
Nidhi Aswal
Are you tired of struggling with technical presentations that lack impact and clarity? In today's fast-paced business world, effective communication is crucial. Did you know that presentations with visual aids are 43% more persuasive? Yet, crafting the perfect technical presentation can be time-consuming. That's where SlideTeam comes to the rescue, offering a game-changing solution.
We are introducing our Top 7 Technical Presentation Templates, which are meticulously designed for B2B audiences like yours. These templates are your secret weapon for quality assurance, technical indicators, expert team assembly, market landscape analysis, digital asset management, and course design.
In the first half of 2023, optimism about technology's potential to advance business and society has rekindled after a challenging 2022 for tech investments and talent. Envision having a reservoir of readily editable PPTs infused with real-world instances within your reach. SlideTeam empowers you to captivate your audience, make astute decisions, and conquer the competition.
Our templates are your route to technical excellence, ensuring you maintain a competitive edge. Ready to revolutionize your technical presentations for enhanced outcomes? Let's get started.
Template 1: Role of Technical Skills in Digital Transformation
This all-encompassing PPT Preset covers a range of subjects, particularly emphasizing the significance of technical skills in driving digital transformation. It provides insights into IT professional challenges, roles and skills, pandemic impacts, and upskilling requirements for primary IT roles, including data and analytics, cybersecurity, application architecture, infrastructure operations, and cloud expertise. Download this presentation to see how IT drives growth and innovation by improving internal relationships and influencing strategy.
Download now!
Template 2: Technical Feasibility PowerPoint Presentation Slides
This comprehensive PPT Deck comprises 41 expertly crafted slides covering a spectrum of essential topics. It facilitates project assessment, product and service delivery planning, and business idea viability evaluation. Delve into your venture's strengths, weaknesses, opportunities, and threats, considering resource requirements, tax, legal, and technical expertise. Elevate your project discussions by downloading these Technical Feasibility PowerPoint Presentation slides.
Template 3: Technical and Nontechnical Training Proposal PowerPoint Presentation Slides
This complete PPT set spans various crucial topics, emphasizing the significance of technical and non-technical skills in workforce efficiency. This PPT infographic highlights the need for comprehensive training programs to enhance employee capabilities. Our Technical and Non-Technical Training Proposal PowerPoint Presentation is perfect for elucidating how these skills boost overall business productivity. This slide collection aids in presenting project objectives, goals, action plans, and task timelines and showcasing your company's mission, vision, core values, and client testimonials.
Template 4: Technical Maintenance Service Proposal PPT Presentation
Introducing our PPT Template for technical maintenance service proposal, expertly crafted to meet all your engineering maintenance requirements. This comprehensive PPT Deck offering covers preventive maintenance, emergency repairs, system upgrades, and consulting services to enhance the efficiency and longevity of your engineering systems. It is carefully designed by our dedicated team of experts committed to excellence. Get this PPT Template now and elevate your engineering maintenance.
Template 5: Technical Analysis for Target Market PowerPoint Presentation Slides
Upgrade your business strategies with our technical analysis for target market PowerPoint Presentation slides. These slides comprehensively show market trends, segmentation, product comparisons, and more. Visualize data with pie charts and graphs, and make informed decisions. It includes 17 fully editable slides, making it a valuable asset for your business growth.
Template 6: Technical Design PowerPoint Presentation Templates
Unlock accolades with our technical design PowerPoint Templates. This versatile PPT Deck covers quality assurance, technical indicators, visual design, product delivery, and product strategy in five engaging slides. Elevate your presentations with our fully editable PPT Preset and earn recognition for your expertise.
Template 7: Technical Analysis Types Result Areas PPT Designs
With this PPT Theme, navigate through the stages, including chart patterns, technical indicators, business, management, and marketing. This fully content-ready PPT Preset is your solution to addressing adversity and making a lasting impression on your audience.
Template 8: Conduct Technical Assessment and Audits Strategy PPT Layouts
Our PPT Deck on how to perform technical assessments and audits will cut down on pointless chit-chat. This three-stage PPT Slides encompasses business, management, planning, strategy, and marketing. To quickly and effectively counter objections and impact your audience, download this content-ready infographic immediately.
Tech Presentation Excellence
The technical presentation templates on SlideTeam provide a quick and easy way to convey your ideas and help your audience make educated choices. These aesthetically beautiful and adaptable decks cover many issues vital to today's businesses, from market research to technological design. Our customizable templates will help you wow your audience and stand out. Download these top 7 technical templates now and improve your technical prowess.
Ready to overcome innovation challenges? Explore our top 10 technical strategy templates designed to empower your innovation journey. Dive into the next level of success!
Looking for top-notch technical report templates? Click here to access our collection of the Top 5 templates to elevate your technical reporting game.
Are you geared up to wow audiences with your product pitches? Click here to discover our must-have product presentation templates and captivate your audience effortlessly. Your next successful pitch is just a click away!
FAQs on Technical Presentation Template
What should a technical presentation include.
A technical presentation should include several key elements for clarity and engagement. It should start with a clear introduction outlining the topic's importance. Then, present technical content logically with clear explanations, visuals, and examples. Address potential questions or concerns. Summarize the key points, and end with a concise conclusion. Visual aids, diagrams, and data should be used effectively to enhance understanding. Audience interaction, where appropriate, can also improve engagement.
What is most important in technical presentation?
In a technical presentation, effective communication and clarity are of highest significance. It is crucial that highly technical material be presented in a way that is easily understood. Also essential are eye-catching graphics, well-organized text, and an understandable progression of events. A technical presentation may be improved by interacting with the audience, fielding their questions, and using real-world examples to drive home your arguments.
How do you make a technical presentation interesting?
To add interest to a technical presentation, commence with an engaging introduction emphasizing the topic's significance. Utilize relatable examples and narratives to illustrate intricate concepts. Include visually attractive graphics and diagrams on your transparencies. Maintain a dynamic tempo and refrain from overpowering the audience with technical jargon. Engage the audience through questions, discussions, and real-world applications. Conclude with a memorable summary and encourage questions, fostering an interactive and engaging atmosphere.
Related posts:
Top 10 Technology Assessment Templates to Evaluate New Technologies
How Generative AI Tools are Transforming Different Industries – With Free PPT and PDF
[Updated 2023] Top 20 Artificial Intelligence PowerPoint Templates and Google Slides For Technology Geeks
Top 20 Technology Templates for Techies to Excel
Liked this blog? Please recommend us
Top 10 Data Governance Plan Templates with Examples and Samples
Must-Have Employee Contract Templates With Examples And Samples
This form is protected by reCAPTCHA - the Google Privacy Policy and Terms of Service apply.
Digital revolution powerpoint presentation slides
Sales funnel results presentation layouts
3d men joinning circular jigsaw puzzles ppt graphics icons
Business Strategic Planning Template For Organizations Powerpoint Presentation Slides
Future plan powerpoint template slide
Project Management Team Powerpoint Presentation Slides
Brand marketing powerpoint presentation slides
Launching a new service powerpoint presentation with slides go to market
Agenda powerpoint slide show
Four key metrics donut chart with percentage
Engineering and technology ppt inspiration example introduction continuous process improvement
Meet our team representing in circular format
10 Essential Ideas for Engineers Delivering Technical Presentations
Technical Presentations are persuasive events. Their purpose is to persuade others to read a piece of technical writing.
Technical writers shouldn't worry about boring their readers. Minimize reading by keeping the work as short as possible, as clear as possible, and as detailed as appropriate. Presenting technical ideas doesn't follow these rules directly, but this doesn't mean your Technical Presentation should be a "show-stopper."
The standard of technical presentations is so low that you can raise yourself above the majority even with a bit of effort.
Slides are essential but not as important as you. Use them to support yourself. Never speak to your slides; well, not all of them.
Accents are acceptable so long as people can understand you. Have friends point out words you mispronounce and fix them.
Don't mimic anyone else's style. There's only one correct style: yours.
Never try to be funny unless it's natural.
Tell them what's to come. Tell it. Then tell them what they heard.
You have three friends to make your presentation work: your authority, the logical way you order the ideas, the way you feel about making the presentation. If you don't feel enthusiastic, don't present.
A technical presentation should generate an action by the listener – to read, ask a question, to change something.
Leave a Reply Cancel reply
Your email address will not be published. Required fields are marked *
Notify me of follow-up comments by email.
Notify me of new posts by email.
This site uses Akismet to reduce spam. Learn how your comment data is processed .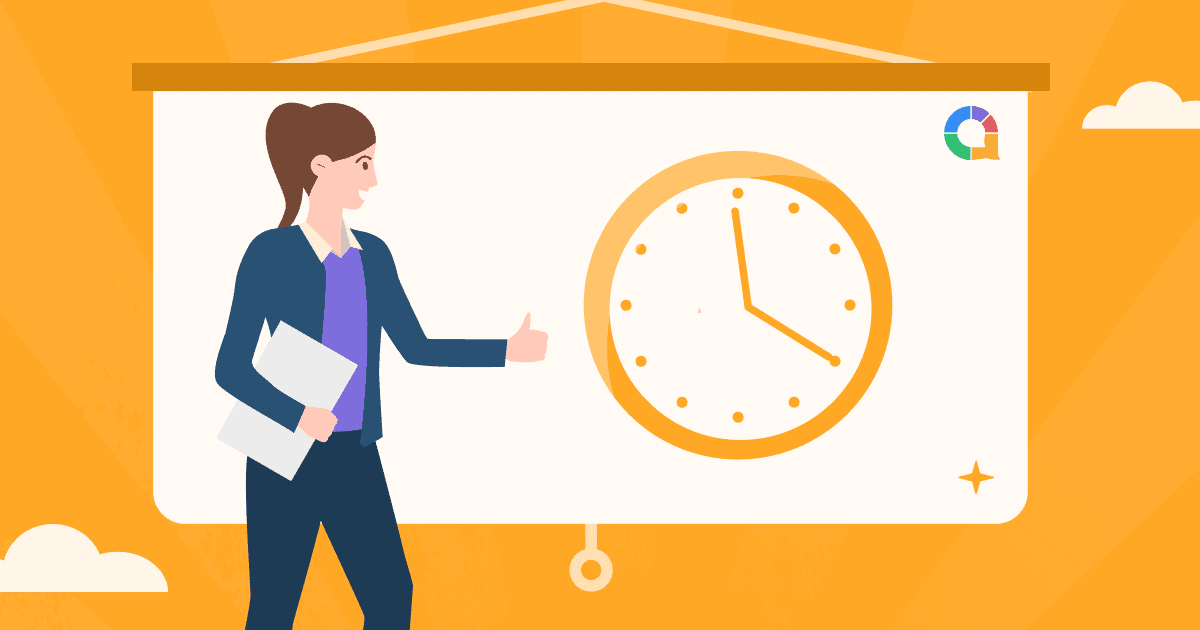 10-Minute Presentation Topics | 50 Unique Ideas in 2024
Lawrence Haywood • 27 Oct 2023 • 10 min read
For 10 minutes, what can you really do? A shower? A power nap? An entire presentation?
You might already be sweating at the idea of that last one. Cramming an entire presentation into 10 minutes is tough, but doing it without even knowing what to talk about is even tougher. So let's check out 10-minute presentation topics
No matter where you've been challenged to give a 10-minute presentation, we've got your back. Check out the ideal presentation structure below and over fifty 10-minute presentation topics, you can use for your big (actually, pretty small) speech. So, let's check out the best 50 10-minute presentation topics!
Table of Contents
The 10-Minute Presentation Structure
Topics for College Students
Topics for Interviews
Relatable Topics
Interesting Topics
Controversial Topics
Frequently Asked Questions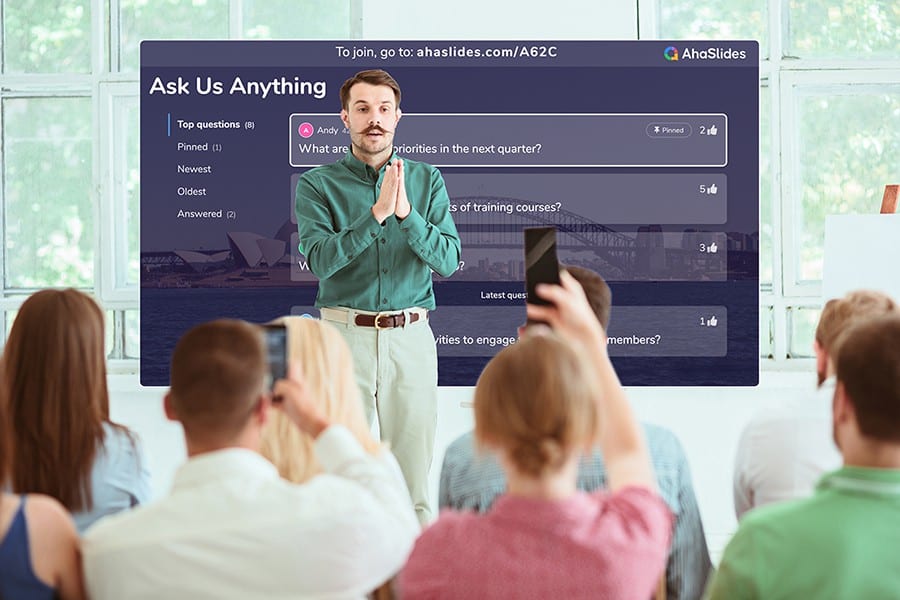 Start in seconds.
Get free 10-minute presentation topics and templates. Sign up for free and take what you want from the template library!
Tips from AhaSlides – 10-minute presentation topics
Types of Presentation
Product presentation
Business presentation
The 10-Minute Presentation Topics Structure
As you might imagine, the hardest part of a 10-minute presentation is actually sticking to 10 minutes. None of your audience, organisers or fellow speakers will be pleased if your speech starts running over, but it's hard to know how not to.
You might be tempted to cram as much information as possible, but doing so is just going to make for an overbearing presentation. Especially for this type of presentation , knowing what to leave out is as much of a skill as knowing what to put in, so try and follow the sample below for a perfectly structured presentation.
Introduction (1 slide) – Start your presentation with a quick question, fact or story relayed in a maximum of 2 minutes.
Body (3 slides) – Get into the nitty gritty of your talk with 3 slides. Audiences struggle to take home more than three ideas, so spacing all three out over the course of 6 or 7 minutes can be very effective.
Conclusion (1 slide) – End it all with a quick sum up of your 3 main points. You should be able to do this in 1 minute.
This 10-minute presentation example format contains a fairly conservative 5 slides, based on the famous 10-20-30 rule of presentations. In that rule, an ideal presentation is 10 slides in 20 minutes, meaning a 10-minute presentation would only require 5 slides.
10 Ideas for College Students – 10-Minute Presentation Topics
A 10-minute presentation is all you need as a college student to show your knowledge and forward-thinking values. So let's check out few 10-minute presentation topics!
They're also great practice for presentations you might be making in the future. If you feel comfortable within 10 minutes, chances are that you'll be alright in the future, too.
How to work alongside AI – Artificial intelligence is making huge steps forward daily. We'll soon be in a different world, so how are you, the worker of the future, going to deal with it? This is a super interesting topic and one that's very relevant for your classmates.
Fighting the climate catastrophe – The issue of our age. What is it doing to us and how do we solve it?
Portable homes – The portable home movement is on the way to revolutionising the way we live. What's good and bad about having a house you can move around and what does your ideal one look like?
The thrift life – How to save money on clothes, along with the pros and cons of throwaway fashion for youngsters.
The future of streaming platforms – Why is TV on demand so great and why is it not universal? Or is it stealing too much of our free time?
What happened to newspapers? – Newspapers are probably ancient technology to college students like you. A deep dive into history will reveal what they were and why they're on their way out of print.
The evolution of the mobile phone – Has any device in history advanced as quickly as mobile phones have? There's so much to talk about in this 10-minute presentation topic.
The life and times of your hero – A great chance to show your love for someone who inspires you the most. This can be within or outside of your college subject.
My permaculture future – If you're looking for a greener existence in your future, try explaining to your classmates about the advantages and logistics of having a permaculture garden.
E-waste – We dump out so much electrical waste these days. Where does it all go and what happens to it?
10 Interview Presentation Ideas – 10-Minute Presentation Topics
More and more nowadays, recruiters are turning to quick-fire presentation as a means of testing a candidate's skill and confidence in presenting something.
But, it's more than that. Recruiters also want to learn about you as a person. They want to know what interests you, what makes you tick and what has changed your life in a profound way.
If you can nail any of these presentation topics in your interview, you'll be starting next Monday!
Someone who inspires you – Pick a hero and talk about their background, their achievements, what you've learned from them and how it's shaped you as a person.
The most eye-opening place you've ever been – A travelling experience or holiday that blew your mind. This might not necessarily be your favourite ever abroad experience, but it was one that made you realise something you had not thought about before.
An imagined problem – Set out a hypothetical problem at the company you're applying for. Show the recruiters the steps you would take to eradicate that problem for good.
Something you're proud of – We've all got achievements we're proud of, and they do not necessarily work achievements. A quick 10-minute presentation on something you've done or made that has made you proud can reveal a lot of good stuff about you as a person.
The future of your field – Make some interesting, bold predictions about where you think the industry is heading in the upcoming years. Do research, get stats to back up your claims, and avoid being condescending.
A workflow you've fixed – Untidy workflows are rampant in many workplaces. If you've had a hand in turning something inefficient into a well-oiled machine, make a presentation about it!
A book you'd love to write – Assuming you were a top-class wordsmith, what's the one topic you'd love to write a book about? Would it be fiction or non-fiction? What would the plot be? Who are the characters?
Your favourite work culture – Choose the job with the best work culture in terms of office atmosphere, rules, after-work activities and trips away. Explain what was so great about it; it might give your potential new boss a few ideas!
Pet peeves in the workplace – If you fancy yourself as a bit of a comedian, listing out the things that grind your gears in the office could be a good laugh and a nice bit of observational comedy for your recruiters. Make sure it's actually funny though, as listening to a candidate moan for 10 minutes is not normally something that leads to recruitment.
The good and bad of remote working – Surely every office worker in the world has experience of remote working. Pry open your own experiences and discuss whether or not they've been for the better or for, the worse.
10 Relatable 10-Minute Presentation Topics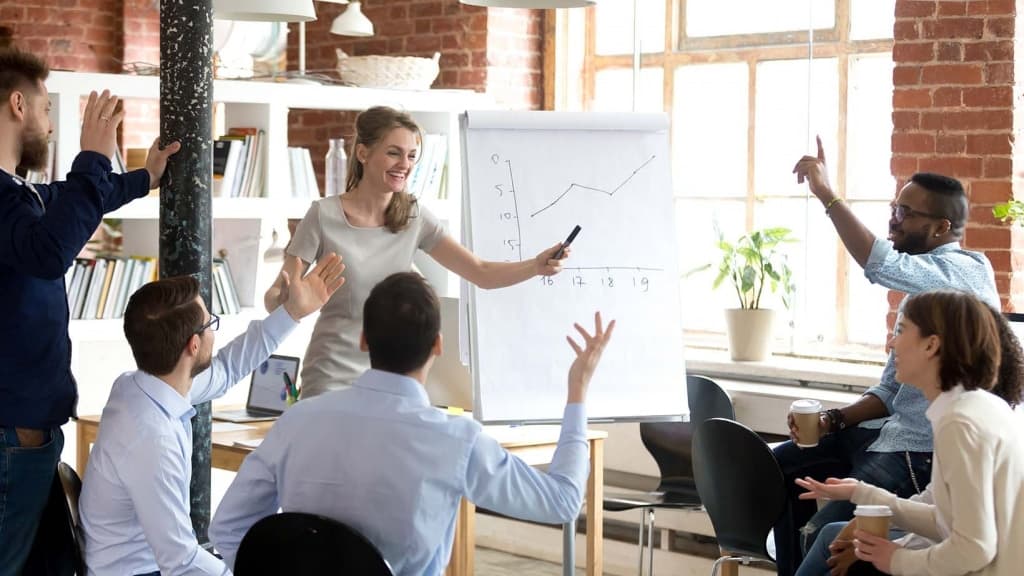 People love stuffs they can relate to their own experiences. It's the reason why your presentation on the problems of the post office was a hit, but your one on the use of thermoplongeurs and suspension compression on modern fatigue carousels was an absolute travesty.
Keeping topics nicely open and accessible for everyone is a great way to get a good reaction. Do you need some topics for presentation that participants can get involved in quickly? Check out these fun presentation topics ideas as below…
The best Disney princess – The best interesting presentation topics! Everyone's got their favourite; who's the one that gives you the most hope for generations of strong, independent girls?
The greatest language ever – Maybe it's the language that sounds the sexiest, looks the sexiest or the one that just works the best.
Coffee vs tea – Most people have a preference, but very few have the numbers to back it up. Do some scientific research into what's better between coffee and tea and why.
Stand-up – You may not initially think it, but a stand-up comedy performance is definitely a presentation of sorts. 10 minutes is a great time window for some witty observations that make everyone laugh.
Reasons for procrastination – List out all the things that keep you from doing what you're supposed to be doing. Remember to tell some stories in this – chances are that almost all of your audience will be able to relate.
Is social distancing for life? Introverts, assemble. Or actually, don't. Should we keep social distancing an opt-in, opt-out kind of thing?
Paper books vs ebooks – This one is all about physical touch and nostalgia against modern convenience. It's a fight for our age.
Identity of the decades – We all know the distinction between the 70s, 80s and 90s, but what were the unique cultural points of the 2000s and 2010s? Will we see later or will they just never get their own identities?
Pluto's a planet – Believe it or not, there are a surprising number of Pluto aficionados out there. Talking about how Pluto's a planet could really get them on your side, and they're a powerful bunch.
Observational comedy – A dive into the most relatable of relatable short presentation topics. What makes observational comedy so relatable?
10 Interesting 10-Minute Presentation Topics
This one is the exact opposite of 'relatable topics'. These short presentation topics are all about super interesting scientific phenomena that a lot of people don't know about.
You don't have to be relatable when you can be fascinating!
Crown shyness – A presentation that explores the phenomenon of the crowns of trees that grow in such a way as not to touch each other.
Sailing stones – There are rocks that can sail across the floor of Death Valley, but what causes it?
Bioluminescence – Dive into what makes certain animals and plants light up the night using just their bodies. Include heaps of pictures in this one, it's a glorious sight!
What happened to Venus? – Venus and Earth came into existence at the same time, made of the same stuff. Yet, Venus is a real hellscape of a planet – so what happened?
Music therapy in Alzheimer's treatment – Music is so effective in treating Alzheimer's disease. Take a dive into the interesting reason why that is.
What the hell is slime mould? – An exploration of the mould made up of single cells that can solve mazes when those cells combine forces.
All about Havana Syndrome – The mysterious illness that struck the US embassy in Cuba – where did it come from and what did it do?
The origins of Stonehenge – How did people 5000 years ago drag boulders from the Welsh highlands to lowland England? Also, why did they even decide to build Stonehenge?
Intuition – Gut feeling, sixth sense; whatever you want to call it, scientists don't really know what it is.
Deja vu – We all know the feeling, but how does it work? Why do we feel deja vu?
10 Controversial 10-Minute Presentation Topics
Check out some controversial 10-minute presentation topics. Not only are social topics for presentation, but these are also ideal topics for presentation for students in class as they can make positive debates in the learning environment.
Cryptocurrency: good or bad? – It resurfaces in the news every few months, so everyone's got an opinion, but we often only hear one side of the cryptocoin and not the other. In this 10-minute presentation, you can introduce the good and bad of crypto.
Should we ban Black Friday? – Mass consumerism and mass tramplings at store entrances – has Black Friday gone too far? Some will say it's not gone far enough.
Minimalism – A new way to live that's the opposite of everything Black Friday represents. How does it work and why should you try it?
The best stuff for your health – Another one about which everyone's got something to say. Do the research and give the facts.
Disney whitewashing – This one's definitely a controversial topic. It could be a quick exploration of how Disney seemingly chooses and alters skin tones depending on the story being told.
Time to eat some bugs – As the world will soon have to move away from meat, what are we going to replace it with? Hope your audience likes cricket sundaes!
Free speech – Is free speech something we still have? Are you having it right now while you give this presentation? That's a pretty easy one to answer.
Gun laws around the world – See how the world's most gunned-up country compares to other countries in terms of weapons available and its ramifications.
1 million vs 1 billion – The difference between $1,000,000 and $1,000,000,000 is much bigger than you think. There are so many ways to highlight the enormous wealth gap in a 10-minute presentation.
Military spending – We could solve all world issues in a flash if every country dissolved its military and used its funds for good. Is it feasible?
Bonus Topics: Vox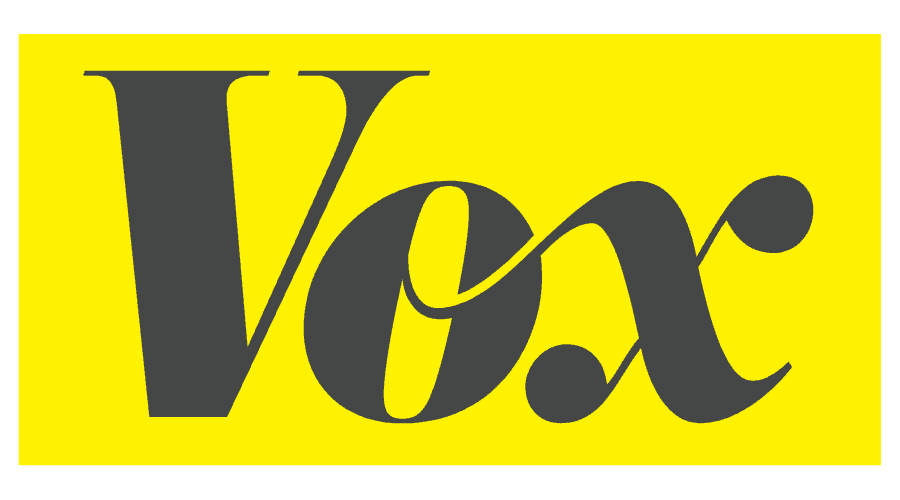 Looking for unique topics for presentation? Being your great idea source, Vox is an American online magazine with a real knack for making insightful video essays on interesting topics you may never have thought about. They were the guys behind the ' Explained ' series on Netflix, and they've also got their own YouTube channel full of topics.
The videos vary in length, but you can choose any of these to present if you feel like it's interesting enough for your crowd. They are not only the best topics for presentation in college but also unique topics for presentation in office. Contract or expand the information in the video to 10 minutes and make sure you can present it comfortably.
Some of Vox's videos include trendy topics for presentation…
How music on TikTok goes viral.
London's super basements.
The AI behind creating art on demand.
The end of oil.
The rise of K-pop.
Why diets fail.
Many, many more…
Wrapping Up
10 minutes is, categorically, not a long time , so yes, 10-minute presentation topics can be difficult! Okay, it's a long time to spend on your turn on the karaoke machine, but it's not a long time for a presentation. But those also can be the best ideas for video presentations!
Above is your choice of 10-minute presentation topics!
Nailing yours starts with the right topic. Any of the 50 unique ones above would be a great way to kick off a 10-minute presentation (or even a 5-minute presentation ).
Once you have your topic, you'll want to craft the structure of your 10-minute talk and the content. Check out our presentation tips to keep your presentation fun and watertight.
Got a question? We've got answers.
3 magic ingredients of Amazing Presentations?
How do you present for 15 minutes, is a 10-minute presentation long.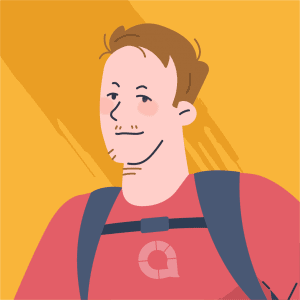 Lawrence Haywood
Former ESL teacher and quiz master converted to the wild slide. Now a content creator, traveller, musician and big time slider preaching the good word of interactivity.
More from AhaSlides