ES | EN
Home / Luxury Hand-Crafted Furniture / Desks / Desk with Secret Drawers
Desk with Secret Drawers
The contemporary high quality elegant writing desk with secret compartments is suitable for work areas in living rooms and bedrooms, where the desk can be used as a jewelery cabinet.
Sample Title
Sample Text
Detailed Description
Furniture made in Spain with Spanish walnut wood, a design inspired on the traditional school desks. The top contains a secret drawer on each side, and three rear flip-flop lids compartments that open with hidden mechanisms. The all-sides finished desk can go against a wall or in the middle of a room. An exclusive sleek desk to furnish any space with style and character.
Dimensions :
Width: 140 cm | Depth: 75 cm | Height: 78 cm
The bookcase is posted in - GRAY - Finish According to the seleceted finish on the European Walnut Wood, this piece of furniture can fit perfectly into classic, contemporary, modern and nordic environments. Contact us to receive ArtesMoble´s Walnut Wood Finish Samples.
The desk is formed for two structures. The bottom structure consists of two half mitred joints boards, that are assembled to the lid. The upper structure topped the mitre joints of the bottom part to form a central recessed surface, which surrounds the lid, additionally it contains a secret drawer on each side, and three rear flip-flop lids compartments. Furthermore, the desk rests on discret tucked plinth bases, to protect it against damp. The wavy grain patterns of the walnut wood are arranged vertically on its sides, and along their depth by its lid.
Elegant and sober writting desk, that combines the beauty of spanish walnut wood, the robustness of the beech wood, the know-how of great Spanish joinery, and the experience of the best furniture professionals in Spain. Original design of the ArtesMoble brand, awarded with International Design Prize.
Handcrafted furniture made in Spain with premium raw materials as Spanish walnut wood on high density boards and solid Beech Wood. We invite you to visit our blog section to get a deeper understanding of ArtesMoble eco friendly furniture know-how manufacturing process.
ArtesMoble furniture should be cleaned EXCLUSIVELY with a dry or slightly damp microfibre cloth . DO NOT USE CHEMICAL CLEANING PRODUCTS, These products can damage the wooden surface and the high quality features of our furniture achieved through our exclusive staining and finishing process.
ArtesMoble furniture has the latest antimicrobial technology that protects it 99,99% against harmful bacteria for human health, such as: Legionella, EColi and Meningococcus. The treatment is based on the natural properties of the silver (Ag) that is innocuous and free of toxic for the nature, contributing to improve hygiene in the area where the furniture will be placed.
Our Handcrafted furniture can be adapted to your personal decorative style and project needs. Clients can also customize dimensions, finishes, and materials. Please feel free to contact us.
Related Products
Desk with stainless steel details
Our desk of two and three drawers is suitable for bedrooms and living rooms. Elegant and functional...
Office table with three drawers
The contemporary table desk with three drawers is suitable for work areas and study rooms. Elegant...
Writing Desk Bureau
ArtesMoble's writing bureau desk is designed in the classic Victorian antique style and handmade in...
Architect table
A light table desk with elevating trestles, its design is inspired by traditional working tables for...
Do you want to know more information about our High-Quality Furniture Catalogs?
This web uses Cookies
This site uses cookies to help deliver services. By using this site you agree to the use of cookies If you would like to know more about our Cookie Policy click here.
Leave a message
Thank you for visiting us. Please leave a message and we will reply by email.
Thank you for contacting us. We will reply to you as soon as one of our agents is available
This Amazing Antique Desk Is Filled with Hidden Compartments
King Charles Albert (1798-1849) of Sardinia-Piedmont owned this spectacular writing desk , which is now up for auction by M.S. Rau in New Orleans. A mere $266,500 can get you behind the ultimate power desk for your office.
Antiques expert Bill Rau takes us on a tour of the desk and its many, many secret compartments. Hidden buttons open spring-loaded drawers, as well as a centerpiece that pops out of the top. And if that's not enough, there are even hidden compartments in the chair.
I wonder if Rau has actually discovered all of the secret compartments or if some remain yet undiscovered.
-via Steampunk Tendencies
Comments ( 3 ) document.write('Comments ( 3 )');
Sitewide Sale - Save up to 20% on ALL Tees
Check out NeatoShop's large selection of T-shirts Science T-Shirts | Sci-Fi T-Shirts | Fantasy T-Shirts Funny T-Shirts | Horror T-Shirts | Video Game T-Shirts
Shirts available in sizes S to 10XL: 6XL T-Shirts | 7XL T-Shirts | 8XL T-Shirts 9XL T-Shirts | 10XL T-Shirts Big & Tall and Curvy Tees are our specialties! Customization and personalization available.
Specialty T-Shirts : Anime Big & Tall T-Shirts (3XL to 10XL)
Check out our new sites: Homes & Hues - Home design, decor and gadgets Infinite1UP - Video Games Laughosaurus - Humor & Amazing Videos Pictojam - Science & Tech Pop Culturista - Pop Culture Supa Fluffy - Cute Animals & Pets
Success! Your email has been sent!
This website uses cookies.
This website uses cookies to improve user experience. By using this website you consent to all cookies in accordance with our Privacy Policy.
Trade Program
Order Samples
Desks, Dressers and Furniture with Secret Hidden Compartments
Hidden furniture compartments grant you extra peace of mind that your more precious belongings are granted extra protection from wandering hands, whether it be your passport, paperwork, or prized jewelry. Countryside Amish Furniture offers a disguised alcove or drawer in dozens of different desks, dressers, and miscellaneous pieces. What's more, all furniture is made-to-order, meaning that you can choose the hardwood, stain, and whether to include a suite of offered features (including that secret compartment).
Explore our hand-picked favorites for office desks and bedroom furniture that offer hidden compartments.
Desks With Hidden Compartments
Each of these desks incorporates a hidden compartment. While the specific location may vary, all disguise the secret drawer by hiding any seaming and excluding any handles. The result is a hidden alcove that offers peak discretion from prying eyes.
Oswin Computer Desk with Hutch - Give your office a touch of luxury with the exquisitely crafted Oswin Computer Desk. Executed with Mission-inspired restraint are visual details like dental inlays, raised panel doors, and an assortment of eye-catching hardware options. In addition to built-in two file cabinets, internally lit drawers, and dovetailed compartments for miscellaneous goods, this solid wood desk offers a centrally located secret compartment.
Akron Secretary Desk - A lithe alternative to the above, this secretary desk incorporates a lid that conceals the desk's contents (including letter slots and cubbies). However, even passerbyers familiar with secretary desks won't suspect that the top lifts to reveal a hidden compartment. Measuring 50"W x 22"D x 54"H, the beauty of this desk is no secret, thanks to its eye-catching panels and selection of beautiful hardware options.
Gardner Roll Top Desk - Professors aren't the only ones in need of secret alcoves, as students may appreciate them, too. Ideal for youngsters and adults alike, this smaller desk delivers a generous number of features such as open base shelving for books, cubbies, and letter holders. Its smooth silhouette will accommodate both contemporary and traditional decor themes, making it a versatile piece that can continually be used as personal tastes evolve. Best yet, this desk's pencil drawer is purposefully without a handle, making it the user's hidden secret.
M arana Roll Top Desk - The beauty of desks with hidden compartments is that they can be positioned almost anywhere. For instance, the Marana Roll Top Desk doesn't position the secret compartment in the base, top, or body of the work surface. Instead, it is sandwiched by two other drawers, as shown in the photograph. Someone could search this desk for a full hour without finding your hidden passport, money, or valuables! However, there's more to this desk than its secret compartment; its generous range of features and design elements like ebony in-lays make this Arts and Crafts desk a valuable addition to any home office.
Other examples of desks with hidden compartments:
Hermon Small Live Edge Roll Top
Walden L-Shaped Desk
Sebattus Roll Top Desk
The above-mentioned desks represent a tiny fraction of what's available at Countryside Amish Furniture. We suggest you browse our other solid wood designs, particularly those that allow you to easily seal (and lock) the contents such as roll top desks and secretary desks . Plus, for pieces that offer a full suite of features and a generous workspace, check out our bigger wooden desks .
Dressers & Bedroom Furniture With Hidden Compartments
The most common use of a secret compartment within a dresser is to hide jewelry and similarly precious personal items. Luckily, Amish woodworkers designed the below bedroom furniture all with hidden pockets to accommodate this particular need.
sharp Don't let the name fool you; the Rita-3 Drawer Nightstand has the option of a fourth compartment hidden under a sliding top. But the felt-lined secret alcove isn't the only reason you'll love this furniture piece. The accent metalwork adds an industrial farmhouse flair to any contemporary bedroom, and its solid construction guarantees years of regular, dependable use. Measures 21 7/8"W x 19"D x 29 7/8"H.
This chest is available to be bought individually or as part of a matching 18-piece bedroom set with multiple styles of beds, dressers, shelves, and accessories from which to choose; many of the coordinating bedroom furniture also includes secret compartments, such as the Charlemagne 4-Drawer Nightstand and Charlemagne Vanity .
Abilene Chest of Drawers - At first glance, you'd think this mission-style dresser contained three rows of full-length drawers capped with a top row of half-width drawers. You'd be forgiven for not spotting the hidden felt-lined jewelry drawer due to its lack of a handle; laying flush with the body of the furniture, this secret compartment looks like an ordinary plank. Better yet, the Abilene Chest of Drawers can be sold as part of a greater bedroom set that offers other coordinating furniture pieces that also offer hidden compartments, such as the Abilene 3-Drawer Nightstand .
This chest of drawers offers more than just its secret compartment. You'll appreciate its sturdy construction with mortise & tenon joinery and dovetailed drawers, as well as the option to customize the design of the handles.
Vincennes 8-Drawer Low Dresser - This bedroom chest has it all: an optional beveled mirror, full-extension drawers, and two secret compartments lined with felt hidden in the trim. Each element is executed with the superb craftsmanship for which the Amish are famous, enhanced with soft close undermount drawer slides, decorative feet, and more. As a bonus, you can buy it alongside multiple styles of coordinating beds, chests, sideboards, and blanket trunks.
Mount Juliet Split Jewelry Armoire - Your first thought when looking at this unique furniture piece may be how is it even possible to include a hidden compartment amongst all these drawers. The answer is found in the base, camouflaged as a panel positioned right above the legs. The two-toned Mount Juliet Jewelry Armoire will be built with your favorite hardwood and stain combinations, as well as your choice of velvet colors and style of handles.
Other examples of dressers and bedroom furniture with hidden compartments:
Marseille Grand Mirror Dresser
Sarasota 1-Drawer Nightstand
Seneca Creek Lingerie Chest
Mandeville 3-Drawer Nightstand
Lunada 3-Drawer Nightstand
Glenmora 3-Drawer Nightstand
Altamonte Springs Dresser with Mirror
Keep in mind, the above is just a sampling of the many bedroom furniture pieces that include the option of hidden compartments. To explore additional designs, check out our Amish-made nightstands, solid wood lingerie chests, and wooden dressers.
Living Room & Dining Room Furniture With Hidden Compartments
Guests both invited and uninvited will no doubt step foot into your living room. Keep special belongings hidden with these ingenious furniture pieces that all incorporate secret compartments.
Hillview 2-Door Curio - Eyes will immediately be drawn to the attractively displayed contents perched on the glass shelves in front of a mirrored back and illuminated with LED touch lighting. No one will suspect that the central molding above the bottom alcove contains a secret compartment.
Brisbane China Cabinet Hutch - This Queen Anne hutch offers glass display shelving, roomy soft-close drawers, and generous cabinets for various kinds of dishware. However, discreetly hidden below is a secret compartment without any hardware to indicate its true purpose. It's easy to make this dining room piece reflective of your personal style by choosing the specific hardwood and stain, as well as the hardware and whether to include the hutch.
Tahoe 3-Door TV Stand - This Arts and Crafts living room stable provides more than mere good looks; it conceals your media collection behind sliding wood and smoked glass doors along with adjustable shelves. However, as you already suspected, there is more to this TV stand than meets the eye, as it provides two hidden drawers behind its right door.
Ridgecrest 3-Piece Media Wall Unit - Available in four different sizes, this comprehensive unit can satisfy all your living room's storage needs. Open and glass-doored shelving for attractive displays? Check. Decoratively carved columns and detailed molding? Check. Two secret compartments hidden in the furniture's sides? Check!
Why Shop With Countryside Amish Furniture?
You surely noticed the diversity of furniture we offer, from desks with hidden compartments to dedicated jewelry armoires. The uniting theme amongst our pieces is that they're individually crafted by Amish woodworkers based on your precise specifications. This enables you to design and order pieces from the comfort of your home computer with the end result fitting your current decor like a glove.
Have questions about any of the furniture above, the inclusion of secret compartments, or our ordering process? Contact us using our live chat, email, or phone.
Bailiegh Basham is Lead Sales & Marketing Strategist at Countryside Amish Furniture. She's been a team member since 2014. Bailiegh is deeply passionate about furniture design and home decor.
Secrets of an escritoire
In an early 19th century writing desk, also known as a secretary or escritoire, conservators have recently discovered long-forgotten secrets in hidden compartments which no one knew were there.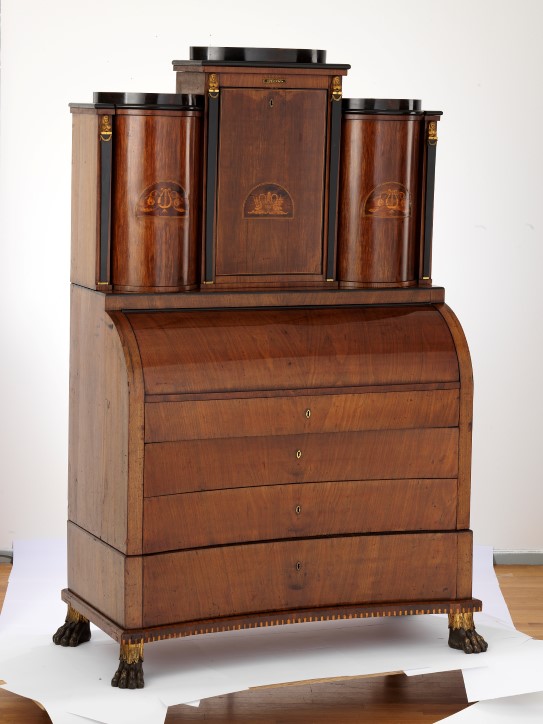 As realms of personal privacy, such writing desks were often constructed with secret compartments. But in this case, recent conservation work uncovered further concealed spaces behind the ones that were already known.
The newly discovered compartments are hard to access. To get at them you have to
Open the middle door
Pull out a drawer
Press a device on the underside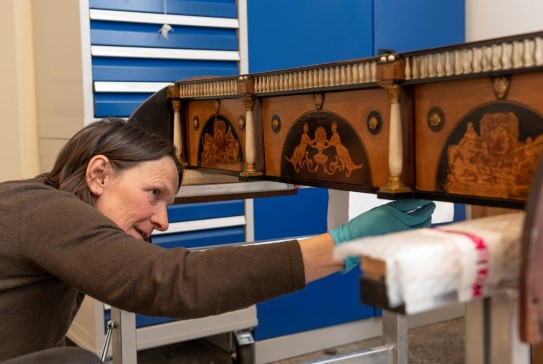 1. This releases a wooden casket on one side of the inner recess.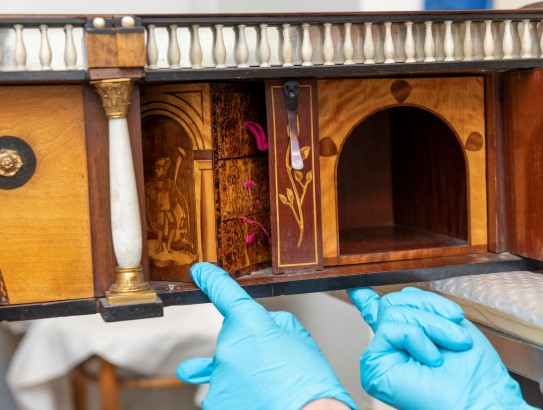 2. On the other side, there is a unit with tiny drawers.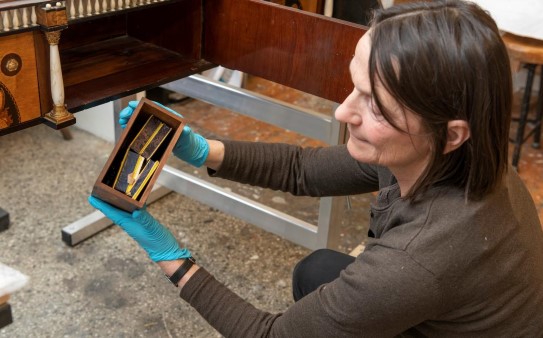 3. In the wooden casket, the conservators found two cardboard boxes containing delicate objects made of hair and a bead necklace.
4. The drawer unit contained further beads and two keys.
These items are probably not as old as the desk itself. The last family to own the writing desk bought it in the late 19th century. Even so, it seems that someone in the family had something to hide!
In 2022, the escritoire and its secrets will be on display in the new National Museum.
More stories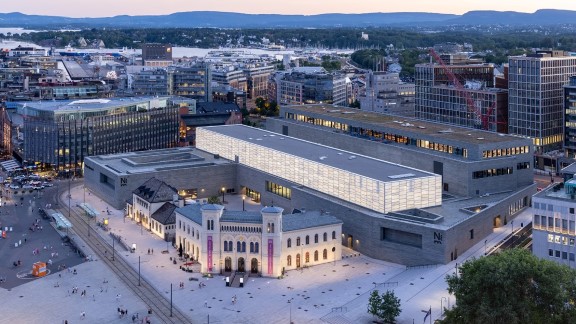 The National Museum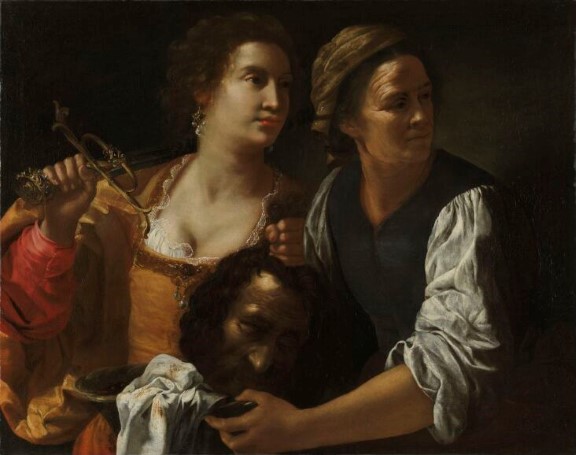 Stories from the museum
Your browser has Javascript disabled - you must allow Javascript for the page to be displayed with images and content.
F R E E S H I P P I N G
F a s t d e l i v e r y , 3 0 d a y s r e t u r n p o l i c y .
A desk with storage space in a trendy design This desk is a real space miracle and convinces with its diverse range of uses. Desk and shelf at the same time, so you create your own personal workspace. The wood effect version is particularly elegant due to the matt white and walnut paintwork and adapts to many furnishing styles. Execution * Functional, modern desk with a trendy design * Lots of storage space with a small footprint * Storage space for individual design * Geometric look & clear design * Storage space miracle, thanks to generous storage compartments Quality * Solid materials & workmanship * E1-18 mm wood-based panel * First class melamine coated chipboard and PVC banded edges * Easy-care and robust surface * Installation-friendly connection fittings * Easy and quick self-assembly thanks to well thought-out construction Care instructions * Wipe with a damp cloth (possibly with a mild detergent) * Wipe with a dry cloth Delivery & shipping * Desk / computer table without decoration * Item is delivered disassembled * Simple and clear assembly instructions are included
IMPORTANT NOTICE Please check the contents of this package for completeness before you assemble the product. A checklist of the components is included in the package. If parts are missing or damaged (during transport), please contact us at Homidea homepage button (contact seller) and never assemble the product with missing, damaged or defective components.
HIDDEN Writing Desk - Computer Table
Product specification.
Wood-based panel of quality class E1 - 18 mm
Functional & compact office program
Storage space miracle, thanks to generous storage compartments
Modern shelf - desk / computer table - combination in a fresh design
External dimensions (W / H / D): 124 x 73.8 x 60 cm