Educational resources and simple solutions for your research journey
Key differences between the background of a study and literature review
Don't be too hard on yourself if you didn't realize the study background and literature review were two distinct entities. The study background and literature review are both important parts of the research paper; however, due to their striking similarities, they are frequently confused with one another 1 . In this article, we will look at the key differences between the background of a study and literature review and how to write each section effectively.  
When it comes to similarities between the study background and the literature review, both provide information about existing knowledge in a specific field by discussing various studies and developments. They almost always address gaps in the literature to contextualize the study at hand. So, how do they differ from one another? Simple answer: A literature review is an expanded version of the study background, or a study background is a condensed version of a literature review. To put it another way, "a study background is to a literature review what an abstract is to a paper."  
Differences between the background of the study and a literature review  
Though the distinctions are subtle, understanding them is critical to avoiding confusion between these two elements. The following are the differences between the background of the study and a literature review:  
The background of a study is discussed at the beginning of the introduction while the literature review begins once the background of a study is completed (in the introduction section).  
The study background sets the stage for the study; the main goal of the study background is to effectively communicate the need for the study by highlighting the gaps in answering the open-ended questions. In contrast, a literature review is an in-depth examination of the relevant literature in that field in order to prepare readers for the study at hand . Furthermore, the literature review provides a broad overview of the topic to support the case for identifying gaps.  
The study background and literature review serve slightly different purposes; the study background emphasizes the significance of THE study, whereas the review of literature emphasizes advancement in the field by conducting a critical analysis of existing literature. It should be noted that a literature review also identifies gaps in the literature by comparing and analyzing various studies, but it is the study background that summarizes the critical findings that justifies the need for the research at hand.  
Another interesting difference is how they are structured; the study background structure follows a top-down approach, beginning with a discussion of a broader area and eventually narrowing down to a specific question—study problem—addressed in the study.   
The length of the background of the study and the literature review also differ, with the former being more concise and crisp and the latter being more detailed and elaborate.  
Tips to effectively write the background of the study  
Writing the background of the study is sometimes a difficult undertaking for early career researchers; however, because this is an important component of the paper, it is critical that once write it clearly and accurately. The background must convey the context of the study, defining the need to conduct the current study 2 . The study background should be organized in such a way that it provides a historical perspective on the topic, while identifying the gaps that the current study aims to fill. If the topic is multidisciplinary, it should concisely address the relevant studies, laying the groundwork for the research question at hand. To put it simply, the researchers can follow the structure below:  
What is the state of the literature on the subject?  
Where are the gaps in the field?  
What is the importance of filling these gaps?  
What are the premises of your research?  
The idea is to present the relevant studies to build the context without going into detail about each one; remember to keep it concise and direct. It is recommended that the findings be organized chronologically in order to trace the developments in the field and provide a snapshot of research advancements. The best way is to create an engaging story to pique readers' interest in the topic by presenting sequential findings that led to YOUR research question. The flow should be such that each study prepares for the next while remaining in accordance with the central theme. However, the author should avoid common blunders such as inappropriate length (too long or too short), ambiguity, an unfocused theme, and disorganization.  
Tips to write the literature review without mixing it up with the background of the study  
As previously discussed in this article, the literature review is an extended version of the background of the study. It follows the background of the study and presents a detailed analysis of existing literature to support the background.   
Authors must conduct a thorough research survey that includes various studies related to the broad topics of their research. Following an introduction to a broader topic, the literature review directs readers to relevant studies that are significant for the objectives of the present study.   
The authors are advised to present the information thematically, preferably chronologically, for a better understanding of the readers from a wide range of disciplines. This arrangement provides a more complete picture of previous research, current focus, and future directions. Finally, there are two types of literature reviews that serve different purposes in papers; they are broadly classified as experimental and theoretical literature reviews. This, however, is a topic for another article.  
We believe you can now easily distinguish between the study background and the literature review and understand how you can write them most effectively for your next study. Have fun writing!  
  References  
Qureshi, F. 6 Differences between Study Background and Literature Review. Editage Insights, May 3, 2019. https://www.editage.com/insights/6-differences-between-a-study-background-and-a-literature-review .  
Sachdev, R. How to Write the Background of Your Study. Editage Insights, November 27, 2018. https://www.editage.com/insights/how-to-write-the-background-of-your-study .  
Related Posts
Starting young: Acknowledging the Growing Interest in Science for Kids
6 Ways Research Societies Can Support Women in STEM
Essay Writing
Extended Essays
IB Internal Assessment
Theory of Knowledge
Literature Review
Dissertations
Research Writing
Assignment Help
Capstone Projects
College Application
Online Class
Order Assignment
Literature Review vs Research Paper: What's the Difference?
by Antony W
January 8, 2023
This is a complete student's guide to understanding literature review vs research paper.
We'll teach you what they're, explain why they're important, state the difference between the two, and link you to our comprehensive guide on how to write them.
Literature Review Writing Help
Writing a literature review for a thesis, a research paper, or as a standalone assignment takes time. Much of your time will go into research, not to mention you have other assignments to complete.
If you find writing in college or university overwhelming, get in touch with our literature review writers for hire at 25% discounts and enjoy the flexibility and convenience that comes with professional writing help. We'll help you do everything, from research and outlining to custom writing and proofreading.
What is a Literature Review?
A literature review is a secondary source of information that provides an overview of existing knowledge, which you can use to identify gaps or flaws in existing research. In literature review writing, students have to find and read existing publications such as journal articles, analyze the information, and then state their findings.
Credit: Pubrica
You'll write a literature review to demonstrate your understanding on the topic, show gaps in existing research, and develop an effective methodology and a theoretical framework for your research project.
Your instructor may ask you to write a literature review as a standalone assignment. Even if that's the case, the rules for writing a review paper don't change.
In other words, you'll still focus on evaluating the current research and find gaps around the topic.
Types of Literature Reviews
There are three types of review papers and they're a follows:
1. Meta-analysis
In meta-analysis review paper, you combine and compare answers from already published studies on a given subject.
2. Narrative Review
A narrative review paper looks into existing information or research already conducted on a given topic.
3. Systematic Review
You need to do three things if asked to write a systematic review paper.
First, read and understand the question asked. Second, look into research already conducted on the topic. Third, search for the answer to the question from the established research you just read.
What's a Research Paper?
A research paper is an assignment in which you present your own argument, evaluation, or interpretation of an issue based on independent research.
In a research paper project, you'll draw some conclusions from what experts have already done, find gaps in their studies, and then draw your own conclusions.
While a research paper is like an academic essay, it tends to be longer and more detailed.
Since they require extended research and attention to details, research papers can take a lot of time to write.
If well researched, your research paper can demonstrate your knowledge about a topic, your ability to engage with multiple sources, and your willingness to contribute original thoughts to an ongoing debate.
Types of Research Papers
There are two types of research papers and they're as follows:
1. Analytical Research Papers
Similar to analytical essay , and usually in the form of a question, an analytical research paper looks at an issue from a neutral point and gives a clear analysis of the issue.
Your goal is to make the reader understand both sides of the issue in question and leave it to them to decide what side of the analysis to accept.
Unlike an argumentative research paper, an analytical research paper doesn't include counterarguments. And you can only draw your conclusion based on the information stretched out all through the analysis.
2. Argumentative Research Papers
In an argumentative research paper, you state the subject under study, look into both sides of an issue, pick a stance, and then use solid evidence and objective reasons to defend your position.
In argumentative writing, your goal isn't to persuade your audience to take an action.
Rather, it's to convince them that your position on the research question is more accurate than the opposing point of views.
Regardless of the type of research paper that you write, you'll have to follow the standard outline for the assignment to be acceptable for review and marking.
Also, all research paper, regardless of the research question under investigation must include a literature review.
Literature Review vs Research Paper
The table below shows the differences between a literature review (review paper) and a research paper.
Frequently Asked Questions
1. is there a literature review in a research paper.
A research paper assignment must include a literature review immediately after the introduction chapter.
The chapter is significant because your research work would otherwise be incomplete without knowledge of existing literature.
2. How Many Literature Review Should Be in Research Paper?
Your research paper should have only one literature review. Make sure you write the review based on the instructions from your teacher.
Before you start, check the required length, number of sources to summarize, and the format to use. Doing so will help you score top grades for the assignment.
3. What is the Difference Between Research and Literature?
Whereas literature focuses on gathering, reading, and summarizing information on already established studies, original research involves coming up with new concepts, theories, and ideas that might fill existing gaps in the available literature.
4. How Long is a Literature Review?
How long a literature review should be will depend on several factors, including the level of education, the length of the assignment, the target audience, and the purpose of the review.
For example, a 150-page dissertation can have a literature review of 40 pages on average.
Make sure you talk to your instructor to determine the required length of the assignment.
5. How Does a Literature Review Look Like?
Your literature review shouldn't be a focus on original research or new information. Rather, it should give a clear overview of the already existing work on the selected topic.
The information to review can come from various sources, including scholarly journal articles , government reports, credible websites, and academic-based books.
About the author
Antony W is a professional writer and coach at Help for Assessment. He spends countless hours every day researching and writing great content filled with expert advice on how to write engaging essays, research papers, and assignments.
How to Write a Literature Review
What is a literature review
How is a literature review different from a research paper?
What should I do before starting my literature review?
What type of literature review should I write and how should I organize it?
What should I be aware of while writing the literature review?
For more information on Literature Reviews
More Research Help
The purpose of an academic research paper is to develop a new argument. The literature review is one part of a research paper. In a research paper, you use the literature review as a foundation and as support for the new insight that you contribute. The focus of a literature review, however, is to summarize and analyze the arguments and ideas of others without adding new contributions.
<< Previous: What is a literature review
Next: What should I do before starting my literature review? >>
Last Updated: Feb 26, 2021 11:35 AM
URL: https://midway.libguides.com/LiteratureReview
RESEARCH HELP
Research Guides
Databases A-Z
Journal Search
Citation Help
LIBRARY SERVICES
Accessibility
Interlibrary Loan
Study Rooms
INSTRUCTION SUPPORT
Course Reserves
Library Instruction
Little Memorial Library
512 East Stephens Street
859.846.5316

Study Background & Introduction
Infographic: 6 Differences between study background and literature review
Fatima Qureshi
A study background and a literature review are essential parts of a research paper. However, it is easy to get confused between them while writing your manuscript. What makes it so difficult to distinguish between the two? Well, both sections talk about the existing scientific knowledge in a research area and highlight gaps that need to be addressed.
So how can you effectively write each section without getting confused? This infographic lists 6 differences to help you distinguish between the background of a study and a literature review.
Feel free to download a PDF version of this infographic and use it as a handy reference.
Related reading:
How to write the background of your study
8 Dos and 8 don'ts of writing an engaging study background
A young researcher's guide to writing a literature review
How to write a literature review
6 Differences between a study background and a literature review_0.pdf
Background of a Study
Literature Review
You're looking to give wings to your academic career and publication journey. We like that!
Why don't we give you complete access! Create a free account and get unlimited access to all resources & a vibrant researcher community.
One click sign-in with your social accounts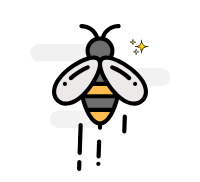 Sign up via email
1536 visitors saw this today and 1210 signed up.
Found this useful?
If so, share it with your fellow researchers
View Comments
This content belongs to the Manuscript Writing Stage
Translate your research into a publication-worthy manuscript by understanding the nuances of academic writing. Subscribe and get curated reads that will help you write an excellent manuscript.
Confirm that you would also like to sign up for free personalized email coaching for this stage.
Related Reading
INFOGRAPHIC: 8 Dos and 8 don'ts of writing an engaging study…
Planning to Write
INFOGRAPHIC: 5 Key differences between the background and literature…
6 Differences between study background and literature review
8 Dos and 8 don'ts of writing an engaging study background
The secret to using tenses in scientific writing
5 Differences between a research paper and a review paper
5 Differences between the results and discussion sections
Trending Searches
Statement of the problem
Background of study
Scope of the study
Types of qualitative research
Rationale of the study
Concept paper
Literature review
Introduction in research
Under "Editor Evaluation"
Ethics in research
Recent Searches
Review paper
Responding to reviewer comments
Predatory publishers
Scope and delimitations
Open access
Plagiarism in research
Journal selection tips
Editor assigned
Types of articles
"Reject and Resubmit" status
Decision in process
Conflict of interest
WashU Libraries
Library services for undergraduate research.
Creating an Abstract
What is a Literature Review?
Creating a Poster
Presenting Your Research
Share Your Undergraduate Research
Contact a Subject Librarian This link opens in a new window
Conducting Research
College Writing: Citizen Scientist
Literature Review: A Definition
What is a literature review, then.
A literature review discusses and analyses published information in a particular subject area. Sometimes the information covers a certain time period.
A literature review is more than a summary of the sources, it has an organizational pattern that combines both summary and synthesis. A summary is a recap of the important information of the source, but a synthesis is a re-organization, or a reshuffling, of that information. It might give a new interpretation of old material or combine new with old interpretations. Or it might trace the intellectual progression of the field, including major debates. And depending on the situation, the literature review may evaluate the sources and advise the reader on the most pertinent or relevant.
But how is a literature review different from an academic research paper?
While the main focus of an academic research paper is to support your own argument, the focus of a literature review is to summarize and synthesize the arguments and ideas of others. The academic research paper also covers a range of sources, but it is usually a select number of sources, because the emphasis is on the argument. Likewise, a literature review can also have an "argument," but it is not as important as covering a number of sources. In short, an academic research paper and a literature review contain some of the same elements. In fact, many academic research papers will contain a literature review section. What aspect of the study (either the argument or the sources) that is emphasized determines what type of document it is.
( "Literature Reviews" from The Writing Center, University of North Carolina at Chapel Hill )
Why do we write literature reviews?
Literature reviews provide you with a handy guide to a particular topic. If you have limited time to conduct research, literature reviews can give you an overview or act as a stepping stone.
For professionals, they are useful reports that keep them up to date with what is current in the field.
For scholars, the depth and breadth of the literature review emphasizes the credibility of the writer in his or her field. Literature reviews also provide a solid background for a research paper's investigation.
Comprehensive knowledge of the literature of the field is essential to most research papers.
Journal Articles on Writing Literature Reviews
Research Methods for Comprehensive Science Literature Reviews Author: Brown,Barry N. Journal: Issues in Science & Technology Librarianship Date: Spring2009 Issue: 57 Page: 1 more... less... Finding some information on most topics is easy. There are abundant sources of information readily available. However, completing a comprehensive literature review on a particular topic is often difficult, laborious, and time intensive; the project requires organization, persistence, and an understanding of the scholarly communication and publishing process. This paper briefly outlines methods of conducting a comprehensive literature review for science topics. [ABSTRACT FROM AUTHOR];
Research: Considerations in Writing a Literature Review Authors: Black,K. Journal: The New Social Worker Date: 01/01; 2007 Volume: 14 Issue: 2 Page: 12 more... less... Literature reviews are ubiquitous in academic journals, scholarly reports, and social work education. Conducting and writing a good literature review is both personally and professionally satisfying. (Journal abstract).
How to do (or not to do) A Critical Literature Review Authors: Jesson,Jill; Lacey,Fiona Journal: Pharmacy Education Pub Date: 2006 Volume: 6 Issue: 2 Pages:139 - 148 more... less... More and more students are required to perform a critical literature review as part of their undergraduate or postgraduate studies. Whilst most of the latest research methods textbooks advise how to do a literature search, very few cover the literature review. This paper covers two types of review: a critical literature review and a systematic review. [ABSTRACT FROM AUTHOR]
Conducting a Literature Review Authors: Rowley,Jennifer; Slack,Frances Journal: Management Research News Pub Date: 2004 Volume: 27 Issue: 6 Pages:31-39 more... less... Abstract: This article offers support and guidance for students undertaking a literature review as part of their dissertation during an undergraduate or Masters course. A literature review is a summary of a subject field that supports the identification of specific research questions. A literature review needs to draw on and evaluate a range of different types of sources including academic and professional journal articles, books, and web-based resources. The literature search helps in the identification and location of relevant documents and other sources. Search engines can be used to search web resources and bibliographic databases. Conceptual frameworks can be a useful tool in developing an understanding of a subject area. Creating the literature review involves the stages of: scanning, making notes, structuring the literature review, writing the literature review, and building a bibliography.
Some Books from the WU Catalog
The SAGE handbook of visual research methods [electronic resource] by Edited by Luc Pauwels and Dawn Mannay. ISBN: 9781526417015 Publication Date: SAGE Publications, Inc., 2020.
Helpful Websites
"How to do a Literature Review" from Ferdinand D. Bluford Library
"The Literature Review: A Few Tips on Conducting It." from the University of Toronto
<< Previous: Creating an Abstract
Next: Creating a Poster >>
Last Updated: Mar 7, 2023 9:14 PM
URL: https://libguides.wustl.edu/our