Research Process
Brainstorming
Explore Google This link opens in a new window
Explore Web Resources
Explore Background Information
Explore Books
Explore Scholarly Articles
Narrowing a Topic
Primary and Secondary Resources
Academic, Popular & Trade Publications
Scholarly and Peer-Reviewed Journals
Grey Literature
Clinical Trials
Evidence Based Treatment
Scholarly Research
Database Research Log
Search Limits
Keyword Searching
Boolean Operators
Phrase Searching
Truncation & Wildcard Symbols
Proximity Searching
Field Codes
Subject Terms and Database Thesauri
Reading a Scientific Article
Website Evaluation
Article Keywords and Subject Terms
Cited References
Citing Articles
Related Results
Search Within Publication
Database Alerts & RSS Feeds
Personal Database Accounts
Persistent URLs
Literature Gap and Future Research
Web of Knowledge
Annual Reviews
Systematic Reviews & Meta-Analyses
Finding Seminal Works
Exhausting the Literature
Finding Dissertations
Researching Theoretical Frameworks
Research Methods & Design
Tests and Measurements
Organizing Research & Citations This link opens in a new window
Scholarly Publication
Learn the Library This link opens in a new window
Research Articles
These examples below illustrate how researchers from different disciplines identified gaps in existing literature. For additional examples, try a NavigatorSearch using this search string: ("Literature review") AND (gap*)
Addressing the Recent Developments and Potential Gaps in the Literature of Corporate Sustainability
Applications of Psychological Science to Teaching and Learning: Gaps in the Literature
Attitudes, Risk Factors, and Behaviours of Gambling Among Adolescents and Young People: A Literature Review and Gap Analysis
Do Psychological Diversity Climate, HRM Practices, and Personality Traits (Big Five) Influence Multicultural Workforce Job Satisfaction and Performance? Current Scenario, Literature Gap, and Future Research Directions
Entrepreneurship Education: A Systematic Literature Review and Identification of an Existing Gap in the Field
Evidence and Gaps in the Literature on HIV/STI Prevention Interventions Targeting Migrants in Receiving Countries: A Scoping Review
Homeless Indigenous Veterans and the Current Gaps in Knowledge: The State of the Literature
A Literature Review and Gap Analysis of Emerging Technologies and New Trends in Gambling
A Review of Higher Education Image and Reputation Literature: Knowledge Gaps and a Research Agenda
Trends and Gaps in Empirical Research on Open Educational Resources (OER): A Systematic Mapping of the Literature from 2015 to 2019
Where Should We Go From Here? Identified Gaps in the Literature in Psychosocial Interventions for Youth With Autism Spectrum Disorder and Comorbid Anxiety
What is a 'gap in the literature'?
The gap, also considered the missing piece or pieces in the research literature, is the area that has not yet been explored or is under-explored. This could be a population or sample (size, type, location, etc.), research method, data collection and/or analysis, or other research variables or conditions.
It is important to keep in mind, however, that just because you identify a gap in the research, it doesn't necessarily mean that your research question is worthy of exploration. You will want to make sure that your research will have valuable practical and/or theoretical implications. In other words, answering the research question could either improve existing practice and/or inform professional decision-making (Applied Degree), or it could revise, build upon, or create theoretical frameworks informing research design and practice (Ph.D Degree). See the Dissertation Center for additional information about dissertation criteria at NU.
For a additional information on gap statements, see the following:
How to Find a Gap in the Literature
Write Like a Scientist: Gap Statements
How do you identify the gaps?
Conducting an exhaustive literature review is your first step. As you search for journal articles, you will need to read critically across the breadth of the literature to identify these gaps. You goal should be to find a 'space' or opening for contributing new research. The first step is gathering a broad range of research articles on your topic. You may want to look for research that approaches the topic from a variety of methods – qualitative, quantitative, or mixed methods.
See the videos below for further instruction on identifying a gap in the literature.
Identifying a Gap in the Literature - Dr. Laurie Bedford
How Do You Identify Gaps in Literature? - SAGE Research Methods
Literature Gap & Future Research - Library Workshop
This workshop presents effective search techniques for identifying a gap in the literature and recommendations for future research.
Where can you locate research gaps?
As you begin to gather the literature, you will want to critically read for what has, and has not, been learned from the research. Use the Discussion and Future Research sections of the articles to understand what the researchers have found and where they point out future or additional research areas. This is similar to identifying a gap in the literature, however, future research statements come from a single study rather than an exhaustive search. You will want to check the literature to see if those research questions have already been answered.
Roadrunner Search
Identifying the gap in the research relies on an exhaustive review of the literature. Remember, researchers may not explicitly state that a gap in the literature exists; you may need to thoroughly review and assess the research to make that determination yourself.
However, there are techniques that you can use when searching in NavigatorSearch to help identify gaps in the literature. You may use search terms such as "literature gap " or "future research" "along with your subject keywords to pinpoint articles that include these types of statements.
Was this resource helpful?
<< Previous: Resources for a Literature Review
Next: Web of Knowledge >>
Last Updated: Nov 13, 2023 3:07 PM
URL: https://resources.nu.edu/researchprocess
Shapiro Library
SNHU Library Frequently Asked Questions
FAQ: What is a research gap and how do I find one?
5 Academic Integrity & Plagiarism
62 Academic Support, Writing Help, & Presentation Help
26 Access/Remote Access
7 Accessibility
9 Building/Facilities
8 Career/Job Information
26 Catalog/Print Books
28 Circulation
126 Citing Sources
14 Copyright
309 Databases
24 Directions/Location
18 Faculty Resources/Needs
7 Hours/Contacts
19 Innovation Lab & Makerspace/3D Printing
25 Interlibrary Loan
43 IT/Computer/Printing Support
3 Library Instruction
40 Library Technology Help
8 Multimedia
16 Online Programs
20 Periodicals
25 Policies
8 RefWorks/Citation Managers
5 Research Guides (LibGuides)
220 Research Help
2 Social Media
23 University Services
1 Workshops/Events
Last Updated: Jun 27, 2023 Views: 413547
What is a research gap.
A research gap is a question or a problem that has not been answered by any of the existing studies or research within your field. Sometimes, a research gap exists when there is a concept or new idea that hasn't been studied at all. Sometimes you'll find a research gap if all the existing research is outdated and in need of new/updated research (studies on Internet use in 2001, for example). Or, perhaps a specific population has not been well studied (perhaps there are plenty of studies on teenagers and video games, but not enough studies on toddlers and video games, for example). These are just a few examples, but any research gap you find is an area where more studies and more research need to be conducted. Please view this video clip from our Sage Research Methods database for more helpful information: How Do You Identify Gaps in Literature?
How do I find one?
It will take a lot of research and reading. You'll need to be very familiar with all the studies that have already been done, and what those studies contributed to the overall body of knowledge about that topic. Make a list of any questions you have about your topic and then do some research to see if those questions have already been answered satisfactorily. If they haven't, perhaps you've discovered a gap! Here are some strategies you can use to make the most of your time:
One useful trick is to look at the "suggestions for future research" or conclusion section of existing studies on your topic. Many times, the authors will identify areas where they think a research gap exists, and what studies they think need to be done in the future.
As you are researching, you will most likely come across citations for seminal works in your research field. These are the research studies that you see mentioned again and again in the literature. In addition to finding those and reading them, you can use a database like Web of Science to follow the research trail and discover all the other articles that have cited these. See the FAQ: I found the perfect article for my paper. How do I find other articles and books that have cited it? on how to do this. One way to quickly track down these seminal works is to use a database like SAGE Navigator, a social sciences literature review tool. It is one of the products available via our SAGE Knowledge database.
In the PsycINFO and PsycARTICLES databases, you can select literature review, systematic review, and meta analysis under the Methodology section in the advanced search to quickly locate these. See the FAQ: Where can I find a qualitative or quantitative study? for more information on how to find the Methodology section in these two databases.
In CINAHL , you can select Systematic review under the Publication Type field in the advanced search.
In Web of Science , check the box beside Review under the Document Type heading in the "Refine Results" sidebar to the right of the list of search hits.
If the database you are searching does not offer a way to filter your results by document type, publication type, or methodology in the advanced search, you can include these phrases ("literature reviews," meta-analyses, or "systematic reviews") in your search string. For example, "video games" AND "literature reviews" could be a possible search that you could try.
Please give these suggestions a try and contact a librarian for additional assistance.
Content authored by: GS
Was this helpful? Yes 339 No 145
Frequently Asked Questions (FAQs) are a self-serve option for users to search and find answers to their questions.
Use the search box above to type your question to search for an answer or browse existing FAQs by group, topic, etc.
Tell Me More
Link to Question Form
More assistance.
Submit a Question
Related FAQs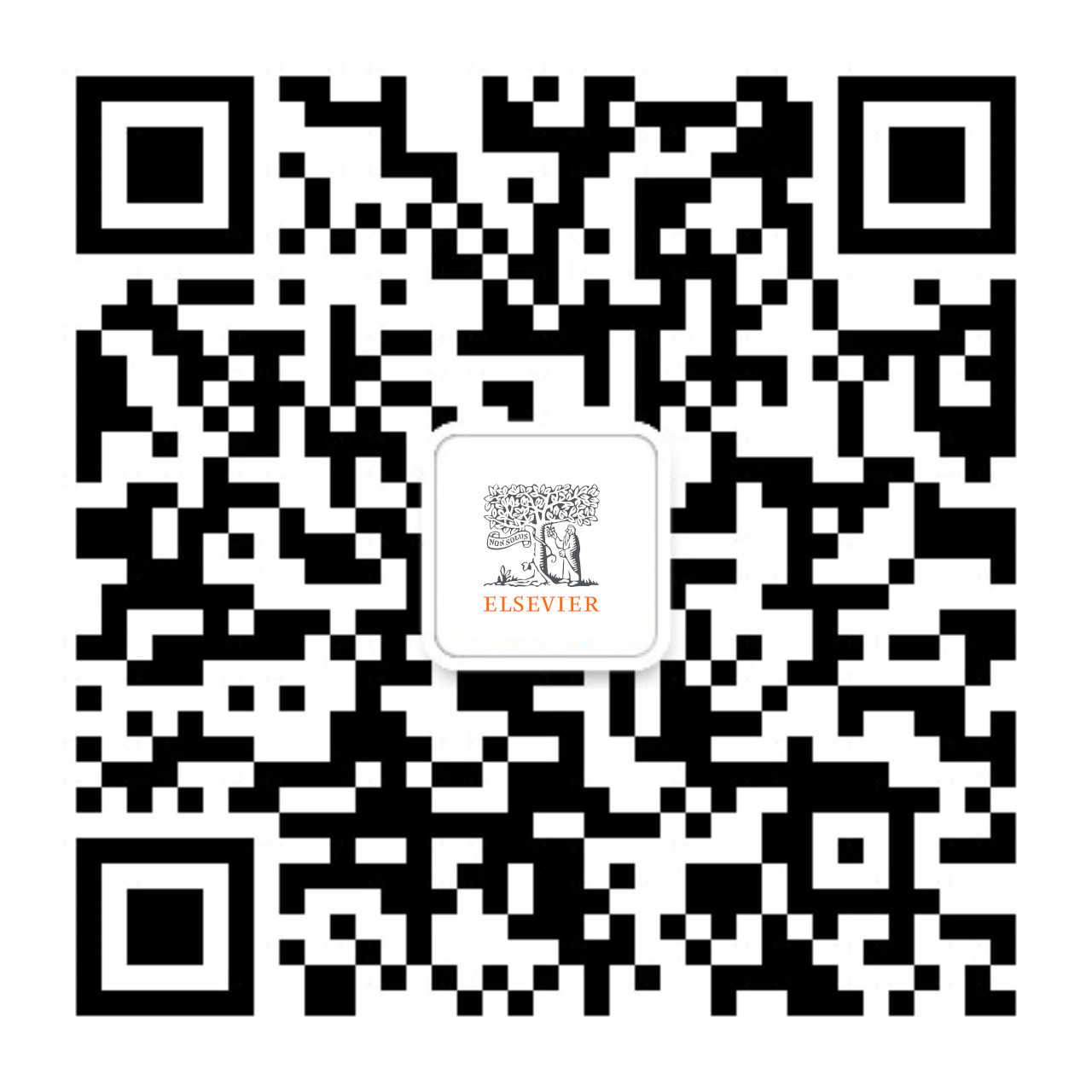 What is a Research Gap
3 minute read
263.1K views
Table of Contents
If you are a young researcher, or even still finishing your studies, you'll probably notice that your academic environment revolves around certain research topics, probably linked to your department or to the interest of your mentor and direct colleagues. For example, if your department is currently doing research in nanotechnology applied to medicine, it is only natural that you feel compelled to follow this line of research. Hopefully, it's something you feel familiar with and interested in – although you might take your own twists and turns along your career.
Many scientists end up continuing their academic legacy during their professional careers, writing about their own practical experiences in the field and adapting classic methodologies to a present context. However, each and every researcher dreams about being a pioneer in a subject one day, by discovering a topic that hasn't been approached before by any other scientist. This is a research gap.
Research gaps are particularly useful for the advance of science, in general. Finding a research gap and having the means to develop a complete and sustained study on it can be very rewarding for the scientist (or team of scientists), not to mention how its new findings can positively impact our whole society.
How to Find a Gap in Research
How many times have you felt that you have finally formulated THAT new and exciting question, only to find out later that it had been addressed before? Probably more times than you can count.
There are some steps you can take to help identify research gaps, since it is impossible to go through all the information and research available nowadays:
Select a topic or question that motivates you: Research can take a long time and surely a large amount of physical, intellectual and emotional effort, therefore choose a topic that can keep you motivated throughout the process.
Find keywords and related terms to your selected topic: Besides synthesizing the topic to its essential core, this will help you in the next step.
Use the identified keywords to search literature: From your findings in the above step, identify relevant publications and cited literature in those publications.
Look for topics or issues that are missing or not addressed within (or related to) your main topic.
Read systematic reviews: These documents plunge deeply into scholarly literature and identify trends and paradigm shifts in fields of study. Sometimes they reveal areas or topics that need more attention from researchers and scientists.
Keeping track of all the new literature being published every day is an impossible mission. Remember that there is technology to make your daily tasks easier, and reviewing literature can be one of them. Some online databases offer up-to-date publication lists with quite effective search features:
Elsevier's Scope
Google Scholar
Of course, these tools may be more or less effective depending on knowledge fields. There might be even better ones for your specific topic of research; you can learn about them from more experienced colleagues or mentors.
Find out how FINER research framework can help you formulate your research question.
Literature Gap
The expression "literature gap" is used with the same intention as "research gap." When there is a gap in the research itself, there will also naturally be a gap in the literature. Nevertheless, it is important to stress out the importance of language or text formulations that can help identify a research/literature gap or, on the other hand, making clear that a research gap is being addressed.
When looking for research gaps across publications you may have noticed sentences like:
…has/have not been… (studied/reported/elucidated) …is required/needed… …the key question is/remains… …it is important to address…
These expressions often indicate gaps; issues or topics related to the main question that still hasn't been subject to a scientific study. Therefore, it is important to take notice of them: who knows if one of these sentences is hiding your way to fame.
Language Editing Services by Elsevier Author Services: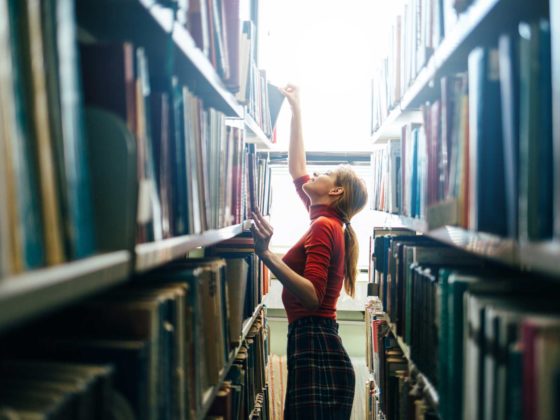 Systematic Review VS Meta-Analysis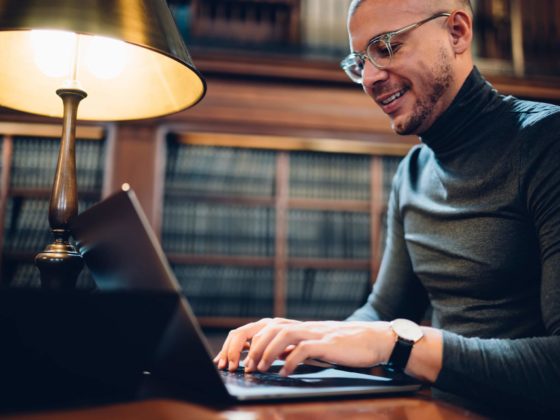 Literature Review in Research Writing
You may also like.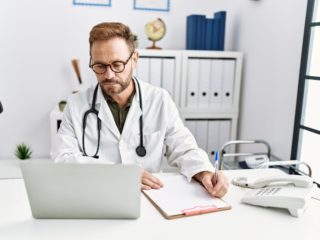 Five Common Mistakes to Avoid When Writing a Biomedical Research Paper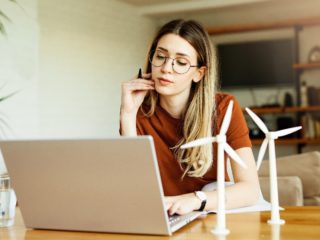 Making Technical Writing in Environmental Engineering Accessible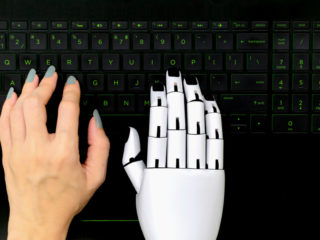 To Err is Not Human: The Dangers of AI-assisted Academic Writing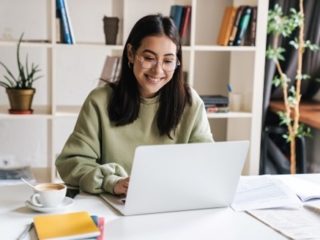 When Data Speak, Listen: Importance of Data Collection and Analysis Methods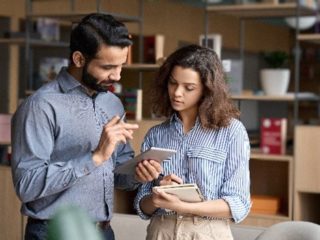 Choosing the Right Research Methodology: A Guide for Researchers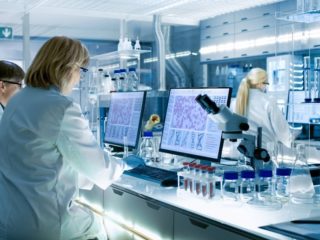 Navigating the Reproducibility Crisis: A Guide to Analytical Method Validation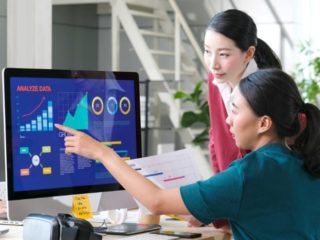 Why is data validation important in research?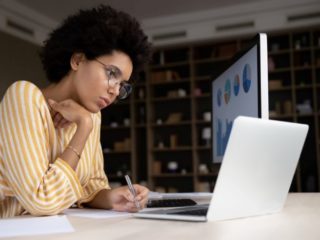 Writing a good review article
Input your search keywords and press Enter.
An official website of the United States government
The .gov means it's official. Federal government websites often end in .gov or .mil. Before sharing sensitive information, make sure you're on a federal government site.
The site is secure. The https:// ensures that you are connecting to the official website and that any information you provide is encrypted and transmitted securely.
Publications
Account settings
Advanced Search
Journal List
Perspect Med Educ
v.7(1); 2018 Feb
Writing an effective literature review
Lorelei lingard.
Schulich School of Medicine & Dentistry, Health Sciences Addition, Western University, London, Ontario Canada
In the Writer's Craft section we offer simple tips to improve your writing in one of three areas: Energy, Clarity and Persuasiveness. Each entry focuses on a key writing feature or strategy, illustrates how it commonly goes wrong, teaches the grammatical underpinnings necessary to understand it and offers suggestions to wield it effectively. We encourage readers to share comments on or suggestions for this section on Twitter, using the hashtag: #how'syourwriting?
This Writer's Craft instalment is the first in a two-part series that offers strategies for effectively presenting the literature review section of a research manuscript. This piece alerts writers to the importance of not only summarizing what is known but also identifying precisely what is not, in order to explicitly signal the relevance of their research. In this instalment, I will introduce readers to the mapping the gap metaphor, the knowledge claims heuristic, and the need to characterize the gap.
Mapping the gap
The purpose of the literature review section of a manuscript is not to report what is known about your topic. The purpose is to identify what remains unknown— what academic writing scholar Janet Giltrow has called the 'knowledge deficit' — thus establishing the need for your research study [ 1 ]. In an earlier Writer's Craft instalment, the Problem-Gap-Hook heuristic was introduced as a way of opening your paper with a clear statement of the problem that your work grapples with, the gap in our current knowledge about that problem, and the reason the gap matters [ 2 ]. This article explains how to use the literature review section of your paper to build and characterize the Gap claim in your Problem-Gap-Hook. The metaphor of 'mapping the gap' is a way of thinking about how to select and arrange your review of the existing literature so that readers can recognize why your research needed to be done, and why its results constitute a meaningful advance on what was already known about the topic.
Many writers have learned that the literature review should describe what is known. The trouble with this approach is that it can produce a laundry list of facts-in-the-world that does not persuade the reader that the current study is a necessary next step. Instead, think of your literature review as painting in a map of your research domain: as you review existing knowledge, you are painting in sections of the map, but your goal is not to end with the whole map fully painted. That would mean there is nothing more we need to know about the topic, and that leaves no room for your research. What you want to end up with is a map in which painted sections surround and emphasize a white space, a gap in what is known that matters. Conceptualizing your literature review this way helps to ensure that it achieves its dual goal: of presenting what is known and pointing out what is not—the latter of these goals is necessary for your literature review to establish the necessity and importance of the research you are about to describe in the methods section which will immediately follow the literature review.
To a novice researcher or graduate student, this may seem counterintuitive. Hopefully you have invested significant time in reading the existing literature, and you are understandably keen to demonstrate that you've read everything ever published about your topic! Be careful, though, not to use the literature review section to regurgitate all of your reading in manuscript form. For one thing, it creates a laundry list of facts that makes for horrible reading. But there are three other reasons for avoiding this approach. First, you don't have the space. In published medical education research papers, the literature review is quite short, ranging from a few paragraphs to a few pages, so you can't summarize everything you've read. Second, you're preaching to the converted. If you approach your paper as a contribution to an ongoing scholarly conversation,[ 2 ] then your literature review should summarize just the aspects of that conversation that are required to situate your conversational turn as informed and relevant. Third, the key to relevance is to point to a gap in what is known. To do so, you summarize what is known for the express purpose of identifying what is not known . Seen this way, the literature review should exert a gravitational pull on the reader, leading them inexorably to the white space on the map of knowledge you've painted for them. That white space is the space that your research fills.
Knowledge claims
To help writers move beyond the laundry list, the notion of 'knowledge claims' can be useful. A knowledge claim is a way of presenting the growing understanding of the community of researchers who have been exploring your topic. These are not disembodied facts, but rather incremental insights that some in the field may agree with and some may not, depending on their different methodological and disciplinary approaches to the topic. Treating the literature review as a story of the knowledge claims being made by researchers in the field can help writers with one of the most sophisticated aspects of a literature review—locating the knowledge being reviewed. Where does it come from? What is debated? How do different methodologies influence the knowledge being accumulated? And so on.
Consider this example of the knowledge claims (KC), Gap and Hook for the literature review section of a research paper on distributed healthcare teamwork:
KC: We know that poor team communication can cause errors. KC: And we know that team training can be effective in improving team communication. KC: This knowledge has prompted a push to incorporate teamwork training principles into health professions education curricula. KC: However, most of what we know about team training research has come from research with co-located teams—i. e., teams whose members work together in time and space. Gap: Little is known about how teamwork training principles would apply in distributed teams, whose members work asynchronously and are spread across different locations. Hook: Given that much healthcare teamwork is distributed rather than co-located, our curricula will be severely lacking until we create refined teamwork training principles that reflect distributed as well as co-located work contexts.
The 'We know that …' structure illustrated in this example is a template for helping you draft and organize. In your final version, your knowledge claims will be expressed with more sophistication. For instance, 'We know that poor team communication can cause errors' will become something like 'Over a decade of patient safety research has demonstrated that poor team communication is the dominant cause of medical errors.' This simple template of knowledge claims, though, provides an outline for the paragraphs in your literature review, each of which will provide detailed evidence to illustrate a knowledge claim. Using this approach, the order of the paragraphs in the literature review is strategic and persuasive, leading the reader to the gap claim that positions the relevance of the current study. To expand your vocabulary for creating such knowledge claims, linking them logically and positioning yourself amid them, I highly recommend Graff and Birkenstein's little handbook of 'templates' [ 3 ].
As you organize your knowledge claims, you will also want to consider whether you are trying to map the gap in a well-studied field, or a relatively understudied one. The rhetorical challenge is different in each case. In a well-studied field, like professionalism in medical education, you must make a strong, explicit case for the existence of a gap. Readers may come to your paper tired of hearing about this topic and tempted to think we can't possibly need more knowledge about it. Listing the knowledge claims can help you organize them most effectively and determine which pieces of knowledge may be unnecessary to map the white space your research attempts to fill. This does not mean that you leave out relevant information: your literature review must still be accurate. But, since you will not be able to include everything, selecting carefully among the possible knowledge claims is essential to producing a coherent, well-argued literature review.
Characterizing the gap
Once you've identified the gap, your literature review must characterize it. What kind of gap have you found? There are many ways to characterize a gap, but some of the more common include:
a pure knowledge deficit—'no one has looked at the relationship between longitudinal integrated clerkships and medical student abuse'
a shortcoming in the scholarship, often due to philosophical or methodological tendencies and oversights—'scholars have interpreted x from a cognitivist perspective, but ignored the humanist perspective' or 'to date, we have surveyed the frequency of medical errors committed by residents, but we have not explored their subjective experience of such errors'
a controversy—'scholars disagree on the definition of professionalism in medicine …'
a pervasive and unproven assumption—'the theme of technological heroism—technology will solve what ails teamwork—is ubiquitous in the literature, but what is that belief based on?'
To characterize the kind of gap, you need to know the literature thoroughly. That means more than understanding each paper individually; you also need to be placing each paper in relation to others. This may require changing your note-taking technique while you're reading; take notes on what each paper contributes to knowledge, but also on how it relates to other papers you've read, and what it suggests about the kind of gap that is emerging.
In summary, think of your literature review as mapping the gap rather than simply summarizing the known. And pay attention to characterizing the kind of gap you've mapped. This strategy can help to make your literature review into a compelling argument rather than a list of facts. It can remind you of the danger of describing so fully what is known that the reader is left with the sense that there is no pressing need to know more. And it can help you to establish a coherence between the kind of gap you've identified and the study methodology you will use to fill it.
Acknowledgements
Thanks to Mark Goldszmidt for his feedback on an early version of this manuscript.
PhD, is director of the Centre for Education Research & Innovation at Schulich School of Medicine & Dentistry, and professor for the Department of Medicine at Western University in London, Ontario, Canada.
How to find and fill gaps in the literature [Research Gaps Made Easy]
As we dive deeper into the realm of research, one term repeatedly echoes in the corridors of academia: "gap in literature."
But what does it mean to find a gap in the literature, and why is it so crucial for your research project?
A gap in the literature refers to an area that hasn't been studied or lacks substantial inquiry in your field of study. Identifying such gaps allows you to contribute fresh insights and innovation, thereby extending the existing body of knowledge.
It's the cornerstone for every dissertation or research paper, setting the stage for an introduction that explicitly outlines the scope and aim of your investigation.
This gap review isn't limited to what has been published in peer-reviewed journals; it may also include conference papers, dissertations, or technical reports, i.e., types of papers that provide an overview of ongoing research.
This step is where your detective work comes in—by spotting trends, common methodologies, and unanswered questions, you can unearth an opportunity to explore an unexplored domain, thereby finding a research gap.
Why Looking for Research Gaps is Essential
Looking for research gaps is essential as it enables the discovery of novel and unique contributions to a particular field.
By identifying these gaps, found through methods such as analyzing concluding remarks of recent papers, literature reviews, examining research groups' non-peer-reviewed outputs, and utilizing specific search terms on Google Scholar, one can discern the trajectory of ongoing research and unearth opportunities for original inquiry.
These gaps highlight areas of potential innovation, unexplored paths, and disputed concepts, serving as the catalyst for valuable contributions and progression in the field. Hence, finding research gaps forms the basis of substantial and impactful scientific exploration.
Then your research can contribute by finding and filling the gap in knowledge.
Method 1: Utilizing Concluding Remarks of Recent Research
When embarking on a quest to find research gaps, the concluding remarks of recent research papers can serve as an unexpected treasure map.
This section of a paper often contains insightful comments on the limitations of the work and speculates on future research directions.
These comments, although not directly pointing to a research gap, can hint at where the research is heading and what areas require further exploration.
Consider these remarks as signposts, pointing you towards uncharted territories in your field of interest.
For example, you may come across a conclusion in a recent paper on artificial intelligence that indicates a need for more research on ethical considerations. This gives you a direction to explore – the ethical implications of AI.
However, it's important to bear in mind that while these statements provide valuable leads, they aren't definitive indicators of research gaps. They provide a starting point, a clue to the vast research puzzle.
Your task is to take these hints, explore further, and discern the most promising areas for your investigation. It's a bit like being a detective, except your clues come from scholarly papers instead of crime scenes!
Method 2: Examining Research Groups and Non-peer Reviewed Outputs
If concluding remarks are signposts to potential research gaps, non-peer reviewed outputs such as preprints, conference presentations, and dissertations are detailed maps guiding you towards the frontier of research.
These resources reflect the real-time development in the field, giving you a sense of the "buzz" that surrounds hot topics.
These materials, presented but not formally published, offer a sneak peek into ongoing studies, providing you with a rich source of information to identify emerging trends and potential research gaps.
For instance, a presentation on the impact of climate change on mental health might reveal a new line of research that's in its early stages.
One word of caution: while these resources can be enlightening, they have not undergone the rigorous peer review process that published articles have.
This means the quality of research may vary and the findings should be interpreted with a critical eye. Remember, the key is to pinpoint where the research is heading and then carve out your niche within that sphere.
Exploring non-peer reviewed outputs allows you to stay ahead of the curve, harnessing the opportunity to investigate and contribute to a burgeoning area of study before it becomes mainstream.
Method 3: Searching for 'Promising' and 'Preliminary' Results on Google Scholar
With a plethora of research at your fingertips, Google Scholar can serve as a remarkable tool in your quest to discover research gaps. The magic lies in a simple trick: search for the phrases "promising results" or "preliminary results" within your research area. Why these specific phrases? Scientists often use them when they have encouraging but not yet fully verified findings.
To illustrate, consider an example. Type "promising results and solar cell" into Google Scholar, and filter by recent publications.
The search results will show you recent studies where researchers have achieved promising outcomes but may not have fully developed their ideas or resolved all challenges.
These "promising" or "preliminary" results often represent areas ripe for further exploration.
They hint at a research question that has been opened but not fully answered. However, tread carefully.
While these findings can indeed point to potential research gaps, they can also lead to dead ends. It's crucial to examine these leads with a critical eye and further corroborate them with a comprehensive review of related research.
Nevertheless, this approach provides a simple, effective starting point for identifying research gaps, serving as a launchpad for your explorations.
Method 4: Reading Around the Subject
Comprehensive reading forms the bedrock of effective research. When hunting for research gaps, you need to move beyond just the preliminary findings and delve deeper into the context surrounding these results.
This involves broadening your view and reading extensively around your topic of interest.
In the course of your reading, you will start identifying common themes, reoccurring questions, and shared challenges in the research.
Over time, patterns will emerge, helping you recognize areas where research is thin or missing.
For instance, in studying autonomous vehicles, you might find recurring questions about regulatory frameworks, pointing to a potential gap in the legal aspects of this technology.
However, this method is not about scanning through a huge volume of literature aimlessly. It involves strategic and critical reading, looking for patterns, inconsistencies, and areas where the existing literature falls short.
It's akin to painting a picture where some parts are vividly detailed while others remain sketchy. Your goal is to identify these sketchy areas and fill in the details.
So grab your academic reading list, and start diving into the ocean of knowledge. Remember, it's not just about the depth, but also the breadth of your reading, that will lead you to a meaningful research gap.
Method 5: Consulting with Current Researchers
Few methods are as effective in uncovering research gaps as engaging in conversations with active researchers in your field of interest.
Current researchers, whether they are PhD students, postdoctoral researchers, or supervisors, are often deeply engaged in ongoing studies and understand the current challenges in their respective fields.
Start by expressing genuine interest in their work. Rather than directly asking for research gaps, inquire about the challenges they are currently facing in their projects.
You can ask, "What are the current challenges in your research?"
Their responses can highlight potential areas of exploration, setting you on the path to identifying meaningful research gaps.
Moreover, supervisors, particularly those overseeing PhD and Master's students, often have ideas for potential research topics. By asking the right questions, you can tap into their wealth of knowledge and identify fruitful areas of study.
While the act of discovering research gaps can feel like a solitary journey, it doesn't have to be.
Engaging with others who are grappling with similar challenges can provide valuable insights and guide your path. After all, the world of research thrives on collaboration and shared intellectual curiosity.
Method 6: Utilizing Online Tools
The digital age has made uncovering research gaps easier, thanks to a plethora of online tools that help visualize the interconnectedness of research literature.
Platforms such as:
Connected Papers,
ResearchRabbit, and
allow you to see how different papers in your field relate to one another, thereby creating a web of knowledge.
Upon creating this visual web, you may notice that many papers point towards a certain area, but then abruptly stop. This could indicate a potential research gap, suggesting that the topic hasn't been adequately addressed or has been sidelined for some reason.
By further reading around this apparent gap, you can understand if it's a genuine knowledge deficit or merely a research path that was abandoned due to inherent challenges or a dead end.
These online tools provide a bird's eye view of the literature, helping you understand the broader landscape of research in your area of interest.
By examining patterns and relationships among studies, you can effectively zero in on unexplored areas, making these tools a valuable asset in your quest for research gaps.
Method 7: Seeking Conflicting Ideas in the Literature
In scientific research, areas of conflict can often be fertile ground for finding research gaps. These are areas where there's a considerable amount of disagreement or ongoing debate among researchers.
If you can bring a fresh perspective, a new technique, or a novel hypothesis to such a contentious issue, you may well be on your way to uncovering a significant research gap.
Take, for instance, an area in psychology where there is a heated debate about the influence of nature versus nurture.
If you can introduce a new dimension to the debate or a method to test a novel hypothesis, you could potentially fill a significant gap in the literature.
Investigating areas of conflict not only opens avenues for exploring research gaps, but it also provides opportunities for you to make substantial contributions to your field. The key is to be able to see the potential for a new angle and to muster the courage to dive into contentious waters.
However, engaging with conflicts in research requires careful navigation.
Striking the right balance between acknowledging existing research and championing new ideas is crucial.
In the end, resolving these conflicts or adding significant depth to the debate can be incredibly rewarding and contribute greatly to your field.
The Right Perspective Towards Research Gaps
The traditional understanding of research gaps often involves seeking out a 'bubble' of missing knowledge in the sea of existing research, a niche yet to be explored. However, in today's fast-paced research environment, these bubbles are becoming increasingly rare.
The paradigm of finding research gaps is shifting. It's no longer just about seeking out holes in existing knowledge, but about understanding the leading edge of research and the directions it could take. It involves not just filling in the gaps but extending the boundaries of knowledge.
To identify such opportunities, develop a comprehensive understanding of the research landscape, identify emerging trends, and keep a close eye on recent advancements.
Look for the tendrils of knowledge extending out into the unknown and think about how you can push them further. It might be a challenging task, but it offers the potential for making substantial, impactful contributions to your field.
Remember, every great innovation begins at the edge of what is known. That's where your research gap might be hiding.
Wrapping up – Literature and research gaps
Finding and filling a gap in the literature is a task crucial to every research project. It begins with a systematic review of existing literature – a quest to identify what has been studied and more importantly, what hasn't.
You must delve into the rich terrain of literature in their field, from the seminal, citation-heavy research articles to the fresh perspective of conference papers. Identifying the gap in the literature necessitates a thorough evaluation of existing studies to refine your area of interest and map the scope and aim of your future research.
The purpose is to explicitly identify the gap that exists, so you can contribute to the body of knowledge by providing fresh insights. The process involves a series of steps, from consulting with faculty and experts in the field to identify potential trends and outdated methodologies, to being methodological in your approach to identify gaps that have emerged.
Upon finding a gap in the literature, we'll ideally have a clearer picture of the research need and an opportunity to explore this unexplored domain.
It is important to remember that the task does not end with identifying the gap. The real challenge lies in drafting a research proposal that's objective, answerable, and can quantify the impact of filling this gap.
It's important to consult with your advisor, and also look at commonly used parameters and preliminary evidence. Only then can we complete the task of turning an identified gap in the literature into a valuable contribution to your field, a contribution that's peer-reviewed and adds to the body of knowledge.
To find a research gap is to stand on the shoulders of giants, looking beyond the existing research to further expand our understanding of the world.
Dr Andrew Stapleton has a Masters and PhD in Chemistry from the UK and Australia. He has many years of research experience and has worked as a Postdoctoral Fellow and Associate at a number of Universities. Although having secured funding for his own research, he left academia to help others with his YouTube channel all about the inner workings of academia and how to make it work for you.
Thank you for visiting Academia Insider.
We are here to help you navigate Academia as painlessly as possible. We are supported by our readers and by visiting you are helping us earn a small amount through ads and affiliate revenue - Thank you!
2023 © Academia Insider
We guide you through a quick workflow to find gaps in literature reviews.
Finding research gaps is vital: not only do gaps spur new areas of research and advance knowledge, but they are opportunities for academic growth and success. For example , articles in the biomedical field that fill gaps are cited more heavily and are 61% more likely to be published in high-impact journals.
However, finding research gaps isn't always easy. It can be time-consuming to sift through the existing literature on a subject, particularly in an entirely new domain. Improving this process is one our goals at Litmaps, which is why we built Discover . Once you're properly set up it takes just a few minutes to start discovering new papers, and potential research gaps.
Below we go through a two general workflows for finding gaps in literature reviews. There are two ways the following technique can be applied: 1. On your own literature review , and 2. On an existing literature review .
First – what is a research gap?
The research gap refers to any yet unexplored or unresolved area of scientific enquiry. Although the number of gaps in research are practically infinite, finding research gaps efficiently is a challenge. Whether or not you've already complied a library of existing literature, finding research gaps is time-consuming work. Certain methods and automated tools can make finding gaps in your research easier by quickly revealing papers you haven't yet explored.
There are various methods to identify potential gaps in research. Sifting through papers, understanding the current landscape of a field and navigating the literature are all valid techniques. However, these traditional methods tend to be time-consuming, taking hours or even days to complete.
Using Litmaps Discover to find research gaps
In both of the workflows below, we use Discover to quickly find related papers. Discover is a method for searching across the references and citations of a group of articles. It'll recommend the most highly-shared connections to help identify gaps when searching across the references of a literature review.
Method 1: Searching your own literature review for gaps
This is a great way to sense-check your own literature review findings. Finding gaps in your literature coverage helps ensure your literature review is high quality. The gaps you find can also prompt you to expand and/or change the scope of your literature review.
1. Prepare your literature library
The easiest way to get started is by uploading your existing library into Litmaps. If you're already using a reference manager tool like Zotero, Mendeley or EndNote, you'll be able to export the relevant references to a "BibTeX" file. See this guide for how to do this.
If you don't have a research library set up yet, don't worry. Our Seed tool will help you to quickly create a new collection of articles based on a single one.
2. Start a new search
We're going to use the Litmaps Discover tool to try to find literature gaps.
Go to Discover and start a New Search. If you've exported a BibTeX from your reference manager click "Import from Reference Manager" and upload your BibTeX file. Otherwise, use an existing Litmaps collection by clicking "Add from Your Library" and selecting the collection you'd like to use.
When your articles are loaded, either press the >> Quick Start button, or click Next: Configure Inputs , and then Run Search .
3. Discover unfound articles
Litmaps has searched over the citations and references of all the articles from your library, and has returned suggestions. These suggestions are displayed in the outer circle of the visual display: they've been found to be the most connected to your library through their citations and/or references .
From here you should review the suggested articles in the outer circle . By going through them, you can often unearth gaps in your research:
You'll want to look for articles you haven't seen before, but seem relevant to your topic. They should probably be covered by your literature review!
Also keep your eye out for articles which are adjacent to your literature review topic. They might not be included in your final review, but it's good practice to have an understanding of the edges of your topic – and be able to reason about why they're not included in your findings.
If you're using Litmaps Pro , you can also try Co-authorship Search as a secondary search algorithm. Plus, Pro also lets you filter by date and keyword to quickly help refine your search to be exactly what you're looking for.
4. Save new papers to your library
In just a couple of minutes, you've sifted through hundreds of references in your literature library and identified the most relevant papers.
Save these new articles to your collection by hitting the plus alongside an article's title. This way, when you click "Finish" to end the search, you're able to export a new BibteX file.
Finally, your newly-generated BibTeX file can be imported back into your reference manager.
Method 2: Searching an existing literature review for gaps
You can assess a literature review's comprehensiveness by seeing if it missed any key papers. Finding gaps in existing literature reviews can help find underserved branches of research that might be promising leads to an impactful topic.
For this example, we're going to be searching a 2007 literature review on Shilajit , a consumable natural resin with therapeutic applications.
1. Get references from the literature review
There are a few ways to extract the references for the review paper you want to investigate. Below is a demonstration of doing this within Litmaps, but check out our full guide for a more detailed explanation, and more ways of doing this.
Create a new collection
Click on "add articles", and search for your review paper. In this example, I've used the article's DOI to quickly find it.
Rather than adding this article to our collection, we want to add its references :
Go to the References tab
Select All, then click the "Add to..." button, and choose the collection you created.
The review's references are now inside your collection – you can close the search modal.
2. Use Discover to find missing papers
Next, we'll explore the library using Discover:
Go to Discover, and create a New Search
Add the review article's references – we'll use the Add from Your Library to add all articles from the collection we created earlier.
Start the search
3. Analyze the results
Discover shows suggested papers in the outer ring: they've been found to be the most connected to the references of the Shilajit review paper.
Since the articles you've searched across represent all of the references in the literature review, any articles in the outer ring can be considered "missing" from the literature review . In this case, we are interested in papers published before the date of this paper's publication (2007). These represent relevant and highly cited papers that the original literature review did not review.
In this Shilajit example, Discover identified four papers published before 2007! One of these is a highly-ranked 2002 review paper that we'd expect the 2007 paper to reference. However, the 2002 paper referred to Shilajit using another name, " Mumie". This may explain why the 2007 paper authors didn't discover and reference it at the time.
4. Search deeper using Pro
We'll set the maximum date filter to 2007 – this is the year of publication of the literature review we're focusing on. The search will now quickly reveal the most relevant papers up to that date – the research our review paper authors would have had access to.
We also enable 2º search depth, making Litmaps sift through a much broader range of articles to minimise the chance that we miss something.
Alternatively, we can set the filter to only see papers published after 2007. This is useful if you're searching for new advances in research since a given paper was published – we'll write more on this topic in future, but for now we'd encourage you to experiment with what results this
5. Add missing papers to your library
Hopefully this process has led you to find some articles that the original review article missed – potentially providing new research avenues for you to investigate.
If you'd like to save some of the results you've found, simply by hit the "plus" next to an article's title. When you click Finish to end the search, you'll be able to export these articles to a BibTeX file for importing into your reference manager, or you can save them to a new collection within Litmaps for further discovery.
How To Find A Research Gap, Quickly
A step-by-step guide for new researchers
By: Derek Jansen (MBA) | Reviewer: Eunice Rautenbach (DTech) | April 2023
If you've got a dissertation, thesis or research project coming up, one of the first (and most important) things you'll need to do is find a suitable research gap . In this post, we'll share a straightforward process to help you uncover high-quality, original research gaps in a very time-efficient manner.
Overview: Finding Research Gaps
What exactly is a research gap?
Research gap vs research topic
How to find potential research gaps
How to evaluate research gaps (and topics)
Key takeaways
What is a research gap?
As a starting point, it's useful to first define what we mean by research gap, to ensure we're all on the same page. The term "research gap" gets thrown around quite loosely by students and academics alike, so let's clear that up.
Simply put, a research gap is any space where there's a lack of solid, agreed-upon research regarding a specific topic, issue or phenomenon. In other words, there's a lack of established knowledge and, consequently, a need for further research.
Let's look at a hypothetical example to illustrate a research gap.
Within the existing research regarding factors affect job satisfaction , there may be a wealth of established and agreed-upon empirical work within a US and UK context , but very little research within Eastern nations such as Japan or Korea . Given that these nations have distinctly different national cultures and workforce compositions compared to the West, it's plausible that the factors that contribute toward job satisfaction may also be different. Therefore, a research gap emerges for studies that explore this matter.
This example is purely hypothetical (and there's probably plenty of research covering this already), but it illustrates the core point that a research gap reflects a lack of firmly established knowledge regarding a specific matter . Given this lack, an opportunity exists for researchers (like you) to go on and fill the gap.
So, it's the same as a research topic?
Not quite – but they are connected. A research gap refers to an area where there's a lack of settled research , whereas a research topic outlines the focus of a specific study . Despite being different things, these two are related because research gaps are the birthplace of research topics. In other words, by identifying a clear research gap, you have a foundation from which you can build a research topic for your specific study. Your study is unlikely to resolve the entire research gap on it's own, but it will contribute towards it .
If you'd like to learn more, we've got a comprehensive post that covers research gaps (including the different types of research gaps), as well as an explainer video below.
How to find a research gap
Now that we've defined what a research gap is, it's time to get down to the process of finding potential research gaps that you can use as a basis for potential research topics. Importantly, it's worth noting that this is just one way (of many) to find a research gap (and consequently a topic). We're not proposing that it's the only way or best way, but it's certainly a relatively quick way to identify opportunities.
Step 1: Identify your broad area of interest
The very first step to finding a research gap is to decide on your general area of interest . For example, if you were undertaking a dissertation as part of an MBA degree, you may decide that you're interested in corporate reputation, HR strategy, or leadership styles. As you can see, these are broad categories – there's no need to get super specific just yet. Of course, if there is something very specific that you're interested in, that's great – but don't feel pressured to narrow it down too much right now.
Equally important is to make sure that this area of interest is allowed by your university or whichever institution you'll be proposing your research to. This might sound dead obvious, but you'll be surprised how many times we've seen students run down a path with great excitement, only to later learn that their university wants a very specific area of focus in terms of topic (and their area of interest doesn't qualify).
Step 2: Do an initial literature scan
Once you've pinned down your broad area (or areas) of interest, the next step is to head over to Google Scholar to undertake an initial literature scan . If you're not familiar with this tool, Google Scholar is a great starting point for finding academic literature on pretty much any topic, as it uses Google's powerful search capabilities to hunt down relevant academic literature. It's certainly not the be-all and end-all of literature search tools, but it's a useful starting point .
Within Google Scholar, you'll want to do a few searches using keywords that are relevant to your area of interest. Sticking with our earlier example, we could use the key phrase "job satisfaction", or we may want to get a little more specific – perhaps "job satisfaction for millennials" or "job satisfaction in Japan".
It's always a good idea to play around with as many keywords/phrases as you can think up.  Take an iterative approach here and see which keywords yield the most relevant results for you. Keep each search open in a new tab, as this will help keep things organised for the next steps.
Once you've searched for a few different keywords/phrases, you'll need to do some refining for each of the searches you undertook. Specifically, you'll need to filter the results down to the most recent papers . You can do this by selecting the time period in the top left corner (see the example below).
Filtering to the current year is typically a good choice (especially for fast-moving research areas), but in some cases, you may need to filter to the last two years . If you're undertaking this task in January or February, for example, you'll likely need to select a two-year period.
Need a helping hand?
Step 3: Review and shortlist articles that interest you
Once you've run a few searches using different keywords and phrases, you'll need to scan through the results to see what looks most relevant and interesting to you. At this stage, you can just look at the titles and abstracts (the description provided by Google Scholar) – don't worry about reading the actual article just yet.
Next, select 5 – 10 articles that interest you and open them up. Here, we're making the assumption that your university has provided you with access to a decent range of academic databases. In some cases, Google Scholar will link you directly to a PDF of the article, but in most cases, you'll need paid access. If you don't have this (for example, if you're still applying to a university), you can look at two options:
Open-access articles – these are free articles which you can access without any journal subscription. A quick Google search (the regular Google) will help you find open-access journals in your area of interest, but you can also have a look at DOAJ and Elsevier Open Access.
DeepDyve – this is a monthly subscription service that allows you to get access to a broad range of journals. At the time of shooting this video, their monthly subscription is around $50 and they do offer a free trial, which may be sufficient for your project.
Step 4: Skim-read your article shortlist
Now, it's time to dig into your article shortlist and do some reading. But don't worry, you don't need to read the articles from start to finish – you just need to focus on a few key sections.
Specifically, you'll need to pay attention to the following:
The abstract (which you've probably already read a portion of in Google Scholar)
The introduction – this will give you a bit more detail about the context and background of the study, as well as what the researchers were trying to achieve (their research aims)
The discussion or conclusion – this will tell you what the researchers found
By skimming through these three sections for each journal article on your shortlist, you'll gain a reasonable idea of what each study was about, without having to dig into the painful details. Generally, these sections are usually quite short, so it shouldn't take you too long.
Step 5: Go "FRIN hunting"
This is where the magic happens. Within each of the articles on your shortlist, you'll want to search for a few very specific phrases , namely:
Future research
Further research
Research opportunities
Research directions
All of these terms are commonly found in what we call the "FRIN" section . FRIN stands for "further research is needed". The FRIN is where the researchers explain what other researchers could do to build on their study, or just on the research area in general. In other words, the FRIN section is where you can find fresh opportunities for novel research . Most empirical studies will either have a dedicated FRIN section or paragraph, or they'll allude to the FRIN toward the very end of the article. You'll need to do a little scanning, but it's usually pretty easy to spot.
It's worth mentioning that naturally, the FRIN doesn't hand you a list of research gaps on a platter. It's not a silver bullet for finding research gaps – but it's the closest thing to it. Realistically, the FRIN section helps you shortcut the gap-hunting process  by highlighting novel research avenues that are worth exploring.
This probably sounds a little conceptual, so let's have a look at a few examples:
The impact of overeducation on job outcomes: Evidence from Saudi Arabia (Alzubaidi, 2020)
If you scroll down to the bottom of this article, you'll see there's a dedicated section called "Limitations and directions for future research". Here they talk about the limitations of the study and provide suggestions about how future researchers could improve upon their work and overcome the limitations.
Perceived organizational support and job satisfaction: a moderated mediation model of proactive personality and psychological empowerment (Maan et al, 2020)
In this article, within the limitations section, they provide a wonderfully systematic structure where they discuss each limitation, followed by a proposal as to how future studies can overcome the respective limitation. In doing so, they are providing very specific research opportunities for other researchers.
Medical professionals' job satisfaction and telemedicine readiness during the COVID-19 pandemic: solutions to improve medical practice in Egypt (El-Mazahy et al, 2023)
In this article, they don't have a dedicated section discussing the FRIN, but we can deduct it based on the limitations section. For example, they state that an evaluation of the knowledge about telemedicine and technology-related skills would have enabled studying their independent effect on the perception of telemedicine.
Follow this FRIN-seeking process for the articles you shortlisted and map out any potentially interesting research gaps . You may find that you need to look at a larger number of articles to find something interesting, or you might find that your area of interest shifts as you engage in the reading – this is perfectly natural. Take as much time as you need to develop a shortlist of potential research gaps that interest you.
Importantly, once you've developed a shortlist of potential research gaps, you need to return to Google Scholar to double-check that there aren't fresh studies that have already addressed the gap. Remember, if you're looking at papers from two years ago in a fast-moving field, someone else may have jumped on it . Nevertheless, there could still very well be a unique angle you could take – perhaps a contextual gap (e.g. a specific country, industry, etc.).
Ultimately, the need for originality will depend on your specific university's requirements and the level of study. For example, if you're doing an undergraduate research project, the originality requirements likely won't be as gruelling as say a Masters or PhD project. So, make sure you have a clear understanding of what your university's expectations are. A good way to do this is to look at past dissertations and theses for your specific programme. You can usually find these in the university library or by asking the faculty.
How to evaluate potential research gaps
Once you've developed a shortlist of potential research gaps (and resultant potential research topics) that interest you, you'll need to systematically evaluate  them  to choose a winner. There are many factors to consider here, but some important ones include the following:
Originality and value – is the topic sufficiently novel and will addressing it create value?
Data access – will you be able to get access to the sample of interest?
Costs – will there be additional costs involved for data collection and/or analysis?
Timeframes – will you be able to collect and analyse the data within the timeframe required by your university?
Supervisor support – is there a suitable supervisor available to support your project from start to finish?
To help you evaluate your options systematically, we've got a topic evaluation worksheet that allows you to score each potential topic against a comprehensive set of criteria. You can access the worksheet completely free of charge here .
Recap: Key Takeaways
We've covered quite a lot of ground in this post. Here are the key takeaways:
A research gap is any space where there's a lack of solid, agreed-upon research regarding a specific topic/issue/phenomenon.
Unique research topics emerge from research gaps , so it's essential to first identify high-quality research gaps before you attempt to define a topic.
To find potential research gaps, start by seeking out recent journal articles on Google Scholar and pay particular attention to the FRIN section to identify novel opportunities.
Once you have a shortlist of prospective research gaps and resultant topic ideas, evaluate them systematically using a comprehensive set of criteria.
If you'd like to get hands-on help finding a research gap and research topic, be sure to check out our private coaching service , where we hold your hand through the research journey, step by step.
Psst… there's more (for free)
This post is part of our dissertation mini-course, which covers everything you need to get started with your dissertation, thesis or research project. 
You Might Also Like:
Very useful for me, but i am still confusing review of literature review, how to find out topic related previous research.
Powerful notes! Thanks a lot.
This is helpful. Thanks a lot.
Thank you very much for this. It is really a great opportunity for me to learn the research journey.
Very Useful
Submit a Comment Cancel reply
Your email address will not be published. Required fields are marked *
Save my name, email, and website in this browser for the next time I comment.
404 Not found
Privacy Policy
SignUp/Login
Home » Research Gap – Types, Examples and How to Identify
Research Gap – Types, Examples and How to Identify
Table of Contents
Research Gap
Definition:
Research gap refers to an area or topic within a field of study that has not yet been extensively researched or is yet to be explored. It is a question, problem or issue that has not been addressed or resolved by previous research.
How to Identify Research Gap
Identifying a research gap is an essential step in conducting research that adds value and contributes to the existing body of knowledge. Research gap requires critical thinking, creativity, and a thorough understanding of the existing literature . It is an iterative process that may require revisiting and refining your research questions and ideas multiple times.
Here are some steps that can help you identify a research gap:
Review existing literature: Conduct a thorough review of the existing literature in your research area. This will help you identify what has already been studied and what gaps still exist.
Identify a research problem: Identify a specific research problem or question that you want to address.
Analyze existing research: Analyze the existing research related to your research problem. This will help you identify areas that have not been studied, inconsistencies in the findings, or limitations of the previous research.
Brainstorm potential research ideas : Based on your analysis, brainstorm potential research ideas that address the identified gaps.
Consult with experts: Consult with experts in your research area to get their opinions on potential research ideas and to identify any additional gaps that you may have missed.
Refine research questions: Refine your research questions and hypotheses based on the identified gaps and potential research ideas.
Develop a research proposal: Develop a research proposal that outlines your research questions, objectives, and methods to address the identified research gap.
Types of Research Gap
There are different types of research gaps that can be identified, and each type is associated with a specific situation or problem. Here are the main types of research gaps and their explanations:
Theoretical Gap
This type of research gap refers to a lack of theoretical understanding or knowledge in a particular area. It can occur when there is a discrepancy between existing theories and empirical evidence or when there is no theory that can explain a particular phenomenon. Identifying theoretical gaps can lead to the development of new theories or the refinement of existing ones.
Empirical Gap
An empirical gap occurs when there is a lack of empirical evidence or data in a particular area. It can happen when there is a lack of research on a specific topic or when existing research is inadequate or inconclusive. Identifying empirical gaps can lead to the development of new research studies to collect data or the refinement of existing research methods to improve the quality of data collected.
Methodological Gap
This type of research gap refers to a lack of appropriate research methods or techniques to answer a research question. It can occur when existing methods are inadequate, outdated, or inappropriate for the research question. Identifying methodological gaps can lead to the development of new research methods or the modification of existing ones to better address the research question.
Practical Gap
A practical gap occurs when there is a lack of practical applications or implementation of research findings. It can occur when research findings are not implemented due to financial, political, or social constraints. Identifying practical gaps can lead to the development of strategies for the effective implementation of research findings in practice.
Knowledge Gap
This type of research gap occurs when there is a lack of knowledge or information on a particular topic. It can happen when a new area of research is emerging, or when research is conducted in a different context or population. Identifying knowledge gaps can lead to the development of new research studies or the extension of existing research to fill the gap.
Examples of Research Gap
Here are some examples of research gaps that researchers might identify:
Theoretical Gap Example : In the field of psychology, there might be a theoretical gap related to the lack of understanding of the relationship between social media use and mental health. Although there is existing research on the topic, there might be a lack of consensus on the mechanisms that link social media use to mental health outcomes.
Empirical Gap Example : In the field of environmental science, there might be an empirical gap related to the lack of data on the long-term effects of climate change on biodiversity in specific regions. Although there might be some studies on the topic, there might be a lack of data on the long-term effects of climate change on specific species or ecosystems.
Methodological Gap Example : In the field of education, there might be a methodological gap related to the lack of appropriate research methods to assess the impact of online learning on student outcomes. Although there might be some studies on the topic, existing research methods might not be appropriate to assess the complex relationships between online learning and student outcomes.
Practical Gap Example: In the field of healthcare, there might be a practical gap related to the lack of effective strategies to implement evidence-based practices in clinical settings. Although there might be existing research on the effectiveness of certain practices, they might not be implemented in practice due to various barriers, such as financial constraints or lack of resources.
Knowledge Gap Example: In the field of anthropology, there might be a knowledge gap related to the lack of understanding of the cultural practices of indigenous communities in certain regions. Although there might be some research on the topic, there might be a lack of knowledge about specific cultural practices or beliefs that are unique to those communities.
Examples of Research Gap In Literature Review, Thesis, and Research Paper might be:
Literature review : A literature review on the topic of machine learning and healthcare might identify a research gap in the lack of studies that investigate the use of machine learning for early detection of rare diseases.
Thesis : A thesis on the topic of cybersecurity might identify a research gap in the lack of studies that investigate the effectiveness of artificial intelligence in detecting and preventing cyber attacks.
Research paper : A research paper on the topic of natural language processing might identify a research gap in the lack of studies that investigate the use of natural language processing techniques for sentiment analysis in non-English languages.
How to Write Research Gap
By following these steps, you can effectively write about research gaps in your paper and clearly articulate the contribution that your study will make to the existing body of knowledge.
Here are some steps to follow when writing about research gaps in your paper:
Identify the research question : Before writing about research gaps, you need to identify your research question or problem. This will help you to understand the scope of your research and identify areas where additional research is needed.
Review the literature: Conduct a thorough review of the literature related to your research question. This will help you to identify the current state of knowledge in the field and the gaps that exist.
Identify the research gap: Based on your review of the literature, identify the specific research gap that your study will address. This could be a theoretical, empirical, methodological, practical, or knowledge gap.
Provide evidence: Provide evidence to support your claim that the research gap exists. This could include a summary of the existing literature, a discussion of the limitations of previous studies, or an analysis of the current state of knowledge in the field.
Explain the importance: Explain why it is important to fill the research gap. This could include a discussion of the potential implications of filling the gap, the significance of the research for the field, or the potential benefits to society.
State your research objectives: State your research objectives, which should be aligned with the research gap you have identified. This will help you to clearly articulate the purpose of your study and how it will address the research gap.
Importance of Research Gap
The importance of research gaps can be summarized as follows:
Advancing knowledge: Identifying research gaps is crucial for advancing knowledge in a particular field. By identifying areas where additional research is needed, researchers can fill gaps in the existing body of knowledge and contribute to the development of new theories and practices.
Guiding research: Research gaps can guide researchers in designing studies that fill those gaps. By identifying research gaps, researchers can develop research questions and objectives that are aligned with the needs of the field and contribute to the development of new knowledge.
Enhancing research quality: By identifying research gaps, researchers can avoid duplicating previous research and instead focus on developing innovative research that fills gaps in the existing body of knowledge. This can lead to more impactful research and higher-quality research outputs.
Informing policy and practice: Research gaps can inform policy and practice by highlighting areas where additional research is needed to inform decision-making. By filling research gaps, researchers can provide evidence-based recommendations that have the potential to improve policy and practice in a particular field.
Applications of Research Gap
Here are some potential applications of research gap:
Informing research priorities: Research gaps can help guide research funding agencies and researchers to prioritize research areas that require more attention and resources.
Identifying practical implications: Identifying gaps in knowledge can help identify practical applications of research that are still unexplored or underdeveloped.
Stimulating innovation: Research gaps can encourage innovation and the development of new approaches or methodologies to address unexplored areas.
Improving policy-making: Research gaps can inform policy-making decisions by highlighting areas where more research is needed to make informed policy decisions.
Enhancing academic discourse: Research gaps can lead to new and constructive debates and discussions within academic communities, leading to more robust and comprehensive research.
Advantages of Research Gap
Here are some of the advantages of research gap:
Identifies new research opportunities: Identifying research gaps can help researchers identify areas that require further exploration, which can lead to new research opportunities.
Improves the quality of research: By identifying gaps in current research, researchers can focus their efforts on addressing unanswered questions, which can improve the overall quality of research.
Enhances the relevance of research: Research that addresses existing gaps can have significant implications for the development of theories, policies, and practices, and can therefore increase the relevance and impact of research.
Helps avoid duplication of effort: Identifying existing research can help researchers avoid duplicating efforts, saving time and resources.
Helps to refine research questions: Research gaps can help researchers refine their research questions, making them more focused and relevant to the needs of the field.
Promotes collaboration: By identifying areas of research that require further investigation, researchers can collaborate with others to conduct research that addresses these gaps, which can lead to more comprehensive and impactful research outcomes.
Disadvantages of Research Gap
While research gaps can be advantageous, there are also some potential disadvantages that should be considered:
Difficulty in identifying gaps: Identifying gaps in existing research can be challenging, particularly in fields where there is a large volume of research or where research findings are scattered across different disciplines.
Lack of funding: Addressing research gaps may require significant resources, and researchers may struggle to secure funding for their work if it is perceived as too risky or uncertain.
Time-consuming: Conducting research to address gaps can be time-consuming, particularly if the research involves collecting new data or developing new methods.
Risk of oversimplification: Addressing research gaps may require researchers to simplify complex problems, which can lead to oversimplification and a failure to capture the complexity of the issues.
Bias : Identifying research gaps can be influenced by researchers' personal biases or perspectives, which can lead to a skewed understanding of the field.
Potential for disagreement: Identifying research gaps can be subjective, and different researchers may have different views on what constitutes a gap in the field, leading to disagreements and debate.
About the author
Muhammad Hassan
Researcher, Academic Writer, Web developer
You may also like
Assignment – Types, Examples and Writing Guide
References in Research – Types, Examples and...
Figures in Research Paper – Examples and Guide
Delimitations in Research – Types, Examples and...
Research Findings – Types Examples and Writing...
Research Paper – Structure, Examples and Writing...
Have a language expert improve your writing
Run a free plagiarism check in 10 minutes, generate accurate citations for free.
Methodology
How to Write a Literature Review | Guide, Examples, & Templates
How to Write a Literature Review | Guide, Examples, & Templates
Published on January 2, 2023 by Shona McCombes . Revised on September 11, 2023.
What is a literature review? A literature review is a survey of scholarly sources on a specific topic. It provides an overview of current knowledge, allowing you to identify relevant theories, methods, and gaps in the existing research that you can later apply to your paper, thesis, or dissertation topic .
There are five key steps to writing a literature review:
Search for relevant literature
Evaluate sources
Identify themes, debates, and gaps
Outline the structure
Write your literature review
A good literature review doesn't just summarize sources—it analyzes, synthesizes , and critically evaluates to give a clear picture of the state of knowledge on the subject.
Table of contents
What is the purpose of a literature review, examples of literature reviews, step 1 – search for relevant literature, step 2 – evaluate and select sources, step 3 – identify themes, debates, and gaps, step 4 – outline your literature review's structure, step 5 – write your literature review, free lecture slides, other interesting articles, frequently asked questions, introduction.
Quick Run-through
Step 1 & 2
When you write a thesis , dissertation , or research paper , you will likely have to conduct a literature review to situate your research within existing knowledge. The literature review gives you a chance to:
Demonstrate your familiarity with the topic and its scholarly context
Develop a theoretical framework and methodology for your research
Position your work in relation to other researchers and theorists
Show how your research addresses a gap or contributes to a debate
Evaluate the current state of research and demonstrate your knowledge of the scholarly debates around your topic.
Writing literature reviews is a particularly important skill if you want to apply for graduate school or pursue a career in research. We've written a step-by-step guide that you can follow below.

A faster, more affordable way to improve your paper
Scribbr's new AI Proofreader checks your document and corrects spelling, grammar, and punctuation mistakes with near-human accuracy and the efficiency of AI!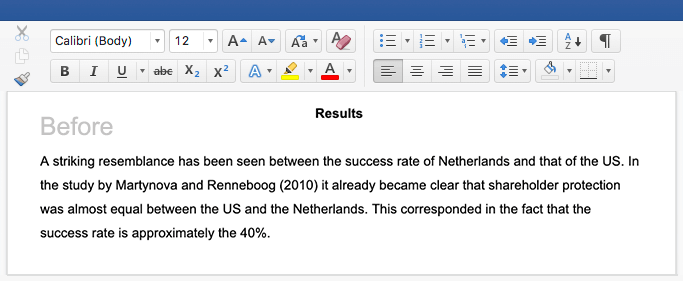 Proofread my paper
Writing literature reviews can be quite challenging! A good starting point could be to look at some examples, depending on what kind of literature review you'd like to write.
Example literature review #1: "Why Do People Migrate? A Review of the Theoretical Literature" ( Theoretical literature review about the development of economic migration theory from the 1950s to today.)
Example literature review #2: "Literature review as a research methodology: An overview and guidelines" ( Methodological literature review about interdisciplinary knowledge acquisition and production.)
Example literature review #3: "The Use of Technology in English Language Learning: A Literature Review" ( Thematic literature review about the effects of technology on language acquisition.)
Example literature review #4: "Learners' Listening Comprehension Difficulties in English Language Learning: A Literature Review" ( Chronological literature review about how the concept of listening skills has changed over time.)
You can also check out our templates with literature review examples and sample outlines at the links below.
Download Word doc Download Google doc
Before you begin searching for literature, you need a clearly defined topic .
If you are writing the literature review section of a dissertation or research paper, you will search for literature related to your research problem and questions .
Make a list of keywords
Start by creating a list of keywords related to your research question. Include each of the key concepts or variables you're interested in, and list any synonyms and related terms. You can add to this list as you discover new keywords in the process of your literature search.
Social media, Facebook, Instagram, Twitter, Snapchat, TikTok
Body image, self-perception, self-esteem, mental health
Generation Z, teenagers, adolescents, youth
Search for relevant sources
Use your keywords to begin searching for sources. Some useful databases to search for journals and articles include:
Your university's library catalogue
Google Scholar
Project Muse (humanities and social sciences)
Medline (life sciences and biomedicine)
EconLit (economics)
Inspec (physics, engineering and computer science)
You can also use boolean operators to help narrow down your search.
Make sure to read the abstract to find out whether an article is relevant to your question. When you find a useful book or article, you can check the bibliography to find other relevant sources.
You likely won't be able to read absolutely everything that has been written on your topic, so it will be necessary to evaluate which sources are most relevant to your research question.
For each publication, ask yourself:
What question or problem is the author addressing?
What are the key concepts and how are they defined?
What are the key theories, models, and methods?
Does the research use established frameworks or take an innovative approach?
What are the results and conclusions of the study?
How does the publication relate to other literature in the field? Does it confirm, add to, or challenge established knowledge?
What are the strengths and weaknesses of the research?
Make sure the sources you use are credible , and make sure you read any landmark studies and major theories in your field of research.
You can use our template to summarize and evaluate sources you're thinking about using. Click on either button below to download.
Take notes and cite your sources
As you read, you should also begin the writing process. Take notes that you can later incorporate into the text of your literature review.
It is important to keep track of your sources with citations to avoid plagiarism . It can be helpful to make an annotated bibliography , where you compile full citation information and write a paragraph of summary and analysis for each source. This helps you remember what you read and saves time later in the process.
To begin organizing your literature review's argument and structure, be sure you understand the connections and relationships between the sources you've read. Based on your reading and notes, you can look for:
Trends and patterns (in theory, method or results): do certain approaches become more or less popular over time?
Themes: what questions or concepts recur across the literature?
Debates, conflicts and contradictions: where do sources disagree?
Pivotal publications: are there any influential theories or studies that changed the direction of the field?
Gaps: what is missing from the literature? Are there weaknesses that need to be addressed?
This step will help you work out the structure of your literature review and (if applicable) show how your own research will contribute to existing knowledge.
Most research has focused on young women.
There is an increasing interest in the visual aspects of social media.
But there is still a lack of robust research on highly visual platforms like Instagram and Snapchat—this is a gap that you could address in your own research.
There are various approaches to organizing the body of a literature review. Depending on the length of your literature review, you can combine several of these strategies (for example, your overall structure might be thematic, but each theme is discussed chronologically).
Chronological
The simplest approach is to trace the development of the topic over time. However, if you choose this strategy, be careful to avoid simply listing and summarizing sources in order.
Try to analyze patterns, turning points and key debates that have shaped the direction of the field. Give your interpretation of how and why certain developments occurred.
If you have found some recurring central themes, you can organize your literature review into subsections that address different aspects of the topic.
For example, if you are reviewing literature about inequalities in migrant health outcomes, key themes might include healthcare policy, language barriers, cultural attitudes, legal status, and economic access.
Methodological
If you draw your sources from different disciplines or fields that use a variety of research methods , you might want to compare the results and conclusions that emerge from different approaches. For example:
Look at what results have emerged in qualitative versus quantitative research
Discuss how the topic has been approached by empirical versus theoretical scholarship
Divide the literature into sociological, historical, and cultural sources
Theoretical
A literature review is often the foundation for a theoretical framework . You can use it to discuss various theories, models, and definitions of key concepts.
You might argue for the relevance of a specific theoretical approach, or combine various theoretical concepts to create a framework for your research.
Like any other academic text , your literature review should have an introduction , a main body, and a conclusion . What you include in each depends on the objective of your literature review.
The introduction should clearly establish the focus and purpose of the literature review.
Depending on the length of your literature review, you might want to divide the body into subsections. You can use a subheading for each theme, time period, or methodological approach.
As you write, you can follow these tips:
Summarize and synthesize: give an overview of the main points of each source and combine them into a coherent whole
Analyze and interpret: don't just paraphrase other researchers — add your own interpretations where possible, discussing the significance of findings in relation to the literature as a whole
Critically evaluate: mention the strengths and weaknesses of your sources
Write in well-structured paragraphs: use transition words and topic sentences to draw connections, comparisons and contrasts
In the conclusion, you should summarize the key findings you have taken from the literature and emphasize their significance.
When you've finished writing and revising your literature review, don't forget to proofread thoroughly before submitting. Not a language expert? Check out Scribbr's professional proofreading services !
This article has been adapted into lecture slides that you can use to teach your students about writing a literature review.
Scribbr slides are free to use, customize, and distribute for educational purposes.
Open Google Slides Download PowerPoint
If you want to know more about the research process , methodology , research bias , or statistics , make sure to check out some of our other articles with explanations and examples.
Sampling methods
Simple random sampling
Stratified sampling
Cluster sampling
Likert scales
Reproducibility
 Statistics
Null hypothesis
Statistical power
Probability distribution
Effect size
Poisson distribution
Research bias
Optimism bias
Cognitive bias
Implicit bias
Hawthorne effect
Anchoring bias
Explicit bias
A literature review is a survey of scholarly sources (such as books, journal articles, and theses) related to a specific topic or research question .
It is often written as part of a thesis, dissertation , or research paper , in order to situate your work in relation to existing knowledge.
There are several reasons to conduct a literature review at the beginning of a research project:
To familiarize yourself with the current state of knowledge on your topic
To ensure that you're not just repeating what others have already done
To identify gaps in knowledge and unresolved problems that your research can address
To develop your theoretical framework and methodology
To provide an overview of the key findings and debates on the topic
Writing the literature review shows your reader how your work relates to existing research and what new insights it will contribute.
The literature review usually comes near the beginning of your thesis or dissertation . After the introduction , it grounds your research in a scholarly field and leads directly to your theoretical framework or methodology .
A literature review is a survey of credible sources on a topic, often used in dissertations , theses, and research papers . Literature reviews give an overview of knowledge on a subject, helping you identify relevant theories and methods, as well as gaps in existing research. Literature reviews are set up similarly to other  academic texts , with an introduction , a main body, and a conclusion .
An  annotated bibliography is a list of  source references that has a short description (called an annotation ) for each of the sources. It is often assigned as part of the research process for a  paper .  
Cite this Scribbr article
If you want to cite this source, you can copy and paste the citation or click the "Cite this Scribbr article" button to automatically add the citation to our free Citation Generator.
McCombes, S. (2023, September 11). How to Write a Literature Review | Guide, Examples, & Templates. Scribbr. Retrieved November 14, 2023, from https://www.scribbr.com/dissertation/literature-review/
Is this article helpful?
Shona McCombes
Other students also liked, what is a theoretical framework | guide to organizing, what is a research methodology | steps & tips, how to write a research proposal | examples & templates, what is your plagiarism score.
Write Like a Scientist
A Guide to Scientific Communication
Gap Statements
A gap is something that remains to be done or learned in an area of research; it's a gap in the knowledge of the scientists in the field of research of your study. Every research project must, in some way, address a gap–that is, attempt to fill in some piece of information missing in the scientific literature. Otherwise, it is not novel research and is therefore not contributing to the overall goals of science.
Identify the gap.
A gap statement is found in the Introduction section of a journal article or poster or in the Goals and Importance section of a research proposal and succinctly identifies for your audience the gap that you will attempt to address in your project.
A gap might be a lack of understanding about how well a particular instrument works in a certain situation. It could be introducing a new method that needs to be tested. Or it could be that you are studying a whole new organism, system, or part of a process. Your project may also address multiple gaps, in which case you should be sure to identify each of them clearly!
In a class, you might not always be studying something brand "new." But, in most cases, you should still try to come up with something unique about your project, however small. Talk to your professor about what they expect for your gap statement if nothing seems to work.
Here, the authors signal to us that this is a gap because they use the words "has not yet been clarified." Other phrases that might help you identify (or form!) a gap statement are:
…has/have not been… (studied/reported/elucidated)
…is required/needed…
…the key question is/remains…
…it is important to address…
Fill the gap.
Once you identify the gap in the literature, you must tell your audience how you attempt to at least somewhat address in your project this lack of knowledge or understanding . In a journal article or poster, this is often done in a new paragraph and should be accomplished in one summary statement, such as:
Therefore, the purpose of this study was to determine the effects of lead on the hepatobiliary system, especially on the liver and on the gallbladder (adapted from Sipos et al. 2003 ).
You'll often find that the first sentence of the last paragraph in a paper's introduction will start somewhat like this, indicating the gap fill.
Remember–always keep your voice professional! Colloquial phrases such as "we looked into" or "we checked if" should be avoided when introducing your gap fill.
So let's look at this idea in context by looking at some examples from a couple of types of papers. The gap statements are underlined; the fills are italicized.
In the second and third examples, the gap may be a little less obvious–it doesn't use any phrases to signal to you that there's something missing, such as "has not been clarified" or "have not been reported." But because of the way the paragraph is laid out–following the conventions of our move structures–we can see that the underlined section of text is indeed the missing information in the literature that the group sought to address in their project.
Purdue Online Writing Lab Purdue OWL® College of Liberal Arts
Writing a Literature Review

Welcome to the Purdue OWL
This page is brought to you by the OWL at Purdue University. When printing this page, you must include the entire legal notice.
Copyright ©1995-2018 by The Writing Lab & The OWL at Purdue and Purdue University. All rights reserved. This material may not be published, reproduced, broadcast, rewritten, or redistributed without permission. Use of this site constitutes acceptance of our terms and conditions of fair use.
A literature review is a document or section of a document that collects key sources on a topic and discusses those sources in conversation with each other (also called synthesis ). The lit review is an important genre in many disciplines, not just literature (i.e., the study of works of literature such as novels and plays). When we say "literature review" or refer to "the literature," we are talking about the research ( scholarship ) in a given field. You will often see the terms "the research," "the scholarship," and "the literature" used mostly interchangeably.
Where, when, and why would I write a lit review?
There are a number of different situations where you might write a literature review, each with slightly different expectations; different disciplines, too, have field-specific expectations for what a literature review is and does. For instance, in the humanities, authors might include more overt argumentation and interpretation of source material in their literature reviews, whereas in the sciences, authors are more likely to report study designs and results in their literature reviews; these differences reflect these disciplines' purposes and conventions in scholarship. You should always look at examples from your own discipline and talk to professors or mentors in your field to be sure you understand your discipline's conventions, for literature reviews as well as for any other genre.
A literature review can be a part of a research paper or scholarly article, usually falling after the introduction and before the research methods sections. In these cases, the lit review just needs to cover scholarship that is important to the issue you are writing about; sometimes it will also cover key sources that informed your research methodology.
Lit reviews can also be standalone pieces, either as assignments in a class or as publications. In a class, a lit review may be assigned to help students familiarize themselves with a topic and with scholarship in their field, get an idea of the other researchers working on the topic they're interested in, find gaps in existing research in order to propose new projects, and/or develop a theoretical framework and methodology for later research. As a publication, a lit review usually is meant to help make other scholars' lives easier by collecting and summarizing, synthesizing, and analyzing existing research on a topic. This can be especially helpful for students or scholars getting into a new research area, or for directing an entire community of scholars toward questions that have not yet been answered.
What are the parts of a lit review?
Most lit reviews use a basic introduction-body-conclusion structure; if your lit review is part of a larger paper, the introduction and conclusion pieces may be just a few sentences while you focus most of your attention on the body. If your lit review is a standalone piece, the introduction and conclusion take up more space and give you a place to discuss your goals, research methods, and conclusions separately from where you discuss the literature itself.
Introduction:
An introductory paragraph that explains what your working topic and thesis is
A forecast of key topics or texts that will appear in the review
Potentially, a description of how you found sources and how you analyzed them for inclusion and discussion in the review (more often found in published, standalone literature reviews than in lit review sections in an article or research paper)
Summarize and synthesize: Give an overview of the main points of each source and combine them into a coherent whole
Analyze and interpret: Don't just paraphrase other researchers – add your own interpretations where possible, discussing the significance of findings in relation to the literature as a whole
Critically Evaluate: Mention the strengths and weaknesses of your sources
Write in well-structured paragraphs: Use transition words and topic sentence to draw connections, comparisons, and contrasts.
Conclusion:
Summarize the key findings you have taken from the literature and emphasize their significance
Connect it back to your primary research question
How should I organize my lit review?
Lit reviews can take many different organizational patterns depending on what you are trying to accomplish with the review. Here are some examples:
Chronological : The simplest approach is to trace the development of the topic over time, which helps familiarize the audience with the topic (for instance if you are introducing something that is not commonly known in your field). If you choose this strategy, be careful to avoid simply listing and summarizing sources in order. Try to analyze the patterns, turning points, and key debates that have shaped the direction of the field. Give your interpretation of how and why certain developments occurred (as mentioned previously, this may not be appropriate in your discipline — check with a teacher or mentor if you're unsure).
Thematic : If you have found some recurring central themes that you will continue working with throughout your piece, you can organize your literature review into subsections that address different aspects of the topic. For example, if you are reviewing literature about women and religion, key themes can include the role of women in churches and the religious attitude towards women.
Qualitative versus quantitative research
Empirical versus theoretical scholarship
Divide the research by sociological, historical, or cultural sources
Theoretical : In many humanities articles, the literature review is the foundation for the theoretical framework. You can use it to discuss various theories, models, and definitions of key concepts. You can argue for the relevance of a specific theoretical approach or combine various theorical concepts to create a framework for your research.
What are some strategies or tips I can use while writing my lit review?
Any lit review is only as good as the research it discusses; make sure your sources are well-chosen and your research is thorough. Don't be afraid to do more research if you discover a new thread as you're writing. More info on the research process is available in our "Conducting Research" resources .
As you're doing your research, create an annotated bibliography ( see our page on the this type of document ). Much of the information used in an annotated bibliography can be used also in a literature review, so you'll be not only partially drafting your lit review as you research, but also developing your sense of the larger conversation going on among scholars, professionals, and any other stakeholders in your topic.
Usually you will need to synthesize research rather than just summarizing it. This means drawing connections between sources to create a picture of the scholarly conversation on a topic over time. Many student writers struggle to synthesize because they feel they don't have anything to add to the scholars they are citing; here are some strategies to help you:
It often helps to remember that the point of these kinds of syntheses is to show your readers how you understand your research, to help them read the rest of your paper.
Writing teachers often say synthesis is like hosting a dinner party: imagine all your sources are together in a room, discussing your topic. What are they saying to each other?
Look at the in-text citations in each paragraph. Are you citing just one source for each paragraph? This usually indicates summary only. When you have multiple sources cited in a paragraph, you are more likely to be synthesizing them (not always, but often
Read more about synthesis here.
The most interesting literature reviews are often written as arguments (again, as mentioned at the beginning of the page, this is discipline-specific and doesn't work for all situations). Often, the literature review is where you can establish your research as filling a particular gap or as relevant in a particular way. You have some chance to do this in your introduction in an article, but the literature review section gives a more extended opportunity to establish the conversation in the way you would like your readers to see it. You can choose the intellectual lineage you would like to be part of and whose definitions matter most to your thinking (mostly humanities-specific, but this goes for sciences as well). In addressing these points, you argue for your place in the conversation, which tends to make the lit review more compelling than a simple reporting of other sources.

The Literature Gap and Future Research-Research Process
On Biostatistics and Clinical Trials

The statistical content of published medical research: some implications for biomedical education
What is literature gap?
Well, the literature research gap is the missing or incomplete piece of data in the literature, which has not been explored or ventured into so far. It can be anything to everything from a population of sample-sizes, types, etc. It may arise due to not understanding the working of particular instruments, new technological advances or studying a new organism that has been recently discovered.
Research Gaps can be located in the introduction section of research articles, discussions and future research sections in research papers or journals, which researchers have already published. Finding these gaps and doing a research study on it is a novel way and a way to provide more information about the particular gap to the scientific community.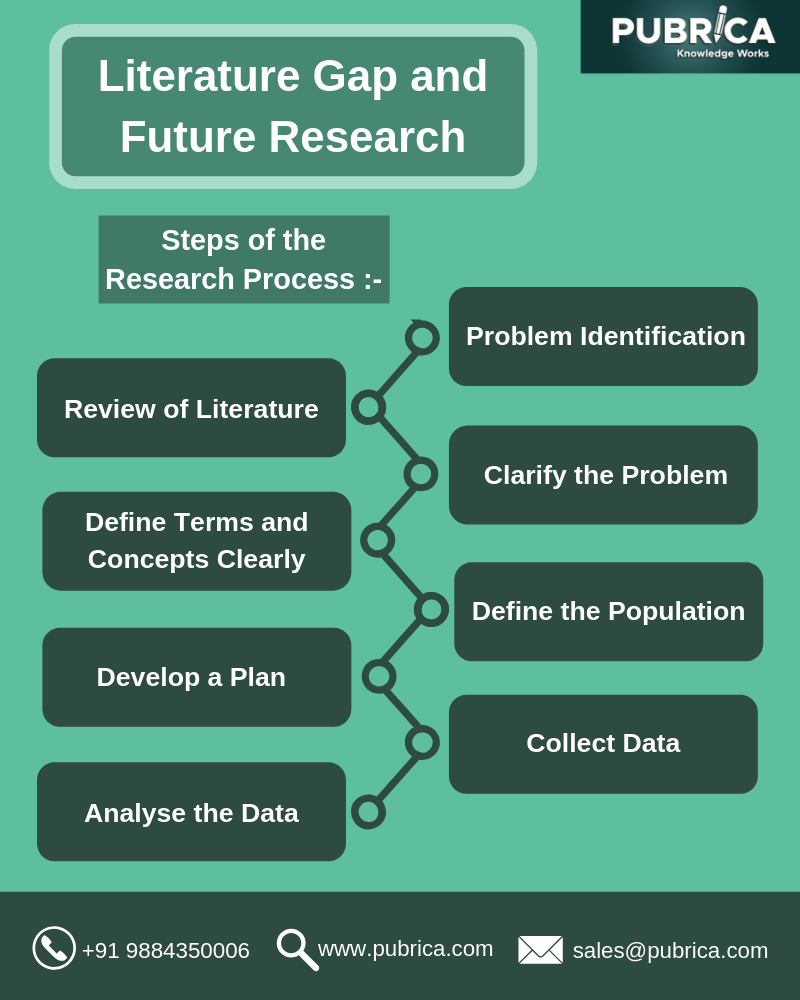 The research process usually requires a lot of information so that the researcher can analyze and come to a conclusion. This is termed as scientific research and is used in all research projects irrelevant to the methodologies used. The study is done in such a manner that another individual can replicate the same project without any hindrances. All the steps in scientific research paper are interrelated. If even one-step is changed by the researcher, then all steps have to be checked again and changes have to be made if needed.
Steps involved in the research process:
1. Problem Identification:
The first step in the research process is identifying a problem that will then form the basis of the research. This means forming a research question.
2. Review of Literature:
After understanding the problem, the researcher must get into detail about the topic. This can be done by reviewing the literature and previous works done on the research topic. This will help in providing some information about the research problem to the researcher. The researcher will also get an idea into how previous studies were conducted and the problem areas in those studies.
3. Clarify the problem:
The initial problem identified by the researcher is usually quite large in scope and would take a lot of time and energy. In this step, the researcher shortens the problems and tapers the scope of the study. This is possible only through the knowledge attained by the researcher after reviewing the literature.
4. Define terms and concepts clearly:
The terms and concepts which are used in the study should be defined, explained properly and at the same time should apply to the study. Terms and concepts have different definitions according to the reader. To avoid any of this confusion the researcher must mention what these terms mean in their study.
5. Define the population:
Research projects can focus on groups of people, parks, financial status, technological developments, etc. e.g. if a researcher wants to study a population in a village then the study can examine the geographic conditions in which they are staying, study on male or female, age, etc. The research problems help the researcher in identifying the right group over which the experiment will be successful. This helps the researcher to narrow down the population and make the study much more manageable. Furthermore, researcher problems are identified by the population they choose.
6. Develop a plan:
Develop a plan which will be the roadmap for the entire research study . It should contain when and where data will be collected e.g. monthly, seasonally, etc., people participation and finally the content of the program.
7. Collect data:
Once you develop a plan the next and most important step is collecting the data. This is where the actual study begins. Every research project has some kind of data collection; it may be going in the field and collecting data through observations to gathering data through questionnaires, surveys or works of literature. Data can be collected weekly, seasonally, monthly or as per the requirement of the research project.
8. Analyze the data:
After completing so many steps this is the final and most decisive step in the entire research project. The researcher has all the data in hand to analyze and come to a conclusion. This is where all his questions are either going to be answered or there will be more questions staring at him. The researcher needs to make a plan to simplify their work so as to analyse the same. The reviews of the data procured have to be then summarized in a manner with respect to the research problems stated in the very first step.
At the end of the research-
Findings will be another page of future research , asking somebody out there to help fill another gap in the literature . So if you are a researcher what are you waiting for? If you are an ordinary person who found this interesting, go ahead try your luck in this field. Who knows you may start jokingly but end up creating something magnificent.
journal Publishing services | Scientific Editing Services | Medical Writing Services | scientific research writing service | Scientific communication services
Related Topics:
Meta Analysis
Scientific Research Paper Writing
Medical Research Paper Writing
Medical writing services
pubrica academy
Related posts.
Statistical analyses of case-control studies
PUB - Selecting material (e.g. excipient, active pharmaceutical ingredient) for drug development
Selecting material (e.g. excipient, active pharmaceutical ingredient, packaging material) for drug development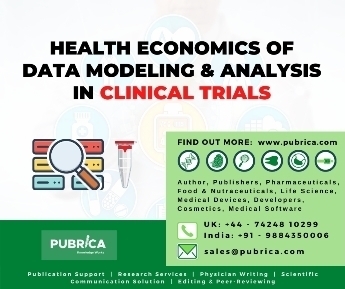 PUB - Health Economics of Data Modeling
Health economics in clinical trials
Comments are closed.
Review Article
Published: 06 November 2023
Why greenwashing occurs and what happens afterwards? A systematic literature review and future research agenda
Yupei Liu 1 ,
Weian Li 1 , 2 ,
Lixiang Wang 3 &
Qiankun Meng   ORCID: orcid.org/0000-0002-3251-4079 4  
Environmental Science and Pollution Research ( 2023 ) Cite this article
93 Accesses
Metrics details
The greenwashing phenomenon, which implies the misalignment between environmental disclosure and performance, has received significant scholarly attention. We review the diverse literature on corporate greenwashing to develop an integrative framework that examines its antecedents and consequences from the perspective of corporate governance. Specifically, we identify theoretical perspectives commonly assumed in the literature on greenwashing, including green marketing, green finance, signaling strategy, and corporate decoupling. We outline why and how greenwashing occurs from the aspects of external governance environments and internal governance mechanisms, and what influences greenwashing exerts on firm performance and stakeholder reactions. The analysis further leads to the identification of a research agenda to continue advancing our understanding of corporate greenwashing. Future studies should re-evaluate whether environmental, social, and governance (ESG) issues should be included in greenwashing, address potential trade-offs within an ESG framework, explore internal governance mechanisms that influence greenwashing, and examine the differentiated impacts of corporate greenwashing on various stakeholders.
This is a preview of subscription content, access via your institution .
Access options
Buy single article.
Instant access to the full article PDF.
Price includes VAT (Russian Federation)
Rent this article via DeepDyve.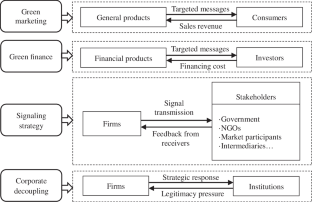 Data availability
Not applicable.
This search included articles published before March 8th, 2023.
Arouri M, El Ghoul S, Gomes M (2021) Greenwashing and product market competition. Financ Res Lett 42:101927
Article   Google Scholar  
Baker AC, Larcker DF, McClure CG, Saraph D, Watts EM (2023) Diversity washing. Chicogo Booth Working Paper No. 22-18. http://ssrn.com/abstract=4298626
Baldi F, Pandimiglio A (2022) The role of ESG scoring and greenwashing risk in explaining the yields of green bonds: a conceptual framework and an econometric analysis. Glob Financ J 52:100711
Bansal P, Clelland I (2004) Talking trash: legitimacy, impression management, and unsystematic risk in the context of the natural environment. Acad Manage J 47:93–103
Blome C, Foerstl K, Schleper MC (2017) Antecedents of green supplier championing and greenwashing: an empirical study on leadership and ethical incentives. J Clean Prod 152:339–350
Bromley P, Powell WW (2012) From smoke and mirrors to walking the talk: decoupling in the contemporary world. Acad Manag Ann 6:483–530
Bryant A, Griffin JJ, Perry VG (2020) Mitigating climate change: a role for regulations and risk-taking. Bus Strateg Environ 29:605–618
Cao J, Faff R, He J, Li Y (2022) Who's greenwashing via the media and what are the consequences? Evidence from China. Abacus 58:759–786
Chen P, Dagestani AA (2023) Greenwashing behavior and firm value – from the perspective of board characteristics. Corp Soc Responsib Environ Manag 30:2330–2343
Chen Y-S, Chang C-H (2013) Greenwash and green trust: the mediation effects of green consumer confusion and green perceived risk. J Bus Ethics 114:489–500
Cislak A, Cichocka A, Wojcik AD, Milfont TL (2021) Words not deeds: national narcissism, national identification, and support for greenwashing versus genuine proenvironmental campaigns. J Environ Psychol 74:101576
Connelly BL, Certo ST, Ireland RD, Reutzel CR (2011) Signaling theory: a review and assessment. J Manage 37:39–67
Google Scholar  
Crilly D, Zollo M, Hansen MT (2012) Faking it or muddling through? Understanding decoupling in response to stakeholder pressures. Acad Manage J 55:1429–1448
de Freitas Netto SV, Sobral MFF, Ribeiro ARB, Soares GRL (2020) Concepts and forms of greenwashing: a systematic review. Environ Sci Eur 32:19
de Vries G, Terwel BW, Ellemers N, Daamen DDL (2015) Sustainability or profitability? How communicated motives for environmental policy affect public perceptions of corporate greenwashing. Corp Soc Responsib Environ Manag 22:142–154
Delmas MA, Burbano VC (2011) The drivers of greenwashing. Calif Manage Rev 54:64–87
Donia MBL, Tetrault Sirsly C-A (2016) Determinants and consequences of employee attributions of corporate social responsibility as substantive or symbolic. Eur Manag J 34:232–242
Du X (2015) How the market values greenwashing? Evidence from China. J Bus Ethics 128:547–574
Edmans A (2023) The end of ESG. Financ. Manage 52:3–17
Eliwa Y, Aboud A, Saleh A (2023) Board gender diversity and ESG decoupling: does religiosity matter? Bus Strateg Environ 1–22. https://doi.org/10.1002/bse.3353
Fatima T, Elbanna S (2023) Corporate social responsibility (CSR) implementation: a review and a research agenda towards an integrative framework. J Bus Ethics 183:105–121
Ferrón-Vílchez V, Valero-Gil J, Suárez-Perales I (2021) How does greenwashing influence managers' decision-making? An experimental approach under stakeholder view. Corp Soc Responsib Environ Manag 28:860–880
Flammer C (2021) Corporate green bonds. J Financ Econ 142:499–516
Gatti L, Seele P, Rademacher L (2019) Grey zone in – greenwash out. A review of greenwashing research and implications for the voluntary-mandatory transition of CSR. Int J Corporate Soc Respons 4:6
Gatti L, Pizzetti M, Seele P (2021) Green lies and their effect on intention to invest. J Bus Res 127:228–240
Gillan SL, Koch A, Starks LT (2021) Firms and social responsibility: a review of ESG and CSR research in corporate finance. J Corp Financ 66:101889
Ginder W, Kwon W-S, Byun S-E (2021) Effects of internal–external congruence-based CSR positioning: an attribution theory approach. J Bus Ethics 169:355–369
Greiner M, Kim J (2021) Corporate political activity and greenwashing: can CPA clarify which firm communications on social & environmental events are genuine? Corp Soc Responsib Environ Manag 28:1–10
Gull AA, Hussain N, Khan SA, Mushtaq R, Orij R (2023) The power of the CEO and environmental decoupling. Bus Strateg Environ 32:3951–3964
Guo R, Tao L, Li CB, Wang T (2017) A path analysis of greenwashing in a trust crisis among Chinese energy companies: the role of brand legitimacy and brand loyalty. J Bus Ethics 140:523–536
Guo R, Zhang W, Wang T, Li CB, Tao L (2018) Timely or considered? Brand trust repair strategies and mechanism after greenwashing in China—from a legitimacy perspective. Ind Mark Manage 72:127–137
He L, Gan S, Zhong T (2022) The impact of green credit policy on firms' green strategy choices: green innovation or green-washing? Environ Sci Pollut Res 29:73307–73325
Heras-Saizarbitoria I, Boiral O, Díaz de Junguitu A (2020) Environmental management certification and environmental performance: greening or greenwashing? Bus Strateg Environ 29:2829–2841
Hora M, Subramanian R (2019) Relationship between positive environmental disclosures and environmental performance: an empirical investigation of the greenwashing sin of the hidden trade-off. J Ind Ecol 23:855–868
Hu X, Hua R, Liu Q, Wang C (2023) The green fog: environmental rating disagreement and corporate greenwashing. Pac-Basin Financ J 78:101952
Huang Y, Francoeur C, Brammer S (2022) What drives and curbs brownwashing? Bus Strateg Environ 31:2518–2532
Ioannou I, Kassinis G, Papagiannakis G (2023) The impact of perceived greenwashing on customer satisfaction and the contingent role of capability reputation. J Bus Ethics 185:333–347
Kassinis G, Panayiotou A (2018) Visuality as greenwashing: the case of BP and Deepwater Horizon. Organ Environ 31:25–47
Kim E-H, Lyon TP (2011) Strategic environmental disclosure: evidence from the DOE's voluntary greenhouse gas registry. J Environ Econ Manage 61:311–326
Kim E-H, Lyon TP (2015) Greenwash vs. brownwash: exaggeration and undue modesty in corporate sustainability disclosure. Organ Sci 26:705–723
Kim J, Fairclough S, Dibrell C (2017) Attention, action, and greenwash in family-influenced firms? Evidence from polluting industries. Organ Environ 30:304–323
Kim S, Yoon A (2023) Analyzing active fund managers' commitment to ESG: evidence from the United Nations Principles for Responsible Investment. Manage Sci 69:741–758
Kleffel P, Muck M (2023) Aggregate confusion or inner conflict? An experimental analysis of investors' reaction to greenwashing. Financ Res Lett 53:103421
Lee MT, Raschke RL (2023) Stakeholder legitimacy in firm greening and financial performance: what about greenwashing temptations? J Bus Res 155:113393
Lee MT, Raschke RL, Krishen AS (2023) Understanding ESG scores and firm performance: are high-performing firms E, S, and G-balanced? Technol Forecast Soc Change 195:122779
Li W, Li W, Seppänen V, Koivumäki T (2022) How and when does perceived greenwashing affect employees' job performance? Evidence from China. Corp Soc Responsib Environ Manag 29:1722–1735
Li W, Li W, Seppänen V, Koivumäki T (2023) Effects of greenwashing on financial performance: moderation through local environmental regulation and media coverage. Bus Strateg Environ 32:820–841
Liu Y, Li W, Meng Q (2023) Influence of distracted mutual fund investors on corporate ESG decoupling: evidence from China. Sustain Account Manag Policy J 14:184–215
Liute A, De Giacomo MR (2022) The environmental performance of UK-based B Corp companies: an analysis based on the triple bottom line approach. Bus Strateg Environ 31:810–827
López-Concepción A, Gil-Lacruz AI, Saz-Gil I (2022) Stakeholder engagement, CSR development and SDGs compliance: a systematic review from 2015 to 2021. Corp Soc Responsib Environ Manag 29:19–31
Lyon TP, Maxwell JW (2011) Greenwash: corporate environmental disclosure under threat of audit. J Econ Manage Strategy 20:3–41
Lyon TP, Montgomery AW (2013) Tweetjacked: the impact of social media on corporate greenwash. J Bus Ethics 118:747–757
Lyon TP, Montgomery AW (2015) The means and end of greenwash. Organ Environ 28:223–249
Marquis C, Toffel MW, Zhou Y (2016) Scrutiny, norms, and selective disclosure: a global study of greenwashing. Organ Sci 27:483–504
Martín-De Castro G, Delgado-Verde M, Navas-López JE, Cruz-González J (2013) The moderating role of innovation culture in the relationship between knowledge assets and product innovation. Technol Forecast Soc Chang 80(2):351–363. https://doi.org/10.1016/j.techfore.2012.08.012
Meyer JW, Rowan B (1977) Institutionalized organizations: formal structure as myth and ceremony. Am J Sociol 83:340–363
Montgomery AW, Lyon TP, Barg J (2023) No end in sight? A greenwash review and research agenda. Organ Environ. https://doi.org/10.1177/10860266231168905
Munasinghe A, Cuckston T, Rowbottom N (2021) Sustainability certification as marketisation: Rainforest Alliance in the Sri Lankan tea production industry. Account Forum 45:247–272
Nardi L (2022) The corporate social responsibility price premium as an enabler of substantive CSR. Acad Manage Rev 47:282–308
Neumann T (2021) Does it pay for new firms to be green? An empirical analysis of when and how different greening strategies affect the performance of new firms. J Clean Prod 317:128403
Page MJ et al (2021) The PRISMA 2020 statement: an updated guideline for reporting systematic reviews. Int J Surg 88:105906
Parguel B, Benoît-Moreau F, Larceneux F (2011) How sustainability ratings might deter 'greenwashing': a closer look at ethical corporate communication. J Bus Ethics 102:15–28
Pedersen ER, Neergaard P (2006) Caveat emptor - let the buyer beware! Environmental labelling and the limitations of 'green' consumerism. Bus Strateg Environ 15:15–29
Pizzetti M, Gatti L, Seele P (2021) Firms talk, suppliers walk: analyzing the locus of greenwashing in the blame game and introducing 'vicarious greenwashing'. J Bus Ethics 170:21–38
Polonsky MJ, Carlson L, Grove S, Kangun N (1997) International environmental marketing claims. Int Market Rev 14:218–232
Rajesh R (2023) An introduction to grey influence analysis (GINA): applications to causal modelling in marketing and supply chain research. Expert Syst Appl 212:118816
Ramus CA, Montiel I (2005) When are corporate environmental policies a form of greenwashing? Bus Soc 44:377–414
Ren C, Ting IWK, Lu WM, Kweh QL (2022) Nonlinear effects of ESG on energy-adjusted firm efficiency: evidence from the stakeholder engagement of apple incorporated. Corp Soc Responsib Environ Manag 29:1231–1246
Robertson JL, Montgomery AW, Ozbilir T (2023) Employees' response to corporate greenwashing. Bus Strateg Environ 1–13. https://doi.org/10.1002/bse.3351
Roulet TJ, Touboul S (2015) The intentions with which the road is paved: attitudes to liberalism as determinants of greenwashing. J Bus Ethics 128:305–320
Ruiz-Blanco S, Romero S, Fernandez-Feijoo B (2022) Green, blue or black, but washing–what company characteristics determine greenwashing? Environ Dev Sustain 24:4024–4045
Schons L, Steinmeier M (2016) Walk the talk? How symbolic and substantive CSR actions affect firm performance depending on stakeholder proximity. Corp Soc Responsib Environ Manag 23:358–372
Seele P, Gatti L (2017) Greenwashing revisited: in search of a typology and accusation-based definition incorporating legitimacy strategies. Bus Strateg Environ 26:239–252
Shahab Y, Gull AA, Rind AA, Alias Sarang AA, Ahsan T (2022) Do corporate governance mechanisms curb the anti-environmental behavior of firms worldwide? An illustration through waste management. J Environ Manage 310:114707
Sterbenk Y, Champlin S, Windels K, Shelton S (2022) Is femvertising the new greenwashing? Examining corporate commitment to gender equality. J Bus Ethics 177:491–505
Szabo S, Webster J (2021) Perceived greenwashing: the effects of green marketing on environmental and product perceptions. J Bus Ethics 171:719–739
Tang Y, Yang R, Chen Y, Du M, Yang Y, Miao X (2020) Greenwashing of local government: the human-caused risks in the process of environmental information disclosure in China. Sustainability 12:6329
Tashman P, Marano V, Kostova T (2019) Walking the walk or talking the talk? Corporate social responsibility decoupling in emerging market multinationals. J Int Bus Stud 50:153–171
Testa F, Boiral O, Iraldo F (2018a) Internalization of environmental practices and institutional complexity: can stakeholders pressures encourage greenwashing? J Bus Ethics 147:287–307
Testa F, Miroshnychenko I, Barontini R, Frey M (2018b) Does it pay to be a greenwasher or a brownwasher? Bus Strateg Environ 27:1104–1116
Topal İ, Nart S, Akar C, Erkollar A (2020) The effect of greenwashing on online consumer engagement: a comparative study in France, Germany, Turkey, and the United Kingdom. Bus Strateg Environ 29:465–480
Torelli R, Balluchi F, Lazzini A (2020) Greenwashing and environmental communication: effects on stakeholders' perceptions. Bus Strateg Environ 29:407–421
Velte P (2023) Determinants and consequences of corporate social responsibility decoupling—status quo and limitations of recent empirical quantitative research. Corp Soc Responsib Environ Manag 1–23. https://doi.org/10.1002/csr.2538
Walker K, Wan F (2012) The harm of symbolic actions and green-washing: corporate actions and communications on environmental performance and their financial implications. J Bus Ethics 109:227–242
Wang W, Sun Z, Zhu W, Ma L, Dong Y, Sun X, Wu F (2023) How does multi-agent govern corporate greenwashing? A stakeholder engagement perspective from "common" to "collaborative" governance. Corp Soc Responsib Environ Manag 30:291–307
Wu Y, Zhang K, Xie J (2020) Bad greenwashing, good greenwashing: corporate social responsibility and information transparency. Manage Sci 66:3095–3112
Xia F, Chen J, Yang X, Li X, Zhang B (2023) Financial constraints and corporate greenwashing strategies in China. Corp Soc Responsib Environ Manag 30:1770–1781
Xing C, Zhang Y, Tripe D (2021) Green credit policy and corporate access to bank loans in China: the role of environmental disclosure and green innovation. Int Rev Financ Anal 77:101838
Yu EP-Y, Luu BV, Chen CH (2020) Greenwashing in environmental, social and governance disclosures. Res Int Bus Financ 52:101192
Zhang D (2022a) Are firms motivated to greenwash by financial constraints? Evidence from global firms' data. J Int Financ Manag Account 33:459–479
Zhang D (2022b) Green financial system regulation shock and greenwashing behaviors: evidence from Chinese firms. Energy Econ 111:106064
Zhang D (2023a) Subsidy expiration and greenwashing decision: is there a role of bankruptcy risk? Energy Econ 118:106530
Zhang G (2023b) Regulatory-driven corporate greenwashing: evidence from "low-carbon city" pilot policy in China. Pac-Basin Financ J 78:101951
Download references
This work was supported by the National Natural Science Foundation of China (No. 72174096), the Fundamental Research Funds for the Central Universities (No. QNMS202306), and the Fund for Talent Development from the South China University of Technology (No. 20210075).
Author information
Authors and affiliations.
China Academy of Corporate Governance, Business School, Nankai University, Baidi Road No.121, Nankai District, Tianjin, China
Yupei Liu & Weian Li
Business School, Tianjin University of Finance and Economics, Tianjin, China
School of Business Administration, South China University of Technology, Wushan Road No.381, Tianhe District, Guangzhou, Guangdong, China
Lixiang Wang
Bohai Securities Postdoctoral Research Workstation, Ninghui Building, Shuishang Park East Road, Nankai District, Tianjin, China
Qiankun Meng
You can also search for this author in PubMed   Google Scholar
Contributions
YL and WL contributed to the study conception and design. Literature search and data analysis were performed by YL, LW, and QM. The first draft of the manuscript was written by YL. QM and LW revised and commented on previous versions of the manuscript. All the authors read and approved the final manuscript.
Corresponding author
Correspondence to Qiankun Meng .
Ethics declarations
Ethical approval, consent to participate, consent for publication, competing interests.
The authors declare no competing interests.
Additional information
Responsible Editor: Philippe Garrigues
Publisher's Note
Springer Nature remains neutral with regard to jurisdictional claims in published maps and institutional affiliations.
Rights and permissions
Springer Nature or its licensor (e.g. a society or other partner) holds exclusive rights to this article under a publishing agreement with the author(s) or other rightsholder(s); author self-archiving of the accepted manuscript version of this article is solely governed by the terms of such publishing agreement and applicable law.
Reprints and Permissions
About this article
Cite this article.
Liu, Y., Li, W., Wang, L. et al. Why greenwashing occurs and what happens afterwards? A systematic literature review and future research agenda. Environ Sci Pollut Res (2023). https://doi.org/10.1007/s11356-023-30571-z
Download citation
Received : 20 July 2023
Accepted : 16 October 2023
Published : 06 November 2023
DOI : https://doi.org/10.1007/s11356-023-30571-z
Share this article
Anyone you share the following link with will be able to read this content:
Sorry, a shareable link is not currently available for this article.
Provided by the Springer Nature SharedIt content-sharing initiative
Greenwashing
Environmental, social, and governance (ESG)
External governance
Internal governance
Economic consequences
Systematic review
Advertisement
Find a journal
Publish with us