How to Write a Movie Review: 9 Essential Tips
Whether you are an actor, a filmmaker, or a film geek through and through, writing film reviews can help hone your ability to think critically. With experience writing reviews, cinephiles can watch movies with a more thoughtful and intentional perspective. This skill enables viewers to have a response that goes deeper than "That movie was awesome!" And for you future film reviewers out there, it's never too soon to start.
How to Write a Movie Review
While there's no perfect approach to writing a movie review, there are definitely best practices that every aspiring reviewer can consider. Here are nine tips on writing a compelling piece.
1. Watch the film at least once.
When writing a film review, once is necessary, but twice is preferable. It's impossible to capture every detail and thought only after one viewing. Throughout watching the film, taking detailed notes is also a good idea. This will help the writing process and make it easy to refer to your in-the-moment thoughts and reactions.
2. Express your opinions and support your criticism.
Professional reviewers do not shy away from telling their readers whether they thought a movie was good, bad, or indifferent. In fact, readers rely on those reviewers whose tastes reflect their own. Be sure to back up these thoughts with specifics–a disappointing performance, a ridiculous plot, beautiful cinematography, difficult material that leaves you thinking, and so on. Professional reviewers can express why and how they came to their criticism.
3. Consider your audience.
Are you writing for a fan site or a news outlet? Who will read your pieces, and what are their interests? Knowing who your readers are can help you decide what elements of the movie to highlight. You can also adjust your writing style to fit the target audience and the tone they're used to reading.
4. Talk about the acting.
Many casual filmgoers will be inspired to see a movie if a favorite actor is in it, so you should probably spend a little space talking about the performances. Does the film feature a seasoned actor in a new kind of role or a brilliant performance from a rising star? How was the acting? Feedback about how well the actors handled the script, the dynamics in an ensemble, and so much more can help describe how the actors did in any given film.
5. Call out directors, cinematographers, and special effects.
This is where your film geek can really shine. Tell your readers about the highlights or missteps of directors, cinematographers, costume designers, and CGI. What worked, what surprised you, and what fell short of expectations are all great questions to address in the body of your review. It helps to have some knowledge of filmmaking , as well. That's why film students with writing experience can actually make great reviewers. At NYFA, for instance, many film students study a range of topics relating to film that can include screenwriting, producing, and much more.
6. No spoilers!
Give your readers some idea of the plot, but be careful not to include any spoilers. Remember, the point of a good review is to get people interested in going to the movie. Don't get over-excited and ruin it for them!
7. Study the professionals.
As with all writing endeavors, the more you read, the better. And when you read film reviews that you like (or don't like), think about why. Use your critical eye to consider why one reviewer has a hundred thousand followers and another only has two. Be sure to read the publications where you'd like your writing to appear as a template for your reviews, and don't forget to read the submission guidelines. A few examples of film review professionals include Rotten Tomatoes , Roger Ebert , and Film Comment . 
8. Reread, rewrite, and edit.
Edit your work. Your opinions will not be taken seriously if you misspell the director's name or can't put together a grammatically correct sentence. Take the time to check your spelling and edit your piece for organizational flow.
9. Find your voice.
The best reviewers have a distinct personality that comes across in their writing. This does not happen overnight, so take every opportunity to write as an opportunity to develop your own style and voice that will grab the reader's attention and keep them coming back for more.
Learn More About Filmmaking at NYFA
Writing film reviews is a great way to pursue your passion for film. Ready to build even more skills in filmmaking? Request more information about New York Film Academy's filmmaking programs and workshops today!
PRO Courses Guides New Tech Help Pro Expert Videos About wikiHow Pro Upgrade Sign In
EDIT Edit this Article
EXPLORE Tech Help Pro About Us Random Article Quizzes Request a New Article Community Dashboard This Or That Game Popular Categories Arts and Entertainment Artwork Books Movies Computers and Electronics Computers Phone Skills Technology Hacks Health Men's Health Mental Health Women's Health Relationships Dating Love Relationship Issues Hobbies and Crafts Crafts Drawing Games Education & Communication Communication Skills Personal Development Studying Personal Care and Style Fashion Hair Care Personal Hygiene Youth Personal Care School Stuff Dating All Categories Arts and Entertainment Finance and Business Home and Garden Relationship Quizzes Cars & Other Vehicles Food and Entertaining Personal Care and Style Sports and Fitness Computers and Electronics Health Pets and Animals Travel Education & Communication Hobbies and Crafts Philosophy and Religion Work World Family Life Holidays and Traditions Relationships Youth
Browse Articles
Learn Something New
Quizzes Hot
This Or That Game New
Train Your Brain
Explore More
Support wikiHow
About wikiHow
Log in / Sign up
Arts and Entertainment
Film Studies
How to Write a Movie Review
Last Updated: October 13, 2023 Fact Checked
wikiHow is a "wiki," similar to Wikipedia, which means that many of our articles are co-written by multiple authors. To create this article, 177 people, some anonymous, worked to edit and improve it over time. There are 14 references cited in this article, which can be found at the bottom of the page. This article has been fact-checked, ensuring the accuracy of any cited facts and confirming the authority of its sources. This article has been viewed 5,430,571 times. Learn more...
Whether a movie is a rotten tomato or a brilliant work of art, if people are watching it, it's worth critiquing. A decent movie review should entertain, persuade and inform, providing an original opinion without giving away too much of the plot. A great movie review can be a work of art in its own right. Read on to learn how to analyze a movie like a professional film critic, come up with an interesting thesis, and write a review as entertaining as your source material.
Sample Movie Reviews
Writing an Intro for a Movie Review
Comparison to Relevant Event or Movie: "Every day, our leaders, politicians, and pundits call for "revenge"– against terrorist groups, against international rivals, against other political parties. But few of them understand the cold, destructive, and ultimately hollow thrill of revenge as well as the characters of Blue Ruin. "
Review in a nutshell: "Despite a compelling lead performance by Tom Hanks and a great soundtrack, Forrest Gump never gets out of the shadow of its weak plot and questionable premise."
Context or Background Information: " Boyhood might be the first movie made where knowing how it was produced–slowly, over 12 years, with the same actors–is just as crucial as the movie itself."
Using stars, a score out of 10 or 100, or the simple thumbs-up and thumbs-down is a quick way to give your thoughts. You then write about why you chose that rating.
Great Movie: ABC is the rare movie that succeeds on almost every level, where each character, scene, costume, and joke firing on all cylinders to make a film worth repeated viewings."
Bad Movie: "It doesn't matter how much you enjoy kung-fu and karate films: with 47 Ronin, you're better off saving your money, your popcorn, and time."
Okay Movie: "I loved the wildly uneven Interstellar far more than I should have, but that doesn't mean it is perfect. Ultimately, the utter awe and spectacle of space swept me through the admittedly heavy-handed plotting and dialogue."
Great: "Michael B. Jordan and Octavia Spencer's chemistry would carry Fruitvale Station even if the script wasn't as good. The mid-movie prison scene in particular, where the camera never leaves their faces, shows how much they can convey with nothing but their eyelids, the flashing tension of neck muscles, and a barely cracking voice."
Bad: " Jurassic World's biggest flaw, a complete lack of relatable female characters, is only further underscored by a laughably unrealistic shot of our heroine running away from a dinosaur – in heels."
Okay: "At the end of the day, Snowpiercer can't decide what kind of movie it wants to be. The attention to detail in fight scenes, where every weapon, lightbulb, and slick patch of ground is accounted for, doesn't translate to an ending that seems powerful but ultimately says little of substance."
Does the film reflect on a current event or contemporary issue? It could be the director's way of engaging in a bigger conversation. Look for ways to relate the content of the film to the "real" world.
Does the film seem to have a message, or does it attempt to elicit a specific response or emotion from the audience? You could discuss whether or not it achieves its own goals.
Does the film connect with you on a personal level? You could write a review stemming from your own feelings and weave in some personal stories to make it interesting for your readers.
Composing Your Review
When you name characters in your plot summary, list the actors' names directly afterward in parenthesis.
Find a place to mention the director's name and the full movie title.
If you feel you must discuss information that might "spoil" things for readers, warn them first.
Cinematography: " Her is a world drenched in color, using bright, soft reds and oranges alongside calming whites and grays that both build, and slowly strip away, the feelings of love between the protagonists. Every frame feels like a painting worth sitting in."
Tone: "Despite the insane loneliness and high stakes of being stuck alone on Mars, The Martian's witty script keeps humor and excitement alive in every scene. Space may be dangerous and scary, but the joy of scientific discovery is intoxicating."
Music and Sound: " No Country For Old Men's bold decision to skip music entirely pays off in spades. The eerie silence of the desert, punctuated by the brief spells of violent, up-close-and-personal sound effects of hunter and hunted, keeps you constantly on the edge of your seat."
Acting: "While he's fantastic whenever he's on the move, using his cool stoicism to counteract the rampaging bus, Keanu Reeves can't quite match his costar in the quiet moments of Speed, which falter under his expressionless gaze."
Keep your writing clear and easy to understand. Don't use too much technical filmmaking jargon, and make your language crisp and accessible.
Present both the facts and your opinion. For example, you might state something such as, "The Baroque background music was a jarring contrast to the 20th century setting." This is a lot more informative then simply saying, "The music was a strange choice for the movie."
Great: "In the end, even the characters of Blue Ruin know how pointless their feud is. But revenge, much like every taut minute of this thriller, is far too addictive to give up until the bitter end.""
Bad: "Much like the oft-mentioned "box of chocolates", Forest Gump has a couple of good little morsels. But most of the scenes, too sweet by half, should have been in the trash long before this movie was put out."
Okay: "Without the novel, even revolutionary concept, Boyhood may not be a great movie. It might not even be "good." But the power the film finds in the beauty of passing time and little, inconsequential moments – moments that could only be captured over 12 years of shooting – make Linklater's latest an essential film for anyone interested in the art of film."
Polishing Your Piece
Ask yourself whether your review stayed true to your thesis. Did your conclusion tie back in with the initial ideas you proposed?
Decide whether your review contains enough details about the movie. You may need to go back and add more description here and there to give readers a better sense of what the movie's about.
Decide whether your review is interesting enough as a stand-alone piece of writing. Did you contribute something original to this discussion? What will readers gain from reading your review that they couldn't from simply watching the movie?
Studying Your Source Material
The title of the film, and the year it came out.
The director's name.
The names of the lead actors.
Make a note every time something sticks out to you, whether it's good or bad. This could be costuming, makeup, set design, music, etc. Think about how this detail relates to the rest of the movie and what it means in the context of your review.
Take note of patterns you begin to notice as the movie unfolds.
Use the pause button frequently so you make sure not to miss anything, and rewind as necessary.
Direction: Consider the director and how he or she choose to portray/explain the events in the story. If the movie was slow, or didn't include things you thought were necessary, you can attribute this to the director. If you've seen other movies directed by the same person, compare them and determine which you like the most.
Cinematography: What techniques were used to film the movie? What setting and background elements helped to create a certain tone?
Writing: Evaluate the script, including dialogue and characterization. Did you feel like the plot was inventive and unpredictable or boring and weak? Did the characters' words seem credible to you?
Editing: Was the movie choppy or did it flow smoothly from scene to scene? Did they incorporate a montage to help build the story? And was this obstructive to the narrative or did it help it? Did they use long cuts to help accentuate an actor's acting ability or many reaction shots to show a group's reaction to an event or dialogue? If visual effects were used were the plates well-chosen and were the composited effects part of a seamless experience? (Whether the effects looked realistic or not is not the jurisdiction of an editor, however, they do choose the footage to be sent off to the compositors, so this could still affect the film.)
Costume design: Did the clothing choices fit the style of the movie? Did they contribute to the overall tone, rather than digressing from it?
Set design: Consider how the setting of the film influenced its other elements. Did it add or subtract from the experience for you? If the movie was filmed in a real place, was this location well-chosen?
Score or soundtrack: Did it work with the scenes? Was it over/under-used? Was it suspenseful? Amusing? Irritating? A soundtrack can make or break a movie, especially if the songs have a particular message or meaning to them.
Community Q&A
If you don't like the movie, don't be abusive and mean. If possible, avoid watching the movies that you would surely hate. Thanks Helpful 0 Not Helpful 0
Understand that just because the movie isn't to your taste, that doesn't mean you should give it a bad review. A good reviewer helps people find movie's they will like. Since you don't have the same taste in movies as everyone else, you need to be able to tell people if they will enjoy the movie, even if you didn't. Thanks Helpful 0 Not Helpful 0
Structure is very important; try categorizing the different parts of the film and commenting on each of those individually. Deciding how good each thing is will help you come to a more accurate conclusion. For example, things like acting, special effects, cinematography, think about how good each of those are. Thanks Helpful 0 Not Helpful 0
You Might Also Like
↑ https://owl.purdue.edu/owl/subject_specific_writing/writing_in_literature/writing_about_film/terminology_and_starting_prompts.html
↑ https://www.spiritofbaraka.com/how-write-a-movie-review
↑ https://www.nyfa.edu/student-resources/9-tips-for-writing-a-film-review/
↑ https://en.oxforddictionaries.com/writing-help/top-tips-for-writing-a-review
↑ https://writingcenter.unc.edu/tips-and-tools/summary-using-it-wisely/
↑ https://twp.duke.edu/sites/twp.duke.edu/files/file-attachments/film-review-1.original.pdf
↑ https://www.dailywritingtips.com/7-tips-for-writing-a-film-review/
↑ https://owl.purdue.edu/owl/subject_specific_writing/writing_in_literature/writing_about_film/film_writing_sample_analysis.html
↑ https://learning.hccs.edu/faculty/onnyx.bei/dual-credit/movie-review-writing-guide
↑ https://writingcenter.unc.edu/tips-and-tools/conclusions/
↑ https://www.grammarly.com/blog/how-to-write-a-movie-review/
↑ https://gustavus.edu/writingcenter/handoutdocs/editing_proofreading.php
↑ https://writingcenter.unc.edu/tips-and-tools/editing-and-proofreading/
↑ https://edusson.com/blog/how-to-write-movie-review
About This Article
To write a movie review, start with a compelling fact or opinion to hook your readers, like "Despite a great performance by Tom Hanks, Forrest Gump never overcomes its weak plot." Then, elaborate on your opinion of the movie right off the bat so readers know where you stand. Once your opinion is clear, provide examples from the movie that prove your point, like specific scenes, dialogue, songs, or camera shots. To learn how to study a film closely before you write a review, scroll down! Did this summary help you? Yes No
Did this article help you?
Featured Articles
Trending Articles
Watch Articles
Terms of Use
Privacy Policy
Do Not Sell or Share My Info
Not Selling Info
wikiHow Tech Help Pro:
Level up your tech skills and stay ahead of the curve
BibGuru Blog
Be more productive in school
How to write a movie review [Updated 2023]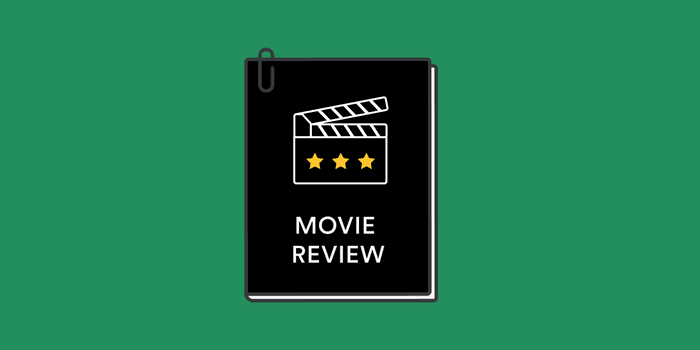 Writing a movie review is a great way to practice critical analysis skills. In this post, we explore what a movie review is, how to start a film review, and steps for writing and revising it.
What is a movie review?
A movie review is a concise evaluation of a film's content and formal elements (cinematography, sound, lighting, etc.). Also known as a film review, a movie review considers not just what a film means, but how it means. Essentially, when you write a film review, you are conducting a critical analysis or close reading of a movie.
How to write a movie review
To write a successful review about a movie, you need to evaluate a film's content, as well as its form. In this section, we break down these two components.
A film's content includes its plot (what it's about), characters, and setting. You'll need to determine the main plot points of the film and how the film's story works overall.
Are there parts that don't make sense? Are certain characters more important than others? What is the relationship between the movie's plot and its setting? A discussion of a film's content provides good context for an analysis of its form.
Form refers to all of the aesthetic and/or formal elements that make a story into a movie. You can break down form into several categories:
Cinematography : This element comprises all aspects of the movie that derive from the way a camera moves and works. You'll need to pay attention to elements like camera angles, distances between the camera and the subject, and types of shots (i.e. close-up, aerial, etc.).
Lighting : Films use lighting in various ways to communicate certain effects. For instance, noir films tend to utilize chiaroscuro lighting (deep contrasts between light and dark) to express a sense of secrecy or foreboding.
Sound : The way a film uses sound can vary considerably. Most movies have a soundtrack, sometimes with music composed specifically for the film. Some films play around with ambient sounds or use silence at key points to signify important moments. What is the relation of sound to the image in specific scenes or sequences? Do sounds link images? Does it ever become more important than the image?
Editing : The movies we watch online or in theaters have been heavily edited in order to achieve a particular flow. When you are preparing to write a movie review, pay close attention to elements like the length of shots, transitions between scenes, or any other items that were finalized after filming.
Costumes, Props, and Sets : Are the costumes and props believable in relation to the film's content and setting? Are costumes particularly elaborate or understated?
The important thing to remember when you are analyzing the formal elements of a movie is that every image, sound, movement, and object has meaning and has been planned. Your review needs to take into consideration how these elements work together with the film's storyline to create a whole experience.
Once you've considered both the content and form of the movie that you're reviewing, you can begin to evaluate the film as a whole. Is it a successful movie? Would you recommend it? Why or why not?
Step-by-step review writing tips
1. watch the movie.
The first time that you watch the movie, look for overarching themes or patterns, and establish what the film is primarily about. Take note of the main characters, as well as the setting.
2. Watch the movie again and take notes
Next, watch the movie again and take notes as you are doing so, keeping in mind the formal aspects discussed above. Write down anything that seems significant.
3. Evaluate the film's form and content
Using the categories described above, and any handouts or guides provided by your instructor, evaluate the film's formal elements along with its content. Are there elements of the movie that strike you as unfamiliar or perplexing? Are there elements that are repeated to emphasize a point or perception?
4. Write your review
A good movie review will contain:
an introductory paragraph that tells the reader what movie you're reviewing
a paragraph that summarizes the movie
several body paragraphs that explore significant formal elements and how they relate to the content
a concluding paragraph that discusses your overall reaction to the film and whether or not you would recommend it to others
5. Create citations
You'll need cite the film and any secondary sources that you consulted while writing. Use BibGuru's citation generator to instantly create accurate citations for movies, as well as articles, books, and websites.
You may also want to consult a guide on how to cite a film in MLA or another major citation style .
6. Revise and proofread
Once you've written your review, you should set aside some time to revise and proofread it before you turn it in.
Movie review checklist
You can use this checklist to ensure that you've considered all of the formal elements, as well as the content, of the film that you're reviewing:
🔲 Cinematography (camera moves and types of shots)
🔲 Lighting (natural vs. artificial light, contrasts between light and dark)
🔲 Sound (soundtrack, sound vs. silence, loud vs. soft sounds)
🔲 Editing (length of shots, transitions between scenes)
🔲 Costumes, props, and sets (believable vs. staged)
🔲 Content (plot, characters, setting)
Frequently Asked Questions about how to write a review about a movie
A movie review should contain a brief summary of the film, several paragraphs of analysis that focus on form and content, and a concluding paragraph that sums up your reaction.
Before you write anything, you need to watch the film at least once. Take notes as you're watching and pay attention to formal elements and patterns. Then, write your review. The final step is to revise your work before you turn it in.
The tone for a movie review should be critical, yet objective. The goal of most reviews is to persuade a reader to either see a film or not.
The best film reviews balance plot summary with critical analysis of significant formal elements. A reader should be able to decide if she wants to see the film after reading the review.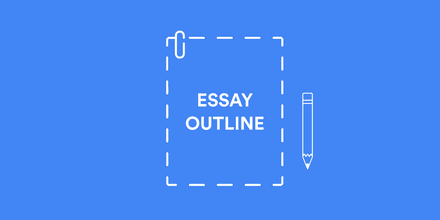 Make your life easier with our productivity and writing resources.
For students and teachers.
How to Write a Great Movie Review Like a Professional Critic
Moviemaking is an amazing and colorful world filled with magic, joy, and fantasy. The films have become an important part of our culture. We watch them, we discuss them, and we love them. And one more thing: we write movie reviews. Unfortunately, creating a high-quality review may seem a difficult task, especially for beginners.
We examine all aspects of writing great papers in our guideline on how to write a movie review: structure, preparatory work, purposes, stages, etc. The writing process can be exciting and easy if you have detailed and helpful instructions. Don't miss your chance to learn more about the mysterious world of film criticism!
What Is a Movie Review?
A movie review is a well-balanced synthesis of personal opinion about the film and critical analysis of its technical and thematic content. As a rule, the word limit of a movie review is about 1000 words. Although the text should not be very long, the preparatory work may take a few days. That is why you should not wait until the last minute to start working on your movie review.
The film review is classified as a creative review. It means that any film is considered as artwork, and you need to pursue both analytical and creative approaches while writing your review.
Their combination will allow you to create an exhaustive and persuasive paper. In order to produce a high-quality review for the chosen film, you should, in the first place, figure out how to write a good movie review. Our article includes all necessary information to help you learn more about writing film reviews.
The Main Purposes of Your Movie Review
The fundamental functions of a professional movie review can be expressed in four words: to inform, analyze, convince, and entertain. Let's take a closer look at each of these aspects.
Your top-priority task is to inform your readers about the content and the quality of the film. Without basic knowledge, it is impossible to decide whether you'd like to watch the movie or not. If you write only about technical elements without a word about the genre of the film or its cast, your review will not be informative enough. For example, imagine your reader has a soft spot for the movies featuring Ryan Reynolds and doesn't actually care about formal techniques. You may discourage him or her (more likely her) from watching the movie that she'd probably like if you omit mentioning Ryan Reynolds in your review and concentrate exclusively on the editing or plot.
If you are sure that the movie is great and worth watching, you have to be persuasive enough in order to convince your readers that your evaluation is correct. On the other hand, if you want to keep your readers out of wasting their time on bad movies, you also have to use your power of persuasion. The destiny of their leisure time is in your hands!
Sometimes, an inexperienced audience needs some instructions for the right way of watching a certain movie. A detailed analysis will help them to notice the most important film elements and not to look over the best scenes. Moreover, particular movies have a confusing plot with unexpected twists that need additional explanations.
Finally, your movie review should be exciting and catchy. Nobody would prefer reading a boring list of advantages and disadvantages without interesting facts and funny stories about the actors and shooting the film.
Now that you are already aware of the main purposes of the movie review, we can proceed to the next subpoint about the preparatory work.
How to Prepare for Writing a Movie Review
Before we explain bit by bit how to write a film review, it is necessary to tell more about the prewriting activities.
As mentioned above, the length of a movie review doesn't usually exceed the limit of 1000 words. Unfortunately, even a short film review requires thorough preparation that may last a couple of days.
First of all, you should choose the movie if your instructor doesn't assign it. Sometimes, the instructions only specify the genre or the thematic content of the film. In that case, try to find a renowned film that has been well received both by critics and the audience. As a result, chances are high that you'll enjoy the movie and write a good review.
Next step is to watch the film. Be ready for two or even three viewings, because it is almost impossible to notice all details on the first attempt. During the first viewing, you should immerse yourself in the atmosphere of the movie in order to get an overall impression. At that moment, don't worry about details and content; just go with the stream of the story. The second viewing requires much more attention than inspiration. Look closer at the specific aspects of editing, cinematography, acting, sound, etc. If the film touches on some events or issues that you don't know much about, provide research. You have to gather enough information, otherwise your opinion can't be considered as cogent and credible.
If you don't succeed at formulating a central claim for your review after two viewings, you should probably watch the movie for the third time or, at least, a few key scenes. Your task is to find a suitable way to connect the thematic and the technical content of the film in order to evaluate their combination.
You may also watch the movies created by the same director for a better understanding of his or her individual style. Since acting is the base of every film, you can also check out how actors portray other characters and decide if this particular role corresponds with their regular specialization.
Take notes about the breathtaking scenes, key moments, and impressive details. Your memos will serve you as a starting point for your review. You should also note verbatim some phrases of the main characters. They may serve as a great epigraph for your movie review.
You can't know everything about the film just from watching it. Investigate the background and, with a bit of patience and luck, you'll find a great number of interesting facts that can decorate your review and make it more attractive for readers. You should mention some details about the process of shooting, the difficulties faced by the production team, and other curiosities.
If the movie claimed prestigious awards, it would sound like an immaculate argument for cinephiles to watch it immediately. You shouldn't neglect the informative details, but don't get carried away! Remember that the review has to also include your personal opinion along with general information about the movie. Before writing your own movie review, you can read some professional reviews written by professional critics. You can find them on the websites of well-known newspapers or magazines like The Washington Post, The New Yorker, Rolling Stone, The New York Times, etc.
10 Questions to Ask Before Writing a Movie Review
Is this film part of a franchise? How does it suit the series?
Is the plot based on a novel, fantasy, or real-life events?
Did the writer manage to create a clear and captivating plot?
Is the rhythm of the movie dynamic or smooth? Are there too many needless details?
What is the target audience of the film? Is it G-rated, R-rated, or unrated?
Do movies on the same theme/topic that are worth mentioning in your review exist?
What sorts of shots does the cameraman use in the film? How do these techniques affect the overall impression?
Does the movie have an exclusively entertaining character or touch on serious issues?
Was the casting successful? Did all actors manage to portray their characters?
What is the general atmosphere of the movie? Is it tense/joyful/obscure?
If you answer all these questions, you'll get an approximate draft for your movie review. Of course, that is not enough. Now, we will continue our helpful guideline on how to write a movie review step by step.
How to Write a Great Movie Review Step by Step
Writing a film review is a complex and long process. The reasonable question here would be, "How do you write a movie review and avoid getting puzzled by all the details?" The easiest way to complete your paper is to break the writing process down into a few stages. This method allows for managing your time more accurately.
1. Begin with a catchy introduction.
Your introductory paragraph should include essential information about the movie: title, genre, director's name, and release date. You can also mention, if appropriate, the awards (the most prestigious ones), the budget and the box office (if they are impressive), and the cast members. In addition to the general information, it is necessary to include your thesis into the introduction. A compelling thesis is a starting point for the critical part of your review that goes beyond the elementary plot summary and description of the technical elements. The thesis may display different aspects such as:
the connection between the film's central idea and the current issues or events; the similarity between the plot and your personal experience; the interrelation between the thematic content of the film and its formal elements.
2. Don't put your evaluation into cold storage.
If your readers don't have much time to read the entire review, you can, at least, provide them with your evaluation at the beginning of the text. Don't reserve your personal opinion for the concluding paragraph. You are not a crime writer: lay your cards on the table in the first or the second paragraph.
3. Compose a brief plot summary.
Describe four or five major events but don't reveal the ending. Besides, avoid the "spoilers" by all means because your readers will hate you for destroying the suspense. If you still want to mention a significant turn, please, warn the readers about it.
4. Describe an overall impression.
The main purpose of the plot summary is to tell what the film is about. The description should inform the readers not about what you've seen but what you've felt. Mention the emotions and thoughts awakened by the concrete scenes, the most touching score, and the moments that pulled your heartstrings. Share your cinematic experience in order to make your review less formal and more personal.
5. Determine the purpose of the movie.
Answer the question, "Why was this film created?" Sometimes, you may find the response in the interviews with the members of the shooting team. In other cases, the purpose can be obvious thanks to the plot. If the movie has an entertaining characteristic, don't try to dig deeper to find some implied sense. Certain films are good because of their simplicity.
6. Add some details about filmmaking.
The analysis of the formal techniques is an indispensable part of any exhaustive movie review. Concentrate your attention on one or two elements that you consider to be the most significant for this particular film. Be careful with the specific terminology because your movie review shouldn't look like a crossword. Here are some aspects that you can describe:
This term includes everything that happens with cameras during the shooting. You can describe three main aspects of cinematography if you see them as important for comprehension of the film: camera movement, camera angles, and camera distances.
Although the sound affects the atmosphere of the movie as well as the visual elements, it is often underestimated. However, talented film score composers are highly praised in the movie-making world. Every sound in the film can be classified as diegetic and non-diegetic. Diegetic sound is like thunder, birdsong, barking, or conversations in the restaurant are the part of the narration. Non-diegetic sound is like off-screen commentaries or film scores that come from outside the universe of the film.
In a nutshell, the goal of editing is to create a smooth connection between all pieces of the film. The editor creates the "world of the story" in order to give the viewer a sense of space. The filmmakers use various methods to compose the integral reality of the movie: graphic similarities, eyeline match, establishing shots, etc.
This aspect is the most global because it includes literally everything that you see on the screen. Every landscape, actor's smile, and visual effect is a part of the mise-en-scène.
7. Look for the deep meaning.
A good movie is never superficial. There are always key phrases, symbolic things, and repeating elements that are significant for the deeper understanding of the film and, consequently, for your overarching review. Be attentive in order to unlock all secrets of filmmaking!
8. Provide the examples.
No review can sound trustworthy without examples. Phrases like "the acting is great" or "the sound is bad" don't inspire trust. Be more specific! For example, when you talk about the portrayal of a particular character, mention what exactly makes the actor relevant for this role: appearance, manner of speaking, facial expressions, etc.
9. Write a strong conclusion.
Remind your readers about the film elements that impressed you the most. Add some personal recommendations and specify for whom this film will be more interesting and why. Remember that your conclusion is the last chance to convince your readers, so do your best!
10. Edit and proofread your movie review.
Read your paper two or three times. Correct all the mistakes: word choice, grammar, style, spelling, typos, etc. Errors can spoil even the most professional review!
How to Write a Movie Review: Example Analyzed
In our opinion, the best way to explain how to write a movie review paper is to provide you with a particular movie review examples . Below, you'll find not only an excellent example of a review, but the comments written by one of our professionals who describes different elements of the movie review template and their functions.
Click the images to see their full size.
We hope that our guideline has given you a detailed and extensive response to the question, "how to write a great movie review?" We are always glad to provide you with helpful information about writing academic papers of any kind. Read our guidelines and improve your writing skills every day with our paper writing service !
Also, you can find a classification essay about movies on payforwriting.
Give your grades a boost
Original papers by high quality experts
Free preview and unlimited revisions
Flexible prices
Retirement Farewell Speech Example
Farewell Speech Example
Business Owner Farewell Speech Sample
Receiving a Twenty Year Service Award
Princeton Graduation Speech
Never Giving up on a Dream
Medical Student Graduation Speech
Semi-formal
Tribute Presentation Sample
Greenpeace Organization
Treatments of Autism Spectrum Disorder
Marketing Manager Speech Sample
Demographic Policy and Abortion in China
Causes of Teenage Drug Addiction
Positive Effects of Classical Music
Developing of Professional Skills of the Employees
College Psychologist Speech
How to Plan an International Trip Essay
Demonstrating a Marketing Plan for New Product Line
Destructive Effects of GMO on Children
Child Adoption Speech
Become a Volunteer
Why Videos Go Viral
Party Planning for Children's Birthday Parties
Modern Relationship Problems Presentation Sample
The Advantages of Jogging
Let's Become Vegetarians
Killing Routines
Fiction review
Non-fiction review, creative review, business letters, academic letters, personal letters, essay writing, business writing, creative writing, research papers, writing tips.
How to Write a Movie Review and Where to Get Help
The first thing you do after watching a movie is to go online and write a comment about it. Comments about movies are usually posted on social media profiles or public pages, review sites, blogs, among other platforms. You can make the process easier with tools available online.
Writing a movie review is a common assignment that students have to do in high school and college. Even though it may seem simple, movie reviews require time and proper organization. It's not just about writing what happens on the screen, the review goes deeper than that.
Movie Review Purpose
The main purpose of a movie review is to inform the reader about the film and its ideas. Seems simple, right? Reporting all events that happen and stating one's opinion about them is a common mistake that many students make. While movie review allows writers to express their opinions about some film or documentary, there is also the need for the unbiased and objective approach. An ideal review combines both.
The review determines whether someone will want to see the movie. Even if the professor (or teacher) assigned a specific title and film to review, one should act like this is the perfect opportunity to introduce the cinematography work to their lecturer. Always assume they haven't seen it before. As a result, it becomes easier to analyze events that happened on the screen.
Film review should be detailed enough to provide assistance in making an honest decision i.e. whether the reader wants to see it or if they'd like it. Why is this type of paper a common school assignment? Lecturers want to get more insight into a student's critical thinking skills and the ability to report event (one or more of them) in a manner that others understand easily.
In addition, they want to assess the way you analyze plot and characters. After all, movie reviews also involve the analysis of events that happened in a documentary or "regular" film. Reviews test writing and vocabulary skills, adapting to different genres and events they portray, and your capacity to sum up some major work and report it in a cohesive, logical, and interesting manner.
While reviews entail more responsibility than initially thought, students find them fun and with this guide, you will too.

How to Write a Good Movie Review
You have to write a movie review for school and now what? Where to start, how to make it look more "academic"? Today, we have the opportunity to use numerous tools to make every part of our lives easier, and movie review writing isn't the exception. Throughout this tutorial, you'll learn how to compose a report about some film and what tools to use to simplify the process.
Step-by-Step Guide to How to Write a Movie Review
Beginnings are always the hardest. This is the point where you set the pace and determine how to approach this assignment in the most efficient manner. Here are some useful tips to kick-start the movie review writing process:
Watch the movie or documentary twice and take notes of both major and minor events and characters. It's a mistake to rely on the power of your memory only, there's always something we overlook or forget
Carry out a thorough research . Watching the movie isn't enough, research is equally important. Look for details such as the name of filmmaker and his/her motivation to make that film or documentary work, locations, plot, characterization, historic events that served as an inspiration for the movie (if applicable). Basically, your research should serve to collect information that provides more depth to the review
Analyze the movie after you watching it . Don't start working on the review if you aren't sure you understand the film. Evaluate the movie from beginning to an end. Re-watch it, if necessary, if you find some parts confusing. Only when you understand events that happened on the screen will you find it easier to create the review
Draft an outline that you will follow to write the review in a concise and cohesive fashion
Include examples for claims you make about the movie. If the plot has holes, then mention an example of a situation or scene when that was evident. Also, if the character(s) is poorly developed or bad casting affected the movie quality, name examples too. Provide examples when commenting dialogues, locations, plot, everything. If you want the reader to agree with you, it's essential to back up your claims with evidence. You don't want to make it seem like you're praising or criticizing the movie without any reason whatsoever
Consider and comment a movie's originality and quality of scenes . Explain how the movie stands out or whether it just uses the same approach that worked for previous works in the industry
How to Organize Your Movie Review
Quality of your paper depends on the level of organization you implement. Never underestimate the importance of well-structured outline, regardless of the type of paper you have to write. Outlines help you focus on the subject and contribute to a logical flow.
In addition, getting things organized before you start writing is a great way to save time later on. Instead of trying to figure out what to include, you'll have a well-structured plan to follow. It's needless to mention you won't be too stressed out. Here's how to organize your movie review:
Introduction (with title, release date, background information)
Summary of the story
Analysis of the plot elements (rising action, climax)
Creative elements (dialogues, characters, use of colors, camera techniques, mood, tone, symbols, costumes or anything that contributes or takes away from the overall plot)
Opinion (supported with examples and facts from the story)
Conclusion (announcing whether the filmmaker was successful in his/her purpose, re-state your evidence, explain how the motion picture was helpful for providing a deeper understand of course topic)
Movie Review Elements
The title of the film/documentary – just because your headline features the name of the movie or documentary it doesn't mean should skip mentioning it in the text. Always name the feature you've watched in the introductory paragraph. This may seem like a stupid thing to point out, but it's one of the most common mistakes that students make
Summary – the whole point of the review is to summarize the documentary or movie for people who haven't watched it yet. To make this as effective as possible, always assume that your professor hasn't seen it either (as mentioned above). Why is this important? You won't leave out some important details thinking he/she watched it already so they won't bother. As a reviewer, your job is to explain what happened in the film and express whether the filmmaker failed or succeeded. Again, saying you liked or disliked it isn't a viable comment. Your opinion has to be supported by specific reasons and examples from the feature itself
Filmmaker – do a little research on the person who directed the piece. Is that person a controversial figure? Is he/she known for a political stance? Does the filmmaker have a significant background? Devote a paragraph or two to the person behind the movie and their other works in order to establish the significance of the film you are reviewing for the director's career
Significance to your class – How does the content of the documentary or film fit into your course topic? Is it important for historical accuracy? If you are watching the motion picture for history class, make note of over-dramatization. If the motion picture is based on the book you've analyzed in English class, you can mention similarities, differences, or some elements that film contains, but book doesn't and so on
Creative elements – filmmakers work hard to include creative elements into their motion pictures. How are these elements important to the plot and movie in general? For example, costumes can either enhance the movie or betray its intent. Colors can be vivid and lift the atmosphere or mood in the movie or they can be dull and make it seem depressing. Good sound effects enrich the viewing experience while bad ones only destroy everything. Moreover, camera movements and angles also add elements to the story. Take notes of symbols in the story, if any.
Actors – let's not forget the casting! Were the actors realistic? Did they portray the role of a specific character successfully? Did they have good acting skills? Do you believe that some particular actor was the right fit for the role?
Checklist / Outline for a Good Movie Review
Introduction (title, topic, release date, background information)
Accuracy of depiction
Use of sources in the documentary
Creative elements that enhance or tarnish the overall story (quality of script, visual design, performance, lighting, hair, and makeup, costume, set design, symbolism)
Your opinion
Mistakes to Avoid
Not focusing on the film – while connecting the plot to some specific historical event is a good idea (when applicable), strive to avoid writing about unnecessary details or introducing irrelevant information such as the history of cinematography or that particular genre, snacks, among other things
Inserting yourself – you're the one who's writing the review. The paper reflects your understanding and opinion of the motion picture you've seen and there is no need to write in first person all the time: I noticed this, I saw that I liked this, I disliked that
Failing to check facts about movie background and release date, director, casting etc.
Giving out your opinion without mentioning any reason why you think that way
Talking about irrelevancies
Writing a review without a structure
Writing generalities such as great acting, cool effects, a good movie, it was bad etc.
Writing a review without substance or analysis of the feature

Finished papers
Customer reviews

Movie Review Examples
The Hunger Games and the idea of dystopia
Mean Girls review: does it exploit stereotypes about high schools or it helps to undermine them?
The Martian review and its connection to Daniel Defoe's Robinson Crusoe
The Last Jedi review: all the reasons it's far from the original saga
Manchester by the sea and ideas of forgiveness and grief
Forrest Gump review
I am Sam review
Runaway Bride review and its role in modern understanding of marriage
Movie Review Help
Like other types of writing, movie reviews require patience and time. Being a student isn't the easiest task in the world and you don't have enough time to dedicate to one assignment only while neglecting others. There's no need to despair; you can use the internet to get much-needed assistance with this assignment. Here's how:
By Markers Expectations / Rubrics
Clear Organization – as stated above, the clear organization is vital for a well-structured movie review. You can use the Edusson website as a guide through this process via numerous posts about writing, self-help resources, and Essay Examples that serves as an excellent platform to sharpen writing skills and compose your paper.
RobotDon Essay Checker  platform proves to be handy when you complete the writing process and want to make sure it's unique, without fluff and wateriness, repetitive words and expressions.
Let's not fort that you can hire an essay writer  who will write a perfect review for you.
Use of Sources – just because it's movie review, it doesn't mean you should avoid using sources to support your claims. Sources are particularly important for reviews of documentaries or when you're trying to connect the review with some problem in society. Research requires more time than any other part of the process and you can easily hire a professional i.e. a helper who will do that for you
Opinion – a movie review is about the equilibrium of unbiased report and personal opinion. While it's okay to say what you think about the movie, you also have to approach certain aspects in an objective manner to help the reader get a better understanding of the motion picture. Finding the balance between subjective and objective writing can be frustrating, which is why professional service comes handy. All you have to do is to provide title, information, your opinion and a pro writer takes it from there
Essay Writing Service – there is no need to be stressed out because you have a ton of work to do when professional writer service can write movie review easily. Services like Edusson are used by students who can't keep up with constant demands in school or college, but they don't want to jeopardize their grades. With over 1000 writers, Edusson is a perfect assignment writing service . You have the full control of the project through set deadlines, choosing the writer for this task etc.
Essay Editing Service – sometimes students don't need help with the writing process, but they need someone to edit it. Don't ask your friends and family members to do it for you, hire professionals. Improve your paper. Raise your grades! Editors and proofreaders from Edusson correct grammar, spelling, syntax, punctuation mistakes, check the style, formatting, organization and other aspects of your work to boost its quality. You can also use RobotDon to edit an essay on your own.
Movie Review FAQ
Do I have to write a movie review in a certain formatting style? Everything depends on the instructions your teacher gives you. It often happens that a movie review can be free of academic formatting. But don't exclude the possibility that you will have to complete this paper in MLA or get task writing a paper in APA .
Can I copy an existing movie review? Well, of course, it is important to look at examples of other movie reviews to get to know the structure and ways of ideas expressing better. But if you copy a film review directly from the other source, your curator will detect plagiarism in it.
My major is not moviemaking. Why am I assigned to write a film report? Students are assigned movie report writing, first of all, to broaden their mind and evaluate the way they can analyze material and express their opinion. Don't feel confused if on the Psychology class your professor asks you to review a movie. It is a common practice for students who are completing their degree in various fields of study.
Will you just give me someone else's review?
No, not at all! Edusson stands out as the writing service with full transparency. All essays and other papers are written from scratch by professional writers with strong work ethic and desire to help their clients get better grades. The movie review you receive is 100% original, which you can check with RobotDon's plagiarism checker.
Will you send my review to someone else?
The answer is – no. Not only are the clients in control of the process, but author's rights are transferred to them the moment the review is done. Once the writing process is over, the review is yours and can never be sent to someone else.
What if I need more edits?
If you need edits or want some specific info to be added, our writers will be happy to make necessary revisions.
I need more help with movie review service, how can I contact you?
Our customer service is always available through 24/7 live chat feature.
Do you like movies? Who doesn't? Movie and documentary reviews give you a unique opportunity to improve your writing skills by combining school assignment with someone you really like. Although it's not that difficult to compose a review of a motion picture or some educational/informative feature, feel free to use all the available resources to get the most out of your assignment. Use the advantage of the internet to work on your review for major benefits such as:
Improve Your Paper
Practice makes everything better and the internet allows you to make it happen. For instance, Edusson acts as a perfect tutorial + professional writing service platform as it allows you to improve writing skills while getting assistance from professional writers and editors when necessary . The do-it-yourselfers benefit greatly from RobotDon, a cute little helper that analyzes the review and identifies mistakes you need to correct. The result of using these resources is a well-written movie review that meets or exceeds your lecturer's expectations.
Raise Your GPA (Grade)
Using multiple resources and platforms to your advantage can only be a good thing for your GPA. When you're a student, everything you do counts and contributes to GPA. It all comes down to learning how to make student life easier for you and one way to do that is to incorporate online tools into your assignments. Your professor will appreciate the effort and thanks to the improved writing skills, good grades are unavoidable.
Related posts:
How To Write A Good Compare And Contrast Essay: Topics, Examples And Step-by-step Guide
Writing a Personal Statement Essay for Volunteer Job
How To Write A Philosophy Paper On Education: Full Guide
Explaining Appeal to Ignorance Fallacy with Demonstrative Examples
Improve your writing with our guides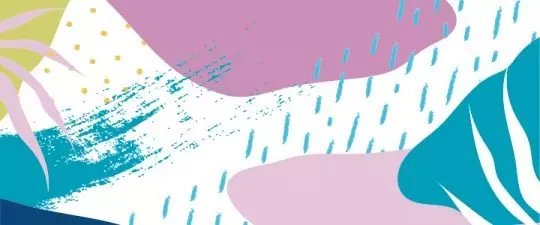 How to Write a Scholarship Essay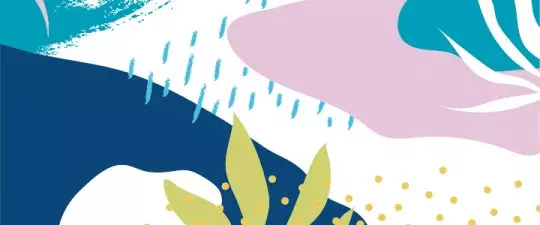 Definition Essay: The Complete Guide with Essay Topics and Examples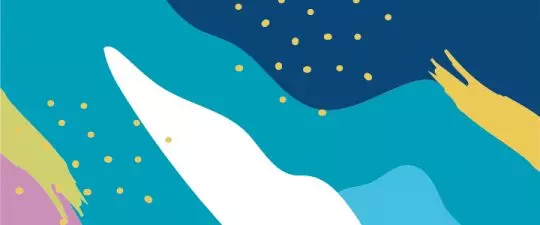 Critical Essay: The Complete Guide. Essay Topics, Examples and Outlines
Get 15% off your first order with edusson.
Connect with a professional writer within minutes by placing your first order. No matter the subject, difficulty, academic level or document type, our writers have the skills to complete it.
100% privacy. No spam ever.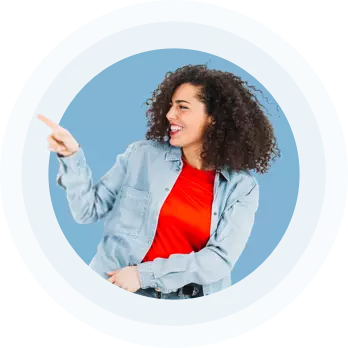 Quick Guide on How to Write a Movie Review Essay
What Is a Movie Review
The internet has revolutionized the realm of film criticism. No matter a movie's level of quality, it is always worth analyzing. Despite the growing number of individuals attempting to write about movies, few are successful. Most people do not provide insightful analysis, instead simply state how much they liked or disliked the film.
A movie criticism, usually composed by a professional in film studies, takes a comprehensive look at the film from a historical, social, political, or theoretical standpoint. This is unlike the opinion or suggestion given in a movie review, which is shorter and more concise.
A remarkable aspect of a good film review is that it doesn't just rate the movie but provides explicit views that form the critique's basis. This form of writing, like crafting essays, research papers, and term papers, should be insightful and draw the reader in quickly. It's important to discuss the reputation of the lead actors and directors and to write about what you expected and if they were met. The reviewer must explain a story's development without recalling major plot points and endings. The review must be concise, engaging, and should involve metaphors, specific words, analogies, etc.
Movie Review Purpose
Most film reviews are intended to guide readers in deciding whether to view, rent, or purchase the film. They should provide the necessary information to aid readers in deciding without divulging any fundamental details, such as the storyline or any surprises. This paper is common in schools because the lecturer wants to evaluate the student's ability to think critically and report the event easily for others to understand.
Movie reviews typically present a brief summary of the film's storyline. They provide readers with an overview of the characters, relationships, and scenarios but do not convey the complete narrative. Perusing the review should be different from seeing the movie. Nonetheless, feel free to highlight the essential moments or pivotal points that make the film worthwhile viewing.
Our college essay writing service has put together some advice on composing a movie review essay like a real critic, so let's explore the article further!
How to Write a Movie Review: Movie Review Outline
The structure is key when it comes to the quality of your paper. Don't neglect the power of a good outline, no matter what paper you're writing. Outlines help you stay on track and make sure your paper flows well.
Taking the time to arrange your ideas before starting to write is an effective way to save time further down the line. With a well-structured plan already in place, you won't have to worry about other elements. This will also make the writing process less stressful. Here is a guide on how to organize your movie review outline:
How Do You Start a Movie Review Essay: Introduction
The introductory paragraph is the first obvious step in crafting a movie review essay outline. Here, you want to quickly captivate the reader. Deliver your viewpoint instantly and make it unambiguous. Don't leave the audience wondering whether you enjoyed the film. Tell them right off the bat so you have time to justify your assessment throughout the remainder of the process.
In the introduction movie review should also describe your thesis. Develop the main concept for your essay that you can support using your perceptions of the movie's various aspects. The reader should be able to tell from this statement if you thought the film was fantastic, awful, or simply alright. By including a thesis statement, you may move your analysis beyond the plot synopsis phase into the movie critique category, which is considered a separate creative process.
Crafting Your Essay Movie Review Analysis
According to our research paper service , film analysis is similar to building a case. You're attempting to influence the reader to follow your recommendation to watch or disregard the film. So, you must ensure your essay movie review will be convincing. Giving instances that demonstrate the validity of your personal opinion is the only method to do this. If you find any dialogue in the movie that you think best exemplifies whether the work is strong or not, utilize quotes. This also applies to all of the movie's artistic decisions. But, just because a movie's narrative isn't strong or engaging doesn't indicate the rest of the film is worthless. Carefully highlight how some factors might undermine the movie in your explanation.
The movie's plot is only one component and shouldn't dominate the overall piece. The following are the important aspects to include in your movie review structure:
Cinematography - Cinematography covers much more than simply camera angles. It includes how the picture is lit, how it moves, appears, and what lenses are used. Here you can try the following analysis: 'Warm, gentle colors are used throughout the film, combined with soothing whites and grays, to simultaneously create and gradually tear away the characters' romantic sentiments for one another. There is a painting-like quality to each image.'
Editing - The editing is arguably the absolute star of what creates a good movie review example. It affects both the duration and the flow of a movie. Without effective editing, there would be uncomfortable gaps between pictures and many errors.
Costuming - The clothing the characters wear is called a costume, but there are a number of things to consider while evaluating movie costumes. You should be able to decide if the outfits suit the characters and the movie's atmosphere.
Casting and Acting - Finding the ideal performers to bring characters to life is the goal of casting. This sometimes entails seeing performers portray both familiar personas and figures who are entirely at odds with who they are. Casting, therefore, involves more than just finding talented performers. You can assess the acting in the following way: 'Even though he excels while on the go, his stoic behaviorism causes him to fall short of his co-star during calm scenes where he keeps a blank look on his face.'
Once you have finished analyzing the acting, directing, cinematography, setting, etc., wrap up with concise, stimulating wording to sustain readers' attention. Don't forget to provide a few examples to support your statements about the film.
Concluding Your Essay Movie Review
Finalize your review by coming full circle. Close the review by returning to your introductory fact or thesis. Give your readers a refresher on the movie's most intriguing aspects. It's important to remember that before choosing a movie, viewers check reviews. Finish with a statement indicating whether it is worthwhile for them to view. Be specific about who this movie will be more fascinating to and why in your suggestions. Remember that your ending is your last shot at influencing your audience, so use it wisely.
No matter the kind of movie review you have to complete, our professional specialists are willing to help you. Directly forward your needs to our research paper service and get it done quickly.
Need Help With MOVIE REVIEW WRITING?
No matter what type of movie review you want, our qualified specialists are ready to assist you.
Short Movie Review Form
If you are currently working on a new or old movie review, reading our suggestions should be sufficient to help you earn an A. So what if you'll be writing many reviews in the future? In this situation, we advise you to develop a uniform movie review template, which will enable you to save time and complete your upcoming projects successfully.
So, how to write a movie review template, you may ask? Well, our essay helper prepared a simple yet great movie review template you may use as a foundation for your own writing if you need some help getting started:
Example Papers
Once you know how to review a movie and learn the most valuable tips to handle this assignment, it is time to look at some movie review examples to get you on the right track.
Check out the following pieces to see which of these movie review essay examples you might want to keep at hand when working on your own assignment:
FAQs on Writing an Essay Movie Review
Here are the most frequently asked questions on how to write a movie review. We provided extra details on movie analysis to simplify writing film reviews.
What are the 6 Important Things to Include in a Film Review?
The following six elements should be present in any film review:
A plot summary - Here, you should provide the movie title, its release date, the key members of the cast, the filmmaker or producer, and its subject matter.
Your original impression - Here, you should discuss your initial impressions before seeing the movie and contrast them with how you felt afterward.
Commentary on the acting - As was previously said, you can evaluate the actors' onscreen performance in the specific movie here. You can also talk about how it stacks up against the movies the actors have appeared in.
Analysis of technical elements - You can describe camera methods, lighting, color, editing, sound, and audio, among other things.
An evaluation of the film's overall success -Here, you should evaluate if the movie accomplished its goals, whether the messages it was intended to convey were clearly understood, or whether they were lost in translation.
Your final recommendation - This summarizes both the critic's last observation and the film's overall message or what we may learn from it. Finally, you should inform the reader if they should watch the movie and what aspects they may or may not enjoy.
How Long Should a Movie Review Be?
Generally, film reviews range from 600 to 1200 words, though there is no particular format that must be followed. Yet, usually, a movie review format includes the following:
Introduction
Plot Summary
Description
Conclusion/Evaluation
Before starting your movie review writing, do a lot of research. You might want to spend some time familiarizing yourself with the director's, writer's, or actor's body of work before watching the movie, which will take you longer than creating the narrative.
What are the 5 C's in Film?
One may argue that the five C's of cinematography, as described by Joseph V. Mascelli, are fundamental ideas necessary to create a movie. To guarantee the finest possible quality, every idea must be carefully taken into account when creating, filming, and editing a movie.
Camera Angles - A scene may be set up for viewers to follow by strategically placing the camera and using visual clues to show how actors relate to one another, their surroundings, and the actions on the screen.
Continuity - A realistic visual experience is made possible by fluid internal logic. On the other hand, viewers will struggle to follow the plot if scenes are inconsistent graphically. Moreover, continuity errors can destroy a scene's emotional resonance.
Cutting - Sensible trimming may advance the story when it is meticulously planned, with insight and forethought. It is important to connect each shot in a scene and the scenes themselves so that their overall impact, rather than just their separate elements, elicits the intended emotions from the spectator.
Close-ups - The addition of close-ups may significantly alter a scenario. Viewers can be encouraged to feel intense feelings together with the characters on screen, even without language.
Composition - Lighting, color, space, mood, and tone are some of the components that make up a cinematic scene. This is particularly intriguing because the composition may draw attention to a movie's topic and represent the cinematography style of both the filmmaker and the cinematographer.
Helpful Tips on Writing Movie Reviews
Here are some extra helpful tips to keep in mind when unsure how to write a movie review essay:
Add Your Own Personal Feel to Your Movie Critique - You might not have much spare time for your pastime of reviewing. You won't be able to write a movie review, though, if you just wing it without reading what others have said. Make a note of the things that intrigued you, alarmed you, made you uncomfortable, or caused you to pause and consider something, and then use that list as the basis for your research.
Develop a Distinctive Writing Style - Have an idol—it's good for you. You must be careful not to just paraphrase and duplicate what they say without adding your own original viewpoint. Instead, in order to stand out from the throng, you must discover your own voice. When writing movie reviews, you should also have a distinct writing style.
Include Extensive Information -Mention the film's photographer, special effects designer, and director. Your review might be significantly impacted by this. Then you may list all the memorable movie moments that also stuck with you.
Voice Your Views and Back Up Your Criticism - Give your own assessment of the film. Make sure you have evidence to support your criticisms. Use the movie's details that most shocked or humiliated you. Review genuine information rather than merely expressing your opinions without supporting details.
Final Thoughts
Composing a good movie review essay sample is easy if you follow this article's main steps and techniques. Furthermore, we strongly believe that this guide will assist you in achieving remarkable outcomes and ease your writing process. The staff at EssayPro is always available to provide a helping hand if you need a little additional push with movie review examples or even if it's simply coming up with a catchy essay title .
Order an essay and await excellent results! Contact our expert writers and ask them to ' write my essay for me ' – and they will ensure your academic success!
Do You Require a Skilled Professional Writer?
Our writers take extra measures to make sure that your essay is created precisely in accordance with your specifications.
Related Articles
How to Write a Movie Review: Useful Tips
How to Write a Movie Review for College or Publishing House
How to Write a Film Review: 8 Important Steps to Succeed
1. Watch the movie at least once and make notes
2. Gather the main facts about the movie (do the research)
3. Express your opinions & provide support to your criticism
4. Mind your audience
5. Avoid spoilers
6. Rate the actors and the story
7. Rate the actors, the story, and technical details
8. Proofread and edit
7 Common Mistakes to Avoid
How to write a movie review for college or professional purposes, example of formal & informal discussions.
"The most expected movie release of 2009 is «Avatar» by James Cameron, the producer and director of «Terminator» and «Titanic». The picture managed to achieve the same level of production as the movies listed above and has introduced much innovations to the science-fiction genre."
It sounds like a good introduction, doesn't it? A perfect introduction and successful topic choice is half the battle a student should "win" to learn how to write a movie review. So, want to know how to write a film review to obtain the highest teacher's/editor's appreciation? So, want to know how to write an essay ? The article was designed to help both college students and journalists to create the top-quality papers on the art of cinema and cinematography.
Once you finish reading, think whether you demand an extra help with your homework. If you do, please, feel free to turn to an expert academic writing company - a smart and quick solution to your college writing assignments, including the question - "how to write a film review?"
These tips shared by experts help students and journalist around the world:
1. Watch the movie at least once and make notes 
We suggest watching the movie at least once but it would be great if you can watch it for 2 times. Take notes during the process. The notes must contain a description of the characters and the most interesting moments from the movie.
2. Gather the main facts about the movie (do the research) 
Gather more valuable information with the help of research. The additional information includes the details on film genre, title, year, director/producer, the name of the lead actors, theme, settings, plot development, character analysis, etc. 
3. Express your opinions & provide support to your criticism 
Provide your own opinion about the movie. Make sure you have backed up your critics with support. Use details from the movie that surprised/embarrassed you the most. Base your review on real facts but not just write your thoughts without evidence. 
4. Mind your audience 
Define your readers to understand which elements of the movie they will want to be highlighted in your review. Make sure your style of writing fits your audience's age category. For example, in traditional publications, you should sound more fair and calm, but if your main audience is fangirls and fanboys, you can take the gloves off!
5. Avoid spoilers 
Of course, you can tell the plot to your readers but do not write spoilers! It's unprofessionally to do because people wouldn't feel like they would want to watch the movie. Good advice here is to keep your audience interested but not to cross the line with spoilers. Remember that after reading your exciting review, people will be interested in watching the movie.
6. Rate the actors and the story 
Write if the actors meet the expectations of the plot and the whole story? If their play was really exciting and they showed real characters? If not, is it because they played badly or maybe something is wrong with a script? Or maybe it's a director's mistake? Answer these questions to rate the movie actors and define if the plot is really interesting to watch the whole movie.
7. Rate the actors, the story, and technical details 
Evaluate the technical details of the movie, including lighting, editing, sound, and other things. Do they help to make the movie more interesting? Analyze if the music fits the movie. Are there some scenes that seem not professional? Remember you shouldn't be a professional movie critic who is familiar with jargon to write your thoughts about these simple but important elements.  
8. Proofread and edit 
When you have finished writing, don't forget to edit your document. Make sure you have written the actors' and director's names correctly. Check out if your work has any grammar mistakes and correct them accurately. Use this checklist to make sure your review looks perfectly:
It contains no spoilers
It is written in a proper format
It's original
It contains no mistakes and misspells
It fits the given requirements
Take a look at the most common mistakes people make when they do not understand how to write movie reviews and do the opposite to each step to succeed!
It is important to memorize these common pitfalls if you have a strong desire to review a film the way it will be worth of the readers' attention!
Forgetting to focus on the movie. It does not make sense to describe the history of art, specific genre's features, snacks, and things, which do not relate to the plot directly.
Stressing the "I." Avoid using the 1st person in every paragraph/every sentence – the review will sound more objective and persuasive if the student switches to the 3rd person. Reflect personal impressions from the movie with the limited 1st person voice. Support every personal argument with the credible evidence found in the official sources shared by the famous authors .
Ignoring formatting rules. Academic assignment results in F without being formatted according to the accepted academic writing standards. Insert in-text direct/indirect quotes; cite them in the required referencing style and prepare a Bibliography list on the last page.
Failing to check the facts. If the student does not have enough time or patience to find corresponding evidence, the facts on the movie's background (release date, producer, cast) will be false. Keep silent if you are not confident.
Sharing the thoughts the author cannot support with the meaningful reasons/retrieved facts/statistics/evidence.
Including the irrelevancies.
P reventing the review from being A+ due to the absence of a logical structure (developing an essay's outline may help to avoid this problem).
How to write a movie review to make the target reading audience trust the author's view on the recently released piece of art? The assignment develops many essential skills. Students have an opportunity to:
Enrich vocabulary
Improve critical thinking & analysis
Develop attention to details
Obtain necessary research skills
Increase their knowledge of cinema
Understand how to write a film review for college to use this knowledge further in their lives
The process of working on a movie review seems easy in contrast to developing a research paper or coursework. Some challenges still exist. One of them is the need to re-watch the film minimum two times to capture the significant details the student has not noticed before. The author should support the arguments with the credible evidence. It means there is no way to avoid the research procedure like the students do when preparing a reflection essay.
We will list the tips & tricks every professional journalist or student must keep in mind during the process of observing certain movie or group of videos.
It is impossible to explain how to write a film review without providing several recommendations and tips shared by the expert journalists.
People watch a movie at home, in the theatre, and other places with Internet access. The process of discussing a film with friends or family members is exciting because it does not require special formatting , voice, and perfect grammar. What if you should summarize a film for your English class? If you want to understand how to write a movie review as part of the college homework assignment, it is important to realize the difference between oral & informal and writing & formal communication. Have a look at the examples :
A formal reply to the question on "Avatar" would look this way: "The special effects and 3D technologies intensify the impression of Cameron's spectacular space world compared to Earth, a gloomy, surly planet. The plot of the film is fast-moving. It has several funny episodes."
In your conversation with friends/family members, the reply to the prompt might sound like, "The movie was awesome, and I enjoyed the world of aliens more than ours."
How to write a film review using official language? Try to keep in mind some principles of creating a great response to the movie.
How to write a critical film review? The last thing to add is the author should be aware of the argumentative paper principles if he/she wants to persuade the reader. The information in this article may be insufficient. If you lack time or skills, try another option. Contact experienced online authors & editors to get fast, qualified help with any homework assignment in the world!
Search form
Film review.
Look at the film review and do the exercises to improve your writing skills.
Instructions
Do the preparation exercise first. Then do the other exercises.
Preparation
Check your understanding: multiple choice
Check your understanding: grouping, worksheets and downloads.
What's your favourite film? Why do you like it?
Sign up to our newsletter for LearnEnglish Teens
We will process your data to send you our newsletter and updates based on your consent. You can unsubscribe at any time by clicking the "unsubscribe" link at the bottom of every email. Read our privacy policy for more information.