Skip to content.
Jump to Page Footer.
Upcoming webinar: Startup Expansion: Pricing Strategies for Global Markets
Join us for an engaging, knowledgeable session on mastering the art of pricing in international markets.
Case study: Dell—Distribution and supply chain innovation
Read the highlights
Cutting out the middleman can work very well.
Forgoing the retail route can increase customer value.
Re-examine & improve efficiency for process/operations.
Use sales data and customer feedback to get ahead of the curve.
In 1983, 18-year-old Michael Dell left college to work full-time for the company he founded as a freshman, providing hard-drive upgrades to corporate customers. In a year's time, Dell's venture had $6 million in annual sales. In 1985, Dell changed his strategy to begin offering built-to-order computers. That year, the company generated $70 million in sales. Five years later, revenues had climbed to $500 million, and by the end of 2000, Dell's revenues had topped an astounding $25 billion. The meteoric rise of Dell Computers was largely due to innovations in supply chain and manufacturing, but also due to the implementation of a novel distribution strategy. By carefully analyzing and making strategic changes in the personal computer value chain, and by seizing on emerging market trends, Dell Inc. grew to dominate the PC market in less time than it takes many companies to launch their first product.
No more middleman: Dell started out as a direct seller, first using a mail-order system, and then taking advantage of the Internet to develop an online sales platform. Well before use of the Internet went mainstream, Dell had begun integrating online order status updates and technical support into their customer-facing operations. By 1997, Dell's Internet sales had reached an average of $4 million per day . While most other PCs were sold preconfigured and pre-assembled in retail stores, Dell offered superior customer choice in system configuration at a deeply discounted price, due to the cost-savings associated with cutting out the retail middleman. This move away from the traditional distribution model for PC sales played a large role in Dell's formidable early growth. Additionally, an important side-benefit of the Internet-based direct sales model was that it generated a wealth of market data the company used to efficiently forecast demand trends and carry out effective segmentation strategies. This data drove the company's product development efforts and allowed Dell to profit from information on the value drivers in each of its key customer segments.
Virtual integration: On the manufacturing side, the company pursued an aggressive strategy of "virtual integration." Dell required a highly reliable supply of top-quality PC components, but management did not want to integrate backward to become its own parts manufacturer. Instead, the company sought to develop long-term relationships with select, name-brand PC component manufacturers. Dell also required its key suppliers to establish inventory hubs near its own assembly plants. This allowed the company to communicate with supplier inventory hubs in real time for the delivery of a precise number of required components on short notice. This "just-in-time," low-inventory strategy reduced the time it took for Dell to bring new PC models to market and resulted in significant cost advantages over the traditional stored-inventory method. This was particularly powerful in a market where old inventory quickly fell into obsolescence. Dell openly shared its production schedules, sales forecasts and plans for new products with its suppliers. This strategic closeness with supplier partners allowed Dell to reap the benefits of vertical integration, without requiring the company to invest billions setting up its own manufacturing operations in-house.
Innovation on the assembly floor: In 1997, Dell reorganized its assembly processes. Rather than having long assembly lines with each worker repeatedly performing a single task, Dell instituted "manufacturing cells." These "cells" grouped workers together around a workstation where they assembled entire PCs according to customer specifications. Cell manufacturing doubled the company's manufacturing productivity per square foot of assembly space, and reduced assembly times by 75%. Dell combined operational and process innovation with a revolutionary distribution model to generate tremendous cost-savings and unprecedented customer value in the PC market. The following are some key lessons from the story of Dell's incredible rise:
1. Disintermediation (cutting out the middleman): Deleting a player in the distribution chain is a risky move, but can result in a substantial reduction in operating costs and dramatically improved margins. Some companies that have surged ahead after they eliminated an element in the traditional industry distribution chain include:
Expedia (the online travel site that can beat the rates of almost any travel agency, while giving customers more choice and more detailed information on their vacation destination)
ModCloth (a trendy virtual boutique with no bricks-and-mortar retail outlets to drive up costs)
PropertyGuys.com (offers a DIY kit for homeowners who want to sell their houses themselves)
iTunes (an online music purchasing platform that won't have you sifting through a jumble of jewel cases at your local HMV)
Amazon.com (an online sales platform that allows small-scale buyers and sellers to access a broad audience without the need for an expensive storefront or a custom website)
Netflix (the no-late-fees online video rental company that will ship your chosen video rentals right to your door)
2. Enhancing customer value: Forgoing the retail route allowed Dell to simultaneously improve margins while offering consumers a better price on their PCs. This move also gave customers a chance to configure PCs according to their specific computing needs. The dramatic improvement in customer value that resulted from Dell's unique distribution strategy propelled the company to a leading market position.
3. Process and operations innovation: Michael Dell recognized that "the way things had always been done" wasn't the best or most efficient way to run things at his company. There are countless examples where someone took a new look at a company process and realized that there was a much better way to get things done. It is always worth re-examining process-based work to see if a change could improve efficiency. This is equally true whether you're a company of five or 500.
4. Let data do the driving: Harnessing the easily accessible sales and customer feedback data that resulted from online sales allowed Dell to stay ahead of the demand curve in the rapidly evolving PC market. Similarly, sales and feedback data were helpful in discovering new ways to enhance customer value in each of Dell's key customer segments. Whether your company is large or small, it is essential to keep tabs on metrics that could reveal emerging trends, changing attitudes, and other important opportunities for your company.
See additional learning materials for distribution .
Summary: Dell combined operational and process innovation with a revolutionary distribution model to generate tremendous cost-savings and unprecedented customer value in the PC market.
Read next: customer discovery: identifying effective distribution channels for your startup.
Strickland, T. (1999). Strategic Management, Concepts and Cases . McGraw Hill College Division: New York.
Should startups build distribution channels or sell products directly?
Customer discovery: identifying effective distribution channels for your startup, sign up for our monthly startup resources newsletter about building high-growth companies..
You may unsubscribe at any time. To find out more, please visit our Privacy Policy .
Dell EMC | Client Case Study
Better presentation skills help technical consultants add more value to clients' businesses, requirement.
Dell EMC is a major provider of digital infrastructure to the many of the world's leading companies. It is the world's largest privately owned technology company and is a technology leader in 20 Gartner Magic Quadrants.
Sales representatives working in the UK consulting arm of Dell EMC wanted more technical assistance to help them close more business. The business leaders decided to focus on improving the presentation skills of their younger IT consultants. The intent was to improve their overall skill levels and give their careers a boost, in addition to providing their sales colleagues with the addition help they sought.
" It will change the way you work – paradigm shift in your mind in a very practical way "
Active Presence ran several two-day presenting skills workshops. Each workshop had a maximum of 10 delegates. The workshops were run by Chris Davidson who worked in IT for more than 20 years, prior to establishing Active Presence. Using his IT experience, Chris was able to communicate with the young consultants in their familiar 'geek-speak' and help them isolate the important points and focus on creating simple messages.
All the delegates spent a lot of time on stage, presenting to their colleagues and being simultaneously coached by Chris. All these performances were recorded to video and following the workshop were edited and uploaded to the Active Presence learning management system. This meant that delegates could focus on the coaching experience and not worry about making notes at the same time. It also meant that they had a record of the experience they could view from their desk, if they needed a reminder of key learning points.
The workshop covered key presentation creation techniques in addition to stage craft and delivery skills.
The consulting division boosted its revenues with the additional pre-sales help of newly trained consultants.
The programme was considered so successful it was repeated a total of four times.
Many of the consultants remain close followers of Active Presence social media and blog posts.
www.emc.com

Dell Business Case Study
Research paper (undergraduate), 2006, 13 pages, grade: 1.0, m.b.a. nihat canak (author), index of contents, 1 michael dell, 2 dell's strategy.
3 SWOT Analysis
4 Competitors
5 Competitive Strategy
6 Financial Performance
7 Chances and Prospects for Continued Growth in Revenues and Earnings
Bibliography
Michael Dell founded Dell Computer in 1984. At the time he was only 19 years old, and in his first year of studies at the University of Texas in Austin. Michael Dell had a simple but powerful vision: that personal computers could be built to order and sold directly to customers. This followed from his belief that the PC, made up of little more than software from Microsoft and chips from Intel, was rapidly becoming a commodity product. Dell's new approach to the PC business had two advantages: (1) bypassing distributors and retail dealers reduced marketing and sales costs by eliminating the markups of resellers, and (2) building to order greatly reduced the costs and risks associated with carrying large volumes of both and finished goods. Michael Dell started his company with only US$ 1,000 of capital. DellComputer experienced its share of difficulties in the first few years, to the point where some family members and friends wondered whether it had been wise for Michael to drop out of university. Several times it had to refine its strategy even as it was implementing it. The company started off by using the direct sales model for upgraded versions of IBM-compatible PCs. However, within a year it was selling its own brands of PCs. Most of Dell's customers in the 1980s were hobbyists and experienced PC consumers.
Not surprisingly, Dell Computer was an early and enthusiastic convert to the Internet. It gained a first-mover advantage by setting up its first Web site in 1994, a year in which its total revenues were US$ 3.5 billion. By 1998, its Internet sales accounted for more than half of the firm's total revenues, which by then had surged to more than US$ 20 billion. At that point, Michael Dell had joined Bill Gates of Microsoft and Larry Ellison of Oracle among those who had become high-technology billionaires after dropping out of university. Michael Dell believes that his biggest challenge now is to have his company's direct business model as widely accepted outside the United States as it is across Dell's home market. He sees a need for aggressive marketing activities to develop customer trust and some modification of the basic model to account for institutional weaknesses and cultural differences in places like China and India.
Michael Dell does not seem to be particularly concerned about the efforts of competitors to duplicate his build-to-order business model: He is quoted as saying "The competition started copying us seven years ago. That's when we were a $1 billion business.
Now we're doing $35 billion a year. And they haven't made much progress to be honest with you. The learning curve for them is difficult. It's like going from baseball to soccer...We're more challenged by new technologies on the market, some new computing model, something we haven't anticipated."
Michael Dell is spending a lot of his time these days thinking about Asia. He recognizes that the large developing economies in Asia (such as China, India and Indonesia) offer the greatest IT market potential in the 21st century. Remarkably, Dell has acknowledged that he respects the Legend Group in China more than any other current or potential rival.
Michael Dell put conviction behind his vision, and led Dell Corporation for 22 years, the longest tenure in the computer industry, driving revenue growth from $6 million to $55 billion. He envisioned an opportunity in the Direct Model, an unprecedented idea in the PC industry, and finely orchestrated its execution superbly. Even before the Internet was hot, he could see how this perfectly fitted into the overall strategy, and capitalised it. Michael Dell, the one of the youngest CEO of a Fortune 500 company, has been honoured for his visionary leadership many times, and he has been invited to the US President's Council for Science & Technology [1] .
Dell's strategy, the Direct Model, was based on a simple concept - that by selling computer systems directly to customers, Dell could understand their needs and efficiently provide the most effective solution. Eliminating the retailer helped save costs as well as eliminate pipeline inventories, making it possible to provide customers with richly configured systems with the latest technology. As products fell into the commodity phase of their lifecycle, Dell could still make a profit despite wafer thin margins. Dell's next strategy was to reach out into the market and identify the next high margin product that could be driven to scale with lower priced products, using its Direct Model. Whilst Dell's Direct Model is simple to understand in concept, it is difficult to achieve in practice. Dell realised it by synchronising global value chain activities through alignment of processes, technology and organisational elements.
Sales - Trained people took calls from customers to guide them in configuring the required system. Now, Dell automated this task by providing on-line configuration through Internet.
Production - Dell paid attention to the factory layout, and created production cells that were designed to handle custom configurations efficiently, and provided electronic bar-coding and other shopfloor systems that provided information and could track every stage of production.
Procurement - Dell turned to strategic sourcing, reducing the number of suppliers from 200 to 25, and got them to locate warehouses within 15 minutes distance from Dell factories to achieve JIT supplies.
Outbound Logistics - Shipping was contracted out to multiple forwarders globally, and Dell used their IT systems to track the consignments until these were delivered to the customers.
Service - Dell could resolve most of the complaints either through the service call centre or through the website, and fewer than 20% of calls required a technical support person to be despatched to the site. As Dell realised the competency gaps in creating their own service teams, they outsourced the on-site technical support to large professional services companies.
The Direct Model allowed Dell to sell richer configured systems and achieve a higher ARU (Average Revenue per Unit). Also Dell was continuosly able to reduce inventory levels and achieved 4 days of inventory in the entire system. The operating costs were about 10% for Dell compared to 20%-25% for competitors. The implication was that even when gross margins fell from 50% to 25% on PCs, Dell could still grow profitably. Dell's revenue growth from its inception to date, even in the worst years, is the ultimate indication of the success of their unprecedented strategy and relentless execution driven by strong discipline and leadership [2] .
[1] Martinsons, Maris G.: Explaining Dell's Success from a Strategic Management Perspective, 2005 Bellevue
[2] Atos Origin: The Strategy Trap, 2005 Paris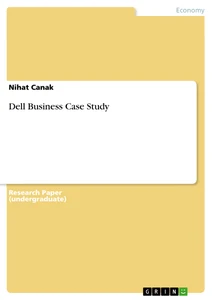 Similar texts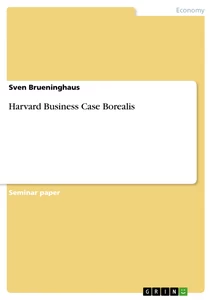 Harvard Business Case Borealis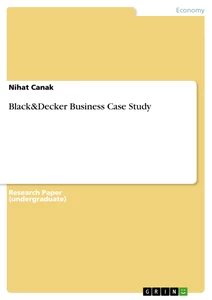 Black&Decker Business Case Study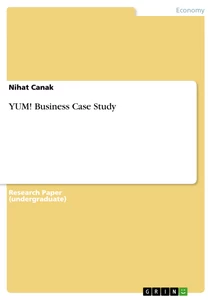 YUM! Business Case Study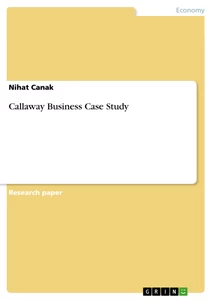 Callaway Business Case Study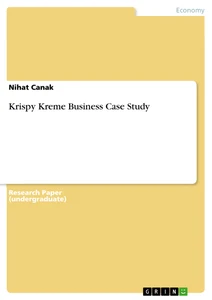 Krispy Kreme Business Case Study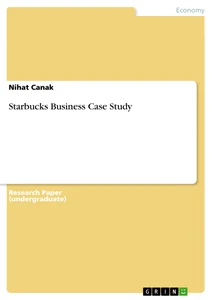 Starbucks Business Case Study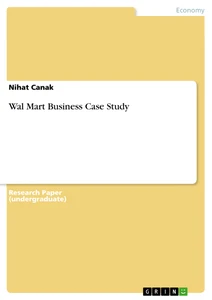 Wal Mart Business Case Study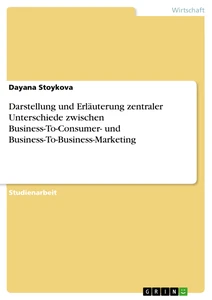 Darstellung und Erläuterung zentraler...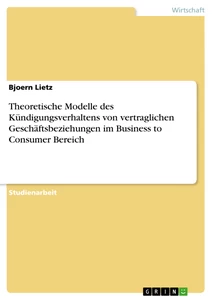 Theoretische Modelle des Kündigungsve...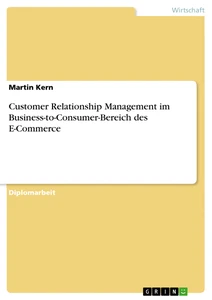 Customer Relationship Management im B...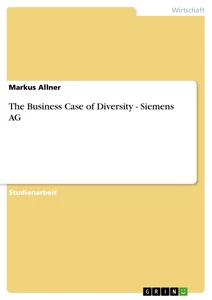 The Business Case of Diversity - Siem...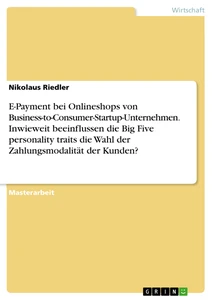 E-Payment bei Onlineshops von Busines...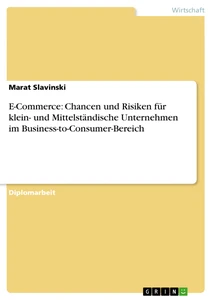 E-Commerce: Chancen und Risiken für k...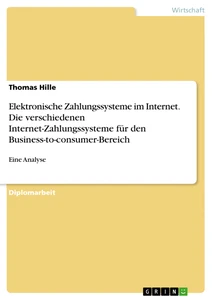 Elektronische Zahlungssysteme im Inte...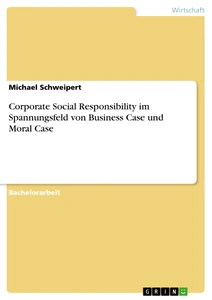 Corporate Social Responsibility im Sp...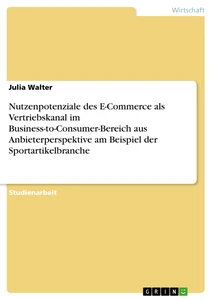 Nutzenpotenziale des E-Commerce als V...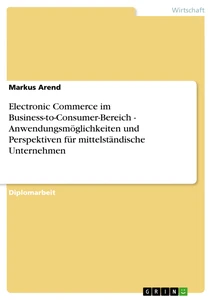 Electronic Commerce im Business-to-Co...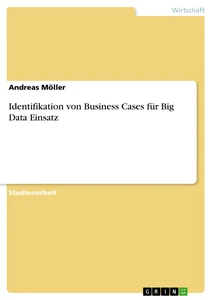 Identifikation von Business Cases für...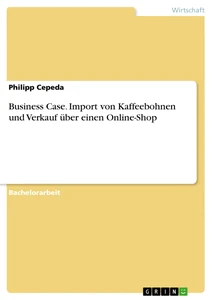 Business Case. Import von Kaffeebohne...
Upload papers
Your term paper / thesis:
- Publication as eBook and book - High royalties for the sales - Completely free - with ISBN - It only takes five minutes - Every paper finds readers
Publish now - it's free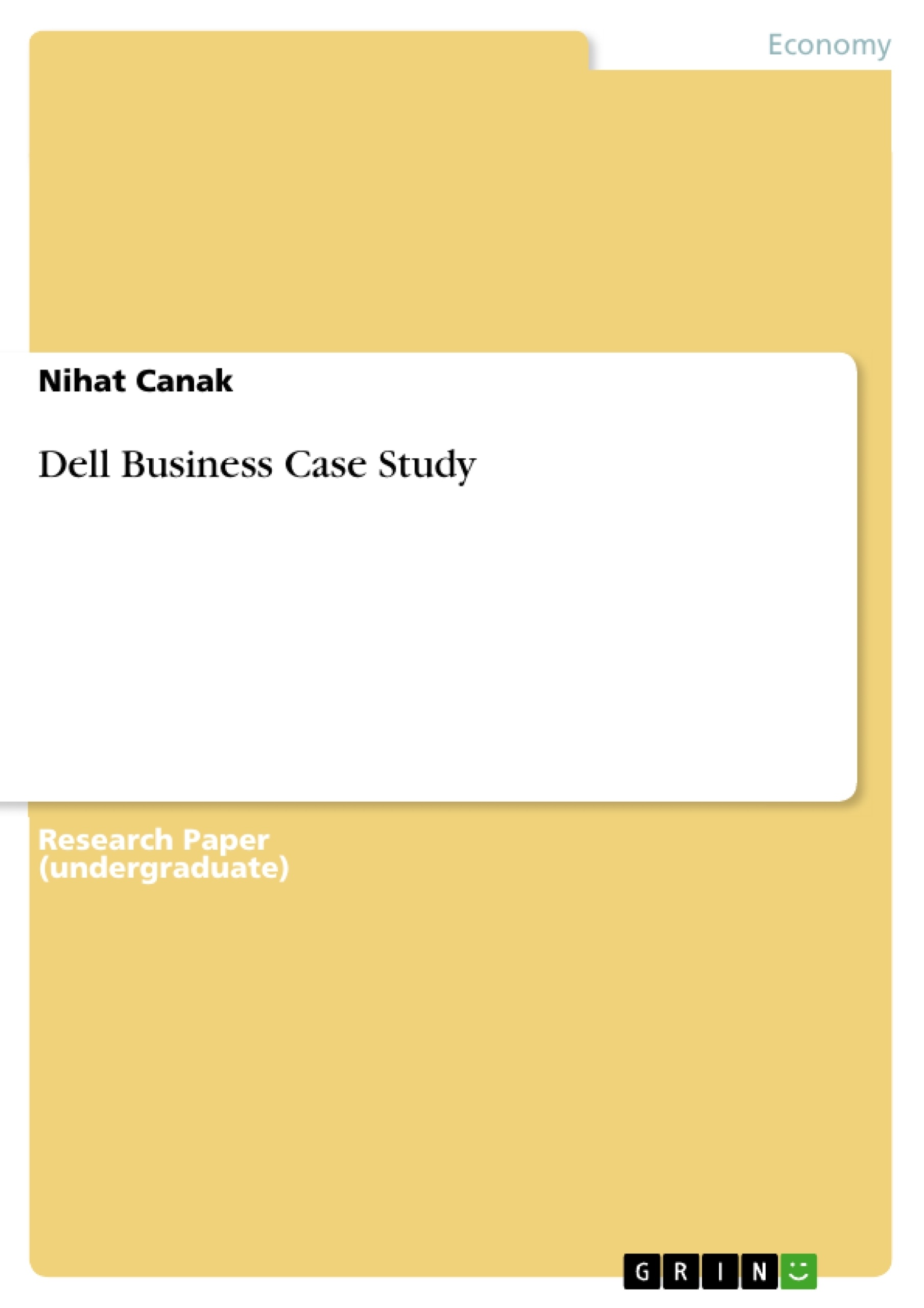 Dell Case Study
Recommended
More Related Content
What's hot.
What's hot ( 20 )
Similar to Dell Case Study
Similar to Dell Case Study ( 20 )
More from Raminder Pal Singh
More from Raminder Pal Singh ( 9 )
Recently uploaded
Recently uploaded ( 20 )
1. DELL CASE STUDY SUBMITTED TO: SUBMITTED BY: Mr. Supratik Ghatak RAMINDER PAL SINGH 12030141033
2. INTRODUCTION Dell was founded in 1984 by Michael Dell, the computer industry's longest-tenured chief executive officer, on a simple concept: that by selling computer systems directly to customers, Dell could best understand their needs and efficiently provide the most effective computing solutions to meet those needs. This direct business model eliminates retailers that add unnecessary time and cost, or can diminish Dell's understanding of customer expectations. The direct model allows the company to build every system to order and offer customers powerful, richly-configured systems at competitive prices. Dell also introduces the latest relevant technology much more quickly than companies with slow- moving, indirect distribution channels, turning over inventory every three days on average.
3. HISTORY OF DELL • Dell grew through the 1980s and 1990s to become at one stage the largest seller of PCs and servers • In 1992 , Dell entered into the Fortune 500 list • In 1996 , Dell began selling computers via its web site(Dell.com), generating $1 million in sales per day just six months after site is live. • In 1999 , Dell overtook Compaq to become the largest seller of personal computers in US • In 2006 , Dell was 25th in Fortune 500 list
4. COMPETITION IN PC INDUSTRY • The PC industry is driven by rapid technological improvements in components, particularly microprocessors, other semiconductors, and storage devices • Two factors come into play in determining the ability of PC companies to manage inventory and introduce new products. • The traditional distribution system of the PC industry is an indirect model often referred to as "the channel"
5. DELL BUSINESS MODEL
6. DELL BUSINESS MODEL • Dell operated as a pioneer in the "configure to order" approach to manufacturing - delivering individual PC configured to customer specifications • To minimize the delay between purchase and delivery, Dell has a general policy of manufacturing its products close to its customers. • This also allows for implementing a just-in-time (JIT) manufacturing approach, which minimizes inventory costs • Low inventory is another signature of the Dell business model - a critical consideration in an industry where components depreciate very rapidly.
7. Comparison b/w Compaq and Dell sales model
8. DELL's value web model Component supplier - The high-tech components, such as microprocessors and software are provided by firms as Intel and Microsoft, they rely on big players. - The low-tech components are provided by small multiple players who compete on prices and availability Original Equipment Manufacturer (OEM) The OEMs traditionally would receive all the parts from their suppliers, assemble the computers in their production lines and ship them over to their distributors, or Corporate resellers.
9. DELL's value web model Distributors - They generally supply to corporate resellers and other distributors - They carry large quantities of different products to increase their leverage when dealing with their customers - They also provide specific software, peripherals, furniture,as well as service - For example: Ingram Micro, Tech Data, Computer 2000, and Santech. Corporate resellers / System integrators -The corporate resellers or system integrators buy systems directly from manufacturers and install these systems at their corporate clients - These are firms whose main purpose is to provide customization to their clients
10. Benefits by implementing this model • DELL - Cash :Dell maintains a negative cash conversion cycle, that means the payment receive for the product before it has to pay for the material - Cost :Dell´s direct sales and build-to-order model has achieved superior performance in the PC industry in terms of inventory turnover, reduced overhead, cash conversion, and return on investment. Bypassing the reseller channel that causes further cost reduction to the company - CRM :Direct customer relationship is the key to Dell´s business model, and provides distinct advantages over the indirect sales model -Demand forecast: Dell has additional advantages over PC vendors who must try to forecast demand and ship products based on those forecasts • CUSTOMERS - Tailored offerings from Dell in terms of add-on products and services - Very customizable systems at an affordable rate, since Dell manufacturing builds specifically for each customer
11. Customer Driven Innovation at Dell • Dell has continued to provide distinctiveness to the industry, giving new products, pioneering critical developments and innovations in home, small business and enterprise computing. • Dell's R&D efforts now extend to all over other industries, driven by some of the industry's leading product designers and engineers. • The focus point of Dell's innovation approach remains an unwavering commitment to delivering new and better solutions that directly address customer needs. • Dell start their innovation process with asking their customers, "What would you really want this thing to do? Is there a different way to accomplish that?" Then they meet with their suppliers and ask, "Can we do this in a different way?"
12. Customer Driven Innovation at Dell They learn from the feedback from customers and suppliers. • Listen • Dell understands the necessity directly through tens of thousands of customer interactions, organized events, social media venues such as communities and customer panels. • Impact • Many innovations commence in-house, led by a global team of top engineers, product designers and technical experts. Others begin as a team effort with Dell's strategic partners. • The mission is to deliver innovative and cost-effective solutions that meet today's real-life customer challenges and work seamlessly in existing environments and with other products. • Solve • Dell is uniquely positioned to impact industry trends. We maintain strong internal development capabilities. We associate, rather than compete, with top industry technology suppliers and original development manufacturers.
13. Dell's Latest Experiment • To reach the customer through social media eg. Twitter , facebook , linked in etc.
Dell Technologies
Premier Sign In
Partner Program Sign In
APEX Console
Account Settings
Welcome to Dell
Partner Portal
Dell Premier
Chat with a Business Advisor
Request a Sales Callback
Call 1800-394-7426
Get Support
AFGHANISTAN
ÅLAND ISLANDS
AMERICAN SAMOA
ANTIGUA AND BARBUDA
BOSNIA AND HERZEGOVINA
BOUVET ISLAND
BRITISH INDIAN OCEAN TERRITORY
BRUNEI DARUSSALAM
BURKINA FASO
CAYMAN ISLANDS
CENTRAL AFRICAN REPUBLIC
CHRISTMAS ISLAND
COCOS (KEELING) ISLANDS
CONGO, THE DEMOCRATIC REPUBLIC OF THE
COOK ISLANDS
COTE D'IVOIRE
CZECH REPUBLIC
DOMINICAN REPUBLIC
EL SALVADOR
EQUATORIAL GUINEA
FALKLAND ISLANDS (MALVINAS)
FAROE ISLANDS
FRENCH GUIANA
FRENCH POLYNESIA
FRENCH SOUTHERN TERRITORIES
GUINEA-BISSAU
HEARD ISLAND AND MCDONALD ISLANDS
HOLY SEE (VATICAN CITY STATE)
ISLE OF MAN
KOREA, REPUBLIC OF
LAOS PEOPLE'S DEMOCRATIC REPUBLIC
LIBYAN ARAB JAMAHINYA
LIECHTENSTEIN
MACEDONIA, THE FORMER YUGOSLAV REPUBLIC OF
MARSHALL ISLANDS
MICRONESIA, FEDERATED STATES OF
MOLDOVA, REPUBLIC OF
NETHERLANDS
NETHERLANDS ANTILLES
NEW CALEDONIA
NEW ZEALAND
NORFOLK ISLAND
NORTHERN MARIANA ISLANDS
PALESTINIAN TERRITORY, OCCUPIED
PAPUA NEW GUINEA
PHILIPPINES
PUERTO RICO
RUSSIA FEDERATION
SAINT BARTHÉLEMY
SAINT HELENA
SAINT KITTS AND NEVIS
SAINT LUCIA
SAINT MARTIN
SAINT PIERRE AND MIQUELON
SAINT VINCENT AND THE GRENADINES
SAO TOME AND PRINCIPE
SAUDI ARABIA
SIERRA LEONE
SOLOMON ISLANDS
SOUTH AFRICA
SOUTH GEORGIA AND THE SOUTH SANDWICH ISLANDS
SVALBARD AND JAN MAYEN
SWITZERLAND
TANZANIA, UNITED REPUBLIC OF
TIMOR-LESTE
TRINIDAD AND TOBAGO
TURKMENISTAN
TURKS AND CAICOS ISLANDS
UNITED ARAB EMIRATES
UNITED KINGDOM
UNITED STATES
UNITED STATES MINOR OUTLYING ISLANDS
VIRGIN ISLANDS, BRITISH
VIRGIN ISLANDS, U.S.
WALLIS AND FUTUNA
WESTERN SAHARA
pornography
@spamgourmet.com
solutionsnurture
davidcarlander
ioninteractive.com
alinean.com
mediafly.com
secureworks.com
virtustream.com
dellteam.com
@example.com
@bozzcello.com
@logodez.com
@aregods.com
@appzsdsfsdily.com
@galotv.com
@vivaldigital.com
@bozztirex.us
@bugcrowd.com
@bugcrowdanalyst.com
@bugcrowdninja.com
bugcrowdtest
ranjitkolhal5757
Thank you for your request. A sales representative will be contacting you soon.
Dell Virtual Assistant
Contact Support
Check order status & get tech support
Get guidance on IT solutions for your business
MBA Knowledge Base
Business • Management • Technology
Home » Management Case Studies » Case Study of Dell: Business Innovation and Success
Case Study of Dell: Business Innovation and Success
Dell Inc. is an American multinational information technology corporation which is based in Round Rock, Texas, United States. The corporation being the largest technological corporations in the world develops, sells and supports computers and related products and services which employs more than 96000 people. The company bears the name of its founder, Michael Dell. The company sells personal computers, servers, data storage devices, network switches, software, and computer peripherals. The company is also popular for its HDTVs, cameras, printers, MP3 players and other electronics built by other manufacturers.
The company is well known for its innovations in supply chain management and electronic commerce. Dell's tagline is 'Yours is Here'. Their Business/Corporate class represent brand where the company advertises emphasizes long life-cycles, reliability, and serviceability. Such brands include Optiplex, Vostro, N Series, Latitude, Precision, Power Edge; Power vault etc. Their Home Office/Consumer class emphasizes value, performance, and expandability. These brands include Inspiron, Studio, XPS, Studio XPS, Alienware Adamo. Their Peripherals class is popular in market which includes USB keydrives, LCD televisions, and printers. Dell monitors includes LCD TVs, plasma TVs and projectors for HDTV and monitors. Their service and support brands include the Dell Solution Station, Dell Support Center, Dell Business Support, Dell Everdream Desktop Management and Your Tech Team.
The general policy of the company to manufacture its products close to its customers so as to minimize the delay between purchase and delivery has been really beneficial for the company in terms of goodwill. This is done by implementing a just-in-time (JIT) manufacturing approach , which minimizes inventory costs .
Another signature of the Dell business model which is a critical consideration in an industry where components depreciate very rapidly is low inventory. The manufacturing process of the company covers assembly, software installation, functional testing, quality control and many more. Dell has proved be a great manufacturing company. It manufactures desktop machines in-house and then contracted out manufacturing of base notebooks for configuration in-house. Various innovation processes takes place in the company which proves to be efficient for the company.
Dell Inc. brands its service agreements at five levels for their business customers. The first one being the Basic support which provides business-hours telephone support and next business-day on-site support/ Return-to-Base or Collect and Return Services which are based on contracts purchased at point of sale. Then is the Silver support which provides 24×7 telephone support and 4-hour on-site support after telephone-based troubleshooting. The next being the Gold support which provides additional benefits over and above Silver support. The Platinum Plus support provides additional benefits to Gold Support. And the last but not the least is the two-hour on-site support. Another important is the Dell's Consumer division which offers 24×7 phones based and online troubleshooting rather than only during business hours in certain markets. Dell has put together packages of options for each category of its customers be it small and medium-sized businesses, large businesses, government, education, and health-care- and life-sciences.
There are various marketing strategies of the company which helps it to achieve its desired goals. Its marketing strategies include lowering prices at all times of the year and offering free bonus products. Another important strategy is offering free shipping in order to encourage more sales and to stave off competitors. The company has planned to expand its program to value-added resellers (VARs), giving it the official name of "Dell Partner Direct" and a new Website. This innovative idea would help the company to go a long way. Dell used to sell its products through Best Buy, Costco and Sam's Club stores in the United States but then it stopped this practice because it cited low profit-margins on the business. The major competitors of the company are Apple, Hewlett-Packard (HP), Acer, Toshiba, Gateway, Sony, Asus, Lenovo, IBM, Samsung, and Sun Microsystems.
Dell is a company that has pioneered the art of offering exactly the kind of machine needed and demanded. As a company that revolutionized the PC industry, Dell helps drive industry innovation through a time-tested process that puts the customer first. It is aimed at producing easy-to-use products, services and solutions that address needs. Innovation is central to Dell's recently-announced 'Simplify IT' strategy. Committed to reducing complexity and costs for its customers, Dell looks to turn their IT investment into a significant business driver. In a typical IT spends, about 70 per cent goes into maintenance, and only 30 per cent is for innovation . Dell is committed to reversing this ratio not just driving innovation within Dell's own products and services, but also facilitating innovation for customers with Dell solutions. Some of the other innovations include The H2C thermal transfer unit, the solid-state disk drive, The Blu ray optical disk drive, Display port cables and connectors.
Dell based his strategy on obtaining high growth with integrity and achieving market share the old-fashioned way: one customer at a time. By selling customized products directly to end customers, Dell has empowered businesses and consumers to choose the best solutions for their computing needs. Now, direct from Dell comes Dell Insight, the new industry quarterly that addresses real-world business issues and provides real world solutions. Dell's research and development (R&D) efforts now span the globe, driven by some of the industry's foremost product designers and engineers. At the core of Dell's innovation approach, however, remains an unwavering commitment to deliver new and better solutions that directly address customer needs. Many innovations begin in-house, led by a global team of top engineers, product designers and technical experts. Others begin as a team effort with Dell's strategic partners . The mission is to deliver innovative and cost-effective solutions that meet today's real-life customer challenges and work seamlessly in existing environments and with other products. Innovation is not only found in the products and services we deliver, it's what Dell brings out in our customers.
Dell is a disciplined, process-oriented company that packages technology like no one else. Dell provided guidance and best practices to consolidate the fast-growing IT infrastructure. IT staff has more time to further business objectives. Planned use of virtualization tools within the business continuity strategy reduces disaster recovery time from days to hours .
Dell showed the industry a new way to do business in personal computers. It was revolutionary at the time and created a very large, very profitable franchise in computing. The market has also been changing while Dell has been catching up. The market has been moving increasingly toward mobile computing as the new locus of innovation and activity. Apple is the only computer company that saw this locus coming and it exploited it fully by introducing the iPhone. But Dell is not found exploiting this new innovation although they have made some noises about having their own branded device. It doesn't appear that they are investing heavily in it which should be done in oder to gain more for their status in the market. It is not that there is no innovation at Dell its just that there is not nearly enough. The company has generated practical online communities which has leveraged social networks like Twitter . A one-trick pony is plenty when the trick is good enough. The trick is no longer unique in the business world. There is just no point in rehashing the misfortunes of Dell customer service and the legendary "Dell Hell" that was created for customers and users. Dell has made two fairly large acquisitions which has proved to be kind of loss for the company. First is the purchase of Perot which recognizes one clear fact in the enterprise market that is the professional services are required. IBM led the way here with IBM Global Services many years ago and even exited the PC business. Dell professional services were so bad once that the customers didn't even use them when they were included at no additional charges. Perot addresses this weakness but merely follows market reality and is a somewhat lesser solution than what is already offered by the competition. Secondly, Dell also acquired EqualLogic. It doesn't bring unique capabilities or a change in positioning for Dell although a very strong player in storage area networking. Most of the systems vendors like HP, IBM, and Microsystems have storage solutions. It has built a fairly good all-in-one computer to try and match the iMac. It has also designed a cool laptop called the Adamo. But these are all changes at the margin rather than being at the level of corporate identity and positioning.
Dell has to do something deep, daring, daunting and potentially delightful in order to retain its position in the market. Dell being a hardware manufacturer is narrower than HP, IBM and Sony and Hitachi. HP and IBM have software expertise and knows to build its own OS and software application suites for business use. Sony makes consumer electronics and owns entertainment media. Hitachi makes consumer electronics and appliances. Dell has tightly concentrated itself on making PC before branching out into services but purchasing other firms.
Conclusion:
The company must rely heavily on others for software before it can develop software prowess to add value to its hardware. Dell was never a technology innovator. Dell was just a PC maker that hit on a business model that worked for a time. It never adapted, never looked forward and became complacent. Dell has tightly focused itself on making PC before branching out into services but purchasing other firms. Dell had a brilliant business model to build computers at the time of order to avoid stockpiling inventory . The company worked well until other manufacturing companies discovered cheaper and more innovative methods to cut costs . There is little to differentiate these companies besides price, quality, style, service and technology. Dell unfortunately lags behind all in all of these areas. Dell's new innovation strategy is not just standards but to attract business customers . The company is unveiling a new Latitude business notebook computer but it's a bit different from what Dell used to represent. Dell made a name for itself by focusing on standardized technology and the business model that allowed customers to pick and choose the extras for their own computer. Innovation was not an important word seen in Dell. Companies like HP and Sony were selling innovation back then when Dell was selling affordable PCs to the masses. Dell spurs innovation in this way which surely needs changes so as to deliver the best to their customers.
Related Posts:
Case Study: Lenovo's "PC Plus" Strategy
Case Study: Frequent Restructuring at Sony Corporation
Case Study: The Business Strategy of Apple
Case Study: How Walmart Enhances Supply Chain Management with ERP Initiatives?
Case Study of Dell: Driving for Industry Leadership
Case Study on Entrepreneurship: Mary Kay Ash
Case Study of Dell: Primary Target Markets and Positioning Strategy
Case Study: Dell's Competitive Advantage
Case Study: Management Information System at Dell
Case Study: Dell Social Business Strategy
Leave a Reply Cancel reply
Your email address will not be published. Required fields are marked *