Creative Writing Skills
£ 14.99
#Number 1 Best Seller in 'Teacher Training' on Amazon
This full colour book is designed for any child striving to develop their creative writing skills. It is particularly aimed at Key Stage Two children, including those sitting an entrance school examination such as the 11 plus and those children who are home-schooled.
"Having done 11+ with three kids over 10 years I've seen a lot of books aimed at creative writing. This one is by far the best on the market. The problem with many of the others is that they just give a ideas or a few examples without actually teaching, or giving the child building blocks. Writing isn't like riding a bike that you can just expect the child to get on with it. I would definitely recommend this book. Some great simple tips and concepts are broken down in a simple way for a 10 year old to understand." (parent)
This full colour book is designed for any child striving to develop their creative writing skills. It is particularly aimed at Key Stage Two children, as well as those sitting an entrance school examination such as the 11 plus.
The book is a combination of textbook and workbook. After learning about each technique, there is an activity for the child to work through, to consolidate their understanding.
The book is structured into three parts: developing language, developing skills and developing structure.
Some of the topics include:
Using figurative language effectively
Varying sentence structure
Using Show Don't Tell
Creating fear and suspense
There is also a final section at the end in which the child can practise different writing tasks, using a carefully designed checklist to support them.
Reviews from Parents:
" The Creative Writing book is a brilliant way to reinforce creative writing skills and, importantly, these books provide an insight for parents and kids as to what examiners expect. The book clearly explains the needed skills in a simple and clear way that kids can remember, like using the mnemonic - SHAMPOOP, which my son now remembers every time he writes.  I would highly recommend these books for 11 plus and independent school preparation." (Shabana) . "Everything you need to write a great story!  All done in a really fun, accessible way. Creative Writing Skills is really starting to help my son make sense of what's felt like an insurmountable task.  A huge 'thank you'!" (Adele) . "The creative writing skills workbook is an excellent resource and helps with all aspects of creative writing. It really provides a detailed perspective on how to approach your writing and the structure and techniques to improve. Not only does it include lots of different approaches but allows you to put into practice those techniques by completing the writing tasks set. My son has really enjoyed this book and has applied the techniques learnt to his creative writing already. I am confident this will continue to act as a valuable resource, which he will refer to time and time again, in developing his writing further."  (Ghazala) . "Excellent creative writing resource, interesting, easy to use and impressive results almost immediately- noticed by both tutor and teachers at 11plus level. My maths mad son has started to enjoy English (thank goodness!). Well worth buying." (Nicola)
Reviews from Tutors:
"'Creative Writing Skills' is a fantastic book that details everything needed to succeed in the challenging area of creative writing. There is a step-by-step guide for all you need to create a piece of high-level writing including vocabulary, language techniques, planning, and starting and ending your writing. It offers a range of examples that support the techniques such as coming up with ideas, developing language, skills and structure. There is also a section on tasks to practise what you have learnt. This book not only helps your child but allows you to understand what is expected of your child. It is aimed at Key Stage Two pupils or those taking 11+ examinations.  As a teacher, tutor and parent whose children have successfully passed the 11+, I would highly recommend this book."  (Juliet Rolls BScHons, Cantab, Founder of 'Cambridge Academic Tuition') . "The Creative Writing Skills workbook is a superb resource for tutors and parents alike. My son thoroughly enjoyed working through it as part of his 11+ English preparation."  (Coriden, tutor and parent)
About the Authors: Charlotte and Danielle are teachers dedicated to supporting children with their learning. With over ten years of teaching experience, they are passionate about finding ways in which to inspire the individual. They are now the founders and directors of Bright Light Education, a successful tutoring agency in London.
Related products
Bright Light Phonics – Book 2
11+ Interview Practice Skills
Bright Light Phonics – Book 1

Architecture
Art History
Design & Illustration
Fashion & Style
Modern and Contemporary Art
Photography
How to Invest
Behavioural Economics
Development Economics
Economic History
Financial Crisis
Globalization Books
World Economies
Climate Change Books
Environmental Ethics
The Best Cookbooks
Food & History of Food
Wine & Drinks
Death & Dying
Family & Relationships
Sex & Sexuality
American History
Ancient History (up to 500)
Modern History (1800-1945)
History of Science
Historical Figures
Military History
English Grammar & Usage
Books for Learning Languages
Linguistics
Best Biographies
Artists' Biographies
Classical Music & Opera
Film & Cinema
The Prehistoric World
Plants, Trees & Flowers
Ancient Philosophy
Ethics & Moral Philosophy
Great Philosophers
Social & Political Philosophy
Foreign Policy & International Relations
Human Rights
Mental Health
Neuroscience
Psychoanalysis
Psychology Research
Best Atheist Books
Religious History Books
Maths & Statistics
Popular Science
Physics Books
Football (Soccer)
Sport & Sporting Culture
Artificial Intelligence/AI Books
Digital Age
History of Technology
Classic English Literature
American Literature
World Literature
Literary Criticism
Literary Figures
Classical Studies
NEW Fiction
Comics & Graphic Novels
Fairy Tales & Mythology
Historical Fiction
Crime Novels
Science Fiction
Short Stories
South Africa
United States
Arctic & Antarctica
Afghanistan
Myanmar (Formerly Burma)
Netherlands
Kids Recommend Books for Kids
High School Teachers Recommendations
Ages Baby-2
Books for Teens and Young Adults
Best Kids Books of 2023
Best Books for Teens of 2023
Best Audiobooks for Kids
Prizewinning Kids' Books
Popular Series Books for Kids
Environment
Best Kids' Books of 2023
Political Novels
New Science Books
New Climate Books
New Psychology Books
New Philosophy Books
New Math Books
New Economics Books
New History Books
New Physics Books
New Memoirs
New Biography
New Fiction
New World Literature
New Historical Fiction
Actors Read Great Books
Books Narrated by Their Authors
Best Audiobook Thrillers
Best History Audiobooks
Nobel Literature Prize
Booker Prize
Baillie Gifford Prize
Financial Times (nonfiction)
Wolfson Prize (history)
Royal Society (science)
Pushkin House Prize
Walter Scott Prize
Arthur C Clarke Prize
Audie Awards
Make Your Own List
Language » Writing Books
The best books on creative writing, recommended by andrew cowan.
The professor of creative writing at UEA says Joseph Conrad got it right when he said that the sitting down is all. He chooses five books to help aspiring writers.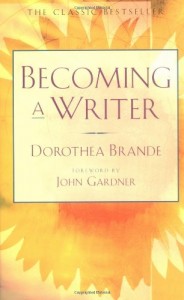 Becoming a Writer by Dorothea Brande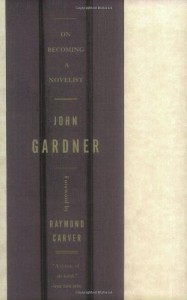 On Becoming a Novelist by John Gardner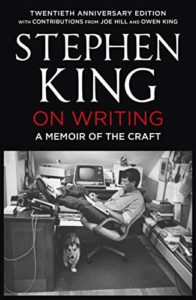 On Writing: A Memoir of the Craft by Stephen King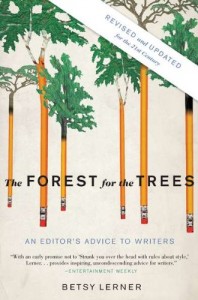 The Forest for the Trees by Betsy Lerner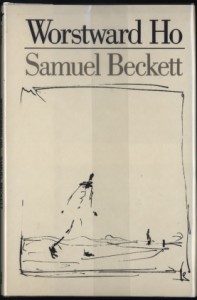 Worstward Ho by Samuel Beckett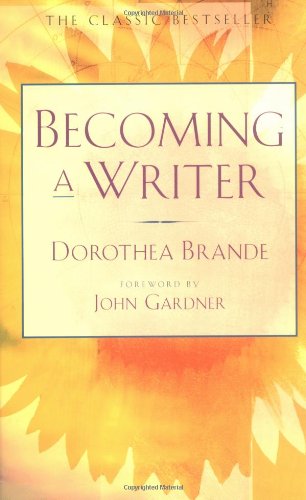 1 Becoming a Writer by Dorothea Brande
2 on becoming a novelist by john gardner, 3 on writing: a memoir of the craft by stephen king, 4 the forest for the trees by betsy lerner, 5 worstward ho by samuel beckett.
How would you describe creative writing?
Creative writing is an academic discipline. I draw a distinction between writing , which is what writers do, and creative writing. I think most people in the UK who teach creative writing have come to it via writing – they are bona fide writers who publish poems and novels and play scripts and the like, and they have found some way of supporting that vocation through having a career in academia. So in teaching aspirant writers how to write they are drawing upon their own experience of working in that medium. They are drawing upon their knowledge of what the problems are and how those problems might be tackled. It's a practice-based form of learning and teaching.
But because it is in academia there is all this paraphernalia that has to go with it. So you get credits for attending classes. You have to do supporting modules; you have to be assessed. If you are doing an undergraduate degree you have to follow a particular curriculum and only about a quarter of that will be creative writing and the rest will be in the canon of English literature . If you are doing a PhD you have to support whatever the creative element is with a critical element. So there are these ways in which academia disciplines writing and I think of that as Creative Writing with a capital C and a capital W. All of us who teach creative writing are doing it, in a sense, to support our writing, but it is also often at the expense of our writing. We give up quite a lot of time and mental energy and also, I think, imaginative and creative energy to teach.
It is hugely rewarding, engaging with the students, but it is hugely frustrating as well, because the larger part of it is engaging with an institution. I'm sure I'm not alone in being very ambivalent about what I do!
Your first choice is Dorothea Brande's Becoming a Writer , which for someone writing in 1934 sounds pretty forward thinking.
Because creative writing has now taken off and has become this very widespread academic discipline it is beginning to acquire its own canon of key works and key texts. This is one of the oldest of them. It's a book that almost anyone who teaches creative writing will have read. They will probably have read it because some fundamentals are explained and I think the most important one is Brande's sense of the creative writer being comprised of two people. One of them is the artist and the other is the critic.
Actually, Malcolm Bradbury who taught me at UEA, wrote the foreword to my edition of Becoming a Writer , and he talks about how Dorothea Brande was writing this book 'in Freudian times' – the 1930s in the States. And she does have this very Freudian idea of the writer as comprised of a child artist on the one hand, who is associated with spontaneity, unconscious processes, while on the other side there is the adult critic making very careful discriminations.
And did she think the adult critic hindered the child artist?
No. Her point is that the two have to work in harmony and in some way the writer has to achieve an effective balance between the two, which is often taken to mean that you allow the artist child free rein in the morning. So you just pour stuff on to the page in the morning when you are closest to the condition of sleep. The dream state for the writer is the one that is closest to the unconscious. And then in the afternoon you come back to your morning's work with your critical head on and you consciously and objectively edit it. Lots of how-to-write books encourage writers to do it that way. It is also possible that you can just pour stuff on to the page for days on end as long as you come back to it eventually with a critical eye.
Get the weekly Five Books newsletter
There are two ways in which you can start to get that wrong and produce bad work. One is where you don't allow the critic in at all. And so it is just a constant outpouring of unmediated automatic writing, which can become a kind of verbal diarrhoea. And the other side of that is where you allow the critic too much authority and the critic becomes like a bad dad who finds fault with everything and doesn't allow the child to produce anything. And that results in a sort of self-sabotaging perfectionism, which I have suffered from. I got very blocked, and I read this book and it unblocked me.
Good! Your next book, John Gardner's On Becoming a Novelist , is described as comfort food for the aspiring novelist.
This is another one of the classics. He was quite a successful novelist in the States, but possibly an even more successful teacher of creative writing. The short story writer and poet Raymond Carver, for instance, was one of his students. And he died young in a motorcycle accident when he was 49. There are two classic works by him. One is this book, On Becoming a Novelist , and the other is The Art of Fiction: Notes on Craft for Young Writers . They were both put together from his teaching notes after he died.
On Becoming a Novelist  is the more succinct and, I think, is the better of the two. He talks about automatic writing and the idea, just like Dorothea Brande, of the artist being comprised of two people. But his key idea is the notion of the vivid and continuous dream. He suggests that when we read a novel we submit to the logic of that novel in the same way as we might submit to the logic of a dream – we sink into it, and clearly the events that occur could not exist outside the imagination.
What makes student writing in particular go wrong is when it draws attention to itself, either through bad writing or over-elaborate writing. He suggests that these faults in the aspirant writer alert the reader to the fact that they are reading a fiction and it is a bit like giving someone who is dreaming a nudge. It jolts them out of the dream. So he proposes that the student writer should try to create a dream state in the reader that is vivid and appeals to all the senses and is continuous. What you mustn't do is alert the reader to the fact that they are reading a fiction.
It is a very good piece of advice for writers starting out but it is ultimately very limiting. It rules out all the great works of modernism and post-modernism, anything which is linguistically experimental. It rules out anything which draws attention to the words as words on a page. It's a piece of advice which really applies to the writing of realist fiction, but is a very good place from which to begin.
And then people can move on.
I never would have expected the master of terror Stephen King to write a book about writing. But your next choice, On Writing , is more of an autobiography .
Yes. It is a surprise to a lot of people that this book is so widely read on university campuses and so widely recommended by teachers of writing. Students love it. It's bracing: there's no nonsense. He says somewhere in the foreword or preface that it is a short book because most books are filled with bullshit and he is determined not to offer bullshit but to tell it like it is.
It is autobiographical. It describes his struggle to emerge from his addictions – to alcohol and drugs – and he talks about how he managed to pull himself and his family out of poverty and the dead end into which he had taken them. He comes from a very disadvantaged background and through sheer hard work and determination he becomes this worldwide bestselling author. This is partly because of his idea of the creative muse. Most people think of this as some sprite or fairy that is usually feminine and flutters about your head offering inspiration. His idea of the muse is 'a basement guy', as he calls him, who is grumpy and turns up smoking a cigar. You have to be down in the basement every day clocking in to do your shift if you want to meet the basement guy.
Stephen King has this attitude that if you are going to be a writer you need to keep going and accept that quite a lot of what you produce is going to be rubbish and then you are going to revise it and keep working at it.
Do you agree with him?
Yes, I do. I think he talks an awful lot of sense. There is this question which continues to be asked of people who teach creative writing, even though it has been taught in the States for over 100 years and in the UK for over 40 years. We keep being asked, 'Can writing be taught?' And King says it is impossible to make a competent writer out of a bad writer, and equally impossible to make a great writer out of a good one, but what is possible, with lots of hard work and dedication and timely help, is to make a good writer out of a merely competent one. And his book is partly intended to address that, to help competent writers to become good ones. It is inspirational because he had no sense of entitlement. He is not a bookish person and yet he becomes this figurehead.
He sounds inspirational. Your next book, Betsy Lerner's The Forest for the Trees , looks at things from the editor's point of view.
Yes, she was an editor at several major American publishing houses, such as Simon & Schuster. She went on to become an agent, and also did an MFA in poetry before that, so she came through the US creative writing process and understands where many writers are coming from.
The book is divided into two halves. In the second half she describes the process that goes from the completion of the author's manuscript to submitting it to agents and editors. She explains what goes on at the agent's offices and the publisher's offices. She talks about the drawing up of contracts, negotiating advances and royalties. So she takes the manuscript from the author's hands, all the way through the publishing process to its appearance in bookshops. She describes that from an insider's point of view, which is hugely interesting.
But the reason I like this book is for the first half of it, which is very different. Here she offers six chapters, each of which is a character sketch of a different type of author. She has met each of them and so although she doesn't mention names you feel she is revealing something to you about authors whose books you may have read. She describes six classic personality types. She has the ambivalent writer, the natural, the wicked child, the self-promoter, the neurotic and a chapter called 'Touching Fire', which is about the addictive and the mentally unstable.
It is very entertaining and informative and it is also hugely affirming. I identified myself with each one of the six types. There is a bit in each of them that sounded just like me. And I thought, well if they can get published so can I. You do often worry that you are an impostor, that you are only pretending to be a writer and that real writers are a completely different breed, but actually this book shows they can be just like you.
Your final choice is Worstward Ho by Samuel Beckett .
This is a tiny book – it is only about 40 pages and it has got these massive white margins and really large type. I haven't counted, but I would guess it is only about two to three thousand words and it is dressed up as a novella when it is really only a short story. On the first page there is this riff: 'Ever tried. Ever failed. No matter. Try again. Fail again. Fail better.'
Support Five Books
Five Books interviews are expensive to produce. If you're enjoying this interview, please support us by donating a small amount .
When I read this I thought I had discovered a slogan for the classroom that I could share with my students. I want to encourage them to make mistakes and not to be perfectionists, not to feel that everything they do has to be of publishable standard. The whole point of doing a course, especially a creative writing MA and attending workshops, is that you can treat the course as a sandpit. You go in there, you try things out which otherwise you wouldn't try, and then you submit it to the scrutiny of your classmates and you get feedback. Inevitably there will be things that don't work and your classmates will help you to identify those so that you can take it away and redraft it – you can try again. And inevitably you are going to fail again because any artistic endeavour is doomed to failure because the achievement can never match the ambition. That's why artists keep producing their art and writers keep writing, because the thing you did last just didn't quite satisfy you, just wasn't quite right. And you keep going and trying to improve on that.
But why, when so much of it is about failing – failing to get published, failing to be satisfied, failing to be inspired – do writers carry on?
I have a really good quote from Joseph Conrad in which he says the sitting down is all. He spends eight hours at his desk, trying to write, failing to write, foaming at the mouth, and in the end wanting to hit his head on the wall but refraining from that for fear of alarming his wife!
It's a familiar situation; lots of writers will have been there. For me it is a kind of obsessive-compulsive disorder. It is something I have to keep returning to. I have to keep going back to the sentences, trying to get them right. Trying to line them up correctly. I can't let them go. It is endlessly frustrating because they are never quite right.
You have published four books. Are you happy with them?
Reasonably happy. Once they are done and gone I can relax and feel a little bit proud of them. But at the time I just experience agonies. It takes me ages. It takes me four or five years to finish a novel partly because I always find distractions – like working in academia – something that will keep me away from the writing, which is equally as unrewarding as it is rewarding!
September 27, 2012
Five Books aims to keep its book recommendations and interviews up to date. If you are the interviewee and would like to update your choice of books (or even just what you say about them) please email us at [email protected]

Andrew Cowan
Andrew Cowan is Professor of Creative Writing and Director of the Creative Writing programme at UEA. His first novel, Pig , won the Sunday Times Young Writer of the Year Award, the Betty Trask Award, the Ruth Hadden Memorial Prize, the Author's Club First Novel Award and a Scottish Council Book Award. He is also the author of the novels Common Ground , Crustaceans ,  What I Know  and  Worthless Men . His own creative writing guidebook is  The  Art  of  Writing  Fiction .
Mark Nichol on The Best Grammar and Punctuation Books

Kathleen J Graber on How to Write Poetry Books

Eric Olsen on How to Write Books

Richard Walter on Screenwriting

Lane Greene on Grammar Books That Prove What They Preach

James Twining on Writing a Great Thriller

Andrew Cowan on Creative Writing

Alex Ross on Writing about Music

Larry Doyle on Comic Writing

Sophie King on Creative Writing
We ask experts to recommend the five best books in their subject and explain their selection in an interview.
This site has an archive of more than one thousand seven hundred interviews, or eight thousand book recommendations. We publish at least two new interviews per week.
Five Books participates in the Amazon Associate program and earns money from qualifying purchases.
© Five Books 2023
10 Amazing Books That Will Improve Your Writing Skills

Here are two simple truths— writing skills can be taught, and all good writers are also readers. What better way to accomplish two things at once than to read books about writing?
Back in the late '90s, I owned and managed one of the first websites to offer online workshops especially for writers. Nearly every week, some publishing house would send me one of their latest books for writers hoping for a glowing review. The bottom line? I've read a lot of books about how to write and how to live the writing life.
This collection of recommendations includes some of my favorite classics as well as impressive new additions that will help wordslingers of all types—from bloggers to content producers to budding novelists to poets—hone their skills.
Here's a tip: Want to make sure your writing always looks great? Grammarly can save you from misspellings, grammatical and punctuation mistakes, and other writing issues on all your favorite websites.
The Best Writing How-To Books
1 everybody writes: your go-to guide to creating ridiculously good content by ann handley.
Best for: Bloggers, content creators
Millions of new blog posts and other pieces of content hit the internet every single day. Ann Handley's book is a must-have guide that shows content producers what it takes to stand out in a space where competition is fierce. With an accessible style, she takes on everything from how to write to grammar and usage to best practices. Perhaps my favorite part is Handley's formula for creating content with a focus on empathizing with the reader and telling a great story. This isn't just a how-to-write guide, it'll also help you uncover what to write.
2 Write Tight: Say Exactly What You Mean with Precision and Power by William Brohaugh
Best for: All writers
Writers are encouraged to make their writing lean and precise. Which is great advice, but how do you do it? Brohaugh, a former Writer's Digest editor, offers all the necessary how-tos in this book. He teaches writers to eliminate redundancy, recognize and squash empty modifiers, and remove other dead weight that slows writing down. Although it's sometimes criticized for being a bit pedantic, Brohaugh's guide gave me some striking Aha! moments when I first read it about a decade ago, which is why I heartily recommend it.
3 The Sense of Style: The Thinking Person's Guide to Writing in the 21st Century by Steven Pinker
Although Strunk and White's The Elements of Style is a time-honored classic, its prescriptive approach to language isn't for everyone. Enter Harvard professor Steven Pinker with a more contemporary take. His witty approach recognizes that language is fluid and that, while it's good to know and follow the rules when it makes sense to, expressive writing often relies on bending them. Writing newbs may find this book challenging, but it's full of insight for those who already have a grasp on grammar and style and want to improve.
4 You Are a Writer (So Start Acting Like One) by Jeff Goins
Best for: Bloggers, content creators, indie authors
Jeff Goins parlayed a love of writing into a successful career as an author, blogger, and speaker. If you have the drive to succeed as a writer, Goins provides the roadmap. You Are a Writer isn't so much a book about the art of writing as it is about the business of getting your hard work noticed. If you aspire to build your platform and become a professional writer, it's a great place to start.
5 Stein On Writing by Sol Stein
Best for: Creative writers
There are plenty of books that share advice for dealing with writer angst, getting unstuck creatively, and living life as a wordsmith. Stein On Writing is not one of those books. If you're ready to dig into the nuts and bolts of great writing and you want to truly improve at your craft, this book is a master class by a veteran editor, author, and teacher.
6  1001 Ways to Write Great Fiction, Get Published, and Earn Your Audience by Chuck Wendig
Best for: Fiction writers
Chuck Wendig's writing isn't for the sensitive or easily offended—his no-holds-barred style is full of biting humor, social commentary, and profanity. But what his book delivers is a contemporary guide to becoming a better fiction writer that's rendered in quick, easy-to-digest truth bombs. This from a successful blogger, screenwriter, and author of numerous novels, including the New York Times bestselling Star Wars: Aftermath .
The Best Books about Living the Writing Life
7 on writing: a memoir of the craft by stephen king.
Any writer who dreams of publishing a novel should add On Writing to their to-read (or to-reread) list. Part writing how-to and part memoir, King's book is a modern classic. (I've read it three times so far.) I love King's stories about how his experiences forged him as a writer from early on. I'm moved by the tale of how King, his young family living hand-to-mouth, collapsed to the floor when his editor called to tell him that the paperback rights to Carrie , his breakout novel, sold for $400,000.
Not only does On Writing share one enormously successful writer's origin story, it teaches the craft of writing in a way that feels conversational and real, as though he's a mentor sitting across the table from you, sipping coffee and giving you his best advice.
8 Bird by Bird: Some Instructions on Writing and Life by Anne Lamott
Sometimes writers take themselves too seriously. By allowing us a glimpse of her own human foibles, Anne Lamott takes some of the sting out of the things that cause writers grief, from perfectionism to insomnia. And she does it all with her celebrated wit and self-deprecating humor. It's like having a crazy writer aunt to commiserate with. And you'll learn a thing or two in the process.
9 Writing Down the Bones: Freeing the Writer Within Natalie Goldberg
Natalie Goldberg's approach to writing is simple—if you want to write truthfully and powerfully, you have to connect with yourself. Using Zen teachings, she encourages writers to follow their first thoughts and to trust their minds and bodies to lead them. Her voice is accessible, and sometimes vulnerable, and her inspirational and wildly creative methods have been helping writers find their voices for over thirty years.
10 Zen in the Art of Writing by Ray Bradbury
In the form of some Fahrenheit 451 bookends, I own a chunk of Ray Bradbury's former California bungalow , so I could hardly leave his classic off the list. Zen in the Art of Writing , a collection of essays on the writing life, rings with sage wisdom from a famous sci-fi master. Keep your highlighter (physical or digital) handy for marking all the memorable phrases, like "Every morning I jump out of bed and step on a landmine. The landmine is me . . . .I spend the rest of the day putting the pieces back together. Now it's your turn. Jump!"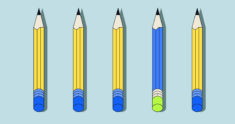 10 Best Creative Writing Books to Read in 2023
Introduction:.
The world of creative writing possesses an extraordinary ability to unleash imagination, craft narratives, and evoke emotions that resonate with readers. Whether you're an aspiring writer or simply someone who appreciates the art of storytelling, consider Oxford Summer Courses. Embark on a transformative journey through our Creative Writing summer school, where you will have the opportunity to explore the art of crafting compelling narratives, experimenting with various writing styles, and honing your literary skills.
Disclaimer:
Please note that the following list of books is recommended reading to broaden your knowledge and deepen your appreciation of creative writing and literature. While some of these books may be included in the Oxford Summer Courses curriculum, the specific content of the summer school can vary. If you wish to study these subjects with us, you can apply to our Creative Writing summer school.
Subscribe to our newsletter to receive helpful tips, tutorials, and thought-provoking articles that can inform and inspire your creative writing journey at Oxford Summer Courses. Sign up here.
1. On Writing, by Stephen King
"Amateurs sit and wait for inspiration; the rest of us just get up and go to work."
Published in 2000, "On Writing" by Stephen King is a masterclass in the craft of storytelling. It combines King's personal journey as a writer with practical advice on honing your writing skills during your time at Oxford Summer Courses.
Discussion: How can Stephen King's advice on discipline and the writing process benefit aspiring writers at Oxford Summer Courses today?
2. Bird by Bird, by Anne Lamott
"Almost all good writing begins with terrible first efforts. You need to start somewhere."
Anne Lamott's "Bird by Bird" is an encouraging guide for writers facing the daunting task of putting words on the page. Through humor and personal anecdotes, she offers valuable insights into the writing process during your Creative Writing summer school at Oxford Summer Courses.
Discussion: How does Lamott's emphasis on "shitty first drafts" resonate with your own experiences as a writer at Oxford Summer Courses?
3. The Elements of Style, by William Strunk Jr. and E.B. White
"Omit needless words."
A timeless classic, "The Elements of Style" is a concise guide to writing well. It provides essential rules of grammar and composition that every writer should know, especially during their time at Oxford Summer Courses.
Discussion: How do the principles outlined in "The Elements of Style" apply to various forms of creative writing, from fiction to poetry, at Oxford Summer Courses?
4. The story, by Robert McKee
"Stories are the creative conversion of life itself into a more powerful, clearer, more meaningful experience. They are the currency of human contact."
Robert McKee's "Story" is a comprehensive exploration of the principles behind effective storytelling. It's a must-read for anyone looking to understand the structure and elements of compelling narratives during their time at Oxford Summer Courses.
Discussion: How can the insights from "Story" enhance your ability to construct engaging and impactful stories during your Creative Writing summer school at Oxford Summer Courses?
5. Big Magic, by Elizabeth Gilbert
"Do whatever brings you to life, then. Follow your own fascinations, obsessions, and compulsions. Trust them. Create whatever causes a revolution in your heart."
In "Big Magic," Elizabeth Gilbert delves into the creative process and encourages writers to embrace their creativity with courage and curiosity, a valuable lesson during your time at Oxford Summer Courses.
Discussion: How can Gilbert's philosophy on creativity inspire you to approach your writing with a sense of wonder and daring at Oxford Summer Courses?
6. The Art of Fiction, by John Gardner
"Fiction seeks out truth. The writer has to go into the dark, quiet spaces of himself and feel around for the truth."
John Gardner's "The Art of Fiction" offers profound insights into the art and craft of writing fiction. It explores the intricacies of character development, plot, and the writer's role in conveying truth through storytelling during your Creative Writing summer school at Oxford Summer Courses.
Discussion: How can Gardner's exploration of truth in fiction inform your own creative writing endeavors at Oxford Summer Courses?
7. Writing Down the Bones, by Natalie Goldberg
"Write what disturbs you, what you fear, what you have not been willing to speak about. Be willing to be split open."
Natalie Goldberg's "Writing Down the Bones" is a meditative guide to writing practice. It encourages writers to tap into their innermost thoughts and emotions during their Creative Writing summer school at Oxford Summer Courses.
Discussion: How can Goldberg's approach to writing as a form of meditation help you access deeper layers of creativity in your work at Oxford Summer Courses?
8. The Elements of Eloquence, by Mark Forsyth
"Rhetoric is the art of dressing up some unimportant matter to fool the audience for the moment."
"The Elements of Eloquence" explores the art of rhetoric and language play. Mark Forsyth's witty and informative book will inspire you to experiment with language in your writing during your time at Oxford Summer Courses.
Discussion: How can a deeper understanding of rhetorical devices enhance your ability to craft persuasive and evocative prose at Oxford Summer Courses?
9. Zen in the Art of Writing, by Ray Bradbury
"Every morning I jump out of bed and step on a landmine. The landmine is me. After the explosion, I spent the rest of the day putting the pieces together."
Ray Bradbury's "Zen in the Art of Writing" is a collection of essays that celebrate the joy and passion of writing. Bradbury shares his insights on creativity and the writing life during your Creative Writing summer school at Oxford Summer Courses.
Discussion: How can Bradbury's enthusiasm for writing infuse your own creative process with energy and purpose at Oxford Summer Courses?
10. The Nighttime Novelist, by Joseph Bates
"Writing is an exploration of the heart."
"The Nighttime Novelist" by Joseph Bates is a practical guide for writers who balance their craft with busy lives. It offers strategies for maximizing your writing time and making progress on your projects during your time at Oxford Summer Courses.
Discussion: How can the techniques outlined in "The Nighttime Novelist" help you maintain a consistent and productive writing practice at Oxford Summer Courses?
Oxford Summer Courses invites you to immerse yourself in the enchanting world of creative writing during your time at our summer school. In this blog post, we present a meticulously curated list of 10 classic books that will ignite your imagination and deepen your understanding of the art of storytelling. From Stephen King's practical wisdom in "On Writing" to Ray Bradbury's celebration of the writing life in "Zen in the Art of Writing," these books will serve as your companions on your creative writing journey at Oxford Summer Courses. Through our Creative Writing program, you will have the opportunity to explore these influential texts, share your insights with fellow writers, and refine your craft. Join us on this literary adventure and embark on a transformative experience that will shape your writing skills and inspire your creative spirit during your time at Oxford Summer Courses. Who knows, you might just discover a newfound passion for the art of storytelling and create narratives that resonate with readers for generations to come.
Apply now to join the Oxford Summer Courses Creative Writing summer school and embark on a journey of self-expression and creativity during your time at Oxford Summer Courses. Join a community of passionate writers from around the world and unlock your potential as a storyteller. Apply here.
Share this article
Ignite your passion for creative writing at Oxford Summer Courses. Immerse yourself in a carefully curated list of books that will spark your creativity, refine your storytelling abilities, and help you embark on a transformative journey as a writer.
Get Our Newsletter
Oxford Summer Courses LTD
18 Beaumont Street, Oxford, OX1 2NA, United Kingdom
+44 01865 818403
Terms and Conditions
Privacy Policy
GDPR Notice
Oxford Summer Courses is an organisation which contracts with the colleges of the Universities of Oxford, Cambridge and London for the use of facilities, but which has no formal connection with the Universities of Oxford, Cambridge and London.
Oxford summer courses © 2023, oxford summer courses is a company registered in england and wales with company number 08011543.
17 Best Books on Writing to Improve Your Fiction Writing Skills!
What are the best books on writing to help you improve your fiction writing skills? Here, I'll list some of my favorite titles. These creative writing books carry a wealth of incredibly useful style tips, plot structuring ideas, and other advice to guide your authorial efforts.
I think these books about writing will give you the confidence to dive into your passion with greater ease. However, please also remember that very few authors enjoy overnight success. Instead, we all need many years of practice to fine-tune our writing skills. So, be sure to stay committed and keep those ideas coming!
Disclaimer: This post contains Amazon affiliate links. Please read our privacy policy for more details.
Pin this list on your Pinterest!
My list of best books on writing to enhance your fiction writing skills.
1. on writing: a memoir of the craft.
Who doesn't know Stephen King? An international household name, King has given us some of the most iconic horror stories of all-time, selling millions of books along the way.
The first half of On Writing is essentially King's memoir of his early life as an author. This is a highly engrossing read in and of itself!
However, I think aspiring creative writers will especially love the second part. Here, King shares concrete fiction writing tips to help us on our journey. This includes telling us how to get rid of needless adverbs, the art of showing not telling, building engaging dialogue, and so much more.
In short, I find On Writing to be one of the best books on writing available. King knows how to hook you in, all while contextually teaching you how to vastly improve your fiction writing skills.
Haven't yet read Stephen King? Check out our list of best King books to start with for beginners!
2. The Elements of Style
The Elements of Style is widely regarded as one of the best books about writing ever, for both fiction and nonfiction authors alike. Originally published a century ago, the tips inside have largely remained timeless, helping millions to improve their authorial style along the way.
The book is a back-to-basics approach. It teaches us often overlooked grammar rules, the skill of concise writing, good sentence structures, and much more. In addition, this 2018 revised edition updates any earlier advice that might have become obsolete or less relevant in recent years.
I think it's fair to note that quite a few reviewers still prefer the Fourth 'pure' edition of The Elements of Style – which includes credits to E. B. White . However, personally, I welcome the revisions made in this specific version.
In short, The Elements of Style doesn't focus on more specific fiction writing techniques. However, it's a solid starting point which covers the core stylistic elements of English writing that, in the long run, will empower your skills as an author. The more tools in your arsenal, the better!
3. Writing Tools: 55 Essential Strategies for Every Writer
Roy Peter Clark is among America's most influential writing teachers. Condensing thirty years of experience, Writing Tools is packed with some truly phenomenal tips on improving your creative craft.
The book comprises four main sections: 'nuts and bolts', 'special effects', 'blueprints for stories', and 'useful habits'. Together, they'll guide you on mastering key writing basics as you learn how to put together exciting stories that'll pull your readers in.
In addition, I love how Clark successfully breaks down his generous info into 55 concise and easy-to-digest tips. This makes it much more convenient to flip to a specific page to remind yourself daily of good fiction writing practices to uphold.
In short, Writing Tools is by far one of the best books about writing to inspire you to greater creative heights. An incredibly valuable toolbox for all aspiring authors!
Want to improve your productivity? Check out our list of best books to enhance your work output – with fewer distractions!
4. The Making of a Story A Norton Guide to Creative Writing
Alice LaPlante offers great insights into the art of creative writing. She walks you through the entire process – from nurturing your initial idea spark to creating story arcs and characters that leap off your pages.
The Making of a Story is full of writing lessons that are all wonderfully supported with clear real-world examples (both fiction and nonfiction). In addition, LaPlante uses simple language to explain her points, keeping things both engaging and educational.
I particularly loved her chapter on how adopting different viewpoints can impact the way readers understand a story. In addition, she guides you in putting together effective dialogue that smoothly pushes your narrative along, without forsaking character development.
Overall, I highly recommend The Making of a Story as a go-to resource for anyone keen to take their creative writing to the next level.
5. Story Genius
Lisa Cron has released one of the best creative writing books on the market – with a twist! Specifically, she grounds all her tips in scientifically inspired strategies that'll hugely aid in improving your storytelling effectiveness.
I'm really won over by Lisa's lighthearted style that makes her creative writing points fun to learn and follow. In addition, she shares a lot of unique advice that isn't found in most other books on writing. This includes, among other things, learning how to write strong risk / opportunity scenarios that neurologically stimulate readers to keep turning your pages.
In short, I think Story Genius works as a great companion book to The Making of a Story .
Enjoy YA dystopian fiction? Here's our list of 15 addictive series like The Hunger Games!
6. Save the Cat! Writes a Novel: The Last Book On Novel Writing You'll Ever Need
You gotta love the quirky title! However, beyond that, Save the Cat! Writes a Novel is a five-star reviewed treasure trove filled with awesome writing tips.
In essence, 'Save the Cat!' is a tried-and-tested story-writing methodology for fiction authors. Here, Jessica Brody guides you through 15 major plot 'beats' to help shape your novel from its early stages to completion. These cover narrative, character development, conflict and resolution, and so on.
Above all, I think the Save the Cat! approach is very useful to both 'pansters' and 'plotters'. It aids everyone in striking a good balance between creative flow and coherent structure, thus keeping readers' interests alive.
In short, if you're looking for the best books on writing, give Save the Cat! Writes a Novel a try. You'll take in a truckload of useful pointers that'll inspire your writing for years to come!
7. How to Write Dazzling Dialogue: The Fastest Way to Improve Any Manuscript
Writing electrifying dialogue is a key part of great storytelling. With this focus in mind, How to Write Dazzling Dialogue specializes in helping you breathe life into all your characters and their interactions.
James Scott Bell covers a lot of ground. This includes showing you how to write riveting tension into your dialogue, tips on crafting memorable conversations, using effective punctuation for impact, and much more.
Moreover, I love the section that teaches us how to smartly mix in descriptive actions (e.g. character verbs) with powerful dialogue that sticks in readers' minds.
An enticing plot always benefits from convincing and purposeful speech. In this regard, I consider How to Write Dazzling Dialogue to be easily one of the best books on writing available.
Ready for the undead apocalypse? Check out our list of the best zombie books to sink your teeth into!
8. The Emotional Craft of Fiction: How to Write the Story Beneath the Surface
Building a strong plot is a major part of novel-writing. However, to truly stand out, you'll also need to stir people's emotions. Here, Donald Maass teaches you how to evoke memorable feelings among your readers, thus elevating the overall power of your work.
The biggest takeaway I had from reading this book is the importance of revealing one's inner and outer journeys. In other words, you'll need to lift the veil on a character's emotional state as he / she interacts with his / her physical environment and others.
Ultimately, Maass explains how the end-goal of all emotional storytelling is to allow readers to experience what your characters are really going through on a deeper, more visceral level.
Overall, I believe The Emotional Craft of Fiction is one of the best creative writing books that shows you the way to add emotional weight to your words.
9. Creating Character Arcs: The Masterful Author's Guide to Uniting Story Structure
Good fiction often rests on compelling character arcs. Here, K. M. Weiland shares her approach to creating dynamic / evolving characters that work to retain readers' interests. Much of her advice builds upon the classic Three-Act Story Structure.
Personally, I find Weiland's tips to be highly nuanced. For example, she details how authors should avoid pitting their character arcs against the grain of the main plot. Instead, these two aspects of storytelling should compliment each other for the sake of a greater whole. In addition, Weiland consistently raises key writing questions for you to ponder over as you craft your own novel.
However, keep in mind that a lot of her book focuses on constructing 'positive' character arcs – less so on 'flat' or 'negative' ones.
Overall, I strongly recommend Creating Character Arcs as a good resource for strengthening your character development skills – a big asset of the creative writing process.
Keen to bloom your very own garden? Here's our list of beginner books that'll help you bring your garden to life!
10. Writing Down the Bones: Freeing the Writer Within
Looking for books on writing that are both fun to read and informative? Writing Down the Bones is a great place to start! Natalie Goldberg walks you through all the fiction writing basics. This includes tutorials on how to let your creative ideas flow, using verbs effectively, learning to listen as you write, and so on.
I also loved Goldberg's coverage of less-often discussed authorial topics. For example, she explains the importance of finding an ideal physical location to write (e.g. the perfect cafe, etc.) – as well as her tips on overcoming writer's block and self-doubt.
In addition, I think what makes Goldberg's book unique is her weaving in of spirituality – specifically, her view of writing as a highly spiritual process. This distinct perspective separates her from other best creative writing books on this list.
Overall, Writing Down the Bones offers a little bit of everything for aspiring authors. Its spiritual tone might not be everyone's cup of tea. However, I think the book is a great fit for anyone who sees writing as both a practical craft and psychological mindset.
Other best books on writing to look out for!
11. bird by bird: some instructions on writing and life.
With thousands of five-star reviews, I regard Bird by Bird as a proven classic filled with writing wisdom for all fiction authors. Anne Lamott dispenses tons of creative writing tips (e.g. working on your first drafts, choosing the best plot ideas, etc.).
In addition, she also explores the many meaningful joys – and challenges – of striving to become a professional writer.
12. How to Write a Novel Using the Snowflake Method
Nope, Randy Ingermanson isn't calling you a 'snowflake'! Instead, the Snowflake Method is a 10-step approach that maps out your entire creative writing process. The book also presents its ideas through the lens of a fictitious novelist. Meta, much?
In short, when it comes to the best books on writing, How to Write a Novel Using the Snowflake Method is an ideal fit for those looking for a zany – yet, fruitfully methodical – technique to authoring your bestseller.
Deepen your thoughts with these beginner books about philosophy!
13. Write Your Novel From The Middle
Write Your Novel From the Middle posits a distinct writing strategy – start your novel from the middle, not the beginning or end!
For bestselling writing instructor James Scott Bell, working from the middle of your plot lets you quickly uncover the true heart of your story, early on. Subsequently, you'll find it far easier to develop the rest of your book around this narrative epicenter. Brilliant!
14. Zen in the Art of Writing: Essays on Creativity
I see Ray Bradbury as one of the best sci-fi writers of all time! So, naturally, I also fell in love with Zen in the Art of Writing . Through several essays, he shares his seasoned wisdom on how to master the craft of creative writing.
Above all, Bradbury's highly motivational advice will inspire you to keep writing, refining your skills through passion, practice, and patience.
15. Stein On Writing
After so many years, I love how Stein on Writing has stayed relevant to millions of fiction and nonfiction authors today.
Unlike some best books on writing, Stein focuses less on strict theory. Instead, he pragmatically guides you on 'fixing' specific writing issues. This includes trying to liven up a flat story, repairing pacing issues, and so much more.
16. Hooked: Write Fiction That Grabs Readers at Page One & Never Lets Them Go
Ever read a book you just couldn't put down? If so, you'll soon realize every author needs to weave a certain kind of magic to create a true page-turner.
In this regard, Les Edgerton presents you with his special formula to consistently produce alluring scenes that hold your readers' attention throughout. In short, Hooked teaches you all that its title suggests!
17. Writing the Breakout Novel
How do you write a novel that truly stands out the rest? Donald Maass is once again here to help! In Writing the Breakout Novel , he details many of the common characteristics that today's bestselling books tend to share.
Eye-opening and easy-to-read, I believe this essential writing guide will greatly improve your chances of authorial success!
Know of other best books on writing? Drop us an email with your favorite creative writing books and we'll include them in this list!
Abbey has been a freelance writer for 12 years, focusing on reviewing fantasy, romance, and sci-fi novels. She lives in Ohio and enjoys going for 2 hour walks with her dog, Mr. Sausage.