Management Consultant
Finance & Banking Professionals
Project Manager
Marketing Managers
Real Estate Manager
Sales Associates
Architecture Services
Software Engineers
Hospitality Industry
Medical Professional
Digital Marketers
AI Engineer
Cyber Security Experts
Visual Merchandiser
Customer Service
Business Analysts
Energy Analyst
Multimedia Designer
Systems Engineer
Legal Secretary
Sports Agent
Linkedin Profile Writing Service
Success Stories
CV Templates
Tier 2 Sponsor List
It trainee cover letter example.
Table of Contents
Applying for an IT Trainee position can be both exciting and daunting, especially when it comes to composing a convincing cover letter. The cover letter serves as your first impression, the initial handshake if you will, and it's therefore critical to craft it meticulously. In this article, we will delve into an exemplary cover letter for an IT Trainee position, tailored for UK English, providing a summarised detail pointer with an engaging introduction.
The Introductory Hook
A strong cover letter begins with an engaging introduction. Introduce yourself and express your interest in the role. For instance:
"Dear [Recipient's Name], I am writing to apply for the IT Trainee position as advertised on your company's website. As a recent graduate from [University Name] with a Bachelor's degree in Computer Science, my passion for technology and thirst for learning make me an ideal candidate for this opportunity."
This intro not only demonstrates your interest in the role, but it also gives the reader a snapshot of your background.
Selling Your Key Strengths
After the introduction, it's time to sell your key strengths. Ensure you tailor these to fit the job description. Here is an example:
" Academic Excellence : My studies have equipped me with a wide-ranging knowledge base in areas such as software development, data analysis, and networking. This enables me to adapt swiftly to a multitude of IT environments.
Practical Exposure : During my year-long internship at [Previous Company Name], I enhanced my technical skills and gained a deep understanding of team collaboration and problem-solving within a professional setting.
Relevant Certifications: I hold certifications in [mention relevant certifications], which will undoubtedly be beneficial for this role.
Adaptable and Quick Learner: As an avid follower of IT trends and updates, I am confident in my ability to learn and implement new technologies promptly.
Problem-solving Skills: My academic projects and internships have sharpened my ability to diagnose technical issues and develop effective solutions."
The detail pointer format ensures that the reader can quickly grasp your strengths and skills, enhancing your chances of standing out.
Wrapping Up with A Strong Close
The closing of your cover letter should reiterate your interest in the role and your eagerness to contribute to the company:
"I am eager to bring my strong work ethic, dedication, and technical skills to your esteemed company and am excited about the prospect of being part of your team. I am confident that I can contribute to your projects and am excited about the learning opportunities that this role presents.
Thank you for considering my application. I look forward to the opportunity to discuss my suitability for the role in more detail."
This closing demonstrates your enthusiasm, commitment and ends the letter on a positive and forward-looking note.
Writing a cover letter can be challenging, but remember, the goal is to showcase how you can add value to the company and express your enthusiasm for the role. By tailoring your cover letter to the job description and presenting your strengths and skills in a concise, easy-to-read format, you'll be well on your way to landing that IT Trainee position.
How useful was this post?
Click on a star to rate it!
Average rating / 5. Vote count:
No votes so far! Be the first to rate this post.
We are sorry that this post was not useful for you!
Let us improve this post!
Tell us how we can improve this post?
Video Editor CV Example - April 12, 2023
Web Editor Cover Letter Example - April 12, 2023
Service Desk Analyst CV Example - March 6, 2017
iCover help job seekers fulfil their job aspirations by setting realistic goals and perfect career choices. Our CV writing services shape the candidate's future to get their dream job. We staff industry experts, always eager to boost your confidence to crack interviews.
Excellent 4.9  out of 5
Company Name – BESTWRITING LTD
File no – 14419413
Quick Links
CV Examples
Registration
Careers Advice
Job Interviews
Terms & Conditions
Privacy Policy
Cookie Policy
Birmingham Kent Coventry Nottingham Liverpool London York Portsmouth Bristol Edinburgh Southampton Newcastle
Cambridge Belfast Wolverhampton Livingston Aberdeen Sheffield Oxford Plymouth Cardiff Leeds Bath
24/7 Customer Support
128 city road, london, united kingdom, ec1v 2nx, +44 74764 69125.
Losing Out On Your Dream Job Due To A Poor CV?
Order a professional cv @ £40.
Write My CV Now!
You have Successfully Subscribed!
Trainee Cover Letter Example + Tips
4.5/5 stars with 502 reviews
A resume provides a basic outline of what your work experience has been like. A cover letter is your opportunity to expand upon those points so that a hiring manager can determine if he or she would like to meet with you for an interview. Review this free trainee cover letter sample to get a better idea of what needs to be included in a high-quality cover letter.
Dear Mr. Cline,
I believe I have a lot to offer to the appraiser trainee position for the County of Kern. I have the skills, experience, and passion you are looking for.
I am well-acquainted with working on intricate phone systems. I understand Kern County has over 20 departments that calls may need to be redirected to. At my last job working for Placer County, I was responsible for directing calls to over 40 departments, so I am more than able to rise up to the challenge.
I also have a keen eye for detail that has come in handy on more than one occasion. For example, while working for Placer County, I had to review tax forms that were given to all local businesses. One year, I discovered a significant error that would have resulted in businesses sending in the wrong amount of money. We managed to get it fixed right away and ended up saving everyone a lot of headaches.
Kern County has a lot to benefit from by my employment. If you require any further information about my background, I would be happy to discuss it in person. Thank you for your time.
Average Rating
What to include in a trainee cover letter.
One of the worst things you can do on a cover letter is bring it down with clichés. Try not to talk about yourself the entire time. Instead, talk about how the organization could benefit from your skillset. Do not use too many hackneyed statements such as "think outside the box" or "change-driver." You should also avoid mentioning how you have references available upon request or how you are the perfect fit for a specific role. Finally, as you can glean for the free trainee cover letter sample provided, get into details that were not mentioned on your resume.
Industry Specific Skills to Include
Tailor each cover letter you send out to the specific job you hope to get. Plenty of skills could be added to the free trainee cover letter sample above to make it even better.
● Communication skills: Whether you are speaking with someone over the phone or in person, trainees need to convey information clearly and succinctly. ● Flexibility: The duties of a trainee can vary from one day to the next. Be willing to switch roles when you are called upon to do so. ● Independence: Trainees will not have someone watching over them all the time, so you need to be productive while on your own. ● Physical strength: Manual labor may need to be performed, so be comfortable with lifting, climbing, and crouching.
Related Skills
Undercover assignments
Logistics support and recovery
Recovery strategies
Crash recoveries
Area Recovery
Undercover Investigations
Recovery and rehabilitation
Letters of inquiry expertise
Discovery processes
Test strategies and coverages
More Resume Examples for the Next Step in Your Training-development Career
Corporate Trainer Resume
Learning And Development Specialist Resume
Training Manager Resume
Soft Skills Trainer Resume
More Cover letter Examples for the Next Step in Your Training-development Career
Instructional Assistant Cover Letter
More Cv Examples for the Next Step in Your Training-development Career
IT Trainer CV
Technical Trainer CV
Advertisement
Management Trainee Cover Letter Samples
A cover letter is a document sent with your resume to provide additional information on your skills and experience. It acts like a sales pitch document that allows you to "sell" to the hirer on why you are qualified for the job you are applying for. Here are two sample cover letters for Management Trainee positions that will make your application stands out. 
Cover Letter Sample 1: retail management, with internship experience, print version
Cover letter sample 2: finance, without internship experience, email version.
This article is either written or edited by jobsDB HK. If you would like to publish it on other website or publication, please contact us by email: [email protected] . jobsDB reserves the right to take legal action against any person that infringes the copyright.
Increase your chances of getting hired. Create a jobsDB profile
Increase your chances of getting hired. Update your jobsDB profile
想收到更多JobsDB最新職場資訊?
按訂閱後代表你已同意接受JobsDB的 使用條款 及 隱私政策 。
Technical Trainee Cover Letter Templates
Hiring Managers expect information to appear in standard formats or close to it. Many companies and Job Portals use ATS (Applicant Tracking System), searches for keywords and don't recognize certain types of layouts, odd-shaped bullet points, columns, or creative fonts.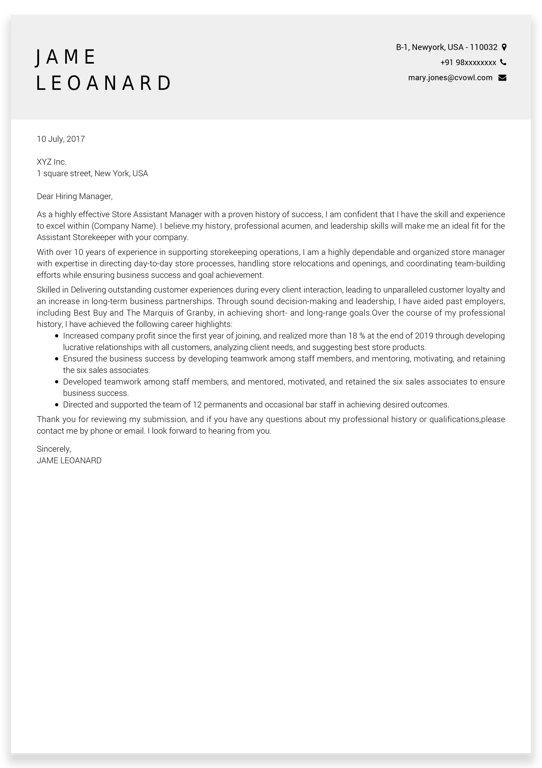 Why build with CV Owl?
ATS Compliant Templates
Templates designed in a way to pass any scanning test making sure your resume doesn't end up in the recruitment black hole.
AI Keyword Suggestion
Including keywords in your resume and cover letter increases your chances of landing a job interview. Get relevant keyword
Proof Reader
Typos and spelling errors on your resume can quickly undermine your chances of getting the job. Luckily, we've got it covered for you..
Achievements Highlighter
Listing achievements is what differentiates the top candidates from the rest. Our builder allows you to highlight your skills with solid-proofs in the resume itself.
Responsibilities Verification
Build trust in employers with verification of roles / responsibilities / accomplishments from your previous reporting managers.
Video Resume
Give yourself an edge with a video resume with studies finding that visuals are processed 60,000x faster than text.
Get Resume Score with our AI-powered Resume Checker
Get your resume scanned for free by our AI powered resume checker. Get a Resume score based on criterias recruiters & employers are looking for. Get actionables to optimize your resume, improve your score & land more interviews. The aim of our service is to help you maximize the impact of your CV, achieve your career goals and assist you create an interview winning resume.
Our Customers Love Us
"It was a pleasure to host CV Owl at our college campus for an interactive session on Resume building. The students benefited greatly as the company discussed the essential features of a CV, the main points to be covered herein, the difference between a CV and Resume and the importance of being aware of this difference while applying for jobs."
"The Training and Development Centre of JMC in collaboration with CV Owl successfully conducted a workshop on CV & Resume Building. The students found the CV portal (designed free of cost for JMC students) to be exceptionally helpful both for creating the CV as well as reviewing it."
Ridhima Gupta
"We sincerely thank CV Owl and Mr. Ankur for delivering such amazing and informative webinar for our students and gave us chance to improve our CV's. In all, the session remained instrumental in giving the aspirants a proper direction to work for their dream jobs and career goals."
"We thank CV Owl for organising CV Building Webinar and CV clinics. The entire team worked exceptionally hard to review students resume within 48 hrs. The entire process was carried out in a very smooth manner and helped students to identify their mistake in their CVs."
Table of Contents
Best Technical Trainee Cover Letter
What is the Technical Trainee cover letter?
Why do Technical Trainee cover letters matter?
Structure of the Product Manager cover letter
How to write a great Technical Trainee cover letter?
Technical Trainee Cover Letter Example Tips
Whenever a job seeker applies for a Technical Trainee role in a new company, he/she must signal their value through multiple mediums. While the Technical Trainee resume will be the most well-known part of the Technical Trainee job application, but, do consider the Technical Trainee cover letter equally important for landing a job. Writing a great Technical Trainee cover letter plays an important role in your job search journey.
Many employers no longer ask for cover letters these days, whereas, many employers still ask for cover letters from job seekers. And if you are sending an email to the recruiting team to apply, your email itself acts as a cover letter.
An engaging Technical Trainee cover letter can help you grab an employer's attention, which can lead to landing an interview for a job. Before creating a job-winning cover letter that really works for you, you need to know what content and format are to be used. Check out our perfect Technical Trainee cover letter example and start creating one for you on our easy to use cover letter builder.
When writing a Technical Trainee cover letter, always remember to refer to the requirements listed in the job description of the job you're applying for. Highlight your most relevant or exceptional qualifications to help employers see why you stand out from other candidates and are a perfect fit for the role.
CV Owl's Technical Trainee cover letter example will guide you to write a cover letter that best highlights your experience and qualifications. If you're ready to apply for your next role, upload your document on CV Owl for a review service to make sure it doesn't land in the trash.
Here we will discuss what a cover letter is, how to write a cover letter, why it matters for your job search, and what its structure should look like.
Must Read: How to Write a Cover Letter & Cover Letter Writing Tips explained
A cover letter is a narrative about who you are and why the recruiter should invest time in evaluating you, rather investing in other candidates. You need to showcase that you're the right fit for that specific job opening. It's important to always remember that the role of the cover letter is to share a narrative which is completely different from a resume for your job application.
Whereas, the Technical Trainee resume should highlight all your quantitative values where you need to prove your worth through concrete numbers. Your Technical Trainee cover letter should be different from your resume where you need to demonstrate a story about yourself in a way that your resume will never be able to do so. Alternatively, students who study web development can ask for Python assignment help at AssignmentCore whose experts handle various projects in Python language.
Your resume acts as a demo video for employers, which includes quick hits and stats on why you are the best solution whereas your cover letter acts like a customer testimonial white paper. Make it sound like an in-depth discussion with a couple of concrete and impactful experiences that bring you to life as a human being.
Check out professional cover letter templates at CV Owl's cover letter directory and you can use those templates for free for creating your Technical Trainee cover letter using our professional cover letter builder.
Must Read: How to Get Your Cover Letter Noticed by Employers
The cover letter is kind of a test for you. It tests to see whether you can craft a compelling narrative about yourself. By testing your cover letter writing abilities, the company is trying to assess whether or not you would be able to craft compelling narratives on behalf of that company in the future.
Many companies will let you optionally attach a cover letter along with your application. If you take this as a challenge for yourself and do so, it will showcase your firm commitment to the company, and allows you to tell a story about yourself as a leader and as a collaborator. A solid cover letter will leave a long-lasting impression in the recruiters mind and will help make you stand out from other candidates.
And here's the most important reason of all: the process involved is more important than the output. When you get into the cover letter writing process, you're compelled to figure out the story about yourself, and how you are the best solution for the company's pain.
You're advised to conduct pre-interview research about the company so that you know exactly what you're meant to tackle, and you know exactly how to position yourself throughout the interview. Once you've written your Technical Trainee cover letter, you'll have a mental reference point about how you want to talk about yourself across all of your interviews, and that's incredibly valuable!
Must Read: Things you need to know before start writing a Cover Letter
Structure of the Technical Trainee cover letter
The most effective and impact making cover letters consists of three core parts.
The first part is the introduction. The first paragraph should include the following key details: which company you're applying to, what role you're applying to, and a summary of how you will add value to the company.
Many cover letters fail to mention either the job title or the name of the company. This provides a clear indication to the employer that you're using the same cover letter for many companies, which further indicates that you aren't serious enough or you don't care enough about making a good impression. If this is the case, it's better to not write a cover letter at all! And, always make sure you're sending the right cover letter to the right company.
Most of the time, applicants take advantage of cover letter examples or cover letter samples , and forget to clean it up. You need to ensure that you've put in all the hard work in personalization of your cover letter - be professional!
It shouldn't really be about you - rather, it should be about how you're excited about what the company is doing, and about how you're the perfect fit to solve their needs. And if you feel that you can't directly address the job requirements on the company website, you may need to consider applying for a different role instead.
The second part is the narrative. The second paragraph includes your story where you tell about yourself, and where you showcase that your past experiences have made you capable enough to be the best suited candidate available for that specific position.
Use it to address questions that might come up in an interview, such as "what was your proudest moment", "how did you overcome failure", and "tell us about a time when you took an initiative from start to end successfully."
Always remember to customize your cover letter to the specific employer and the specific role that you're applying for rather than using a standard one for all which lands in the bin.
Finally, the last part is the conclusion. In the last & closing paragraph, summarize what value addition you'll bring to the company and why you're the perfect fit for the specific role. Express your excitement about being a part of the team in the near future. Remind them that they should reach out to you to schedule an interview so that they can learn more about how you're the best person to solve their problems.
With a cover letter created with the above structure, you're definitely gonna leave a solid impression that will grab the attention of hiring managers which significantly increases your chances of getting a job interview.
Must Read: Tips for Customizing your Cover Letter
Before you write a single word of your cover letter, you must first prepare your thoughts and pen down on a blank paper.
Ask questions to yourself like: What are your strengths? Where do you stand as a Technical Trainee? Which of your work experiences is the best so far for the companies you've worked with?
Similarly, conduct research on the company . What is their product, their competitors, their mission, and what is their culture? What problem statement are they trying to solve with the Technical Trainee role that you're applying to?
So now you must be having 2 stories - one for you and the other of the company. Write down both the stories on a paper. Review your two stories and your pre-interview research, and use that to hammer out your introduction and your conclusion. !
Now bring the whole thing down to a single page eliminating all the unnecessary and unrequired stuff. When the hiring managers assess your cover letter or your resume, they do not evaluate you on the basis of your sum of your experiences but on the average of your experiences. Hence, try to eliminate or cut out every single irrelevant word you've put in as it's gonna bring down the averages of your experience.
One of the simple ways to make sure that your cover letter stands out from the numerous other candidates' cover letters is to personalize your cover letter which helps you grab the hiring manager's attention. Express your enthusiasm about the job showcasing why you're the perfect fit for that specific role and how excited you are to be the part of the team.
Make use of the job description to which you are applying for which will help you to write a cover letter that clearly demonstrates how your skills, experience, or background make you the best available candidate to be a Technical Trainee for the company. You should demonstrate exactly how much you are interested in the organization and the position, showing that you are able to meet the needs of the company.
Don't forget to learn about the organization. Take some time out to peruse the company's website and learn their values, mission, and then incorporate that information in your cover letter. Let the recruiters know how you came across this position and detail how your ideals are in line with the organization's goals and how your plans for your career can benefit their objectives.
Always make sure you only focus on the skills in the cover letter which the organisation demands and have highlighted in their job description. Specifically, the ones that are listed as being required separately, do not forget to put them in. Give a brief on these skills by offering concrete examples of how you are using or have used them with any success story(if any).
Proofreading & Iterating - Once you're finished writing your cover letter, edit your cover letter and ask for the feedback from your friend or of you have any consultant/mentor, and repeat this process until you and your reviewer agree and are satisfied that you are the best fit for the job from all other candidates that are applying. Learn to use grammarly .
Key points to remember - don't worry too much about the salutation or the greeting. It doesn't matter whether you use "dear sir or madam" or "dear hiring manager" or "to whomsoever it may concern" - the ultimate goal is to demonstrate that you're the stand out candidate out of everyone who's applying for that job posting. Just focus on the core value that you're bringing to the company! If you experience difficulty in composing your cover letter professionally, you can hire an essay writer at CustomWritings to have your cover letter or job application paper written from scratch.
Must Read: Things to remember while sending a Cover Letter
Even with a use of a cover letter sample or template, sometimes it can get even more trickier to make a perfect cover letter. Below listed are some tips to keep in mind when writing your Technical Trainee cover letter.
Use a proper cover letter format (one-inch margins, line spacing of 1.15, and an 11pt or 12pt classic font).
Always have an attractive yet professional cover letter header.
Show you're the best for the position and explain why you want to be part of the company and the value you will bring.
Always remember to provide your contact information (e.g. phone number and email address), and if possible add a link to your LinkedIn profile which brings more professionalism.
Do not add or share other social media links such as Instagram, Twitter, or Facebook.
Always proofread your cover letter before sharing with hiring managers. Double check for any typos or grammatical errors. Spell check is your best friend here! Use grammarly!
Make note of these key points and remember that you're selling yourself to not only the hiring manager but also the company.
Must Read: Avail Professional Cover Letter Writing Services
Your Technical Trainee cover letter is an opportunity for you to tell your story, without being stuck in the formatting constraints of the Technical Trainee resume. Make use of this chance and let the hiring managers know why you're the best fit for the role!
Start with an attention grabbing introduction, followed by your key narratives as you were answering an interview question . Make sure that your key narratives focus on the pain of the company and how you can take them out of it. Conclude with a conclusion summarizing your value proposition and expresses your excitement about the role.
Notice how your cover letter answers multiple Technical Trainee interview questions. It should answer the questions "tell me about yourself," "what are your strengths", "tell me about a time when you led an initiative", and "tell me about a time when you overcame a challenge." If you know how to write a good cover letter , you know how to crack a solid portion of the interview process too!
As you write more and more cover letters, you'll find that you've become better at positioning yourself as a product.
Our Best Articles
Resume writing tips, best resume formats, how to write a resume, best resume writing services, cover letter tips, tips for job interview, things to say in job interview, things you should not say in job interview, 55 mistakes you should avoid in a job interview, tell me about yourself, 7 ways to address cover letter, 3 things that will get your resume thrown into trash, 5 reasons to have good resume profile, sign in & get started.
Login & start where you left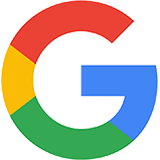 Create your account
Signup & create your CV for free
Recover password
Instructions will be sent to you.
Creative and self-driven design professional with 9+ years of experience creating and delivering elegant.
Sample Cover Letter For A Graduate Trainee
Cover letter sample for a graduate trainee.
Organizations have been inviting graduates to apply for their graduate trainee programs, with the latest being advertised by Total Kenya and De La Rue. There may be others that you have come across in the recent weeks and if you are still yet to apply, you might be in the process of applying. That you are a graduate is only the first and most important qualification. However, getting picked from a pool of other graduates will require that you sell yourself accordingly through your CV and cover Letter.
Your Cover Letter will be the document accompanying your CV and probably the first thing employers and recruiting managers will see before even opening your CV. So, how well written is your cover letter? Does it compel recruiters and employers to open your CV? If you are having difficulties fitting important information on a page, below is a sample you can use. And here is one for a banking job when there is no advert.
Sample Cover Letter For Graduate Trainee
Job Seeker's Name P.O Box 555 – 00100, Nairobi
Your Phone Number & Email Addres s
Human Resource Manager, XYZ Company Ltd, 5th Floor X House (Company Address) 8th April, 2016
Dear Sir/Madam (If you have the hiring manager's name, use it)
I wish to apply for the graduate trainee position at your company, currently being advertised on your company website. Please find enclosed my CV for your consideration.
As you will see from my attached CV, I have recently completed my 4 year Bachelor's degree in Commerce, Finance option at the University of Nairobi and attained a 2nd Class Honors Upper division. I believe the knowledge I have acquired through my course work and the skills I picked up make me an ideal candidate for this opportunity.
I am interested in this position as it appeals directly to my passion for working with numbers and interest to learn by working in a fast paced environment. Aside from my degree, I have held various internship positions at various companies that have provided me with important hands-on experience to work as a foundation to build my career in finance.
In addition to my degree qualification, I recently took up a class towards my certification as a Finance professional and have participated in at least two financial forums to gain more knowledge on the current market trends.  I am confident that my passion and enthusiasm for the Finance field will prove valuable to your organization.
I look forward to an interview with you where we can have a detailed discussion on my suitability for the position. You can reach me anytime during the day on 0702******.  Thank you for your time and consideration.
39 Comments
Its a nice one.it is vital to me.
Great.what a nice cover letter that a probable employer can't afford to put aside!
This a nice caver letter hope it will help me.
Good sample letter. Thank you..
Correct sample.has enlightened me and it help me
A very good piece. Am certain it's going to help me a great deal somewhere.
Hello John,
Kindly send a copy of your current CV to [email protected] for further assistance.
This is a good piece my concern is the mobile phone no on the cover letter. should it be on the cv or both?
Comment Never.its a grivious mistake, and sign of disorganization. it Must be one page only
thanks this is very helpfull
this is very nice thank you
Im Adriver Of Ten Years Experiance With Class A B C E , So I Need Aproffetional Cvs. Im Avaible All The Time. Thankyou .
credible work indedmmmmm
finally this is what i wanted…thank you..which is the current CV format if I may ask kindly
What about the headline? it is missing here
Thanks,this is a good job
Can someone write on the back page of the letter page?
thanks for the advice very useful
looking for electrical technician job
actually have been trying to apply many jobs but no interviews am going to change now,have completed a diploma in IT,have been a ICT teacher almost 2yrs,and I would wish to change job category but in the same field of IT.personally am round of you.
thank you,your doing great.
i thank you for the sample cover letter.But how comes the letter has no title
I thank you for the sample cover letter, the letter has no title
hallo, how do i write a cover letter for a sales trainee position without an advert?
Hi perminus,thanks for the good work you doing.My question is when you come across job advert which doesn't have the Name and the address of the company,how do you apply about this?
God will always bless your work. I like your articals. They are very helpfull.
Good stuff. Could you please do a sample cv for a graduate trainee? preferrably one with a degree or so, in Project Planning and Management.
Very important piece.. Thank you
you have such good tips.my concern is some vacancies are rare.example for graduathe in analytical vacancies and industrial chemistry.how do you help such graduates??
quite informative, but would you please help me understand while making an online application, do I have to write my cover letter directly or send it as an attachment!
Hi, I had earlier on pointed out on the flaws in a previous cover letter you had posted, and i honestly wonder if you take the comments we make here seriously. I am a Communication and PR student, and the letters that you post a sample of, am afraid that they are the ones my instructor tells me critical HR personnels would dismiss without having a second glance at. However, i won't tire correcting:
The applicants name is not part of the sender's address. Just write your address directly of you do not have an address of reference currently.
The date is not written on the recipient's address but after the sender's address and its suitable format is e.g, April 8, 2016.
In this age of the new media where we have the internet at our disposal, it's pitiable of one to write dear Sir /Madam. This is what we call a 'blind address'. You can easily know the gender of the person you are addressing your letter to. Not the capitals in Sir, Madam, in the salutation. Incase you use this, at the foot of your letter it will be-Yours faithfully… But in case you use the name instead it will be, yours sincerely.
The lette's votehead is in this case missing but just to note, one should apply for employment, recruitment… But not for a vacancy or post.
You contact details come after your name. Eg Yours faithfully, signnature Sam. E-mail: Phone:
Finally, it does not hurt to end your letter with a thank you.
Several other corrections are to be made in the body, but i'll leave it at that. NB: just an honest correction. Am an ardent follower of this website and since i perceive it to be proffessional, i correct it humbly.
Feedback always appreciated: E-mail: [email protected] Phone: 0704694734
This site is of much help to the job market needs.Kindly post one for a hr opportunity.thank you
Dear Mwangi, We do not 'blacklist' any candidate and you are welcome to apply for any vacancy that suits you. If you have identified a position that suits you, contact the recruitment officer who had interviewed you earlier on. Wishing you the very best. Regards, Perminus
thanks.this is very helpful
Wow thanks alot for such a wonderful cover letter….it's so helpful to me since am a graduate searching for graduate trainee positions, entry level job or even internship for the experience gained. God bless.
Morning, Per minus, Good article and I haile what you do for the unemployed youth. I however, in my comments must have made a positive criticism that you or your staff might have not liked me for Or a contact to either of my referee might have given u a waylaid judgement about me. Why?, ~ how do you explain me applying for jobs that am outrightly qualified for and not getting even an interview information. I first thought it was undoing of my resume which I used a sample posted by you, and still!, I couldn't get an invitation?!, keeping in mind that I travel overnight to attend your interviews from Eldoret. Am either forced to think that my original c.v. was just okay to warrant an interview with you or you have blacklisted me for your future recruitment practises which I found very wanton (if that's the case) since this should be a national recruiter free of prejudice, favourism and clear of corruption. I am a worthy employee and I have the papers (in your database if not erased). All am asking is a fair chance. I don't mind the trips if I loose an interview to the better person but let attend them if am qualified. NB: Periodically communicate the follies of an otherwise potential employee so that he can clinche the next interview. Thats what makes a cutting edge from the rest recruiting company. So that you know. I will still use corporate staffing for my job search. Thank you.
Thanks.This is very useful
Comments are closed.
Get A Job Fast . Register Your CV With Us And We Shall Contact You For Jobs That You Qualify. Click Here To Upload Your CV. It's Free .
Applying For Jobs & Not Getting Interviews? Your CV Could Be The Problem . Click Here For Free CV Review And CV Writing Service.
Grow In Your Career. Dont Stagnate. Check Out Short Professional Courses Starting Next Month .
Login to Fasthire
Reset password, create a free fasthire account, graduate trainee cover letter example (revised).
September 15, 2020
Cover Letters
A graduate trainee is a fresh graduate that is transitioning into the workplace.To secure a position, your graduate trainee cover letter should achieve one purpose; which is, proving that you are a valuable candidate. Hence, this graduate trainee cover letter example will not only show you how to write a good cover letter , but, it'll answer other key questions about graduate trainee positions, so that you'll have a good knowledge of the portfolio that you're about to fill.
Who Can Apply for a Graduate Trainee Position?
Any graduate can apply for a graduate trainee position, provided they qualify (degree) in the same or related industry.
Nevertheless, it's best to apply for a graduate trainee position in an industry that you wish to pursue a career in.
Requirements of Graduate Trainee
Degree in the same or related field.
Previous work experience is not necessary, but may be advantageous.
Good written and verbal communication skills.
Excellent research abilities and a willingness to grow.
A positive attitude and a growth mindset.
Duties/Responsibilities of Graduate Trainee
Gathering as much information on the company and participating in on-the-job training wherever possible.
Participating in meetings, workshops, and team-building events.
Taking notes on experiences and keeping a log of things learned.
Compiling reports and making presentations to other staff members.
Analysing existing systems and offering new ideas for improvement.
Bringing positive energy into the company, and forming lasting professional relationships with staff.
Conducting research and assisting the Manager or Supervisor wherever possible.
Completing fieldwork or visiting different work sites when required.
Upholding the good name of the company at all times.
Writing a test or submitting to some other form of evaluation at the end of the graduate program.
Graduate Trainee Cover Letter Example
Cynthia Akuma
Mobile: xxxxxxxx
17 January, 2012
Mr. Richard Okiasi
Alan & Grant Plc.
Phone: XX XXXX XXXX
Email: enquiries@alan&grant.com.ng
Dear Mr. Richard,
RE: Application for Graduate Trainee Position
As a young and motivated individual, I am extremely interested in applying for the advertised Graduate Trainee Position with Alan & Grant Plc.
In November 2011, I completed my undergraduate studies and obtained a degree in Business Administration. This has given me a range of practical capabilities that will meet the needs of this role.
While rounding up my undergraduate studies, I worked part-time as a Customer Service Assistant for Shoprite. My responsibilities in this role included providing face-to-face customer service and assisting on the floor with stock movements and visual merchandising. This position has given me key employability skills while also allowing me to have an experience of working in a professional and fast-paced work environment.
About my ability to meet the specific requirements of this job:
Customer Service: Worked part-time for a year in a face-to-face customer service environment, providing customer service at registers, lay-by counter, and on the retail floor.
Reception duties: Responsibilities at Shoprite included answering incoming phone calls and assisting customers with phone-based enquiries.
General Administration: Certificate in Business Administration has provided training in the use of skills, which include filing, data processing, records management and written communication.
My teachers and employers have commended me for my high level of interpersonal skills and naturally engaging personality. My motivations include, learning new things and the challenge of meeting key objectives. My current and previous managers can be contacted to provide more information about my ability to meet the needs of this job.
I understand that you will receive a large number of applications for this role. I do, however, believe that my motivation, commitment and pre-existing skills will allow me to fit into your work environment and immediately start supporting the needs of your organisation.
I would appreciate the opportunity to meet with you to discuss my application at an interview. I have enclosed a copy of my resume for your consideration. I can be contacted at all times on the details provided above.
Thanking you in advance for your time,
Most Sought After Skills for Graduate Trainee Position
Naturally, the skills that employers look for in a graduate trainee, varies from industry to industry and from job to job. However, there are skills that employers value across the board.
The core soft skills that employers look for in a graduate trainee include:
Literacy and numeracy
Time management and organisation
Oral and written communication
Creativity and problem solving
Initiative and enterprise
Critical and analytical thinking
Ability to apply discipline, knowledge and concepts
Information gathering, evaluation and synthesis
Emotional intelligence and interpersonal skills
Adaptability
Hard skills that employers look for in a graduate trainee include:
Specialised maths knowledge: A working knowledge of calculus, statistics and probability are required for a career as an actuary.
Good business sense: Accounting and economics.
Strong computer skills: Formulating spreadsheets, statistical analysis programs, database manipulation, programming, etc.
Note: Employers don't expect you to have all these skills, and you will learn many more on the job. But of course, any special knowledge that you've acquired through your degree, industrial training and short works will be an added advantage.
Let us know if you have any questions about this Graduate Trainee cover letter example. Good luck with writing your cover letter!
Editors Recommendation
Cleaner CV Sample
How to Write Application Letter for Canada Teaching Job
What is a Cover Letter and When Do You Need It?
Best CV Writers for Fresh Graduates Without Work Experience
Student Intern/Trainee CV Sample
Internship Cover Letter/Application Sample
Junior English Teacher CV Sample
Business Data Analyst Cover Letter No Experience
Letter of Recommendation for MSc in Human Resource Management
Best Letter of Recommendation Writing Services Online
Share this post
Recent news articles.
How to Write a Cover Letter for a Graduate Trainee in a Bank with a Sample
How to Write a Cover Letter for a Fresh Finance Graduate with a Sample
Application letter for graduate trainee, graduate trainee cover letter with no experience .
How to Write an Application Letter for a Teaching Job
Boost Your UK CV: Essential Keywords for UK CV and Cover Letter
+2348138235629
For candidates.
Ghanaian SOP & Personal Statement
Letter of Recommendation
Personal Statement
LinkedIn Optimization
CV Writing Service
Login/Register
Career Advice
For Employers
Terms and Conditions
Privacy Policy
Refund Policy
Testimonials
© Product of Okverse Services Limited 2020-2023. All Rights Reserved
Click to join the job group
Powered by Fasthire