Create Cover Letter
James Spellman Venterra Realty 1134 Clay Street Indianapolis, IN 46204
Subject: Application for position of Housekeeper
Dear Mr. Spellman,
I am applying today with this cover letter and resume for your Housekeeper position. My name is Shawn Ebner and I have over 15 years experience as a Housekeeper. I thank you in advance for your time and consideration today.
As a successful Housekeeper for the last 15 years at Grand Teton Lodge Company and Avera Health, I have learned much valuable information about what tools, equipment, skills, and attributes make for an effective Housekeeper. I am experienced in all the best products and cleaning equipment, work fast, and thoroughly, as well as can tackle a number of cleaning challenges all at once. I am very personable and can also help out with any other duties or services you offer your clientele, such as cooking and transportation. I am dependable, organized, and precise. I am your perfect Housekeeper for this position.
I know I would make a great choice for this position, and would like to talk more about my experiences in Housekeeping over the years in a face to face meeting. Please review this cover letter and the attached resume, and then contact me for this purpose. I am eager to hear from you at your earliest convenience.
Yours Sincerely,
(Signature hand written in blue pen ink)
Shawn Ebner
Encl: Resume
In addition to the Housekeeper Cover Letter example, be sure to check out our Housekeeping Supervisor resume example .
Advertisement
Preparation Tips
Interview Checklist
Questions&Answers
Difficult Questions
Questions to Ask
Interview Tips
Dress for Success
Job Interview Advice
Behavioral Interview
Entry Level Interview
Information Interview
Panel Interviews
Group Interviews
Phone Interviews
Skype Interviews
Second Interviews
Zoom Interviews
Job Interview Guides
Administrative
Call Center
Clerical Interview
Customer Service
Human Resources
Office Manager
Project Manager
Restaurant Jobs
Social Work
Interview Follow Up
Thank You Letters
Job References
Employment Tests
Background Checks
Character References
Accepting a Job Offer
Decline a Job Offer
Verbal Job Offer
Negotiate Salary
How to Resign
Job Search Strategy
Job Search Tips
Respond to Interview Request
Letters of Recommendation
Surviving a Layoff
Sample Resumes
Resume Objectives
Cover Letters
Job Descriptions
Job Interview Blog
Best Articles
Privacy Policy
Housekeeper Cover Letter
Housekeeper cover letter example that gets you the interview. Demonstrate that you have the practical skills to do the housekeeping job and highlight the strengths that employers look for in a housekeeper including reliability, honesty and attention to detail.
Energy, willingness and commitment are also strong selling points for this type of job.
Make sure your cover letter quickly convinces the employer of your suitability for the housekeeper position.
Housekeeper Cover Letter Example
Your Name Your Address Your Contact details (phone and email)
Mrs Gill Mansel Human Resources Manager Mountaincare Center                                                                     Granger Road, Murray, UT 84107
Dear Mrs Mansel
I am responding with enthusiasm to your job posting for a housekeeper. A hard working and energetic employee, I am experienced in all aspects of general housekeeping and deep cleaning and take pride in providing a clean, sanitary and aesthetically pleasing environment. I have enclosed my resume for your consideration.
Some key strengths that you may find relevant include:
Proficient at operating modern cleaning equipment.
In-depth working knowledge of chemicals and cleaning solutions.
Proven reputation for paying close attention to detail and demonstrating strong customer service skills.
Able to closely follow instructions, strictly adhere to safety and hygiene standards and work with minimal supervision.
Verifiable history as a reliable and honest employee with a professional attitude.
I believe I have the skills that you are looking for in a housekeeper and I would appreciate a personal meeting to discuss your position further. I look forward to hearing from you.
Thank you for your time.
Jane Santos
Housekeeper job duties and responsibilities for your cover letter and resume
Get help with writing your housekeeping cover letter with these comprehensive housekeeper job descriptions .
A full list of housekeeper duties in different working environments including hospitals, nursing homes, retirement and living centers, domestic homes and hotels.
JOB DESCRIPTIONS
Housekeeper Duties & Responsibilities
Housekeeping Job Description
HOUSEKEEPER RESUME
Sample Housekeeper Resume
Top tips for housekeeper cover letters and job applications
Housekeepers often have to do shift work including weekends and public holidays. Emphasize your flexibility and commitment to fulfilling your work schedule in your cover letter.
Entry-level housekeeping job candidates who have little or no experience should focus on their ability and willingness to learn new tasks and on the competencies relevant to all housekeeping jobs including reliability, integrity, enthusiasm, strong work ethic and customer service.
A keen attention to detail is what separates good housekeepers from average housekeepers. Your commitment to be the best at what you do and your willingness to go the extra mile will ensure you get the job. Check that your cover letter is error-free by carefully proofreading it. Mistakes in your housekeeping cover letter will give the impression of poor attention to detail.
Highlight those skills and strengths that add value to the specific job opportunity. List of employee strengths
Housekeeper job interviews
JOB INTERVIEWS
5 Common Interview Questions
Housekeeping Supervisor Interview
Nanny Interview Questions
To Top of Page
Don't Miss These Latest Updates
Problem-solving is a key skill for today's workplace. Problem-solving behavioral interview questions
Compelling sample interview answers to "Why do you want to work for this company?"
11 essential supervisor interview questions and answers plus industry specific supervisor Q&A .
How to ask for a letter of recommendation with this sample email requesting letter of recommendation .
What are the top 10 reasons for leaving your job? Find out acceptable reasons for leaving a job.
Sample employment acceptance letter and email to properly confirm your acceptance of the job offer and employment contract.
What are your strengths? Find out the 11 essential workplace strengths at list of strengths and weaknesses
Interview Preparation
Interview Questions & Answers
Interview Guides
After the Interview
The Job Offer
Latest News
© Copyright 2023  |   Best-Job-Interview.com    |   All Rights Reserved.
Professional Housekeeper Cover Letter Example for 2023
Read for inspiration or use it as a base to improve your own Housekeeper cover letter. Just replace personal information, company application data and achievements with your own.

Tips to write a housekeeper cover letter that stands out
What's the best thing about writing a Housekeeper cover letter? You get to decide which parts of your experience need to be highlighted and which should better be skipped!
And what's the thing that will make every hiring manager want to learn more about you? Mentioning the tools that have helped you overcome challenges and improve your skillset.
Let's look at our professional tips and examples that will help you write a memorable cover letter and land an interview.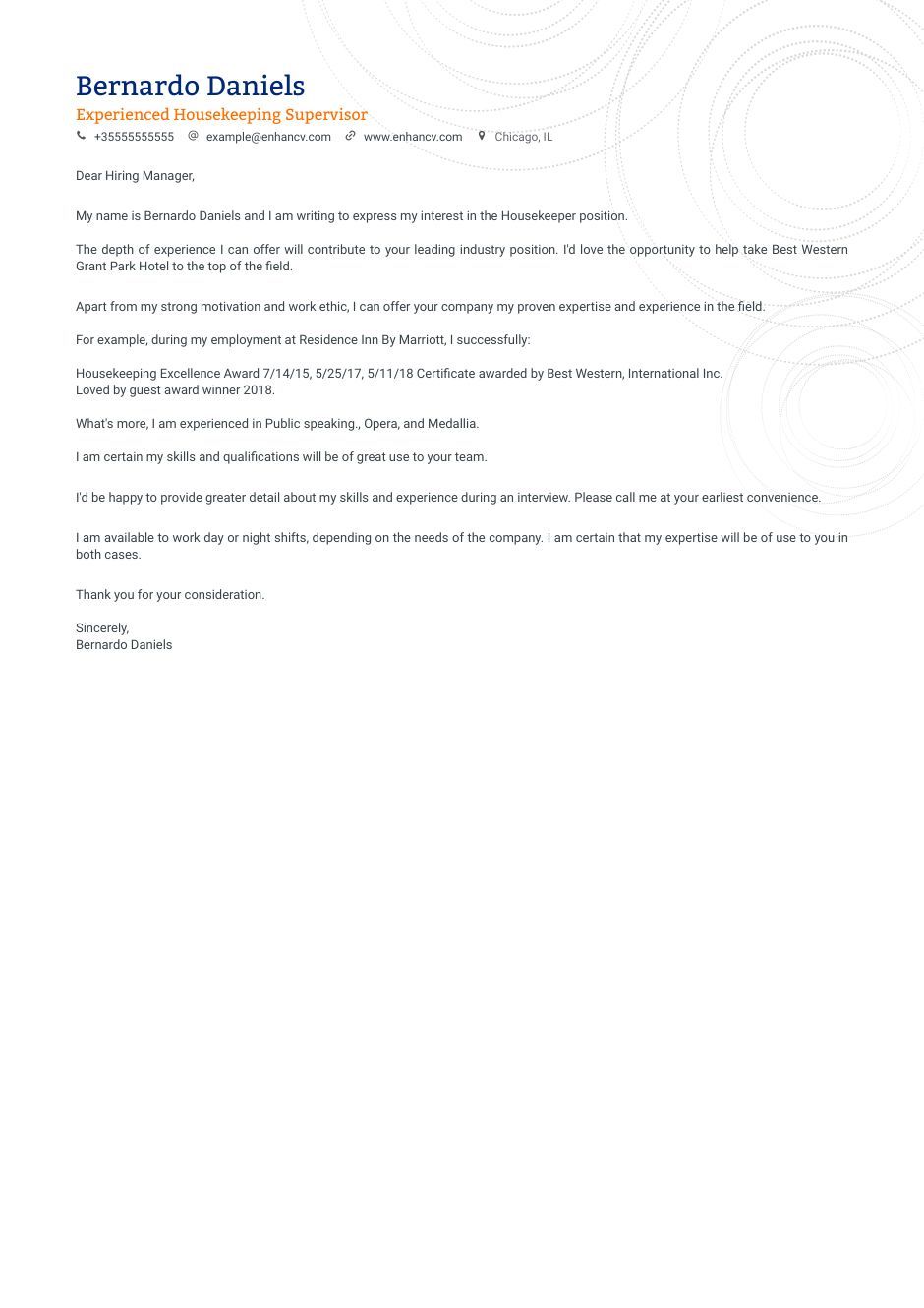 There are several things you need to do if you want to make your cover letter stand out.
First and foremost, make sure to stick to a tone of voice that is either formal and more on the traditional side or completely matches the company culture.
Second, make sure you're not just re-writing your resume. Rather, build upon it.
And third, focus on achievements and motivations, rather than plainly listing your hard skills.
Now, if you want to stay on top of your cover letter game, we've got some additional tips for you.
Use an appropriate salutation and write a powerful introduction
Address your cover letter directly to the hiring manager, whenever possible. This has proven to be a good approach for two reasons.
First, it shows your attention to detail.
Second, it proves that you're willing to do some research and go the extra mile for the sake of success.
But if finding the recruiter's name is too difficult, you can go for a traditional gender-neutral phrase.
Here's our selection of strong salutations. Feel free to borrow any of them:
Dear Mr. John,
Dear Ms. Petersen,
Dear Hiring Manager,
Dear Dr. Todd,
Dear Head of [team you're applying for]
The introduction of your cover letter is the first thing the hiring manager will read. Logically, having a strong introduction is your chance of getting their attention.
In order to do that, you need to get creative. Don't just do what everyone else's been doing for years, i.e. writing "I found this job opening on that website and decided to apply".
Rather, show that you are genuinely excited about the position and the company. You could do that by mentioning your love for the industry or what you can bring to the table.
Combine your soft and hard skills for an unbeatable match!
When it comes to listing skills on a cover letter, there's only one thing that could be said about it – do it in a well thought out way!
We mean, don't just plainly list all your skills on your cover letter. Instead, link them to achievements and goals. Share how your expertise can add value to the team. Maybe even tell a personal story. It's up to you.
Just make sure to include both soft and hard skills – especially the ones listed in the requirements section of the job advert. This will help you pass applicant tracking systems that screen documents for certain keywords.
Show that you did your research before applying
How can you prove your excitement about the company? By showing that you've taken the time to research its issues, goals, and plans. You can also link them to your skills and experience if you want to show that you're really a strong candidate.
In addition to making a great impression, researching the company will help you find out if you really want to be part of this team or not. After all, interviewing is a two-way process.
End in an actionable way
The last part of your cover letter should briefly sum up everything you've said so far. It should also express your gratitude for the hiring manager's time and consideration.
The tone of the closing line depends on two things – your personal preference and the company culture. Don't go for overly creative phrases if the company you're applying for relies on strictly corporate language.
Traditional lines such as "Looking forward to your reply" are usually considered a safe bet. So when in doubt, stick to them.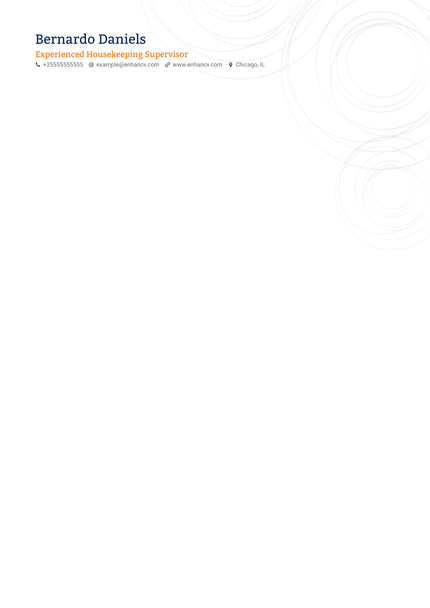 Cover letter examples by industry
Camp Counselor
Career Change
Production Manager
Insurance Agent
Personal Trainer
Police Officer
Entry Level
Firefighter
Security Guard
Flight Attendant
Business Owner
Work From Home
Correctional Officer
Factory Worker
Military to Civilian
Manual Tester
Social Worker
Cyber Security Analyst
Cover letters helped people get noticed
Updated for today's recruitment standards
Worried your cover letter design is past the expiration date? We'll help you craft a new one that leaves an impression and beats luck.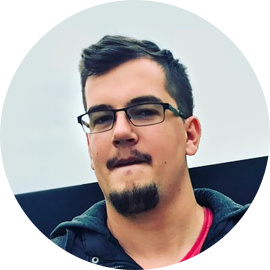 Daniel Pietersen
Senior customer support engineer.
" Enhancv gave me a sense of relief and a feeling of confidence when passing it along to a potential employer. "
Daniel Pietersen on using Enhancv
Check out more winning cover letter examples for inspiration
Learn from people who have succeeded in their job hunt.
Director Of Sales Cover Letter
Patient Service Representative Cover Letter
Interior Designer Cover Letter
Systems Engineer Cover Letter
Tech Cover Letter
Content Writer Cover Letter
Banking Cover Letter
Procurement Cover Letter
Pr Intern Cover Letter
Video Producer Cover Letter
Creative Marketing Cover Letter
Database Analyst Cover Letter
Strengthen your application with a memorable resume
Want to become the center of attention? Pair your cover letter with an eye-catching resume. Check out our Housekeeper resume examples and build yours in minutes.
Use templates that match in design to prove your strong attention to detail.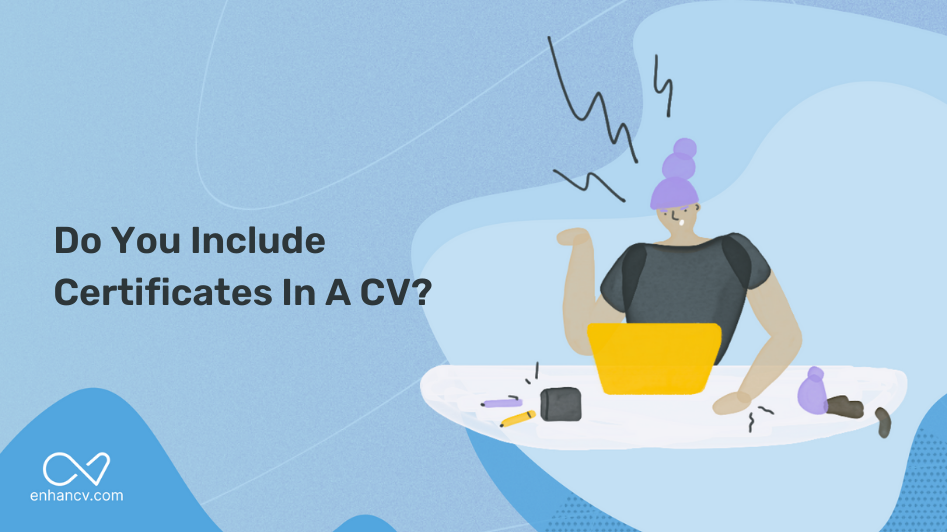 Do You Include Certificates In A CV

How to Write A Resume Headline (5 Examples You Need to Steal)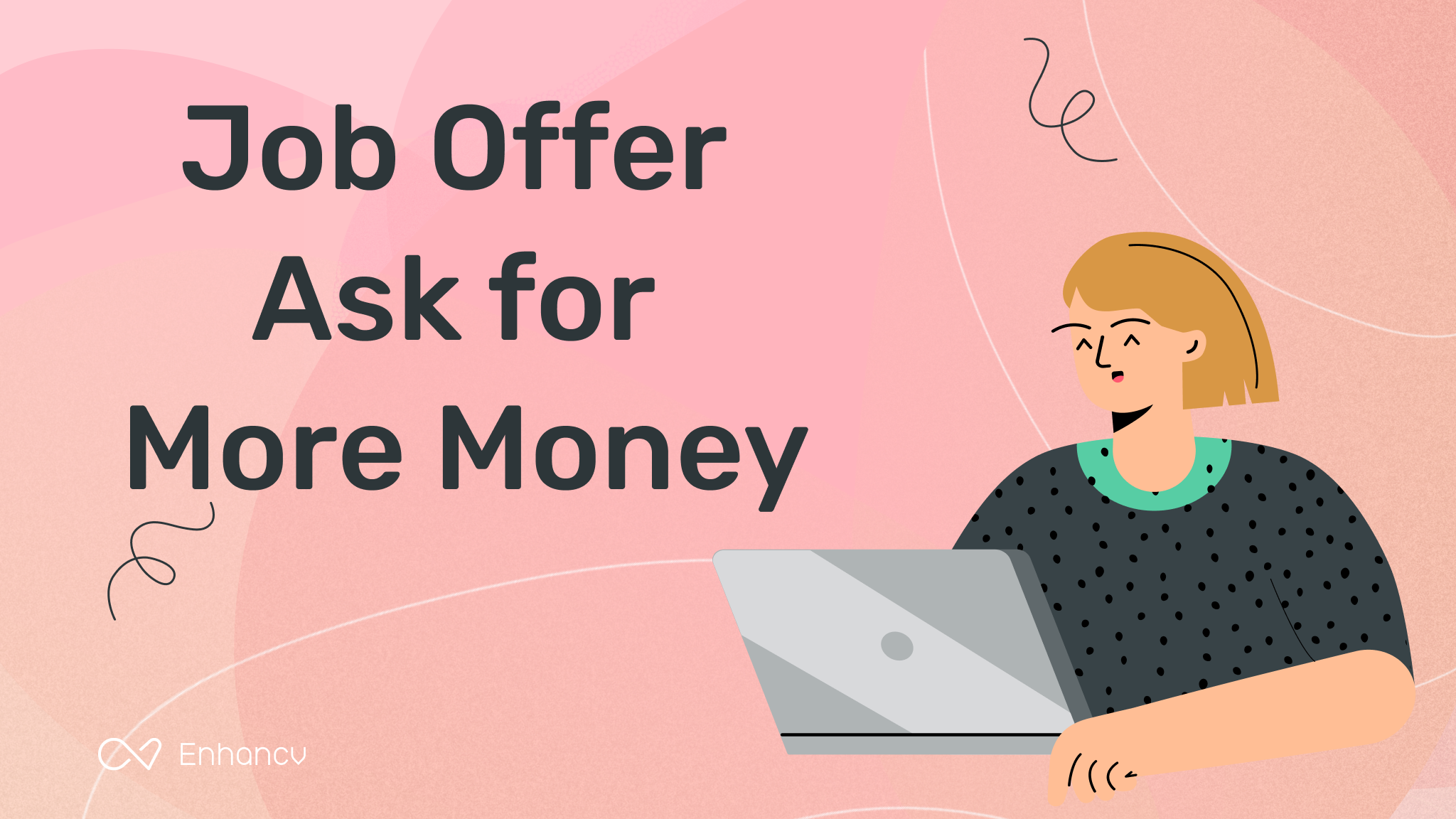 Navigating Salary Negotiations: How to Ask for More Money in a Job Offer

Alice's resume for a masters scholarship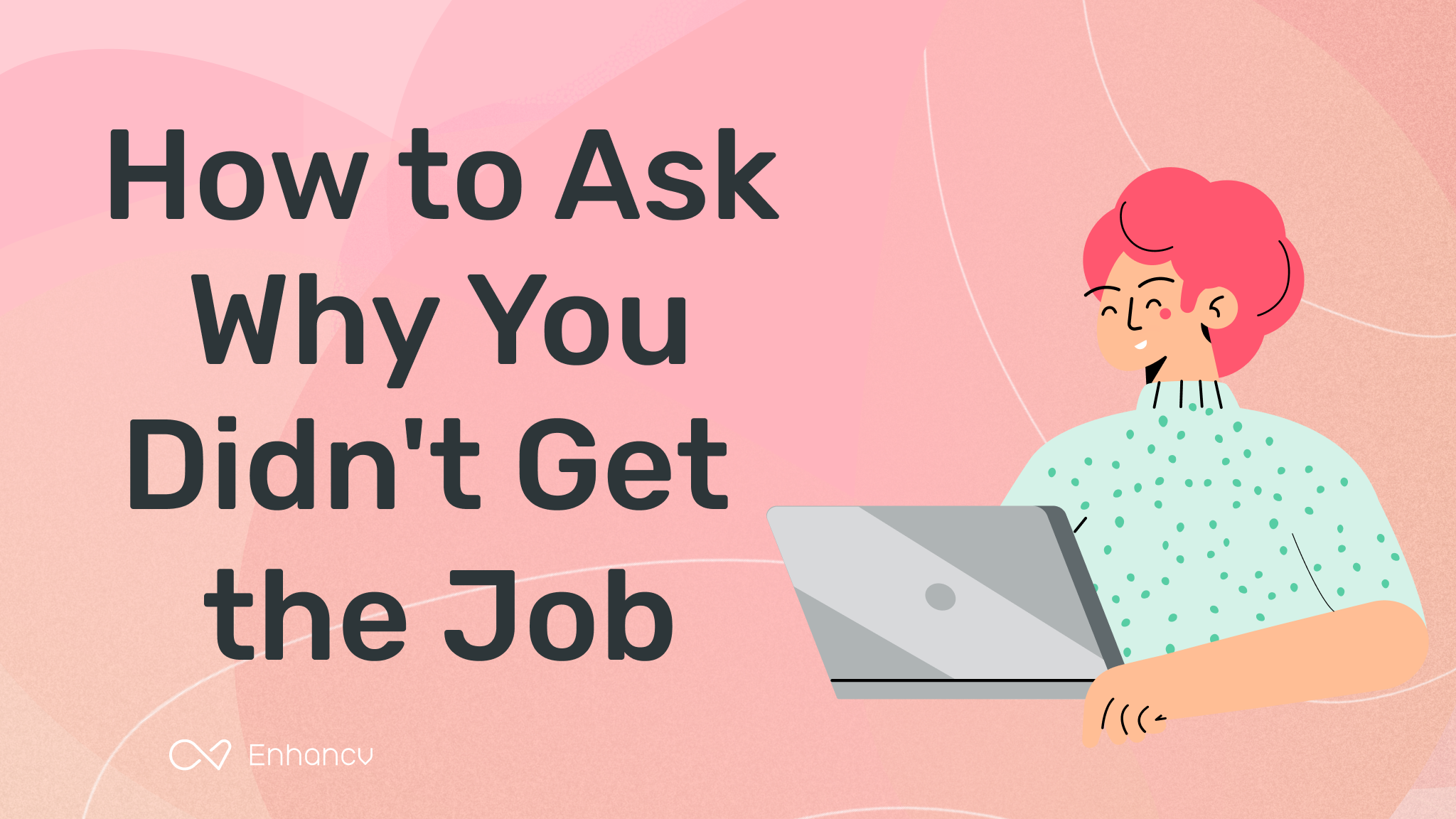 How to Ask an Employer for Feedback on Why You Didn't Get the Job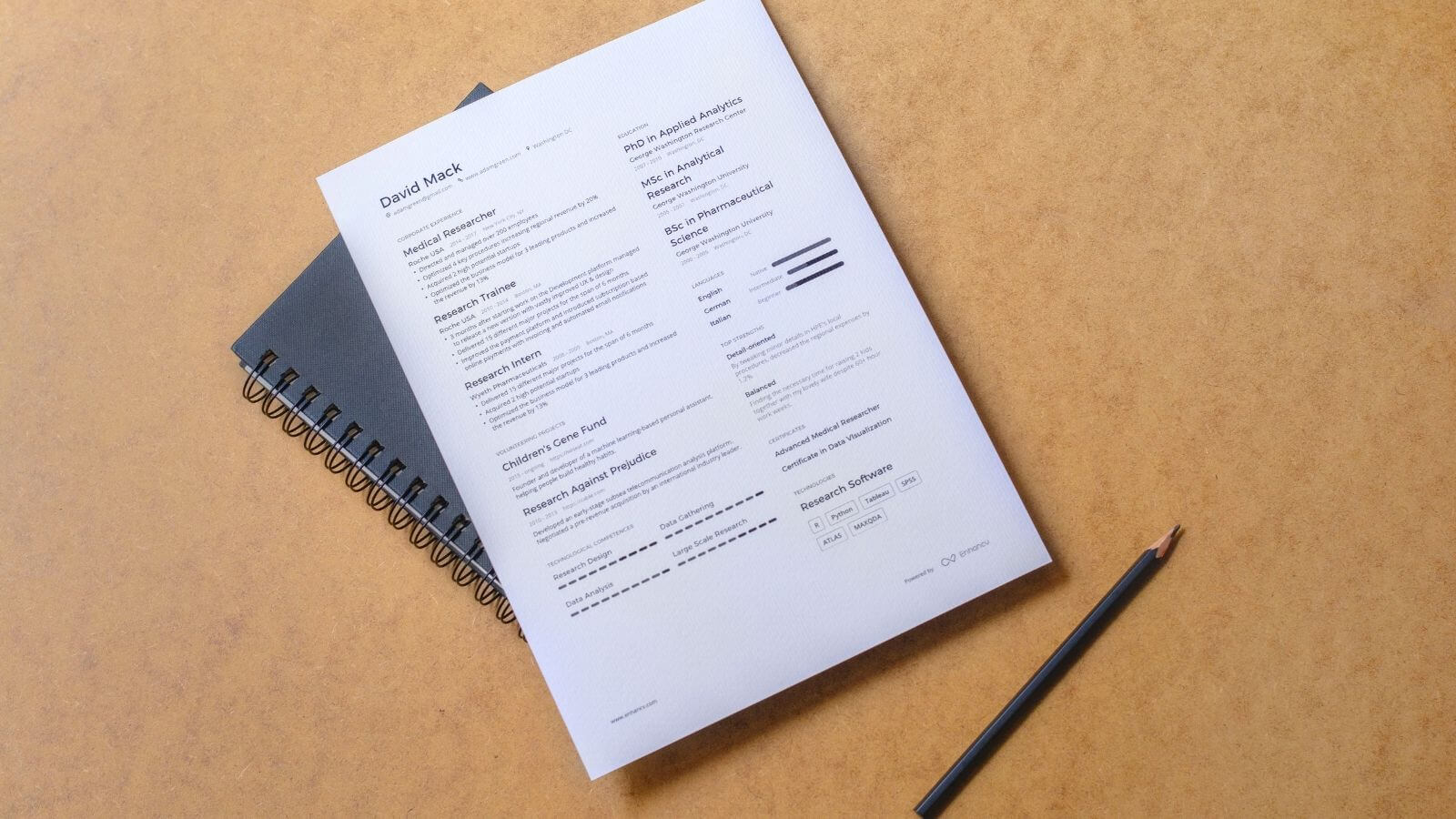 Targeted Resume: 3-Step Process to Win Any Recruiter Over
Create Resume
Terms of Service
Privacy Policy
HTML Sitemap
Resume Examples
Resume Templates
Resume Formats
Resume Checker
Resume Skills
How to Write a Resume
Modern Resume Templates
Simple Resume Templates
Cover Letter Builder
Cover Letter Examples
Cover Letter Templates
Cover Letter Formats
How to Write a Cover Letter
Resume Guides
Cover Letter Guides
Job Interview Guides
Job Interview Questions
Career Resources
Meet our customers
Career resources
English (UK)
French (FR)
Swedish (SE)
© 2023 . All rights reserved.
Made with love by people who care.
Housekeeping Attendant Cover Letter Example
Housekeeping Supervisor Cover Letter Example
Laundry Assistant Cover Letter Example
Media & Entertainment
Want to use this letter?
City, State, Zip Code
Home: 000-000-0000
Lindsay Armstrong Caballero Suites 42 Bluehill Way City, State, Zip Code 000-000-0000
RE: Housekeeping Attendant, Ref# 000-000-0000, 08/05/2014
Dear Ms. Armstrong,
I am pleased to submit my resume for consideration for the available Housekeeping Attendant with your team. Given my background in hospitality and talent for zeroing in on details that enhance guest experiences, I feel I am in a great position to make a positive impact with Caballero Suites.
For the past six years I have been the Head Housekeeping Attendant at the Company Name, where I lead a team of 12 attendants through large-scale hotel care and daily cleanliness initiatives. My experience and on-the-job training have provided me with expertise in general housekeeping duties and staff management techniques; I have a recognized ability to maximize our team's productivity while always upholding a positive work environment and ensuring a quality hotel environment.
The attached resume provides further detail about how my qualifications and background are a match for your team's needs in a Housekeeping Attendant. I welcome the opportunity to further discuss how I can apply my strengths to the progress of Caballero Suites. I appreciate your taking the time to review my credentials and experience.
Yaretzi Townsend
There are plenty of opportunities to land a position, but it won't just be handed to you. Crafting a cover letter that catches the attention of hiring managers is paramount to getting the job, and LiveCareer is here to help you stand out from the competition.
View All Cover Letter Samples
Ready to build a strong cover letter?
Create My Cover Letter
*As seen in :