How to Write a Barista Cover Letter with no Experience
By: Author Marcel Iseli
Posted on Last updated: April 12, 2023
Sharing is caring!
Have you always got the hots for a morning dose of caffeine and rubbing shoulders with the most creative people on the planet?
If this is you, then you can be an awesome barista candidate – the person responsible for fueling the minds of music artists and writers alike.
By the way, did you know research suggests that ambient noise and physical movements in coffee shops have the power to increase people's creativity?
Hence, many great songs and books have actually been written inside cafes! This is the unnoticed relevance of human coffee makers in the world.
But, before you land a job as a barista, you need to undergo the application procedures first, which entails writing a compelling cover letter , especially if you haven't had any previous job experience.
So, let's now walk through the steps that would make your dream job come true.
How can we write a barista cover letter if we have no experience?
To write a no-experience-barista cover letter, we must highlight our key skills, accomplishments, relevant knowledge, and interest in the job role. Using and maintaining a polite and enthusiastic, yet assertive, tone throughout the paragraphs is also highly recommended.
The details you can highlight in a no-experience-barista cover letter
Always bear in mind that you can always become a barista despite not having any previous experience in latte art (although having one would make things easier).
To do this, you just need to perfect the art of application procedures such as writing cover letters and resumes; needless to say that you also need to impress the manager or owner during your interview.
The first step is to know the purpose of a cover letter , which apparently is to effectively introduce and sell yourself to the hiring personnel.
If you've got no previous, relevant job experience at all, understanding what counts as work experience in a resume would also help you move your needle further.
In writing a cover letter, your one-oh-one is to follow the three-step guide explained below.
If you're not in a hurry, please spare some time cautiously reading each subsection to squeeze all the juices in this kind of cover letter writing.
Introduction: Sell yourself
Like any other formal text, you would always need to start with an introduction that would pretty much summarize the entire content of your message, or at least the gist of it.
In writing the introductory paragraph for an entry-level barista position cover letter, the formula is to start with a formal greeting, explain the letter's purpose, and end with the reason why you should get hired.
It's as simple as that.
Here's how you can structure your statements:
Example: Introduction
I hope you are having a productive day, Mr./Ms. Hiring Manager. Your job post on the entry-level Barista position on Craigslist immediately caught my attention and interest. My long-term love for morning coffee, education and experience in hospitality management, and propensity for working in an agile work environment have led me to apply for this opening.
Body: Support your claim
Since your intro only allows your hiring personnel to have a glimpse of your worth as a person, the body part should be structured in such a way that it supports your initial claims in utmost detail.
Because of your lack of previous professional experience, you can emphasize your relevant achievements and soft skills that would prompt the manager or owner to shortlist your application.
You can do this by highlighting your undergraduate degree, academic research, awards, training programs, internships, and all other relevant experiences.
Make sure, though, that you are not simply repeating the information stated in your resume so as not to waste the reader's time and effort.
However, let me just highlight the fact that an internship on a resume should always be listed down because this is any student's closest experience to real-world exposure.
Here, you should be able to put a barista's key qualities in the spotlight, which include schedule flexibility, customer service skills, and physical capabilities.
As a barista, you may also be tasked to man the cash register, so some basic accounting know-how would also help.
Example:Body
Apart from the fact that I've been brewing coffee for my family and friends for the last decade, I am confident that I can do this job because I also hold relevant professional experiences in my hotel internship, as well as being a student council treasurer before.
In my four years studying Hospitality Management at the University of Nevada, I have acquired excellence in customer service, knowledge in health and safety regulations, and the ability to effectively balance being a full-time student and a student council treasurer. Last summer, I also took part in a 200-hour internship at Silver Legacy Resort Casino that helped me hone my multitasking, detail orientation, and rapport-building skills. To help you reach a positive decision, my key achievements, skills, and characteristics are listed below:
I am a Best Thesis Nominee for my undergraduate research titled "The Subtle Art and Hard Science of Verbally De-escalating Agitated Customers"
I have been consistently awarded Perfect Attendance certificates for which I was given weekly incentives throughout my internship at Silver Legacy Resort Casino.
I am adept in customer de-escalation processes, basic financial accounting, as well as written and oral communication skills.
Conclusion: Summon an interview
Last but not least, you have to conclude your letter in the most polite yet assertive manner possible.
And, what do I mean by that?
In a nutshell, you simply have to use formalistic language in inviting your prospective employer to get you on an interview.
You can also attach relevant files to help your potential boss reach a positive decision. And, of course, do not forget to include your contact information for a smoother communication process.
Example:Conclusion
Should you consider me for the position, please refer to my resume, research manuscript, and attendance certificate attached separately to this email. I am also available for an interview either in person or on any communication platform at your convenience. You can find my contact details below my signature.
Barista with no experience cover letter sample: Fitting the pieces together
Now that we've seen how to create each part in detail, let's also have a look at how all the puzzle pieces fit together as a complete picture.
Note to start with the application date followed by the name of the hiring manager, his or her position, coffee shop name, and the complete establishment address.
If you're confused about how to write and punctuate addresses correctly, you may check out our master guide titled "Commas in Addresses" to make your writing flawless.
After that, do not forget to use a formal salutation that ends in a colon , especially if you're adhering to the close punctuation style – the punctuation system in favor of using lots of punctuation marks properly.
People who write a lot of formal letters may have the tendency to get bored or feel uncreative with using the classic "Dear X" salutation, and therefore, learning "Dear Sir or Madam" alternatives would come in handy.
Here's our sample cover letter for your reference:
If you noticed, the sample letter ends with a tactful phrase that says "respectfully yours." This is what we refer to as a complimentary close in letter writing.
"Warmest regards" is another polite complimentary close that you can also use in this type of correspondence, just in case the given one does not feel right for you.
Frequently Asked Questions on "How to write a no-experience-barista cover letter"
What details can we include in a barista resume when we have no experience.
We can highlight any relevant undergraduate course, internship, online certifications, awards, training programs when we have no actual work experience. Before applying for a particular barista job, we can also make sure that the job description states the company is open to hiring entry-level workers.
How can we write an experienced barista cover letter?
To write an experienced barista cover letter, we must be able to elaborate on previous barista-specific responsibilities that would set us apart from inexperienced ones. We can also include testimonials from clients and superiors if there are any.
Should I include a cover letter for a barista job?
Contrary to the popular belief, recruiters do read cover letters. So, yes, a well-written cover letter that highlights your key accomplishments and strong points as an applicant in any opening is always a major contributor to landing a job.
Baristas are unsung heroes that serve as backbones for creative professionals and students alike; hence, their salience in society is nothing less than commendable.
Hey fellow Linguaholics! It's me, Marcel. I am the proud owner of linguaholic.com. Languages have always been my passion and I have studied Linguistics, Computational Linguistics and Sinology at the University of Zurich. It is my utmost pleasure to share with all of you guys what I know about languages and linguistics in general.
Related posts:
Cover Letter for Waitress With No Experience: Ultimate Guide
Cover Letter for a Receptionist Job (No Experience) — Tips
Writing a Cover Letter for Dog Handler With No Experience
Cover Letter for a Cleaning Job with No Experience ― Do This
Cover Letter for a Bank Job with No Experience with Examples
How to Write a Cover Letter for a Video Editor Job
Cover Letter for Dental Receptionist with No Experience
Cover Letter for an Airline Job with No Experience: Top Tips
How to Write a Cover Letter for a Makeup Artist Job
How to Write a Cover Letter for an Event Manager Job

Barista Cover Letter Example (Free Guide)
Create an barista cover letter that lands you the interview with our free examples and writing tips. use and customize our template and land an interview today..
Are you a barista looking for a way to stand out in the job search? Our barista cover letter guide provides helpful tips and advice on crafting an effective cover letter that will get you noticed. We'll show you how to structure your letter, what to include, and how to highlight your unique qualifications and experiences. Let's get started!
We will cover:
How to write a cover letter, no matter your industry or job title.
What to put on a cover letter to stand out.
The top skills employers from every industry want to see.
How to build a cover letter fast with our professional Cover Letter Builder .
What a cover letter template is, and why you should use it.
Related Cover Letter Examples
Cafe Manager Cover Letter Sample
Chef Cover Letter Sample
Food Production Worker Cover Letter Sample
Pastry Chef Cover Letter Sample
Pastry Cook Cover Letter Sample
Bakery Manager Cover Letter Sample
Food Scientist Cover Letter Sample
Food Technologist Cover Letter Sample
Barista Cover Letter Sample
Dear Hiring Manager,
I am writing to apply for the barista position at your cafe. I am confident that I can bring the enthusiasm, knowledge, and efficiency needed to be an asset to your team.
I am a hard worker with over four years of barista experience. I have a solid understanding of the cafe environment, from how to make excellent specialty coffees to customer service and cash handling. I am well-versed in coffee-making machinery, having worked with all types of espresso machines, grinders, and blenders.
During my time as a barista, I have developed a number of useful skills. My customer service skills are top-notch – I am friendly, patient, and always willing to help customers find the perfect drink. I am also a quick learner, able to quickly learn new recipes or processes. I pay attention to detail and take pride in creating quality drinks for my customers.
I have a passion for coffee and pride myself on creating the perfect cup. I have a solid knowledge of various brewing methods and roasts, and understand the importance of paying attention to detail and producing high-quality drinks. I am also reliable and punctual, with a strong work ethic and willingness to work extra hours when needed.
I am confident that I have the skills and experience needed to be a great addition to your team. I am excited to discuss my qualifications in further detail and look forward to hearing from you.
Sincerely, Your Name
Why Do you Need a Barista Cover Letter?
A barista cover letter is an important tool for job seekers in the hospitality industry.
It allows you to highlight your qualifications and experience that make you the ideal person for the job.
It also serves as a way to make a good first impression on potential employers, as it conveys your enthusiasm and dedication to the job.
It can help to demonstrate your commitment to the hospitality industry, and your ability to work well with customers and colleagues.
Writing a barista cover letter also allows you to showcase your knowledge of the industry and your ability to provide excellent customer service.
It can also be used to explain why you are the best person for the job and how you will add value to the team.
Overall, a barista cover letter is a great way to stand out from the competition and increase your chances of getting a job.
A Few Important Rules To Keep In Mind
Keep your Barista cover letter concise and to the point. Aim for half a page in length, and no more than one page.
Make sure to include the job title and employer name in your cover letter.
Highlight your customer service and interpersonal skills throughout the letter. Demonstrate your ability to relate to customers and provide excellent service.
Provide examples of your experience in the field. This could include previous barista work, customer service, or other related work.
Discuss specific skills that could help you in the role, such as making coffee drinks, taking orders, and operating cash registers.
Show enthusiasm for the job and the company. Explain why you are the best fit for the role and why you would be an asset to the team.
Proofread your cover letter several times to ensure there are no mistakes. Check for typos, grammar, and other errors.
Send your cover letter in a professional format, preferably as a PDF.
What's The Best Structure For Barista Cover Letters?
After creating an impressive Barista resume , the next step is crafting a compelling cover letter to accompany your job applications. It's essential to remember that your cover letter should maintain a formal tone and follow a recommended structure. But what exactly does this structure entail, and what key elements should be included in a Barista cover letter? Let's explore the guidelines and components that will make your cover letter stand out.
Key Components For Barista Cover Letters:
Your contact information, including the date of writing
The recipient's details, such as the company's name and the name of the addressee
A professional greeting or salutation, like "Dear Mr. Levi,"
An attention-grabbing opening statement to captivate the reader's interest
A concise paragraph explaining why you are an excellent fit for the role
Another paragraph highlighting why the position aligns with your career goals and aspirations
A closing statement that reinforces your enthusiasm and suitability for the role
A complimentary closing, such as "Regards" or "Sincerely," followed by your name
An optional postscript (P.S.) to add a brief, impactful note or mention any additional relevant information.
Cover Letter Header
A header in a cover letter should typically include the following information:
Your Full Name: Begin with your first and last name, written in a clear and legible format.
Contact Information: Include your phone number, email address, and optionally, your mailing address. Providing multiple methods of contact ensures that the hiring manager can reach you easily.
Date: Add the date on which you are writing the cover letter. This helps establish the timeline of your application.
It's important to place the header at the top of the cover letter, aligning it to the left or center of the page. This ensures that the reader can quickly identify your contact details and know when the cover letter was written.
Cover Letter Greeting / Salutation
A greeting in a cover letter should contain the following elements:
Personalized Salutation: Address the hiring manager or the specific recipient of the cover letter by their name. If the name is not mentioned in the job posting or you are unsure about the recipient's name, it's acceptable to use a general salutation such as "Dear Hiring Manager" or "Dear [Company Name] Recruiting Team."
Professional Tone: Maintain a formal and respectful tone throughout the greeting. Avoid using overly casual language or informal expressions.
Correct Spelling and Title: Double-check the spelling of the recipient's name and ensure that you use the appropriate title (e.g., Mr., Ms., Dr., or Professor) if applicable. This shows attention to detail and professionalism.
For example, a suitable greeting could be "Dear Ms. Johnson," or "Dear Hiring Manager," depending on the information available. It's important to tailor the greeting to the specific recipient to create a personalized and professional tone for your cover letter.
Cover Letter Introduction
An introduction for a cover letter should capture the reader's attention and provide a brief overview of your background and interest in the position. Here's how an effective introduction should look:
Opening Statement: Start with a strong opening sentence that immediately grabs the reader's attention. Consider mentioning your enthusiasm for the job opportunity or any specific aspect of the company or organization that sparked your interest.
Brief Introduction: Provide a concise introduction of yourself and mention the specific position you are applying for. Include any relevant background information, such as your current role, educational background, or notable achievements that are directly related to the position.
Connection to the Company: Demonstrate your knowledge of the company or organization and establish a connection between your skills and experiences with their mission, values, or industry. Showcasing your understanding and alignment with their goals helps to emphasize your fit for the role.
Engaging Hook: Consider including a compelling sentence or two that highlights your unique selling points or key qualifications that make you stand out from other candidates. This can be a specific accomplishment, a relevant skill, or an experience that demonstrates your value as a potential employee.
Transition to the Body: Conclude the introduction by smoothly transitioning to the main body of the cover letter, where you will provide more detailed information about your qualifications, experiences, and how they align with the requirements of the position.
By following these guidelines, your cover letter introduction will make a strong first impression and set the stage for the rest of your application.
Cover Letter Body
As a barista, I am passionate about providing exceptional customer service and creating a welcoming atmosphere for guests. My hands-on experience in the hospitality industry has enabled me to develop my abilities in serving customers, multitasking, and maintaining a clean and organized workspace.
In my current role as a Barista at ABC Coffee Shop, I am responsible for preparing espresso-based drinks and other specialty beverages. During my time at ABC Coffee Shop, I have gained experience in taking orders, making drinks, handling cash transactions, and providing friendly customer service. I have also been responsible for maintaining cleanliness and organization in the work area, as well as restocking ingredients and other necessary items for the barista station.
I am familiar with operating coffee machines, blenders, and other related equipment. I also have experience in cleaning and setting up the barista station, ensuring that all ingredients are stocked, and taking care of customer needs in a prompt and friendly manner. In addition, I am familiar with food safety standards and have extensive knowledge of coffee drinks and ingredients.
I possess excellent communication skills, which allows me to explain menu items and upsell items to customers. My ability to work in a fast-paced environment ensures that customer orders are attended to quickly and efficiently. I also have strong problem-solving and organizational skills, which I use to handle customer complaints and maintain an organized workspace.
I am confident that I am the ideal candidate for the position of Barista and I look forward to discussing the role in further detail. Please find my contact information below, and I would be happy to answer any questions you may have.
Thank you for your time and consideration.
Complimentary Close
The conclusion and signature of a cover letter provide a final opportunity to leave a positive impression and invite further action. Here's how the conclusion and signature of a cover letter should look:
Summary of Interest: In the conclusion paragraph, summarize your interest in the position and reiterate your enthusiasm for the opportunity to contribute to the organization or school. Emphasize the value you can bring to the role and briefly mention your key qualifications or unique selling points.
Appreciation and Gratitude: Express appreciation for the reader's time and consideration in reviewing your application. Thank them for the opportunity to be considered for the position and acknowledge any additional materials or documents you have included, such as references or a portfolio.
Call to Action: Conclude the cover letter with a clear call to action. Indicate your availability for an interview or express your interest in discussing the opportunity further. Encourage the reader to contact you to schedule a meeting or provide any additional information they may require.
Complimentary Closing: Choose a professional and appropriate complimentary closing to end your cover letter, such as "Sincerely," "Best Regards," or "Thank you." Ensure the closing reflects the overall tone and formality of the letter.
Signature: Below the complimentary closing, leave space for your handwritten signature. Sign your name in ink using a legible and professional style. If you are submitting a digital or typed cover letter, you can simply type your full name.
Typed Name: Beneath your signature, type your full name in a clear and readable font. This allows for easy identification and ensures clarity in case the handwritten signature is not clear.
Common Mistakes to Avoid When Writing a Barista Cover Letter
When crafting a cover letter, it's essential to present yourself in the best possible light to potential employers. However, there are common mistakes that can hinder your chances of making a strong impression. By being aware of these pitfalls and avoiding them, you can ensure that your cover letter effectively highlights your qualifications and stands out from the competition. In this article, we will explore some of the most common mistakes to avoid when writing a cover letter, providing you with valuable insights and practical tips to help you create a compelling and impactful introduction that captures the attention of hiring managers. Whether you're a seasoned professional or just starting your career journey, understanding these mistakes will greatly enhance your chances of success in the job application process. So, let's dive in and discover how to steer clear of these common missteps and create a standout cover letter that gets you noticed by potential employers.
Not taking the time to research the company.
Not including relevant information.
Using a generic, one-size-fits-all cover letter.
Not customizing the cover letter for the specific job.
Using clichés, platitudes, or outdated language.
Making spelling, grammar, and punctuation mistakes.
Not providing clear contact information.
Failing to proofread the cover letter.
Failing to mention any relevant skills or accomplishments.
Key Takeaways For a Barista Cover Letter
Highlight your customer service experience and knowledge of coffee products.
Demonstrate your commitment to providing excellent customer service.
Mention your knowledge of coffee brewing, steaming, and other barista skills.
Emphasize your ability to work in a fast-paced environment and stay organized.
Showcase your ability to work well with a team and communicate effectively.
Mention any experience or certifications related to the barista role.
You control your data
We and our partners use cookies to provide you with our services and, depending on your settings, gather analytics and marketing data. Find more information on our Cookie Policy . Tap "Cookie Settings" to set preferences. To accept all cookies, click "Accept All".
Cookie settings
Click on the types of cookies below to learn more about them and customize your experience on our Site. You may freely give, refuse or withdraw your consent. Keep in mind that disabling cookies may affect your experience on the Site. For more information, please visit our Cookies Policy and Privacy Policy .
Choose type of cookies to accept
These cookies allow us to analyze our performance to offer you a better experience of creating resumes and cover letters. Analytics related cookies used on our Site are not used by Us for the purpose of identifying who you are or to send you targeted advertising. For example, we may use cookies/tracking technologies for analytics related purposes to determine the number of visitors to our Site, identify how visitors move around the Site and, in particular, which pages they visit. This allows us to improve our Site and our services.
These cookies give you access to a customized experience of our products. Personalization cookies are also used to deliver content, including ads, relevant to your interests on our Site and third-party sites based on how you interact with our advertisements or content as well as track the content you access (including video viewing). We may also collect password information from you when you log in, as well as computer and/or connection information. During some visits, we may use software tools to measure and collect session information, including page response times, download errors, time spent on certain pages and page interaction information.
These cookies are placed by third-party companies to deliver targeted content based on relevant topics that are of interest to you. And allow you to better interact with social media platforms such as Facebook.
These cookies are essential for the Site's performance and for you to be able to use its features. For example, essential cookies include: cookies dropped to provide the service, maintain your account, provide builder access, payment pages, create IDs for your documents and store your consents.
To see a detailed list of cookies, click here .
This site uses cookies to ensure you get the best experience on our website. To learn more visit our Privacy Policy

Barista Cover Letter Sample (Also With No Experience)
Coffee is the most important meal of the day for you. And billions of other people. Write a barista cover letter, and don't let fellow procaffeinators yawn ever again.
As seen in:
So you're Thor, and you like that drink?
How about making it and people's work lives a bit more tolerable? Unless you're Rachel, you should do just fine.
Prove to the café manager that you can do better than just fine with your barista cover letter.
This guide will show you a cover letter for a barista position and the best tips on how to write a cover letter for a barista job with no experience step-by-step.
Want to write your cover letter fast? Use our cover letter builder. Choose from 20+ professional cover letter templates that match your resume. See actionable examples and get expert tips along the way.
Create your cover letter now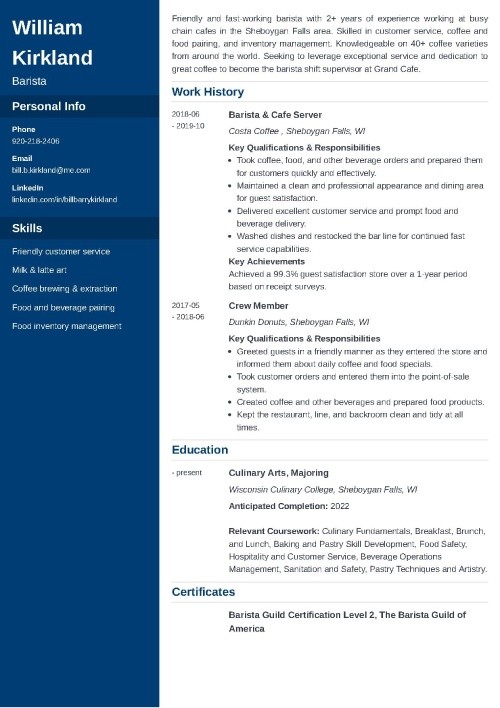 Sample cover letter for a resume— See more cover letter templates and create your cover letter here .
Check out our other guides:
Bartender Cover Letter Sample
Restaurant Cover Letter Sample
Server Cover Letter Sample
Waitress Cover Letter Sample
Cashier Cover Letter Sample
Customer Service Cover Letter Sample
Hostess Cover Letter Sample
Hospitality Cover Letter Sample
Entry Level Cover Letter Sample
High School Cover Letter Sample
Cover Letter Samples for All Professions
Barista Cover Letter Sample
William Kirkland
920-218-2406
linkedin.com/in/billbarrykirkland
Sheboygan Falls, 10 June 2019
Shawn Vernon
3465 Johnny Lane
Sheboygan Falls, WI 53219
Dear Shawn,
Fall is my favorite season. And it's not because of the nostalgic weather or the colors on the streets. I'm waiting an entire year to finally put my hands on your spiced latte that you serve only then. There's something to it that brings my friends and me together.
I've been growing my barista skills in busy chain cafés for 2+ years now. I'm also currently working towards a Culinary Arts degree at Wisconsin Culinary College, where Hospitality, Customer Service, and Beverage Operations Management are part of the coursework. A year ago, I received my Barista Guild Certification Level 2 from the Barista Guild of America.
Indeed, the certification is an achievement, but so is a year as a Barista & Cafe Server at Costa Coffee with a 99.3% CSAT based on receipt surveys. One of the customers called me out in their review, saying it'd been the fastest and best coffee they'd ever drunk. Ultimately, it made him stay in the coffee shop to work from there instead of the office that day. He loved the atmosphere and the friendliness of the staff he met. Jeff has his dedicated table at the café now.
I was thrilled to see a posting for a barista job at Grand Cafe because I've been your customer for as long I can only remember. It feels like home to me, and I'm not the only one who thinks that way. Knowing what my friends and family say about the place and looking at the reviews online, I'm positive it's the place you want to come back to each day.
Let's arrange a meeting or call to discuss my barista and customer service skills that you and Grand Cafe's clients will surely benefit from.
With kind regards,
Bill Kirkland
Barista Cover Letter Template
Here's how to write a cover letter for a barista job:
1. Choose a Clean Cover Letter Format
Choosing the best beans sets the grounds for the entire brewing process.
Start your barista cover letter from the beginning, too:
Cover letter spacing : 1" margins on all sides, double-spacing between paragraphs, 1-1.15 between lines.
Cover letter font and size : simple and legible, like Arial or Calibri, in 10–12pt.
Cover letter header : your basic contact information.
Cover letter professional template : matching with your resume design for consistency.
Cover letter file format: PDF with a clear cover letter name .
Get to the ins and outs of Cover Letter Layout And Formatting
2. Address the Barista Cover Letter to the Hiring Manager
So, you've seen managers brew coffee, take out the trash, check the inventory, hold job interviews, do all sorts of things. But—
Have you seen them write job ads? Nah, not really.
It doesn't mean that a pixie wrote it, though. You should address your cover letter to the hiring manager.
Find the hiring manager's name in the job posting, LinkedIn, or company website.
If you weren't successful, call the place or ask around. Your friends probably know them.
Use their name in the formal address and cover letter salutation .
Add the date of writing.
Make an immediate impression with a Professional Cover Letter Template
3. Find the Best Way to Open Your Cover Letter
" The usual?"
Before you thought about saying " Hi!, " the barista's already making your favorite cappuccino on a double espresso with a pinch of cinnamon on top.
Make an impression in the opening, so your recruiter remembers you like that barista remembers your go-to drink.
Generic is bad. Personalization is key.
Build your opening on professional achievements and relevant skillset. Drop a few abilities that make you perfect for the job.
Show you're enthusiastic about the opportunity. Say it with a reason why you love the company.
Become a master of Crafting The Best Start To Your Cover Letter
4. Include Your Barista Experience and Skills
" Coffee for Karen, please! "
The air thickened. Sweat started dripping down your forehead. You thought she wouldn't notice, but—
Here she comes.
How foolish of you to add only 3 pumps to her iced, venti, ristretto, 4-pump, sugar-free, extra-whip soy latte…
Respond to the requirements from the job description. Don't create your own.
Highlight keywords in the job posting and use them in your accomplishment statements .
Avoid copying and pasting bullets from your barista resume . Pick one or two and elaborate on how they'll translate to the new workplace.
If you don't have experience in customer service or hospitality, refer to volunteering or school projects where you used communication skills , teamwork skills , and interpersonal skills .
Use power verbs to come off confident in your cover letter paragraphs.
Everything you need to know about Writing A Cover Letter
5. Show Your Excitement to Join the Baristas Crew
An award for the friendliest person behind the counter goes to—
You, of course.
Don't hold back and let your motivation speak for itself.
In the last but one paragraph, shift focus and say why you see yourself working at that particular place.
Refer to values and personality traits an employer wants to see in their baristas.
You can also comment on a recent event that particularly sparked your interest.
See What To Include & Where In Your Cover Letter
6. Make a Final Offer and Sign the Deal
And now's the time for some latte art—
Ask for the interview yourself. Don't wait up and look forward to hearing from the employer.
Reinforce your confidence in being an asset to the company.
Close the cover letter with a Thank You , Best regards , or Kind regards followed by your full name.
Successful Ideas To End A Cover Letter
When making a resume in our builder, drag & drop bullet points, skills, and auto-fill the boring stuff. Spell check? Check . Start building a professional resume template here for free .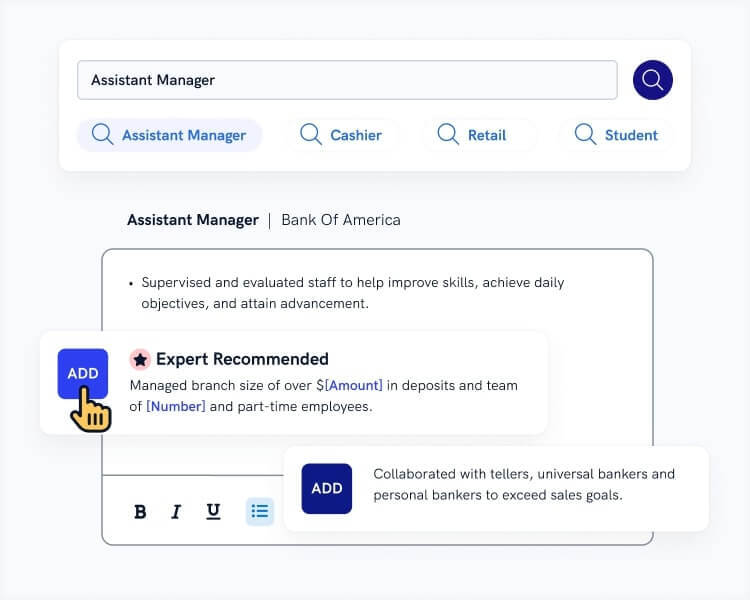 When you're done, Zety's resume builder will score your resume and our resume checker will tell you exactly how to make it better.
Let's call it a day.
Send your barista cover letter and keep your phone nearby.
And thank you for reading!
What do you think of this barista cover letter sample? Would you like to read more about cover letters for baristas with no experience? How about Starbucks barista cover letter applications?
Let us know in the comments!
About Zety's Editorial Process
This article has been reviewed by our editorial team to make sure it follows Zety's editorial guidelines . We're committed to sharing our expertise and giving you trustworthy career advice tailored to your needs. High-quality content is what brings over 40 million readers to our site every year. But we don't stop there. Our team conducts original research to understand the job market better, and we pride ourselves on being quoted by top universities and prime media outlets from around the world.
https://www.uwsuper.edu/career/students/upload/Power-20Verbs-202008.pdf
Don't miss out on exclusive stories that will supercharge your career!
Get a weekly dose of inspiration delivered to your inbox
Similar articles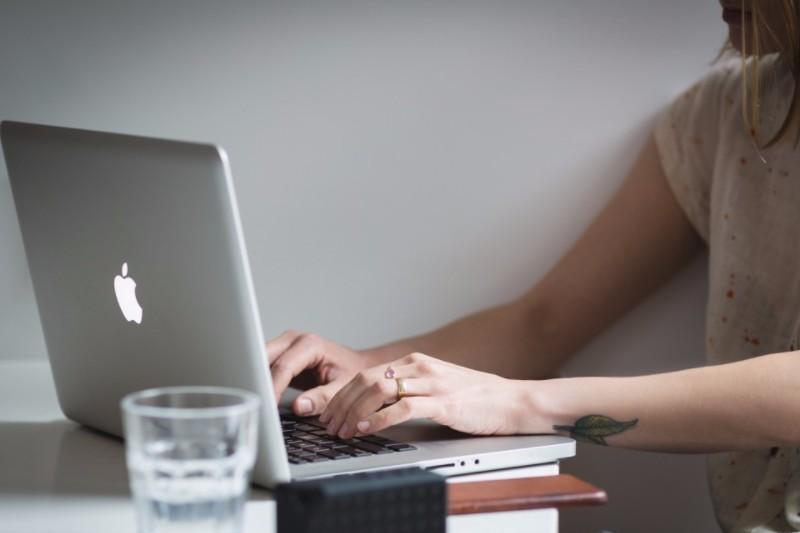 Are Cover Letters Necessary in 2023? Do You Need One?
Your resume is perfect and ready to be sent. But what about your cover letter? Is a cover letter necessary? We have the answer!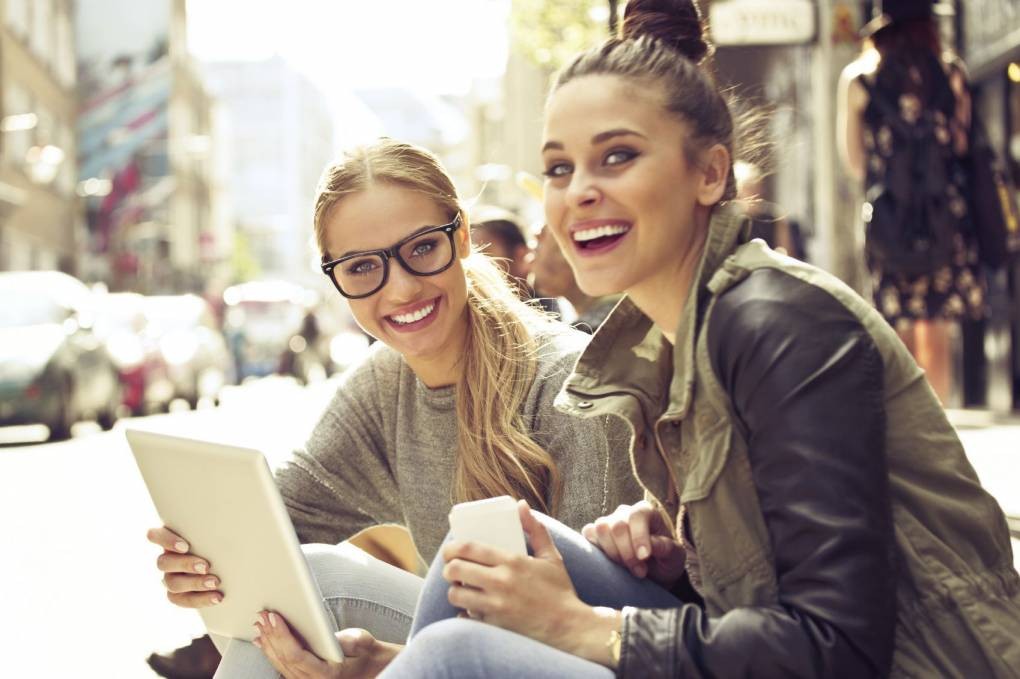 Top 15 Skills to Put on a Resume (Examples for All Jobs)
You want to know which exact skills to put on a resume to impress the recruiter? Give this article a read to find the know-how with a list of skills for your resume.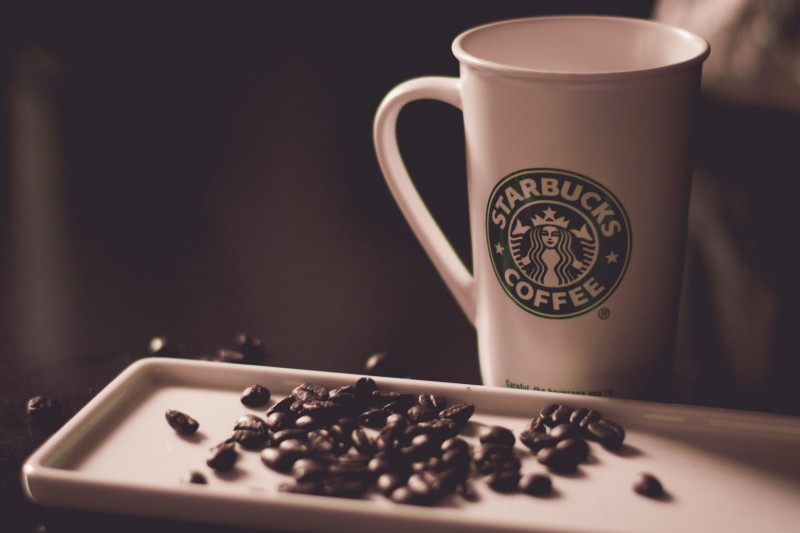 Starbucks Resume: Examples and Guide [10+ Tips]
Free coffee, health coverage with dental, 401k, and paid time off—Starbucks is a great place to work. But you won't get in without a wide-awake Starbucks resume. Use this template.
Professional Barista Cover Letter Example for 2023
Read for inspiration or use it as a base to improve your own Barista cover letter. Just replace personal information, company application data and achievements with your own.

Tips to write a barista cover letter that stands out
Would a good cover letter increase your chances of landing an interview? Yes.
Do we have any specific tips for Barista applications? Yes.
Are cover letters the same as resumes, but longer? Definitely not!
So what are cover letters?
Well, great cover letters give you the opportunity to tell a personal story , while making the right impression and proving you're the best candidate at the same time.
Need more details? Let's dive deep.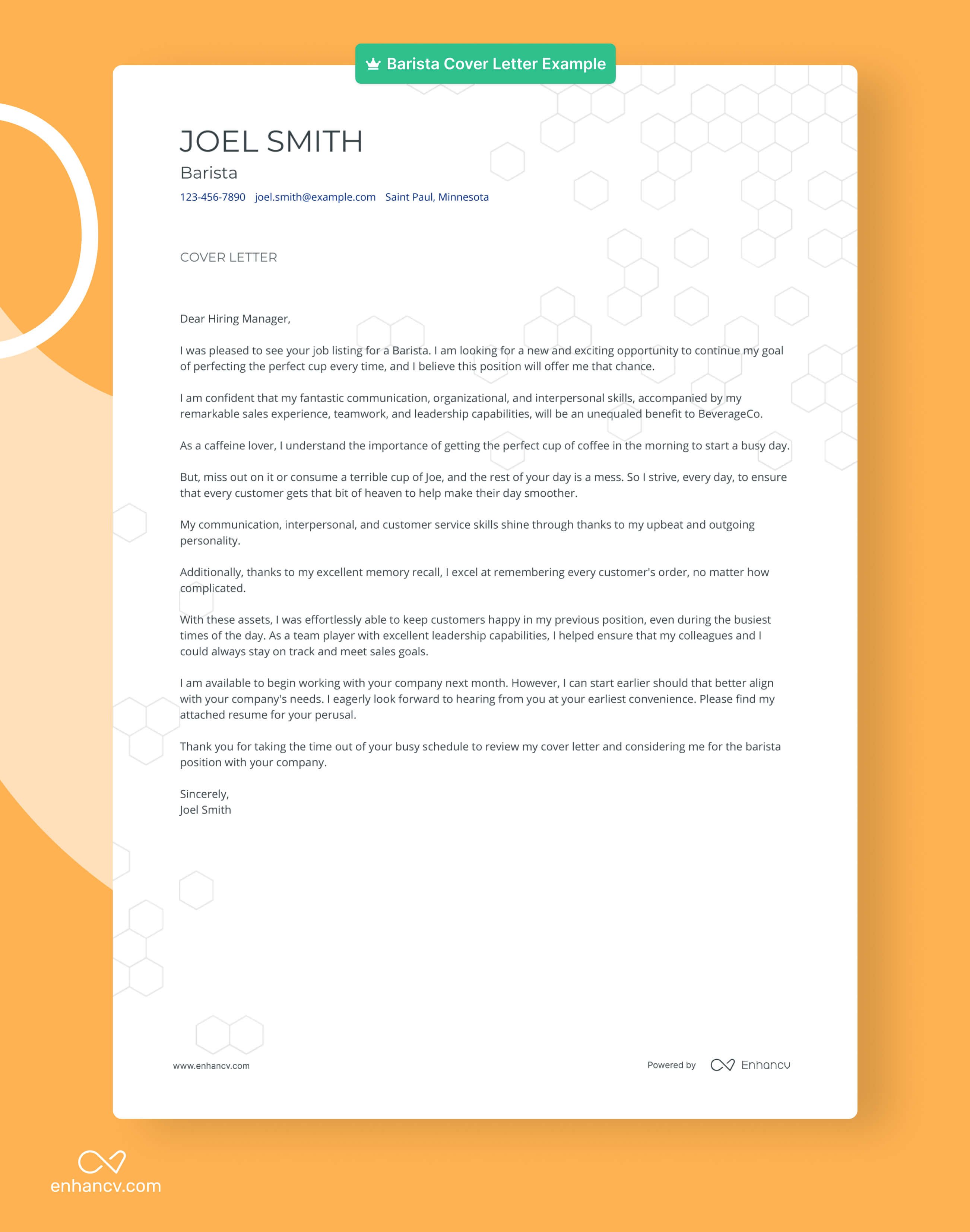 So what does a good cover letter look like?
Well, it's written in a tone of voice that matches the specific company's culture, and it's not just a long-form resume. It's also focused on making the right impression .
We advise you to talk about your achievements, goals, and motivations, rather than just plainly listing your skills and experience. Try to tell a personal story.
And if that's not enough, we have some additional pro tips for you.
Choose the right salutation and write a strong introduction
Choosing the right salutation for your cover letter is crucial – after all, it's the first thing the hiring manager will read.
For this reason, we've gathered several classic salutations. Note that some of them could be used even if you don't know the hiring manager's name.
Dear Human Resources Manager,
Dear Mr. Johnson,
Dear Head of [team you're applying for],
Dear Nathan Lovelace
Coming up with a good introduction is your chance to make the right impression and give the hiring manager a solid reason to remember you.
So instead of going for popular opening lines such as "I found your job advert on website X", prove that you are actually passionate about the position. Share why you would like to grow in this field and what makes the company exciting.
Link your barista soft and hard skills to your achievements
When it comes to listing skills on a cover letter , there's only one thing that could be said about it – do it in a well thought out way!
We mean, don't just plainly list all your skills on your cover letter. Instead, link them to achievements and goals. Share how your expertise can add value to the team. Maybe even tell a personal story. It's up to you.
Just make sure to include both soft skills and hard skills – especially the ones listed in the requirements section of the job advert. This will help you pass applicant tracking systems that screen documents for certain keywords.
Show that you know the company and its problems well
Having a paragraph that shows you're aware of the company and the issues it faces is always a good idea. It proves your enthusiasm to join the team and makes a great impression.
For bonus points, you could also share how some of your strengths could help resolve company or even industry problems.
Choose the right closing line
By now you've managed to make a good impression on the hiring manager, and it's important not to ruin it. That's why you need your ending to be just as great as your cover letter's body.
But what are the things that make up a memorable closing line ? Expressing gratitude for the reader's time and consideration, and saying that you look forward to their reply, to name a couple.
You can stick to traditional phrases (e.g. Looking forward to hearing from you soon) if you wish to be on the safe side. Just make sure that the language you use matches the company culture.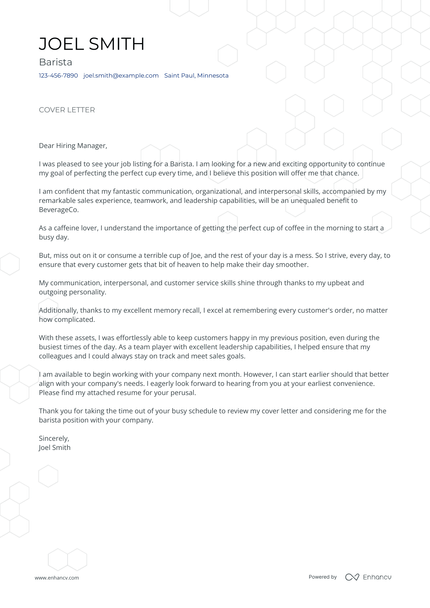 Cover letter examples by industry
Food Service
Hospitality
Restaurant Manager
Cover letters helped people get noticed
Updated for today's recruitment standards
Worried your cover letter design is past the expiration date? We'll help you craft a new one that leaves an impression and beats luck.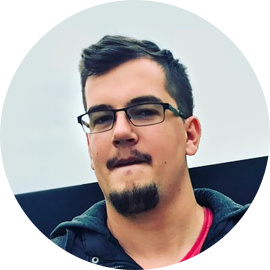 Daniel Pietersen
Senior customer support engineer.
" Enhancv gave me a sense of relief and a feeling of confidence when passing it along to a potential employer. "
Daniel Pietersen on using Enhancv
Check out more winning cover letter examples for inspiration
Learn from people who have succeeded in their job hunt.
Home Health Aide Cover Letter
Cashier Cover Letter
Therapist Cover Letter
Pilot Cover Letter
Executive Cover Letter
Marketing Intern Cover Letter
Management Consultant Cover Letter
School Counselor Cover Letter
Senior Software Engineer Cover Letter
Yoga Instructor Cover Letter
Recruiter Cover Letter
Business Consultant Cover Letter
Pair your cover letter with an equally good Barista resume
Having a strong cover letter is great, but you know what's even better than that? Pairing it with an equally good resume.
Check out our Barista resume examples for some additional tips and inspiration, or talk to an expert .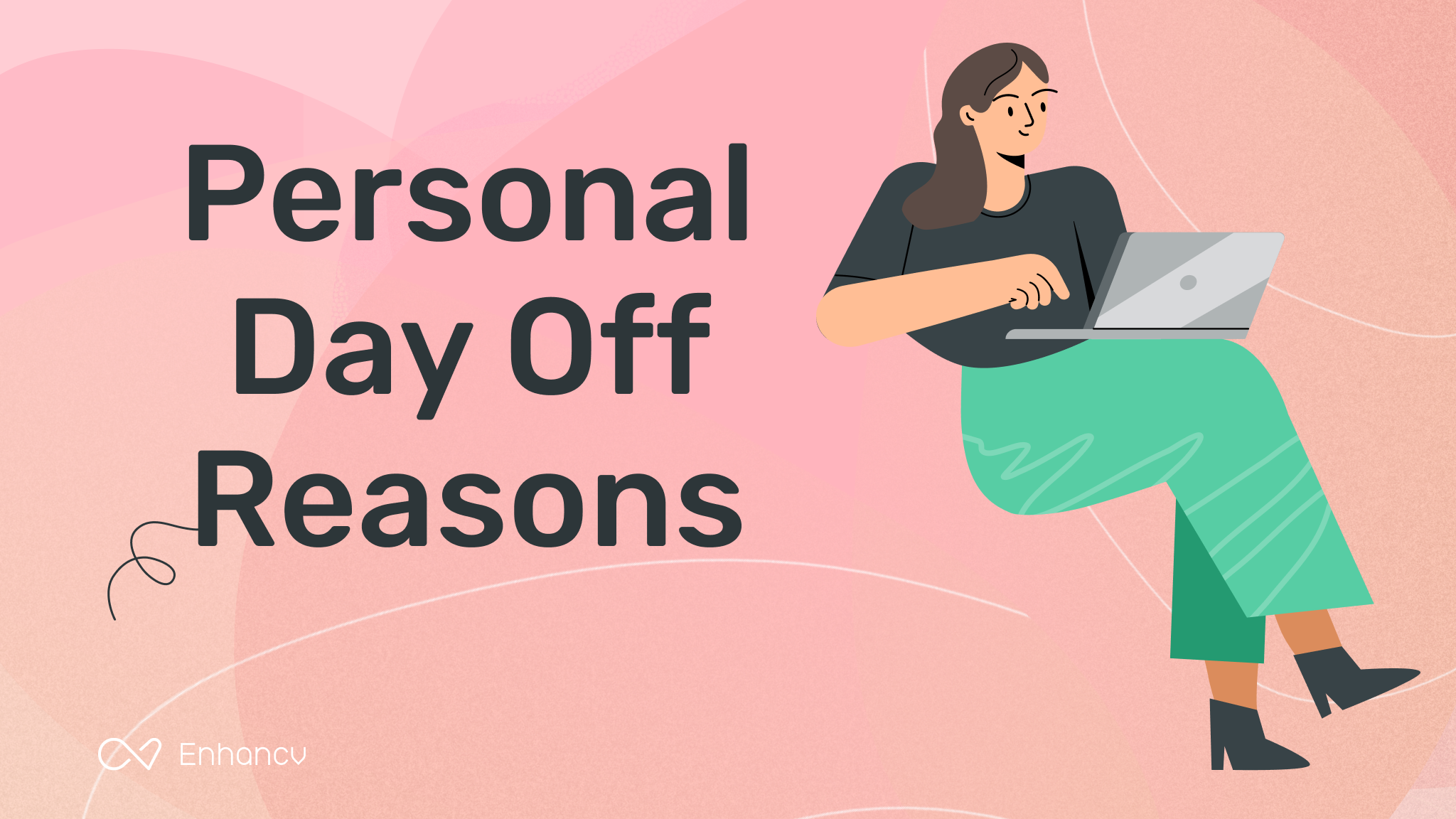 Top Reasons to Take a Personal Day Off and Recharge Your Batteries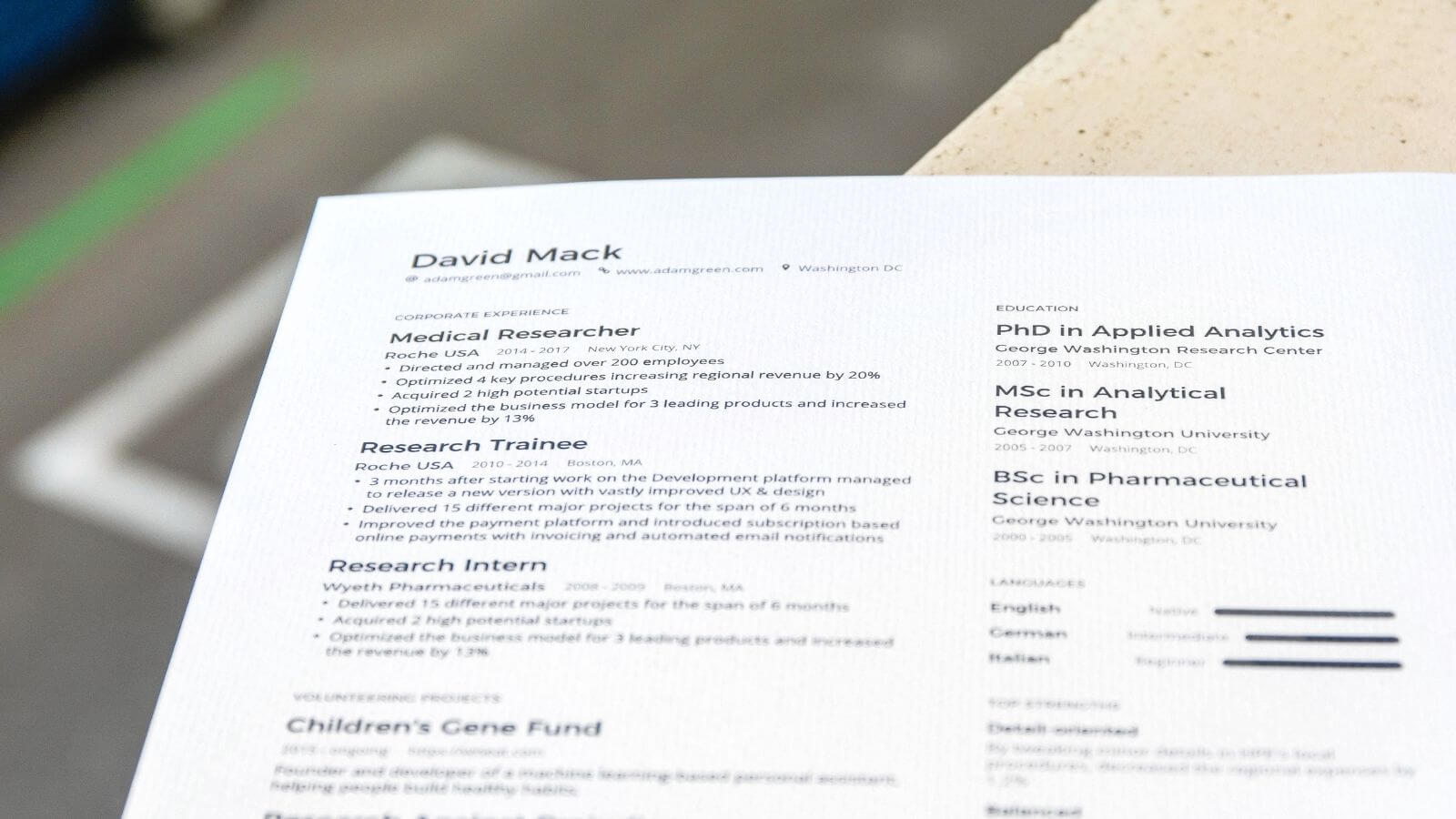 How Many Bullet Points Should I Have Per Job on a Resume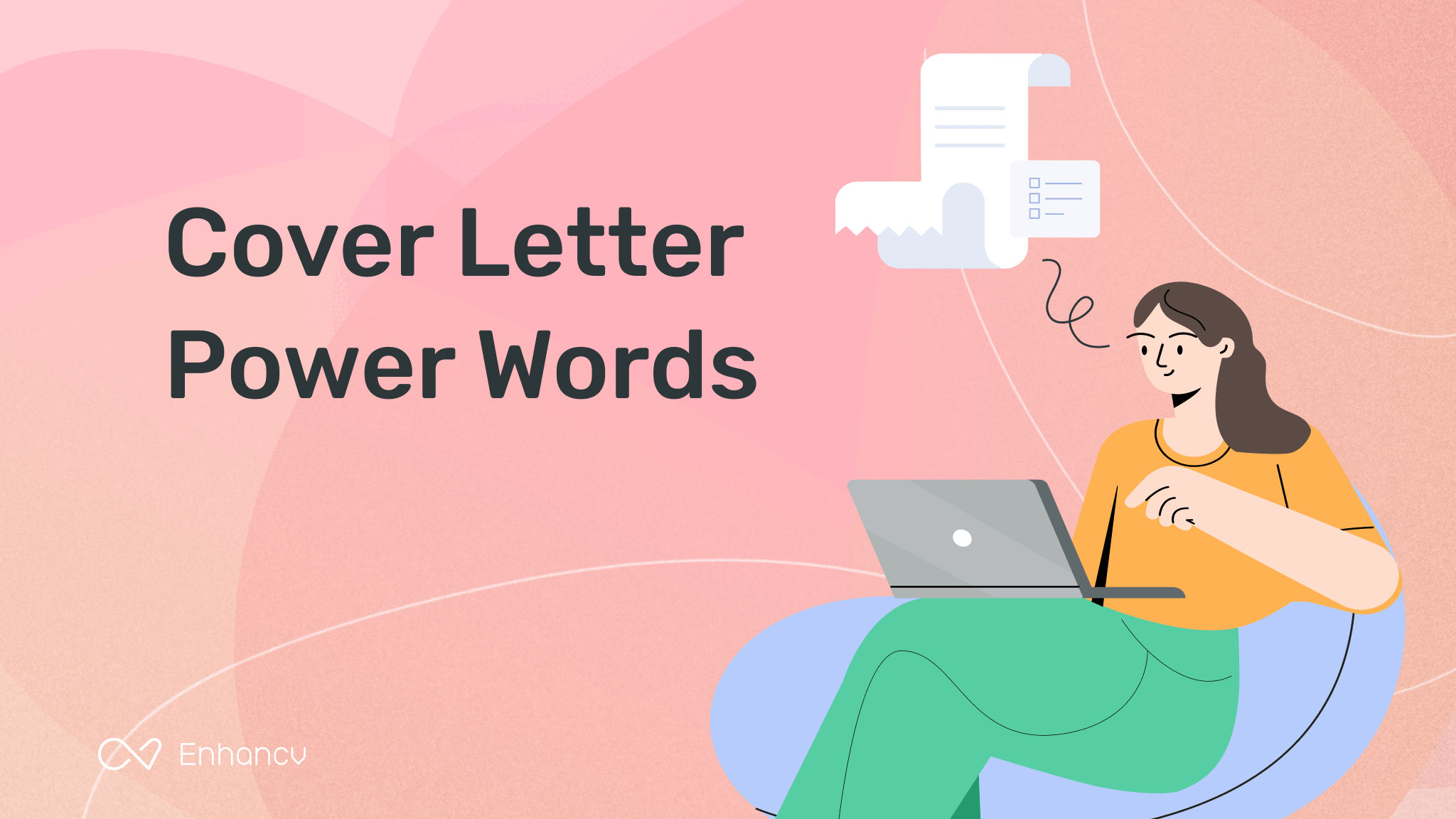 The Power of Power Words in a Cover Letter

How to List Address on a Resume in 2023 – Format, Pro Tips & Examples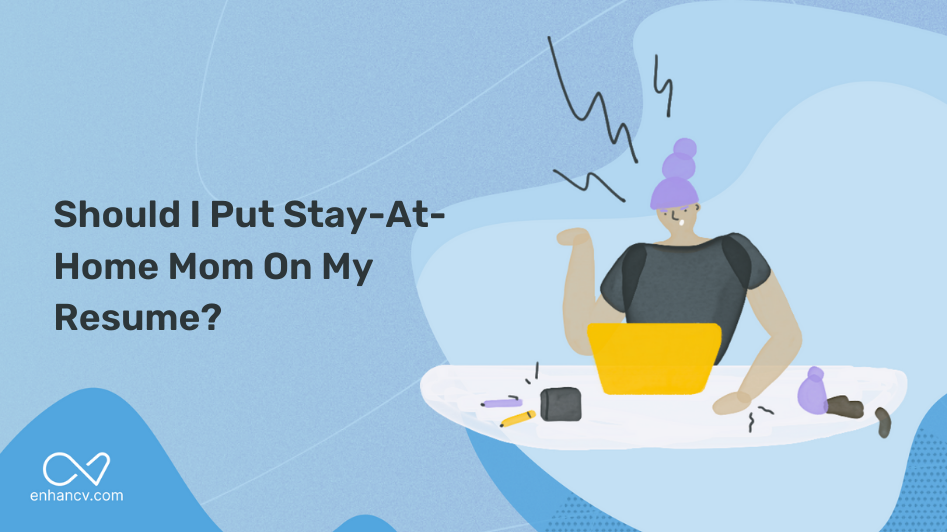 Should I Put Stay-At-Home Mom On My Resume?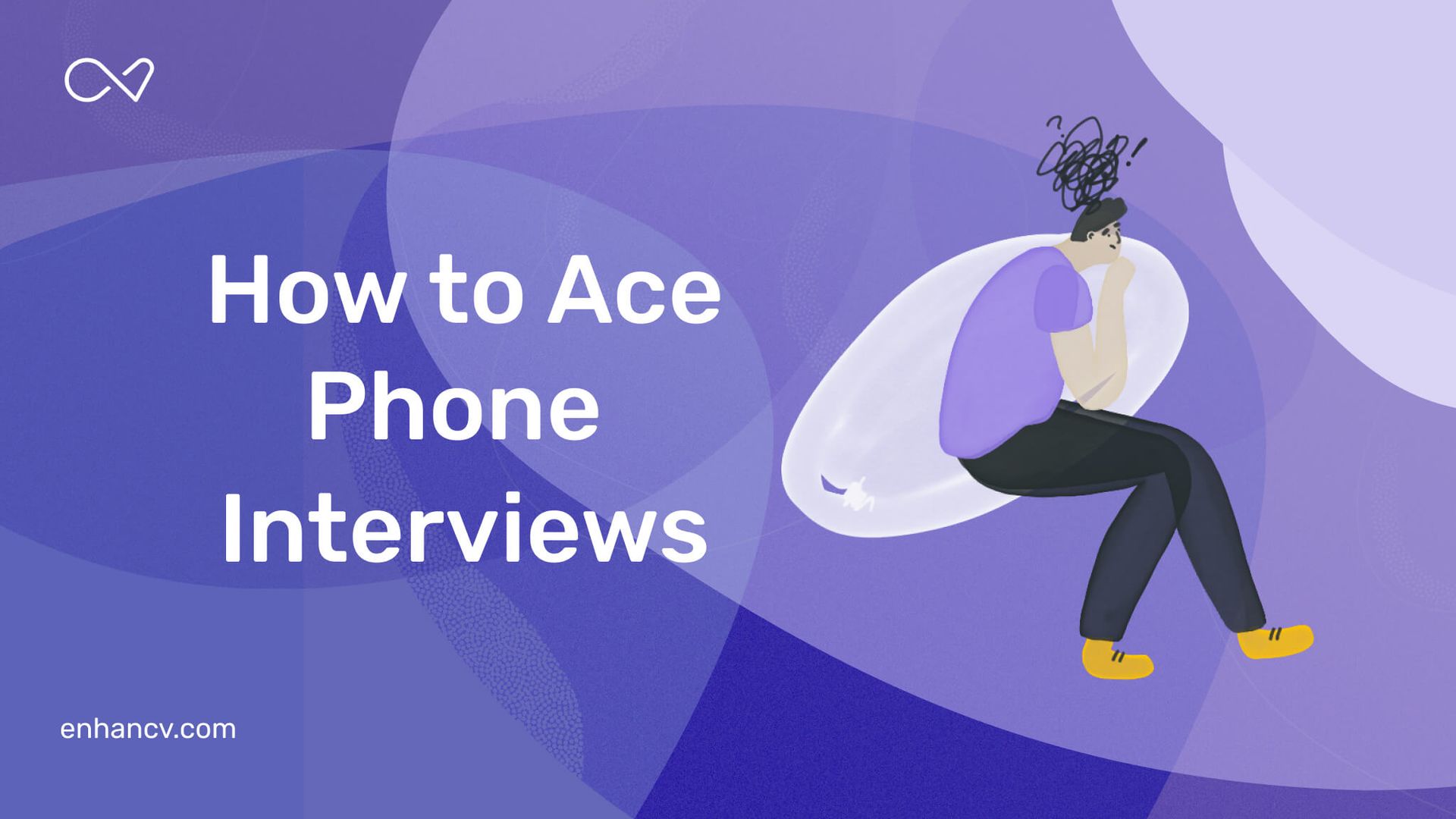 Phone Interviews: Sure-Fire Advice on 14 Common Questions (plus 5 questions to ask the interviewer)
Create Resume
Terms of Service
Privacy Policy
HTML Sitemap
Resume Examples
Resume Templates
Resume Formats
Resume Checker
Resume Skills
How to Write a Resume
Modern Resume Templates
Simple Resume Templates
Cover Letter Builder
Cover Letter Examples
Cover Letter Templates
Cover Letter Formats
How to Write a Cover Letter
Resume Guides
Cover Letter Guides
Job Interview Guides
Job Interview Questions
Career Resources
Meet our customers
Career resources
English (UK)
French (FR)
Swedish (SE)
© 2023 . All rights reserved.
Made with love by people who care.
Management Consultant
Finance & Banking Professionals
Project Manager
Marketing Managers
Real Estate Manager
Sales Associates
Architecture Services
Software Engineers
Hospitality Industry
Medical Professional
Digital Marketers
AI Engineer
Cyber Security Experts
Visual Merchandiser
Customer Service
Business Analysts
Energy Analyst
Multimedia Designer
Systems Engineer
Legal Secretary
Sports Agent
CV Editing Service
Success Stories
Tier 2 Sponsor List
Barista cover letter example.
Table of Contents
If you have seen a role as a Barista that you would like to apply for then you will have a passion for coffee and customer services. A Barista role is a starting point in a coffee shop/house and a particularly busy role with a steep learning curve. You will be dealing with customers serving them different coffees and products all day and spend the majority of your day on your feet in a very busy environment.
Related : Barista CV Example
If this is a role you are interested in and you are seeking some help on a covering letter, please see the below example.
Cover Letter for Barista
Dear Sir/Madam,
Application for a Barista (Job ref if known)
I would like to apply for the Barista role that you have advertised in (where) and (when).
I have always had a passion for good quality coffees and having done some research into your company and products, I feel that I would like to be part of your future. If you want to know more about UK jobs then Manchester Airport jobs is for you.
I am a very hard worker who is eager to learn quickly and have taken a look at the store in (where the role will be based) and like the setting and staff, products etc.
My background is a customer related one, I have worked in a shop (doing what?) and I am now keen on entering the world of coffee and would like to start as a Barista and work upwards when the opportunities become available.
I am an excellent communicator, I can work many number of different shifts with no commitment problems and I am able to pick up new systems and way of working quickly and efficiently. I have enclosed my CV with my letter and can attend an interview at short notice should you have any interest in my skills.
In the mean time I would like to thank you for taking the time to read my CV and letter and I look forward to hearing from you.
Yours sincere
NAME SURNAME
Also, get the best CV writing services .
Frequently Asked Questions
1. How do I write a cover letter for a barista without experience?
If you have no experience, even then, you can get a job in Barista. Just make sure you include the following points in your CV:
Include contact info
Choose the right salutation
Write about your qualification
Include your goal in life
2. Is a cover letter necessary for working as Barista?
Yes, it is necessary to have a cover letter with a CV to express your potential and previous experience.
3. What do you write in a barista application?
The applicants may have different skills when applying for a job in Barista. Thus, it is hard to say exactly what one should write. However, you can add skills like customer service, PR, soft skills etc.
4. What makes you a good fit for this job, Barista?
You must be cheerful to the customer and have a positive attitude to be a perfect employee of Barista. However, it would help if you also had many more skills and parameters our expert CV writers may guide you on.
5. What strengths do you need as a barista?
The skills that you require are:
Friendly behavior
Good communication skills
Problem-solving skills
Positive attitude
6. Why do you want to work as a Barista answer?
To answer the above question, you may say, ' I always wanted to be a part of a customer-oriented industry. Also, I have good communication skills and politeness to speak with customers. All these and much more make me a perfect employee of Barista.
7. Is Barista the best place for part-time work in the UK?
Of course. If you are a student and want to pay your college fees by working part-time, Barista is an
How useful was this post?
Click on a star to rate it!
Average rating / 5. Vote count:
No votes so far! Be the first to rate this post.
We are sorry that this post was not useful for you!
Let us improve this post!
Tell us how we can improve this post?
Sample Email Message – for the Volunteer Position and Get the Best Tips on How to Write, With an Example - November 17, 2023
Barista Cover Letter Example - April 18, 2023
Wedding Planner Cover Letter Example - April 10, 2023
iCover help job seekers fulfil their job aspirations by setting realistic goals and perfect career choices. Our CV writing services shape the candidate's future to get their dream job. We staff industry experts, always eager to boost your confidence to crack interviews.
Excellent 4.9  out of 5
Company Name – BESTWRITING LTD
File no – 14419413
Quick Links
CV Examples
Registration
Careers Advice
Job Interviews
Terms & Conditions
Privacy Policy
Cookie Policy
Birmingham Kent Coventry Nottingham Liverpool London York Portsmouth Bristol Edinburgh Southampton Newcastle
Cambridge Belfast Wolverhampton Livingston Aberdeen Sheffield Oxford Plymouth Cardiff Leeds Bath
24/7 Customer Support
128 city road, london, united kingdom, ec1v 2nx, +44 74764 69125.
Losing Out On Your Dream Job Due To A Poor CV?
Order a professional cv @ £40.
Write My CV Now!
You have Successfully Subscribed!
3 Barista Cover Letter Examples to Get Started in 2023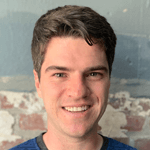 Barista Cover Letter
Barista No Experience Cover Letter
Starbucks Barista Cover Letter
Write Your Barista Cover Letter
What's that gorgeous aroma? It must be the latte you're whipping up for the next customer in line! Or is that a specialty tea from the seasonal menu? Either way, all your coworkers know they can count on you to handle transactions and keep up with sanitation as effectively as you serve each guest with a smile.
But how do you pack all that incredible value into a cover letter? What will make your accomplishments as a barista sound their best?
After helping baristas like you for years, we've put together some time-tested tips and three barista cover letter examples for you to get that dream job—pronto!
Barista Cover Letter Example
USE THIS TEMPLATE
Microsoft Word
Google Docs
Block Format
Why this cover letter works
More importantly, prove your competence, highlighting how your skills and previous work experiences match the job requirements. Better yet, narrate an instance where you nurtured beginner baristas.
Barista No Experience Cover Letter Example
While you lack professional experience in this field, refer to instances where you effectively applied transferable skills like communication, customer services, interpersonal, POS systems, and coffee equipment. Subtle casualness is excusable here.
Starbucks Barista Cover Letter Example
Attention to detail in brewing beverages, ability to multitask (taking orders, engaging customers, and making coffee), and customer skills are key to solidifying your candidacy. A subtly casual, friendly tone is welcome.
Related cover letter examples
Customer service
Entry level
How to Brew Your Perfect Barista Cover Letter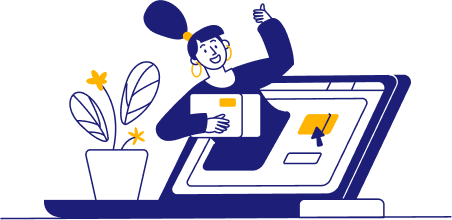 Just as you make each drink to order, your cover letter should match the "flavor" of each company you apply to! Pay attention to how the job description and company site are written and reflect any standout keywords like "unmatched coffee experience" or "Point of Sales."
It's worthwhile to do a bit of homework and investigate any social media accounts to learn more about the coffee shop you're interested in. See what their values are, so you can show how you already jive with them!

Writing a memorable greeting and intro
Your greeting is like the "handshake" of your barista cover letter, so it should address a person directly. Again, it's worth the added homework to find a name! Who, exactly, is hiring?
Your opening paragraph should also slip in a couple of your qualifications for why you fit their open job role to hook the reader: They should want to see what else you can pull off with those brewing skills!
What you don't want is to come across as unenthusiastic with no clear qualifications, like in this opener:
Looking . . . not good:
Hi to whoever's hiring, I'm stoked to work at your cafe; I really like coffee. I make it a lot too so I'd be great at this.
This next opener is way better at demonstrating an eagerness to learn and work as part of a specific company's team. It also lays out why the applicant would be great at the role!
This one's a winner!
Dear Mr. Jones,
I dedicate my free time to learning and exploring various brewing methods and the specifics of Point of Sales (POS) systems. This self-educational pursuit stems from a profound admiration for the transformative power of a well-brewed coffee experience. With this passion and knowledge, I'm thrilled to apply for the entry-level barista role at Dunkin', a grand I've grown to admire and respect.

Writing awesome body paragraphs
Your cover letter is for telling a story about how your professional journey has led you through successful milestones that make you the ideal hire today. Remember when your attention to detail and efficiency as a barista made a big difference.
Work some credentials in there too, if you have them. Something like a Food Safety Manager Certification will make your letter way more compelling! But one of the most important details that will transform your stories of rush hours and seasonal menus is metrics .
When you use metrics like employee ratings, customer satisfaction percentages, and budget savings, your body paragraphs say way more about the difference you've made at work.
Example of a well-rounded body paragraph
Pull a body paragraph from one of the cover letters above (doesn't have to be the same cover letter that you got the opener from)

Closing and signing your barista cover letter
Your closing paragraph is for all your finishing touches. Much like the whipped cream on top of a blended drink, things just wouldn't be the same without it! Start off by giving one last, super-quick overview of your skills, sort of like you did in your intro.
Use the closing paragraph to present a call to action by asking the reader to contact you for more details. You can also take this opportunity to thank them for the time they spent reading your letter.
If not, say thank-you as your professional signoff. If you chose to say so in the closing paragraph instead, use a different formal signoff.
Don't be vague, informal, or disorganized in your closer:
Thanks I hope I can work with you soon. I've been making coffee forever so I can start soon.
This closing paragraph addresses the company and its values, and describes alignment with them before expressing enthusiasm for the role that invites further contact:
That's better!
With my robust coffee-making experience, in-depth knowledge of espresso extraction, and proven track record in team development, I'm confident in my ability to contribute to the success of Coffee Bean & Tea Leaf as a skilled Barista. I look forward to discussing how my passion and expertise can enhance each customer's coffee experience and contribute to the enriching atmosphere of your establishment.
Kira Ivanov
You can add a little line that reads "Enclosures:" and then list whatever you include! This could be your barista resume , professional letters of recommendation, original application sheet, or copies of additional certificates.
This is another job for the job description ! Check it over again and really try to match that tone. Are they an upscale establishment? Are they an artsy local coffee shop with open mic events?
Do some investigation and see what the company posts about, what they believe in, and what defines them. Look for ideas, values, or pieces of inspiration that you resonate with and use them to lead into what makes you a unique, good fit.