Order Status
Testimonials
What Makes Us Different
Competitive Advantage through Efficiency: AldiCompetitive Advantage through Efficiency: Aldi Harvard Case Solution & Analysis
Home >> Harvard Case Study Analysis Solutions >> Competitive Advantage through Efficiency: AldiCompetitive Advantage through Efficiency: Aldi

Competitive Advantage through Efficiency: Aldi Case Solution
Qno:1) Explain how principles of lean production enable an organization to compete within a marketplace on the basis of value.
Lean production is a manufacturing strategy that companies implement in order to reduce costs, increase productivity and to achieve a competitive advantage. Lean organizations are able to maintain their stocks to complete orders in addition, they usually use pull method to move products and materials during the production process which helps to reduce time to improve customer service. Furthermore, it also helps to improve the quality of the product. (Brian Heymans)
 The improvement in the quality of product and the process consequently improves the customers' satisfaction. Thus, the aim of Lean production is to get more output from by utilizing less input. It's all about making an organization more efficient. Lean production is based on several efficiency concepts such as Continuous improvement, Just-in-time production, Time management, Total quality management.
Time based-approach
The Lean production in Aldi starts with its supply chain, for instance; 60% of the Aldi's food and vegetables are acquired and sourced locally which reduced the time and costs for long delivery. Further, the Aldi has been successful in maintaining its employees by enhancing their skills and knowledge in order to make them efficient and familiar with the market needs. Aldi provides adequate training to its employees, which enables the employees to work in a manner which could eliminate the time, waste and cut costs. The training also enables the employees to learn and adapt multi-tasking which in turn reduces the staff costs as fewer staff required to perform a variety of tasks. Therefore, its employees become efficient in handling several tasks at a time Moreover, training and development helps the company to provide high customer service. Aldi operates its business around the philosophy to provide value due to which its customers have a greater degree of trust.Aldi applies time management approach by selling fewer varieties of products as compared to its competitors which enable it to enjoy economies of scale and which also helps it maintain small stores and to display its products. (JENNIFER CREEVY, 2010 )
Furthermore, Aldi had adopted several other different time based management approaches to make sure that waste is set aside minimum which in turn helps the company to reduce the cost by minimizing the waste. Another time based approach it has used to reduce waste by opening hours. Aldi has set timings for its store opening and closing which reduce the staff costing and the employees become more productive during the trading hours.
Continuous improvement:
Its Lean management approach is closely held with the three core values such as simplicity, consistency and responsibility.Through which it has been successful in maintaining its competitive advantage. Aldi's stores are designed in simple manner which creates consistency.In addition, responsibility is also an important aspect which helps its employees to drive the business forward in consistent with the continuous improvements.
Moreover, Aldi offers same products but in the higher quality than the other leading brands in any market it is operating. Aldi had also been able to focus on corporate social responsibility through its lean thinking, which increased its focus on society's need and responsibility (JENNIFER CREEVY, 2010 ) ....................
This is just a sample partial case solution. Please place the order on the website to order your own originally done case solution.
Related Case Solutions & Analyses:

Hire us for Originally Written Case Solution/ Analysis
Like us and get updates:.
Harvard Case Solutions
Search Case Solutions
Accounting Case Solutions
Auditing Case Studies
Business Case Studies
Economics Case Solutions
Finance Case Studies Analysis
Harvard Case Study Analysis Solutions
Human Resource Cases
Ivey Case Solutions
Management Case Studies
Marketing HBS Case Solutions
Operations Management Case Studies
Supply Chain Management Cases
Taxation Case Studies
More From Harvard Case Study Analysis Solutions
Island Foods, Inc
Connectivity in Health Care
Body Scans and Bottlenecks: Optimizing Hospital CT Process Flows
Timing of Option Grants in UnitedHealth Group (B)
Butler Lumber Co.
The Armstrong Investigation
Wimbley Stadium London
Contact us:

Check Order Status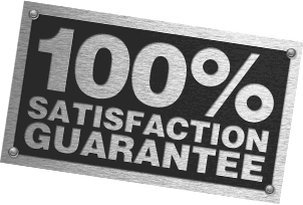 How Does it Work?
Why TheCaseSolutions.com?

Related documents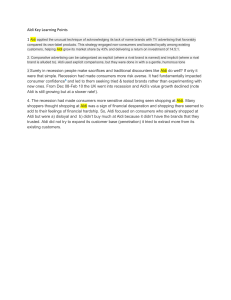 Add this document to collection(s)
You can add this document to your study collection(s)
Add this document to saved
You can add this document to your saved list
Suggest us how to improve StudyLib
(For complaints, use another form )
Input it if you want to receive answer

Competitive Advantage through Efficiency: Aldi Case Solution & Answer
Home » Case Study Analysis Solutions » Competitive Advantage through Efficiency: Aldi
Competitive Advantage through Efficiency: Aldi Case Solution
Furthermore, Aldi has also built strong relationship with its suppliers to continuously improve its product's offering. Its relationship with suppliers is often long-term as it is builton trust and recognition. The company implemented a system of continuous improvement which helped it to improve the skills of its workforce.
Just-in-time approach:
The Just-in-time approach that the company used enabled it to maintain its inventory level and holding the stocks that it only needs. Furthermore, the company doesn't invest much in stock and doesn't pay for large warehouses to store stock or to keep additional staff to monitor warehouse stock. Therefore, by efficiently applying lean production approaches, the company is able to compete successfully in the highly competitive sphere and to acquire a greater market share. It is considered that when the company had applied just in time technique, the leadership realized that the product that would be delivered to the customers could not be affected therefore, it improved its efficiency that would satisfy the customers.(Walter Loeb , 2015)
Total quality management:
By improving and innovating its overall business operations and process helped Aldi to achieve the total quality in its business. Aldi intended to enhance the quality of in every aspect of its business. For this reason, it provides greater quality of product in low prices than its competitors which add values to its offering. The company had acquired best practices and process and builtits culture which contributed in providing high quality and significance to its customers. (Jonathan Davies, 2014)
  Qno:2) Explain how Aldi provides customers with greater value than competitors (choose one or two and refer to them using secondary research/ sources of information:
Aldi is providing higher value and satisfaction to its customers as compared toits competitors by using two factors such as competitive price and efficiency.
Competitive pricing:
Aldi's products are 30% cheaper than its competitors which have contributed to providing high customer value.Price is that factor that can affect the customer's perception while making the decision of buying products. Price is also one of the important factors in attracting and retaining the customer which Aldi had achieved through its competitive pricing strategy(Shafi Ullah, Shahzad Khan and Saqib Shahzad, 2015).
Aldi achieved competitive pricing through lean production approach which enabled the company to reduce its overall operations cost and charge less from customers.Through its lean production approach, it has empowered its employees which in turn make them highly productive and efficient and reduced the cost of staffs which enabled the company to charge less prices. Furthermore, it maintained its inventory and reduces the warehouse and other additional cost associated in maintaining the stocks, which also contributed to low pricing strategy.
Moreover, Aldi provides qualitative products in low prices which provide value to the customers and help in achieving customer loyalty.Therefore, by offering low prices Aldi provides worth and value to its customers which in turn satisfy the customers and recognized value from the products.In addition, Aldi has reduced its prices by an average 4% in last six months and reduced prices on its top selling products up to 6% in order retain the market share. Its low prices had caused customers to build a trust relationship which created a complex situation for competitors. It is expected that Aldi will continue to grow its market share at rapid rate.(Sarah Butler, 2015)
Efficiency:
Aldi operates its business by building highly efficient operations and process which help it to provide quality and timely delivery of products. Aldi's efficiency involves reducing cost in all areas of its business which it had achieved by saving costs, efforts and energy.All of this has been achieved by implementing lean approach to production. It had involved in the continuous improvements process in order to achieved efficiency in every operation(FRANK CHUNG, 2015)………….
This is just a sample partial work. Please place the order on the website to get your own originally done case solution
Related Case Solutions:

LOOK FOR A FREE CASE STUDY SOLUTION
Answering Assignment Homework Questions
Get assignment help by professional tutors.
High Quality, Fast Delivery, Plagiarism Free - Just in 3 Steps
Upload Questions Details and Instructions:
24/7 ASSIGNMENT ANSWER
Plagiarism-free answers.
Assignment solution along with originality report.
Answers From Qualified Tutors
Get assignment answer help by skilled & qualified tutors.
Best Price Guarantee
Friendly pricing & refund policy.
Prices from 8$
Undergraduate 2:2 • 250 words • Ontime delivery Place an Order
Case StudyHelp.com
Sample Questions
Modal Header
Some text in the modal.
MGT301 Aldi Case Study and Questions Help
The food retail industry is a highly competitive market. More so than ever, organisations need to offer customers value for money. Customers want the best quality products at the lowest possible prices.  With  such  tough  competition  it  is  vital  for  organisations  to understand what their customers want. Aldi believes that its customers want value for money but do not want to compromise on quality.
Since opening its first store in 1913, Aldi has established itself as a reputable retailer operating in international markets including Germany, Australia and the U.S. Aldi has over 7,000 stores worldwide. This is a story worth exploring.
Lean production
Aldi has a no-nonsense approach to running its business. Whereas other food retailers have elaborate displays, additional services and promotions that draw customers into the business, Aldi's core purpose is to 'provide value and quality to our customers by being fair and efficient in all we do' . Everything Aldi does is focused around giving its customers value for money. Through being efficient and cutting costs Aldi can then invest profits back into the business. They can then be used to further meet its business objectives for growth.
Lean production is quite simply about getting more from less. The aim of lean production is to reduce the quantity of resources used in providing goods and services for consumers. At the same time, it is about making the organisation more efficient. Lean production involves eliminating waste and therefore using less labour, materials, space and time. This in turn reduces costs.
However, for Aldi, lean production is not just about reducing costs for the business. It is also about passing these savings on to its customers to offer value for money. Lean production is based on a number of efficiency concepts, such as:
Continuous improvement: a culture whereby all employees are constantly involved in making improvements to quality;
Just-in-time production: materials are received just as they are needed, eliminating the need to maintain large stock levels;
Time based management: an approach that aims to reduce the time wasted in business operations. This usually requires a multi-skilled and flexible workforce; and
Total quality management (TQM): a quality assurance ideal where all workers have a responsibility for getting it 'right first time'.
Principles of lean production
Although lean production is often considered in terms of manufacturing, these principles can  equally  be  applied  to  service  organisations.  The  principles  of  lean  production  are planned and built into everything that Aldi does. This starts within its supply chain. For example,  up  to  60%  of  Aldi's  fruit  and  vegetables  are  sourced  locally  where  possible, reducing the need for long and costly delivery journeys.
The principles of time based management are also built into the training provided for Aldi's employees. Training enables Aldi to eliminate waste and cut costs. Through training staff to do a variety of tasks around store Aldi can minimise its staff requirements. This method results in staff gaining knowledge of the whole business, as such they are able to offer a much higher level of customer service. Staff costs can also be reduced as fewer staff are required if they can perform a variety of duties throughout the store.
Aldi also applies this time based management approach to its product range. For example, Aldi sells fewer variations of each product. In contrast competitors may sell a larger variety of different brands, sizes and packaging. By selling fewer varieties of each product Aldi can buy much larger quantities. This enables it to take advantage of economies of scale and source products more cost effectively. This in turn means that Aldi needs less space to display its products. As a result Aldi's stores can be smaller.
Reducing costs and eliminating waste
Lean principles involve minimising waste. Aldi have adopted a number of different time- based management approaches to ensure that waste is kept to a minimum. Minimising waste can help reduce costs. For example, Aldi's shopping trolleys have a $1 deposit system. This ensures that customers return them after use. This results in fewer trolleys being lost and needing replacing. It also means that Aldi do not have to employ someone to collect the trolleys as customers return their trolley to the front of the store.
Another  time  based  management  approach  that  Aldi  has  adopted  to  reduce  waste  is through its opening hours. Aldi trades from 8am until 8pm from Monday to Saturday and from 10am until 4pm on a Sunday. In contrast some of Aldi's competitors are open for 24 hours. This means Aldi's sales are spread over a shorter period. It also means that staffing costs are not incurred at times when there would be fewer customers. As a result Aldi is more productive during its trading hours. Consumption of utilities for power and heating can also be reduced through trading only during the busiest times of the day.
H o w staff supports waste reduction
To underpin these principles Aldi requires competent staff. A combination of total quality management  techniques  and  a  time  based  management  approach  help  to  ensure employees take responsibility for their job roles whilst minimising the amount of time wasted. Employees are paid market-leading salaries within the grocery industry.
A comprehensive training programme enables them to become multi-skilled. This means that staff can undertake a numbernew-image3 of different roles within each Aldi store, allowing staff to be flexible with the tasks they can do. It is therefore easy to produce a staff rota as employees can fulfil a variety of tasks. Employees can carry out whatever tasks are needed throughout the day, leading to time-based savings. Training, high wages and a diverse job role all help to motivate staff. This in turn leads to lower sickness levels and a more empowered team.
E ff i c i ent processes
The process of buying and selling within Aldi stores also operates on time-based management principles and means that they require fewer tills and cashiers. For example, products display numerous bar codes. This means that cashiers do not have to search for them and they can be scanned more quickly.
Another example is customers placing products back in the trolley after scanning. They then pack their bags  away from the till after paying. This  helps  throughput. It  is  also more efficient as another customer can have their shopping scanned as the previous customer packs. Again, these cost benefits can be passed on to customers.
These processes contribute to savings which help Aldi to operate more efficiently as an organisation. The savings are then passed on to its customers. This is in the form of quality products at prices that are lower than the competitors.
Just in time
Aldi uses a just-in-time (JIT) approach to store management by only holding the stock that it needs. Stock is expensive. The company therefore only buys the stock required at any given time. When stock levels are reduced an organisations working capital is improved.
In other words, Aldi is not tying up too much investment in stock that is then going to be held for a long period of time before it is sold to generate income. It also means Aldi does not pay for large warehouses to store stock or pay for additional staff to monitor warehouse stock.
From the moment stock arrives at an Aldi store everything is focused on reducing the cost of holding and managing the stock. For example, products are delivered in display ready case s. Once the top of the case is removed it can simply be lifted onto a shelf for display to customers. Units of 12, 24 or more can be handled easily and quickly merchandised.
It means that individual units are not picked and lined up on shelves. In fact some products are sold in store from a pallet. This is a platform for large loads that can be brought mechanically into a store. This is an efficient way of getting a large volume of products into the shop very quickly.
W o rking with suppliers
Through using a total quality management approach, Aldi is able to create strong business relationships with its suppliers. These strong relationships help Aldi to continuously improve its product offering whilst also ensuring suppliers meet international standards. Aldi's international  standards  go  beyond  consumer  legislation  and  nutritional  information. Products are carefully labelled for consumers so they can make informed choices; this all supports Aldi's continuous improvement culture.
Q u estions:
1. Summarise Aldi's approach to retailing.
2. Is Aldi's success related to one particular aspect or process?
3. What is Aldi's 'competitive advantage'?
Get This Answer for Study Help
If you need study assistance with writing your questions and answers, our professional assignment writing service is here to help!
PLACE YOUR ORDER HERE
Content Removal Request
If you are the original writer or copyright-authorized owner of this article and no longer wish to have, your work published on casestudyhelp.com, then please Request for removal of this content.
Miscellaneous Help
MBA Essay Writing
MBA Assignment Writing
Business Essay Writing
Business Plan
Literature Review
CV/Resume Writing
Annotated Bibliography
Admission Essay
Scholarship Essay
Explication Writing
Review Writing
Critical Thinking Writing
Report Writing
Project Writing
Speech Writing
Presentation Writing
Cover Letter Writing
Editing & Proofreading
Assignment Writing
Term Paper Writing
Homework Writing
Coursework Writing
Thesis Paper Writing
Academic Writing Services
No1 Case Study Help
How it Work
Privacy Policy
Term of Use
Refund & Cancellation
Essay Disclaimer: The services you provide are meant to assist the buyer by providing a guideline and the materials provided is intended to be used for research or study purposes only.
Copyright All Right Reserved by casestudyhelp.com, copyright 2018
Academia.edu no longer supports Internet Explorer.
To browse Academia.edu and the wider internet faster and more securely, please take a few seconds to upgrade your browser .
Enter the email address you signed up with and we'll email you a reset link.
Case study -aldi Case study ALDI STRATEGIC MANAGEMENT
We're Hiring!
Help Center
Find new research papers in:
Health Sciences
Earth Sciences
Cognitive Science
Mathematics
Computer Science
Academia ©2023
Provide details on what you need help with along with a budget and time limit. Questions are posted anonymously and can be made 100% private.
Studypool matches you to the best tutor to help you with your question. Our tutors are highly qualified and vetted.
Your matched tutor provides personalized help according to your question details. Payment is made only after you have completed your 1-on-1 session and are satisfied with your session.
Homework Q&A
Become a Tutor
All Subjects
Mathematics
Programming
Health & Medical
Engineering
Computer Science
Foreign Languages
Access over 20 million homework & study documents
Case study aldi 2.
Sign up to view the full document!
24/7 Homework Help
Stuck on a homework question? Our verified tutors can answer all questions, from basic math to advanced rocket science !
Similar Documents
working on a homework question?
Studypool is powered by Microtutoring TM
Copyright © 2023. Studypool Inc.
Studypool is not sponsored or endorsed by any college or university.
Ongoing Conversations
Access over 20 million homework documents through the notebank
Get on-demand Q&A homework help from verified tutors
Read 1000s of rich book guides covering popular titles
Sign up with Google
Sign up with Facebook
Already have an account? Login
Login with Google
Login with Facebook
Don't have an account? Sign Up