10 Case Study Advantages and Disadvantages
A case study in academic research is a detailed and in-depth examination of a specific instance or event, generally conducted through a qualitative approach to data.
The most common case study definition that I come across is is Robert K. Yin's (2003, p. 13) quote provided below:
"An empirical inquiry that investigates a contemporary phenomenon within its real-life context, especially when the boundaries between phenomenon and context are not clearly evident."
Researchers conduct case studies for a number of reasons, such as to explore complex phenomena within their real-life context, to look at a particularly interesting instance of a situation, or to dig deeper into something of interest identified in a wider-scale project.
While case studies render extremely interesting data, they have many limitations and are not suitable for all studies. One key limitation is that a case study's findings are not usually generalizable to broader populations because one instance cannot be used to infer trends across populations.
Case Study Advantages and Disadvantages
1. in-depth analysis of complex phenomena.
Case study design allows researchers to delve deeply into intricate issues and situations.
By focusing on a specific instance or event, researchers can uncover nuanced details and layers of understanding that might be missed with other research methods, especially large-scale survey studies.
As Lee and Saunders (2017) argue,
"It allows that particular event to be studies in detail so that its unique qualities may be identified."
This depth of analysis can provide rich insights into the underlying factors and dynamics of the studied phenomenon.
2. Holistic Understanding
Building on the above point, case studies can help us to understand a topic holistically and from multiple angles.
This means the researcher isn't restricted to just examining a topic by using a pre-determined set of questions, as with questionnaires. Instead, researchers can use qualitative methods to delve into the many different angles, perspectives, and contextual factors related to the case study.
We can turn to Lee and Saunders (2017) again, who notes that case study researchers "develop a deep, holistic understanding of a particular phenomenon" with the intent of deeply understanding the phenomenon.
3. Examination of rare and Unusual Phenomena
We need to use case study methods when we stumble upon "rare and unusual" (Lee & Saunders, 2017) phenomena that would tend to be seen as mere outliers in population studies.
Take, for example, a child genius. A population study of all children of that child's age would merely see this child as an outlier in the dataset, and this child may even be removed in order to predict overall trends.
So, to truly come to an understanding of this child and get insights into the environmental conditions that led to this child's remarkable cognitive development, we need to do an in-depth study of this child specifically – so, we'd use a case study.
4. Helps Reveal the Experiences of Marginalzied Groups
Just as rare and unsual cases can be overlooked in population studies, so too can the experiences, beliefs, and perspectives of marginalized groups.
As Lee and Saunders (2017) argue, "case studies are also extremely useful in helping the expression of the voices of people whose interests are often ignored."
Take, for example, the experiences of minority populations as they navigate healthcare systems. This was for many years a "hidden" phenomenon, not examined by researchers. It took case study designs to truly reveal this phenomenon, which helped to raise practitioners' awareness of the importance of cultural sensitivity in medicine.
5. Ideal in Situations where Researchers cannot Control the Variables
Experimental designs – where a study takes place in a lab or controlled environment – are excellent for determining cause and effect . But not all studies can take place in controlled environments (Tetnowski, 2015).
When we're out in the field doing observational studies or similar fieldwork, we don't have the freedom to isolate dependent and independent variables. We need to use alternate methods.
Case studies are ideal in such situations.
A case study design will allow researchers to deeply immerse themselves in a setting (potentially combining it with methods such as ethnography or researcher observation) in order to see how phenomena take place in real-life settings.
6. Supports the generation of new theories or hypotheses
While large-scale quantitative studies such as cross-sectional designs and population surveys are excellent at testing theories and hypotheses on a large scale, they need a hypothesis to start off with!
This is where case studies – in the form of grounded research – come in. Often, a case study doesn't start with a hypothesis. Instead, it ends with a hypothesis based upon the findings within a singular setting.
The deep analysis allows for hypotheses to emerge, which can then be taken to larger-scale studies in order to conduct further, more generalizable, testing of the hypothesis or theory.
7. Reveals the Unexpected
When a largescale quantitative research project has a clear hypothesis that it will test, it often becomes very rigid and has tunnel-vision on just exploring the hypothesis.
Of course, a structured scientific examination of the effects of specific interventions targeted at specific variables is extermely valuable.
But narrowly-focused studies often fail to shine a spotlight on unexpected and emergent data. Here, case studies come in very useful. Oftentimes, researchers set their eyes on a phenomenon and, when examining it closely with case studies, identify data and come to conclusions that are unprecedented, unforeseen, and outright surprising.
As Lars Meier (2009, p. 975) marvels, "where else can we become a part of foreign social worlds and have the chance to become aware of the unexpected?"
Disadvantages
1. not usually generalizable.
Case studies are not generalizable because they tend not to look at a broad enough corpus of data to be able to infer that there is a trend across a population.
As Yang (2022) argues, "by definition, case studies can make no claims to be typical."
Case studies focus on one specific instance of a phenomenon. They explore the context, nuances, and situational factors that have come to bear on the case study. This is really useful for bringing to light important, new, and surprising information, as I've already covered.
But , it's not often useful for generating data that has validity beyond the specific case study being examined.
2. Subjectivity in interpretation
Case studies usually (but not always) use qualitative data which helps to get deep into a topic and explain it in human terms, finding insights unattainable by quantitative data.
But qualitative data in case studies relies heavily on researcher interpretation. While researchers can be trained and work hard to focus on minimizing subjectivity (through methods like triangulation), it often emerges – some might argue it's innevitable in qualitative studies.
So, a criticism of case studies could be that they're more prone to subjectivity – and researchers need to take strides to address this in their studies.
3. Difficulty in replicating results
Case study research is often non-replicable because the study takes place in complex real-world settings where variables are not controlled.
So, when returning to a setting to re-do or attempt to replicate a study, we often find that the variables have changed to such an extent that replication is difficult. Furthermore, new researchers (with new subjective eyes) may catch things that the other readers overlooked.
Replication is even harder when researchers attempt to replicate a case study design in a new setting or with different participants.
Comprehension Quiz for Students
Question 1: What benefit do case studies offer when exploring the experiences of marginalized groups?
a) They provide generalizable data. b) They help express the voices of often-ignored individuals. c) They control all variables for the study. d) They always start with a clear hypothesis.
Question 2: Why might case studies be considered ideal for situations where researchers cannot control all variables?
a) They provide a structured scientific examination. b) They allow for generalizability across populations. c) They focus on one specific instance of a phenomenon. d) They allow for deep immersion in real-life settings.
Question 3: What is a primary disadvantage of case studies in terms of data applicability?
a) They always focus on the unexpected. b) They are not usually generalizable. c) They support the generation of new theories. d) They provide a holistic understanding.
Question 4: Why might case studies be considered more prone to subjectivity?
a) They always use quantitative data. b) They heavily rely on researcher interpretation, especially with qualitative data. c) They are always replicable. d) They look at a broad corpus of data.
Question 5: In what situations are experimental designs, such as those conducted in labs, most valuable?
a) When there's a need to study rare and unusual phenomena. b) When a holistic understanding is required. c) When determining cause-and-effect relationships. d) When the study focuses on marginalized groups.
Question 6: Why is replication challenging in case study research?
a) Because they always use qualitative data. b) Because they tend to focus on a broad corpus of data. c) Due to the changing variables in complex real-world settings. d) Because they always start with a hypothesis.
Lee, B., & Saunders, M. N. K. (2017). Conducting Case Study Research for Business and Management Students. SAGE Publications.
Meir, L. (2009). Feasting on the Benefits of Case Study Research. In Mills, A. J., Wiebe, E., & Durepos, G. (Eds.). Encyclopedia of Case Study Research (Vol. 2). London: SAGE Publications.
Tetnowski, J. (2015). Qualitative case study research design.  Perspectives on fluency and fluency disorders ,  25 (1), 39-45. ( Source )
Yang, S. L. (2022). The War on Corruption in China: Local Reform and Innovation . Taylor & Francis.
Yin, R. (2003). Case Study research. Thousand Oaks, CA: Sage.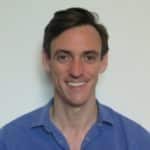 Chris Drew (PhD)
Dr. Chris Drew is the founder of the Helpful Professor. He holds a PhD in education and has published over 20 articles in scholarly journals. He is the former editor of the Journal of Learning Development in Higher Education. [Image Descriptor: Photo of Chris]
Chris Drew (PhD) https://helpfulprofessor.com/author/admin/ 10 Critical Theory Examples
Chris Drew (PhD) https://helpfulprofessor.com/author/admin/ 13 Social Institutions Examples (According to Sociology)
Chris Drew (PhD) https://helpfulprofessor.com/author/admin/ 71 Best Education Dissertation Topic Ideas
Chris Drew (PhD) https://helpfulprofessor.com/author/admin/ 11 Primary Data Examples
Leave a Comment Cancel Reply
Your email address will not be published. Required fields are marked *

Home » Pros and Cons » 12 Case Study Method Advantages and Disadvantages
12 Case Study Method Advantages and Disadvantages
A case study is an investigation into an individual circumstance. The investigation may be of a single person, business, event, or group. The investigation involves collecting in-depth data about the individual entity through the use of several collection methods. Interviews and observation are two of the most common forms of data collection used.
The case study method was originally developed in the field of clinical medicine. It has expanded since to other industries to examine key results, either positive or negative, that were received through a specific set of decisions. This allows for the topic to be researched with great detail, allowing others to glean knowledge from the information presented.
Here are the advantages and disadvantages of using the case study method.
List of the Advantages of the Case Study Method
1. it turns client observations into useable data..
Case studies offer verifiable data from direct observations of the individual entity involved. These observations provide information about input processes. It can show the path taken which led to specific results being generated. Those observations make it possible for others, in similar circumstances, to potentially replicate the results discovered by the case study method.
2. It turns opinion into fact.
Case studies provide facts to study because you're looking at data which was generated in real-time. It is a way for researchers to turn their opinions into information that can be verified as fact because there is a proven path of positive or negative development. Singling out a specific incident also provides in-depth details about the path of development, which gives it extra credibility to the outside observer.
3. It is relevant to all parties involved.
Case studies that are chosen well will be relevant to everyone who is participating in the process. Because there is such a high level of relevance involved, researchers are able to stay actively engaged in the data collection process. Participants are able to further their knowledge growth because there is interest in the outcome of the case study. Most importantly, the case study method essentially forces people to make a decision about the question being studied, then defend their position through the use of facts.
4. It uses a number of different research methodologies.
The case study method involves more than just interviews and direct observation. Case histories from a records database can be used with this method. Questionnaires can be distributed to participants in the entity being studies. Individuals who have kept diaries and journals about the entity being studied can be included. Even certain experimental tasks, such as a memory test, can be part of this research process.
5. It can be done remotely.
Researchers do not need to be present at a specific location or facility to utilize the case study method. Research can be obtained over the phone, through email, and other forms of remote communication. Even interviews can be conducted over the phone. That means this method is good for formative research that is exploratory in nature, even if it must be completed from a remote location.
6. It is inexpensive.
Compared to other methods of research, the case study method is rather inexpensive. The costs associated with this method involve accessing data, which can often be done for free. Even when there are in-person interviews or other on-site duties involved, the costs of reviewing the data are minimal.
7. It is very accessible to readers.
The case study method puts data into a usable format for those who read the data and note its outcome. Although there may be perspectives of the researcher included in the outcome, the goal of this method is to help the reader be able to identify specific concepts to which they also relate. That allows them to discover unusual features within the data, examine outliers that may be present, or draw conclusions from their own experiences.
List of the Disadvantages of the Case Study Method
1. it can have influence factors within the data..
Every person has their own unconscious bias. Although the case study method is designed to limit the influence of this bias by collecting fact-based data, it is the collector of the data who gets to define what is a "fact" and what is not. That means the real-time data being collected may be based on the results the researcher wants to see from the entity instead. By controlling how facts are collected, a research can control the results this method generates.
2. It takes longer to analyze the data.
The information collection process through the case study method takes much longer to collect than other research options. That is because there is an enormous amount of data which must be sifted through. It's not just the researchers who can influence the outcome in this type of research method. Participants can also influence outcomes by given inaccurate or incomplete answers to questions they are asked. Researchers must verify the information presented to ensure its accuracy, and that takes time to complete.
3. It can be an inefficient process.
Case study methods require the participation of the individuals or entities involved for it to be a successful process. That means the skills of the researcher will help to determine the quality of information that is being received. Some participants may be quiet, unwilling to answer even basic questions about what is being studied. Others may be overly talkative, exploring tangents which have nothing to do with the case study at all. If researchers are unsure of how to manage this process, then incomplete data is often collected.
4. It requires a small sample size to be effective.
The case study method requires a small sample size for it to yield an effective amount of data to be analyzed. If there are different demographics involved with the entity, or there are different needs which must be examined, then the case study method becomes very inefficient.
5. It is a labor-intensive method of data collection.
The case study method requires researchers to have a high level of language skills to be successful with data collection. Researchers must be personally involved in every aspect of collecting the data as well. From reviewing files or entries personally to conducting personal interviews, the concepts and themes of this process are heavily reliant on the amount of work each researcher is willing to put into things.
These case study method advantages and disadvantages offer a look at the effectiveness of this research option. With the right skill set, it can be used as an effective tool to gather rich, detailed information about specific entities. Without the right skill set, the case study method becomes inefficient and inaccurate.
Related Posts:
25 Best Ways to Overcome the Fear of Failure
Monroe's Motivated Sequence Explained [with Examples]
Is Mercari Legit and Safe: 15 Tips for Buyers and Sellers
Force Field Analysis Explained with Examples
Case Study Research Method | Benefits, Limitations
Case study research is a type of qualitative research that helps understand an individual case or a specific situation in detail.
Case study researchers focus on an in-depth understanding of the research topic by exploring an individual case or a specific situation in detail. Researchers document findings as case studies and present them with the help of visuals such as screenshots, images, and tables.
A case study can be written as a final report or it can be presented as an article in a journal or conference proceedings. Before you begin your next case study, you must know about its scope and limitations.
This article will help you get started with your next case study project by providing useful tips and information about this type of qualitative research .
Table of Contents
What is a Case Study?
A case study is a type of qualitative research that examines one particular case (or several cases) in-depth.
Case studies concentrate on gathering data about a particular object, event, or activity, like a certain business unit or organization. The person, group, organization, event, or circumstance that the researcher is interested in is the case in a case study.
A case study is designed to demonstrate how different angles and points of view can be used to evaluate a real-world event in order to gain a clear understanding of an issue. In keeping with this, a case study may be defined as a research strategy that entails an empirical investigation of a specific current event within its real-life setting employing a variety of data gathering techniques.
It is often used for exploring a single phenomenon such as:
Successful marketing campaign
Most importantly, a case study helps you understand the reasons for the occurrence or failure of a specific event. Case studies are common in business and management research . They can be qualitative or quantitative in nature. Researchers explore a single case, typically a business-related event or experiment.
They collect data through a variety of methods, such as
Document analysis
Observation
Case studies may offer both qualitative and quantitative data for analysis and interpretation. Hypotheses can be developed in case studies just like in experimental research . However, no support can be demonstrated for the alternative hypothesis developed if a specific hypothesis has not been supported in even one more case study.
Researchers document findings as case studies and present them with the help of visuals such as
A case study can be written as a final report or it can be presented as an article in a journal or conference proceedings.
Case Study- Example
How can teachers employ active learning practices in classrooms with mixed ability levels can be our research question.
This might be stated as a case study of a nearby school that encourages active learning.
When to do a case study?
In a thesis or dissertation, case studies are frequently a wise choice.
When you don't have the time or resources to conduct extensive research , they help keep your project focused and manageable.
To compare and shed light on various facets of your research problem , you might perform several case studies or just one complicated case study where you thoroughly examine a single subject.
Step by step guide for conducting case study research
Define the problem.
Select a research topic and problem statement that you wish to solve using a case study.
Create a research plan
Before you begin with your case study, make sure you have a research plan. A research plan will help you outline your case study and make sure you don't miss any important steps.
Conduct field research
Once you have a research plan, start your field research . You can use a variety of methods to conduct field research in a case study. You can use observation, interviews, or document analysis to collect data related to your case study.
Analyze data
Once you have collected data for your case study, it's time to analyze it and make sense of it. You can use qualitative analysis methods to transform data into meaningful insights.
Organize data
Once you have analyzed data and made sense of it, it's time to organize it into something more readable and understandable. You can use graphs, diagrams, or tables to summarize data and make it easy to understand.
Present case findings
Once you have organized data and summarized it, it's time to present your case findings. You can write a case study report or present it in the form of an article in a journal or conference proceedings.
Benefits of Case Study Research
A single-case study is necessary to fully understand a single occurrence and would entail gathering a variety of data kinds if a researcher wanted to investigate a specific phenomenon resulting from a distinct entity.
By comparing the similarities and differences of the individual examples, a multiple-case research study enables a deeper knowledge of the cases as a whole.
Multiple case studies are frequently more robust and trustworthy than single case studies. Studies with multiple cases enable the formation of theories and a more thorough investigation of research problems .
Here are the benefits of case study research
A case study provides detailed information about the situation and the context in which it occurred.
A case study allows you to explore the causes of particular events.
It helps you explore different points of view of people associated with the case study.
It helps you understand problems that people in your target audience face on a daily basis.
It allows you to make inferences about the wider population from studying one case in detail.
It helps you explore real-world problems and come up with practical solutions for them.
Limitations of Case Study Research
A case study is not an appropriate research method when trying to generalize from one specific case to a wider population.
It is difficult to generalize findings from a case study since every case is different.
You can't apply the insights from a single case study to other contexts.
You can't use the insights from a case study to make predictions about the future.
You will have to be careful about using causal language in your case study report.
You can't make causal claims based on a single case study.
You can't draw generalized conclusions from a case study.
Case study research is not appropriate when studying an extremely rare event.
Since there is a lot of data to arrange, integration and data analysis methodologies should be carefully considered.
Reporting results from multiple-case research studies can occasionally be difficult, especially given the word limits for some journal papers.
Bottom line
A case study is a type of qualitative research that examines one particular case (or several cases) in-depth. It is often used for exploring a single phenomenon or event, such as a successful marketing campaign, a product, or a service.
Case study researchers collect data through a variety of methods, such as interviews, document analysis, and observation. They then analyze this data, organize it, and present their findings in a case study report or article.
Related Posts
9 theoretical framework examples, mastering the art of "et al.": a comprehensive guide in apa, mla, and chicago style, traditional research vs. action research, how to reach a wider audience in research, modern research vs traditional research, journal publication ethics for authors, ex-post-facto research | examples, what is primary data collection types, advantages, and disadvantages, secondary data collection methods, qualitative research mcq quiz.
What's Happening i'm new to this, I stumbled upon this I have found It positively useful and it has helped me out loads. I hope to contribute & help other users like its helped me. Great job.
Hello mimlearnovate.com webmaster, Thanks for the well-organized and comprehensive post!
To the mimlearnovate.com webmaster, Thanks for the well-structured and well-presented post!
Leave A Reply Cancel Reply
Save my name, email, and website in this browser for the next time I comment.
The Advantages and Limitations of Single Case Study Analysis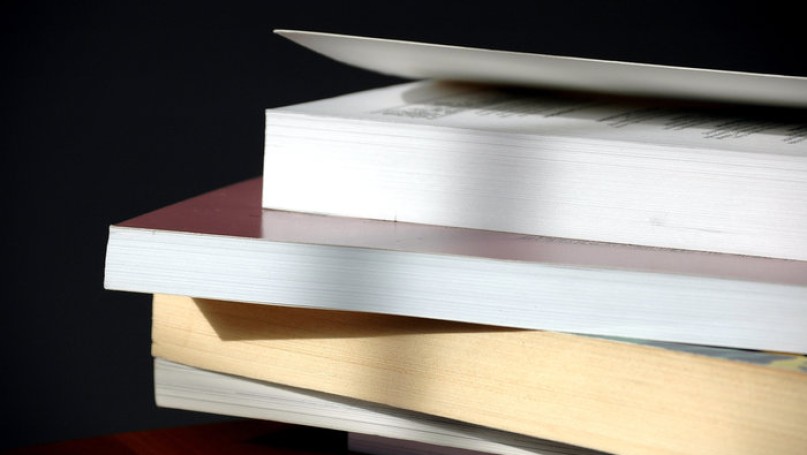 As Andrew Bennett and Colin Elman have recently noted, qualitative research methods presently enjoy "an almost unprecedented popularity and vitality… in the international relations sub-field", such that they are now "indisputably prominent, if not pre-eminent" (2010: 499). This is, they suggest, due in no small part to the considerable advantages that case study methods in particular have to offer in studying the "complex and relatively unstructured and infrequent phenomena that lie at the heart of the subfield" (Bennett and Elman, 2007: 171). Using selected examples from within the International Relations literature[1], this paper aims to provide a brief overview of the main principles and distinctive advantages and limitations of single case study analysis. Divided into three inter-related sections, the paper therefore begins by first identifying the underlying principles that serve to constitute the case study as a particular research strategy, noting the somewhat contested nature of the approach in ontological, epistemological, and methodological terms. The second part then looks to the principal single case study types and their associated advantages, including those from within the recent 'third generation' of qualitative International Relations (IR) research. The final section of the paper then discusses the most commonly articulated limitations of single case studies; while accepting their susceptibility to criticism, it is however suggested that such weaknesses are somewhat exaggerated. The paper concludes that single case study analysis has a great deal to offer as a means of both understanding and explaining contemporary international relations.
The term 'case study', John Gerring has suggested, is "a definitional morass… Evidently, researchers have many different things in mind when they talk about case study research" (2006a: 17). It is possible, however, to distil some of the more commonly-agreed principles. One of the most prominent advocates of case study research, Robert Yin (2009: 14) defines it as "an empirical enquiry that investigates a contemporary phenomenon in depth and within its real-life context, especially when the boundaries between phenomenon and context are not clearly evident". What this definition usefully captures is that case studies are intended – unlike more superficial and generalising methods – to provide a level of detail and understanding, similar to the ethnographer Clifford Geertz's (1973) notion of 'thick description', that allows for the thorough analysis of the complex and particularistic nature of distinct phenomena. Another frequently cited proponent of the approach, Robert Stake, notes that as a form of research the case study "is defined by interest in an individual case, not by the methods of inquiry used", and that "the object of study is a specific, unique, bounded system" (2008: 443, 445). As such, three key points can be derived from this – respectively concerning issues of ontology, epistemology, and methodology – that are central to the principles of single case study research.
First, the vital notion of 'boundedness' when it comes to the particular unit of analysis means that defining principles should incorporate both the synchronic (spatial) and diachronic (temporal) elements of any so-called 'case'. As Gerring puts it, a case study should be "an intensive study of a single unit… a spatially bounded phenomenon – e.g. a nation-state, revolution, political party, election, or person – observed at a single point in time or over some delimited period of time" (2004: 342). It is important to note, however, that – whereas Gerring refers to a single unit of analysis – it may be that attention also necessarily be given to particular sub-units. This points to the important difference between what Yin refers to as an 'holistic' case design, with a single unit of analysis, and an 'embedded' case design with multiple units of analysis (Yin, 2009: 50-52). The former, for example, would examine only the overall nature of an international organization, whereas the latter would also look to specific departments, programmes, or policies etc.
Secondly, as Tim May notes of the case study approach, "even the most fervent advocates acknowledge that the term has entered into understandings with little specification or discussion of purpose and process" (2011: 220). One of the principal reasons for this, he argues, is the relationship between the use of case studies in social research and the differing epistemological traditions – positivist, interpretivist, and others – within which it has been utilised. Philosophy of science concerns are obviously a complex issue, and beyond the scope of much of this paper. That said, the issue of how it is that we know what we know – of whether or not a single independent reality exists of which we as researchers can seek to provide explanation – does lead us to an important distinction to be made between so-called idiographic and nomothetic case studies (Gerring, 2006b). The former refers to those which purport to explain only a single case, are concerned with particularisation, and hence are typically (although not exclusively) associated with more interpretivist approaches. The latter are those focused studies that reflect upon a larger population and are more concerned with generalisation, as is often so with more positivist approaches[2]. The importance of this distinction, and its relation to the advantages and limitations of single case study analysis, is returned to below.
Thirdly, in methodological terms, given that the case study has often been seen as more of an interpretivist and idiographic tool, it has also been associated with a distinctly qualitative approach (Bryman, 2009: 67-68). However, as Yin notes, case studies can – like all forms of social science research – be exploratory, descriptive, and/or explanatory in nature. It is "a common misconception", he notes, "that the various research methods should be arrayed hierarchically… many social scientists still deeply believe that case studies are only appropriate for the exploratory phase of an investigation" (Yin, 2009: 6). If case studies can reliably perform any or all three of these roles – and given that their in-depth approach may also require multiple sources of data and the within-case triangulation of methods – then it becomes readily apparent that they should not be limited to only one research paradigm. Exploratory and descriptive studies usually tend toward the qualitative and inductive, whereas explanatory studies are more often quantitative and deductive (David and Sutton, 2011: 165-166). As such, the association of case study analysis with a qualitative approach is a "methodological affinity, not a definitional requirement" (Gerring, 2006a: 36). It is perhaps better to think of case studies as transparadigmatic; it is mistaken to assume single case study analysis to adhere exclusively to a qualitative methodology (or an interpretivist epistemology) even if it – or rather, practitioners of it – may be so inclined. By extension, this also implies that single case study analysis therefore remains an option for a multitude of IR theories and issue areas; it is how this can be put to researchers' advantage that is the subject of the next section.
Having elucidated the defining principles of the single case study approach, the paper now turns to an overview of its main benefits. As noted above, a lack of consensus still exists within the wider social science literature on the principles and purposes – and by extension the advantages and limitations – of case study research. Given that this paper is directed towards the particular sub-field of International Relations, it suggests Bennett and Elman's (2010) more discipline-specific understanding of contemporary case study methods as an analytical framework. It begins however, by discussing Harry Eckstein's seminal (1975) contribution to the potential advantages of the case study approach within the wider social sciences.
Eckstein proposed a taxonomy which usefully identified what he considered to be the five most relevant types of case study. Firstly were so-called configurative-idiographic studies, distinctly interpretivist in orientation and predicated on the assumption that "one cannot attain prediction and control in the natural science sense, but only understanding ( verstehen )… subjective values and modes of cognition are crucial" (1975: 132). Eckstein's own sceptical view was that any interpreter 'simply' considers a body of observations that are not self-explanatory and "without hard rules of interpretation, may discern in them any number of patterns that are more or less equally plausible" (1975: 134). Those of a more post-modernist bent, of course – sharing an "incredulity towards meta-narratives", in Lyotard's (1994: xxiv) evocative phrase – would instead suggest that this more free-form approach actually be advantageous in delving into the subtleties and particularities of individual cases.
Eckstein's four other types of case study, meanwhile, promote a more nomothetic (and positivist) usage. As described, disciplined-configurative studies were essentially about the use of pre-existing general theories, with a case acting "passively, in the main, as a receptacle for putting theories to work" (Eckstein, 1975: 136). As opposed to the opportunity this presented primarily for theory application, Eckstein identified heuristic case studies as explicit theoretical stimulants – thus having instead the intended advantage of theory-building. So-called p lausibility probes entailed preliminary attempts to determine whether initial hypotheses should be considered sound enough to warrant more rigorous and extensive testing. Finally, and perhaps most notably, Eckstein then outlined the idea of crucial case studies , within which he also included the idea of 'most-likely' and 'least-likely' cases; the essential characteristic of crucial cases being their specific theory-testing function.
Whilst Eckstein's was an early contribution to refining the case study approach, Yin's (2009: 47-52) more recent delineation of possible single case designs similarly assigns them roles in the applying, testing, or building of theory, as well as in the study of unique cases[3]. As a subset of the latter, however, Jack Levy (2008) notes that the advantages of idiographic cases are actually twofold. Firstly, as inductive/descriptive cases – akin to Eckstein's configurative-idiographic cases – whereby they are highly descriptive, lacking in an explicit theoretical framework and therefore taking the form of "total history". Secondly, they can operate as theory-guided case studies, but ones that seek only to explain or interpret a single historical episode rather than generalise beyond the case. Not only does this therefore incorporate 'single-outcome' studies concerned with establishing causal inference (Gerring, 2006b), it also provides room for the more postmodern approaches within IR theory, such as discourse analysis, that may have developed a distinct methodology but do not seek traditional social scientific forms of explanation.
Applying specifically to the state of the field in contemporary IR, Bennett and Elman identify a 'third generation' of mainstream qualitative scholars – rooted in a pragmatic scientific realist epistemology and advocating a pluralistic approach to methodology – that have, over the last fifteen years, "revised or added to essentially every aspect of traditional case study research methods" (2010: 502). They identify 'process tracing' as having emerged from this as a central method of within-case analysis. As Bennett and Checkel observe, this carries the advantage of offering a methodologically rigorous "analysis of evidence on processes, sequences, and conjunctures of events within a case, for the purposes of either developing or testing hypotheses about causal mechanisms that might causally explain the case" (2012: 10).
Harnessing various methods, process tracing may entail the inductive use of evidence from within a case to develop explanatory hypotheses, and deductive examination of the observable implications of hypothesised causal mechanisms to test their explanatory capability[4]. It involves providing not only a coherent explanation of the key sequential steps in a hypothesised process, but also sensitivity to alternative explanations as well as potential biases in the available evidence (Bennett and Elman 2010: 503-504). John Owen (1994), for example, demonstrates the advantages of process tracing in analysing whether the causal factors underpinning democratic peace theory are – as liberalism suggests – not epiphenomenal, but variously normative, institutional, or some given combination of the two or other unexplained mechanism inherent to liberal states. Within-case process tracing has also been identified as advantageous in addressing the complexity of path-dependent explanations and critical junctures – as for example with the development of political regime types – and their constituent elements of causal possibility, contingency, closure, and constraint (Bennett and Elman, 2006b).
Bennett and Elman (2010: 505-506) also identify the advantages of single case studies that are implicitly comparative: deviant, most-likely, least-likely, and crucial cases. Of these, so-called deviant cases are those whose outcome does not fit with prior theoretical expectations or wider empirical patterns – again, the use of inductive process tracing has the advantage of potentially generating new hypotheses from these, either particular to that individual case or potentially generalisable to a broader population. A classic example here is that of post-independence India as an outlier to the standard modernisation theory of democratisation, which holds that higher levels of socio-economic development are typically required for the transition to, and consolidation of, democratic rule (Lipset, 1959; Diamond, 1992). Absent these factors, MacMillan's single case study analysis (2008) suggests the particularistic importance of the British colonial heritage, the ideology and leadership of the Indian National Congress, and the size and heterogeneity of the federal state.
Most-likely cases, as per Eckstein above, are those in which a theory is to be considered likely to provide a good explanation if it is to have any application at all, whereas least-likely cases are 'tough test' ones in which the posited theory is unlikely to provide good explanation (Bennett and Elman, 2010: 505). Levy (2008) neatly refers to the inferential logic of the least-likely case as the 'Sinatra inference' – if a theory can make it here, it can make it anywhere. Conversely, if a theory cannot pass a most-likely case, it is seriously impugned. Single case analysis can therefore be valuable for the testing of theoretical propositions, provided that predictions are relatively precise and measurement error is low (Levy, 2008: 12-13). As Gerring rightly observes of this potential for falsification:
"a positivist orientation toward the work of social science militates toward a greater appreciation of the case study format, not a denigration of that format, as is usually supposed" (Gerring, 2007: 247, emphasis added).
In summary, the various forms of single case study analysis can – through the application of multiple qualitative and/or quantitative research methods – provide a nuanced, empirically-rich, holistic account of specific phenomena. This may be particularly appropriate for those phenomena that are simply less amenable to more superficial measures and tests (or indeed any substantive form of quantification) as well as those for which our reasons for understanding and/or explaining them are irreducibly subjective – as, for example, with many of the normative and ethical issues associated with the practice of international relations. From various epistemological and analytical standpoints, single case study analysis can incorporate both idiographic sui generis cases and, where the potential for generalisation may exist, nomothetic case studies suitable for the testing and building of causal hypotheses. Finally, it should not be ignored that a signal advantage of the case study – with particular relevance to international relations – also exists at a more practical rather than theoretical level. This is, as Eckstein noted, "that it is economical for all resources: money, manpower, time, effort… especially important, of course, if studies are inherently costly, as they are if units are complex collective individuals " (1975: 149-150, emphasis added).
Limitations
Single case study analysis has, however, been subject to a number of criticisms, the most common of which concern the inter-related issues of methodological rigour, researcher subjectivity, and external validity. With regard to the first point, the prototypical view here is that of Zeev Maoz (2002: 164-165), who suggests that "the use of the case study absolves the author from any kind of methodological considerations. Case studies have become in many cases a synonym for freeform research where anything goes". The absence of systematic procedures for case study research is something that Yin (2009: 14-15) sees as traditionally the greatest concern due to a relative absence of methodological guidelines. As the previous section suggests, this critique seems somewhat unfair; many contemporary case study practitioners – and representing various strands of IR theory – have increasingly sought to clarify and develop their methodological techniques and epistemological grounding (Bennett and Elman, 2010: 499-500).
A second issue, again also incorporating issues of construct validity, concerns that of the reliability and replicability of various forms of single case study analysis. This is usually tied to a broader critique of qualitative research methods as a whole. However, whereas the latter obviously tend toward an explicitly-acknowledged interpretive basis for meanings, reasons, and understandings:
"quantitative measures appear objective, but only so long as we don't ask questions about where and how the data were produced… pure objectivity is not a meaningful concept if the goal is to measure intangibles [as] these concepts only exist because we can interpret them" (Berg and Lune, 2010: 340).
The question of researcher subjectivity is a valid one, and it may be intended only as a methodological critique of what are obviously less formalised and researcher-independent methods (Verschuren, 2003). Owen (1994) and Layne's (1994) contradictory process tracing results of interdemocratic war-avoidance during the Anglo-American crisis of 1861 to 1863 – from liberal and realist standpoints respectively – are a useful example. However, it does also rest on certain assumptions that can raise deeper and potentially irreconcilable ontological and epistemological issues. There are, regardless, plenty such as Bent Flyvbjerg (2006: 237) who suggest that the case study contains no greater bias toward verification than other methods of inquiry, and that "on the contrary, experience indicates that the case study contains a greater bias toward falsification of preconceived notions than toward verification".
The third and arguably most prominent critique of single case study analysis is the issue of external validity or generalisability. How is it that one case can reliably offer anything beyond the particular? "We always do better (or, in the extreme, no worse) with more observation as the basis of our generalization", as King et al write; "in all social science research and all prediction, it is important that we be as explicit as possible about the degree of uncertainty that accompanies out prediction" (1994: 212). This is an unavoidably valid criticism. It may be that theories which pass a single crucial case study test, for example, require rare antecedent conditions and therefore actually have little explanatory range. These conditions may emerge more clearly, as Van Evera (1997: 51-54) notes, from large-N studies in which cases that lack them present themselves as outliers exhibiting a theory's cause but without its predicted outcome. As with the case of Indian democratisation above, it would logically be preferable to conduct large-N analysis beforehand to identify that state's non-representative nature in relation to the broader population.
There are, however, three important qualifiers to the argument about generalisation that deserve particular mention here. The first is that with regard to an idiographic single-outcome case study, as Eckstein notes, the criticism is "mitigated by the fact that its capability to do so [is] never claimed by its exponents; in fact it is often explicitly repudiated" (1975: 134). Criticism of generalisability is of little relevance when the intention is one of particularisation. A second qualifier relates to the difference between statistical and analytical generalisation; single case studies are clearly less appropriate for the former but arguably retain significant utility for the latter – the difference also between explanatory and exploratory, or theory-testing and theory-building, as discussed above. As Gerring puts it, "theory confirmation/disconfirmation is not the case study's strong suit" (2004: 350). A third qualification relates to the issue of case selection. As Seawright and Gerring (2008) note, the generalisability of case studies can be increased by the strategic selection of cases. Representative or random samples may not be the most appropriate, given that they may not provide the richest insight (or indeed, that a random and unknown deviant case may appear). Instead, and properly used , atypical or extreme cases "often reveal more information because they activate more actors… and more basic mechanisms in the situation studied" (Flyvbjerg, 2006). Of course, this also points to the very serious limitation, as hinted at with the case of India above, that poor case selection may alternatively lead to overgeneralisation and/or grievous misunderstandings of the relationship between variables or processes (Bennett and Elman, 2006a: 460-463).
As Tim May (2011: 226) notes, "the goal for many proponents of case studies […] is to overcome dichotomies between generalizing and particularizing, quantitative and qualitative, deductive and inductive techniques". Research aims should drive methodological choices, rather than narrow and dogmatic preconceived approaches. As demonstrated above, there are various advantages to both idiographic and nomothetic single case study analyses – notably the empirically-rich, context-specific, holistic accounts that they have to offer, and their contribution to theory-building and, to a lesser extent, that of theory-testing. Furthermore, while they do possess clear limitations, any research method involves necessary trade-offs; the inherent weaknesses of any one method, however, can potentially be offset by situating them within a broader, pluralistic mixed-method research strategy. Whether or not single case studies are used in this fashion, they clearly have a great deal to offer.
References 
Bennett, A. and Checkel, J. T. (2012) 'Process Tracing: From Philosophical Roots to Best Practice', Simons Papers in Security and Development, No. 21/2012, School for International Studies, Simon Fraser University: Vancouver.
Bennett, A. and Elman, C. (2006a) 'Qualitative Research: Recent Developments in Case Study Methods', Annual Review of Political Science , 9, 455-476.
Bennett, A. and Elman, C. (2006b) 'Complex Causal Relations and Case Study Methods: The Example of Path Dependence', Political Analysis , 14, 3, 250-267.
Bennett, A. and Elman, C. (2007) 'Case Study Methods in the International Relations Subfield', Comparative Political Studies , 40, 2, 170-195.
Bennett, A. and Elman, C. (2010) Case Study Methods. In C. Reus-Smit and D. Snidal (eds) The Oxford Handbook of International Relations . Oxford University Press: Oxford. Ch. 29.
Berg, B. and Lune, H. (2012) Qualitative Research Methods for the Social Sciences . Pearson: London.
Bryman, A. (2012) Social Research Methods . Oxford University Press: Oxford.
David, M. and Sutton, C. D. (2011) Social Research: An Introduction . SAGE Publications Ltd: London.
Diamond, J. (1992) 'Economic development and democracy reconsidered', American Behavioral Scientist , 35, 4/5, 450-499.
Eckstein, H. (1975) Case Study and Theory in Political Science. In R. Gomm, M. Hammersley, and P. Foster (eds) Case Study Method . SAGE Publications Ltd: London.
Flyvbjerg, B. (2006) 'Five Misunderstandings About Case-Study Research', Qualitative Inquiry , 12, 2, 219-245.
Geertz, C. (1973) The Interpretation of Cultures: Selected Essays by Clifford Geertz . Basic Books Inc: New York.
Gerring, J. (2004) 'What is a Case Study and What Is It Good for?', American Political Science Review , 98, 2, 341-354.
Gerring, J. (2006a) Case Study Research: Principles and Practices . Cambridge University Press: Cambridge.
Gerring, J. (2006b) 'Single-Outcome Studies: A Methodological Primer', International Sociology , 21, 5, 707-734.
Gerring, J. (2007) 'Is There a (Viable) Crucial-Case Method?', Comparative Political Studies , 40, 3, 231-253.
King, G., Keohane, R. O. and Verba, S. (1994) Designing Social Inquiry: Scientific Inference in Qualitative Research . Princeton University Press: Chichester.
Layne, C. (1994) 'Kant or Cant: The Myth of the Democratic Peace', International Security , 19, 2, 5-49.
Levy, J. S. (2008) 'Case Studies: Types, Designs, and Logics of Inference', Conflict Management and Peace Science , 25, 1-18.
Lipset, S. M. (1959) 'Some Social Requisites of Democracy: Economic Development and Political Legitimacy', The American Political Science Review , 53, 1, 69-105.
Lyotard, J-F. (1984) The Postmodern Condition: A Report on Knowledge . University of Minnesota Press: Minneapolis.
MacMillan, A. (2008) 'Deviant Democratization in India', Democratization , 15, 4, 733-749.
Maoz, Z. (2002) Case study methodology in international studies: from storytelling to hypothesis testing. In F. P. Harvey and M. Brecher (eds) Evaluating Methodology in International Studies . University of Michigan Press: Ann Arbor.
May, T. (2011) Social Research: Issues, Methods and Process . Open University Press: Maidenhead.
Owen, J. M. (1994) 'How Liberalism Produces Democratic Peace', International Security , 19, 2, 87-125.
Seawright, J. and Gerring, J. (2008) 'Case Selection Techniques in Case Study Research: A Menu of Qualitative and Quantitative Options', Political Research Quarterly , 61, 2, 294-308.
Stake, R. E. (2008) Qualitative Case Studies. In N. K. Denzin and Y. S. Lincoln (eds) Strategies of Qualitative Inquiry . Sage Publications: Los Angeles. Ch. 17.
Van Evera, S. (1997) Guide to Methods for Students of Political Science . Cornell University Press: Ithaca.
Verschuren, P. J. M. (2003) 'Case study as a research strategy: some ambiguities and opportunities', International Journal of Social Research Methodology , 6, 2, 121-139.
Yin, R. K. (2009) Case Study Research: Design and Methods . SAGE Publications Ltd: London.
[1] The paper follows convention by differentiating between 'International Relations' as the academic discipline and 'international relations' as the subject of study.
[2] There is some similarity here with Stake's (2008: 445-447) notion of intrinsic cases, those undertaken for a better understanding of the particular case, and instrumental ones that provide insight for the purposes of a wider external interest.
[3] These may be unique in the idiographic sense, or in nomothetic terms as an exception to the generalising suppositions of either probabilistic or deterministic theories (as per deviant cases, below).
[4] Although there are "philosophical hurdles to mount", according to Bennett and Checkel, there exists no a priori reason as to why process tracing (as typically grounded in scientific realism) is fundamentally incompatible with various strands of positivism or interpretivism (2012: 18-19). By extension, it can therefore be incorporated by a range of contemporary mainstream IR theories.
— Written by: Ben Willis Written at: University of Plymouth Written for: David Brockington Date written: January 2013
Further Reading on E-International Relations
Identity in International Conflicts: A Case Study of the Cuban Missile Crisis
Imperialism's Legacy in the Study of Contemporary Politics: The Case of Hegemonic Stability Theory
Recreating a Nation's Identity Through Symbolism: A Chinese Case Study
Ontological Insecurity: A Case Study on Israeli-Palestinian Conflict in Jerusalem
Terrorists or Freedom Fighters: A Case Study of ETA
A Critical Assessment of Eco-Marxism: A Ghanaian Case Study
Please Consider Donating
Before you download your free e-book, please consider donating to support open access publishing.
E-IR is an independent non-profit publisher run by an all volunteer team. Your donations allow us to invest in new open access titles and pay our bandwidth bills to ensure we keep our existing titles free to view. Any amount, in any currency, is appreciated. Many thanks!
Donations are voluntary and not required to download the e-book - your link to download is below.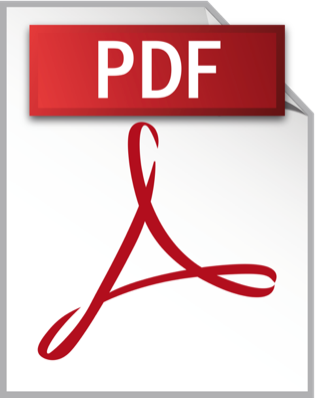 The Ultimate Guide to Qualitative Research - Part 1: The Basics
Introduction and overview
What is qualitative research?
What is qualitative data?
Examples of qualitative data
Qualitative vs. quantitative research
Mixed methods
Qualitative research preparation
Theoretical perspective
Theoretical framework
Literature reviews
Research question
Conceptual framework
Conceptual vs. theoretical framework
Data collection
Qualitative research methods
Focus groups
Observational research
What is a case study?
Applications for case study research, what is a good case study, process of case study design, benefits and limitations of case studies.
Ethnographical research
Ethical considerations
Confidentiality and privacy
Power dynamics
Reflexivity
Case studies
Case studies are essential to qualitative research , offering a lens through which researchers can investigate complex phenomena within their real-life contexts. This chapter explores the concept, purpose, applications, examples, and types of case studies and provides guidance on how to conduct case study research effectively.
Whereas quantitative methods look at phenomena at scale, case study research looks at a concept or phenomenon in considerable detail. While analyzing a single case can help understand one perspective regarding the object of research inquiry, analyzing multiple cases can help obtain a more holistic sense of the topic or issue. Let's provide a basic definition of a case study, then explore its characteristics and role in the qualitative research process.
Definition of a case study
A case study in qualitative research is a strategy of inquiry that involves an in-depth investigation of a phenomenon within its real-world context. It provides researchers with the opportunity to acquire an in-depth understanding of intricate details that might not be as apparent or accessible through other methods of research. The specific case or cases being studied can be a single person, group, or organization – demarcating what constitutes a relevant case worth studying depends on the researcher and their research question .
Among qualitative research methods , a case study relies on multiple sources of evidence, such as documents, artifacts, interviews , or observations , to present a complete and nuanced understanding of the phenomenon under investigation. The objective is to illuminate the readers' understanding of the phenomenon beyond its abstract statistical or theoretical explanations.
Characteristics of case studies
Case studies typically possess a number of distinct characteristics that set them apart from other research methods. These characteristics include a focus on holistic description and explanation, flexibility in the design and data collection methods, reliance on multiple sources of evidence, and emphasis on the context in which the phenomenon occurs.
Furthermore, case studies can often involve a longitudinal examination of the case, meaning they study the case over a period of time. These characteristics allow case studies to yield comprehensive, in-depth, and richly contextualized insights about the phenomenon of interest.
The role of case studies in research
Case studies hold a unique position in the broader landscape of research methods aimed at theory development. They are instrumental when the primary research interest is to gain an intensive, detailed understanding of a phenomenon in its real-life context.
In addition, case studies can serve different purposes within research - they can be used for exploratory, descriptive, or explanatory purposes, depending on the research question and objectives. This flexibility and depth make case studies a valuable tool in the toolkit of qualitative researchers.
Remember, a well-conducted case study can offer a rich, insightful contribution to both academic and practical knowledge through theory development or theory verification, thus enhancing our understanding of complex phenomena in their real-world contexts.
What is the purpose of a case study?
Case study research aims for a more comprehensive understanding of phenomena, requiring various research methods to gather information for qualitative analysis . Ultimately, a case study can allow the researcher to gain insight into a particular object of inquiry and develop a theoretical framework relevant to the research inquiry.
Why use case studies in qualitative research?
Using case studies as a research strategy depends mainly on the nature of the research question and the researcher's access to the data.
Conducting case study research provides a level of detail and contextual richness that other research methods might not offer. They are beneficial when there's a need to understand complex social phenomena within their natural contexts.
The explanatory, exploratory, and descriptive roles of case studies
Case studies can take on various roles depending on the research objectives. They can be exploratory when the research aims to discover new phenomena or define new research questions; they are descriptive when the objective is to depict a phenomenon within its context in a detailed manner; and they can be explanatory if the goal is to understand specific relationships within the studied context. Thus, the versatility of case studies allows researchers to approach their topic from different angles, offering multiple ways to uncover and interpret the data .
The impact of case studies on knowledge development
Case studies play a significant role in knowledge development across various disciplines. Analysis of cases provides an avenue for researchers to explore phenomena within their context based on the collected data.
This can result in the production of rich, practical insights that can be instrumental in both theory-building and practice. Case studies allow researchers to delve into the intricacies and complexities of real-life situations, uncovering insights that might otherwise remain hidden.
Types of case studies
In qualitative research , a case study is not a one-size-fits-all approach. Depending on the nature of the research question and the specific objectives of the study, researchers might choose to use different types of case studies. These types differ in their focus, methodology, and the level of detail they provide about the phenomenon under investigation.
Understanding these types is crucial for selecting the most appropriate approach for your research project and effectively achieving your research goals. Let's briefly look at the main types of case studies.
Exploratory case studies
Exploratory case studies are typically conducted to develop a theory or framework around an understudied phenomenon. They can also serve as a precursor to a larger-scale research project. Exploratory case studies are useful when a researcher wants to identify the key issues or questions which can spur more extensive study or be used to develop propositions for further research. These case studies are characterized by flexibility, allowing researchers to explore various aspects of a phenomenon as they emerge, which can also form the foundation for subsequent studies.
Descriptive case studies
Descriptive case studies aim to provide a complete and accurate representation of a phenomenon or event within its context. These case studies are often based on an established theoretical framework, which guides how data is collected and analyzed. The researcher is concerned with describing the phenomenon in detail, as it occurs naturally, without trying to influence or manipulate it.
Explanatory case studies
Explanatory case studies are focused on explanation - they seek to clarify how or why certain phenomena occur. Often used in complex, real-life situations, they can be particularly valuable in clarifying causal relationships among concepts and understanding the interplay between different factors within a specific context.
Intrinsic, instrumental, and collective case studies
These three categories of case studies focus on the nature and purpose of the study. An intrinsic case study is conducted when a researcher has an inherent interest in the case itself. Instrumental case studies are employed when the case is used to provide insight into a particular issue or phenomenon. A collective case study, on the other hand, involves studying multiple cases simultaneously to investigate some general phenomena.
Each type of case study serves a different purpose and has its own strengths and challenges. The selection of the type should be guided by the research question and objectives, as well as the context and constraints of the research.
The flexibility, depth, and contextual richness offered by case studies make this approach an excellent research method for various fields of study. They enable researchers to investigate real-world phenomena within their specific contexts, capturing nuances that other research methods might miss. Across numerous fields, case studies provide valuable insights into complex issues.
Critical information systems research
Case studies provide a detailed understanding of the role and impact of information systems in different contexts. They offer a platform to explore how information systems are designed, implemented, and used and how they interact with various social, economic, and political factors. Case studies in this field often focus on examining the intricate relationship between technology, organizational processes, and user behavior, helping to uncover insights that can inform better system design and implementation.
Health research
Health research is another field where case studies are highly valuable. They offer a way to explore patient experiences, healthcare delivery processes, and the impact of various interventions in a real-world context.
Case studies can provide a deep understanding of a patient's journey, giving insights into the intricacies of disease progression, treatment effects, and the psychosocial aspects of health and illness.
Asthma research studies
Specifically within medical research, studies on asthma often employ case studies to explore the individual and environmental factors that influence asthma development, management, and outcomes. A case study can provide rich, detailed data about individual patients' experiences, from the triggers and symptoms they experience to the effectiveness of various management strategies. This can be crucial for developing patient-centered asthma care approaches.
Other fields
Apart from the fields mentioned, case studies are also extensively used in business and management research, education research, and political sciences, among many others. They provide an opportunity to delve into the intricacies of real-world situations, allowing for a comprehensive understanding of various phenomena.
Case studies, with their depth and contextual focus, offer unique insights across these varied fields. They allow researchers to illuminate the complexities of real-life situations, contributing to both theory and practice.
Whatever field you're in, ATLAS.ti puts your data to work for you
Download a free trial of ATLAS.ti to turn your data into insights.
Understanding the key elements of case study design is crucial for conducting rigorous and impactful case study research. A well-structured design guides the researcher through the process, ensuring that the study is methodologically sound and its findings are reliable and valid. The main elements of case study design include the research question , propositions, units of analysis, and the logic linking the data to the propositions.
The research question is the foundation of any research study. A good research question guides the direction of the study and informs the selection of the case, the methods of collecting data, and the analysis techniques. A well-formulated research question in case study research is typically clear, focused, and complex enough to merit further detailed examination of the relevant case(s).
Propositions
Propositions, though not necessary in every case study, provide a direction by stating what we might expect to find in the data collected. They guide how data is collected and analyzed by helping researchers focus on specific aspects of the case. They are particularly important in explanatory case studies, which seek to understand the relationships among concepts within the studied phenomenon.
Units of analysis
The unit of analysis refers to the case, or the main entity or entities that are being analyzed in the study. In case study research, the unit of analysis can be an individual, a group, an organization, a decision, an event, or even a time period. It's crucial to clearly define the unit of analysis, as it shapes the qualitative data analysis process by allowing the researcher to analyze a particular case and synthesize analysis across multiple case studies to draw conclusions.
Argumentation
This refers to the inferential model that allows researchers to draw conclusions from the data. The researcher needs to ensure that there is a clear link between the data, the propositions (if any), and the conclusions drawn. This argumentation is what enables the researcher to make valid and credible inferences about the phenomenon under study.
Understanding and carefully considering these elements in the design phase of a case study can significantly enhance the quality of the research. It can help ensure that the study is methodologically sound and its findings contribute meaningful insights about the case.
Ready to jumpstart your research with ATLAS.ti?
Conceptualize your research project with our intuitive data analysis interface. Download a free trial today.
Conducting a case study involves several steps, from defining the research question and selecting the case to collecting and analyzing data . This section outlines these key stages, providing a practical guide on how to conduct case study research.
Defining the research question
The first step in case study research is defining a clear, focused research question. This question should guide the entire research process, from case selection to analysis. It's crucial to ensure that the research question is suitable for a case study approach. Typically, such questions are exploratory or descriptive in nature and focus on understanding a phenomenon within its real-life context.
Selecting and defining the case
The selection of the case should be based on the research question and the objectives of the study. It involves choosing a unique example or a set of examples that provide rich, in-depth data about the phenomenon under investigation. After selecting the case, it's crucial to define it clearly, setting the boundaries of the case, including the time period and the specific context.
Previous research can help guide the case study design. When considering a case study, an example of a case could be taken from previous case study research and used to define cases in a new research inquiry. Considering recently published examples can help understand how to select and define cases effectively.
Developing a detailed case study protocol
A case study protocol outlines the procedures and general rules to be followed during the case study. This includes the data collection methods to be used, the sources of data, and the procedures for analysis. Having a detailed case study protocol ensures consistency and reliability in the study.
The protocol should also consider how to work with the people involved in the research context to grant the research team access to collecting data. As mentioned in previous sections of this guide, establishing rapport is an essential component of qualitative research as it shapes the overall potential for collecting and analyzing data.
Collecting data
Gathering data in case study research often involves multiple sources of evidence, including documents, archival records, interviews, observations, and physical artifacts. This allows for a comprehensive understanding of the case. The process for gathering data should be systematic and carefully documented to ensure the reliability and validity of the study.
Analyzing and interpreting data
The next step is analyzing the data. This involves organizing the data , categorizing it into themes or patterns , and interpreting these patterns to answer the research question. The analysis might also involve comparing the findings with prior research or theoretical propositions.
Writing the case study report
The final step is writing the case study report . This should provide a detailed description of the case, the data, the analysis process, and the findings. The report should be clear, organized, and carefully written to ensure that the reader can understand the case and the conclusions drawn from it.
Each of these steps is crucial in ensuring that the case study research is rigorous, reliable, and provides valuable insights about the case.
The type, depth, and quality of data in your study can significantly influence the validity and utility of the study. In case study research, data is usually collected from multiple sources to provide a comprehensive and nuanced understanding of the case. This section will outline the various methods of collecting data used in case study research and discuss considerations for ensuring the quality of the data.
Interviews are a common method of gathering data in case study research. They can provide rich, in-depth data about the perspectives, experiences, and interpretations of the individuals involved in the case. Interviews can be structured , semi-structured , or unstructured , depending on the research question and the degree of flexibility needed.
Observations
Observations involve the researcher observing the case in its natural setting, providing first-hand information about the case and its context. Observations can provide data that might not be revealed in interviews or documents, such as non-verbal cues or contextual information.
Documents and artifacts
Documents and archival records provide a valuable source of data in case study research. They can include reports, letters, memos, meeting minutes, email correspondence, and various public and private documents related to the case.
These records can provide historical context, corroborate evidence from other sources, and offer insights into the case that might not be apparent from interviews or observations.
Physical artifacts refer to any physical evidence related to the case, such as tools, products, or physical environments. These artifacts can provide tangible insights into the case, complementing the data gathered from other sources.
Ensuring the quality of data collection
Determining the quality of data in case study research requires careful planning and execution. It's crucial to ensure that the data is reliable, accurate, and relevant to the research question. This involves selecting appropriate methods of collecting data, properly training interviewers or observers, and systematically recording and storing the data. It also includes considering ethical issues related to collecting and handling data, such as obtaining informed consent and ensuring the privacy and confidentiality of the participants.
Data analysis
Analyzing case study research involves making sense of the rich, detailed data to answer the research question. This process can be challenging due to the volume and complexity of case study data. However, a systematic and rigorous approach to analysis can ensure that the findings are credible and meaningful. This section outlines the main steps and considerations in analyzing data in case study research.
Organizing the data
The first step in the analysis is organizing the data. This involves sorting the data into manageable sections, often according to the data source or the theme. This step can also involve transcribing interviews, digitizing physical artifacts, or organizing observational data.
Categorizing and coding the data
Once the data is organized, the next step is to categorize or code the data. This involves identifying common themes, patterns, or concepts in the data and assigning codes to relevant data segments. Coding can be done manually or with the help of software tools, and in either case, qualitative analysis software can greatly facilitate the entire coding process. Coding helps to reduce the data to a set of themes or categories that can be more easily analyzed.
Identifying patterns and themes
After coding the data, the researcher looks for patterns or themes in the coded data. This involves comparing and contrasting the codes and looking for relationships or patterns among them. The identified patterns and themes should help answer the research question.
Interpreting the data
Once patterns and themes have been identified, the next step is to interpret these findings. This involves explaining what the patterns or themes mean in the context of the research question and the case. This interpretation should be grounded in the data, but it can also involve drawing on theoretical concepts or prior research.
Verification of the data
The last step in the analysis is verification. This involves checking the accuracy and consistency of the analysis process and confirming that the findings are supported by the data. This can involve re-checking the original data, checking the consistency of codes, or seeking feedback from research participants or peers.
Like any research method , case study research has its strengths and limitations. Researchers must be aware of these, as they can influence the design, conduct, and interpretation of the study.
Understanding the strengths and limitations of case study research can also guide researchers in deciding whether this approach is suitable for their research question . This section outlines some of the key strengths and limitations of case study research.
Benefits include the following:
Rich, detailed data: One of the main strengths of case study research is that it can generate rich, detailed data about the case. This can provide a deep understanding of the case and its context, which can be valuable in exploring complex phenomena.
Flexibility: Case study research is flexible in terms of design , data collection , and analysis . A sufficient degree of flexibility allows the researcher to adapt the study according to the case and the emerging findings.
Real-world context: Case study research involves studying the case in its real-world context, which can provide valuable insights into the interplay between the case and its context.
Multiple sources of evidence: Case study research often involves collecting data from multiple sources , which can enhance the robustness and validity of the findings.
On the other hand, researchers should consider the following limitations:
Generalizability: A common criticism of case study research is that its findings might not be generalizable to other cases due to the specificity and uniqueness of each case.
Time and resource intensive: Case study research can be time and resource intensive due to the depth of the investigation and the amount of collected data.
Complexity of analysis: The rich, detailed data generated in case study research can make analyzing the data challenging.
Subjectivity: Given the nature of case study research, there may be a higher degree of subjectivity in interpreting the data , so researchers need to reflect on this and transparently convey to audiences how the research was conducted.
Being aware of these strengths and limitations can help researchers design and conduct case study research effectively and interpret and report the findings appropriately.
Ready to analyze your data with ATLAS.ti?
See how our intuitive software can draw key insights from your data with a free trial today.

IND +91 8754467066
UK +44 161 818 4707

Definition of case study along with its advantages and disadvantages
Case study is defined as "An event, an entity, an individual or even a unit of analysis" (Yin, 1989). A case study is also defined as an "Empirical inquiry that investigates a contemporary phenomenon within its real-life context using multiple sources of evidence" (Anderson, 1993). The case is also concerned on the reasoning of why and how the events happen so that the contextual realities could be captured and the variations in what was initially planned and what actually occurred could be perceived.
The case study is qualitative type of method; therefore, it has the same advantages as that of qualitative method. Case study can be either single or multiple cases. Single case is the analysis of one single phenomenon. According to Yin, Single cases are the most appropriate to confirm or challenge a theory or to represent a unique or extreme case.
Advantages of the case study:
As we can observe the case directly and relate it to theoretical part, we can get the data directly from the case and analyse it.
Results obtained through case study are more practical than ideal. As a researcher we observe and read the case directly: it is direct and simple method.
It is a flexible method of doing research, because researcher is free to discover and address issues as they arrive in their experiments.
Limitations of case study:
It narrows down the area of research: the research is limited to an individual or group individuals the results inferred by research are not universal. So it is difficult to generalise the results.
Anderson, G.J. (1993). Fundamentals of Educational Research. Falmer Press teachers' library series. [Online]. Taylor & Francis Group. Available from: https://books.google.co.in/books?id=B5CGPwAACAAJ. Yin, R.K. (1989). Case study research: Design and methods. Applied Social Research Series. [Online]. London: Sage. Available from: http://citeseerx.ist.psu.edu/viewdoc/download?doi=10.1.1.461.5170&rep=rep1&type=pdf.
MAIN SERVICES
Hire a statistician.
Afghanistan Albania Algeria Andorra Angola Antigua and Barbuda Argentina Armenia Aruba Australia Austria Azerbaijan Bahamas, The Bahrain Bangladesh Barbados Belarus Belgium Belize Benin Bhutan Bolivia Bosnia and Herzegovina Botswana Brazil Brunei Bulgaria Burkina Faso Burma Burundi Cambodia Cameroon Canada Cabo Verde Central African Republic Chad Chile China Colombia Comoros Congo, Democratic Republic of the Congo, Republic of the Costa Rica Cote d'Ivoire Croatia Cuba Curacao Cyprus Czechia Denmark Djibouti Dominica Dominican Republic Top of Page East Timor (see Timor-Leste) Ecuador Egypt El Salvador Equatorial Guinea Eritrea Estonia Ethiopia Fiji Finland France Gabon Gambia, The Georgia Germany Ghana Greece Grenada Guatemala Guinea Guinea-Bissau Guyana Haiti Holy See Honduras Hong Kong Hungary Iceland India Indonesia Iran Iraq Ireland Israel Italy Jamaica Japan Jordan Kazakhstan Kenya Kiribati Korea, North Korea, South Kosovo Kuwait Kyrgyzstan Laos Latvia Lebanon Lesotho Liberia Libya Liechtenstein Lithuania Luxembourg Macau Macedonia Madagascar Malawi Malaysia Maldives Mali Malta Marshall Islands Mauritania Mauritius Mexico Micronesia Moldova Monaco Mongolia Montenegro Morocco Mozambique
Service Required Methodology consultation Questionnaire design Data collection Data cleaning Analysis of data Interpretation of analysis Others
Preferred Software MS Excel SPSS AMOS SPSS STATA other
Upload Files
What are the advantages and disadvantages of using case studies in research?  
Case study research has several advantages in qualitative research. It allows for the investigation of complex social phenomena and the handling of dense data. The use of multiple data collection instruments maximizes the depth of information and increases the transferability of findings . Additionally, the employment of multiple cases and data collection instruments makes generalization easy and valid . However, case study research also has drawbacks. Defining the case and ensuring rigor can be challenging . The choice of cases can be the most challenging aspect of performing case study research . Despite the large number of variations in case study descriptions, one main distinction is the difference between multiple and single case studies . Overall, case study research offers a way to investigate and understand real-world problems, but researchers must carefully consider their analytical and methodological approach to ensure rigor in their research .
Answers from top 5 papers
Citation Count
Related Questions
See what other people are reading.
Open access
Published: 27 June 2011
The case study approach
Sarah Crowe 1 ,
Kathrin Cresswell 2 ,
Ann Robertson 2 ,
Guro Huby 3 ,
Anthony Avery 1 &
Aziz Sheikh 2  
BMC Medical Research Methodology volume  11 , Article number:  100 ( 2011 ) Cite this article
729k Accesses
901 Citations
38 Altmetric
Metrics details
The case study approach allows in-depth, multi-faceted explorations of complex issues in their real-life settings. The value of the case study approach is well recognised in the fields of business, law and policy, but somewhat less so in health services research. Based on our experiences of conducting several health-related case studies, we reflect on the different types of case study design, the specific research questions this approach can help answer, the data sources that tend to be used, and the particular advantages and disadvantages of employing this methodological approach. The paper concludes with key pointers to aid those designing and appraising proposals for conducting case study research, and a checklist to help readers assess the quality of case study reports.
Peer Review reports
Introduction
The case study approach is particularly useful to employ when there is a need to obtain an in-depth appreciation of an issue, event or phenomenon of interest, in its natural real-life context. Our aim in writing this piece is to provide insights into when to consider employing this approach and an overview of key methodological considerations in relation to the design, planning, analysis, interpretation and reporting of case studies.
The illustrative 'grand round', 'case report' and 'case series' have a long tradition in clinical practice and research. Presenting detailed critiques, typically of one or more patients, aims to provide insights into aspects of the clinical case and, in doing so, illustrate broader lessons that may be learnt. In research, the conceptually-related case study approach can be used, for example, to describe in detail a patient's episode of care, explore professional attitudes to and experiences of a new policy initiative or service development or more generally to 'investigate contemporary phenomena within its real-life context' [ 1 ]. Based on our experiences of conducting a range of case studies, we reflect on when to consider using this approach, discuss the key steps involved and illustrate, with examples, some of the practical challenges of attaining an in-depth understanding of a 'case' as an integrated whole. In keeping with previously published work, we acknowledge the importance of theory to underpin the design, selection, conduct and interpretation of case studies[ 2 ]. In so doing, we make passing reference to the different epistemological approaches used in case study research by key theoreticians and methodologists in this field of enquiry.
This paper is structured around the following main questions: What is a case study? What are case studies used for? How are case studies conducted? What are the potential pitfalls and how can these be avoided? We draw in particular on four of our own recently published examples of case studies (see Tables 1 , 2 , 3 and 4 ) and those of others to illustrate our discussion[ 3 – 7 ].
What is a case study?
A case study is a research approach that is used to generate an in-depth, multi-faceted understanding of a complex issue in its real-life context. It is an established research design that is used extensively in a wide variety of disciplines, particularly in the social sciences. A case study can be defined in a variety of ways (Table 5 ), the central tenet being the need to explore an event or phenomenon in depth and in its natural context. It is for this reason sometimes referred to as a "naturalistic" design; this is in contrast to an "experimental" design (such as a randomised controlled trial) in which the investigator seeks to exert control over and manipulate the variable(s) of interest.
Stake's work has been particularly influential in defining the case study approach to scientific enquiry. He has helpfully characterised three main types of case study: intrinsic , instrumental and collective [ 8 ]. An intrinsic case study is typically undertaken to learn about a unique phenomenon. The researcher should define the uniqueness of the phenomenon, which distinguishes it from all others. In contrast, the instrumental case study uses a particular case (some of which may be better than others) to gain a broader appreciation of an issue or phenomenon. The collective case study involves studying multiple cases simultaneously or sequentially in an attempt to generate a still broader appreciation of a particular issue.
These are however not necessarily mutually exclusive categories. In the first of our examples (Table 1 ), we undertook an intrinsic case study to investigate the issue of recruitment of minority ethnic people into the specific context of asthma research studies, but it developed into a instrumental case study through seeking to understand the issue of recruitment of these marginalised populations more generally, generating a number of the findings that are potentially transferable to other disease contexts[ 3 ]. In contrast, the other three examples (see Tables 2 , 3 and 4 ) employed collective case study designs to study the introduction of workforce reconfiguration in primary care, the implementation of electronic health records into hospitals, and to understand the ways in which healthcare students learn about patient safety considerations[ 4 – 6 ]. Although our study focusing on the introduction of General Practitioners with Specialist Interests (Table 2 ) was explicitly collective in design (four contrasting primary care organisations were studied), is was also instrumental in that this particular professional group was studied as an exemplar of the more general phenomenon of workforce redesign[ 4 ].
What are case studies used for?
According to Yin, case studies can be used to explain, describe or explore events or phenomena in the everyday contexts in which they occur[ 1 ]. These can, for example, help to understand and explain causal links and pathways resulting from a new policy initiative or service development (see Tables 2 and 3 , for example)[ 1 ]. In contrast to experimental designs, which seek to test a specific hypothesis through deliberately manipulating the environment (like, for example, in a randomised controlled trial giving a new drug to randomly selected individuals and then comparing outcomes with controls),[ 9 ] the case study approach lends itself well to capturing information on more explanatory ' how ', 'what' and ' why ' questions, such as ' how is the intervention being implemented and received on the ground?'. The case study approach can offer additional insights into what gaps exist in its delivery or why one implementation strategy might be chosen over another. This in turn can help develop or refine theory, as shown in our study of the teaching of patient safety in undergraduate curricula (Table 4 )[ 6 , 10 ]. Key questions to consider when selecting the most appropriate study design are whether it is desirable or indeed possible to undertake a formal experimental investigation in which individuals and/or organisations are allocated to an intervention or control arm? Or whether the wish is to obtain a more naturalistic understanding of an issue? The former is ideally studied using a controlled experimental design, whereas the latter is more appropriately studied using a case study design.
Case studies may be approached in different ways depending on the epistemological standpoint of the researcher, that is, whether they take a critical (questioning one's own and others' assumptions), interpretivist (trying to understand individual and shared social meanings) or positivist approach (orientating towards the criteria of natural sciences, such as focusing on generalisability considerations) (Table 6 ). Whilst such a schema can be conceptually helpful, it may be appropriate to draw on more than one approach in any case study, particularly in the context of conducting health services research. Doolin has, for example, noted that in the context of undertaking interpretative case studies, researchers can usefully draw on a critical, reflective perspective which seeks to take into account the wider social and political environment that has shaped the case[ 11 ].
How are case studies conducted?
Here, we focus on the main stages of research activity when planning and undertaking a case study; the crucial stages are: defining the case; selecting the case(s); collecting and analysing the data; interpreting data; and reporting the findings.
Defining the case
Carefully formulated research question(s), informed by the existing literature and a prior appreciation of the theoretical issues and setting(s), are all important in appropriately and succinctly defining the case[ 8 , 12 ]. Crucially, each case should have a pre-defined boundary which clarifies the nature and time period covered by the case study (i.e. its scope, beginning and end), the relevant social group, organisation or geographical area of interest to the investigator, the types of evidence to be collected, and the priorities for data collection and analysis (see Table 7 )[ 1 ]. A theory driven approach to defining the case may help generate knowledge that is potentially transferable to a range of clinical contexts and behaviours; using theory is also likely to result in a more informed appreciation of, for example, how and why interventions have succeeded or failed[ 13 ].
For example, in our evaluation of the introduction of electronic health records in English hospitals (Table 3 ), we defined our cases as the NHS Trusts that were receiving the new technology[ 5 ]. Our focus was on how the technology was being implemented. However, if the primary research interest had been on the social and organisational dimensions of implementation, we might have defined our case differently as a grouping of healthcare professionals (e.g. doctors and/or nurses). The precise beginning and end of the case may however prove difficult to define. Pursuing this same example, when does the process of implementation and adoption of an electronic health record system really begin or end? Such judgements will inevitably be influenced by a range of factors, including the research question, theory of interest, the scope and richness of the gathered data and the resources available to the research team.
Selecting the case(s)
The decision on how to select the case(s) to study is a very important one that merits some reflection. In an intrinsic case study, the case is selected on its own merits[ 8 ]. The case is selected not because it is representative of other cases, but because of its uniqueness, which is of genuine interest to the researchers. This was, for example, the case in our study of the recruitment of minority ethnic participants into asthma research (Table 1 ) as our earlier work had demonstrated the marginalisation of minority ethnic people with asthma, despite evidence of disproportionate asthma morbidity[ 14 , 15 ]. In another example of an intrinsic case study, Hellstrom et al.[ 16 ] studied an elderly married couple living with dementia to explore how dementia had impacted on their understanding of home, their everyday life and their relationships.
For an instrumental case study, selecting a "typical" case can work well[ 8 ]. In contrast to the intrinsic case study, the particular case which is chosen is of less importance than selecting a case that allows the researcher to investigate an issue or phenomenon. For example, in order to gain an understanding of doctors' responses to health policy initiatives, Som undertook an instrumental case study interviewing clinicians who had a range of responsibilities for clinical governance in one NHS acute hospital trust[ 17 ]. Sampling a "deviant" or "atypical" case may however prove even more informative, potentially enabling the researcher to identify causal processes, generate hypotheses and develop theory.
In collective or multiple case studies, a number of cases are carefully selected. This offers the advantage of allowing comparisons to be made across several cases and/or replication. Choosing a "typical" case may enable the findings to be generalised to theory (i.e. analytical generalisation) or to test theory by replicating the findings in a second or even a third case (i.e. replication logic)[ 1 ]. Yin suggests two or three literal replications (i.e. predicting similar results) if the theory is straightforward and five or more if the theory is more subtle. However, critics might argue that selecting 'cases' in this way is insufficiently reflexive and ill-suited to the complexities of contemporary healthcare organisations.
The selected case study site(s) should allow the research team access to the group of individuals, the organisation, the processes or whatever else constitutes the chosen unit of analysis for the study. Access is therefore a central consideration; the researcher needs to come to know the case study site(s) well and to work cooperatively with them. Selected cases need to be not only interesting but also hospitable to the inquiry [ 8 ] if they are to be informative and answer the research question(s). Case study sites may also be pre-selected for the researcher, with decisions being influenced by key stakeholders. For example, our selection of case study sites in the evaluation of the implementation and adoption of electronic health record systems (see Table 3 ) was heavily influenced by NHS Connecting for Health, the government agency that was responsible for overseeing the National Programme for Information Technology (NPfIT)[ 5 ]. This prominent stakeholder had already selected the NHS sites (through a competitive bidding process) to be early adopters of the electronic health record systems and had negotiated contracts that detailed the deployment timelines.
It is also important to consider in advance the likely burden and risks associated with participation for those who (or the site(s) which) comprise the case study. Of particular importance is the obligation for the researcher to think through the ethical implications of the study (e.g. the risk of inadvertently breaching anonymity or confidentiality) and to ensure that potential participants/participating sites are provided with sufficient information to make an informed choice about joining the study. The outcome of providing this information might be that the emotive burden associated with participation, or the organisational disruption associated with supporting the fieldwork, is considered so high that the individuals or sites decide against participation.
In our example of evaluating implementations of electronic health record systems, given the restricted number of early adopter sites available to us, we sought purposively to select a diverse range of implementation cases among those that were available[ 5 ]. We chose a mixture of teaching, non-teaching and Foundation Trust hospitals, and examples of each of the three electronic health record systems procured centrally by the NPfIT. At one recruited site, it quickly became apparent that access was problematic because of competing demands on that organisation. Recognising the importance of full access and co-operative working for generating rich data, the research team decided not to pursue work at that site and instead to focus on other recruited sites.
Collecting the data
In order to develop a thorough understanding of the case, the case study approach usually involves the collection of multiple sources of evidence, using a range of quantitative (e.g. questionnaires, audits and analysis of routinely collected healthcare data) and more commonly qualitative techniques (e.g. interviews, focus groups and observations). The use of multiple sources of data (data triangulation) has been advocated as a way of increasing the internal validity of a study (i.e. the extent to which the method is appropriate to answer the research question)[ 8 , 18 – 21 ]. An underlying assumption is that data collected in different ways should lead to similar conclusions, and approaching the same issue from different angles can help develop a holistic picture of the phenomenon (Table 2 )[ 4 ].
Brazier and colleagues used a mixed-methods case study approach to investigate the impact of a cancer care programme[ 22 ]. Here, quantitative measures were collected with questionnaires before, and five months after, the start of the intervention which did not yield any statistically significant results. Qualitative interviews with patients however helped provide an insight into potentially beneficial process-related aspects of the programme, such as greater, perceived patient involvement in care. The authors reported how this case study approach provided a number of contextual factors likely to influence the effectiveness of the intervention and which were not likely to have been obtained from quantitative methods alone.
In collective or multiple case studies, data collection needs to be flexible enough to allow a detailed description of each individual case to be developed (e.g. the nature of different cancer care programmes), before considering the emerging similarities and differences in cross-case comparisons (e.g. to explore why one programme is more effective than another). It is important that data sources from different cases are, where possible, broadly comparable for this purpose even though they may vary in nature and depth.
Analysing, interpreting and reporting case studies
Making sense and offering a coherent interpretation of the typically disparate sources of data (whether qualitative alone or together with quantitative) is far from straightforward. Repeated reviewing and sorting of the voluminous and detail-rich data are integral to the process of analysis. In collective case studies, it is helpful to analyse data relating to the individual component cases first, before making comparisons across cases. Attention needs to be paid to variations within each case and, where relevant, the relationship between different causes, effects and outcomes[ 23 ]. Data will need to be organised and coded to allow the key issues, both derived from the literature and emerging from the dataset, to be easily retrieved at a later stage. An initial coding frame can help capture these issues and can be applied systematically to the whole dataset with the aid of a qualitative data analysis software package.
The Framework approach is a practical approach, comprising of five stages (familiarisation; identifying a thematic framework; indexing; charting; mapping and interpretation) , to managing and analysing large datasets particularly if time is limited, as was the case in our study of recruitment of South Asians into asthma research (Table 1 )[ 3 , 24 ]. Theoretical frameworks may also play an important role in integrating different sources of data and examining emerging themes. For example, we drew on a socio-technical framework to help explain the connections between different elements - technology; people; and the organisational settings within which they worked - in our study of the introduction of electronic health record systems (Table 3 )[ 5 ]. Our study of patient safety in undergraduate curricula drew on an evaluation-based approach to design and analysis, which emphasised the importance of the academic, organisational and practice contexts through which students learn (Table 4 )[ 6 ].
Case study findings can have implications both for theory development and theory testing. They may establish, strengthen or weaken historical explanations of a case and, in certain circumstances, allow theoretical (as opposed to statistical) generalisation beyond the particular cases studied[ 12 ]. These theoretical lenses should not, however, constitute a strait-jacket and the cases should not be "forced to fit" the particular theoretical framework that is being employed.
When reporting findings, it is important to provide the reader with enough contextual information to understand the processes that were followed and how the conclusions were reached. In a collective case study, researchers may choose to present the findings from individual cases separately before amalgamating across cases. Care must be taken to ensure the anonymity of both case sites and individual participants (if agreed in advance) by allocating appropriate codes or withholding descriptors. In the example given in Table 3 , we decided against providing detailed information on the NHS sites and individual participants in order to avoid the risk of inadvertent disclosure of identities[ 5 , 25 ].
What are the potential pitfalls and how can these be avoided?
The case study approach is, as with all research, not without its limitations. When investigating the formal and informal ways undergraduate students learn about patient safety (Table 4 ), for example, we rapidly accumulated a large quantity of data. The volume of data, together with the time restrictions in place, impacted on the depth of analysis that was possible within the available resources. This highlights a more general point of the importance of avoiding the temptation to collect as much data as possible; adequate time also needs to be set aside for data analysis and interpretation of what are often highly complex datasets.
Case study research has sometimes been criticised for lacking scientific rigour and providing little basis for generalisation (i.e. producing findings that may be transferable to other settings)[ 1 ]. There are several ways to address these concerns, including: the use of theoretical sampling (i.e. drawing on a particular conceptual framework); respondent validation (i.e. participants checking emerging findings and the researcher's interpretation, and providing an opinion as to whether they feel these are accurate); and transparency throughout the research process (see Table 8 )[ 8 , 18 – 21 , 23 , 26 ]. Transparency can be achieved by describing in detail the steps involved in case selection, data collection, the reasons for the particular methods chosen, and the researcher's background and level of involvement (i.e. being explicit about how the researcher has influenced data collection and interpretation). Seeking potential, alternative explanations, and being explicit about how interpretations and conclusions were reached, help readers to judge the trustworthiness of the case study report. Stake provides a critique checklist for a case study report (Table 9 )[ 8 ].
Conclusions
The case study approach allows, amongst other things, critical events, interventions, policy developments and programme-based service reforms to be studied in detail in a real-life context. It should therefore be considered when an experimental design is either inappropriate to answer the research questions posed or impossible to undertake. Considering the frequency with which implementations of innovations are now taking place in healthcare settings and how well the case study approach lends itself to in-depth, complex health service research, we believe this approach should be more widely considered by researchers. Though inherently challenging, the research case study can, if carefully conceptualised and thoughtfully undertaken and reported, yield powerful insights into many important aspects of health and healthcare delivery.
Yin RK: Case study research, design and method. 2009, London: Sage Publications Ltd., 4
Google Scholar  
Keen J, Packwood T: Qualitative research; case study evaluation. BMJ. 1995, 311: 444-446.
Article   CAS   PubMed   PubMed Central   Google Scholar  
Sheikh A, Halani L, Bhopal R, Netuveli G, Partridge M, Car J, et al: Facilitating the Recruitment of Minority Ethnic People into Research: Qualitative Case Study of South Asians and Asthma. PLoS Med. 2009, 6 (10): 1-11.
Article   Google Scholar  
Pinnock H, Huby G, Powell A, Kielmann T, Price D, Williams S, et al: The process of planning, development and implementation of a General Practitioner with a Special Interest service in Primary Care Organisations in England and Wales: a comparative prospective case study. Report for the National Co-ordinating Centre for NHS Service Delivery and Organisation R&D (NCCSDO). 2008, [ http://www.sdo.nihr.ac.uk/files/project/99-final-report.pdf ]
Robertson A, Cresswell K, Takian A, Petrakaki D, Crowe S, Cornford T, et al: Prospective evaluation of the implementation and adoption of NHS Connecting for Health's national electronic health record in secondary care in England: interim findings. BMJ. 2010, 41: c4564-
Pearson P, Steven A, Howe A, Sheikh A, Ashcroft D, Smith P, the Patient Safety Education Study Group: Learning about patient safety: organisational context and culture in the education of healthcare professionals. J Health Serv Res Policy. 2010, 15: 4-10. 10.1258/jhsrp.2009.009052.
Article   PubMed   Google Scholar  
van Harten WH, Casparie TF, Fisscher OA: The evaluation of the introduction of a quality management system: a process-oriented case study in a large rehabilitation hospital. Health Policy. 2002, 60 (1): 17-37. 10.1016/S0168-8510(01)00187-7.
Stake RE: The art of case study research. 1995, London: Sage Publications Ltd.
Sheikh A, Smeeth L, Ashcroft R: Randomised controlled trials in primary care: scope and application. Br J Gen Pract. 2002, 52 (482): 746-51.
PubMed   PubMed Central   Google Scholar  
King G, Keohane R, Verba S: Designing Social Inquiry. 1996, Princeton: Princeton University Press
Doolin B: Information technology as disciplinary technology: being critical in interpretative research on information systems. Journal of Information Technology. 1998, 13: 301-311. 10.1057/jit.1998.8.
George AL, Bennett A: Case studies and theory development in the social sciences. 2005, Cambridge, MA: MIT Press
Eccles M, the Improved Clinical Effectiveness through Behavioural Research Group (ICEBeRG): Designing theoretically-informed implementation interventions. Implementation Science. 2006, 1: 1-8. 10.1186/1748-5908-1-1.
Article   PubMed Central   Google Scholar  
Netuveli G, Hurwitz B, Levy M, Fletcher M, Barnes G, Durham SR, Sheikh A: Ethnic variations in UK asthma frequency, morbidity, and health-service use: a systematic review and meta-analysis. Lancet. 2005, 365 (9456): 312-7.
Sheikh A, Panesar SS, Lasserson T, Netuveli G: Recruitment of ethnic minorities to asthma studies. Thorax. 2004, 59 (7): 634-
CAS   PubMed   PubMed Central   Google Scholar  
Hellström I, Nolan M, Lundh U: 'We do things together': A case study of 'couplehood' in dementia. Dementia. 2005, 4: 7-22. 10.1177/1471301205049188.
Som CV: Nothing seems to have changed, nothing seems to be changing and perhaps nothing will change in the NHS: doctors' response to clinical governance. International Journal of Public Sector Management. 2005, 18: 463-477. 10.1108/09513550510608903.
Lincoln Y, Guba E: Naturalistic inquiry. 1985, Newbury Park: Sage Publications
Barbour RS: Checklists for improving rigour in qualitative research: a case of the tail wagging the dog?. BMJ. 2001, 322: 1115-1117. 10.1136/bmj.322.7294.1115.
Mays N, Pope C: Qualitative research in health care: Assessing quality in qualitative research. BMJ. 2000, 320: 50-52. 10.1136/bmj.320.7226.50.
Mason J: Qualitative researching. 2002, London: Sage
Brazier A, Cooke K, Moravan V: Using Mixed Methods for Evaluating an Integrative Approach to Cancer Care: A Case Study. Integr Cancer Ther. 2008, 7: 5-17. 10.1177/1534735407313395.
Miles MB, Huberman M: Qualitative data analysis: an expanded sourcebook. 1994, CA: Sage Publications Inc., 2
Pope C, Ziebland S, Mays N: Analysing qualitative data. Qualitative research in health care. BMJ. 2000, 320: 114-116. 10.1136/bmj.320.7227.114.
Cresswell KM, Worth A, Sheikh A: Actor-Network Theory and its role in understanding the implementation of information technology developments in healthcare. BMC Med Inform Decis Mak. 2010, 10 (1): 67-10.1186/1472-6947-10-67.
Article   PubMed   PubMed Central   Google Scholar  
Malterud K: Qualitative research: standards, challenges, and guidelines. Lancet. 2001, 358: 483-488. 10.1016/S0140-6736(01)05627-6.
Article   CAS   PubMed   Google Scholar  
Yin R: Case study research: design and methods. 1994, Thousand Oaks, CA: Sage Publishing, 2
Yin R: Enhancing the quality of case studies in health services research. Health Serv Res. 1999, 34: 1209-1224.
Green J, Thorogood N: Qualitative methods for health research. 2009, Los Angeles: Sage, 2
Howcroft D, Trauth E: Handbook of Critical Information Systems Research, Theory and Application. 2005, Cheltenham, UK: Northampton, MA, USA: Edward Elgar
Book   Google Scholar  
Blakie N: Approaches to Social Enquiry. 1993, Cambridge: Polity Press
Doolin B: Power and resistance in the implementation of a medical management information system. Info Systems J. 2004, 14: 343-362. 10.1111/j.1365-2575.2004.00176.x.
Bloomfield BP, Best A: Management consultants: systems development, power and the translation of problems. Sociological Review. 1992, 40: 533-560.
Shanks G, Parr A: Positivist, single case study research in information systems: A critical analysis. Proceedings of the European Conference on Information Systems. 2003, Naples
Pre-publication history
The pre-publication history for this paper can be accessed here: http://www.biomedcentral.com/1471-2288/11/100/prepub
Download references
Acknowledgements
We are grateful to the participants and colleagues who contributed to the individual case studies that we have drawn on. This work received no direct funding, but it has been informed by projects funded by Asthma UK, the NHS Service Delivery Organisation, NHS Connecting for Health Evaluation Programme, and Patient Safety Research Portfolio. We would also like to thank the expert reviewers for their insightful and constructive feedback. Our thanks are also due to Dr. Allison Worth who commented on an earlier draft of this manuscript.
Author information
Authors and affiliations.
Division of Primary Care, The University of Nottingham, Nottingham, UK
Sarah Crowe & Anthony Avery
Centre for Population Health Sciences, The University of Edinburgh, Edinburgh, UK
Kathrin Cresswell, Ann Robertson & Aziz Sheikh
School of Health in Social Science, The University of Edinburgh, Edinburgh, UK
You can also search for this author in PubMed   Google Scholar
Corresponding author
Correspondence to Sarah Crowe .
Additional information
Competing interests.
The authors declare that they have no competing interests.
Authors' contributions
AS conceived this article. SC, KC and AR wrote this paper with GH, AA and AS all commenting on various drafts. SC and AS are guarantors.
Rights and permissions
This article is published under license to BioMed Central Ltd. This is an Open Access article distributed under the terms of the Creative Commons Attribution License ( http://creativecommons.org/licenses/by/2.0 ), which permits unrestricted use, distribution, and reproduction in any medium, provided the original work is properly cited.
Reprints and Permissions
About this article
Cite this article.
Crowe, S., Cresswell, K., Robertson, A. et al. The case study approach. BMC Med Res Methodol 11 , 100 (2011). https://doi.org/10.1186/1471-2288-11-100
Download citation
Received : 29 November 2010
Accepted : 27 June 2011
Published : 27 June 2011
DOI : https://doi.org/10.1186/1471-2288-11-100
Share this article
Anyone you share the following link with will be able to read this content:
Sorry, a shareable link is not currently available for this article.
Provided by the Springer Nature SharedIt content-sharing initiative
Case Study Approach
Electronic Health Record System
Case Study Design
Case Study Site
Case Study Report
BMC Medical Research Methodology
ISSN: 1471-2288